My Hubby's 37th Bday~ 24Jan2015
My best birthday gift for Samuel.
Little Valerie.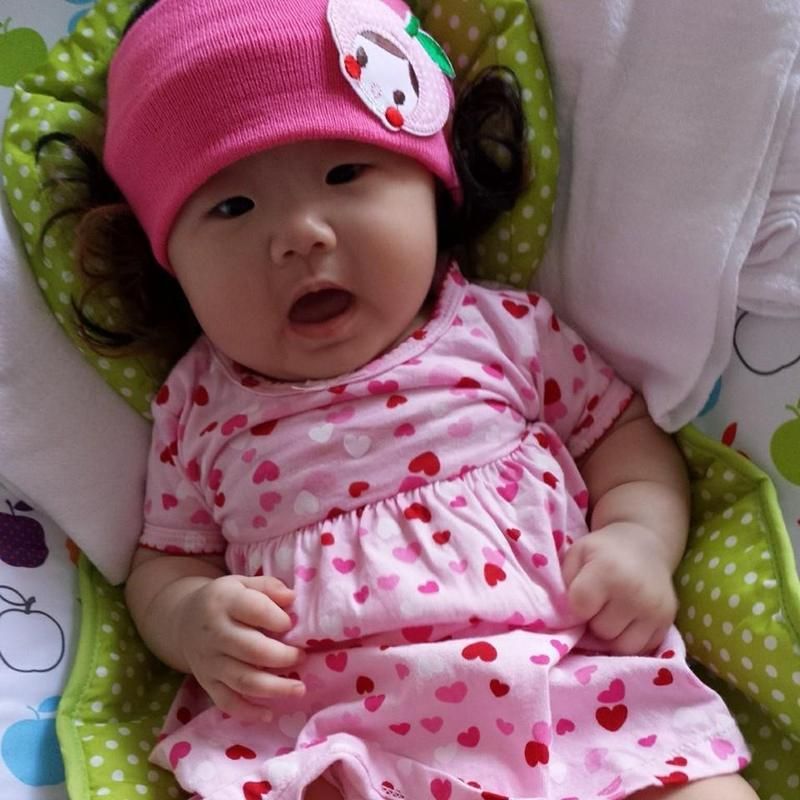 Samuel's birthday falls on Saturday. We decided not to go out. Just a simple celebration at home as a family will do.
I guess as you grow older, you just wanna spend your birthday with your love ones at home.
Early in the morning, as usual, I'll cook Mee sua with egg for Sam.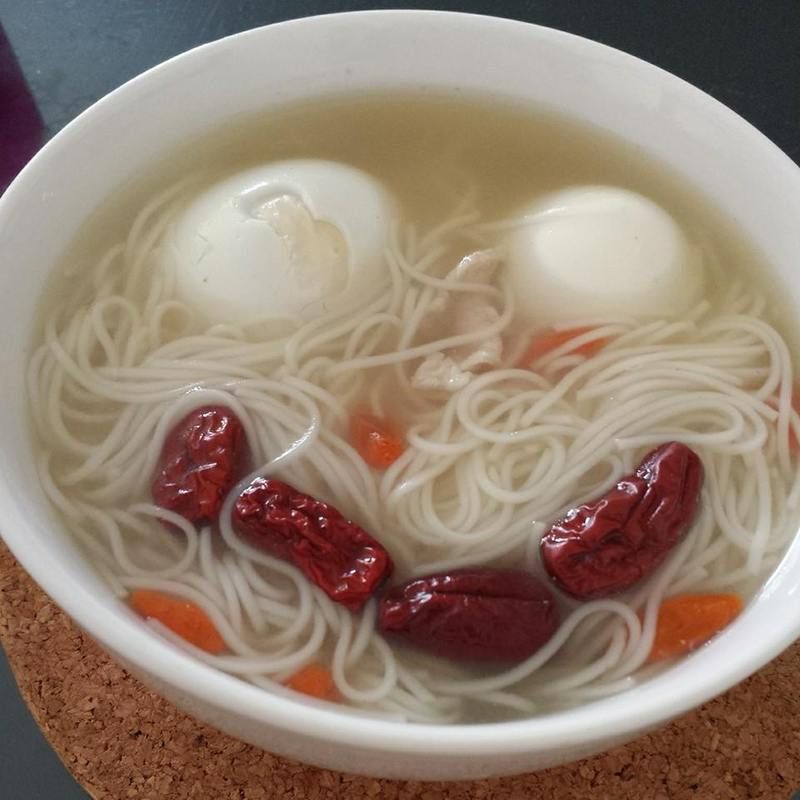 Smiley Face.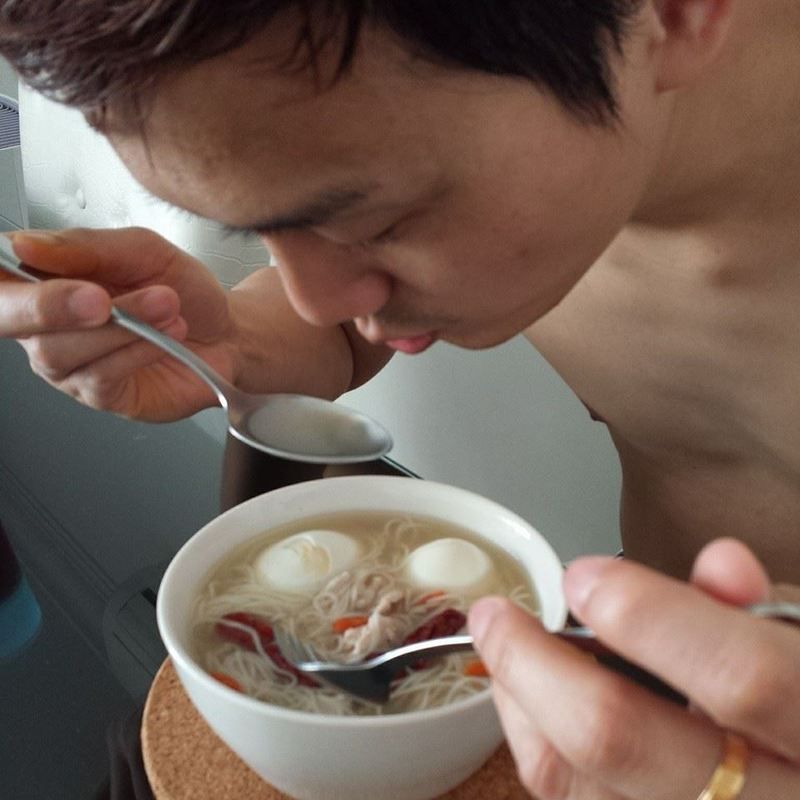 Then I asked Raymond over for simple dinner. I ordered Chinese food delivery.
Also, he could help us to take some family photos.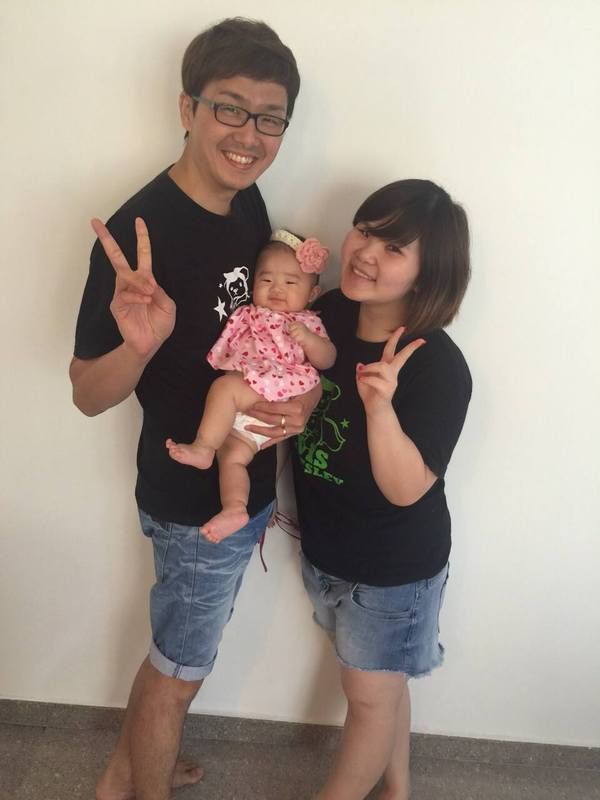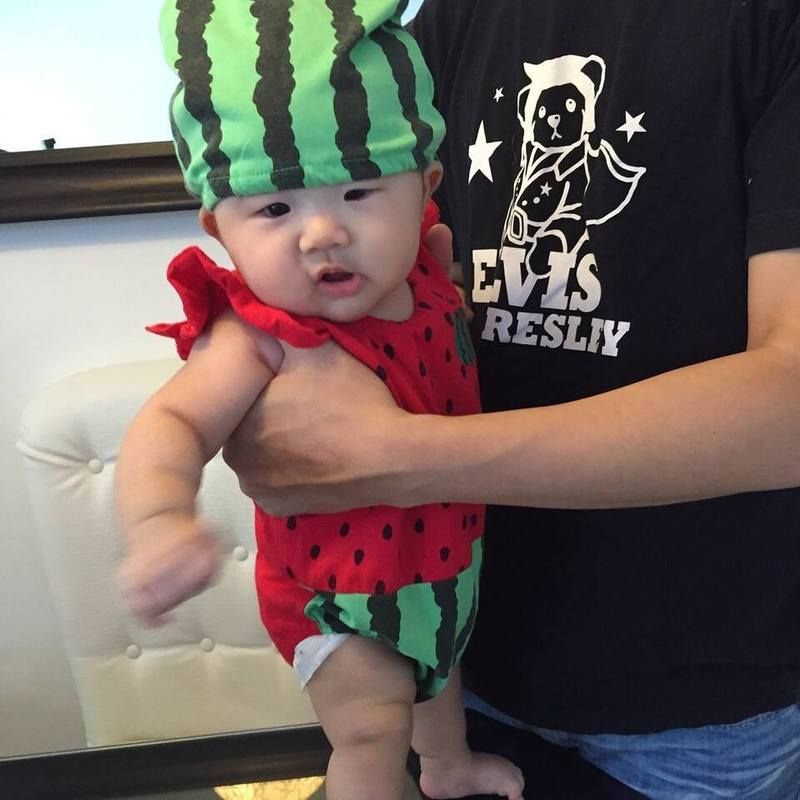 Super like this photo. My cutie watermelon.
The standing watermelon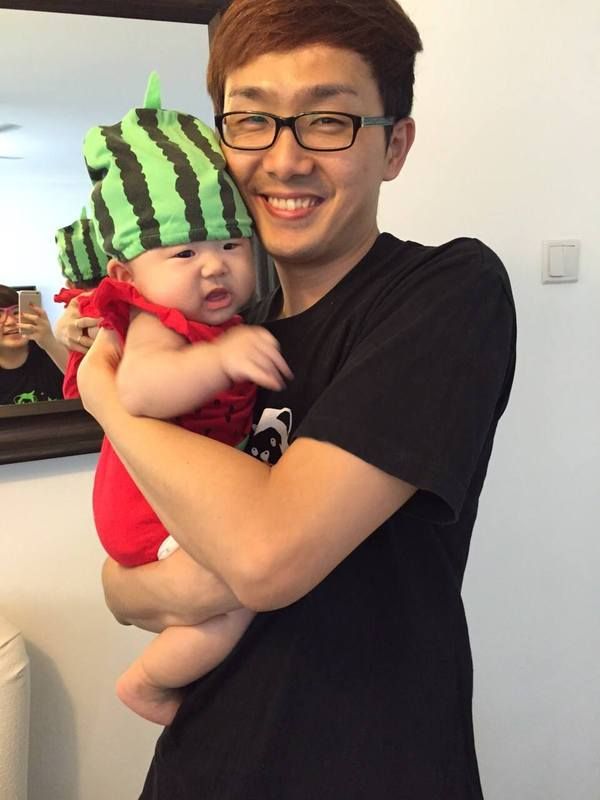 I think too much flashes and changing of clothes. Valerie became very agitated and kept crying non stop. So, we stopped the photo taking.
And proceed to makan!
Felt like eating crab that day, and since Hubby likes Assam fish. I decided to order from this company, where I saw quite some good reviews online. I ordered from 食福阁 - Shi Fu Ge Restaurant.
To begin with, these four dishes already cost 100plus. But never mind, if its good ya.
But the food came late. Dishes not hot? portion small?
The assam fish was not bad. Hubby quite likes it. The salted egg crab was the most disappointing. So watery, so diluted! Honey milk pork cube was kinda soggy. The vege was quite ok, but portion so small!
Felt so cheated and a waste of $$$$$. Will definitely not order from them again.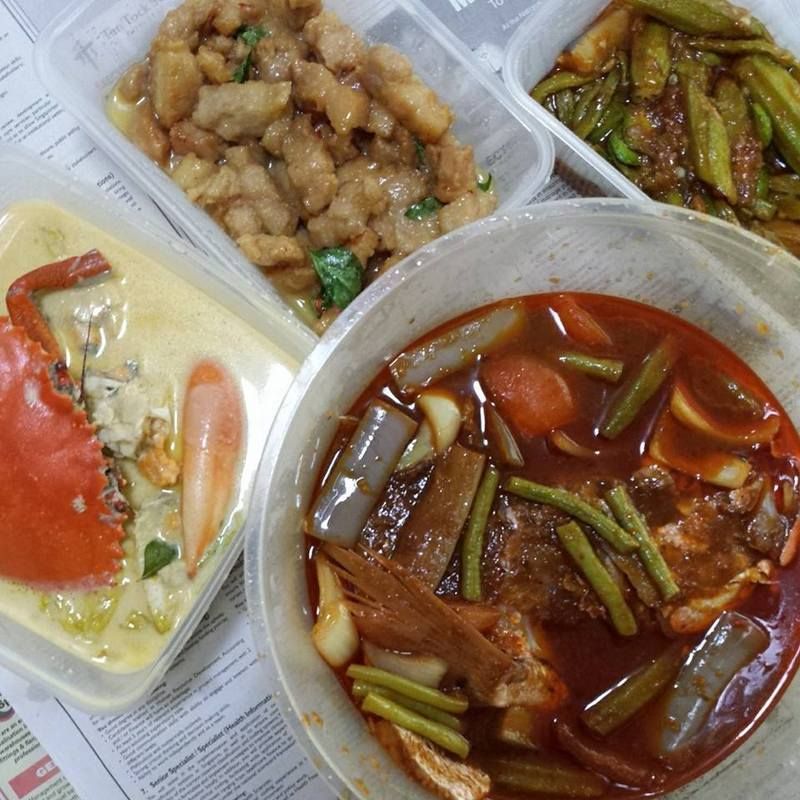 Asked Hubby to choose the birthday cake, but he chose strawberry shortcake which is my favourite.
Sweet hubby right?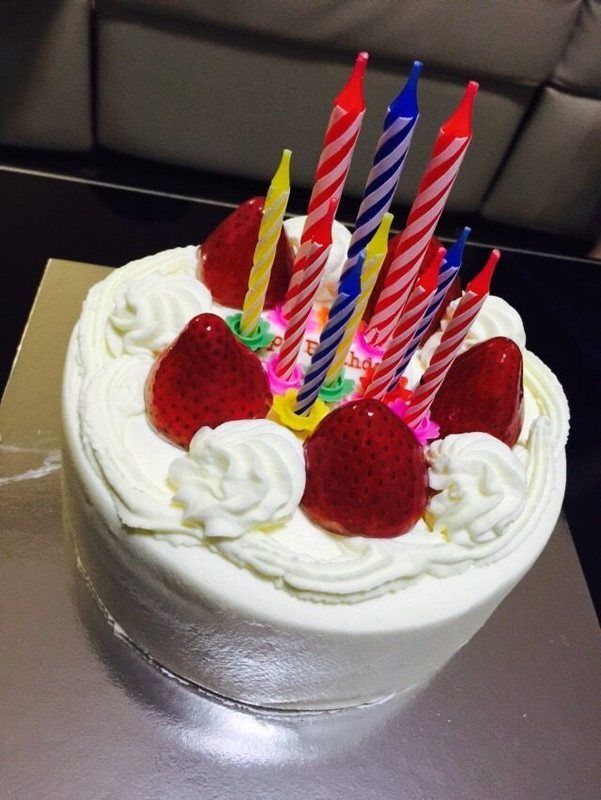 Hubby is 37 this year! In case you do not know, he's 10 years older than me.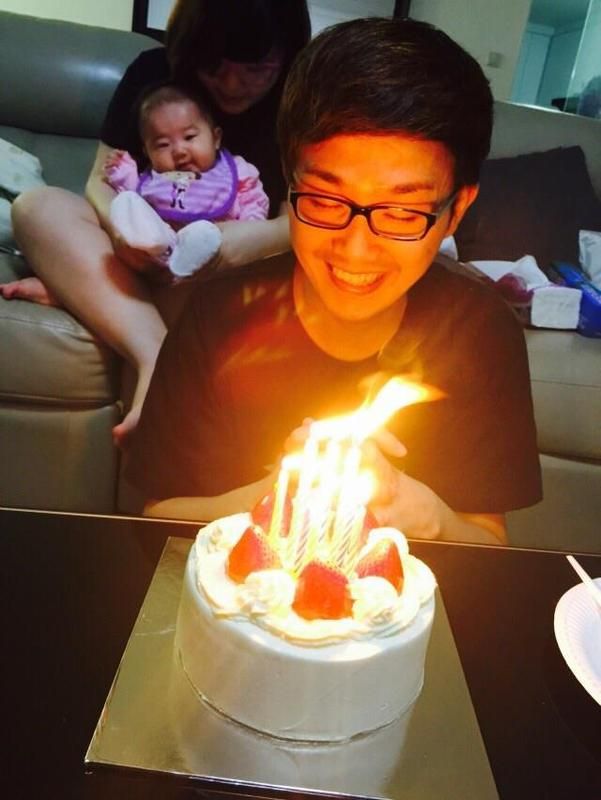 Baby guai guai ok,,, Papi making a wish.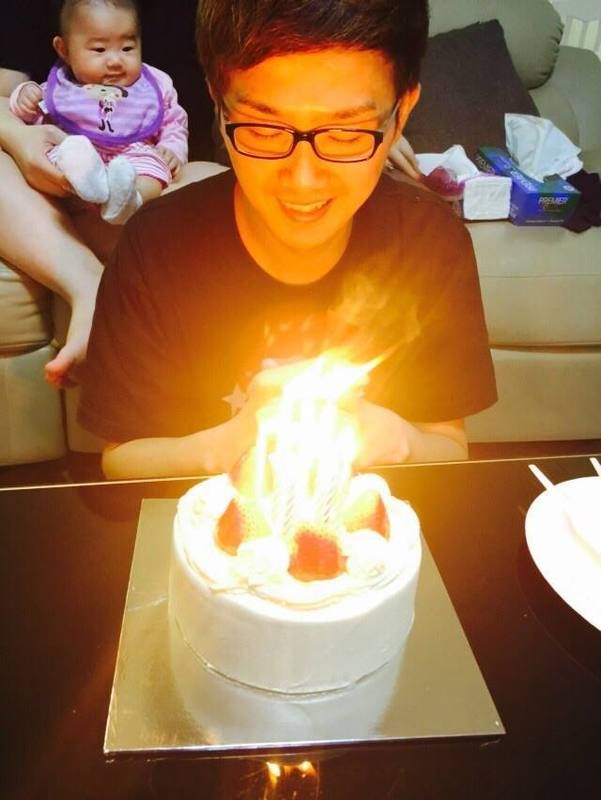 A family photo!
Don't know why Val's front hair drop drop drop... but behind no drop...
Hubby insisted on shaving bald for Val... But I don't want lah... Girl lei.... mai lah....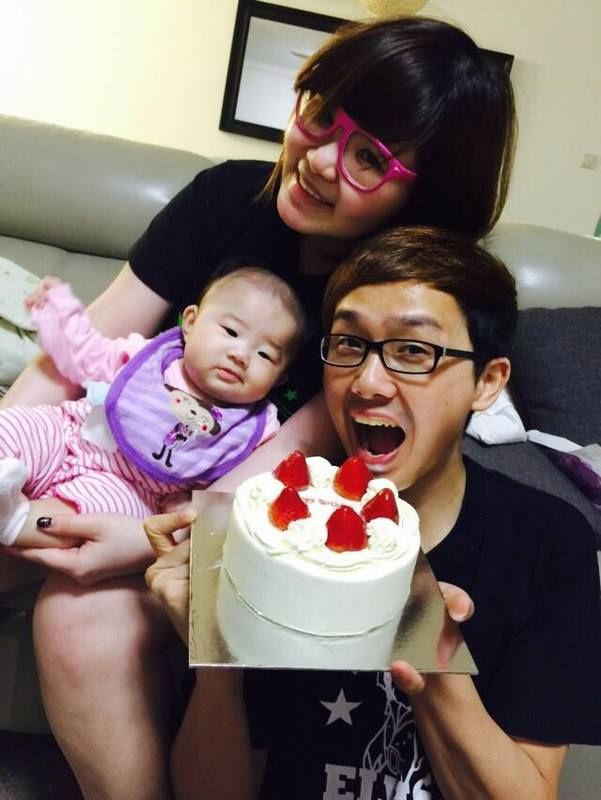 Val giving that... Eh faster leh.. look... Hahhaha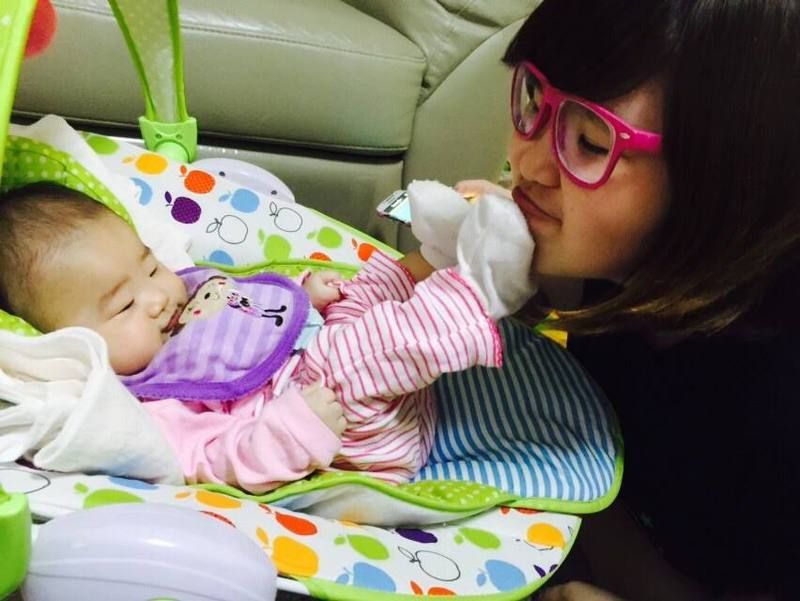 baby ar baby.... cutie little Valerie.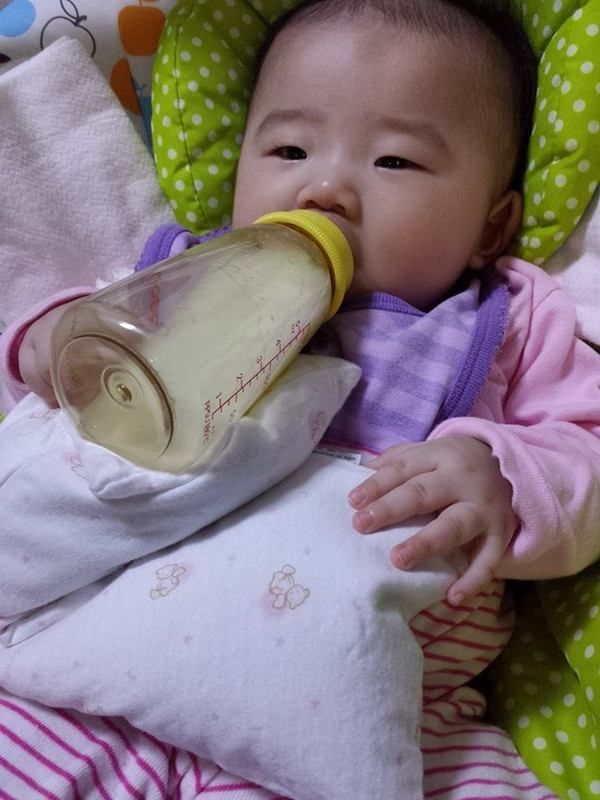 Lazy mummy... didn't hold bottle for me.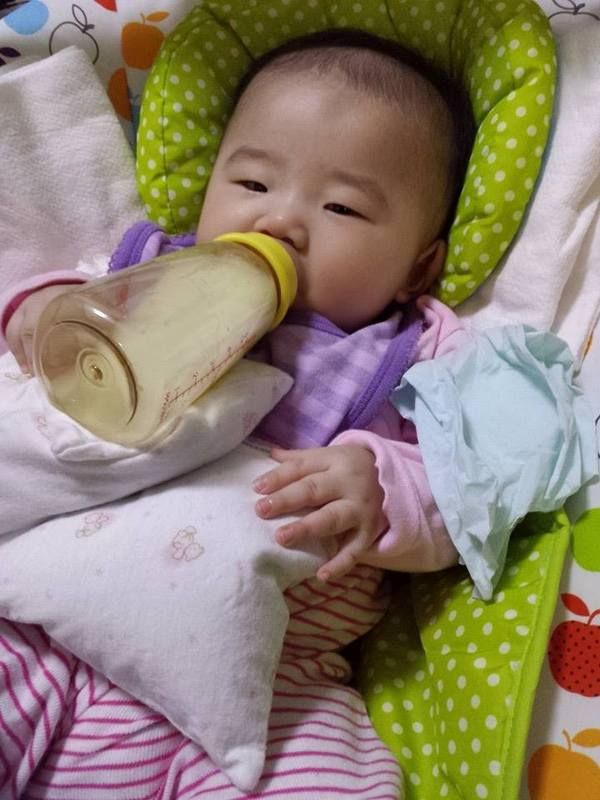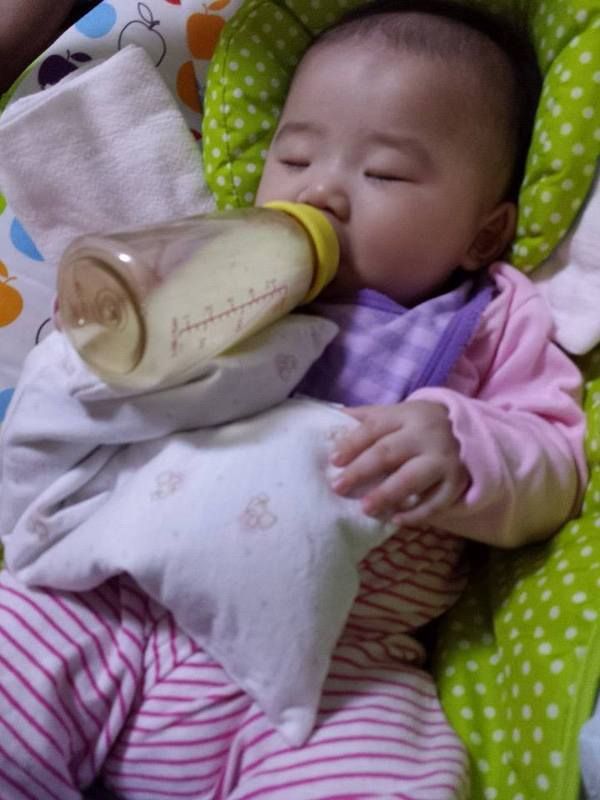 Oops... dozed off liao.
A simple and sweet birthday spent for Hubby. :)
More updates on Valerie soon!