Giving you guys some details of where i gotten my furnitures, appliances, lightings, etc...
So that you guys can also have a rough idea of how much these things are gonna cost you when you get a flat!
So i got my most of my furnitures from JB, have been looking around, but still feels that this furniture shop seems more reliable and more variety.
And because Sam's parents gotten their furnitures from them too, so we can get some further discount!
The exchange rate at the time for me was around 2.52.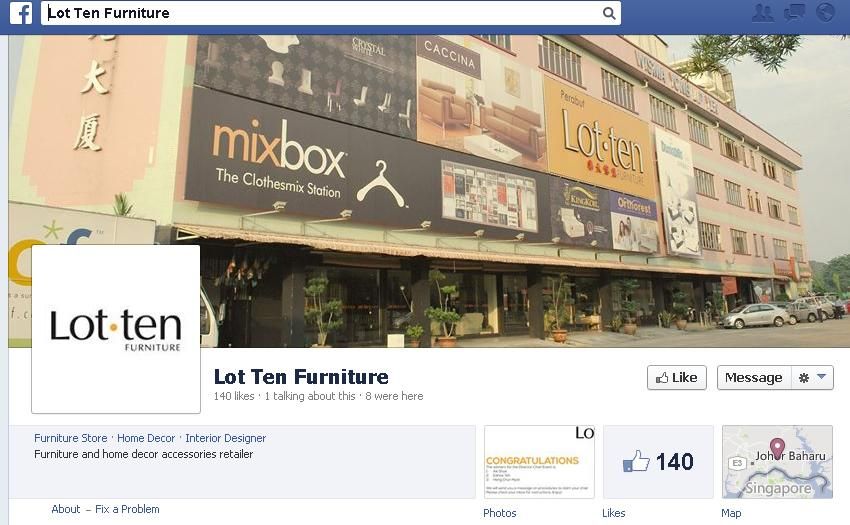 Check them out in FB: Lot Ten Furnitures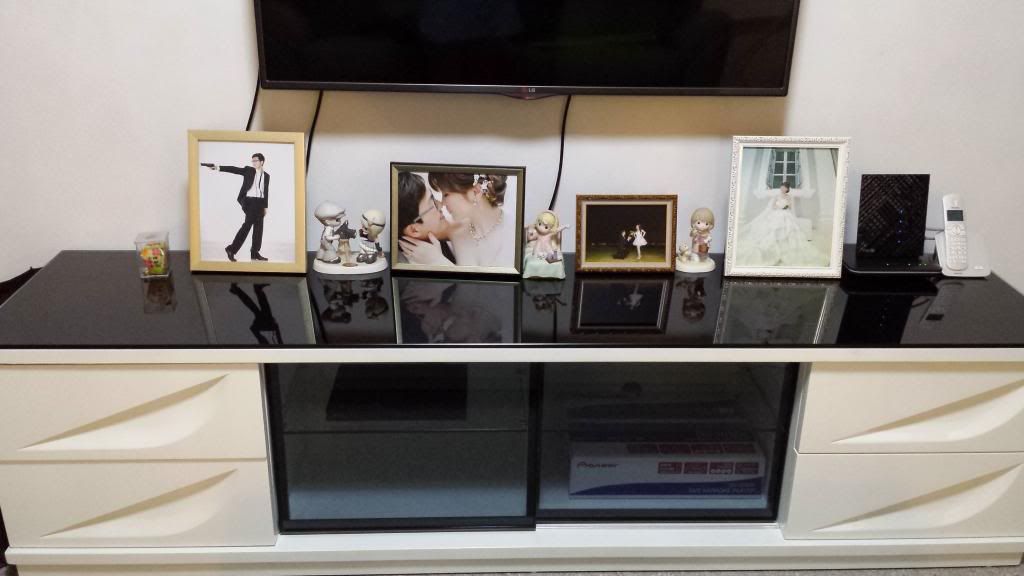 Tv console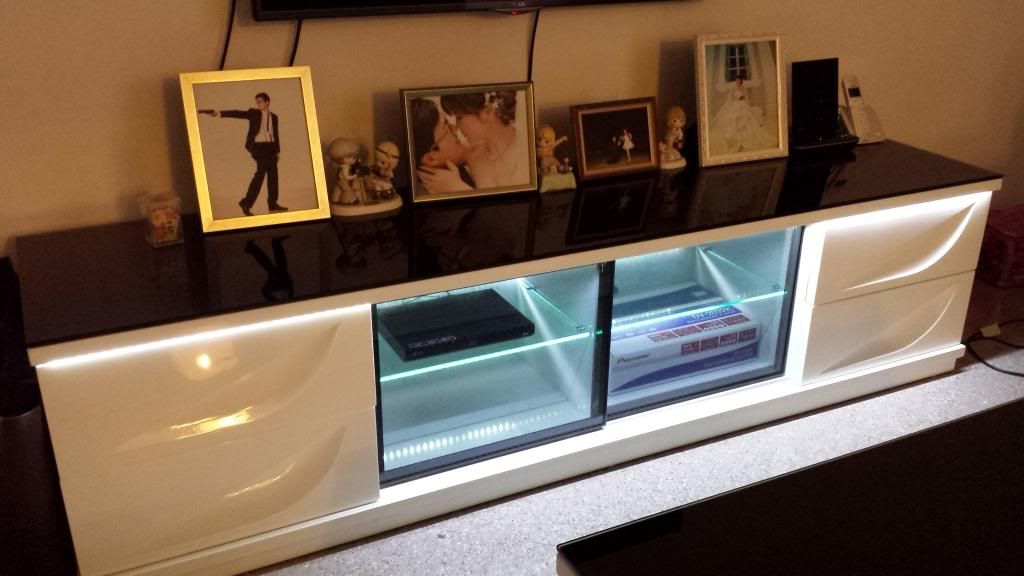 We didnt realised that there's LED lightings until it reached our place!
abit beng beng la... lol....
But pretty cool... wahhahaha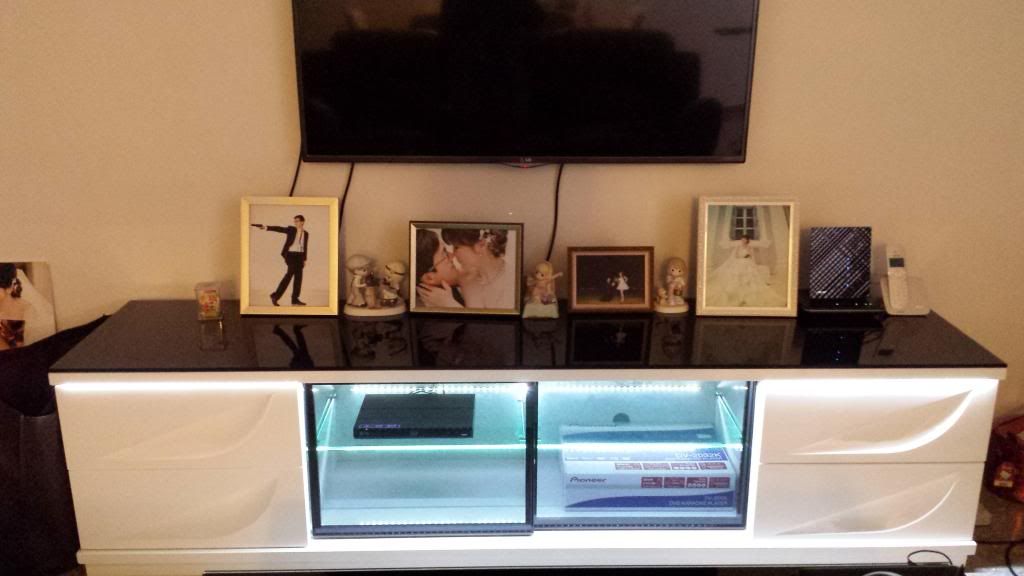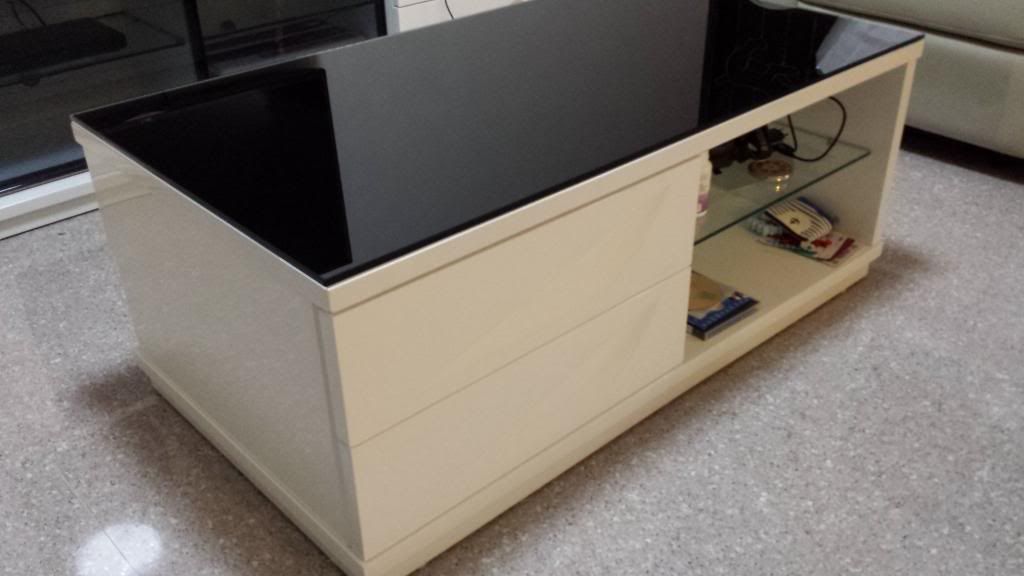 Coffee table, which comes along as a set with the TV console.
There's 2 drawers at the side.
So, Tv console + Coffee table cost RM2350 = ~SGD930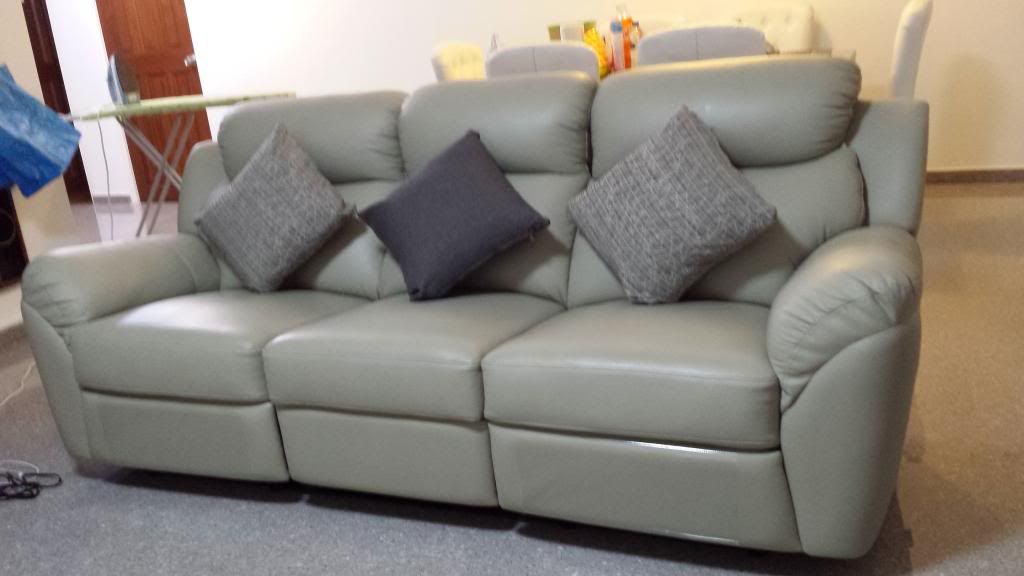 3 seater sofa with 2 incliner...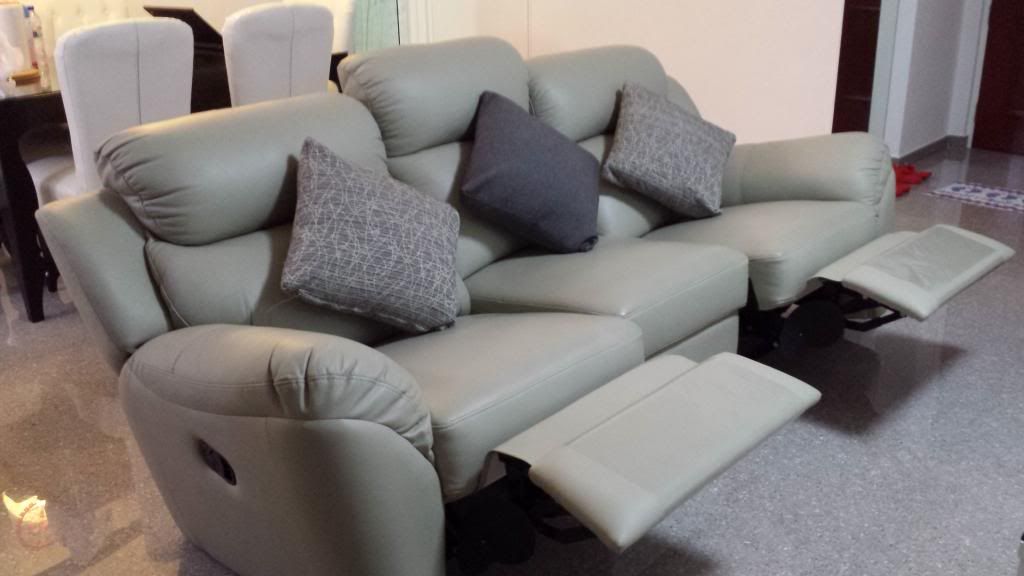 Quite cool right...
It can go even lower when you are lying on it...
Looks like Lorenzo right.... lol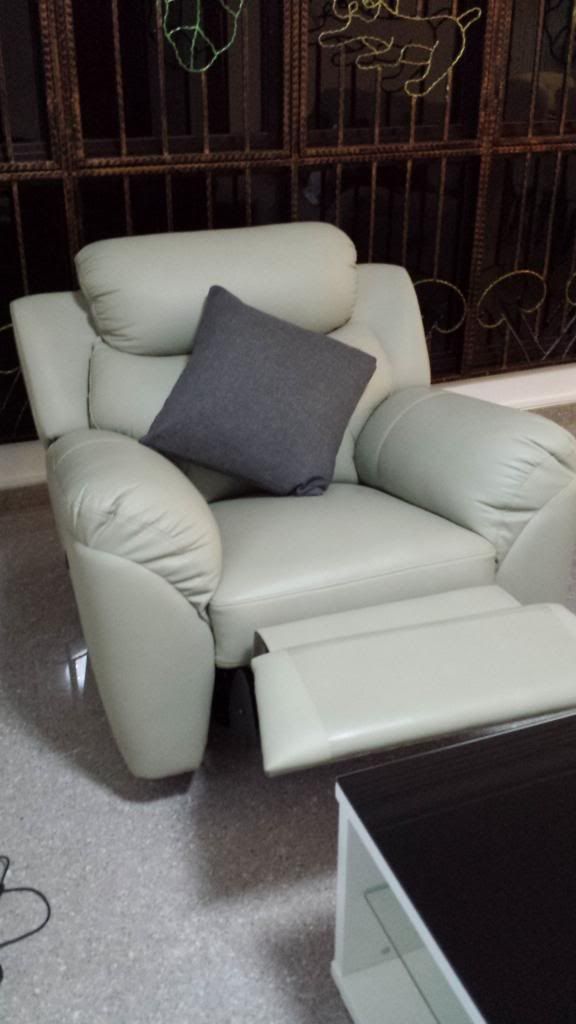 1 sofa seater with incliner...
Leather Sofa
- One 3-seater sofa with 2 incliners
- One 1-seater with 1 incliner
- Two squarish sofa
This cost RM 6350 = ~SGD 2500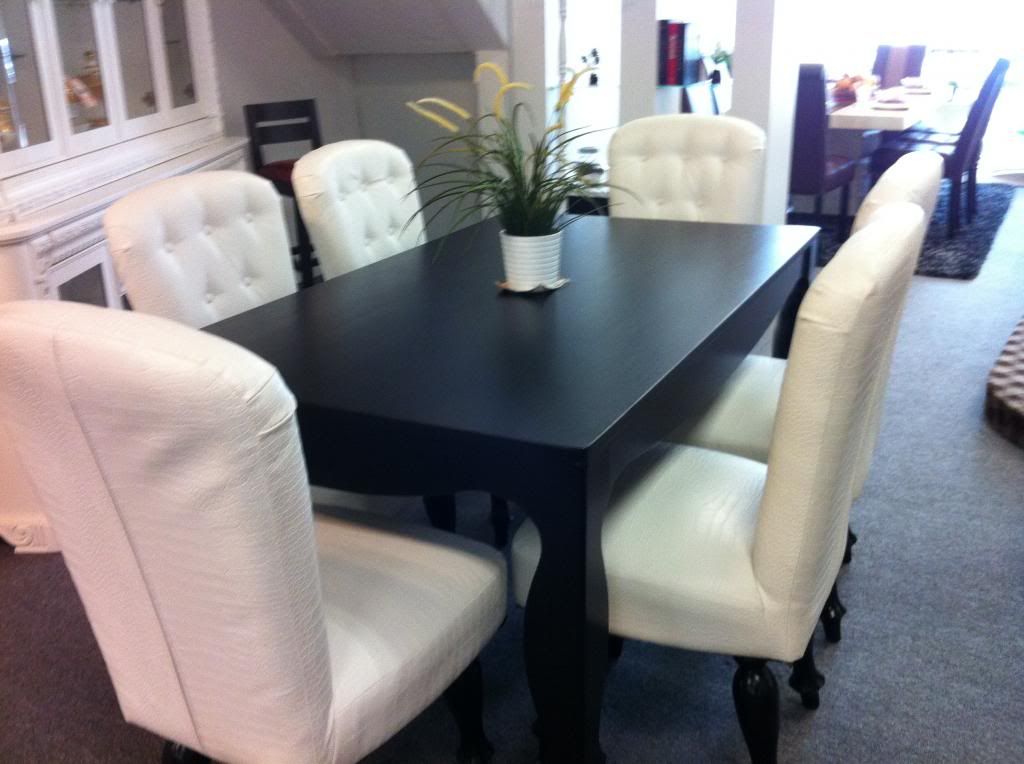 Dining set (1 table + 6 chairs) + glass panel on the top to prevent scratches
This cost RM 2280 = ~SGD905
Rose wood table with 2 drawers
Cost RM 400 = ~SGD 158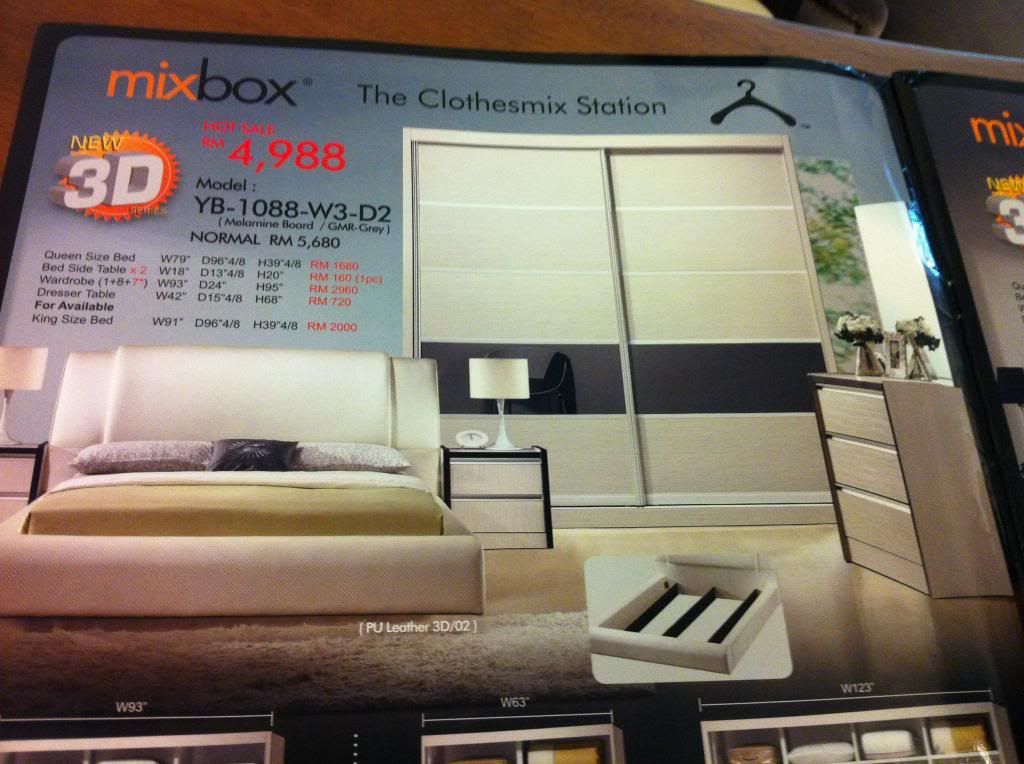 Master Bedroom set
- white bed frame
- wadrobe
- 2 pcs side tables
- 1 dressing table with mirror
We got it at RM3600 = ~SGD1430
Pretty worth it isn't it?
Master bedroom Queen size matress plus 2 pillows
- cost RM 2900 = ~SGD1150
Forgotten what brand was the mattress, but was a pretty not bad one...
Their mattress over there are not bad, they have got some brands, but just couldnt remember suddenly...
My queen size bed..... if only my room is big enough for a King size.... :(
My master room wasn't big enough to place the BIG BIG wadrobe... so i placed it in my blue blue guestroom....
And i super duper love this wadrobe with so many compartments
There's 3 columns...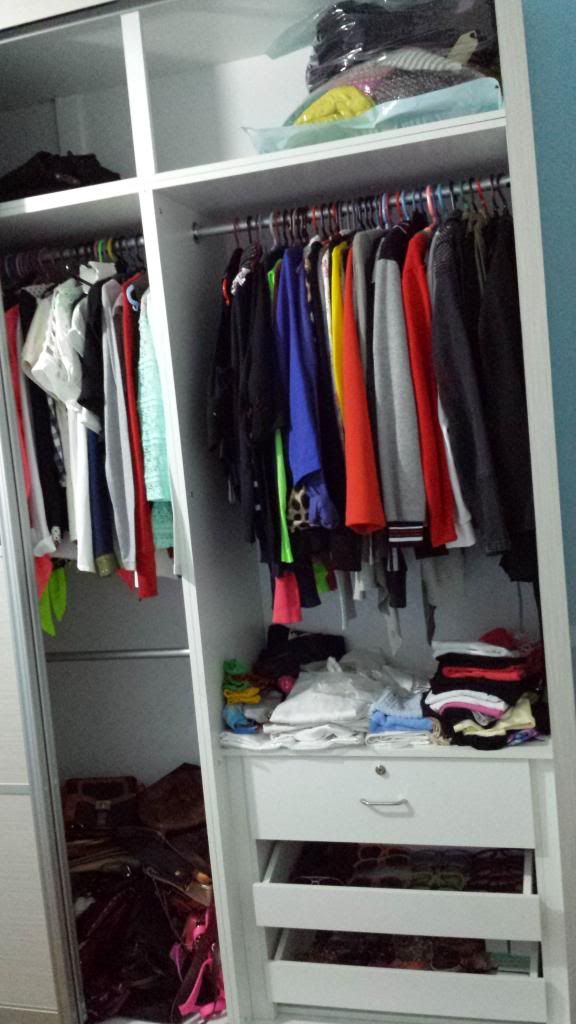 eh... sorry... my bags are abit messy....
But that's the best that i can place it liao.....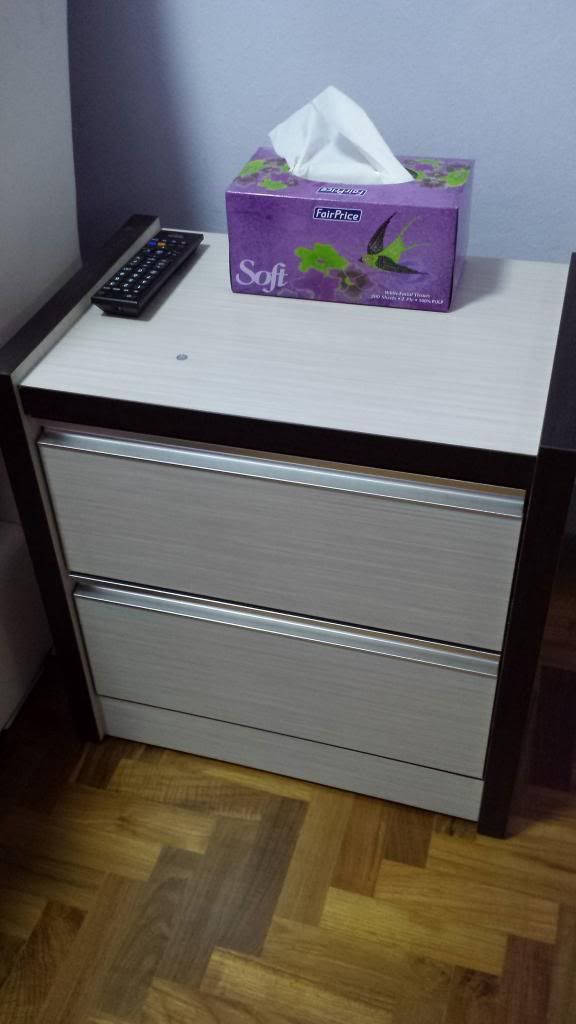 2 side tables provided.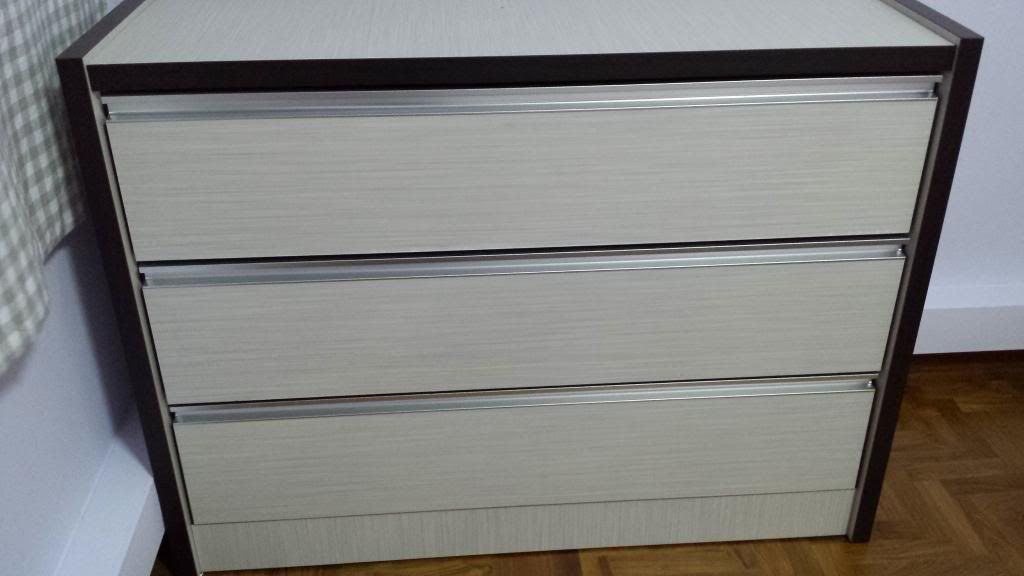 Supposed to be a dressing table with a big mirror...
But i chose to use it as my drawers for my home clothes! :)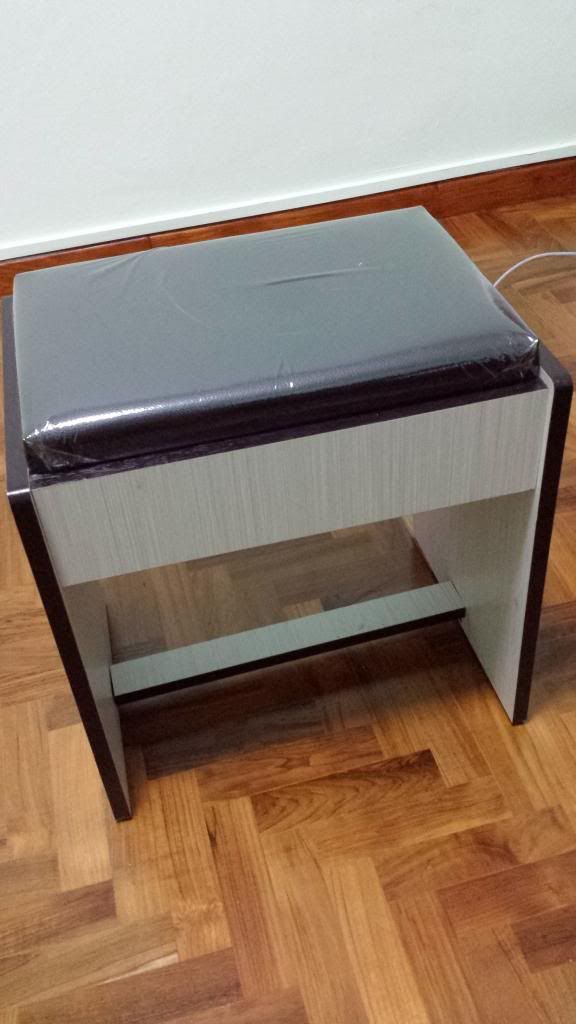 mini chair for the dressing table... placed it in the study room instead.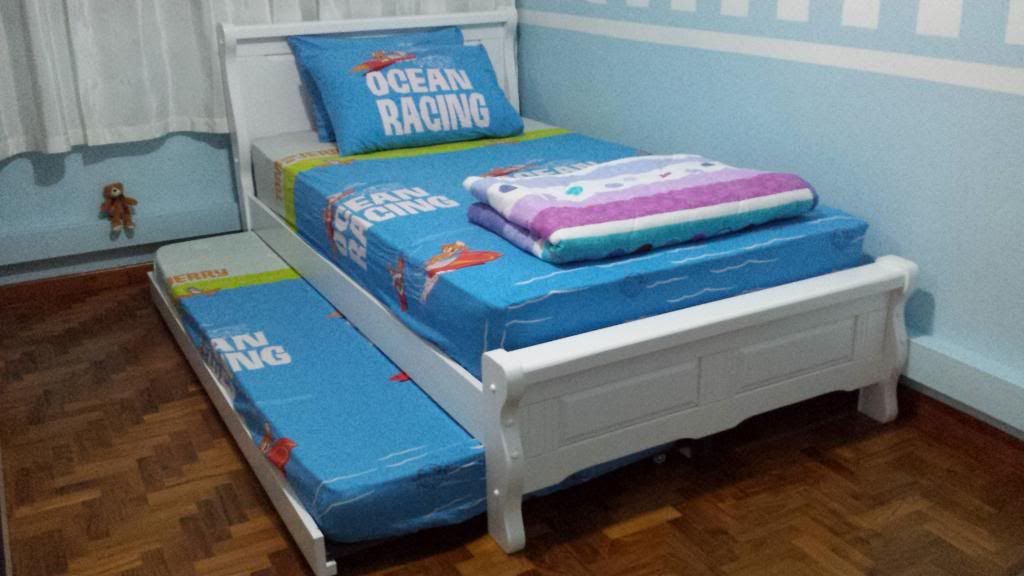 Guestroom pull out bed
Cost RM 800 = ~SGD317
Guestroom bed mattress (1 super single & 1 single)
Cost Rm 690 = SGD273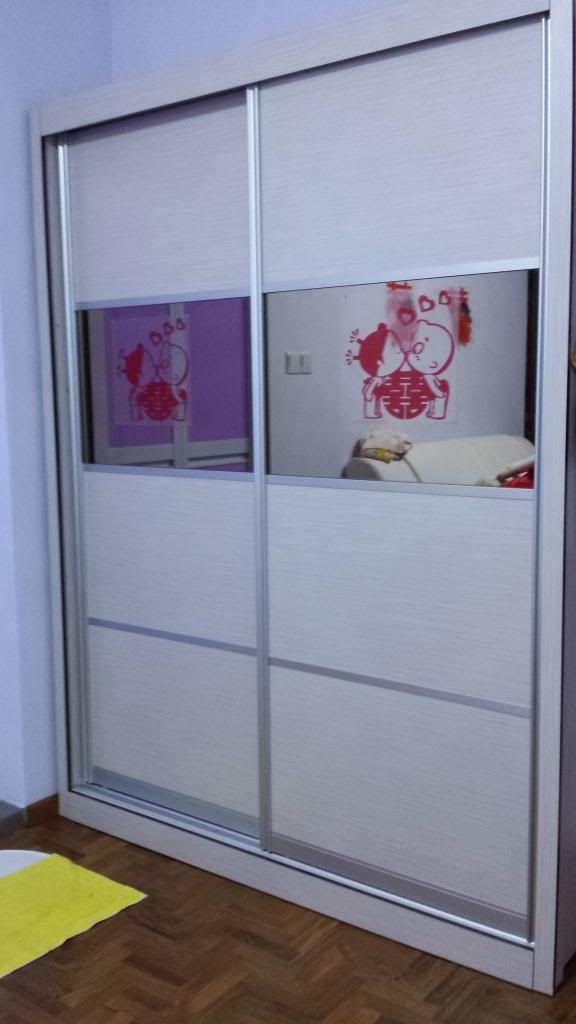 Bought this smaller customised wadrobe for RM2600 = ~SGD1030
Just realised not very cheap actually.... making myself feel better... i'm paying for the workmanship...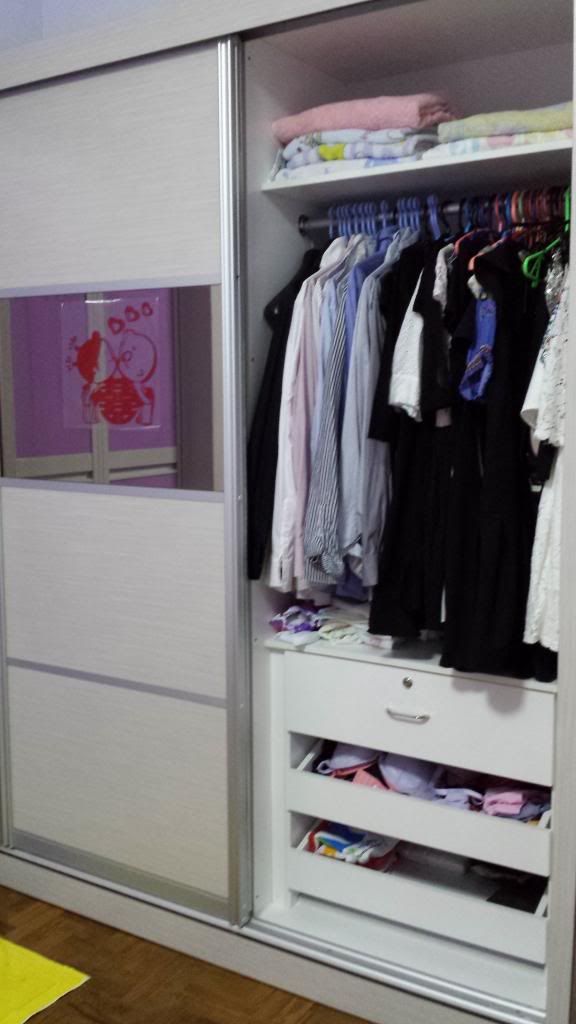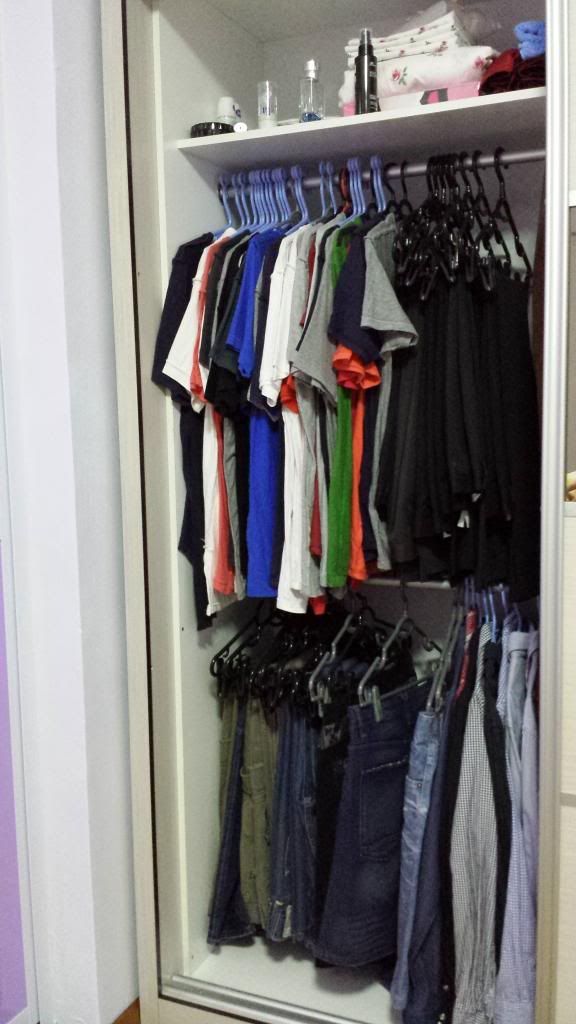 So, in total we spent RM21920 in that furniture shop,
after GST will be RM23507.90.
And RM300 for Levy.....
Final cost: Rm 23807.90 = ~SGD 9838 deliver to your doorstep
Ok la, pretty reasonable with so many stuffs...
I doubt you can get this price in Singapore.
For lightings, i really strongly recommend ppl if you are able to drive around JB....
They are really so much cheaper and more variety...
Along Molek, plentong areas, there's a whole street of shophouses sellings lightings.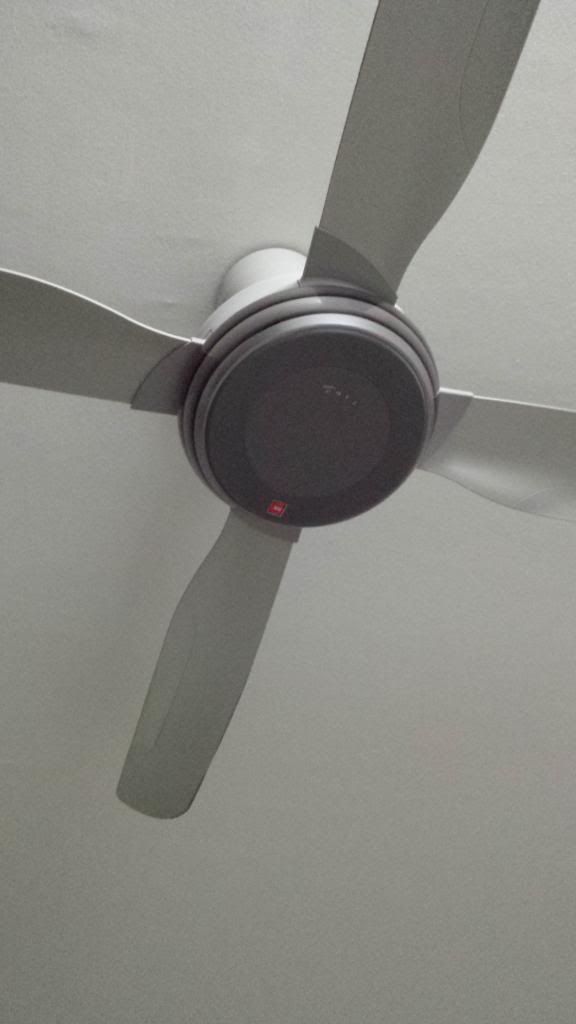 Got this KDK ceiling fan at RM405 = SGD160 with controller.
You definitely cant get this price in singapore...
Have checked in singapore, its selling around 400++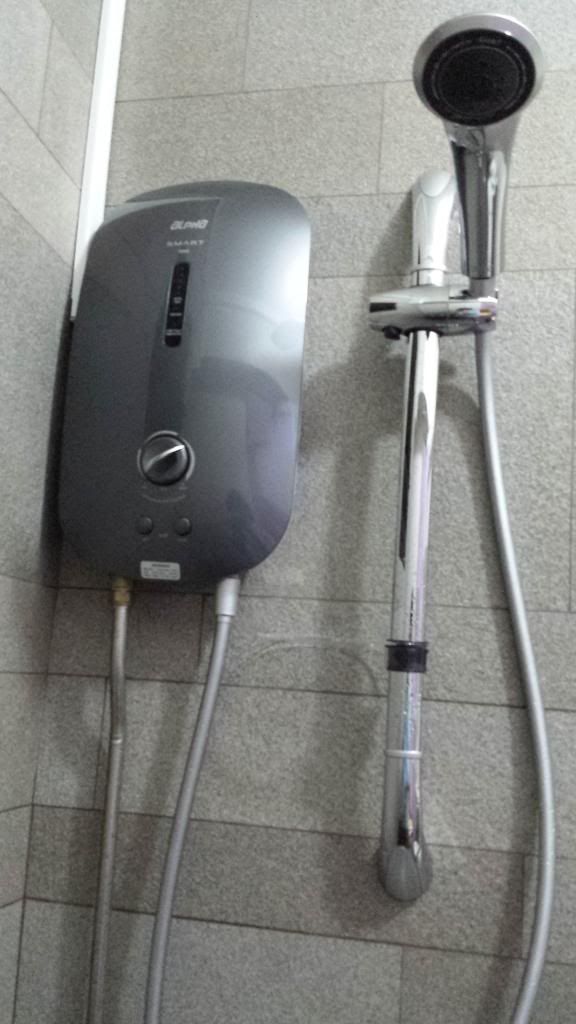 Gotten this Alpha heater also in JB, same place where i gotten my KDK ceiling fan.
This cost RM375 = ~SGD148
This is selling around $200+ in singapore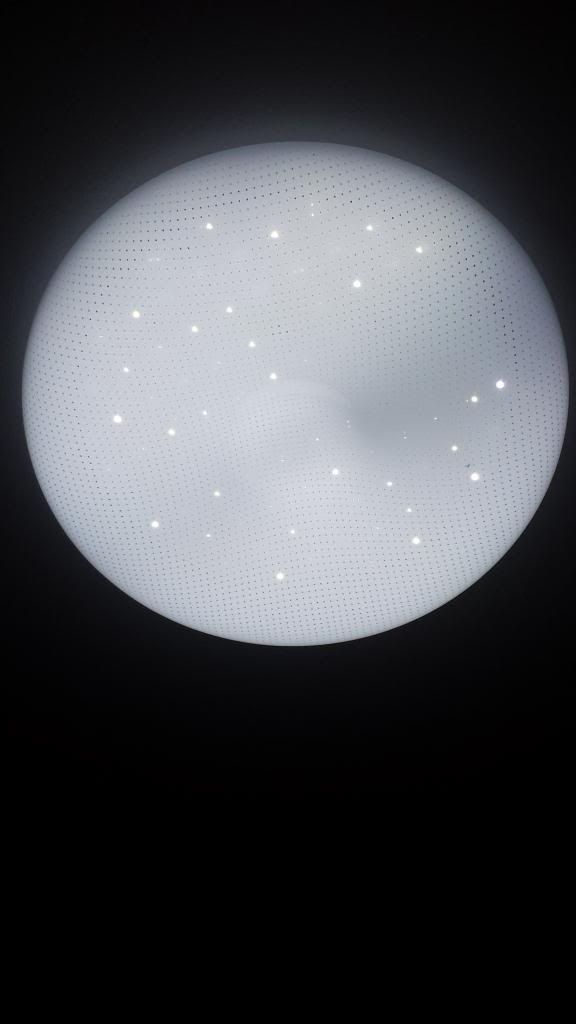 2 Ceiling lights (living room & masterroom)
LED.... it looks pretty cool...
RM 196 for both, so its only SGD77 for 2 ceiling lights.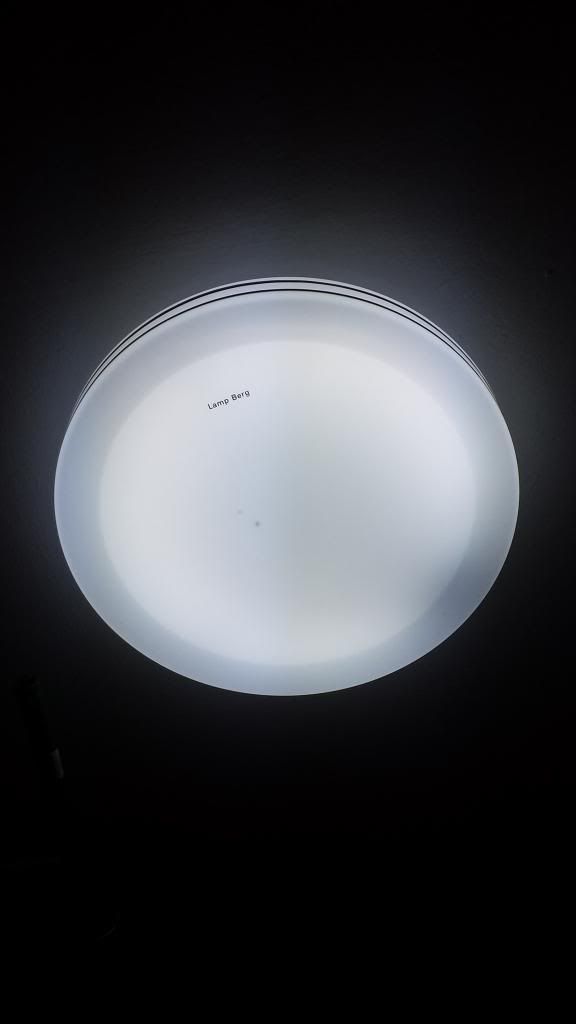 Kitchen ceiling lightings at RM120 for 2. = SGD48
Dining Table light cost RM154 = ~SGD61
You cant get this price in singapuuuuu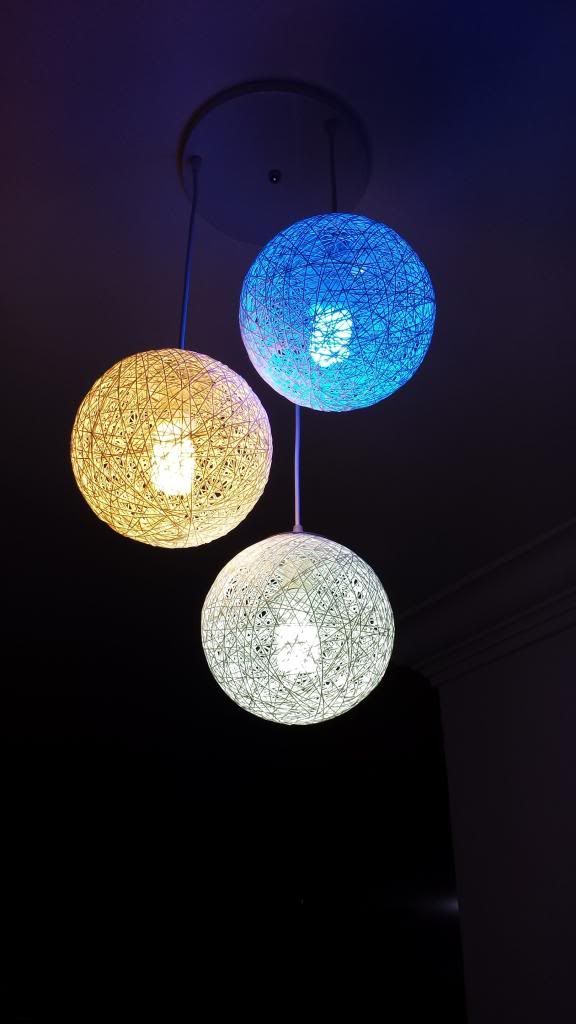 3 ball lighting along my short corridor cost RM 150 = SGD 59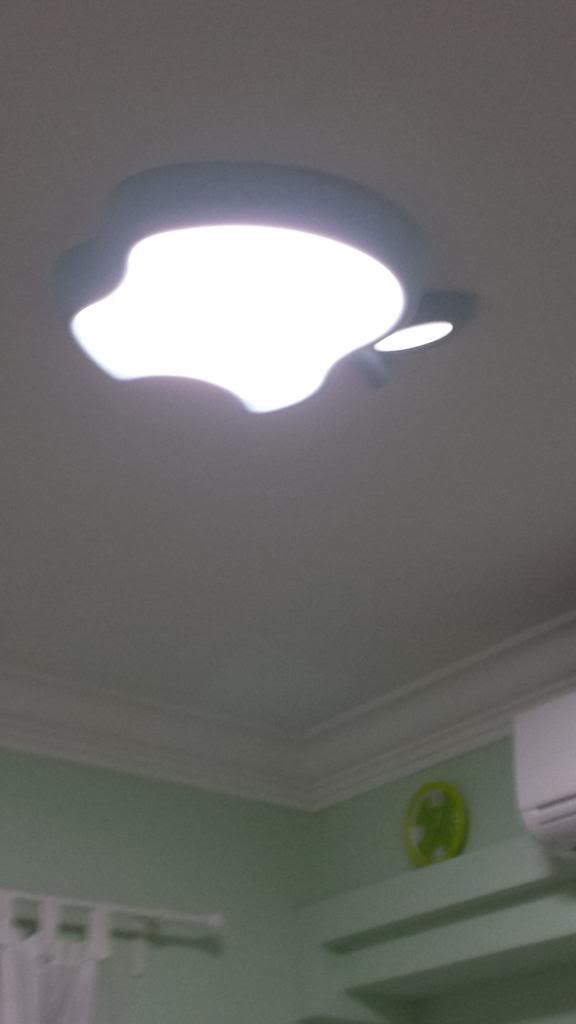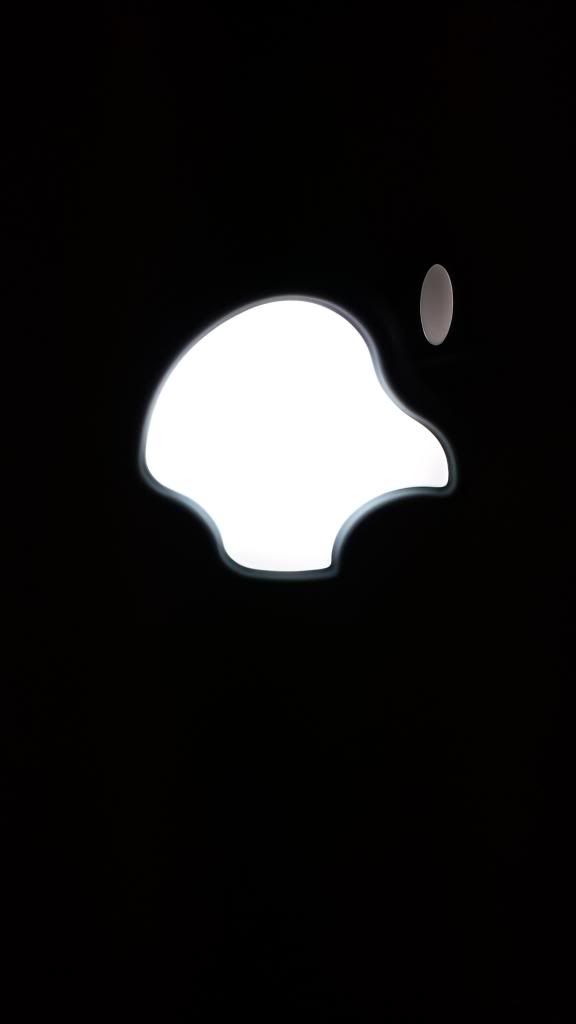 Apple shaped ceiling light for my green guestroom.
This costs RM250, slightly more ex but cos i love the design la!
But its still cheap, only SGD99!
I have also gotten 2 bulb holder for my both toilets, looks pretty cool enough...
Forgotten to take pics. Come over my house to view then! wahahha
2 bulb holders cost RM10 = SGD4? so cheap!
I have also gotten 2 downlight ( i used to thought its called spotlight) lol....
Cost only RM86 which is better quality ones.... LED de lei... only SGD34?!!
Those uglier normal ones can cost only RM10-20!
Anyway..... ppl always say i'm pretty lucky and fortunate....
Was treated as a princess in the past at home... dont have to do housework... dont have to wash my clothes, iron my clothes, cook, etc....
But now i'm doing a great job... ok anyway that's not the point....
Wanna say that.... All that we have gotten in JB were paid by Sam's parents :)
And our renovations were paid by my parents!
Am really grateful and appreciated their help!
I'm a fortunate girl :)
Below are some of the stuffs we gotten in Singapore, and of cos we paid for these... :):):)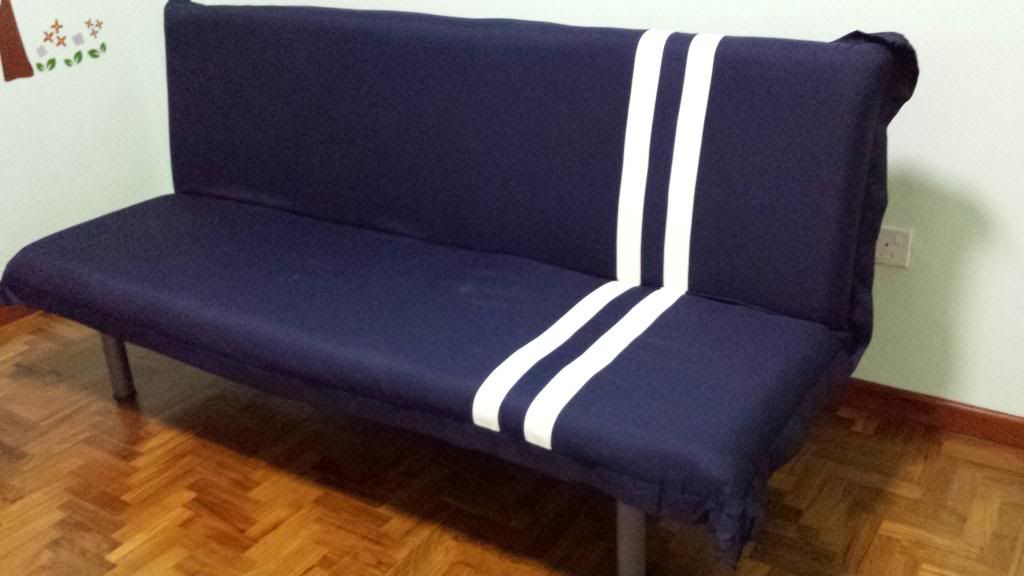 Sofa bed - Navy/ivory stripes $279 + delivery $29.90
Total cost $308.90 from Courts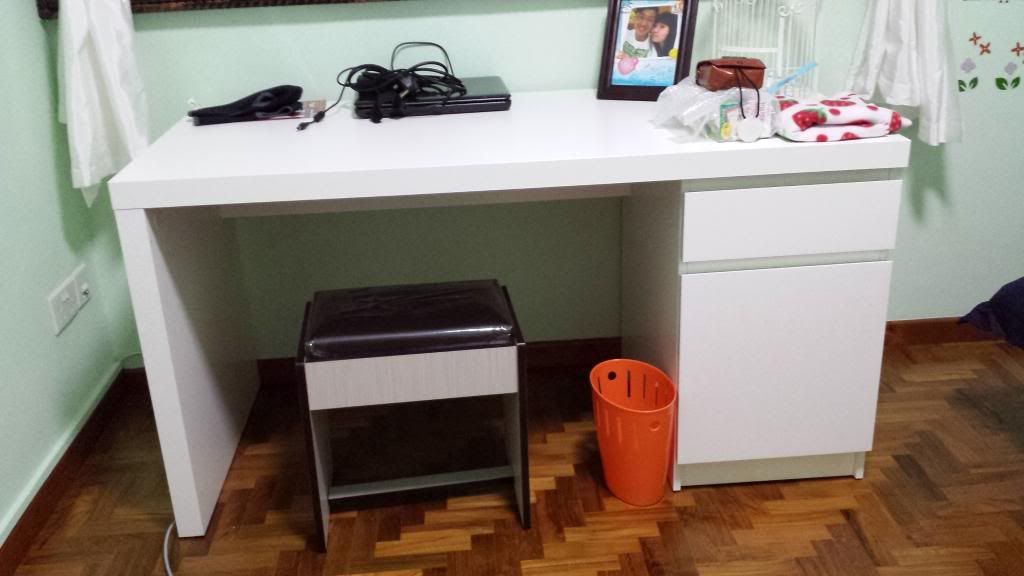 Got this table from IKEA, if i'm not wrong it should cost around $249?
Self assembly.
Table for the study room.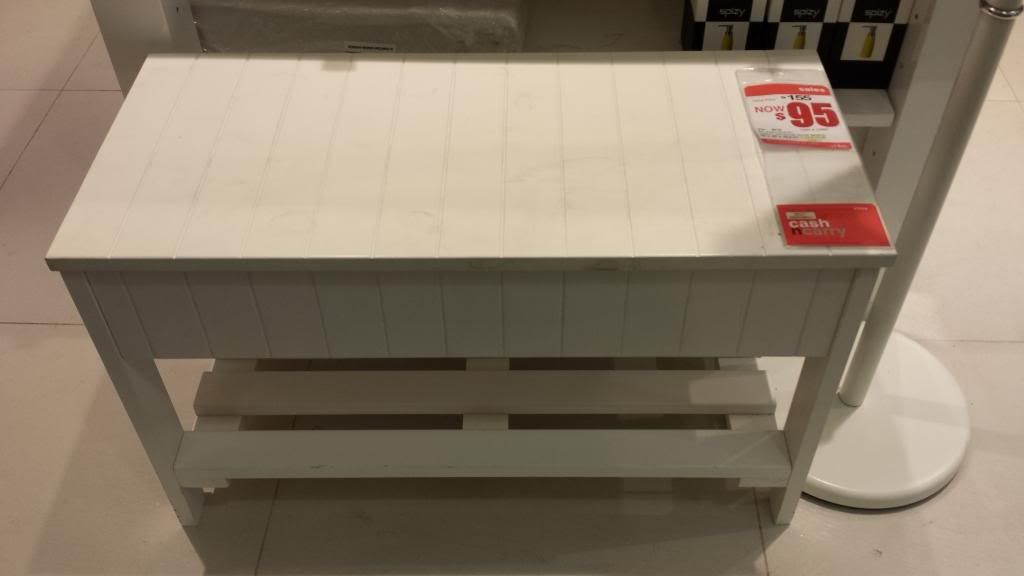 Tokyo storage shoe bench (white) $95 from V.hive (Jurong point)
Self-assembly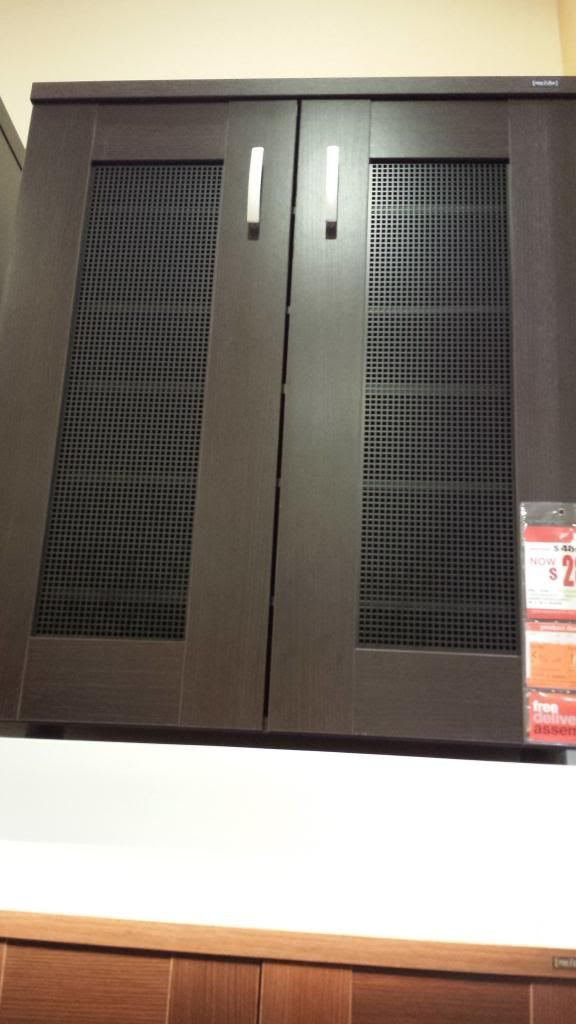 Camry shoes cabinet $289.
After 5% discount, its $274.55
Free delivery, from V.hive too.
Below stuffs are from
SPAZIO BATH & KITCHEN
which is at Balestier....
- 2 sets of 1pcs toilet bowl + 2 toilet sinks ($330 per set) = $660
- PVS bottle trap included
- Basin tap (common toilet) $41
- Basin tap (masterroom) $59
- 2 sets of sprayer set and angle valve ($35 per set) = $70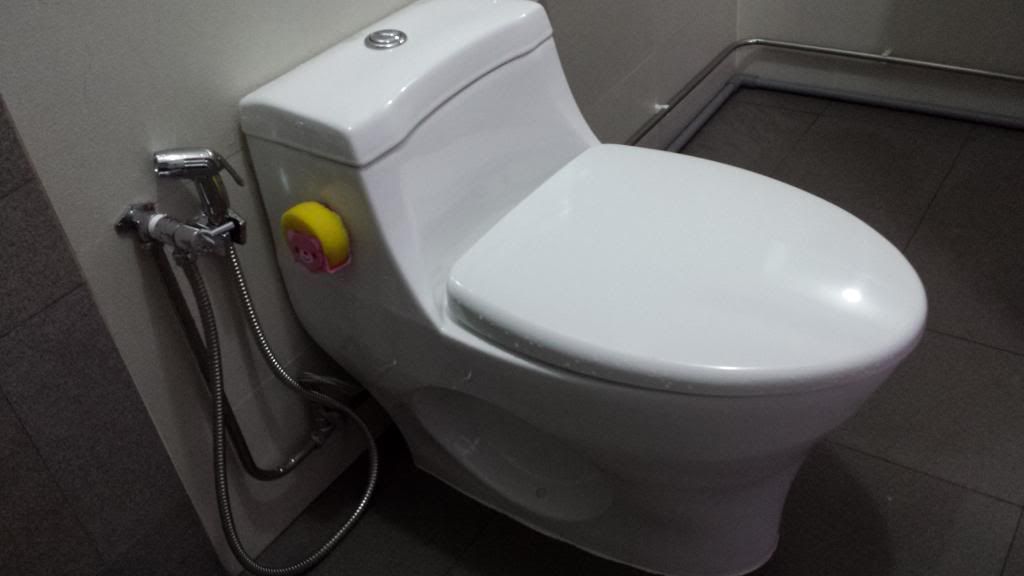 This is called the 1 pc toilet bowl...
Dunno what it means right??!!!
Currently, 1 pcs toilet bowl are more popular over here, it looks more modern...
And of cos it will cost slightly more than 2 pcs toiletbowl.
If you still dont understand the difference, go google the pics...
Dont bother buying those branded all expensive ones, cos they always change their spare parts, and might be troublesome for you in future, if you have to change any spare parts inside...
Got this at $35, which i think you can get much cheaper ones at NTUC...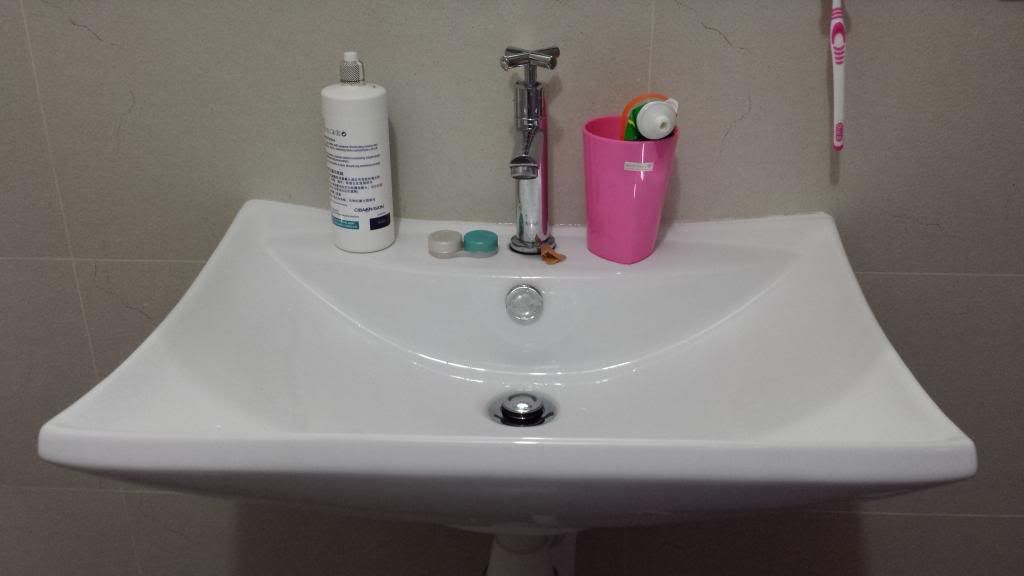 $59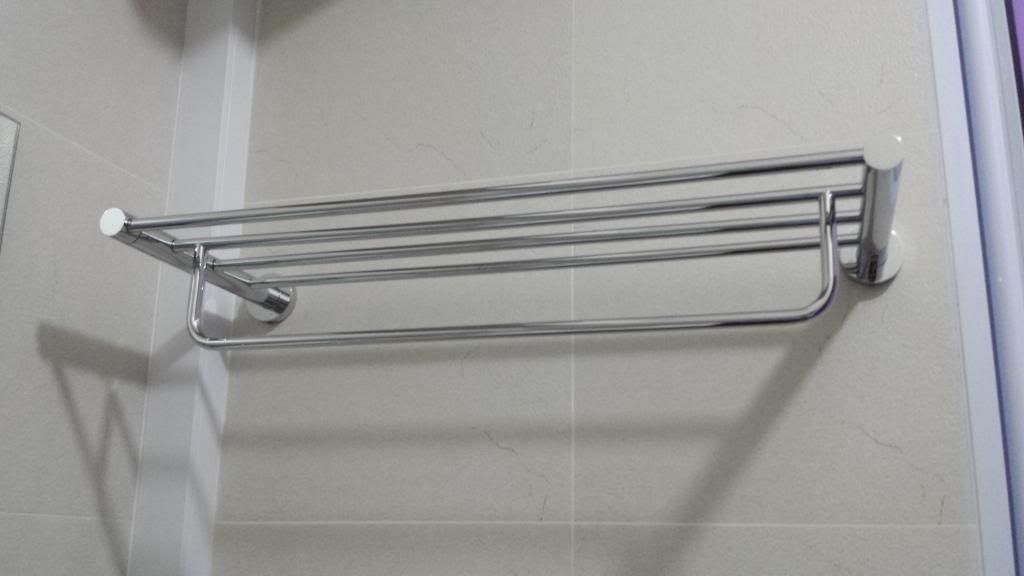 Got this at around $50plus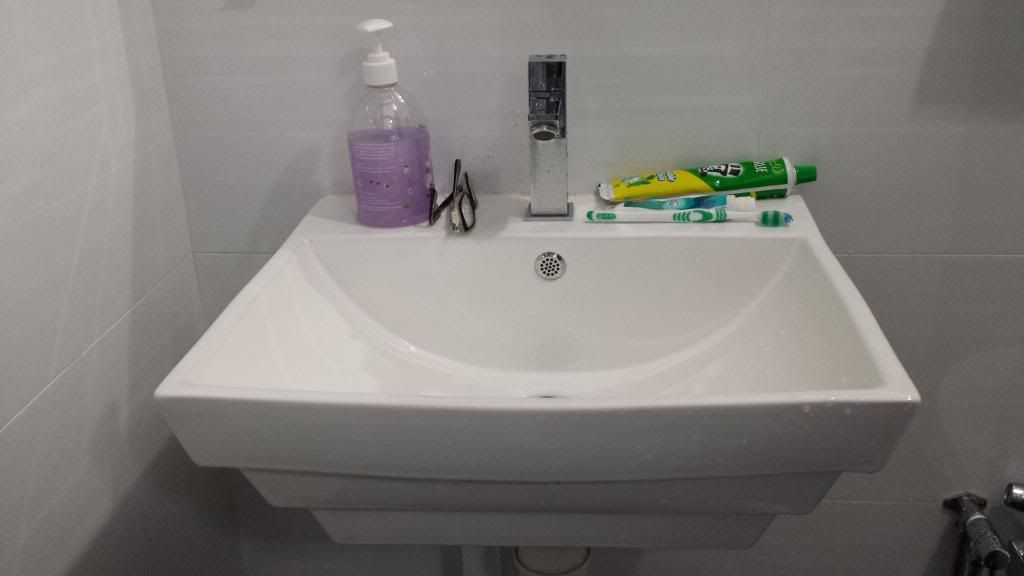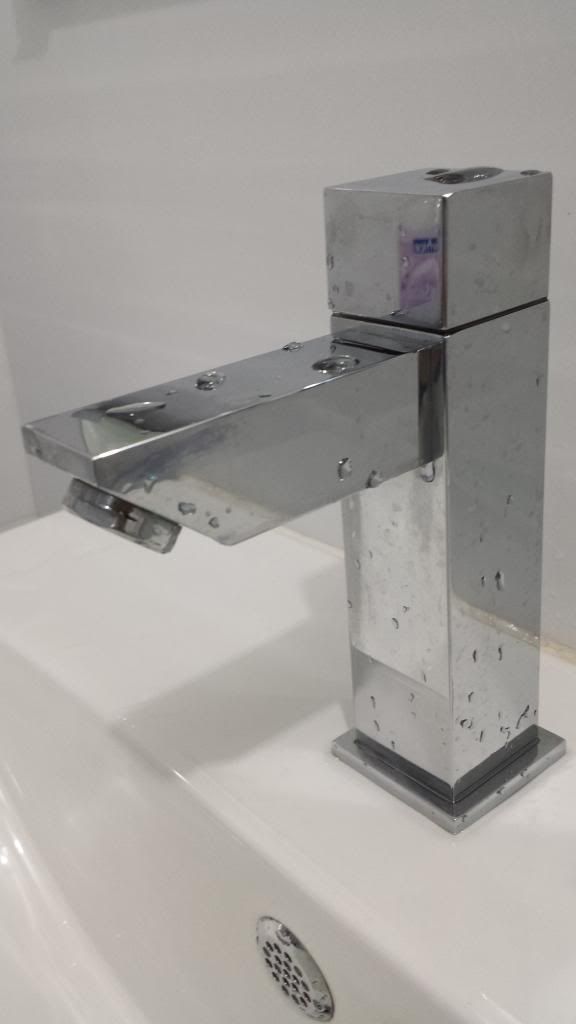 $41
Below stuffs are from
VIVA NUEVA PTE LTD
also at Balestier area
Rain shower for Common toilet: $250
Kitchen sink + PVC bottle trap: $120
Kitchen sink Tap: $60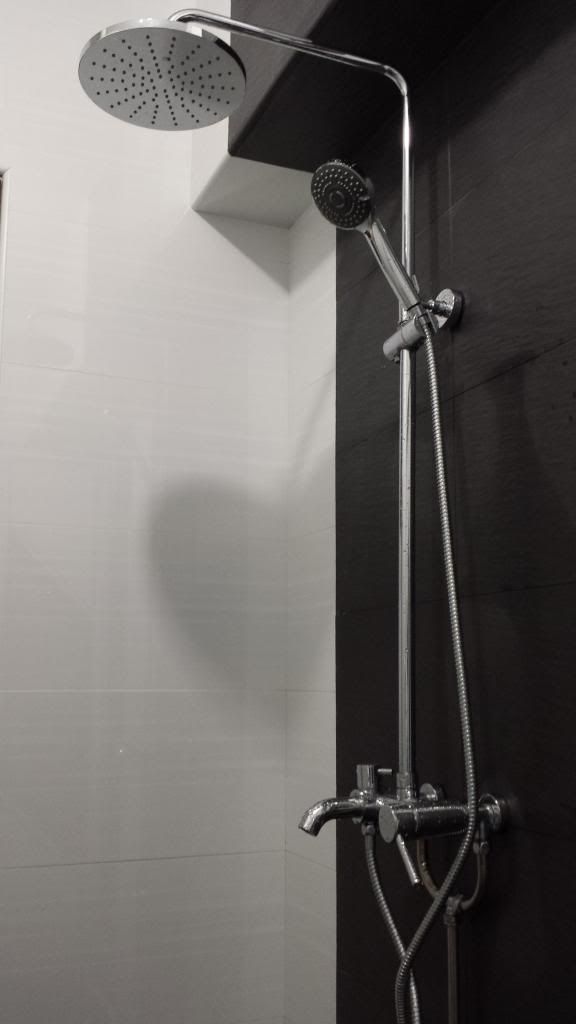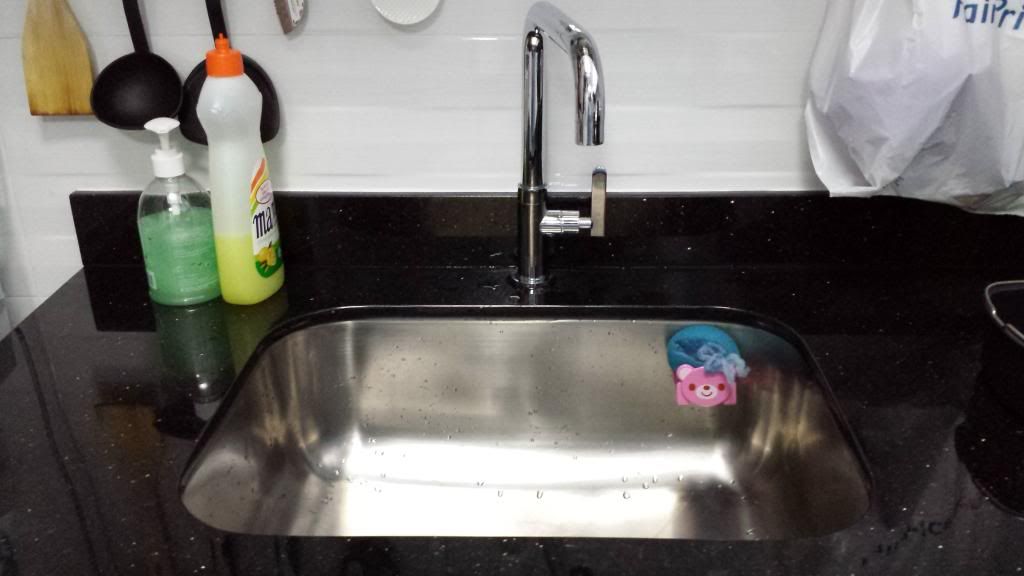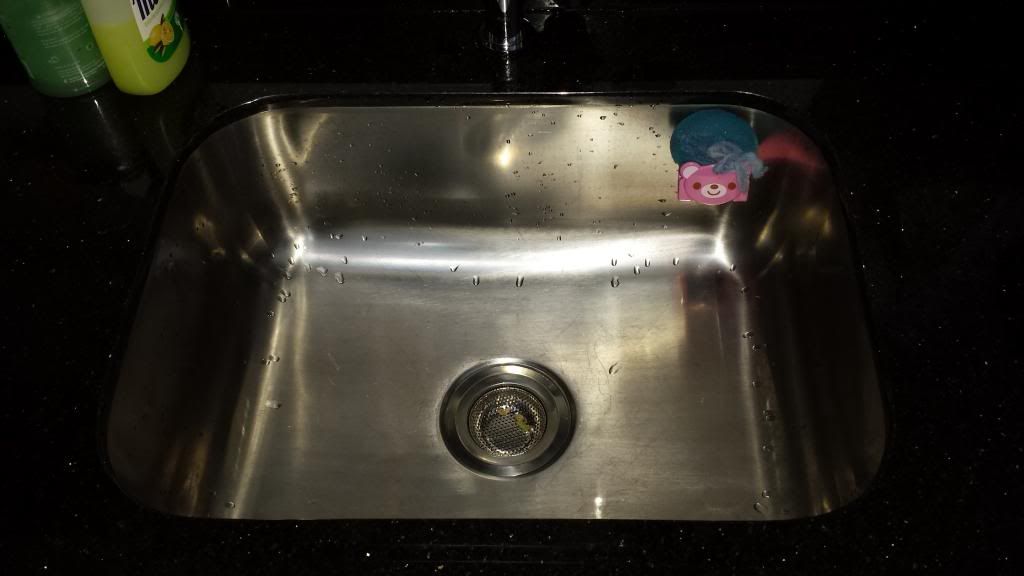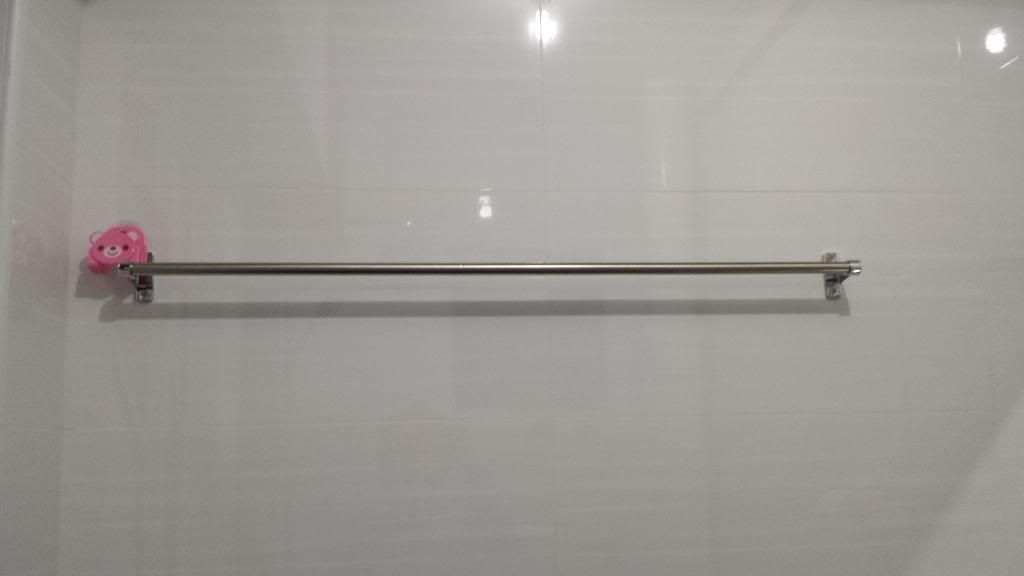 Got this at Jurong point for around $10+++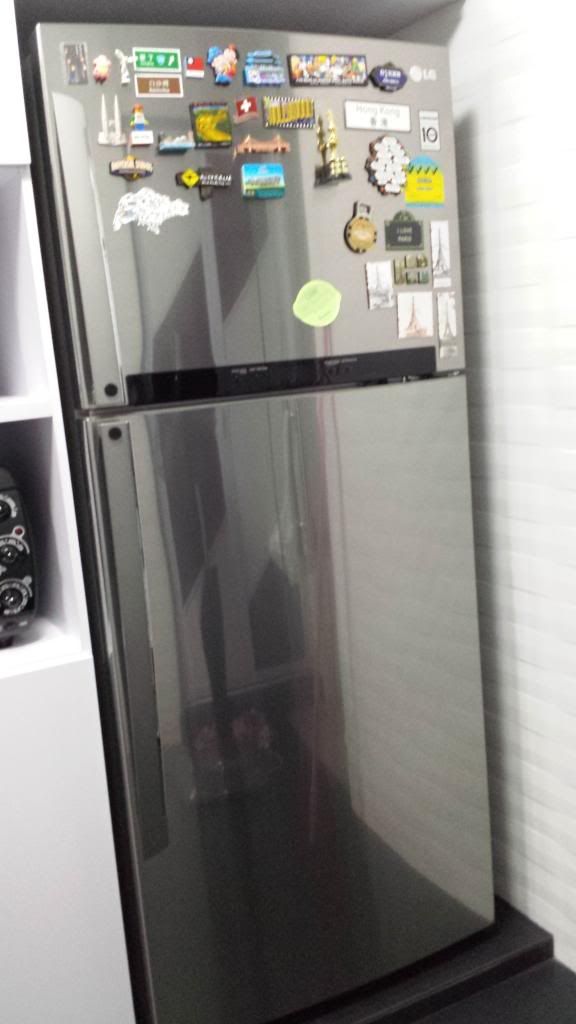 Got this Fridge during the IT & appliances fair at Expo...
LG GR-M562GSH 2 Doors Fridge
$849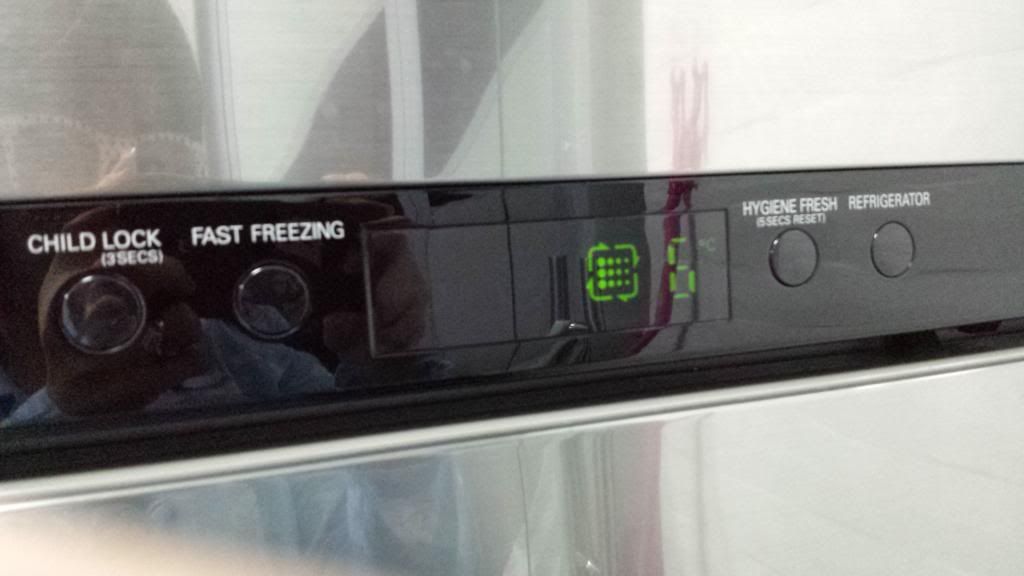 Functions:
Child lock, Fast Freezingk, Hygiene fresh, adjusting the temperature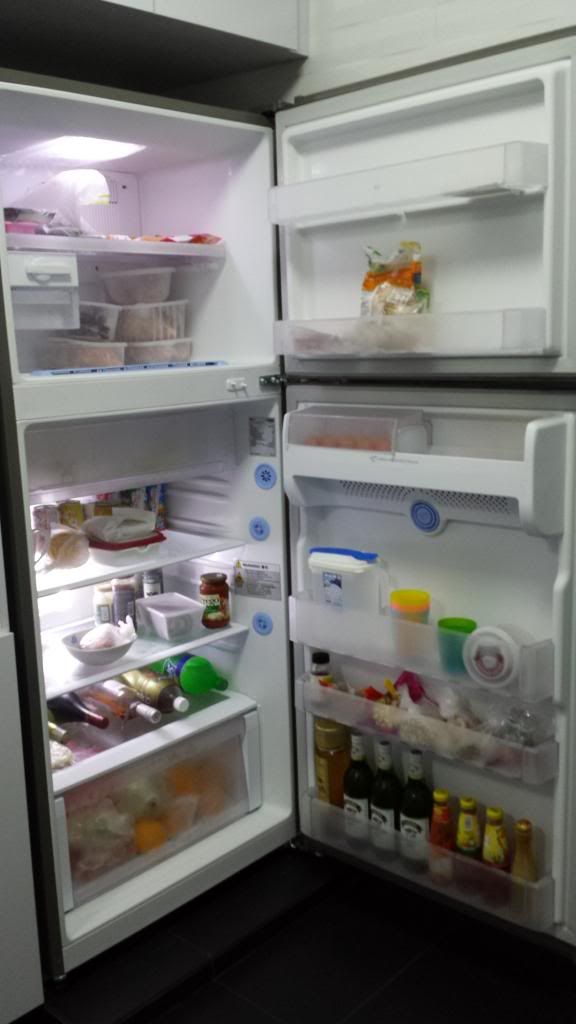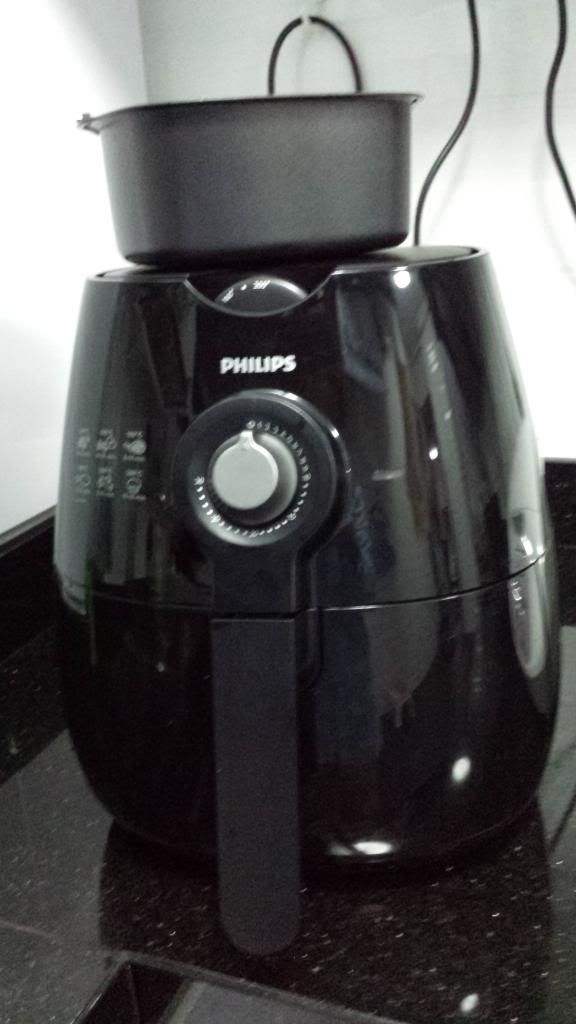 Got this Philips airfryer at $269 with free extra pan at IMM Best Denki.
You can also get it at Jurong Point Fairprice extra, i saw its selling at $279 but giving quite some goodies.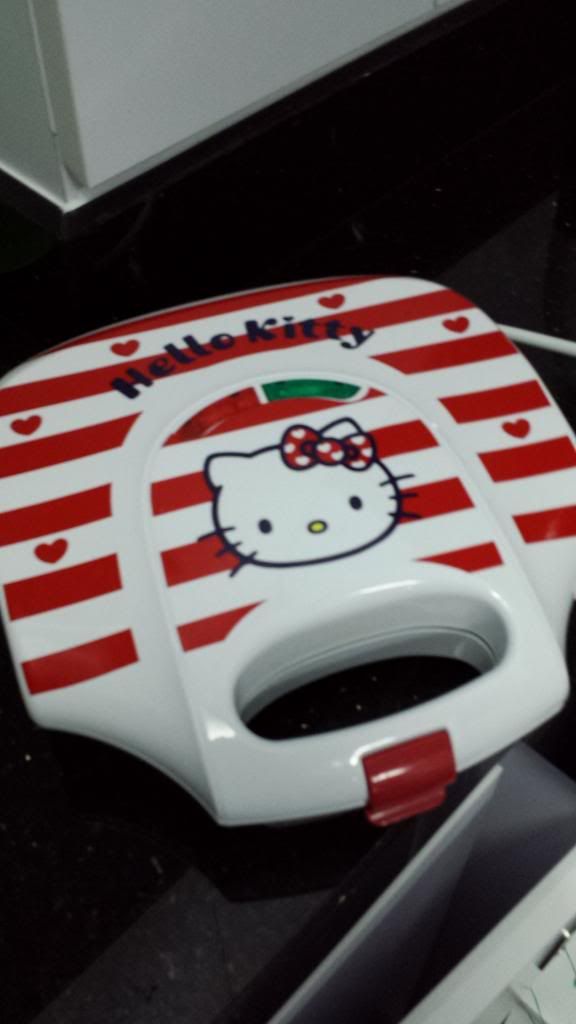 Hello kitty sandwich maker bought at appliance fair at $37
Bought the Fumehood and stoves at
KAH HOCK REPAIRER & TRADING
Blk 87 Circuit Road, #01-989, 370087
Sam got to know this seller through online forums. The guy quoted us with quite food price actually.
And you dont actually need to go down to the shop. You can just tell him the model and colour that you want. Upon delivery, you can then pay him.
People recommend that Fujioh is a better brand for fumehoods and Rinnai for the stove.
Actually they have packages like Rinnai fumehood and Rinnai stove and likewise for Fujioh which will be cheaper. But we thought of just pay a little more extra to have better ones.
Rinnai's fumehood need to use charcoal, so troublesome... you need to always change charcoal.
Fujioh has got a little container to absorb the oil or residues, blah... till date.. i have not clear it... lol...
I've also bought the Sharp washing machine from them which is slightly cheaper than in retail shops.
This washing machine got this
Ag+ Ion
benefits.
Rinnai Gas Hob(RB7502D-GBS) & Fujioh Gas Hood (GF900V) $1,140
Sharp Washing Machine (ESR 90 HNA) (9kg load) $465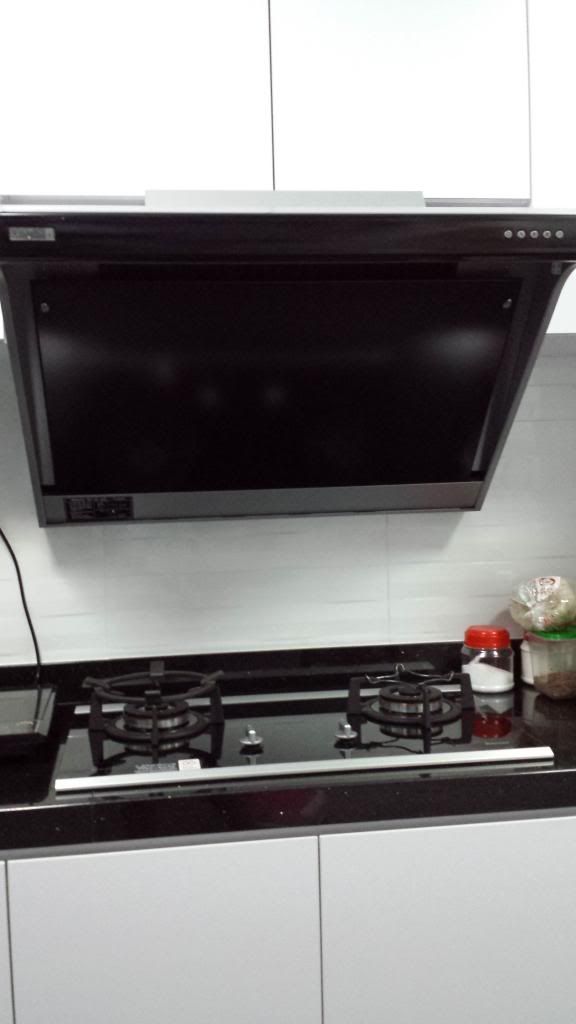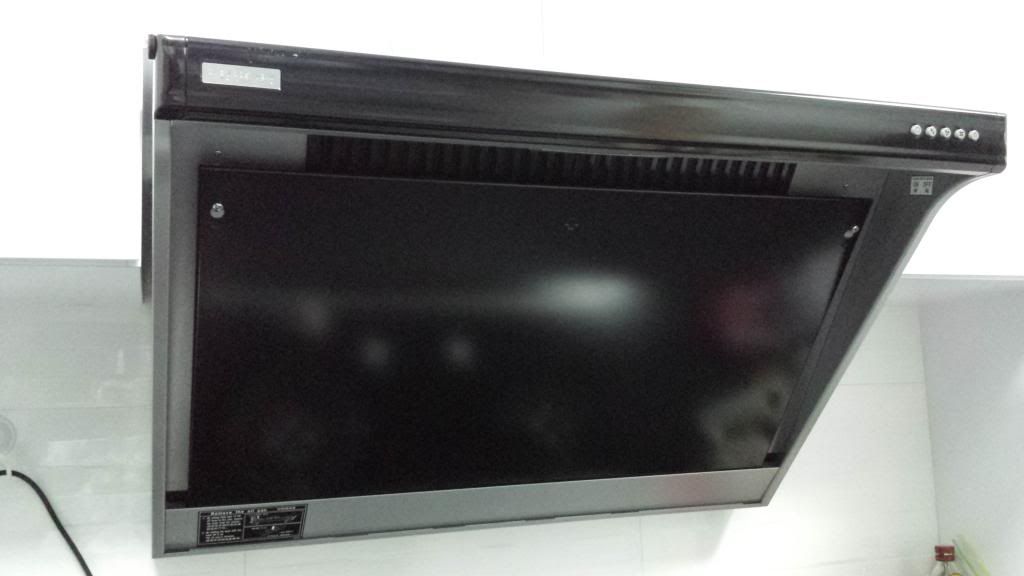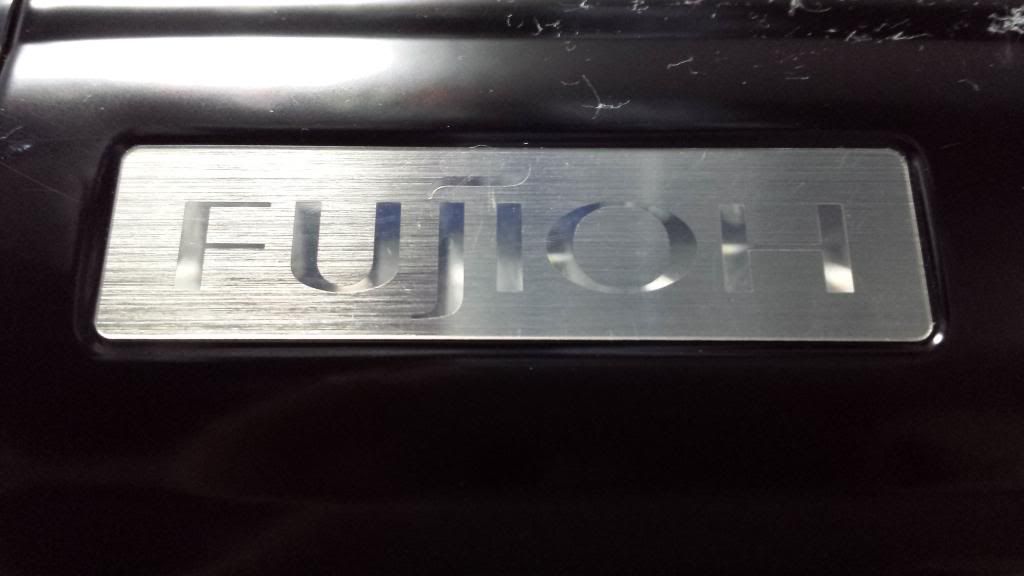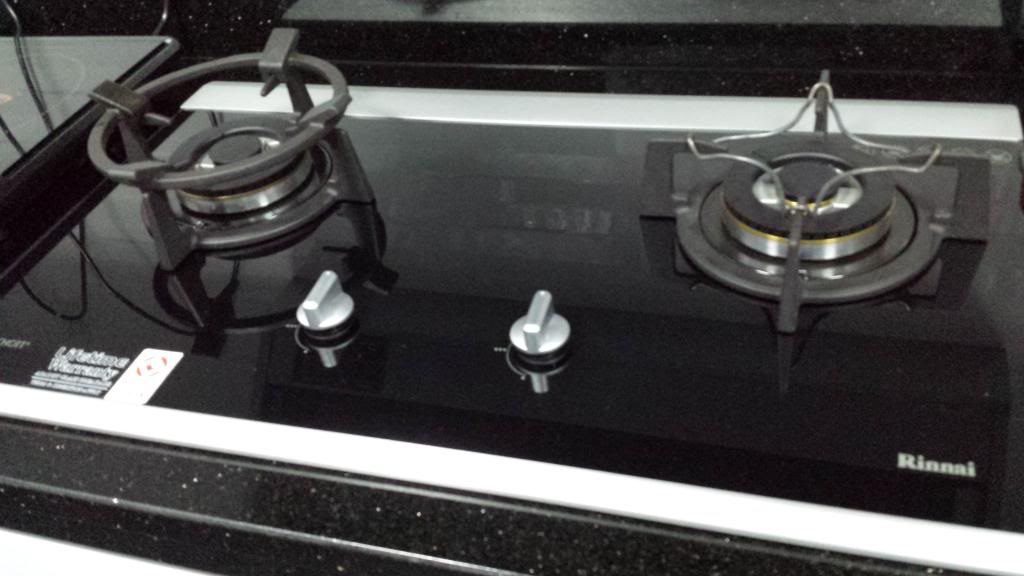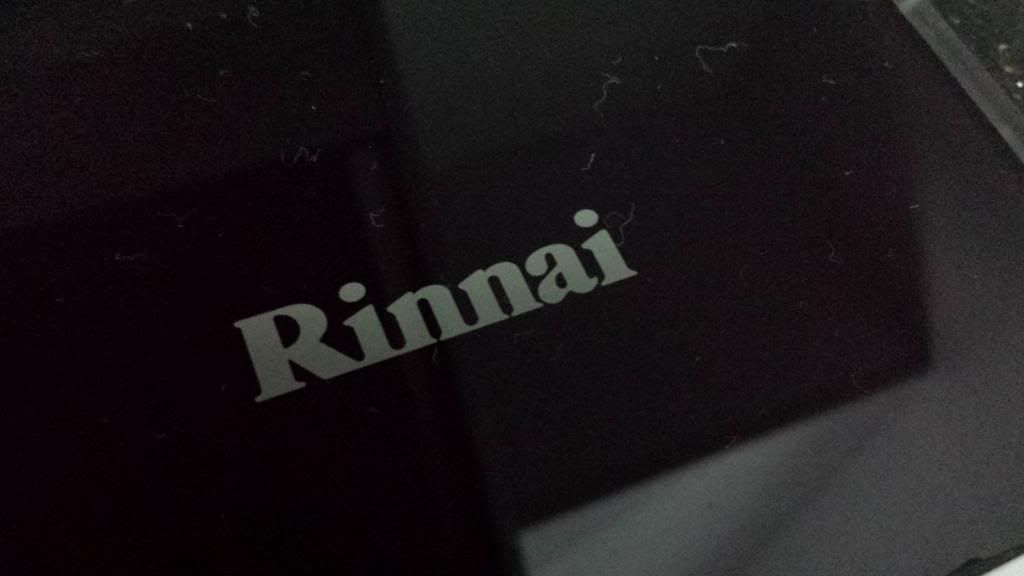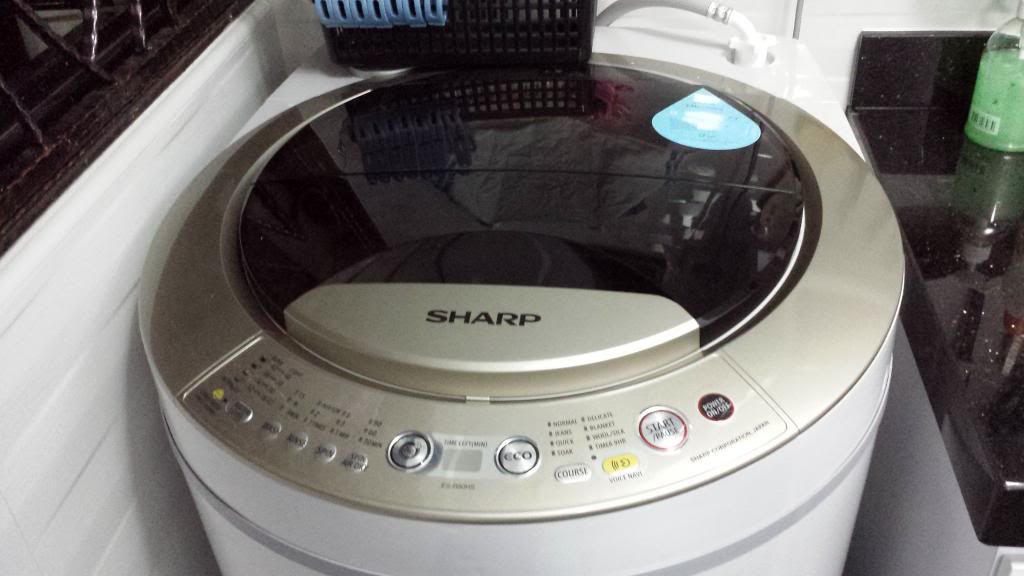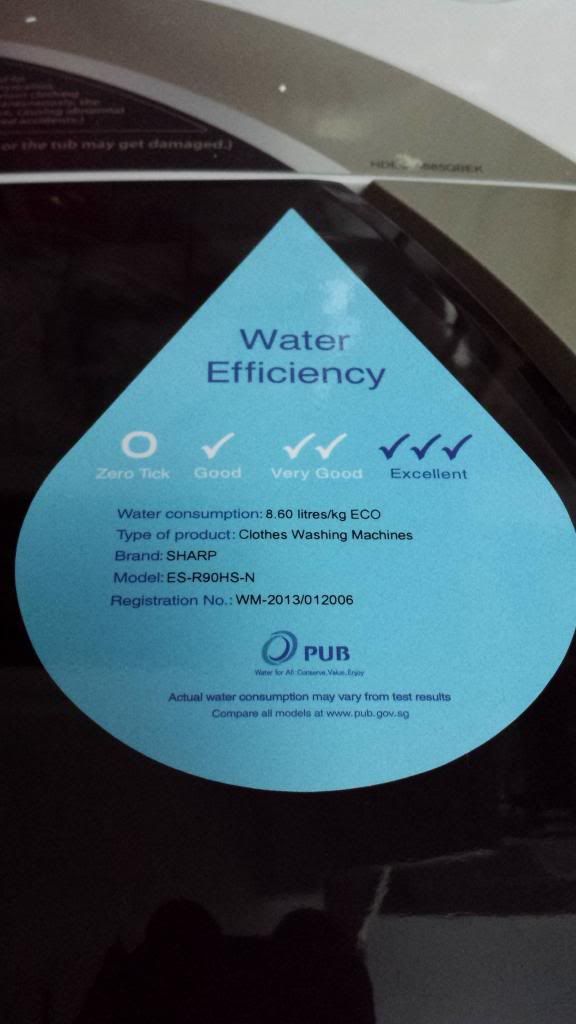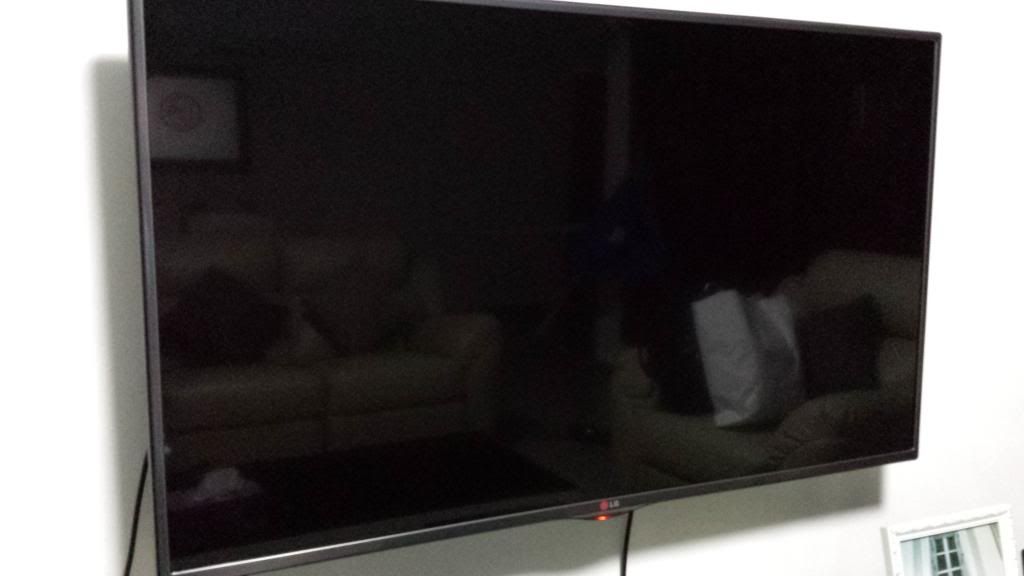 Got this 47inch TV during IT fair.
LG 47LA6200 47" Cinema 3D Smart TV
$1399
- 3 years warranty
- HDMI cable
- Blue ray player
- Four 3D glasses
- Free wall mounting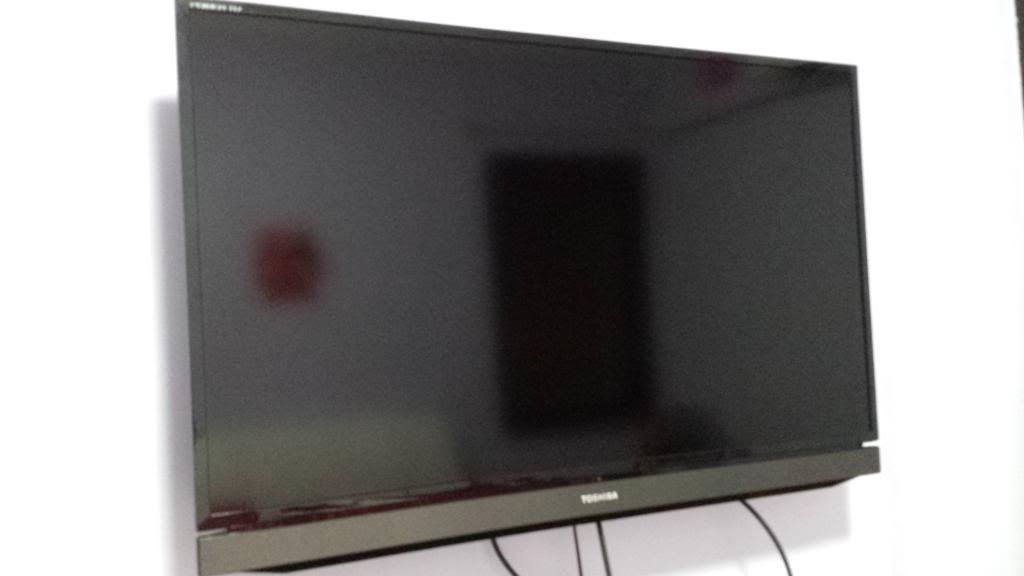 Got this 42inch TV during IT fair.
Toshiba 42 LED TV
$599
- DVD player
- Free wall mounting
Big mirror for my dining area from IKEA
This cost $169.
That's about it for my house decos.
Check out my before after renovations
Renovation of my new home nest.....
Come visit my place during my mini housewarming on 2nov2013!
Next, I'll post on my wedding stuffs! (preparation work, wedding day, wedding night, etc.)
However, it will take a while I guess.
Cos, I have resumed my studies sadly... so will take some time to blog about it.
Hope you guys enjoyed reading my posts.
Should you have any queries, feel free to drop me a mail at doris_candy@hotmail.com