Renovation of my new home nest.....
Have been trying for BTO for umpteen times but never even gotten a chance to even going down to choose a unit.... and only for once... we gotten a queue number.... So pathetic right?
Even choosing BTO which are nearing parents doesn't give me much priority too. Pretty sad.
So, we have decided to just try looking around and resale flats.... meanwhile check out the price and have a feel of it......
We have been looking around at west area... to be more exact... it's Jurong West area... near my parents of cos....
It's really not a bad idea staying near parents ya....
Shifting of things was much easier... Whenever u feel like going back for a visit... it's just walking distance...
Tabao some food from mummy's place... If there's urgent matters... could get help from them too....
In future... if you have babies... also easy la....
okok....
So, after viewing a few units...
We found 2 units which are of our liking....
But after further thinking.... we have decided on a unit.... becos of its....
- Highest level
- Corner unit
- Big corridor
- Not very major renovations to work on
- Near Jurong point.... (5minutes walk)
- Opp of Safra... (i love swimming....)
- Staying near parents to deduct 20K per pax , but becos Sam was a PR...
so we could deduct only 30K. However, in future, if we got a kid... we can deduct the 10K back too....
So, we got the 5-room unit at $565,000 including a COV of $50,000. Deducting the 30K, so its $535,000.
So, our agent earned 1%... which was a fast, good and easy deal for her!! We only viewed the 4th units.... and there she got her $$$$....
My elder bro viewed at least 30 units before settling down.... lol....
We didn't know we would get our flat so fast! And that would also mean, we will need to provide our marriage cert soon... within the next following month, we had our ROM (during January 2013)....
Got Married at the age of 25.... Never thought I would settle down so early..... Haha....
And since, I have got some modules exemptions... I'll not be studying for half a yr.... so we decided to hold our wedding dinner this year too.... in 15 Sep 2013, which is this coming Sunday! Oh my God!!!
So, I would like my house to be ready by then.
And no renovations should be done during ghost festive.... which mean renovations will have to be done by early Aug.
We got our house during end of May....
We contacted 2 contractors for quotations....
And decided to choose Tai, which was recommended by my colleague.
His quotation was pretty reasonable, in fact, not very expensive actually...
I have finally paid him the full amount today... $25,950 in total for my renovations...
I'll elaborate on what I did for renovations more later.
He even gave me an angbao for my wedding :) haha...
He's quite a nice and trustable contractor. I would recommend him to you guys...
But he's a little blur at times.... probably could also due to he was having many projects in hand.. and some family matters going on too...
So, while during the renovation works... we have been dropping by to check out......
His company name:
HOME CYCLE DESIGN & RENOVATION
HP: 9856 1261 (Ah Tai)
Quote my name if you are going to use him... haha.... and get some further discounts!
Below are some pictures of our house before renovations....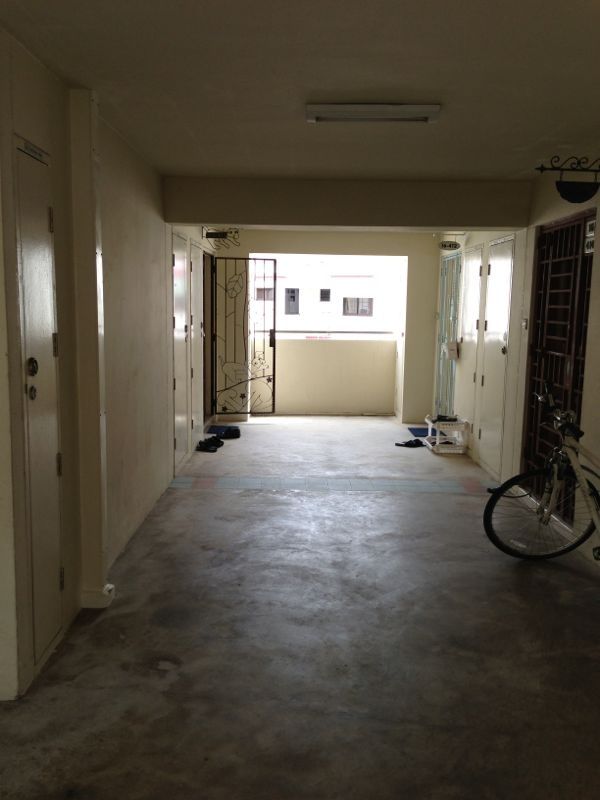 Super big corridor right?!!
Previous owner did these doggy grills for the whole house...
Sam and I find it quite cute... so we are keeping it...
Asked contractor to touch up a little on the doggy, mushrooms and leaves... to brighten it a bit...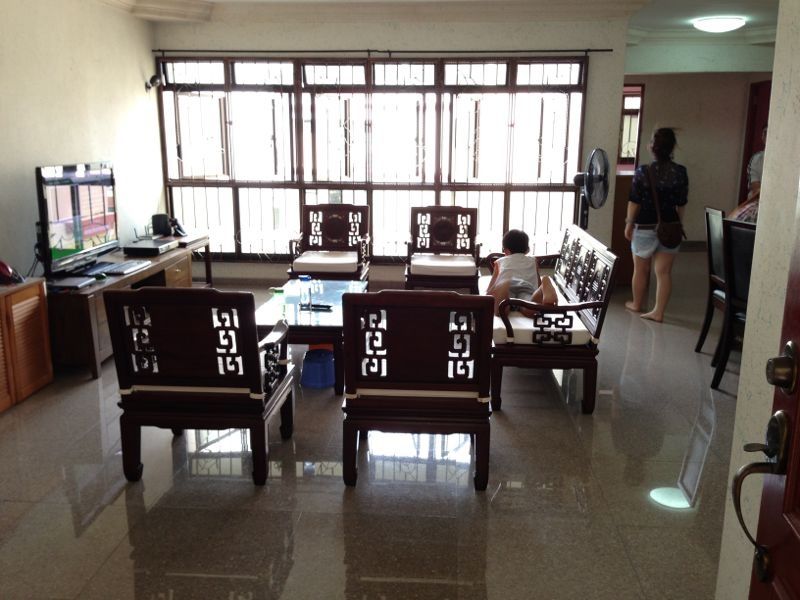 The living room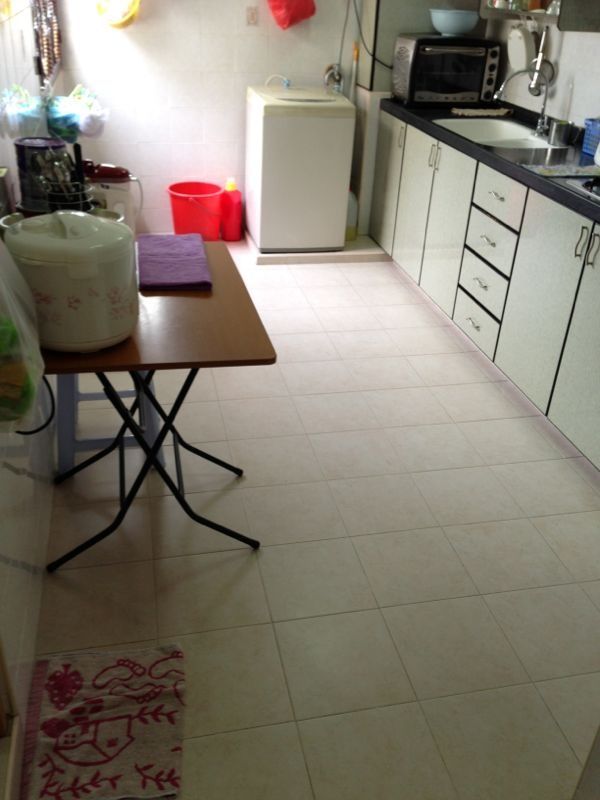 The kitchen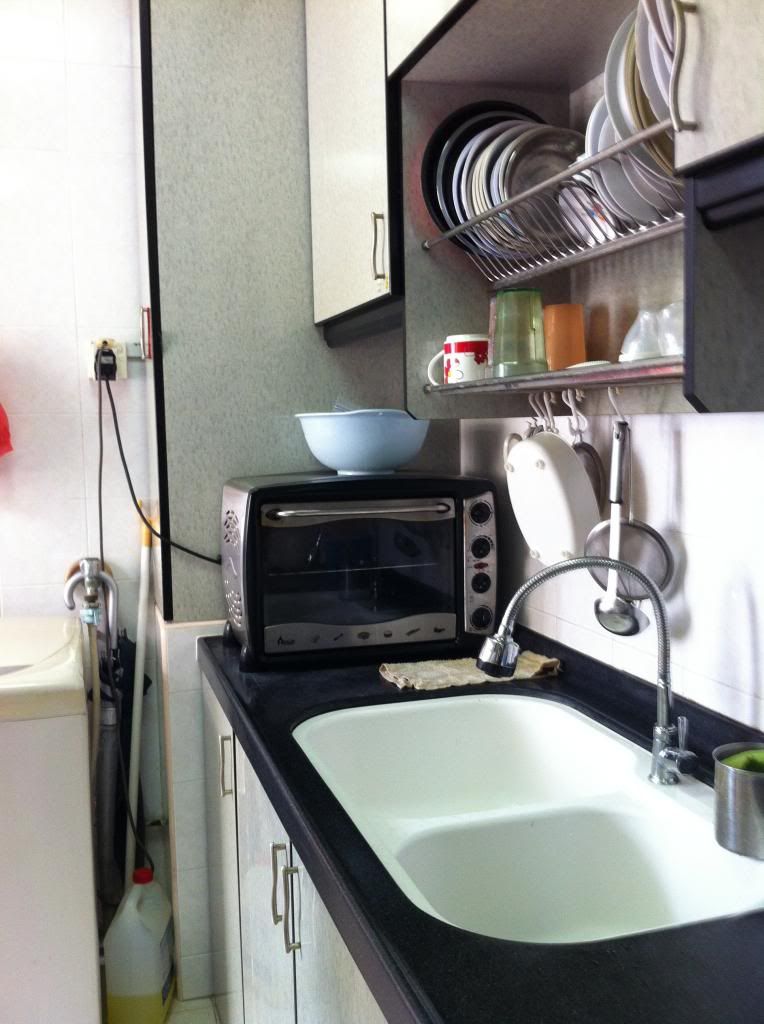 Previous owner's kitchen cabinet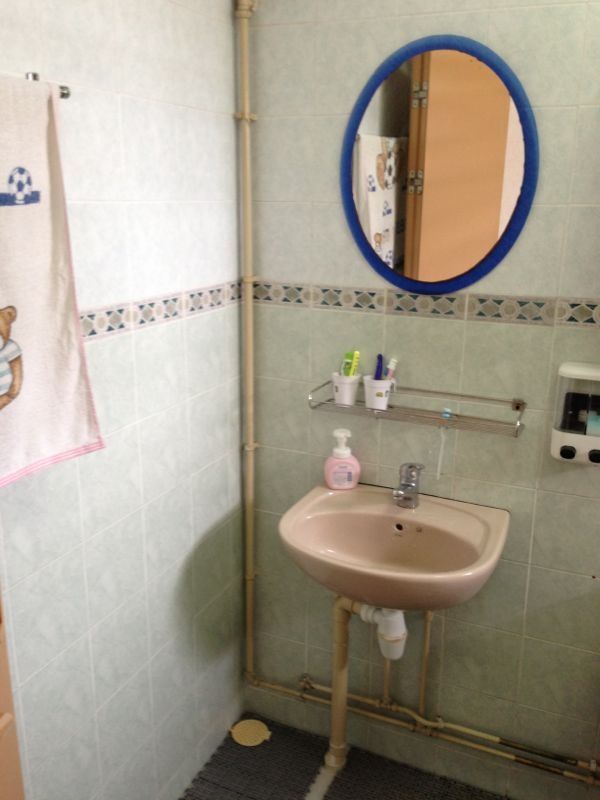 Common toilet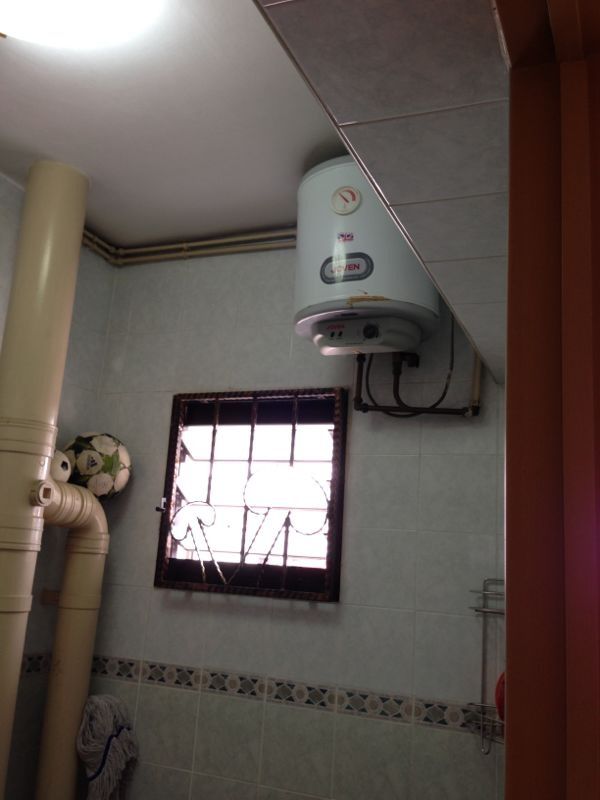 Common toilet with generator...
no nice no nice.... we have removed the generator....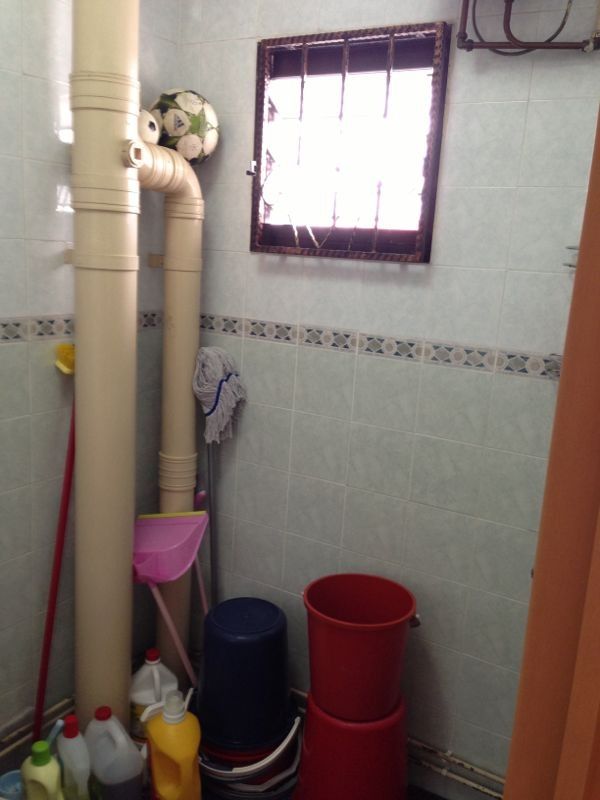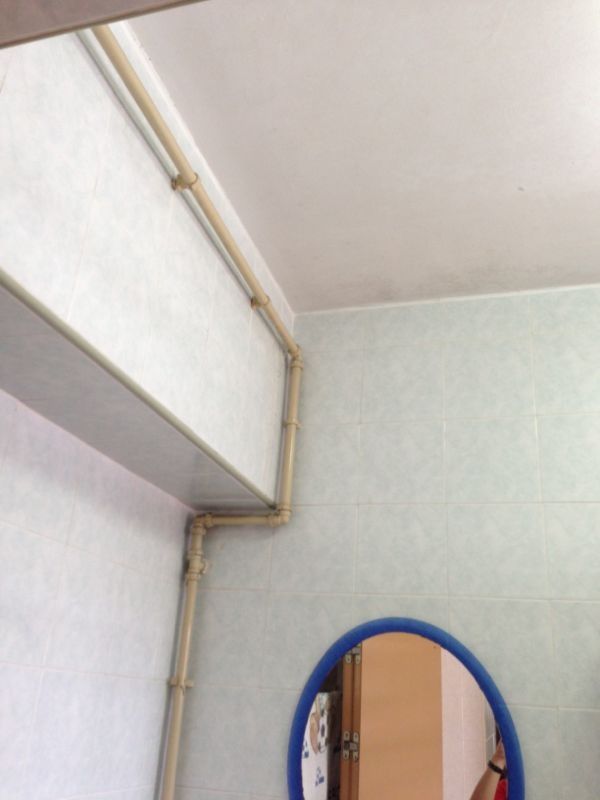 Will change all the pipings too...
Guest room with parquet flooring...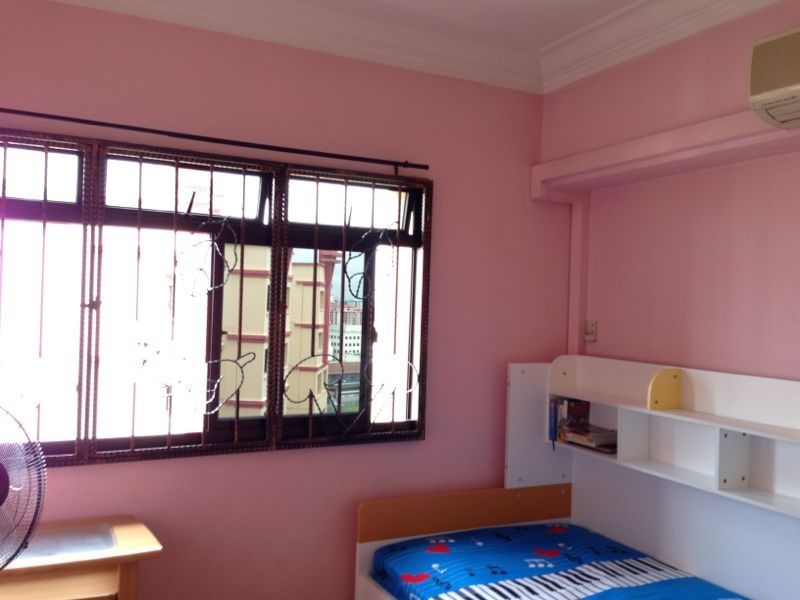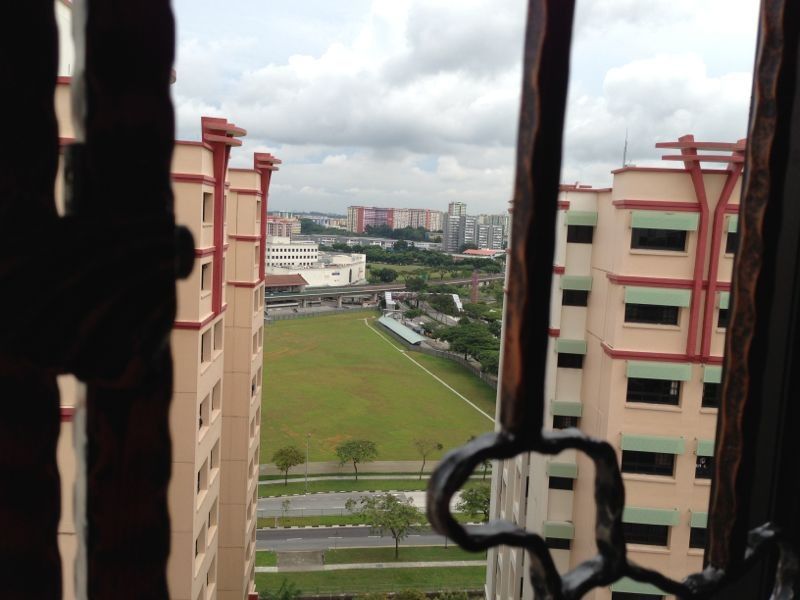 Jurong point is just opposite!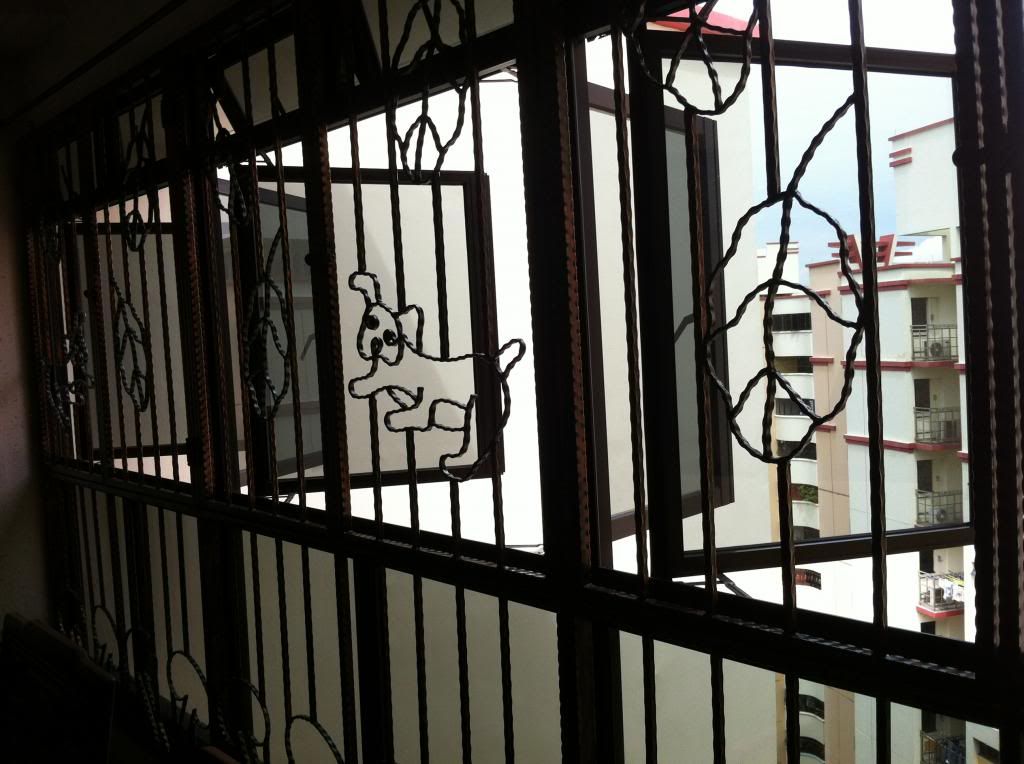 Doggy window grills...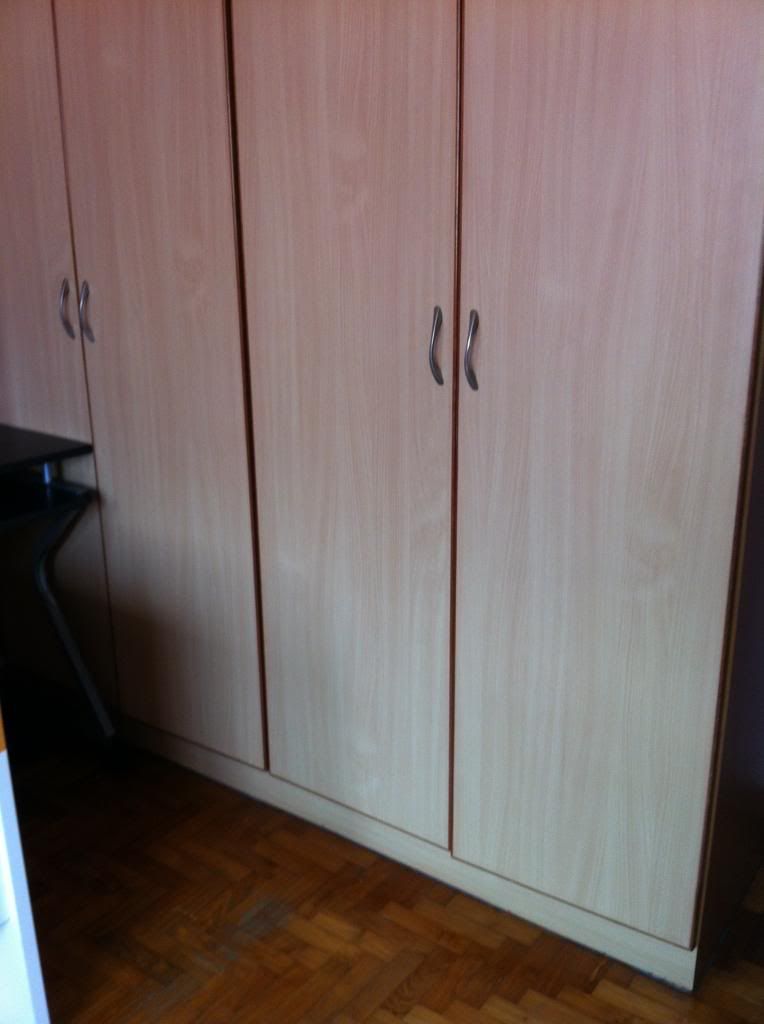 Owner's long ago retro custom made cabinet....
Of cos.... HAVE TO REMOVE LO!! lol...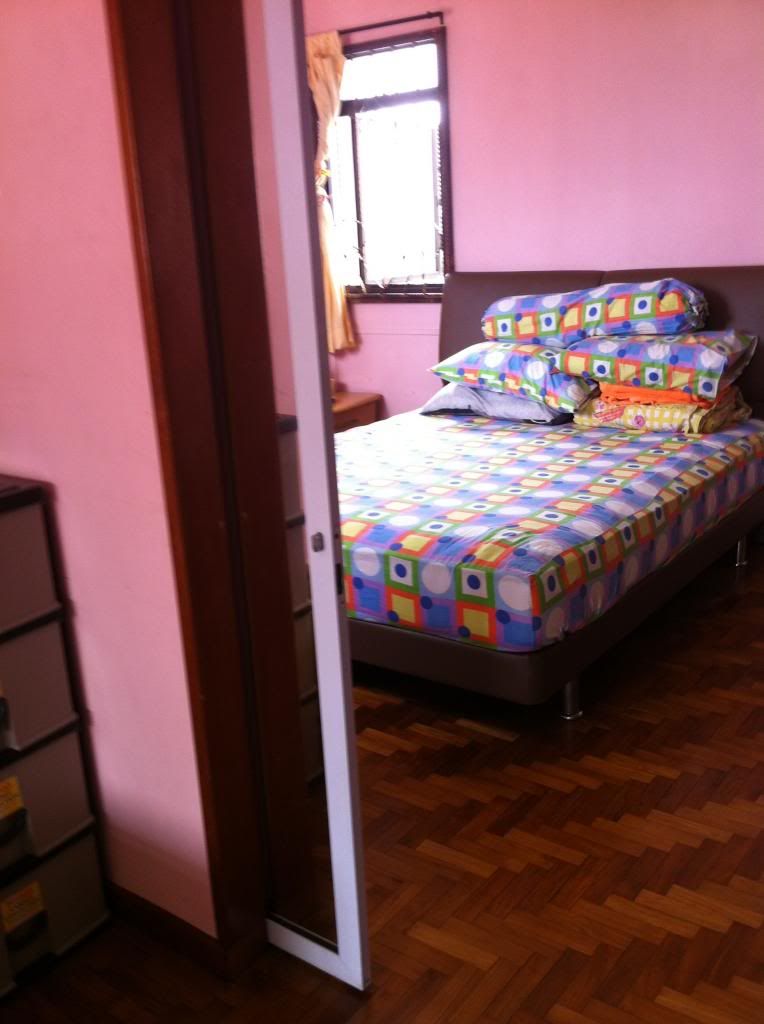 Previous owner knock down the wall... and having a sliding mirror door from master room to guestroom...
NoNo.... I don't like.... So we have sealed it up!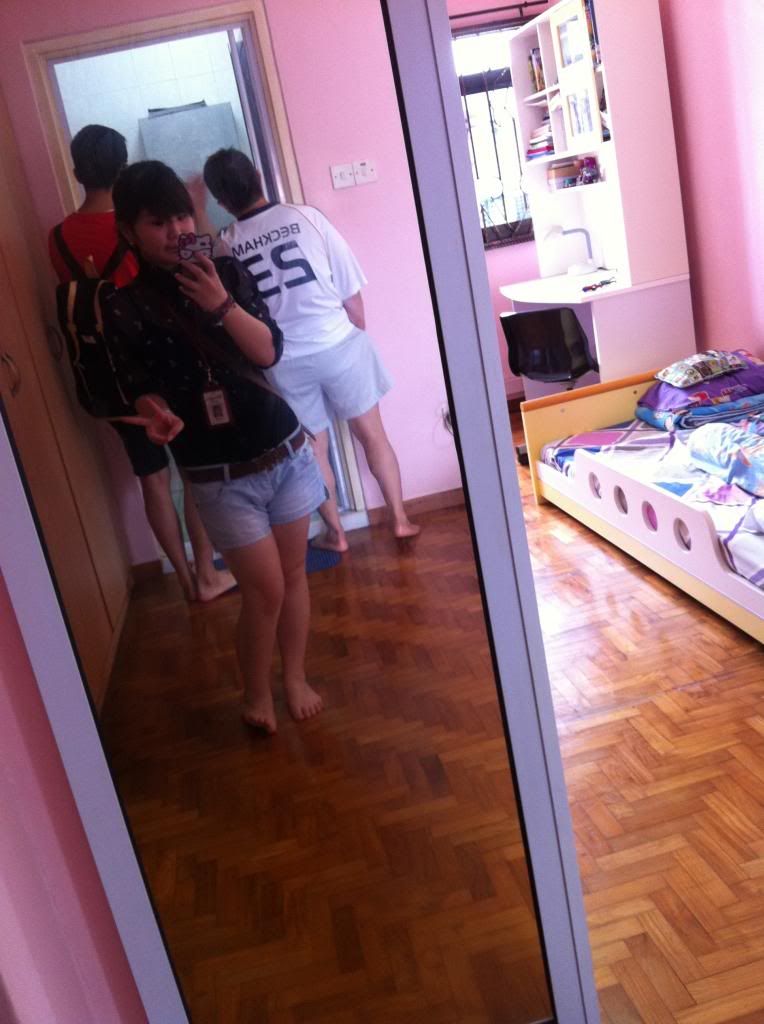 The mirror sliding door...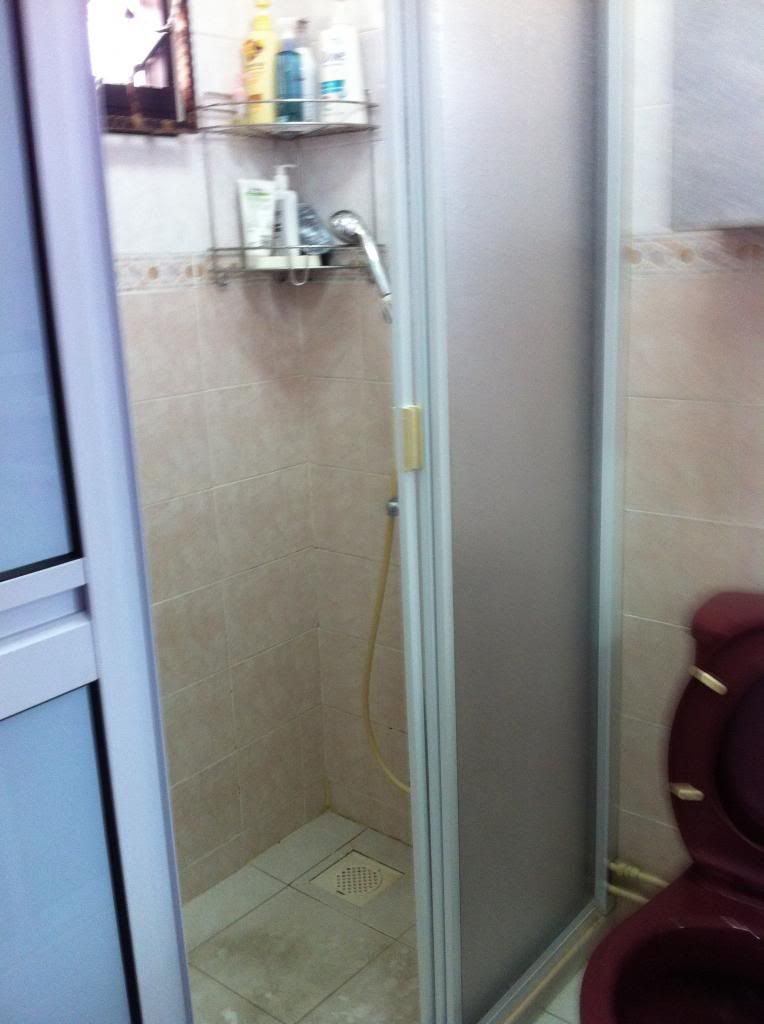 Master room toilet...
I never like this kinda separator in the toilet...
Toilet is already so small....Having that will make it more inconvenient not not shioks la...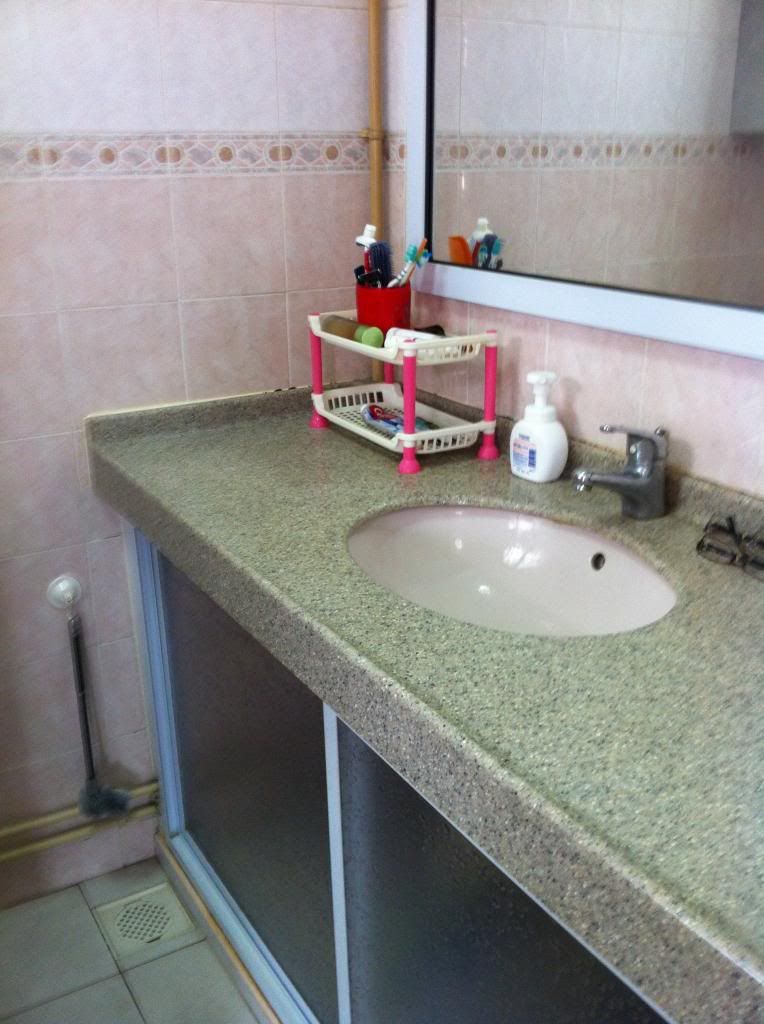 Oh no Oh no....
Don't like this kinda cabinet below sink... cos its definitely dirty la... wont be able to clean thoroughly de la...
Flooring looks dirty... nooopoooo....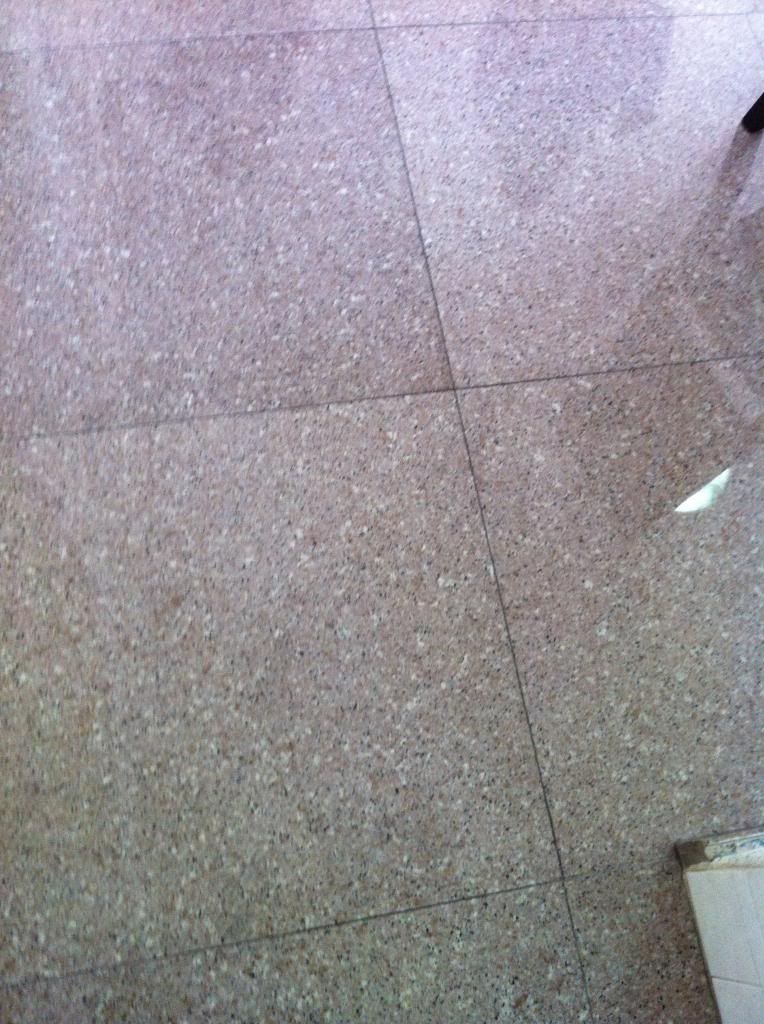 Granite flooring for living room...
Initially we didn't really like the flooring... cos it seems to be difficult to match the furniture...
Sounds silly if we were to change the tiles... cos its granite......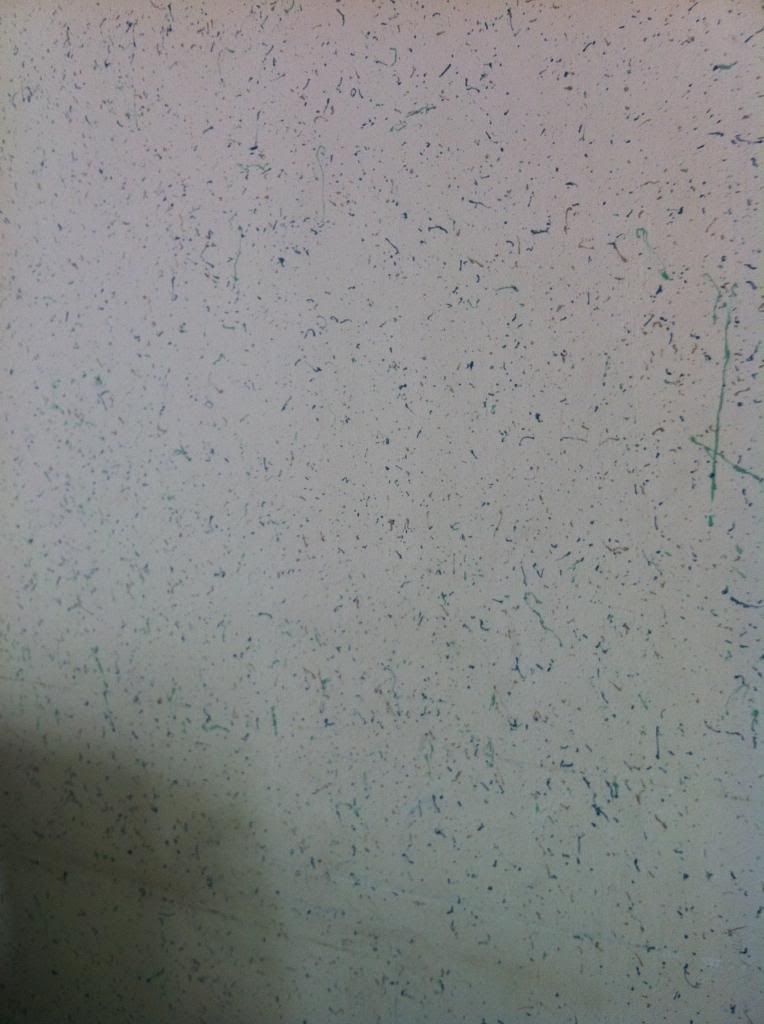 Living room's wall...
Olden times fashion...
I cant believe another contractor was saying this was nice.... eukkkk.....
So, the previous owners have finally shifted out....
And so I can start my renovations soon!!!
So there's some procedure before stepping into your NEW HOUSE!
1. Rolling of pineapple
2. 5 oranges and Fa Gao 发糕! Huat HUat HUAT ar!!!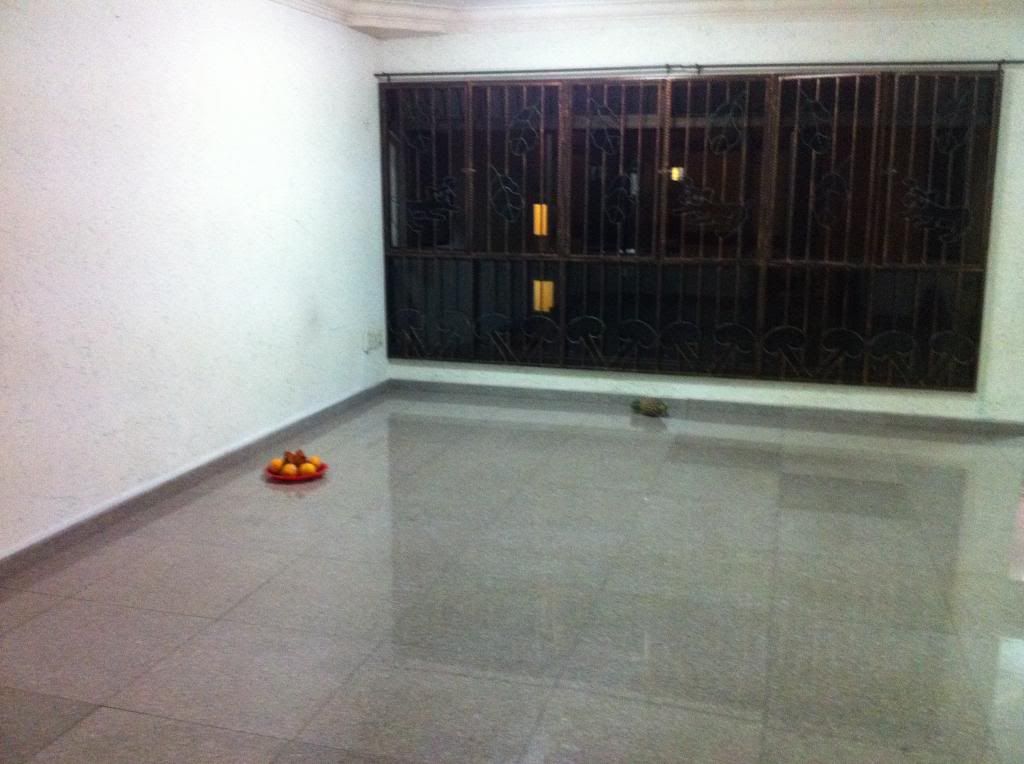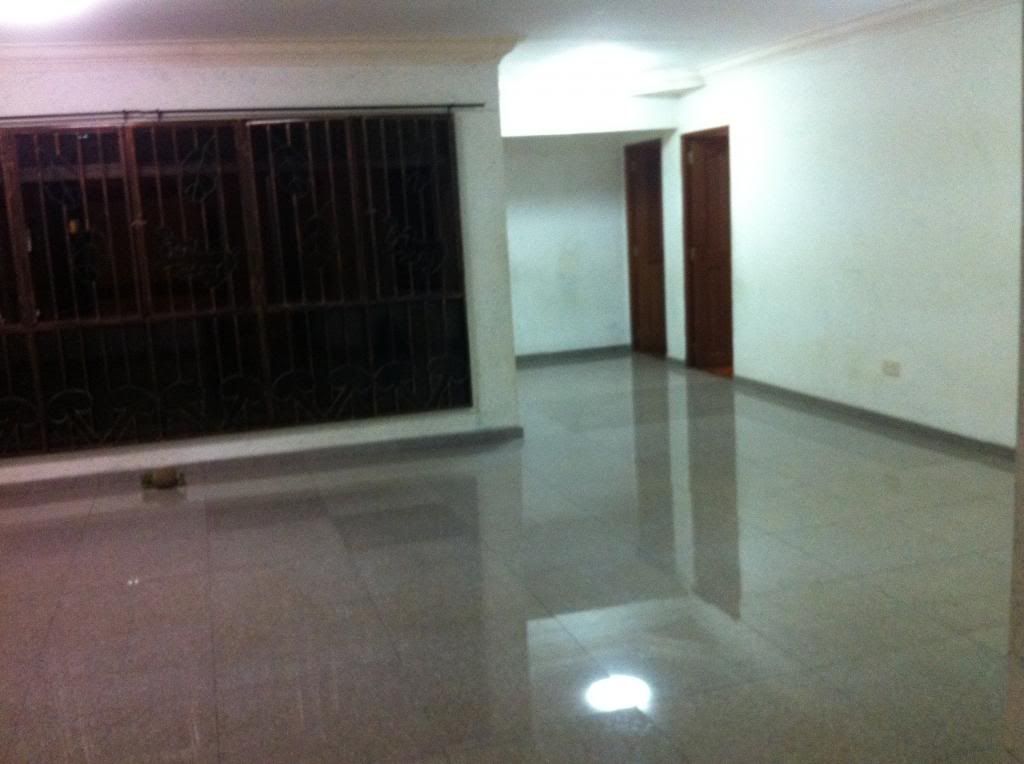 Looks pretty big right....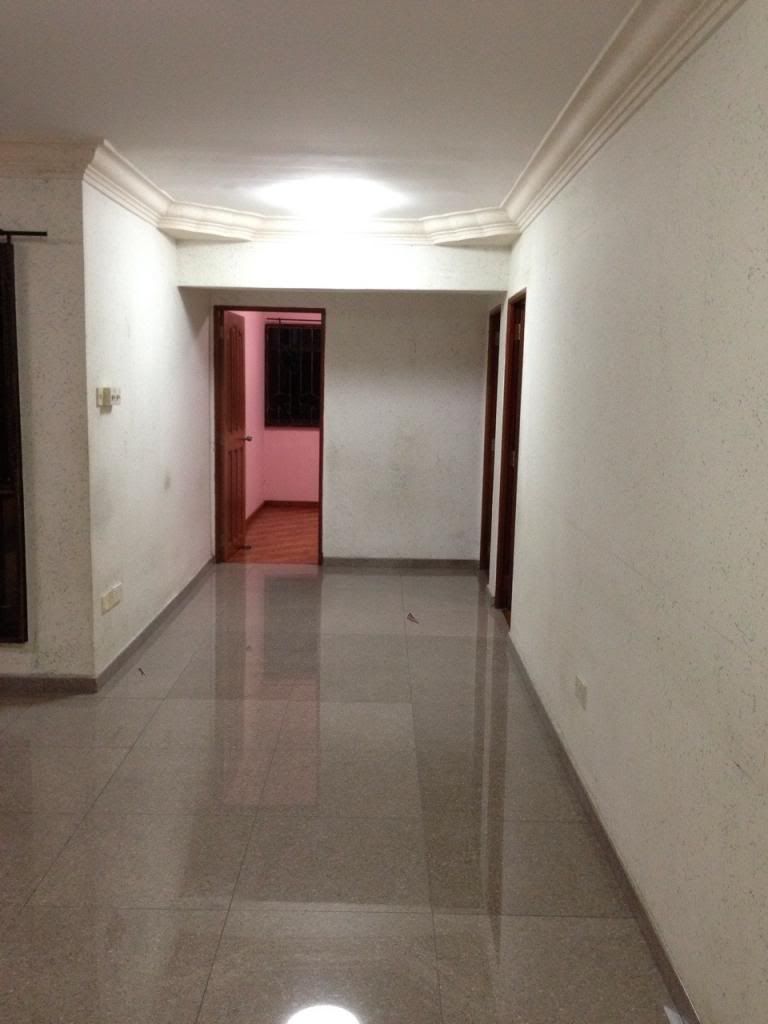 Dining area...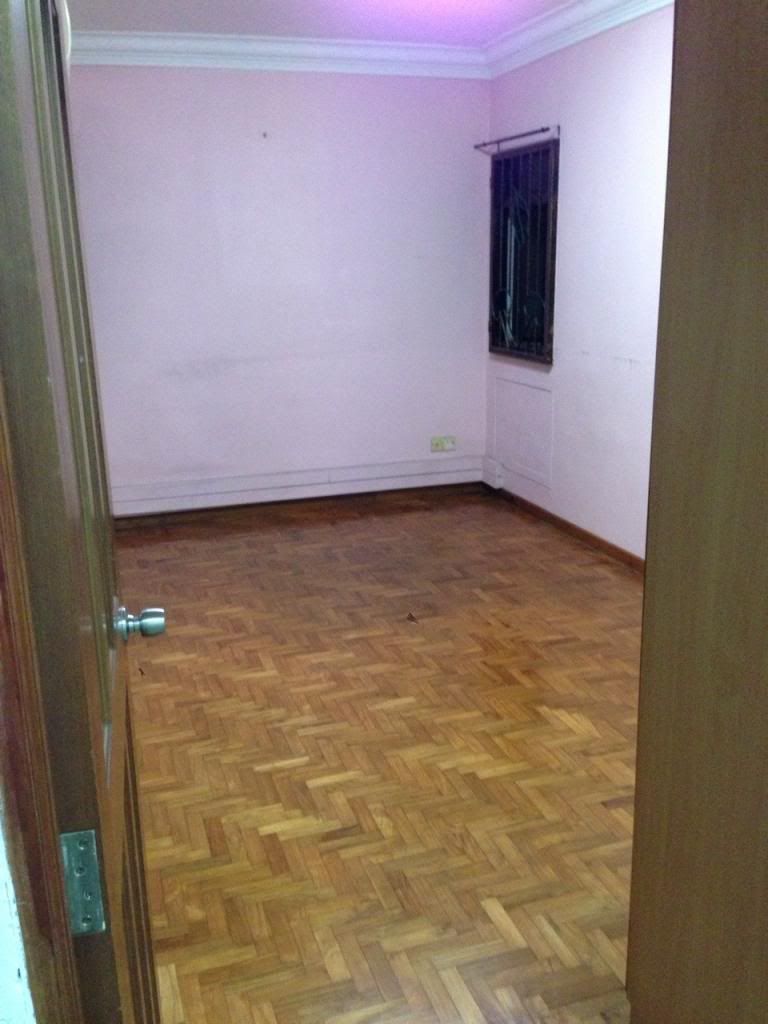 Super small Master room...
Super small master room cabinet...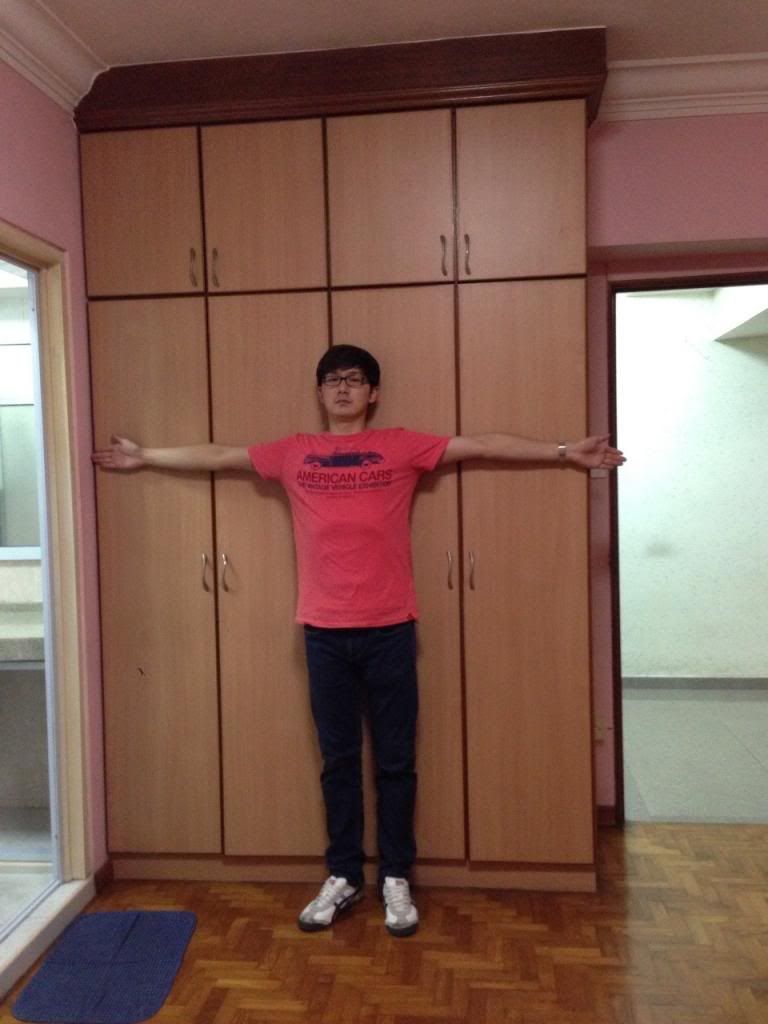 Guestroom
Kitchen...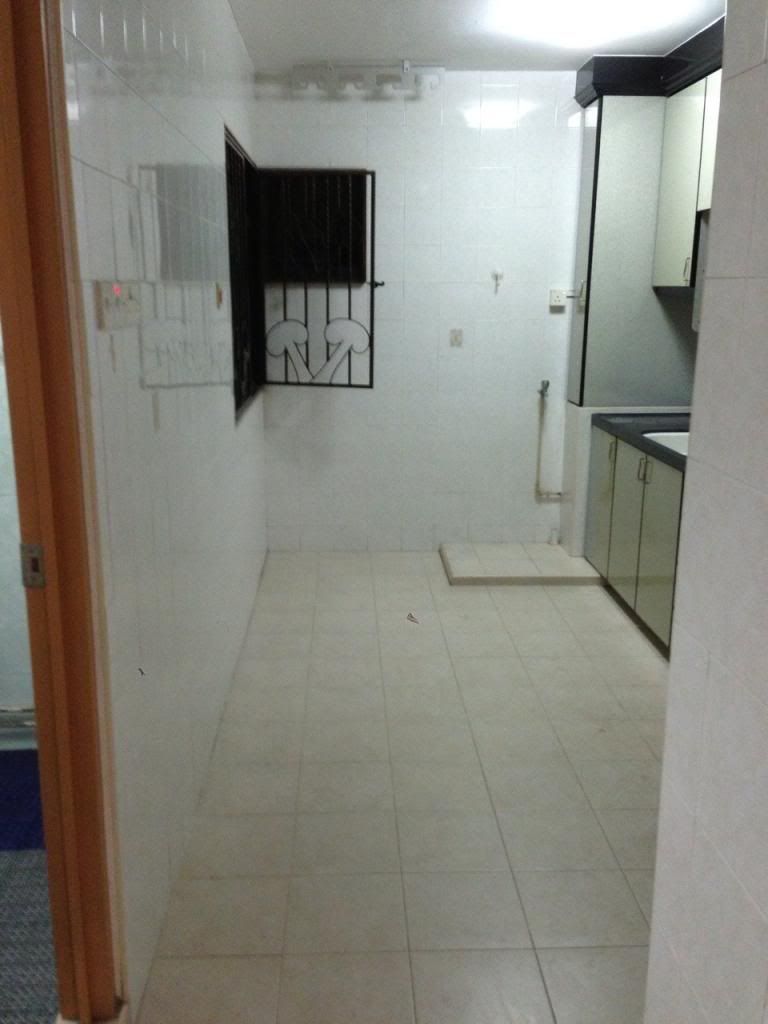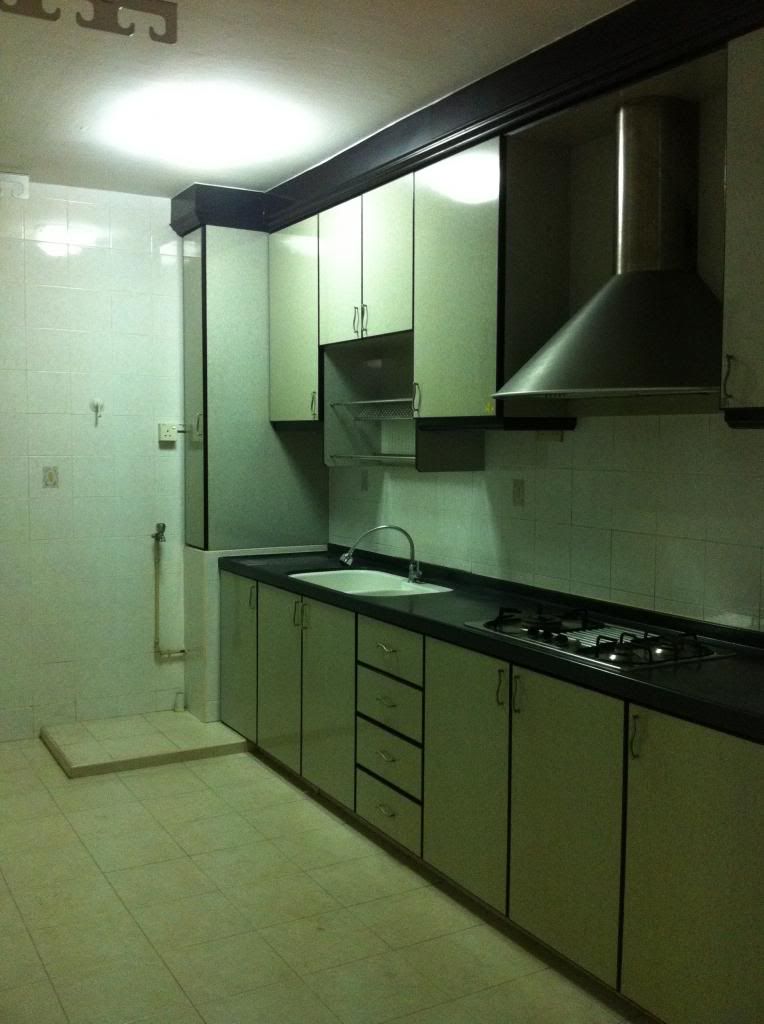 The kitchen which has been cleared....
As I was flying around a few places.... poor hubby have been making some drafts and running some errands for the house.
He had even drew a rough sketch of our floor plan under this website,
http://www.floorplanner.com/
It's free, and you can design and input the things that you wanna place it for your house.
Pretty cool, 2D and 3D...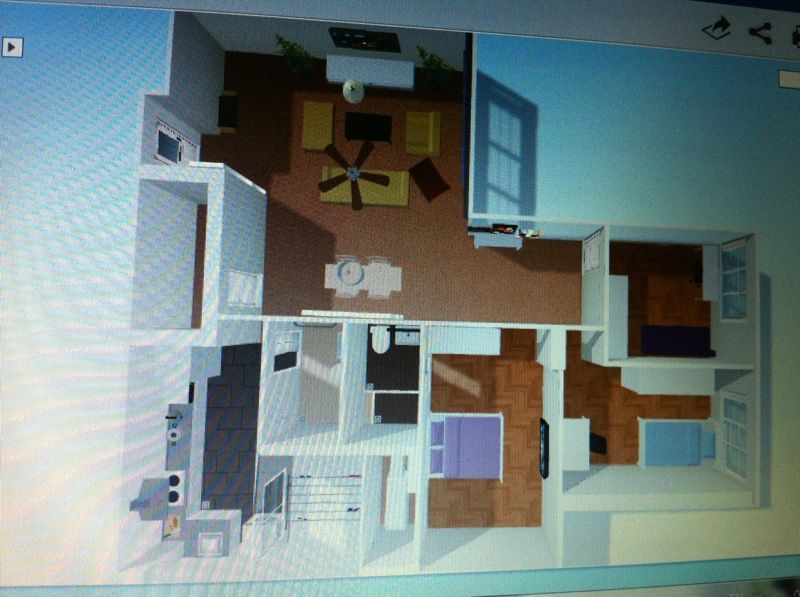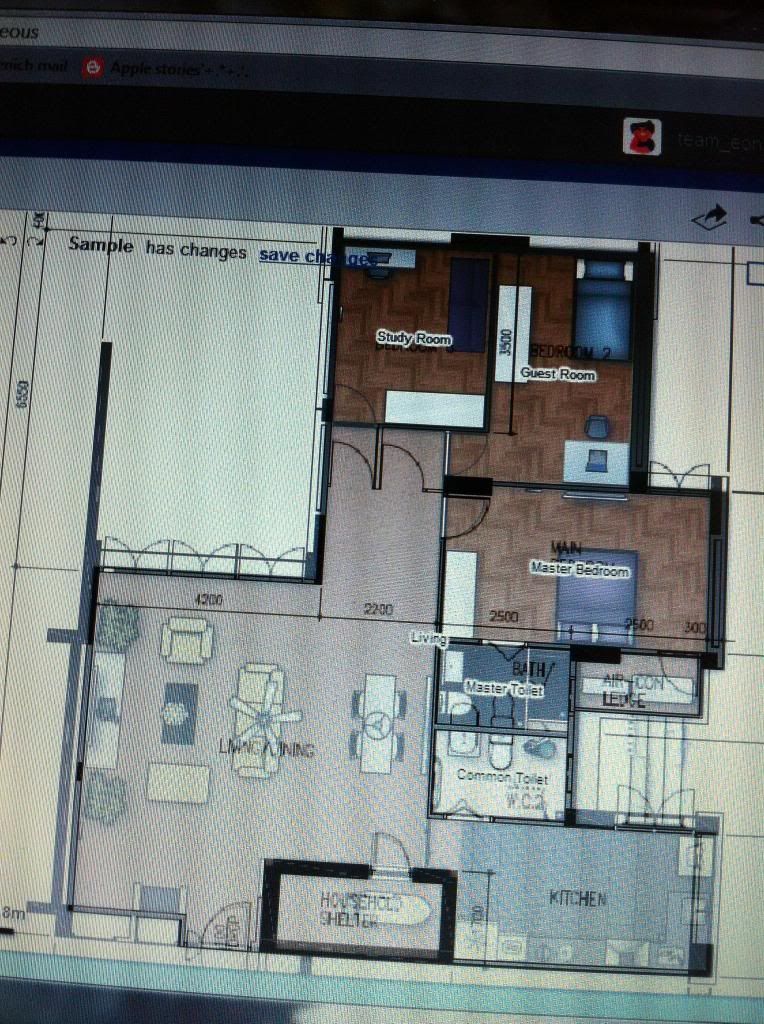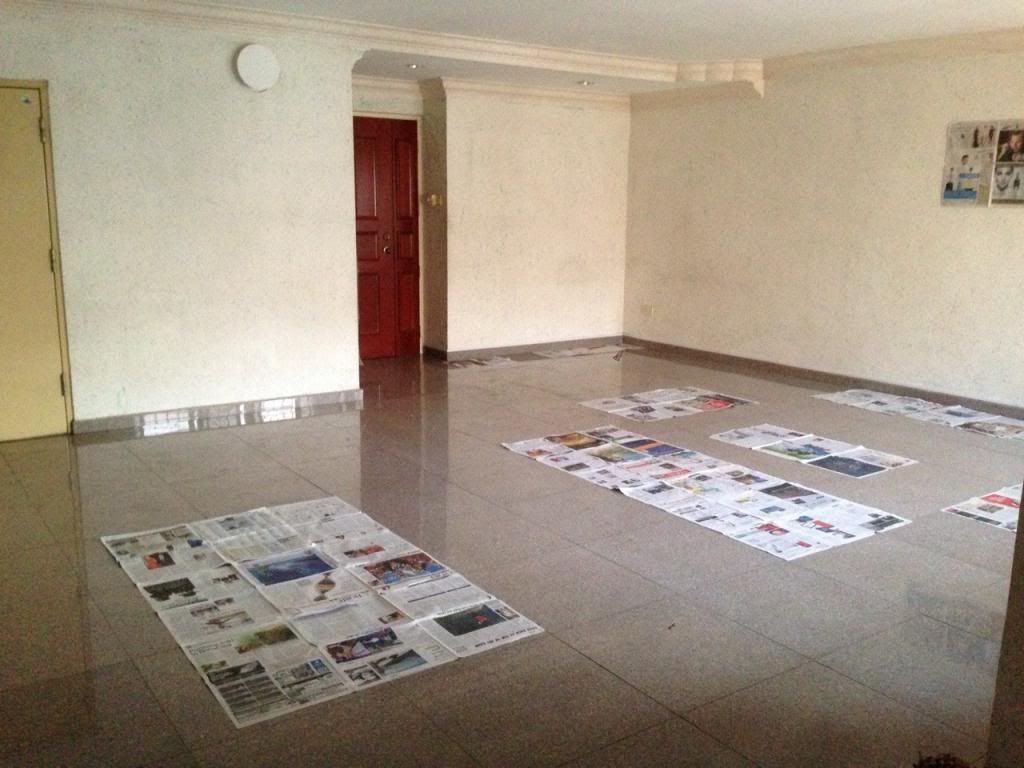 He even went the house a few times to measure and have a layout of where to place our stuffs...
Nice hubby I have gotten...
So, our concept for the house....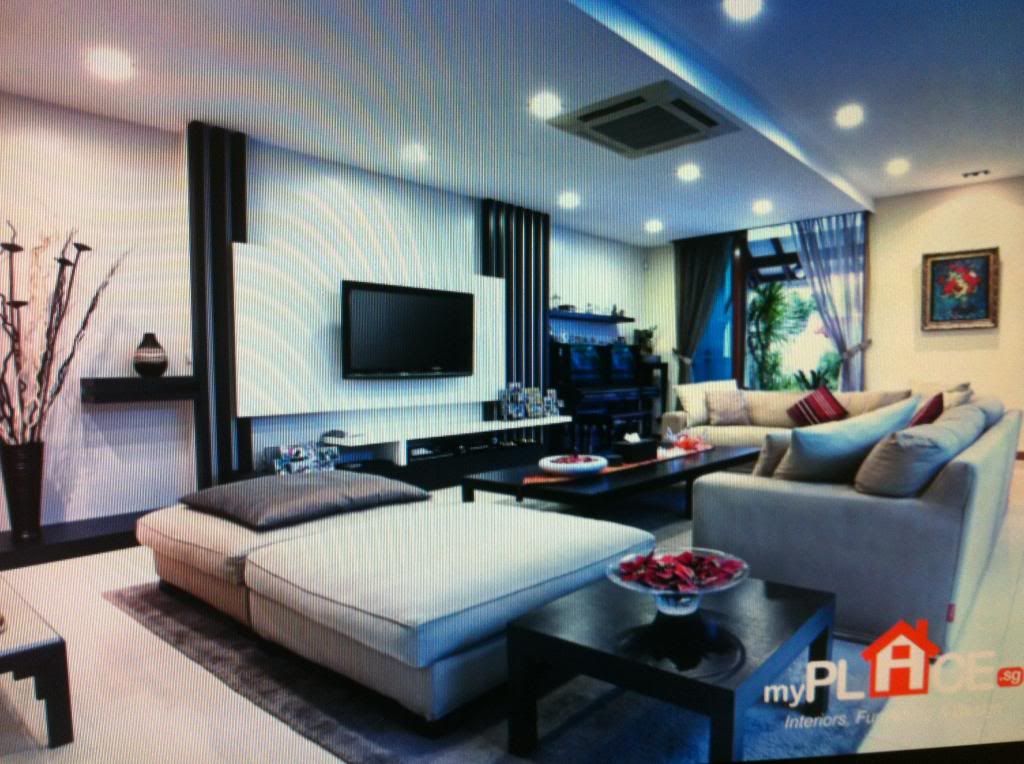 Living room
- Featured wall to cover the wires of TV as we wanna wall mount it...
- Air conditioner... but will place it at the dining table instead
- Carpet under the sofa/ coffee table
Kitchen
As my kitchen layout is more of a long rectangular shape, so probably the arrangement will be as shown.
As there's a saying in Chinese, 水火不容, fire and water better not be placed together.
So, I will separate the sink and the stove as shown in the pic.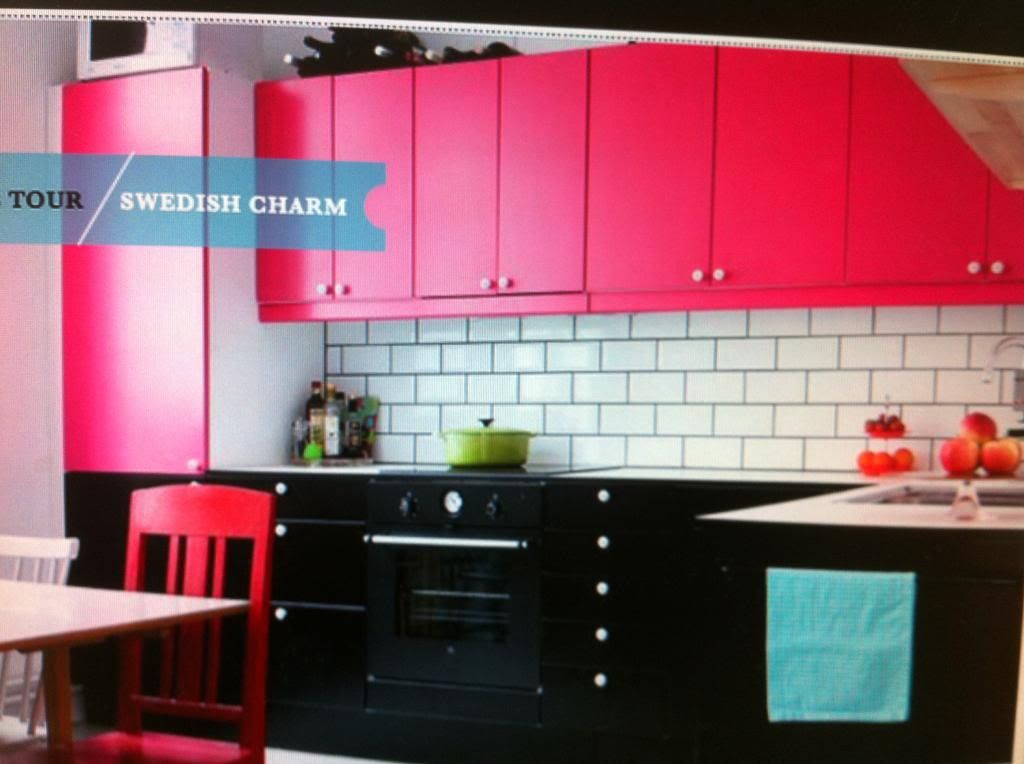 I actually tot of having some bright colour for my kitchen cabinet...
Cos the whole house is off lighter colours...
Anyway, my hubby doesn't allow.. so yupp... NO!!!! :(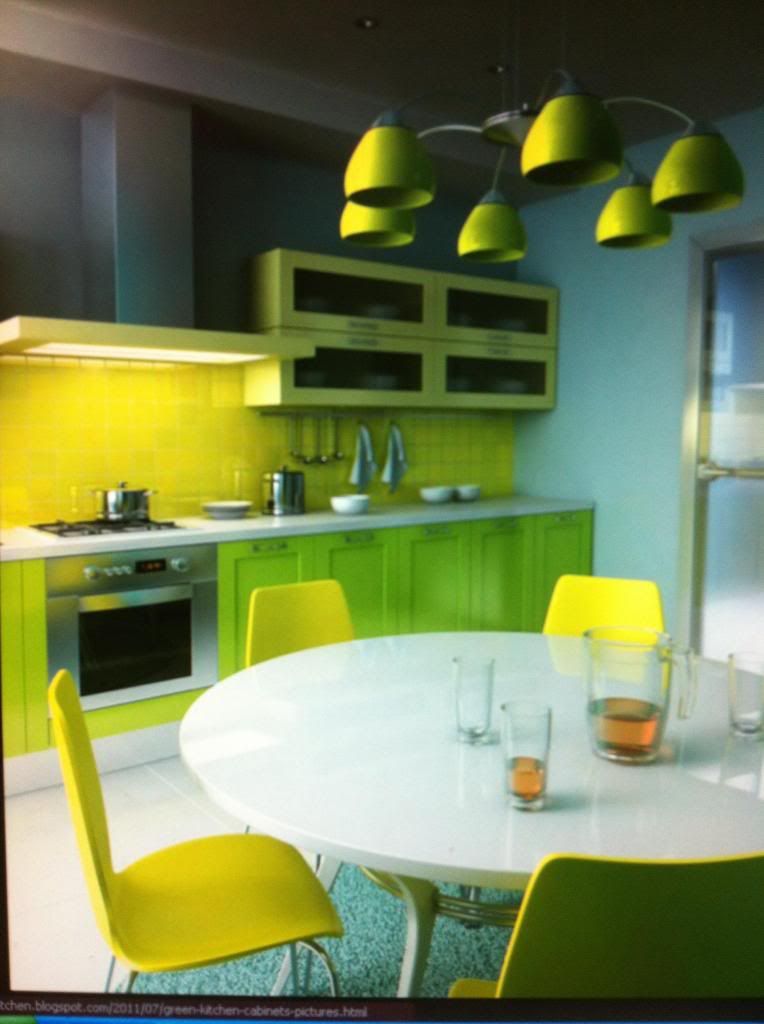 He said yucks...
So we went Ikea a few times to have some concept in mind...
And he said... WHITE is GOOD... so what can I say....
You better clean after I cook ya!
For one of the guestrooms, i thought of turning it into a PLAYROOM...
To have fun gaming time...
But previously I visited a friend's house, and she mentioned that actually having a big TV in the living room...
with bigger space, more airy, big TV.... you wouldn't need to go to the guestroom...
So... yuppie... dropped the idea...
And changed to have a study room instead..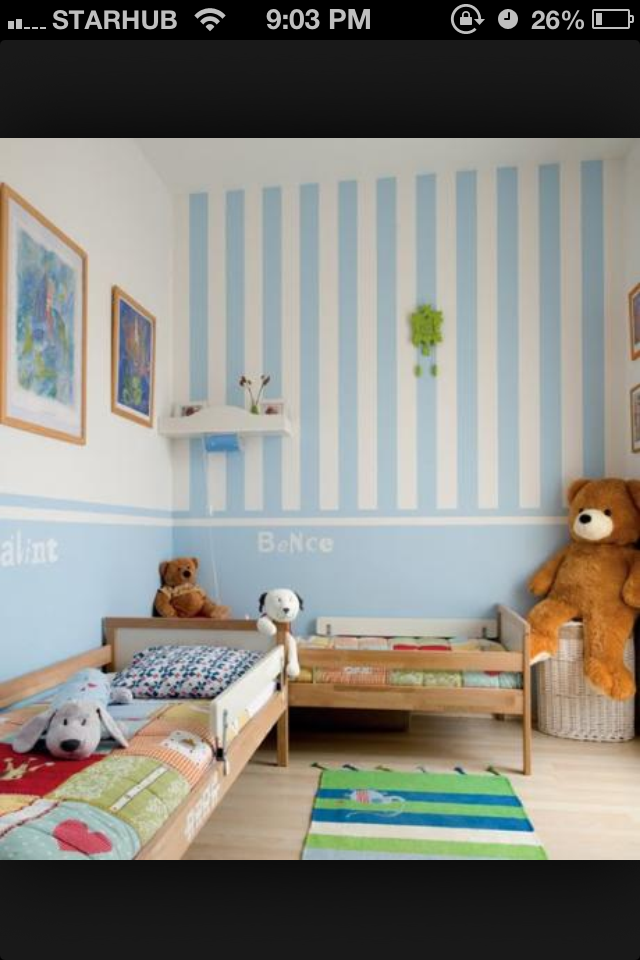 Another guestroom....
I saw this picture.. and find it pretty cute, sweet calm.... baby like....
So yup... that's it.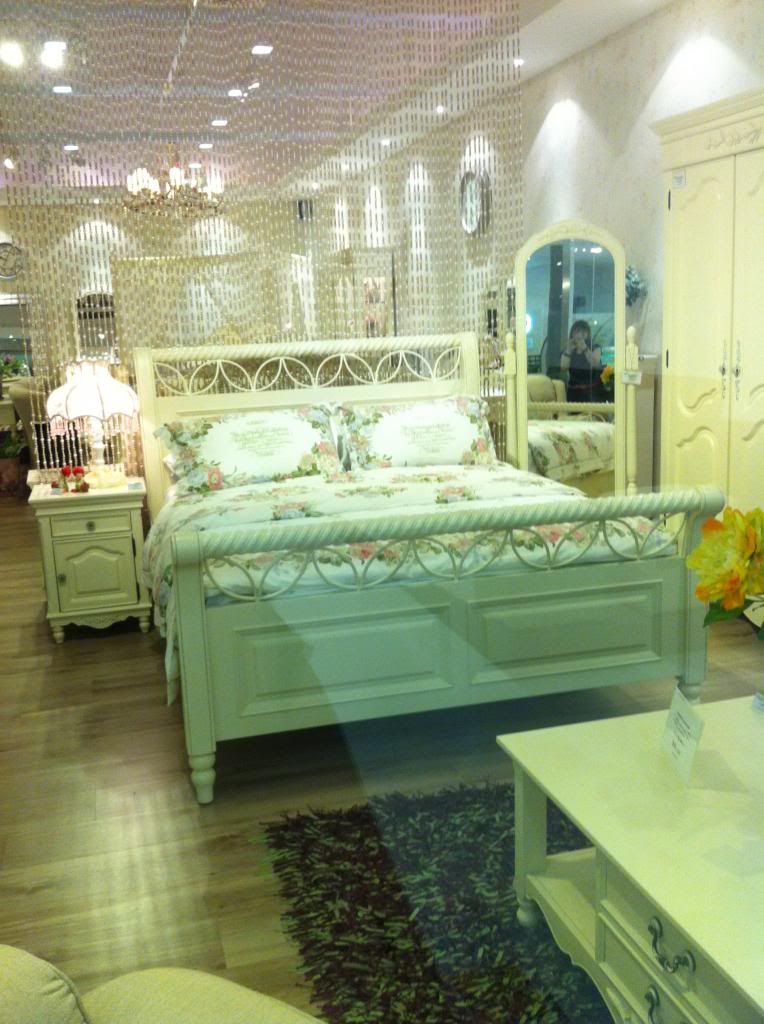 Tot of having cottage feel for my rooms...
But its pretty difficult to match a wardrobe with this kinda bed.
Cos my ceiling is pretty low... i couldn't use their pre-made wardrobe...
sad :(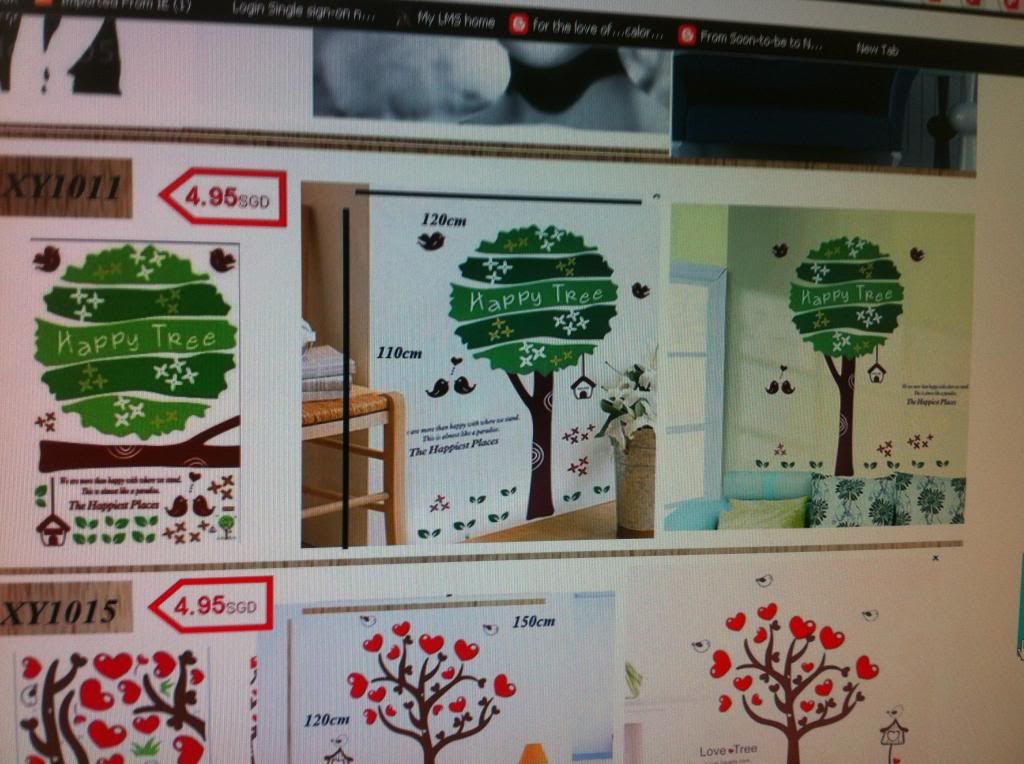 Thought of getting some of these stickers to bright up the house a little..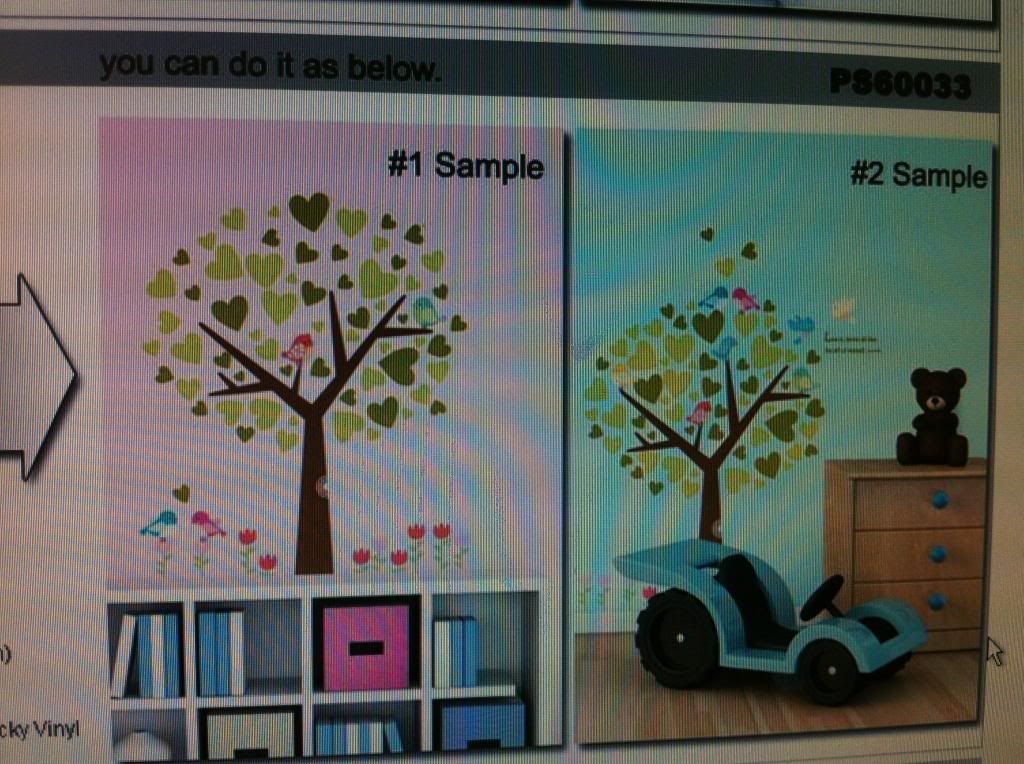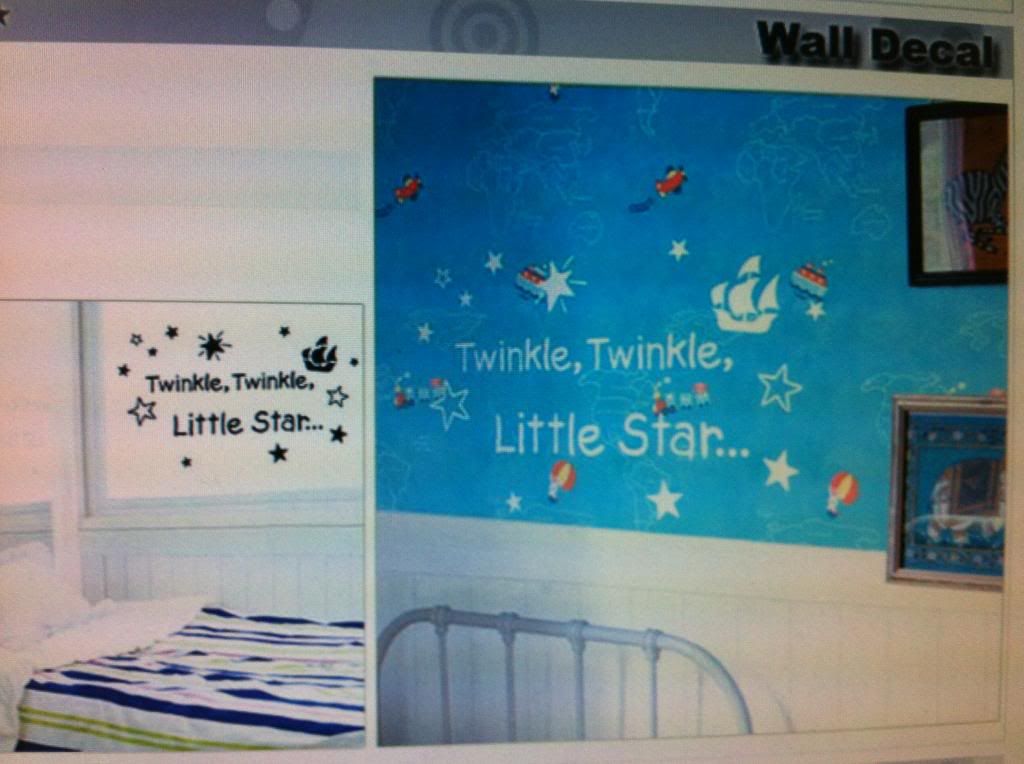 Since the study room is a little dull... i thought of buying this cute mattress which cost about $280?
However, i saw some reviews... and am afraid that spending so much i might get a not so look alike cartoon character mattress... so dropped the idea... and got a sofa bed from courts instead.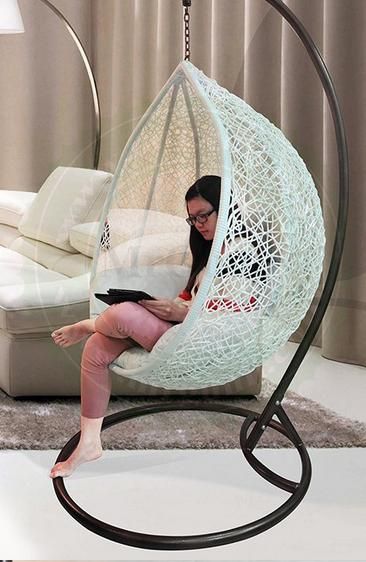 I always wanted this kinda swing chair in the living room...
Saw and almost bought it in JB.... but i didnt becos.... there's no more space for me to place this...
so sad...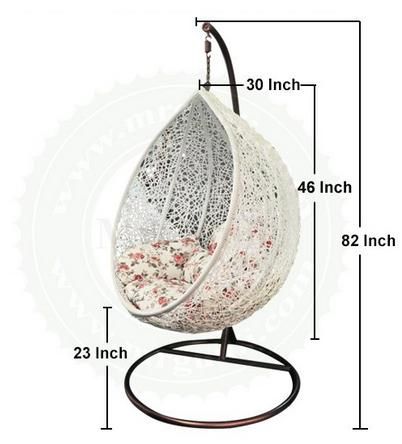 If you are interested, you can buy this online which is at a pretty reasonable price... of 289 plus free delivery...
http://list.qoo10.sg/item/MEGAN-SWING-CHAIR-ONLY-AT-499-UP/411658143?sid=660
Some cute lightings for my blue cute room...
Masterroom Toilet.... like those resort feel...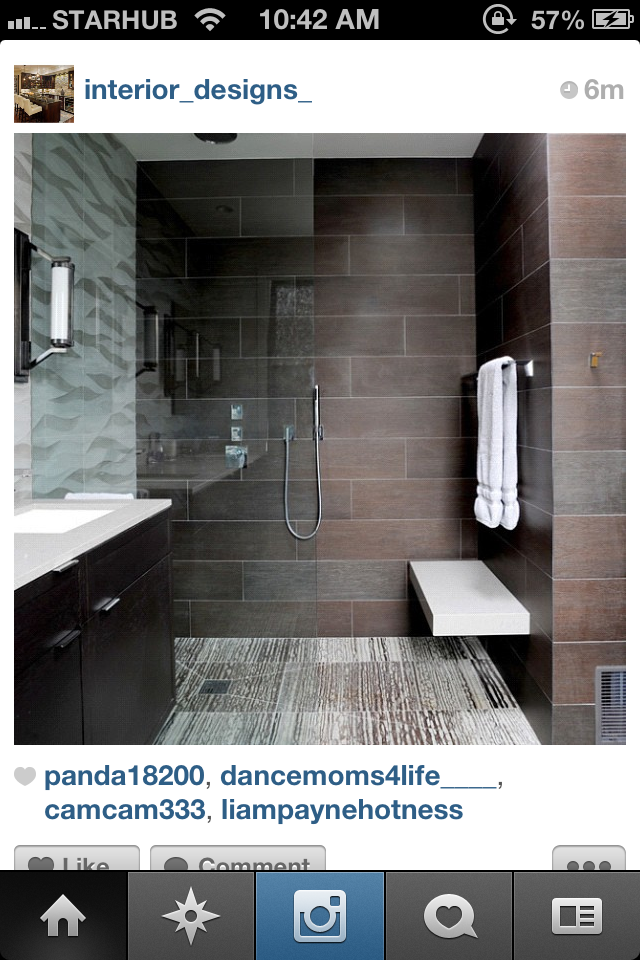 Common room toilet... modern look
So, we started our renovations, and its pretty important to check out your renovations at times...
cos you might not know if your contractor have chose the correct colour? correct tap for which rooms? might forgotten some of the details that you mentioned? And I'm lucky that I did, cos I spotted a few mistakes and things that my contractor had forgotten...
Common room toilet...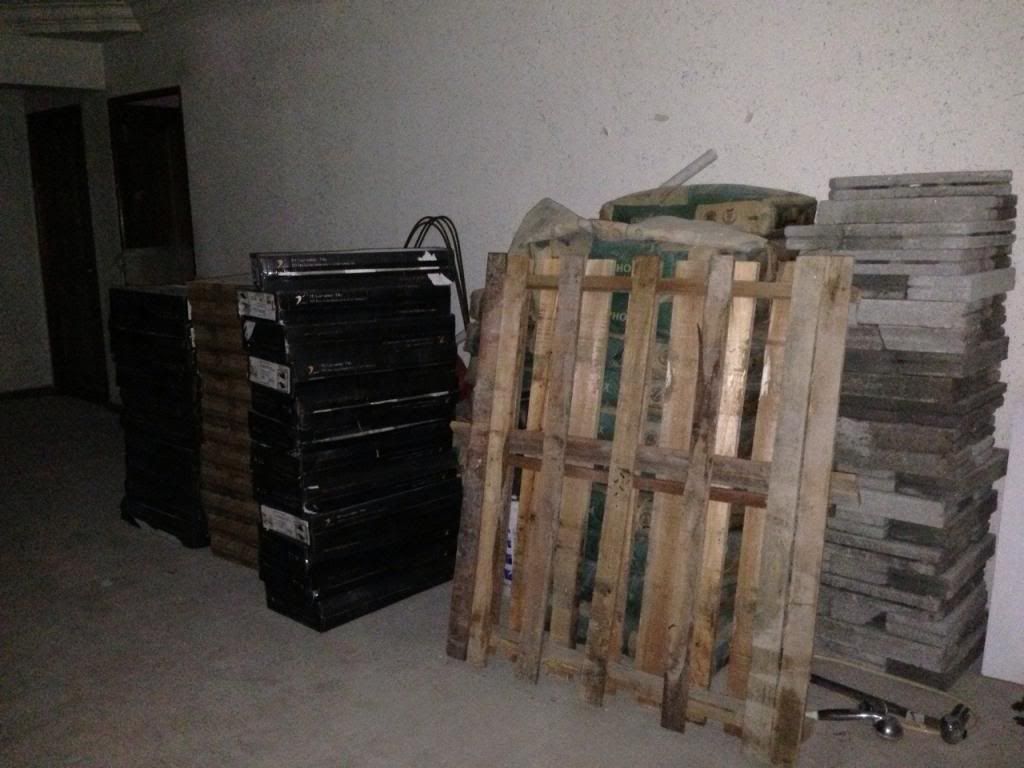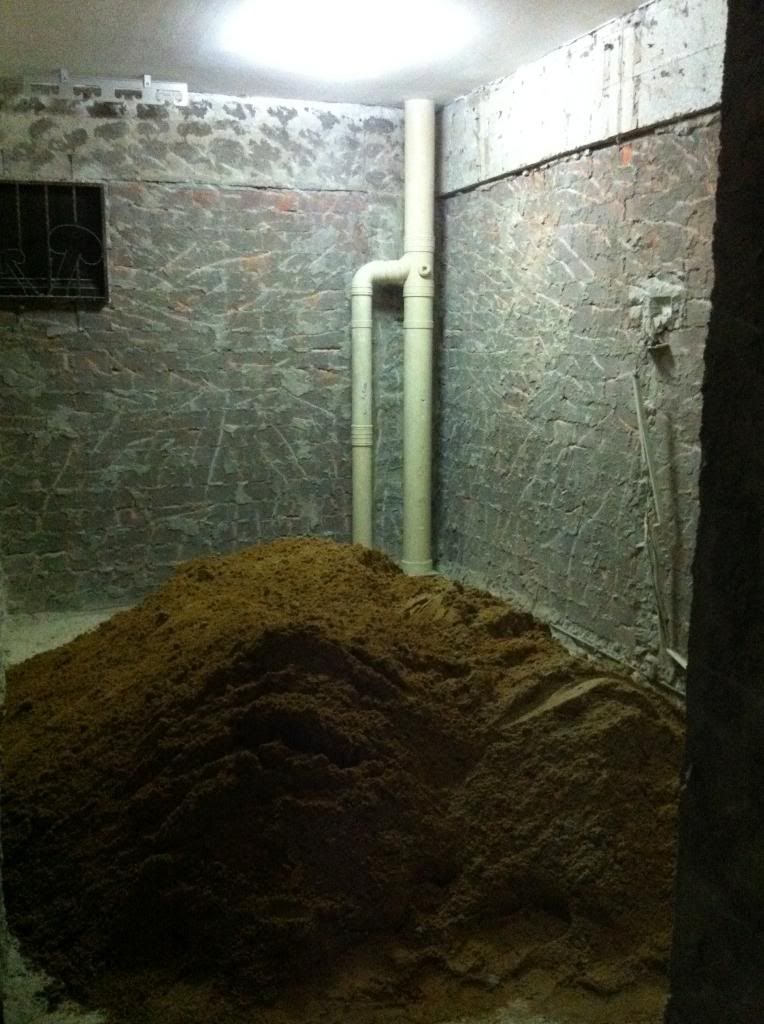 I was kinda SHOCKed when I saw this....
Base for my fridge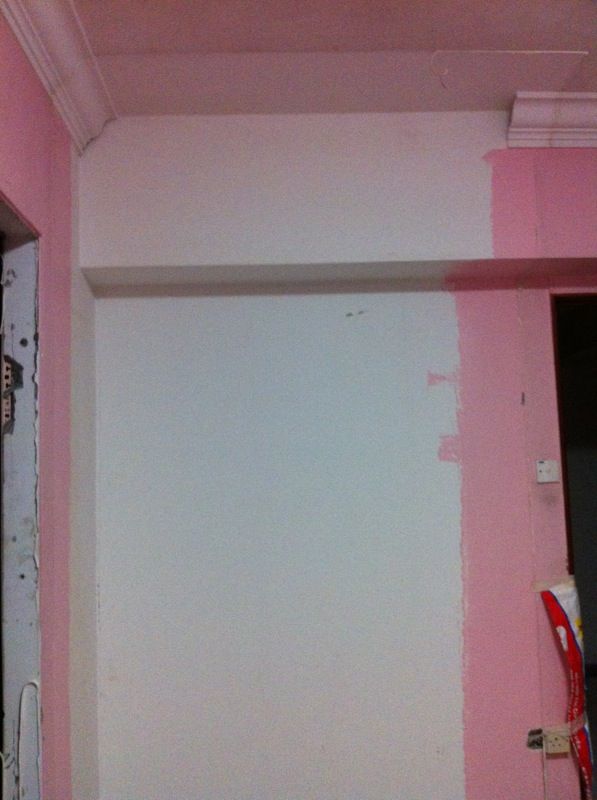 After removing the wardrobe, we realized ARGHHH the corney was only done halfway from the previous owner..... even the painting behind the wardrobe was oso done halfway.... my god... sub standard lei... like that...
door removed!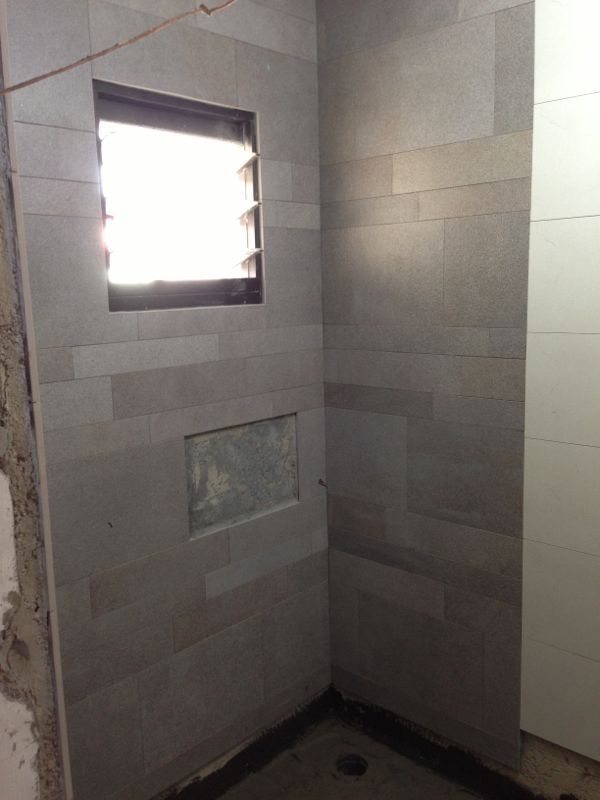 My toilet tiles....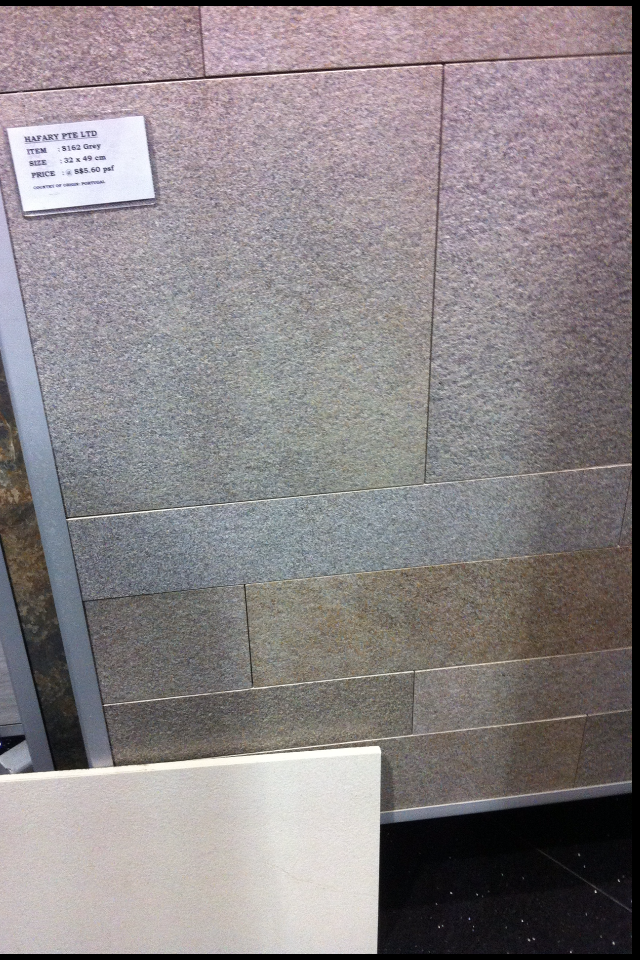 What I chose for the tiles of my master room toilet....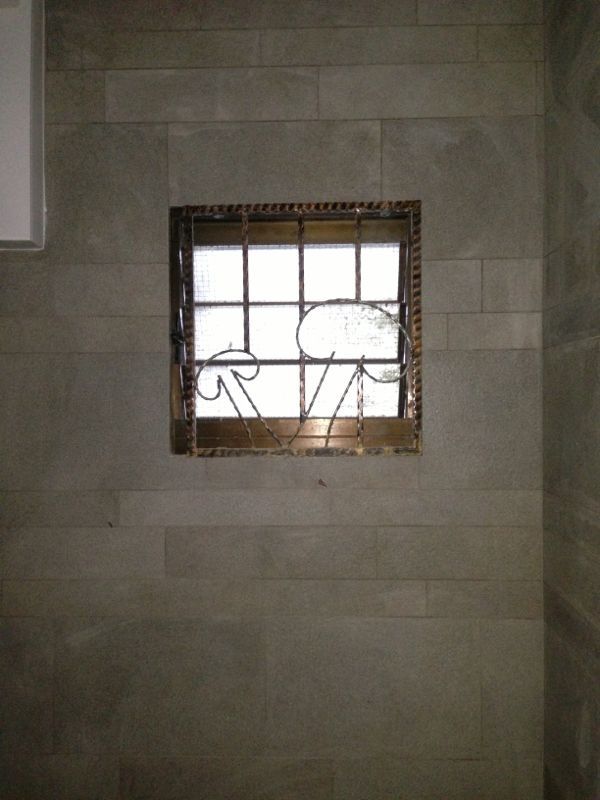 What I have gotten...
Totally different feel... Haiz....
Becos they said its non homogenous tiles... so it depends of the lot that they came.
A little disappointed, but hubby and friends said it looks good.
So, bo bian but to accept it...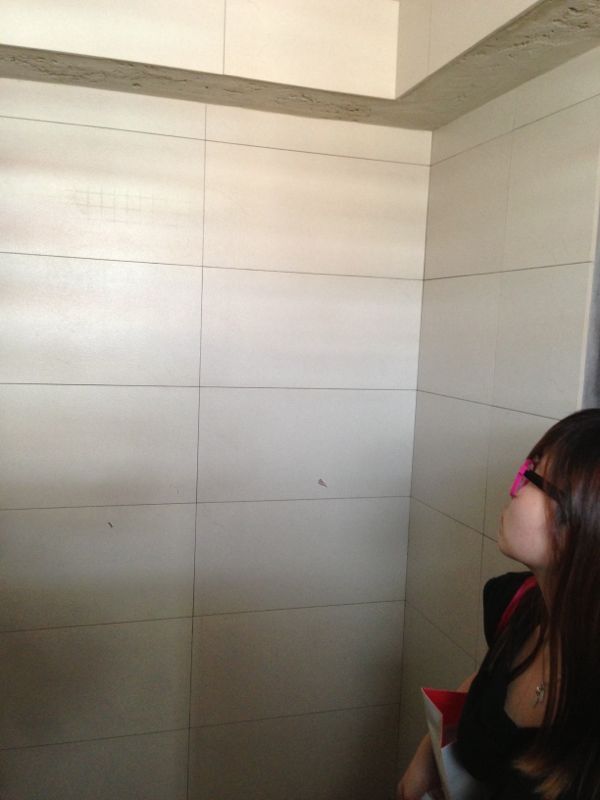 Master room toilet tiles... doesn't really look like what I expected either.. :(
Didn't want a base for the washing machine...
But they added this.... lucky I was there to check...
Cos my window was rather low... so it having the base there... I wont be able to get a washing machine from top load liao,.....
My kitchen tiles... Pretty like it...
Am glad that I decided to knock off the tiles and walls....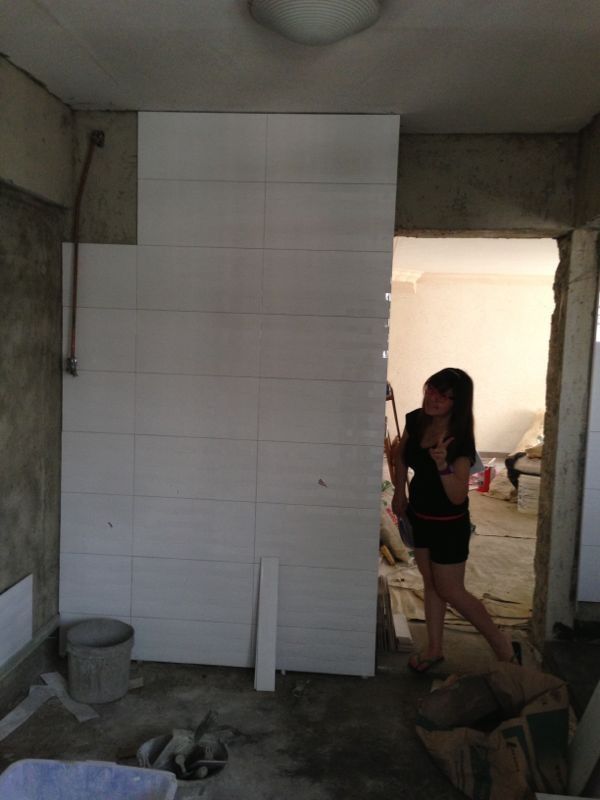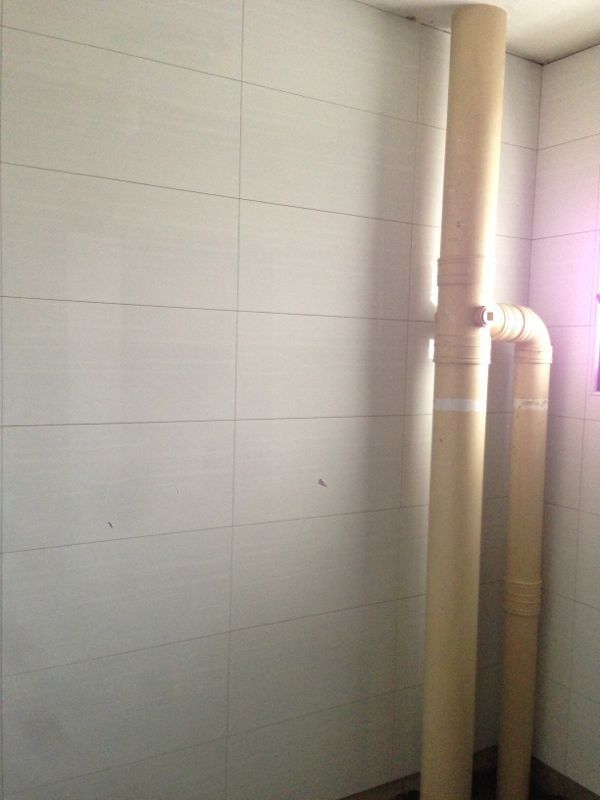 Common room toilet.... looks pretty ok..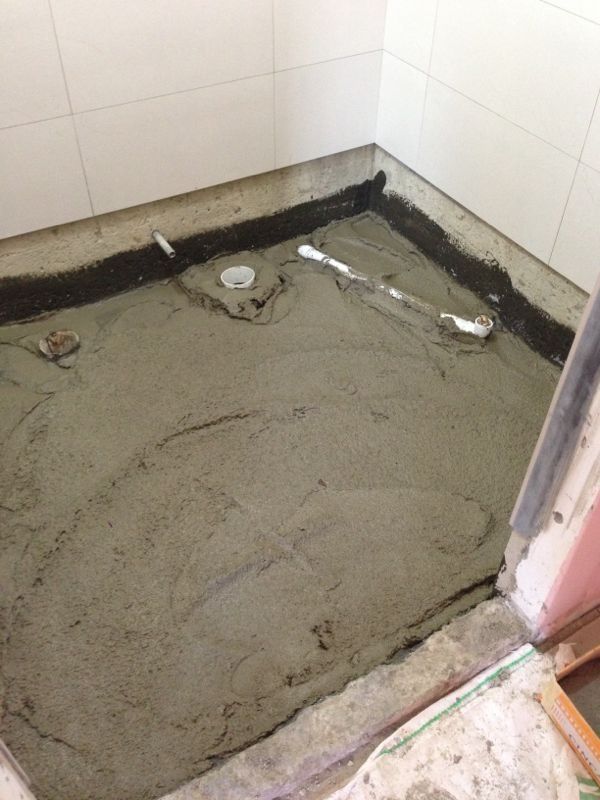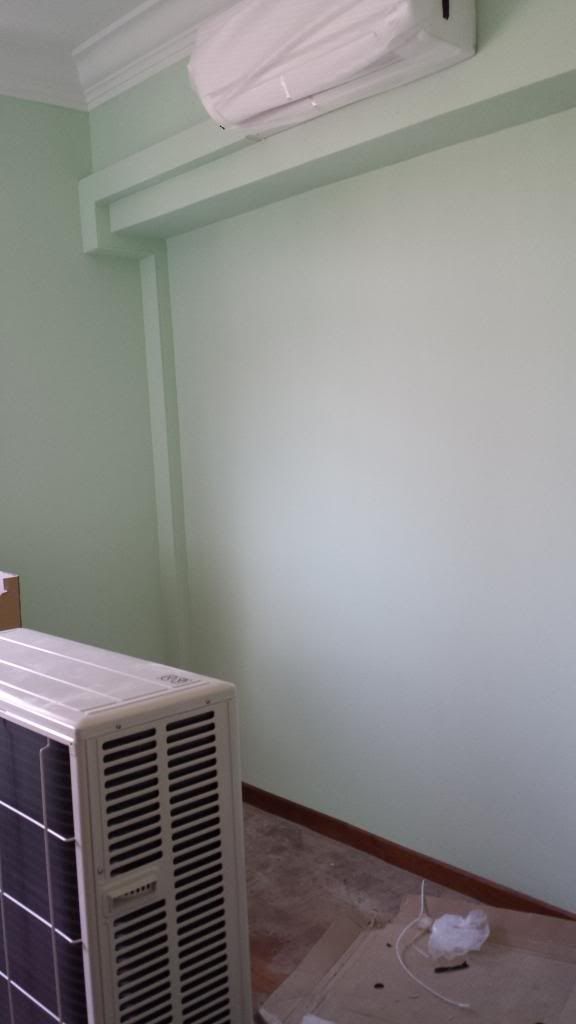 Green study room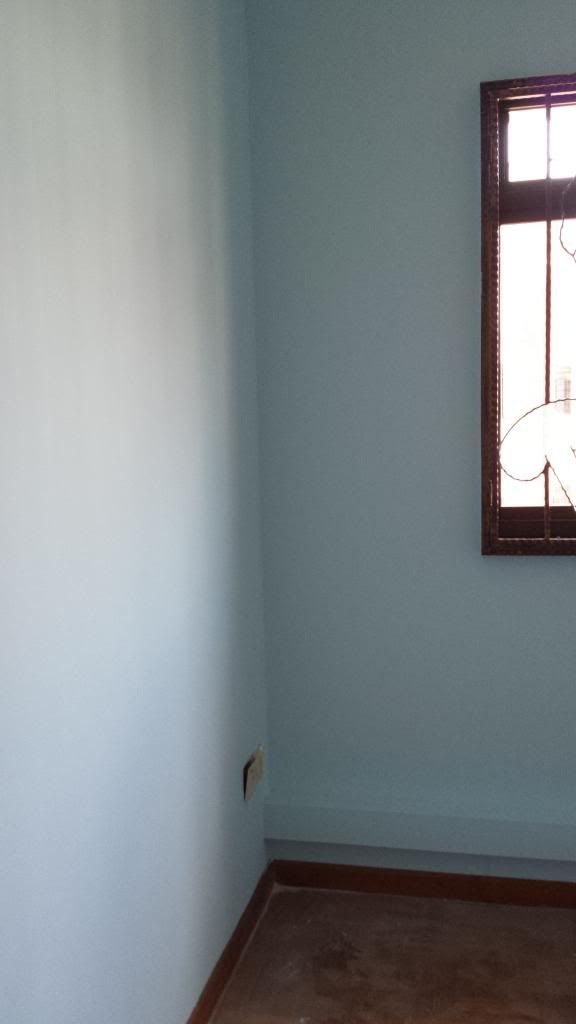 Blue guest room... which was supposed to be in strips... and my contractor forgotten!!!
So, he had to asked his men to repaint it...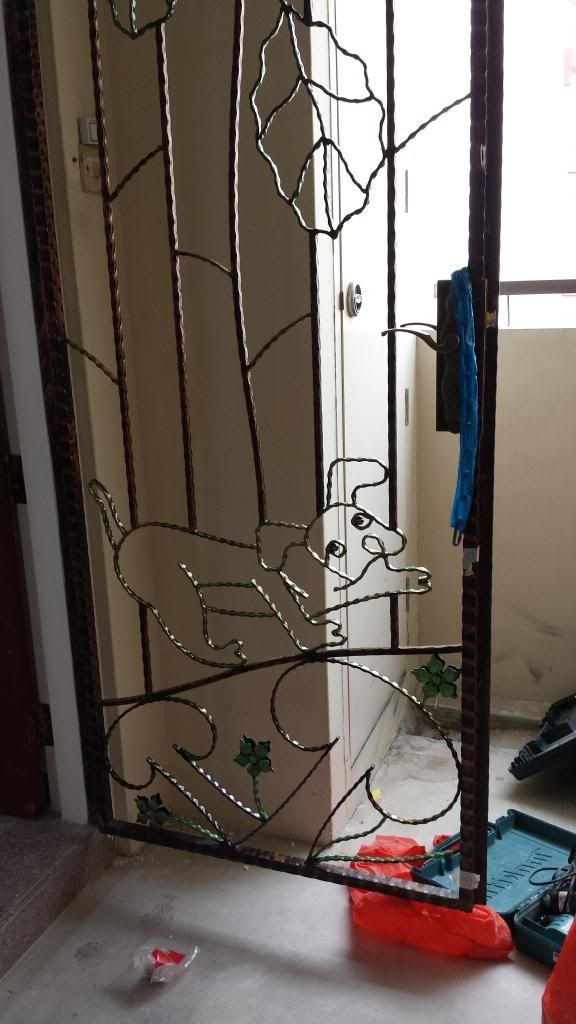 Painted the grills...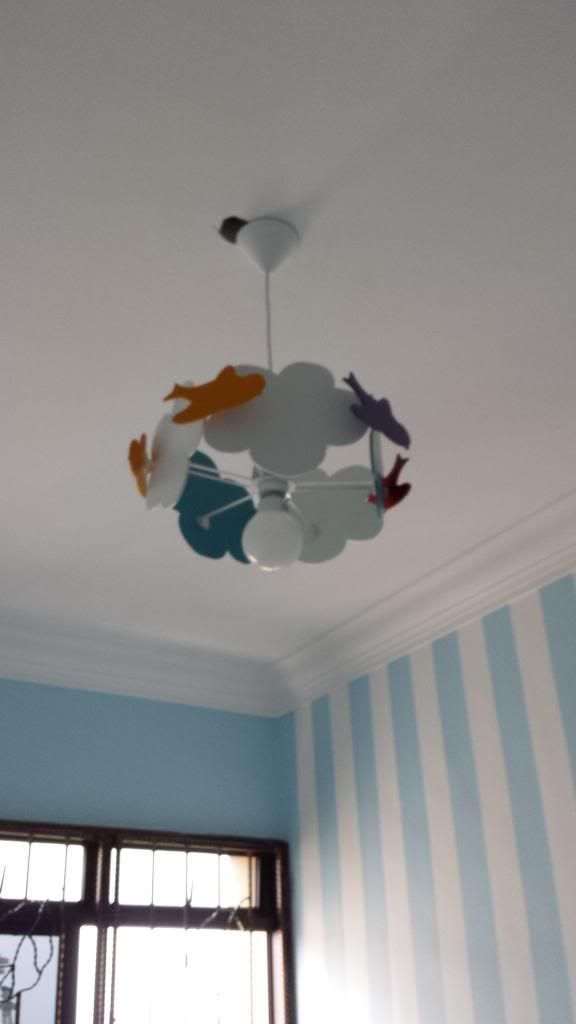 Philips lightings
Have been searching high and low for this at JB....
But seems like there's no new stock there... so we have to look for it in Singapore.. which cost around $160 if I'm not wrong...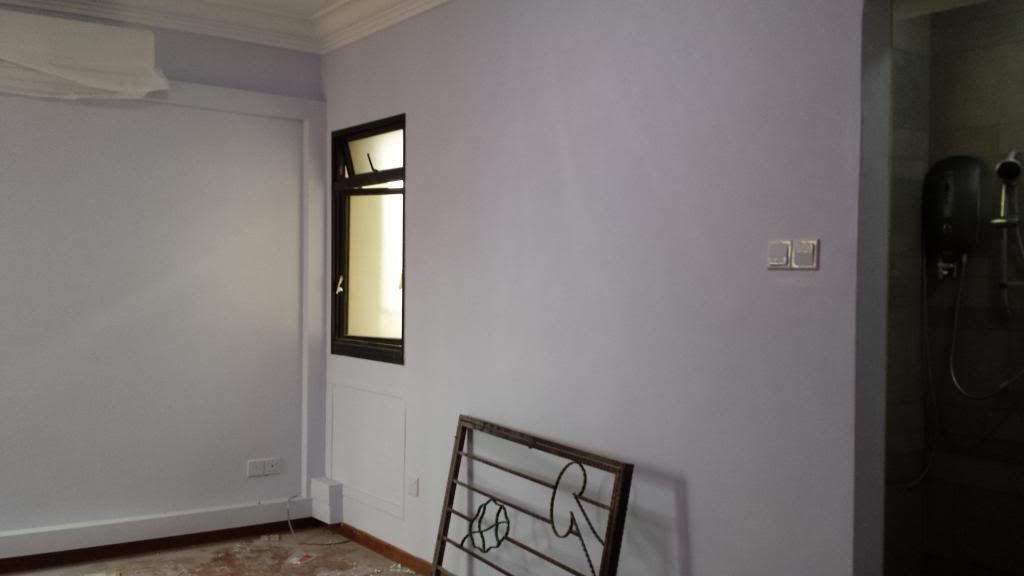 Lilac colour for our master room...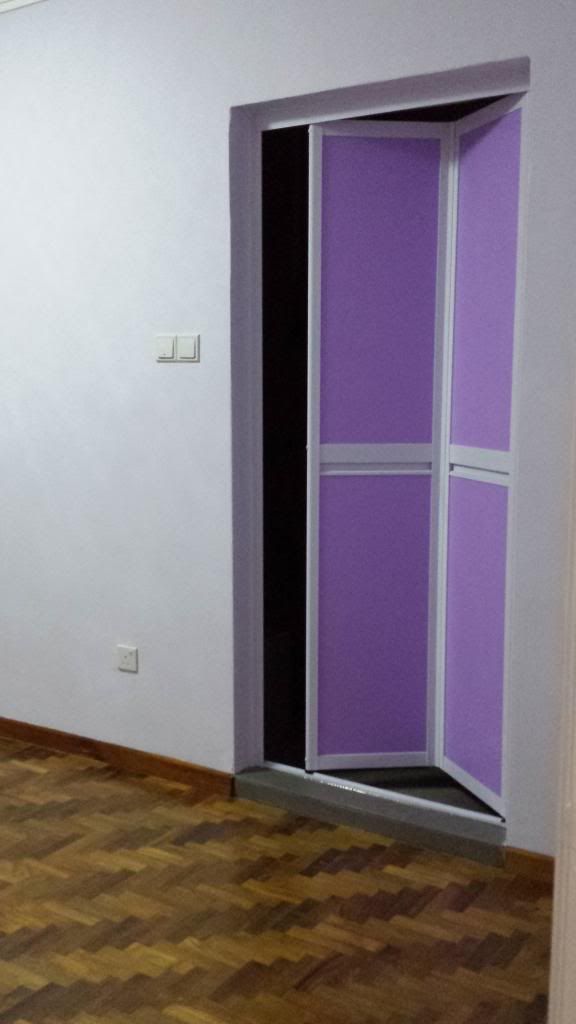 Did not expect the colour of the toilet door to be SO SO SO purplish....
Wanted to change to white... but will cost another $100...
So... after a while... it seems pretty ok looking already... so save the $$$...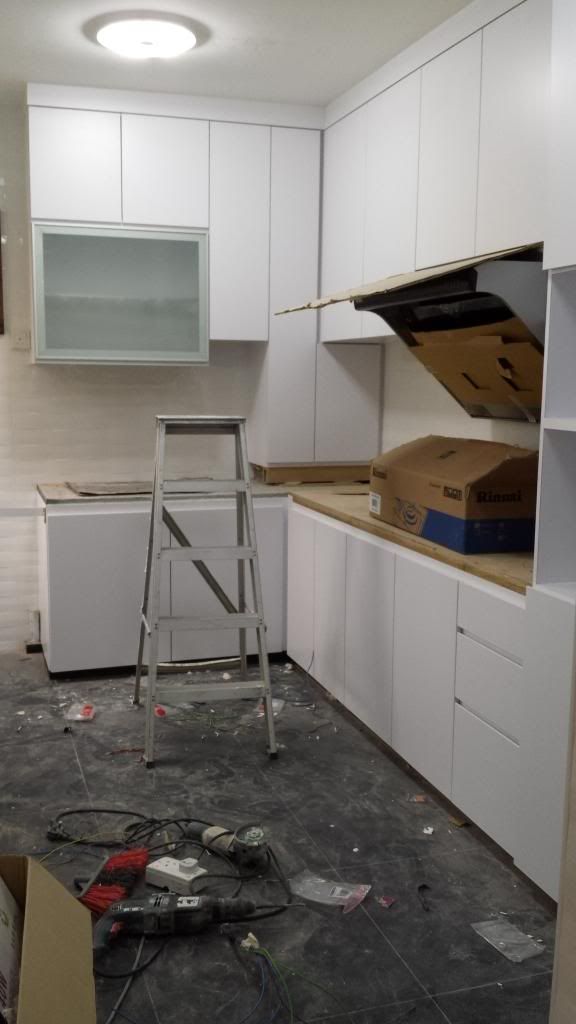 White kitchen cabinet...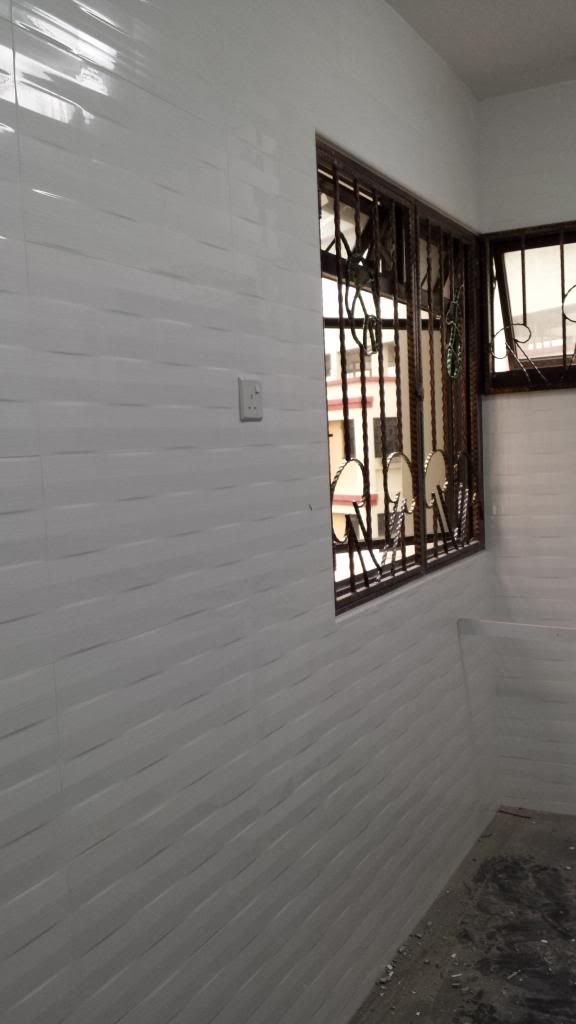 Cool tiles...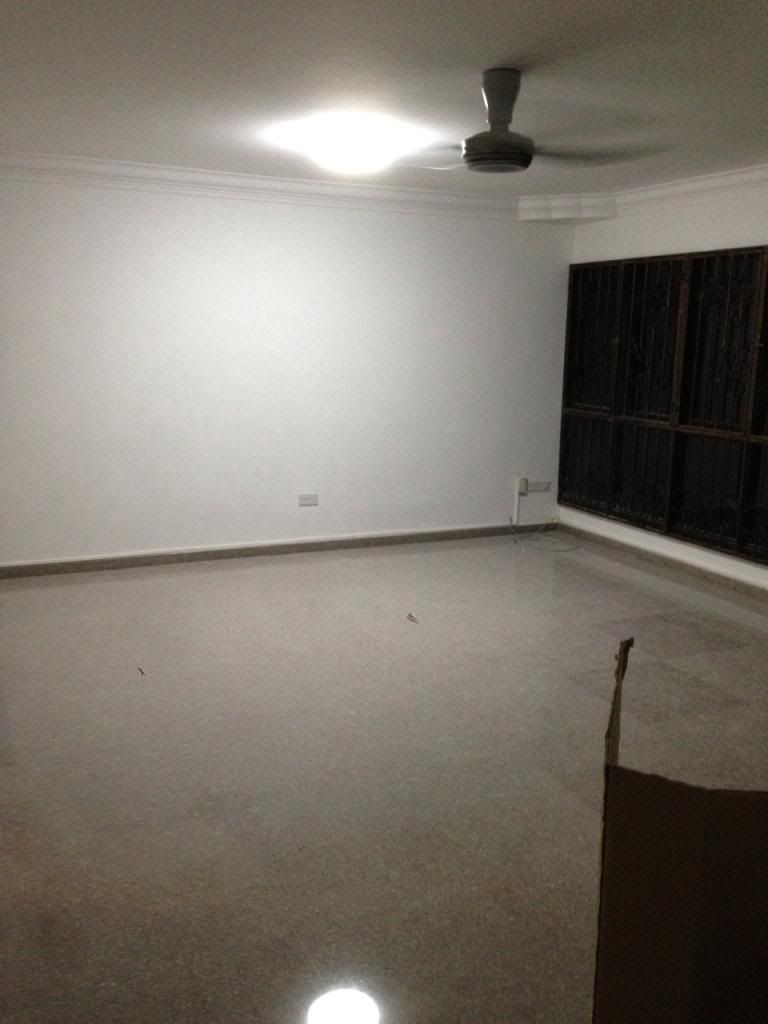 KDK fan from JB which cost 405RM... cheap cheap la...
Meanwhile the renovations started, Samuel and I have been pretty busy in searching for lights, fans, furniture, sinks, etc.....
So every weekdays... we have been going around to look for sinks, taps, toilet bowls...
And weekends to Malaysia to look for lightings, fans and furniture...
It's really super tiring....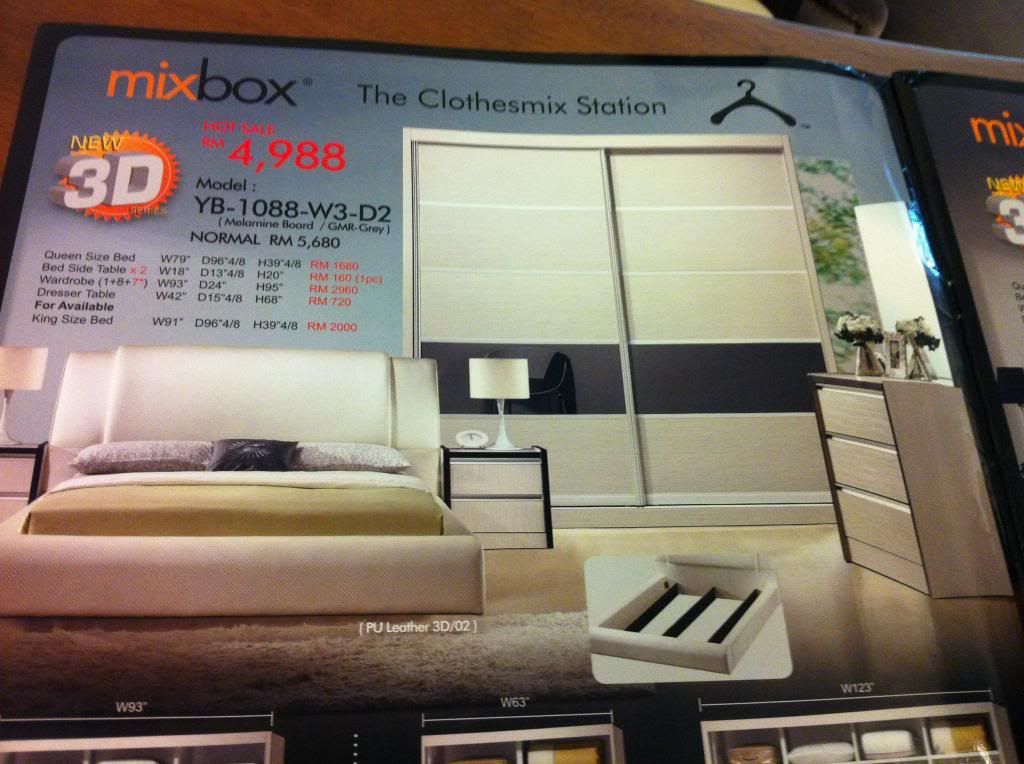 4988 RM for big wardrobe, bed frame, dressing table, 2 sides table...
Of we have further discount... cos they are friends of Sam's dad.
The Shop Name is called Lot Ten. Will update more on the pricing below...
Thought of getting this... cos Sam likes it a lot...
But after thinking and thinking and thinking...
I wanna modern style lei...
I don't wanna woody woody lei...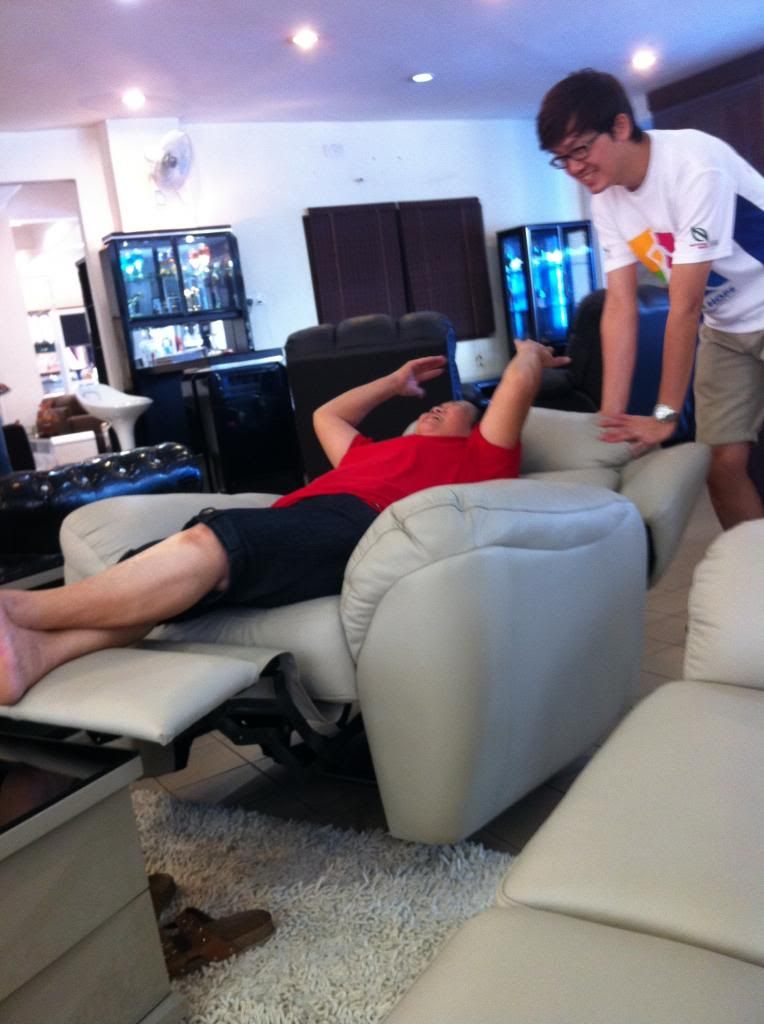 shioks shioks sofa.... can sleep like a shiok while watching tv.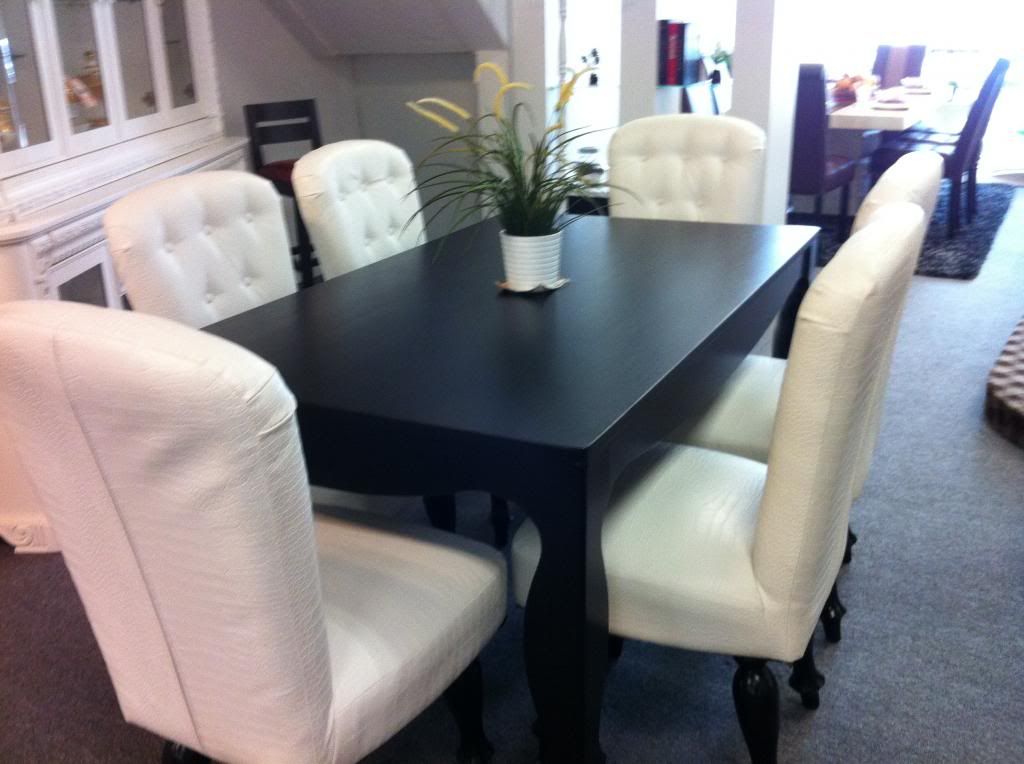 Dining table... cost around 1200 RM? with 6 chairs...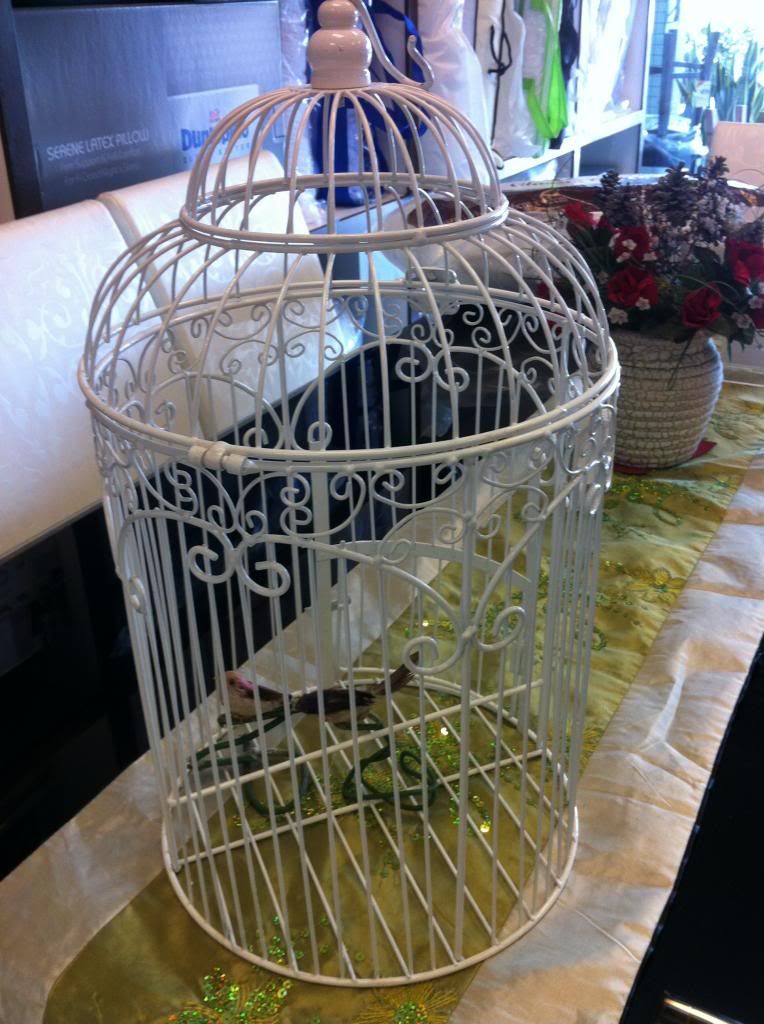 A free bird cage decoration that i insisted....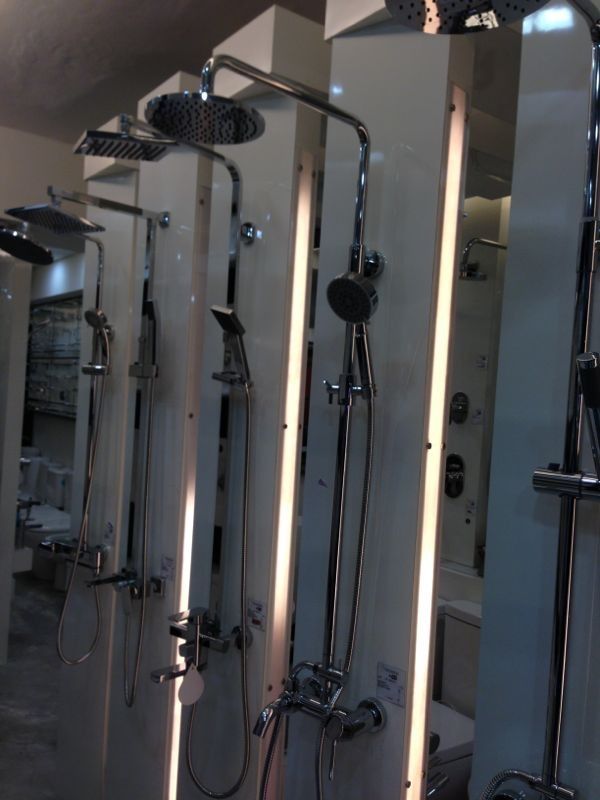 Shower head... for Sam... since he doesn't need a heater...
Continue to source and source......
Finally, our house is ready....a time frame of about 2months plus abit... as we wanna have the house done before the ghost festival...
Welcome to our house!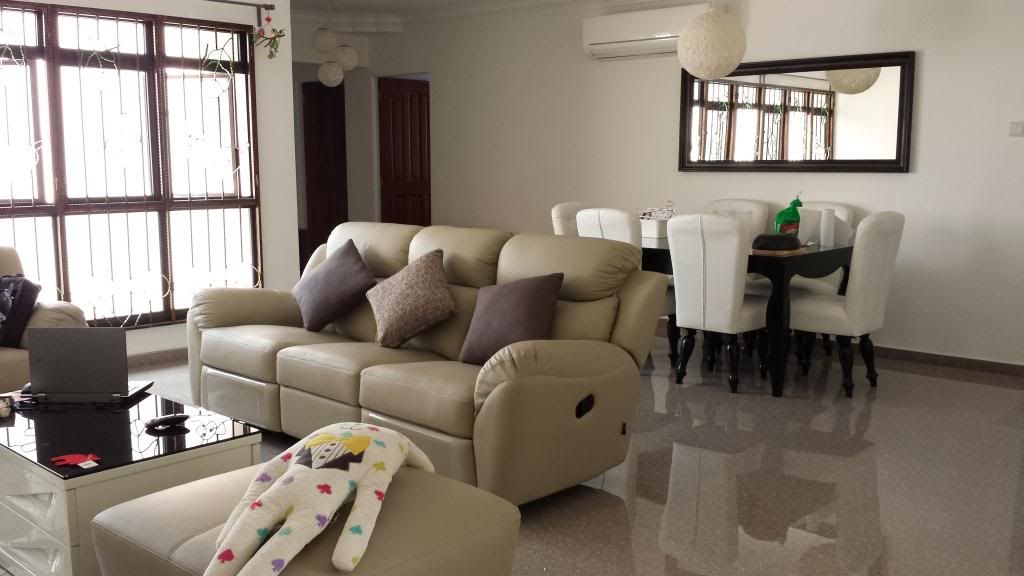 My cosy living and dinning room...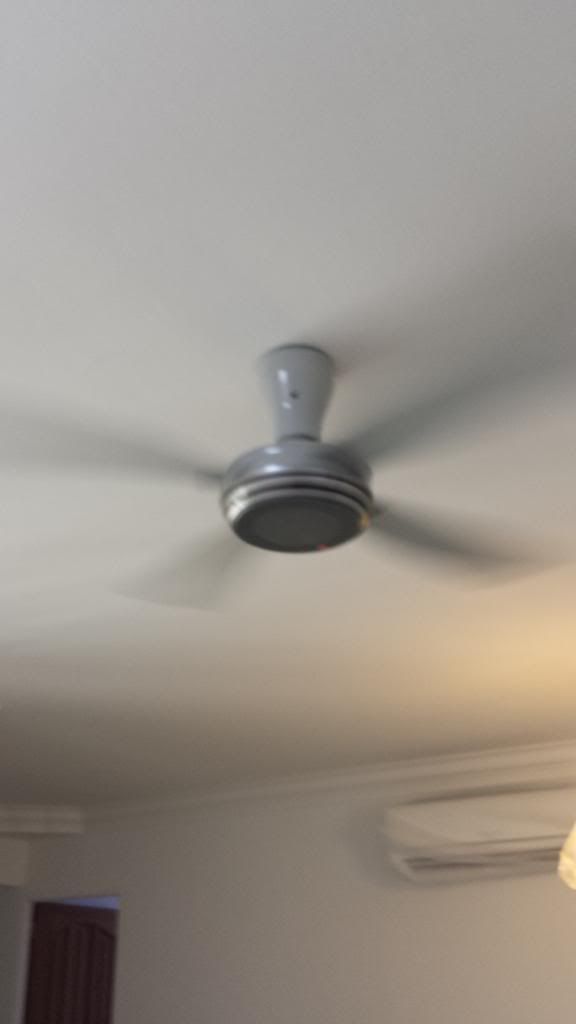 The KDK fan... pretty strong.. and cooling...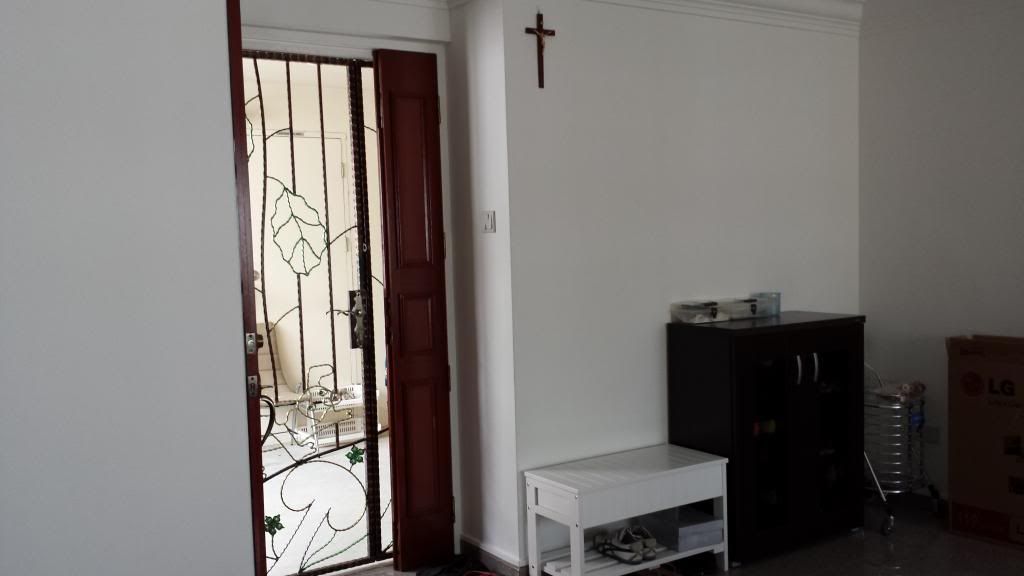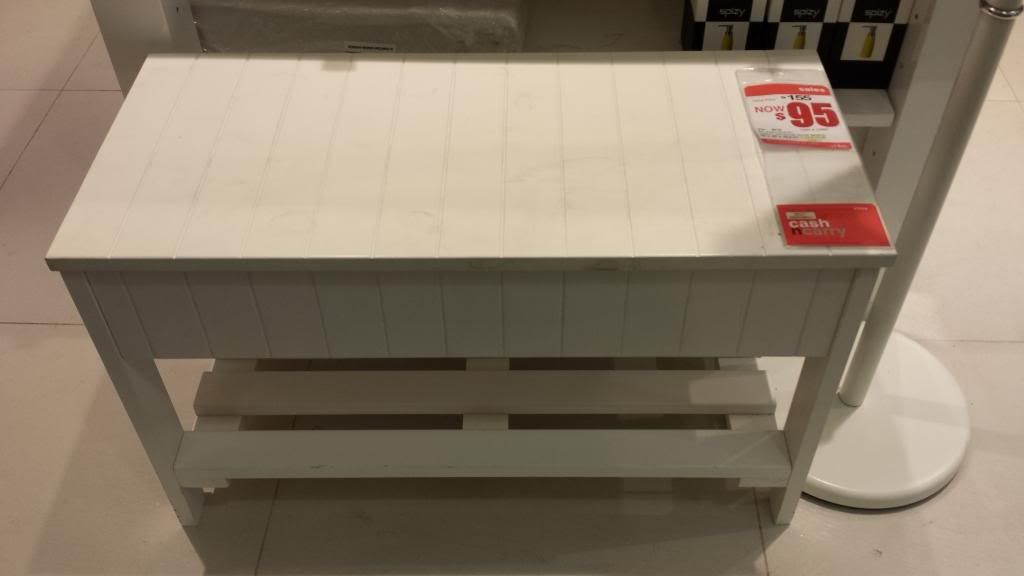 Gotten this at Jurong Point from vhive at $95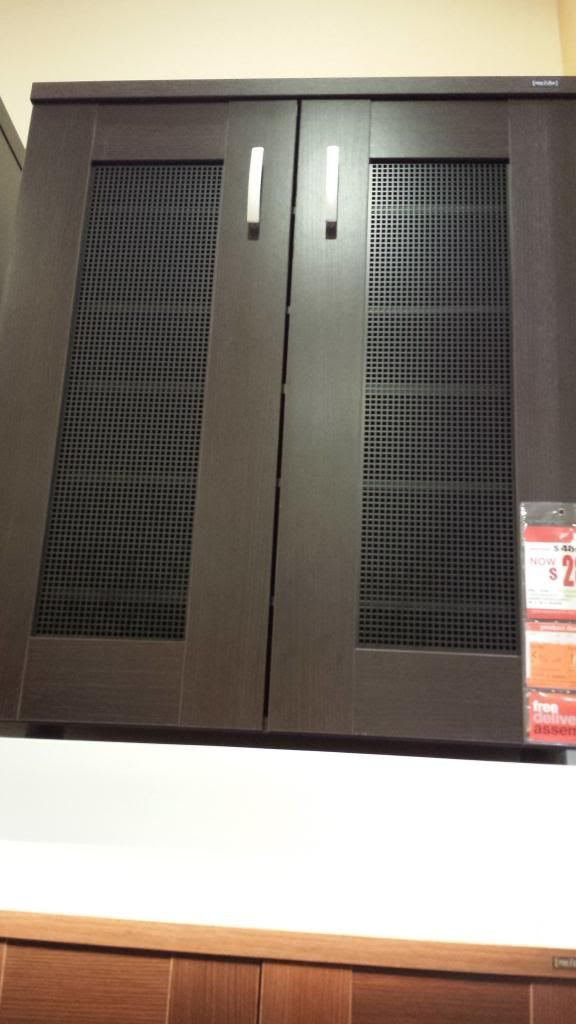 Shoe cabinet... Sam super likes it... cos super full of holes... can air my smelly shoes.. he said...
$265? also from V.hive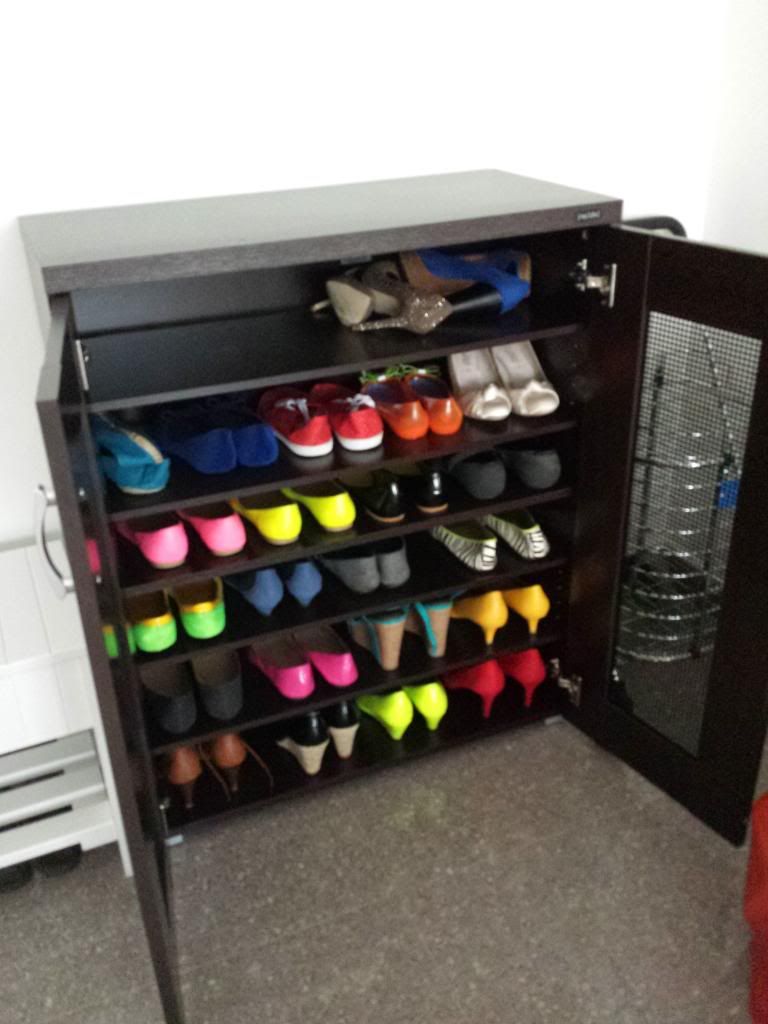 Filled with all my shoes~ lalalalallalaaaaa~!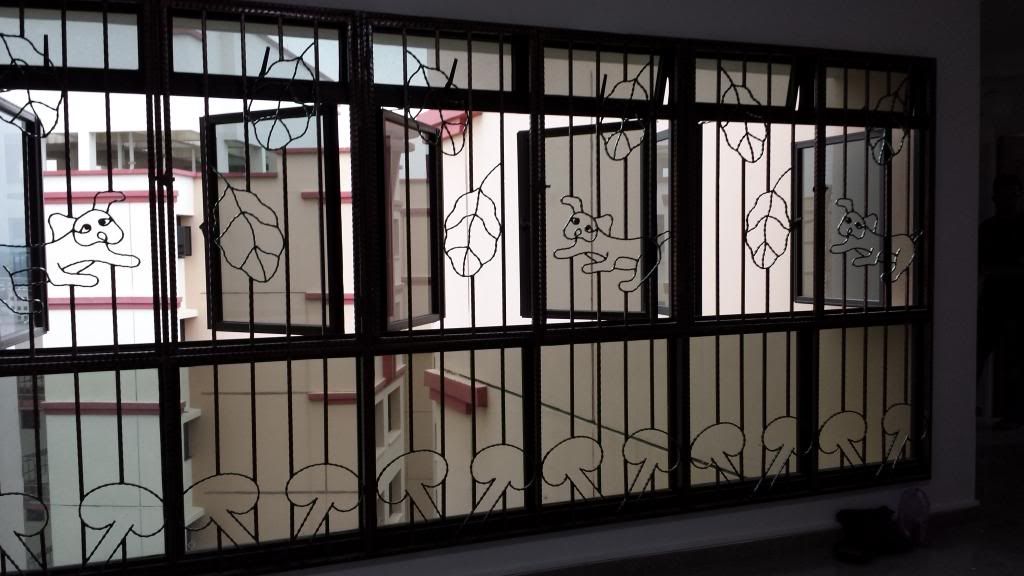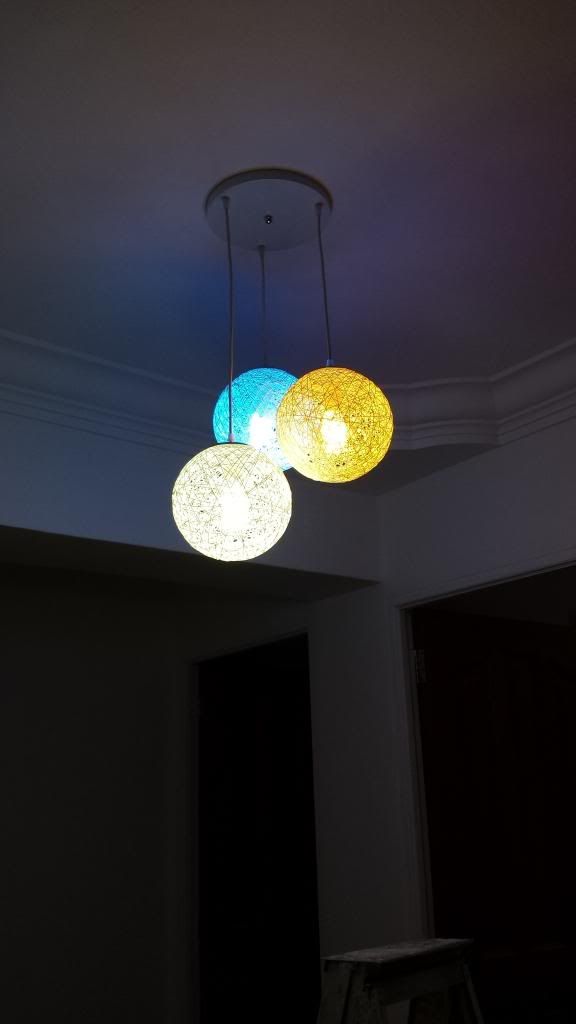 Lightings from JB.... really cheap k... definitely no such price in singapore...
150 RM....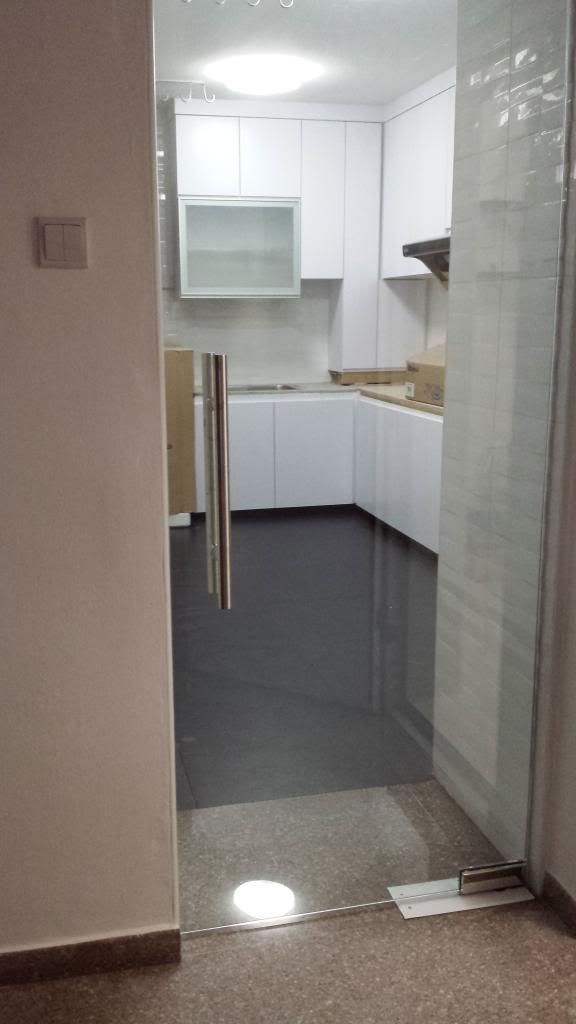 My kitchen.... daddaaaaaa.... glass door... cos i have air conditioner at the living room!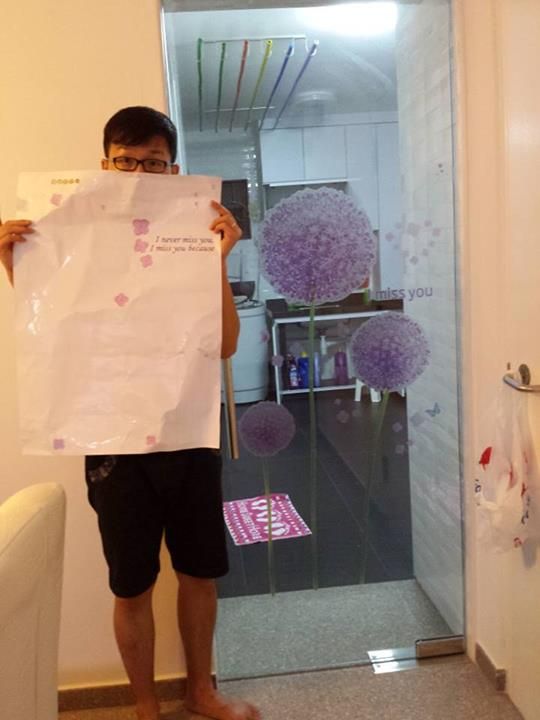 Brighten it up with up stickers bought at Qoo10.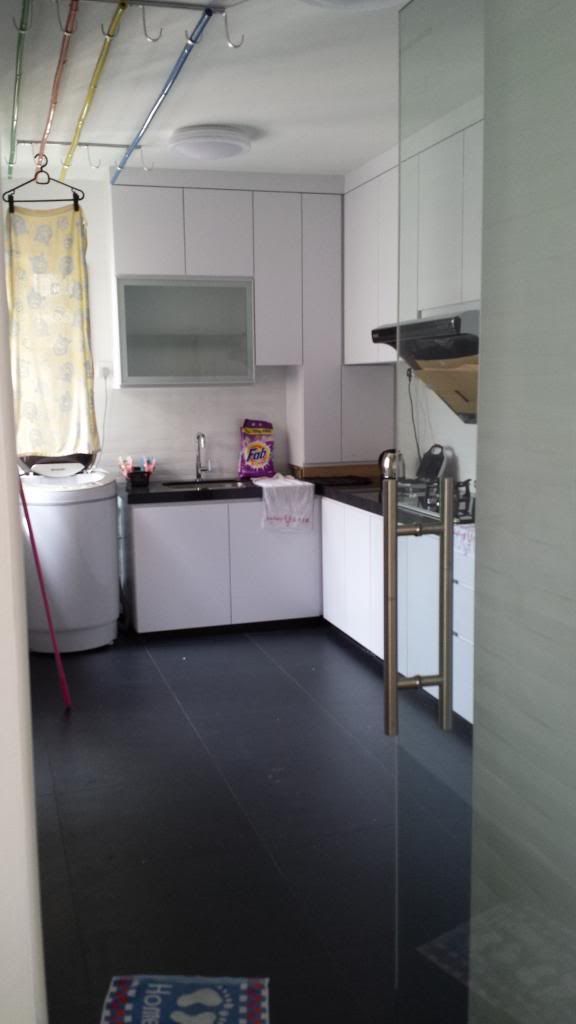 My kitchen cabinet with granite glaxaxy top...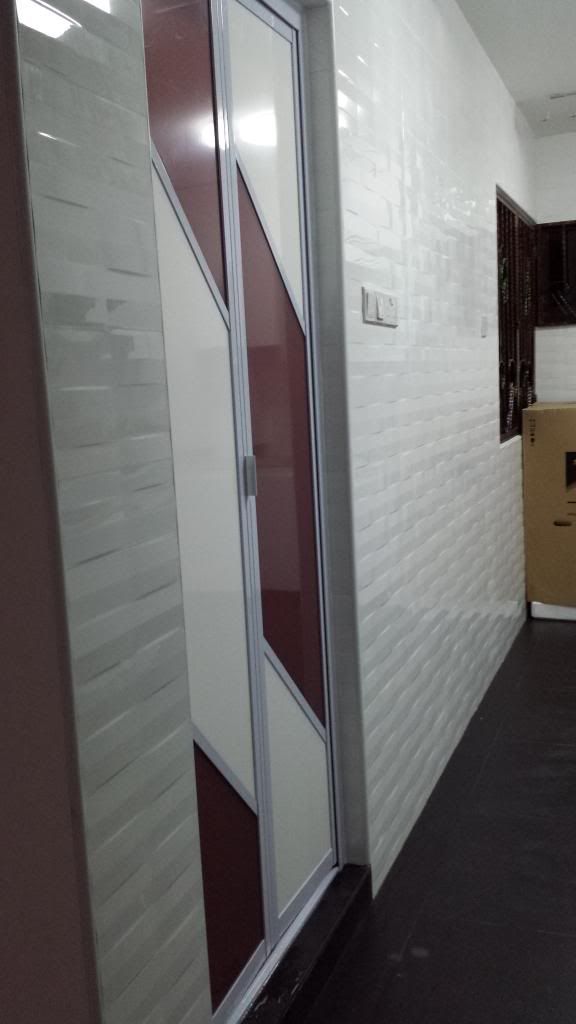 Common toilet sliding door...
Big Big switches...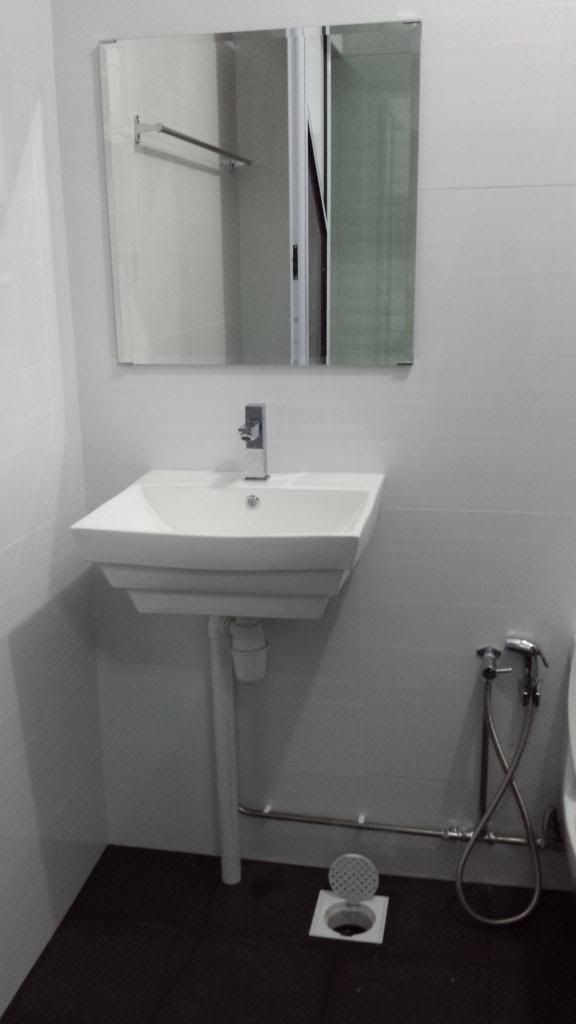 Mirror from Ikea...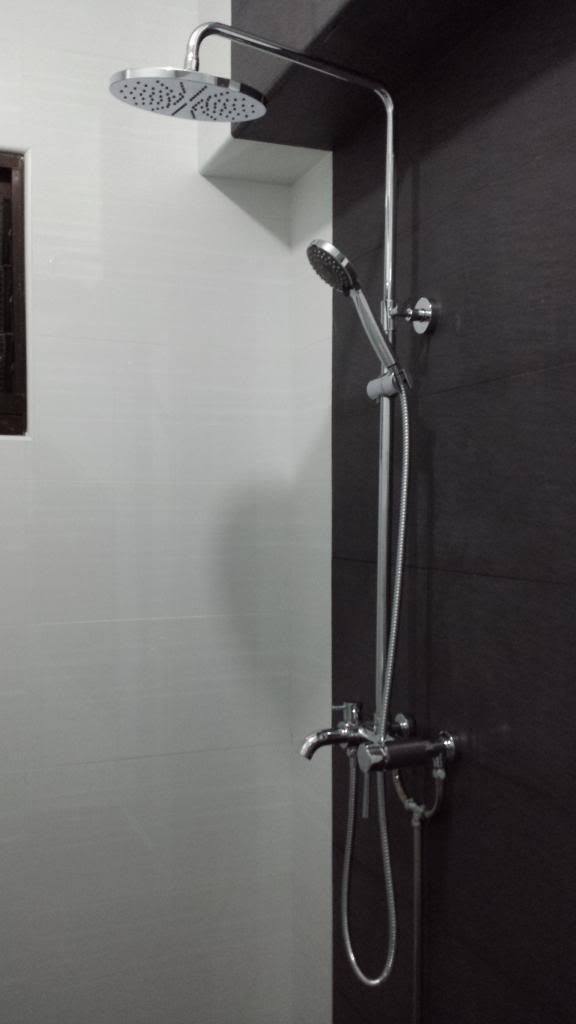 Shioks right?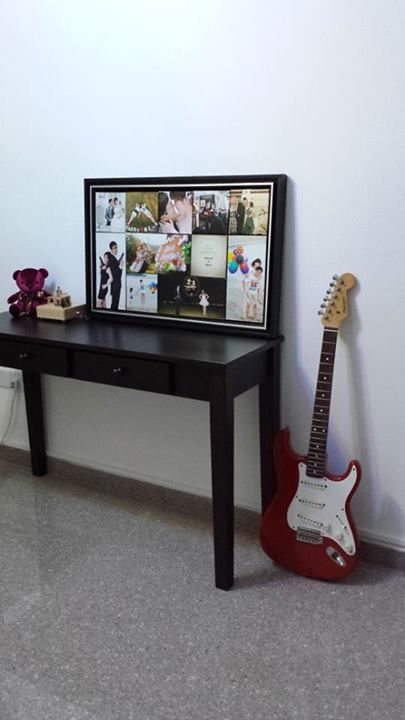 A little corner along the corridor from dining area...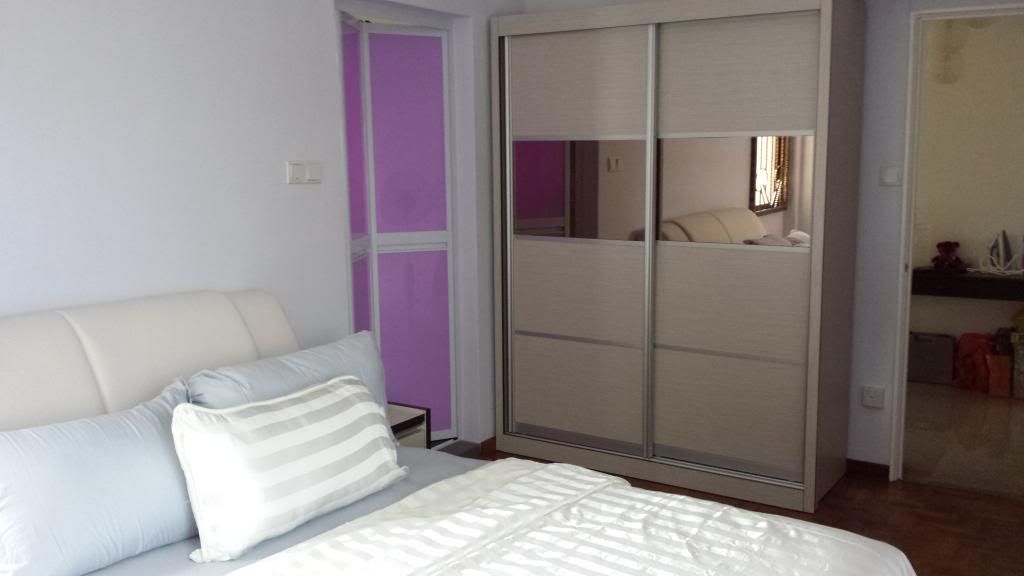 Master room...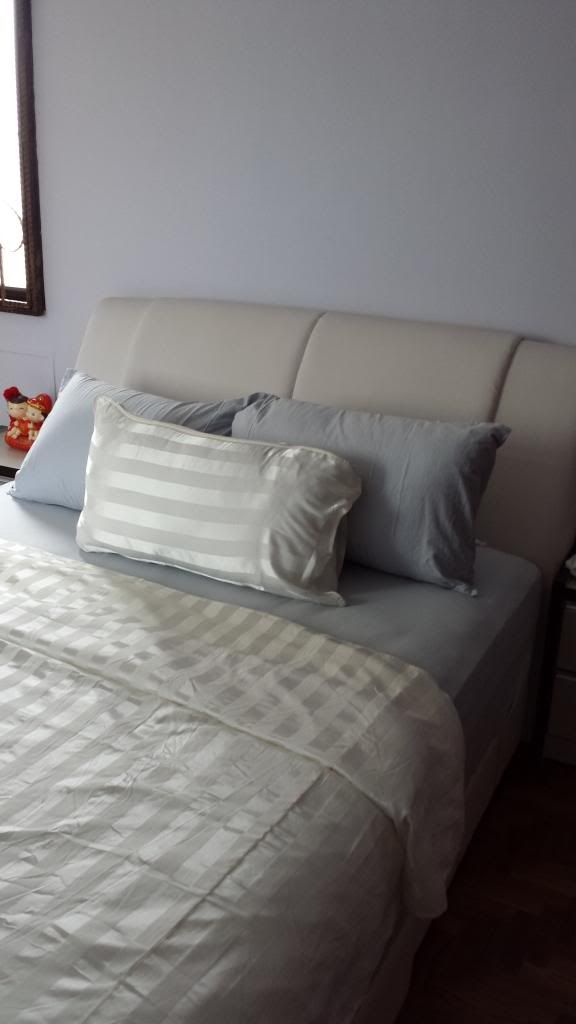 Our bed!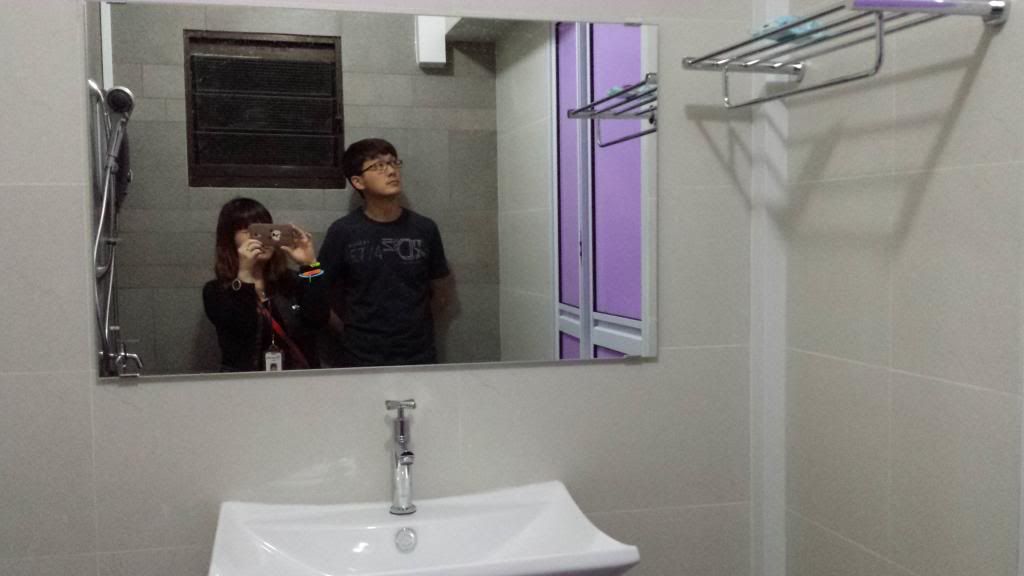 Master room toilet...
Mirror from Ikea too...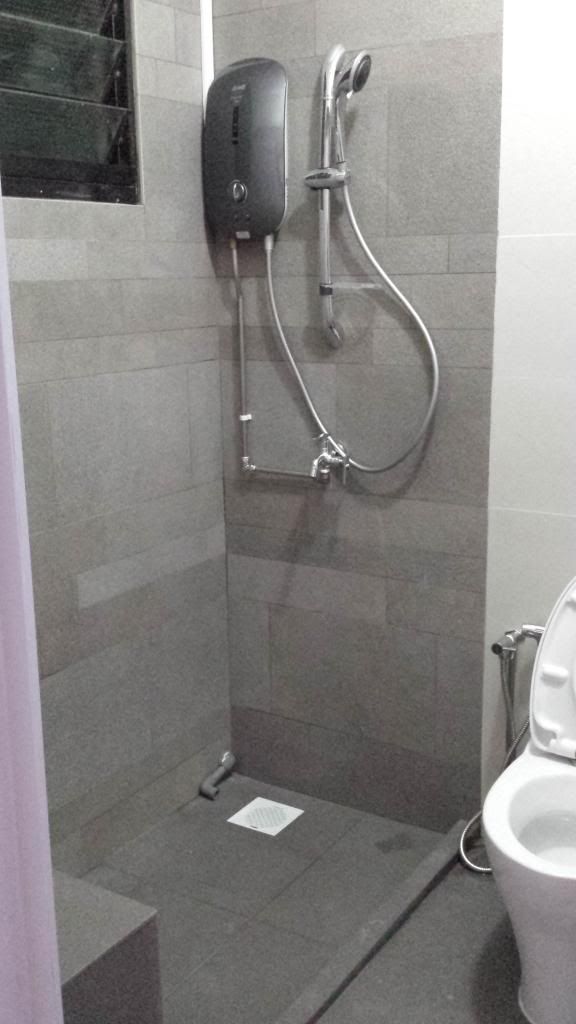 Bathing area with kerb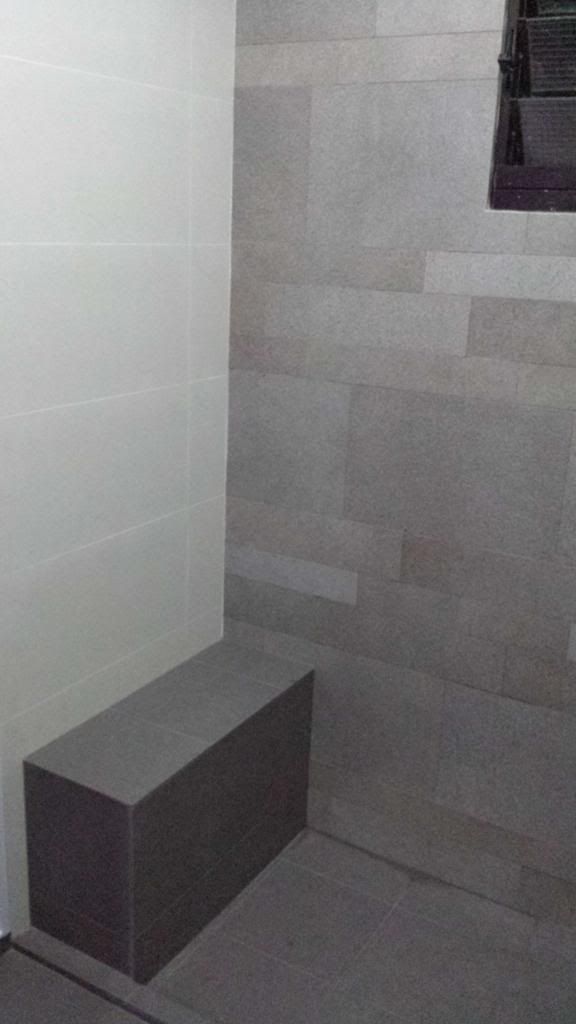 2 air con compressors....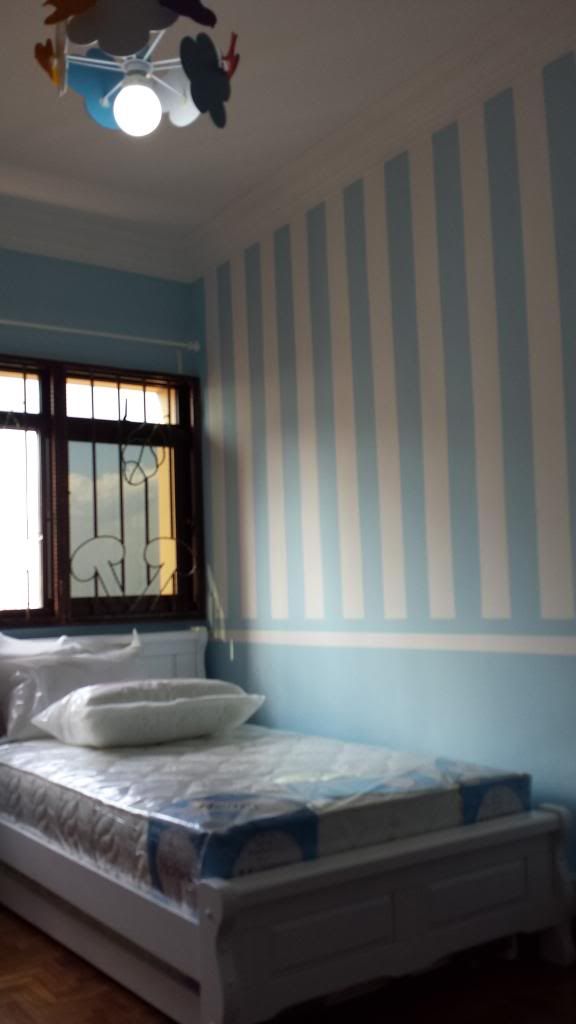 My guestroom!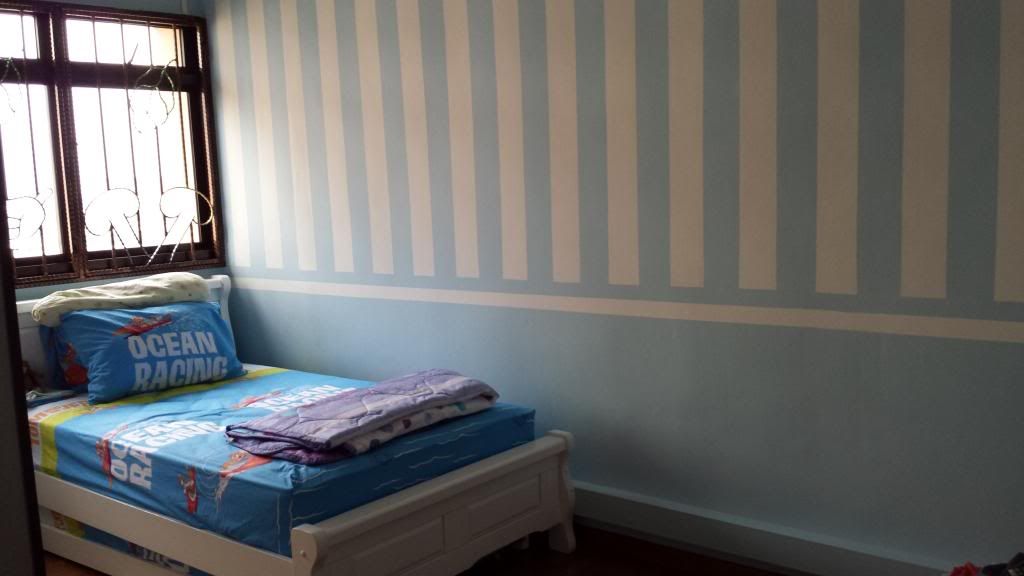 nice and cute right!
Gotten the bedlinen during sales at John little ! :):)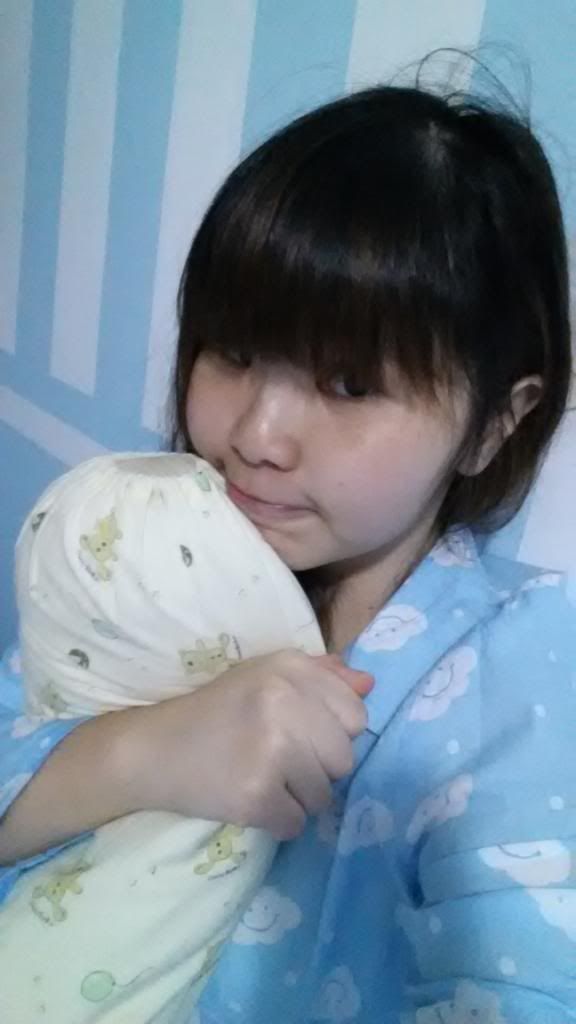 Sleeping at the blue room....
Becos ppl said... wedding bed can only sleep on it after customary wedding...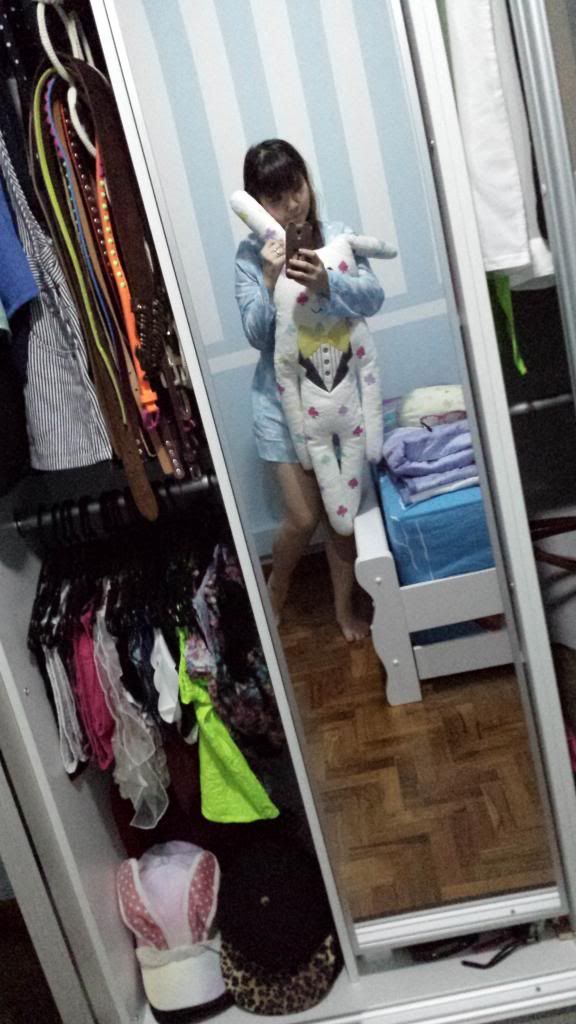 So happy to have big big wardrobe to stuff all my things!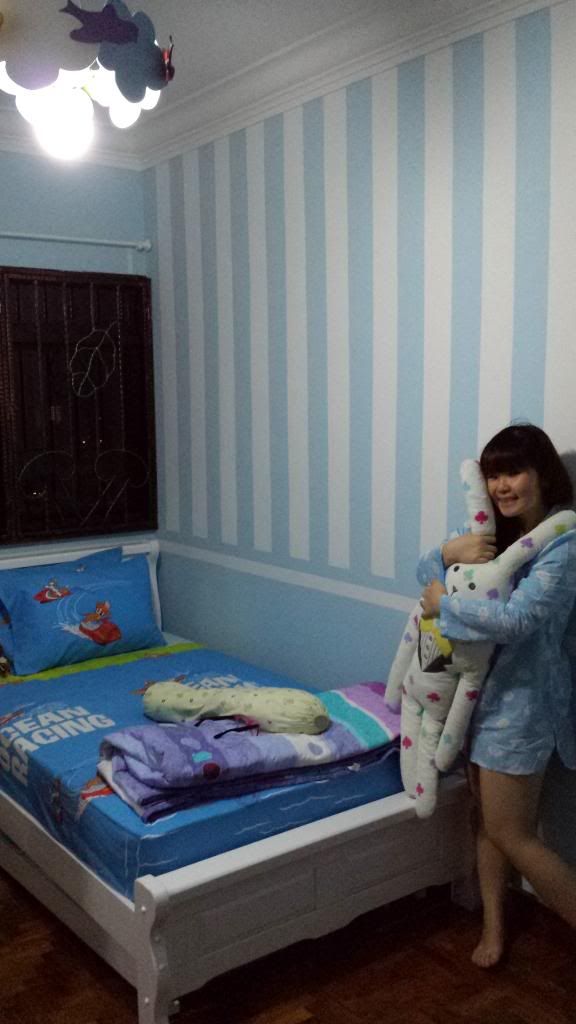 Here's my specs....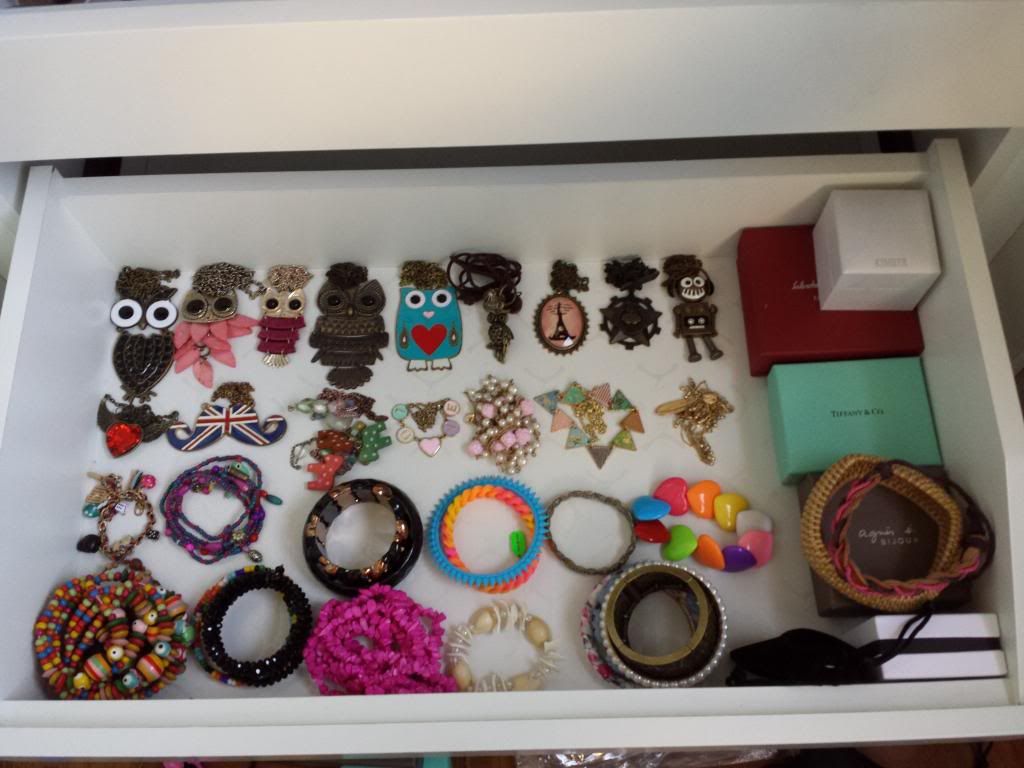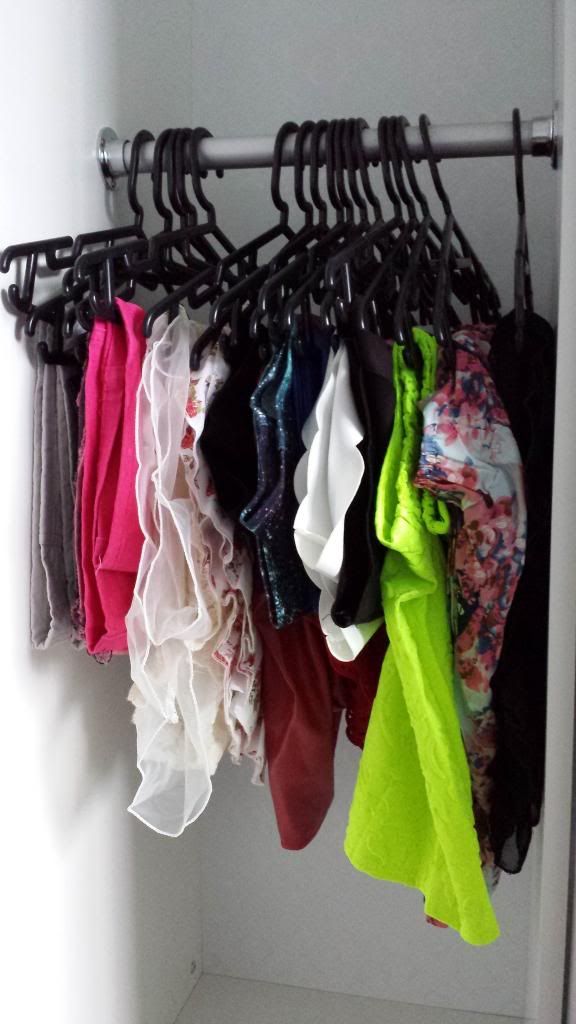 Study room!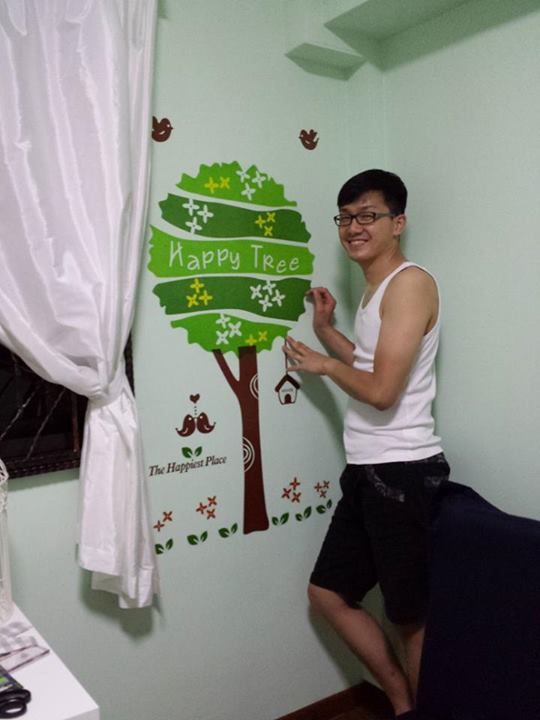 With sticker bought from Qoo10.
Check out below on the Renovation costs
Renovation costs
Check out below on where and how much I got for the furnitures and stuffs
Where and how much i got for my furnitures, appliances, lightings, etc..