How I lost 10kg?!!
Okok, many ppl have been bothering me badly to update this blog entry.
So, before I start talking about how I shed those stubborn fats....
Shall show you guys some of my pics probably 6 to 7 months ago....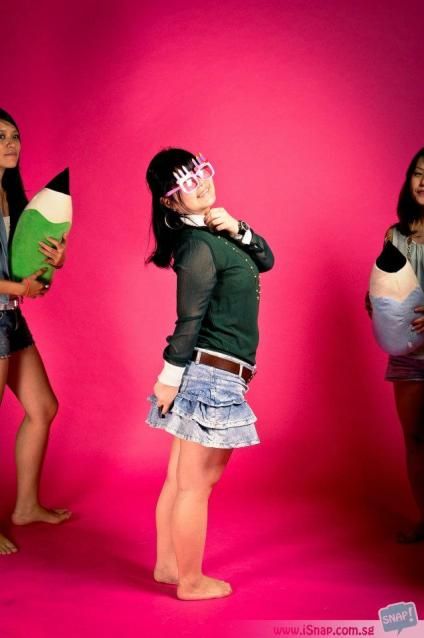 went to some photo studio shoots during May 2012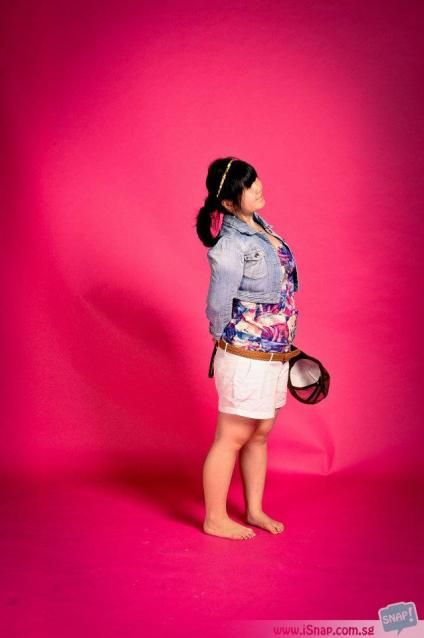 The flowery inner top was my must wear top everyday. I have to wash it everyday to wear it inside of whatever clothes I'm wearing... Cos this top was kinda tight fitting, and it sort of make everything look bian bian (flat flat).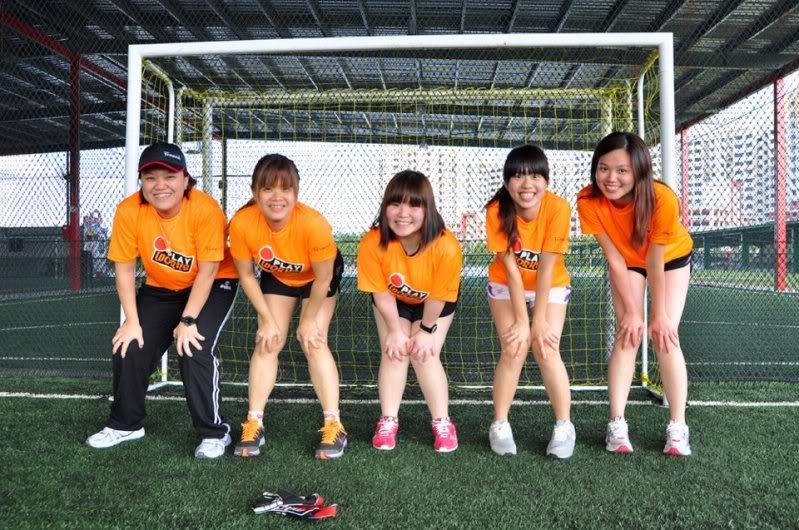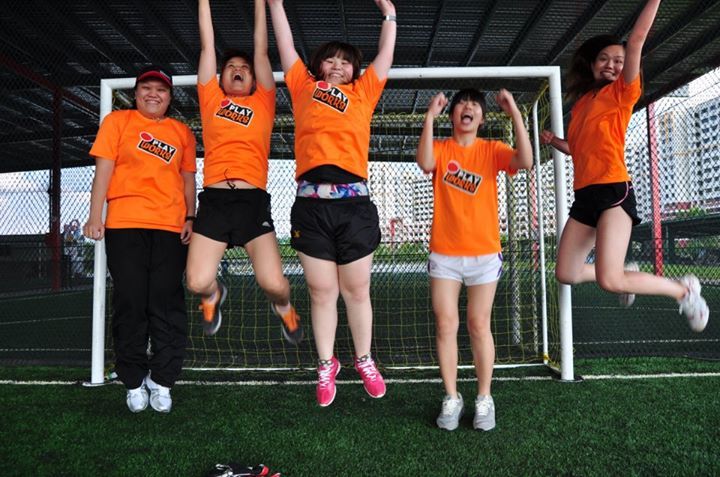 Company's Futsal event during Jul 2012
August 2012 going to hong kong with my PRECIOUS...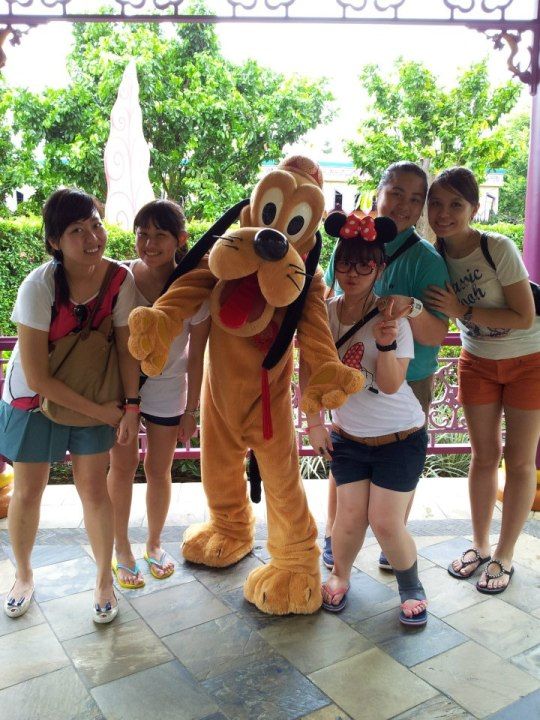 At HK Disneyland
The one with the Minnie headdress and tshirt...
That's Me!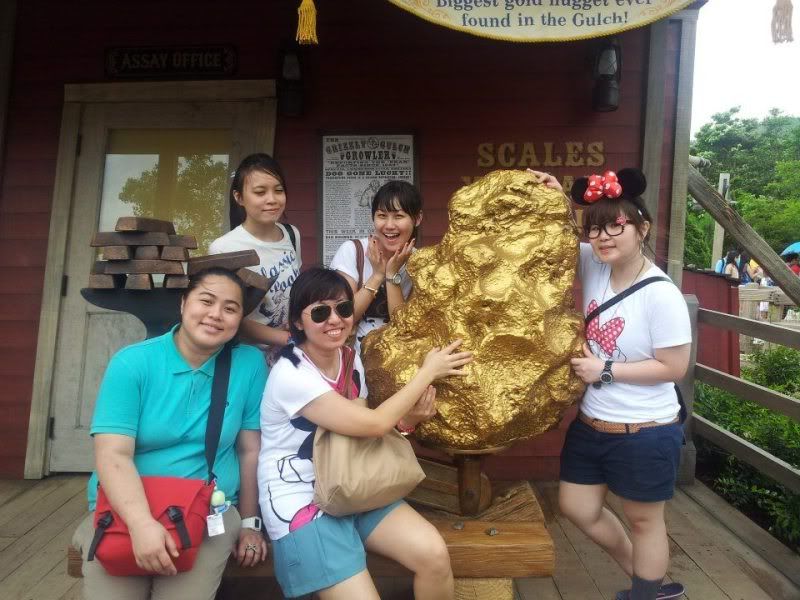 The one on the most right!
Yep, that's me!
ok, enough of all the fat fat me....
Never in my life, that I ever stop thinking of slimming down.
I have tried all sorts of method, except operation (liposuction, etc.)...
I have slimmed down before, but that was really way years back... when I was at the age of 17? lost about 15kg in all over a year? From 63kg to 48kg
Crash diet of cos! And its a YOYO back after I started eating...
So, this time round, with great determination, I've decided to lose those fats.
It was during 02 Nov 2012..... buai ta han... I have really reached the max already....
63.5~64kg.... Whenever I try clothes, and I look at myself, I feel really very upset and disappointed....
So, my friend introduced me a place where i can shed those weight, and I have only decided to try because I saw some results in her and her sis.
Ok, so my secret of slimming down was being discipline with my strict diet and "ba guan". Ba guan
(拔罐)
is also know as "fire cupping", another Chinese medical treatment in which a vacuum is created by fire in glass cups which are placed on certain parts of the body.
This place is situated at Aljunied. The name card is shown below.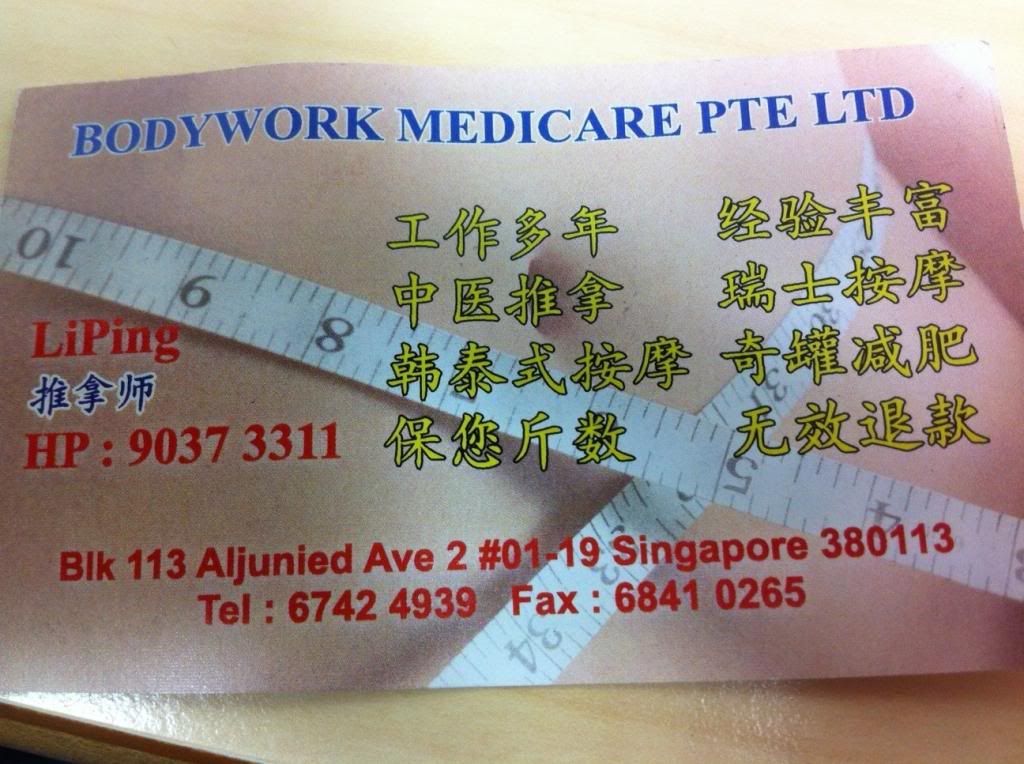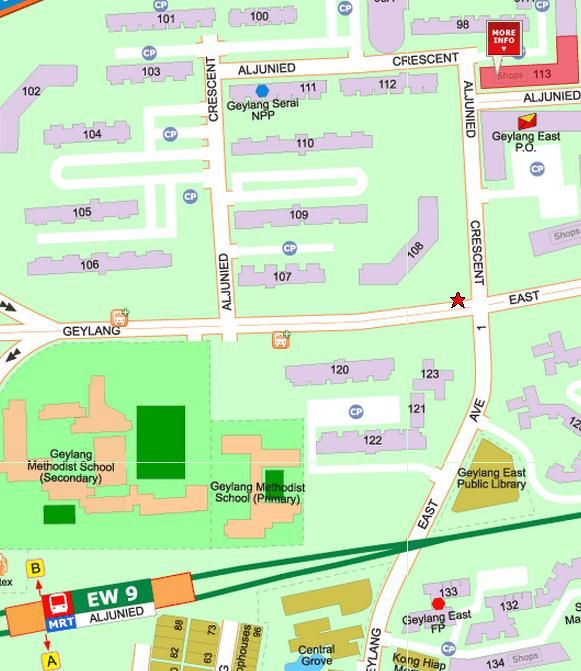 Its a walkable distance from Aljunied MRT station approximately 5-10mins.
This is not like normal slimming Centre, kept asking you to sign this or that packages.
This is very straightforward. So how many KGs do you wanna lose?
As their business is getting bigger, the rate is getting higher too.
Before i went, it was $800 for 10kg within a time frame of 3months or even more?, and then it became $500 for every 5kg.
For now, the rate is
$600 for 5kg, $360 for 3kg
within a time frame of
45days.
Ok, so how it goes about?
If you are really determined to lose weight, this is definitely a good and cheap deal as compared to slimming centres out there, where you don't see much effect for most cases.
You will have to go there for the first 3 days to do the cupping session, to open up the points. Every session is just 20minutes. Probably, initially you will feel a little little pain, its just like being suck tightly with a cup? eh... well... you will get used to it.
Subsequently, you can do the cupping session as long you lost weight... be it 0.1g.. also can. But even if you don't lose weight, you'll have to go to at least 1 session per wk.
Somehow or rather, I'm not sure why... but it does helps to maintain and lose weight after the cupping session unless you binge eating. The cupping session, you wont need to do any appointments, just go as and wish you like, remove your clothes, weigh yourself, and lie on the bed! As easy as that!
When you have reached your desired weight, you can then close your points and eat back to normal meal and wont have huge weight rebounce like a yoyo!
The diet part:
Breakfast - 1 slice of whole meal bread / 1 hard boiled egg
Lunch - 30% of your normal diet (eat more protein food)
Dinner - Fruits
The most difficult part for this diet is that, you will have to curb your water intake.
Because for this treatment, water will induce the fat cells.
So, less intake of water and soups.
Frequently Asked Questions:
1. So if i wanna lose 20kg, how does it goes about?
You can only sign either 3kg or 5kg, when you have reached the target, then you can choose to continue to sign or close the points.
2. What if i cant lose 3 or 5kg within the 45 days?
Sometimes she will give you a week more of extension. If not, you either close your points or continue to sign the new 3 or 5kg package.
3. Is this just for ladies?
No, Male or Female are ok to try out.
4. After i close the points, do i still need to go back for any cupping session?
Nope, you will not need to.
But bear in mind, it takes time for the points to fully close.
So, for the following 2 wks, you will still need to follow the strict diet.
And during this 2 wks, you might be able to lose another 1-2kg.
After which, you may eat as per normal diet, but not binge eating.
5. Is there any side effect?
I have not experienced any, neither do i heard any from others.
Cupping also helps to clear toxins, so it shouldn't hurt the body unless you met any inexperienced ppl out there to do the cupping for you.
6. How is this better than slimming centres etc.
ok, if you guys have ever been and try out in slimming centres, you should know, its way more expensive, and hardly see results. And they will keep asking you to sign all sorts of packages. With this, you'll be able to maintain your weight after the whole slimming treatment, and you do not need to continue signing any packages if you don't wish to.
7. What is the opening hours like?
They are close on every Monday.
Tues to Fri (11am to 8pm)
Sat and Sun (11am to 5pm)
Public holidays (11am to 5pm)
But if you are going to be late, please do call her to check if she's still available.
I have seen many customers of theirs lost 15-20kg. Its possible to lose 10kg in a month, but you ought to be really disciplined. I have lost 4kg in the first week.
During the slimming treatment, there's no such rules of 3 meals a day, as long as you can refrain from eating, the more weight you lose. Its pretty difficult for the first 2 weeks, but after that your body will get used to it.
Subsequently, I got less disciplined due to the festive seasons, Christmas, new year, Chinese new yr, V-day blah blah... so I lost only about 8kg in 2months. Now, its about 10kg? So, I'm 54kg now. Still have not reach my desired weight though, will have to buck up!!!
I heard some customers got pregnant after doing a few sessions. Well, women get pregnant easier when they are at a healthier weight too.
My friends who close their points, are eating normal meals now, and still maintain their weight.
So, what are you waiting for? 世上没有丑女人,只有懒女人!
Feel free to ask me with all the question marks in your mind now.
How I look now!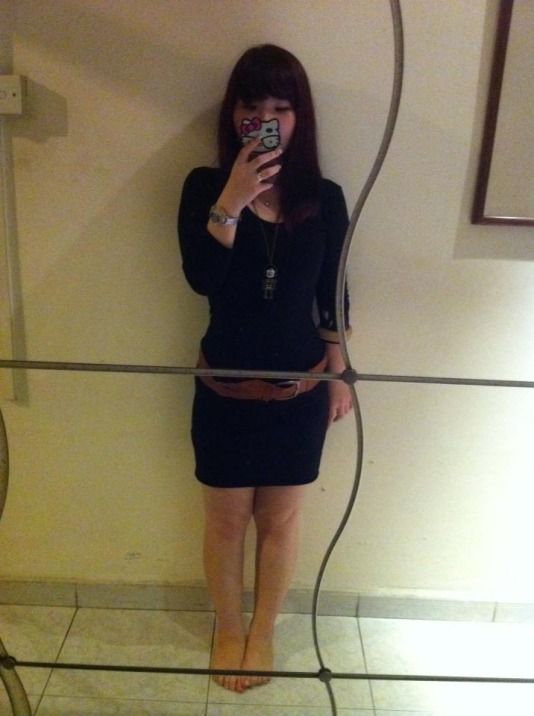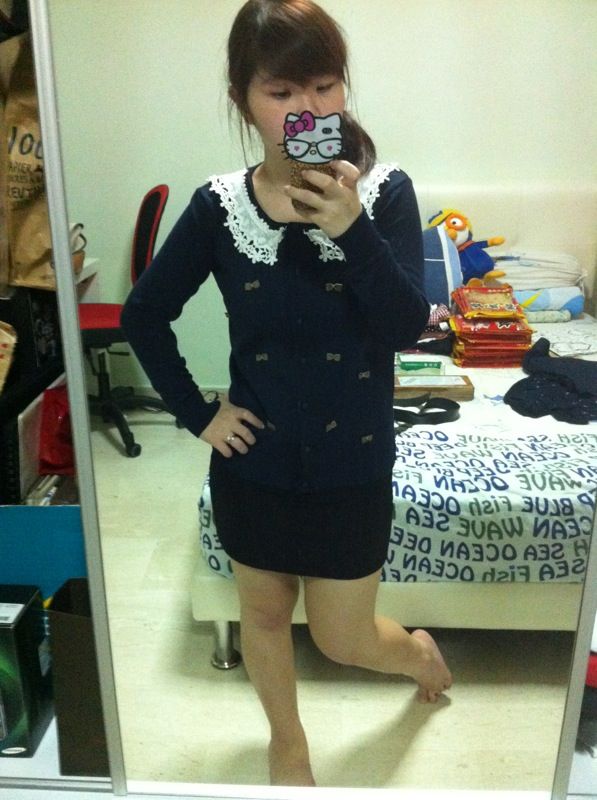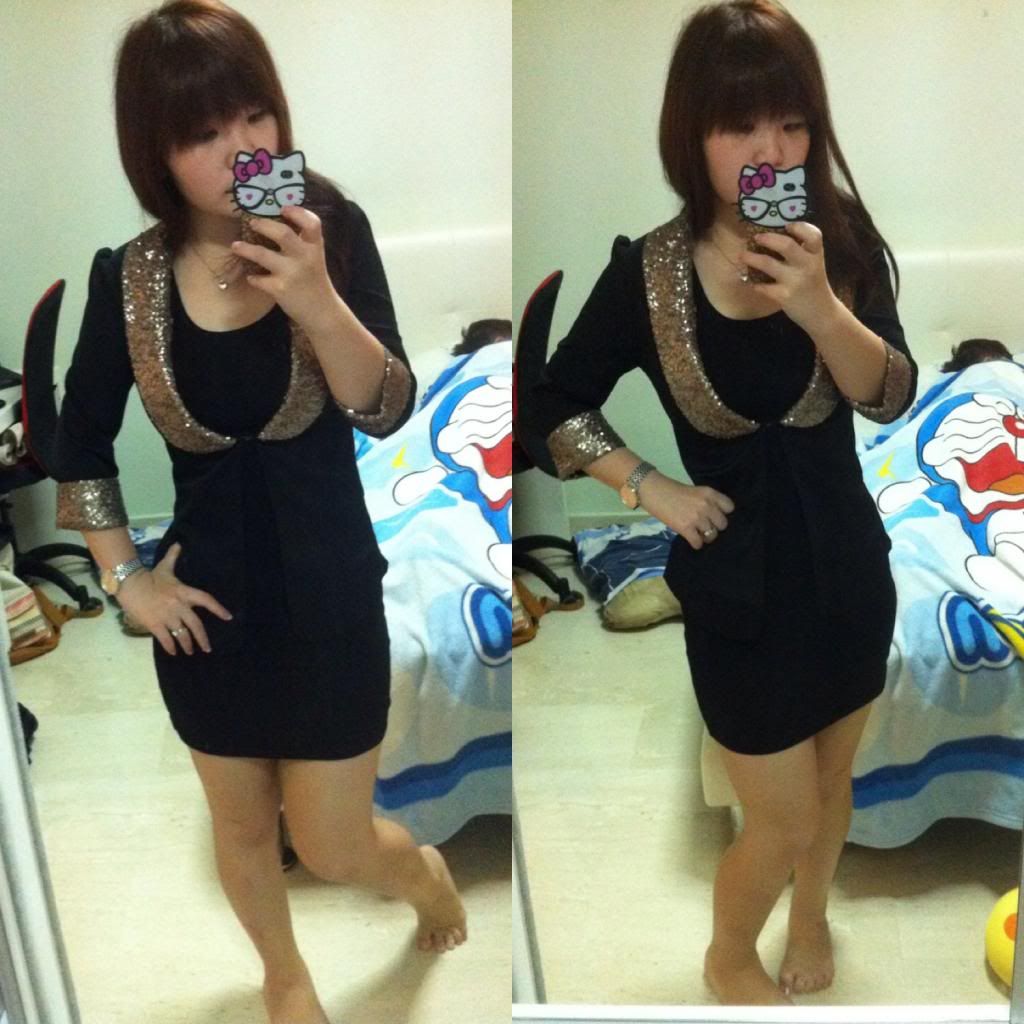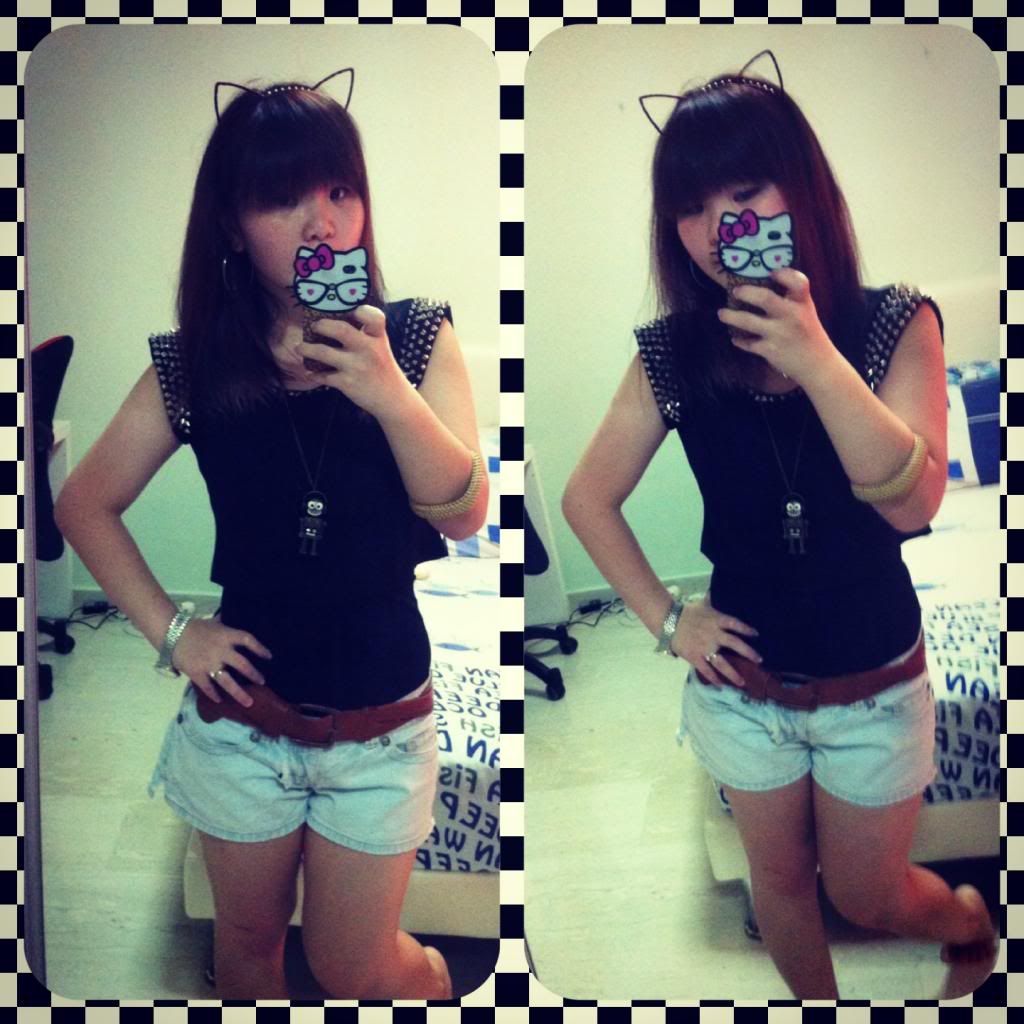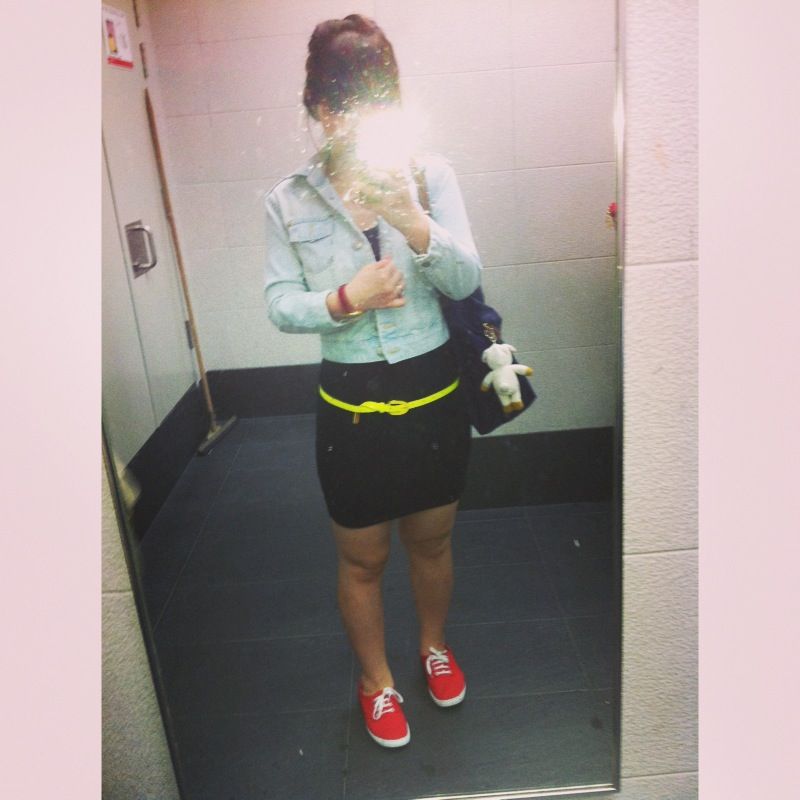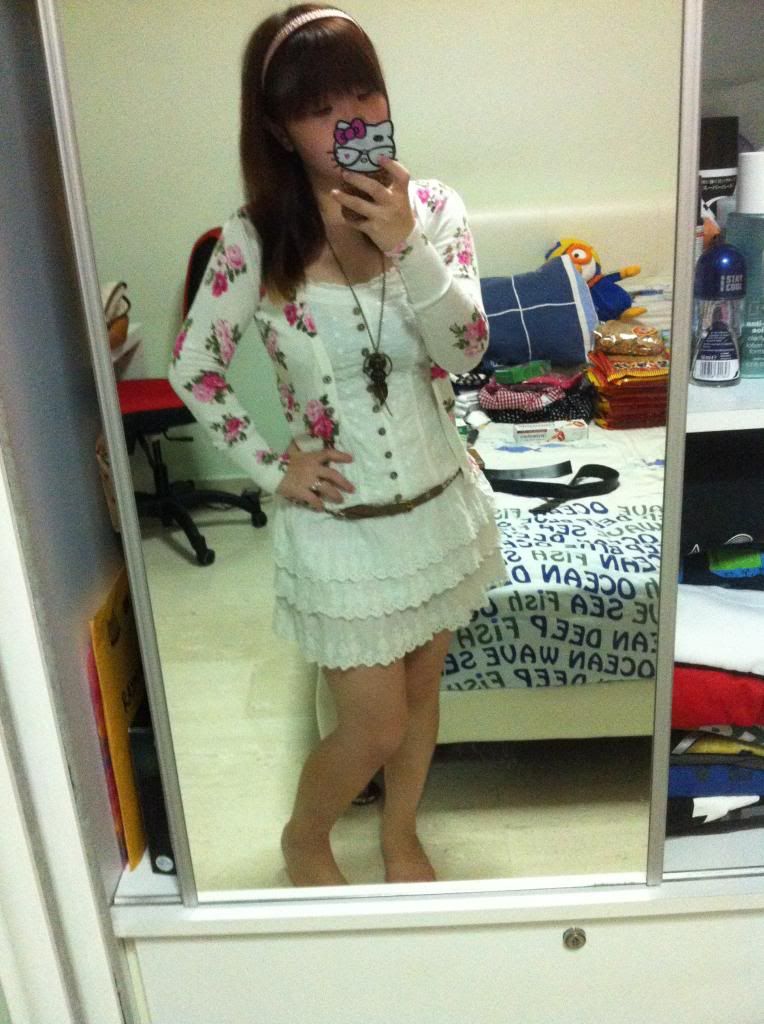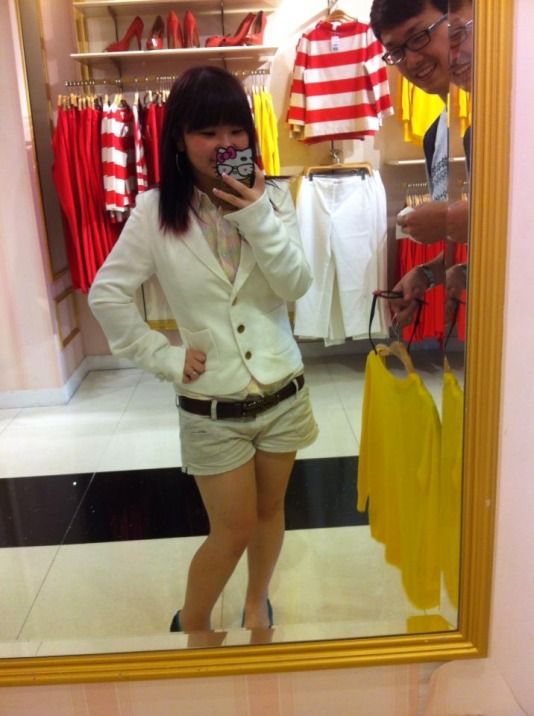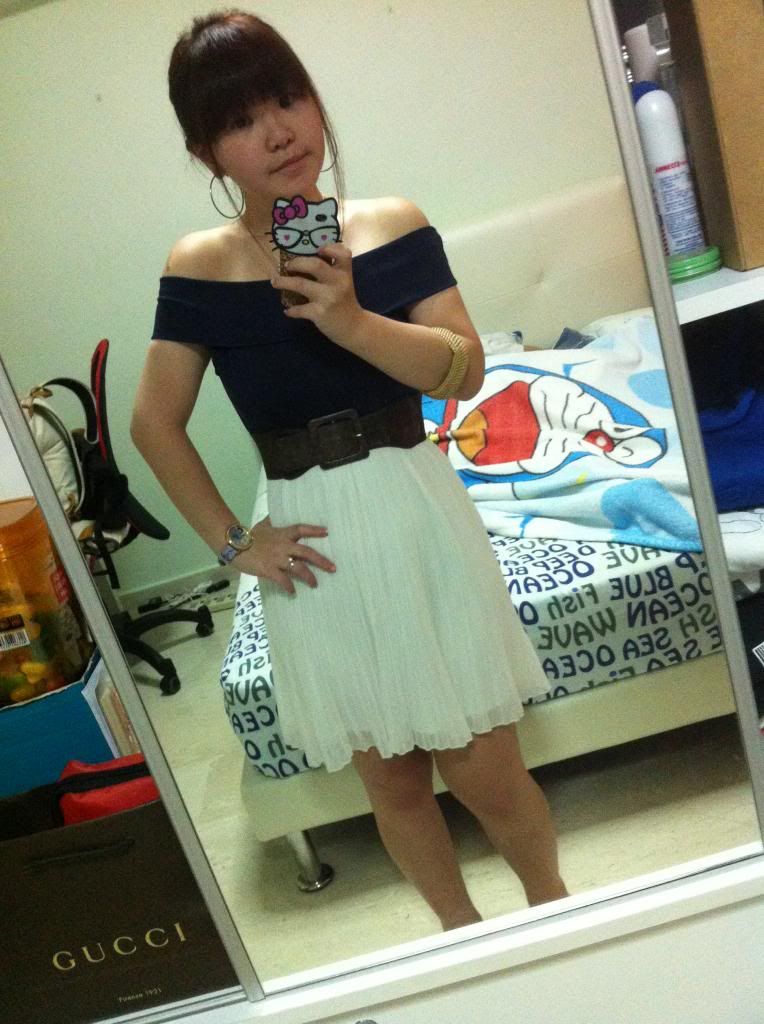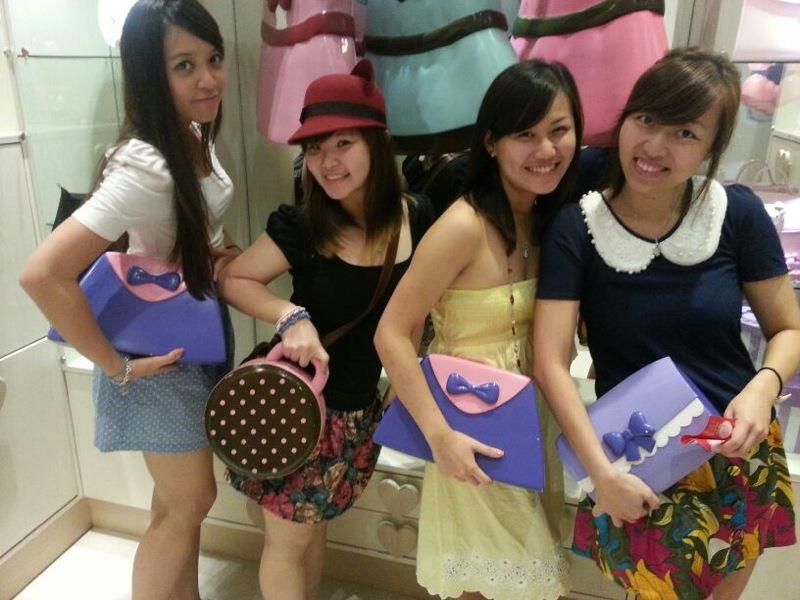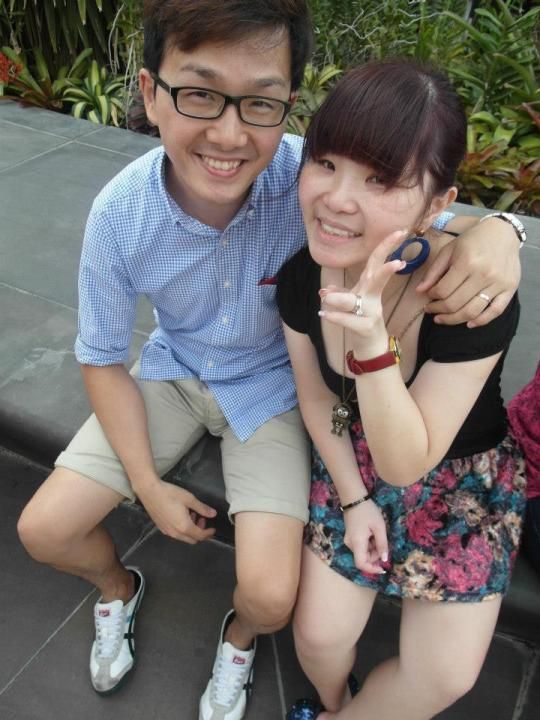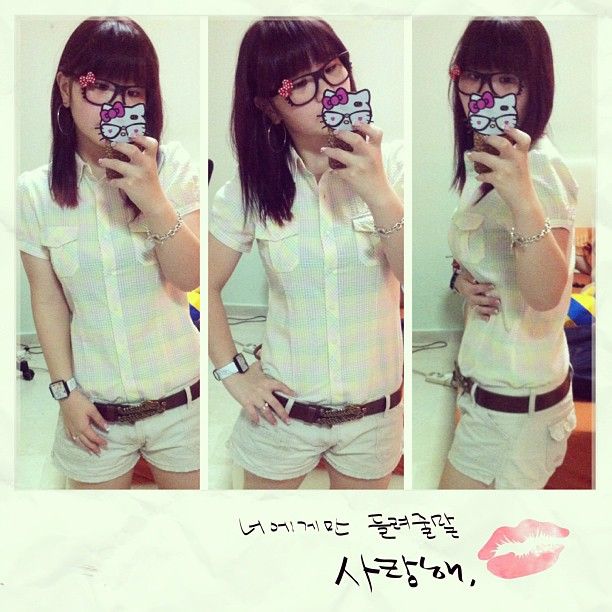 -------------------------------------------------------------------------------------
-------------------------------------------------------------------------------------
-------------------------------------------------------------------------------------
Today's date: 27-Sep-2013
Was told to make some updates of this baguan....
Didn't wanna blog a new entry on this, as i'm afraid some ppl might missed it.
People can easily find this blog entry by googling "baguan slimming"...
So, today I'm going to update on the new location of the baguan outlet and the increase of the pricing now.
Because it has shifted to a ATAS place, which is at Novena specialist centre....
so, the price ought to increase toooooo....
Every 3 kg now would be $500
Every 5kg would be $800!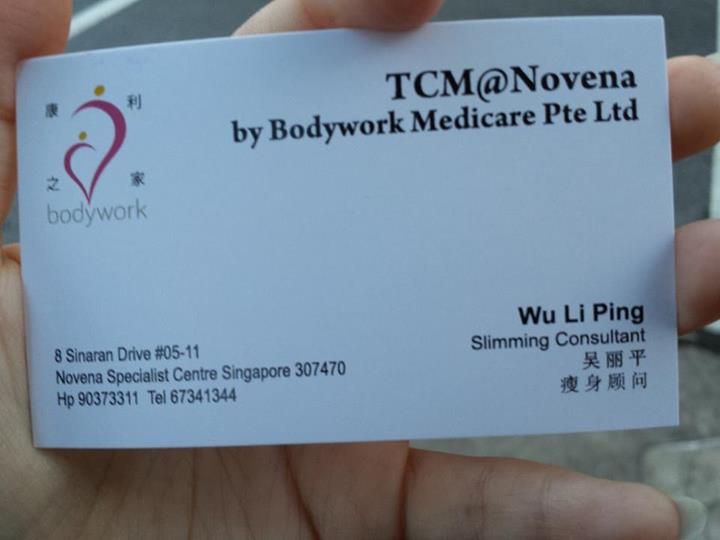 8 Sinaran Drive #05-11
Novena Specialist Centre S'pore 307470
I managed to find my way there quite easily... Its pretty near to Novena Square...
Yesterday was my first time to this new location.
Look way more atas than before la....
No wonder the price increase ....
Look out for this big big patch of grasssss .... haha...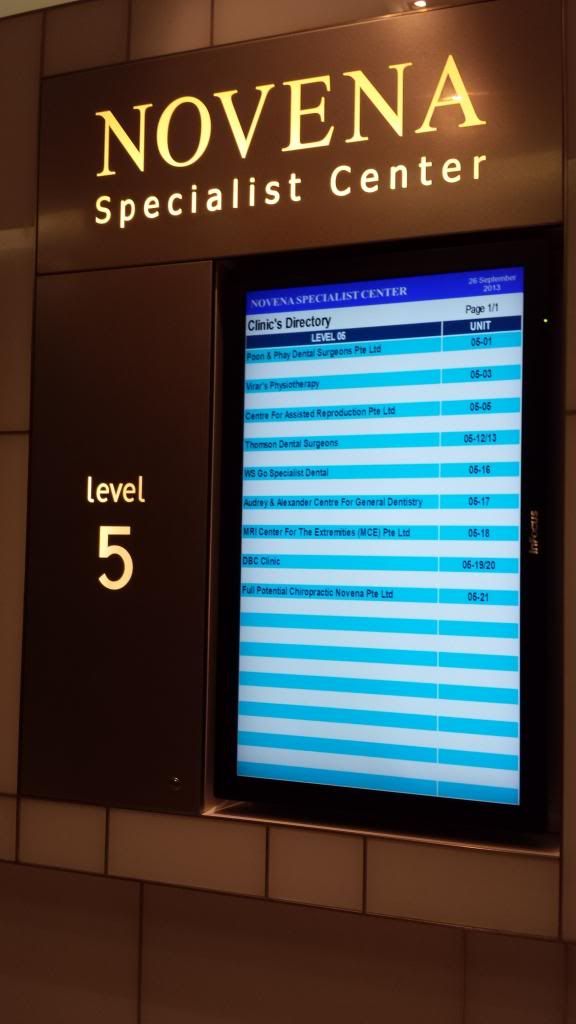 Reached Level 5...
It's a little misleading of the directions...
Took me a while to find it...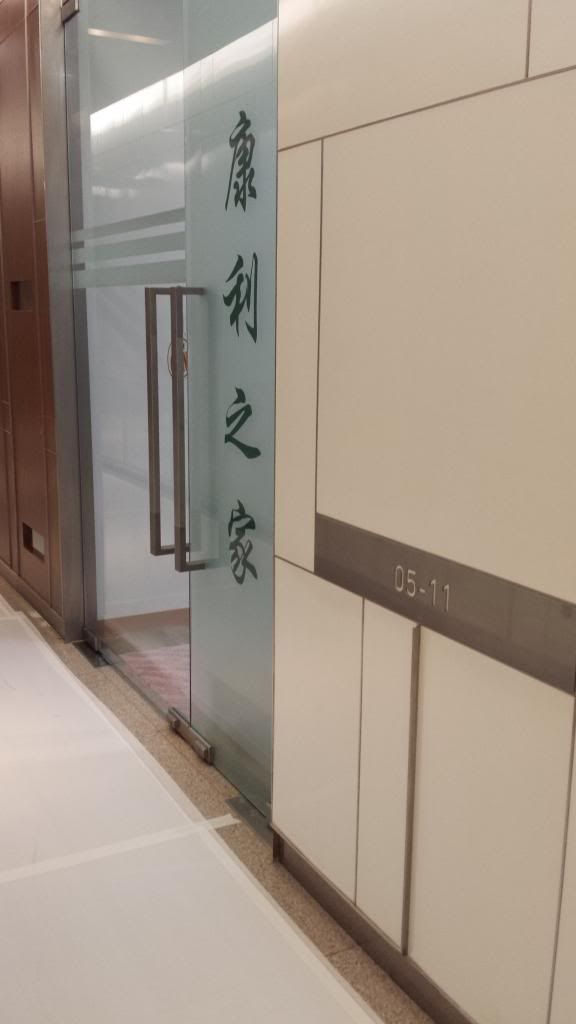 ok, this is the one! The first time, I actually walked past this shop.
Was looking for previous logo and clinic name: Bodywork...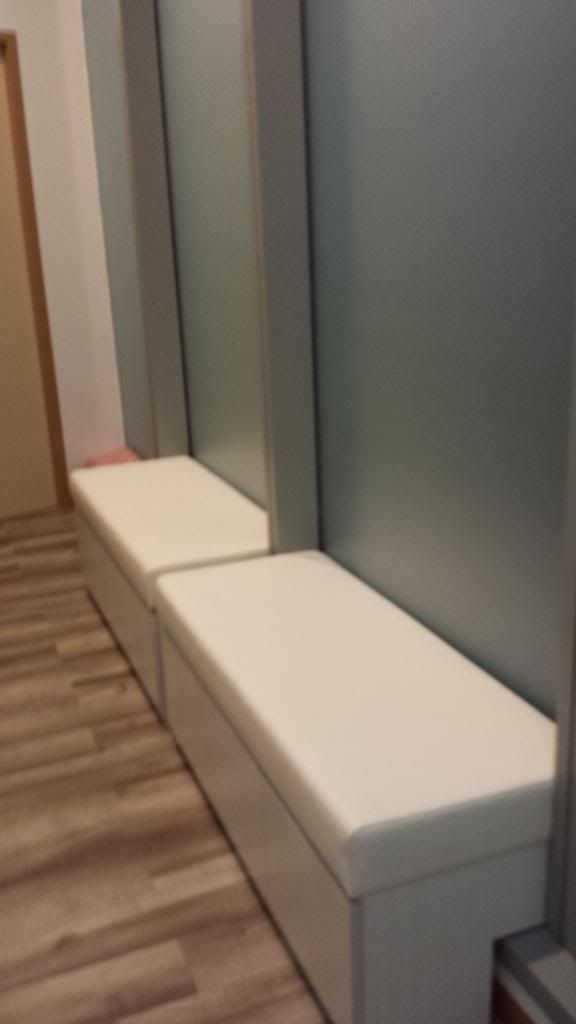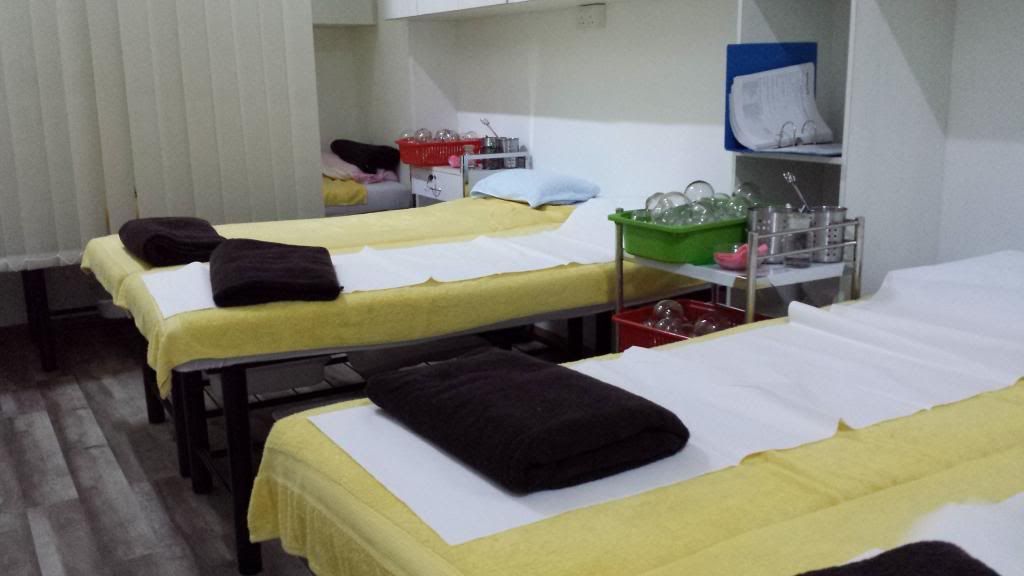 There's more beds now... So don't really have to wait wait n wait...
Wanted to close points yesterday, cos was thinking I dragged a little long for my last package. And thought of just maintaining as of now should do...
But Li ping said let me finish my last 3kg package.... :)
Oki then... shall continue the last package.... Since my company bus dropped off point at Novena and I can go to school at tiong bahru after baguan... ok la.....
Many ppl have been asking me questions like:
- Does it really work?
- Do you have to really curb your diet?
- How long did you take to lose?
- Did you gain weight back?
My Answer:
If it doesn't work, I wont be blogging about this already. :):):)
Because in the past, I have tried many ways of losing, spent thousands of $$$...
so, I find this is a fast, healthy and efficient way, so I'm sharing with everyone out there....
Cos, I know WOMEN.... just cant stop thinking of slimming....
We wanna look good and also there's so so many pretty clothes out there now....
I do curb my diet a lot in the beginning.... As mentioned above, i only take biscuits or bread, fruits, less water.
But as of now.... wahahhahahhaha.... my hubby kept saying... aren't you supposed to be on diet...
heheheheeeee.....
I do still control myself la... i eat bite sized of everything lo....
which is why my weight kept dangling there lo....
But at least, i didnt gain it back...
That is something that everybody want right? Eat and dont gain it back!
Cos super super duper long ago, probably 9yrs back? I starved myself and lost 15kg... and yoyo back after i started eating...
Pretty scary....
How long did I lose this 10kg?
Hmmm....
First week 4kg.....
in 2months about 8kg
Dragging dragging.... maybe another few weeks? Haha....
In between i closed points once as I'm going to a few oversea trips...
Actually, if you are disciplined, you can actually lose 10kg in a month.
There are customers who did that.... So, don't keep worry this and that.
Tell yourself you can do it, and you will!
Below are some pics of myself NOW...
Cut my hair short right after my wedding.....
Will post my wedding stuffs when I'm less busy....
Pretty interesting wedding concept too... stay tuned kkkk.....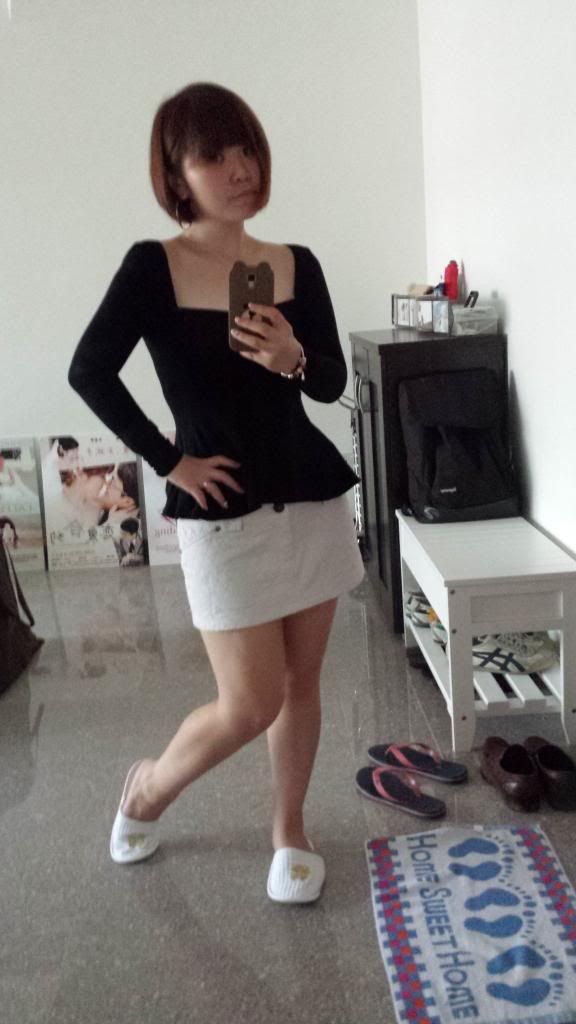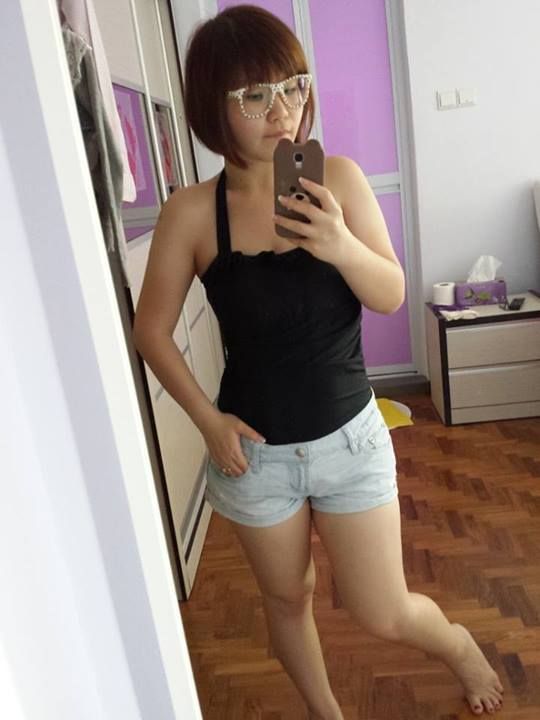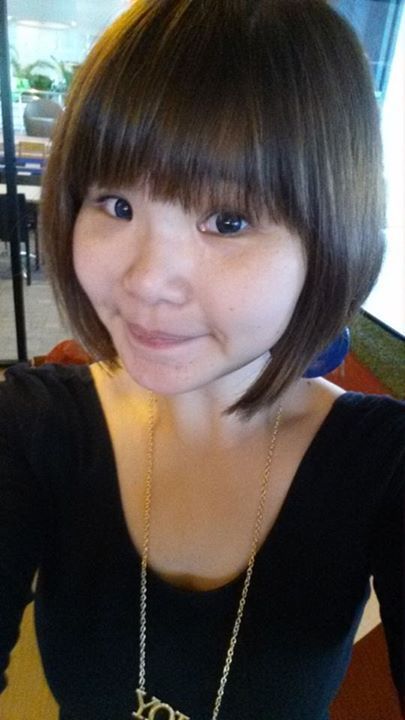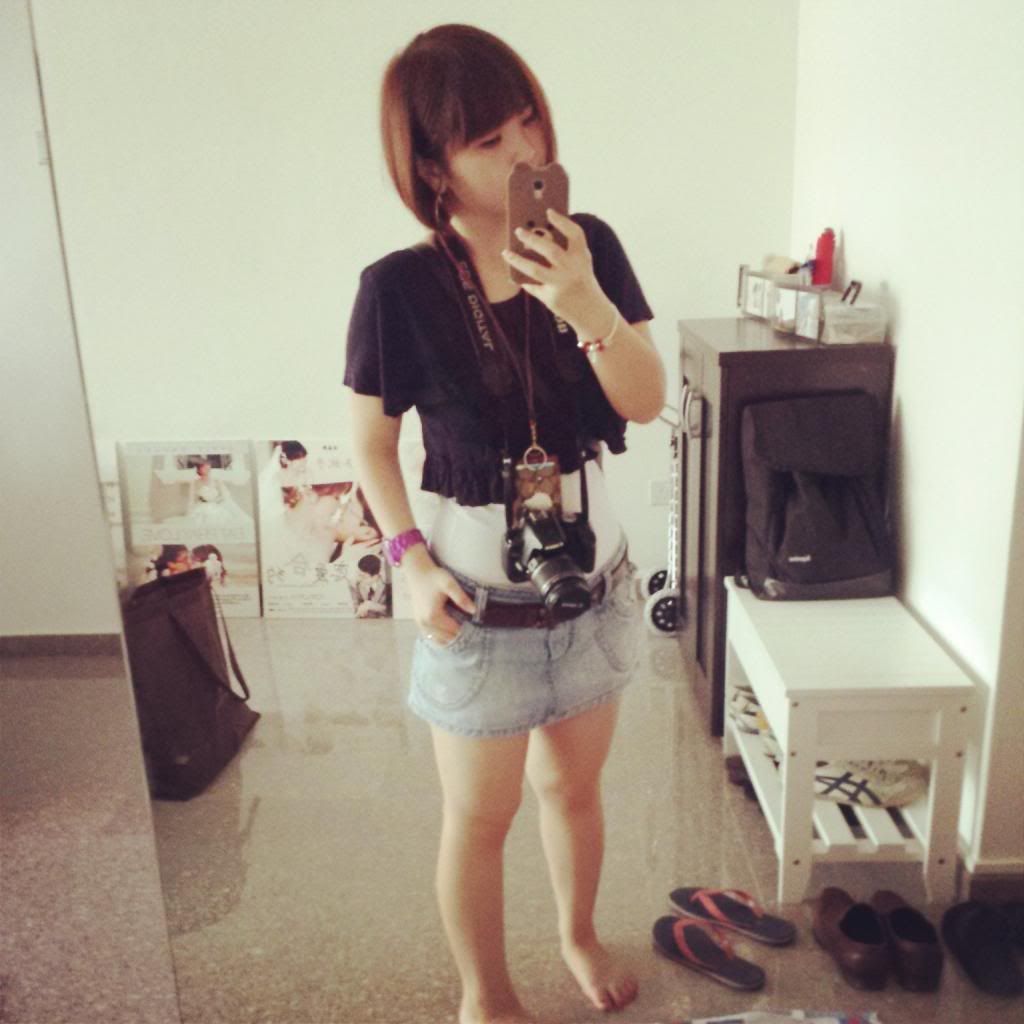 oh ya, previously I posted a futsal event during July 2012 right?
Now, it's Aug 2013!