Hens Night
It was actually a quite last minute thing, since i was free on a Friday....
So, we had a HEN's NIGHT!
Met up with Sorsan, Rayne and Wendy at Vivo for dinner.
But as usual, Wendy had to leave early, cos she has to wake early the next day for work.
So, another fren of mine, Peishan came to join us. Dressing almost like me.... a black dress with a Zip zip in front!
Camwhoring time in the toilet and some touch up on the makeups!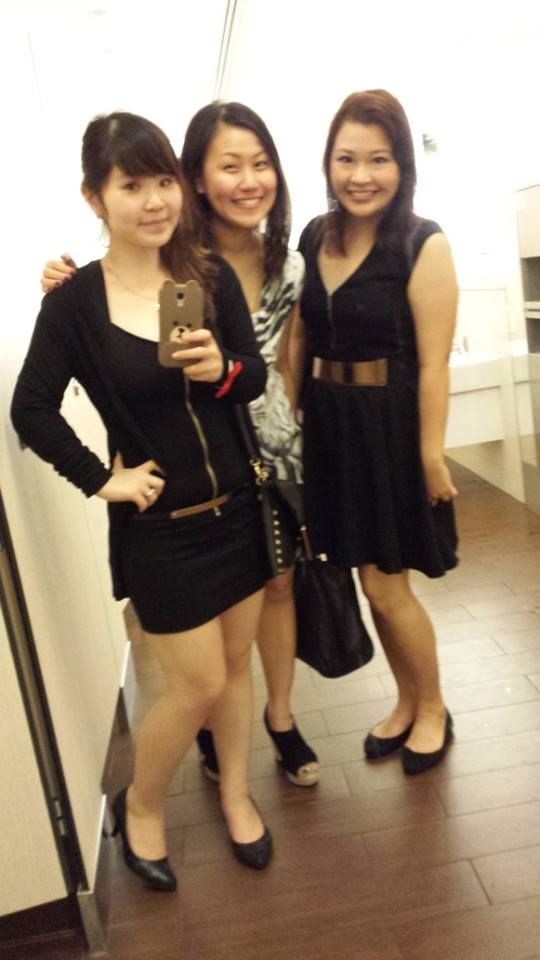 That's me, sorsan & Peishan!
Rayne with a Chaplin top and polka dotty leggings.... always full of weird weird combi... lol..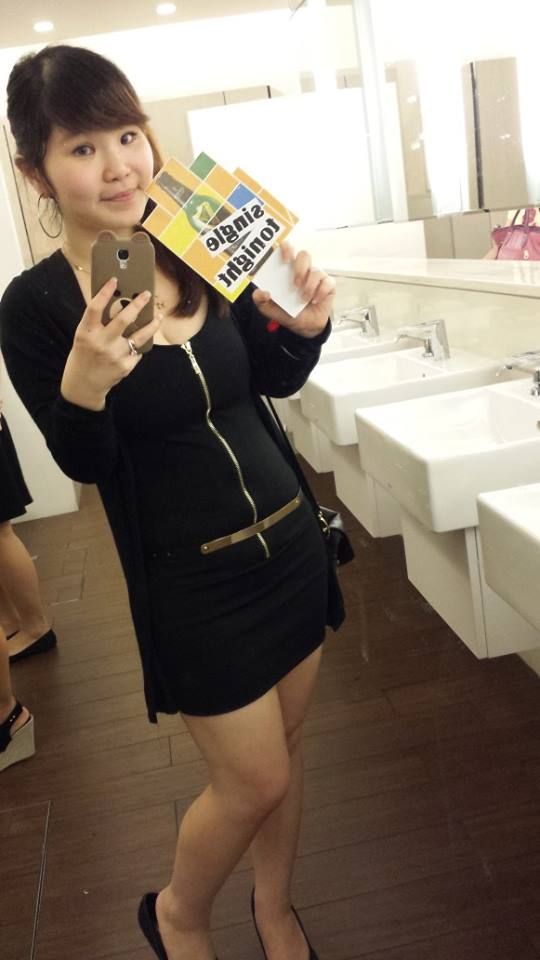 The small "single tonight" board done by our Ms. DIY last min.
and "Bride to be"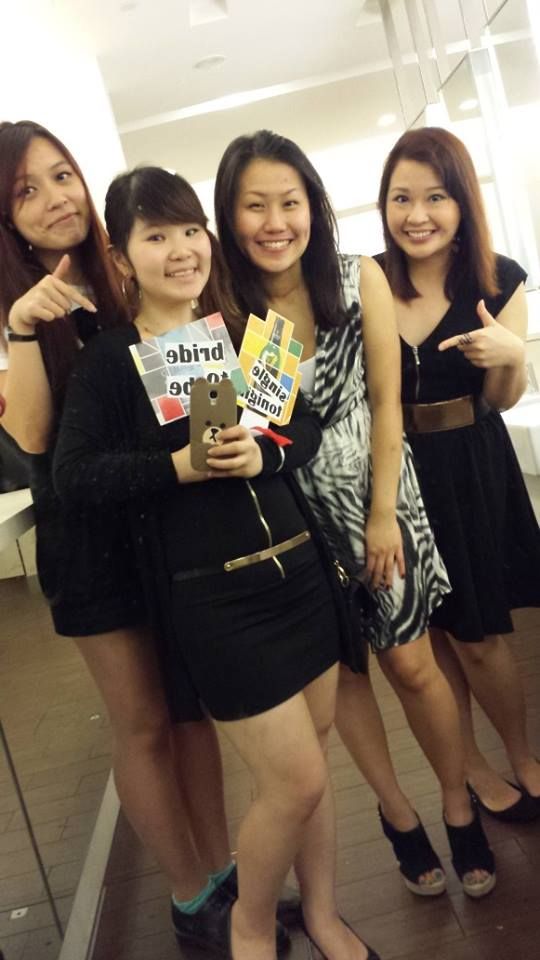 Someone decided to remove her polka dotty leggings... wahhahahahha
Of so many clubs, we decided on District one, since none of us been there before.
And there's free entrances and drinks!
The last time I visited a club was few months back to Clark quay zirca? or rebel... cant remember...
But all were xiao di di and xiao mei mei la... cannot make it la.....
or maybe am I too old for that already?
District one.... used to be powerhouse?
Free entrance for ladies everyday.
And if you come in 5, you'll get a free bottle of hard liquor... Cool isn't it?
For guys, if you have safra card or posb master/visa card, its free entry too!
really a bottle of henessy for free!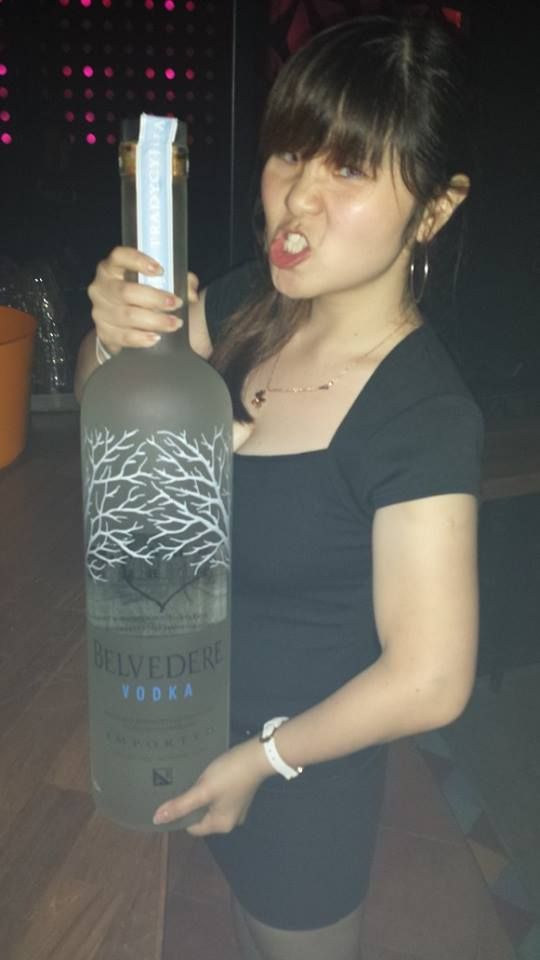 ok, this was for show only.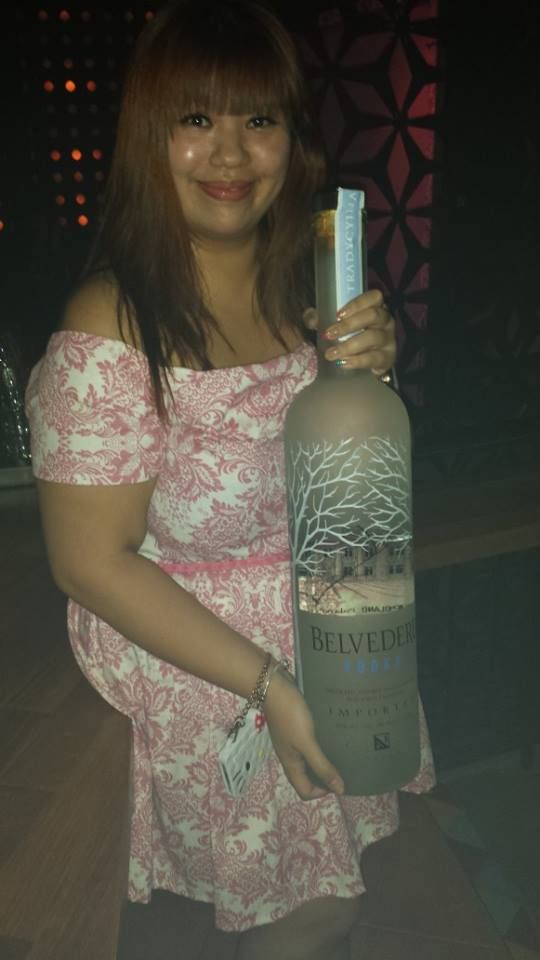 Xindy came to join in the fun too!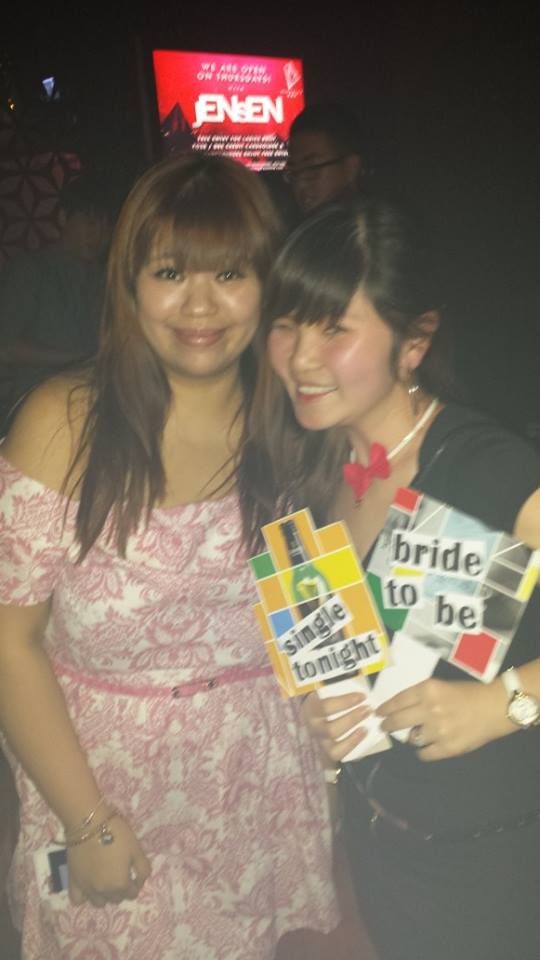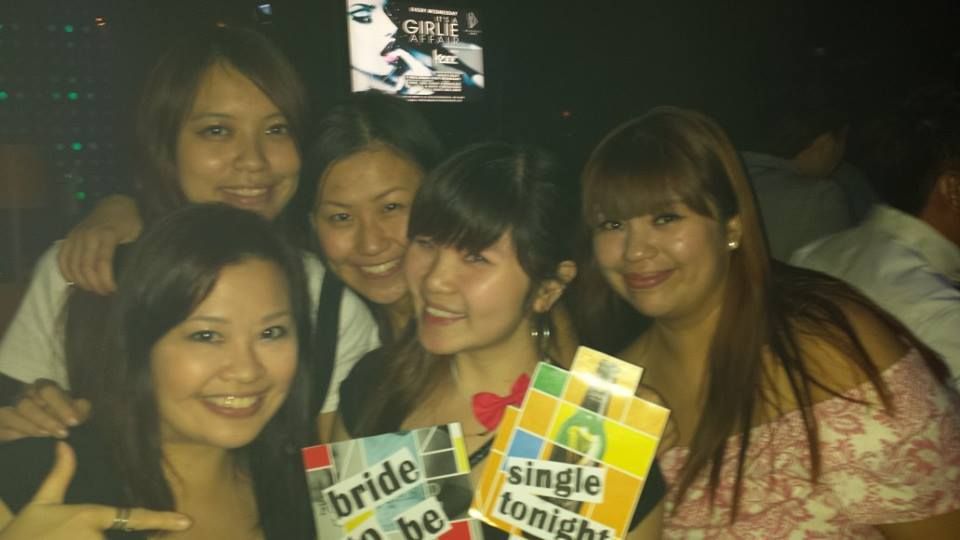 Let's drink!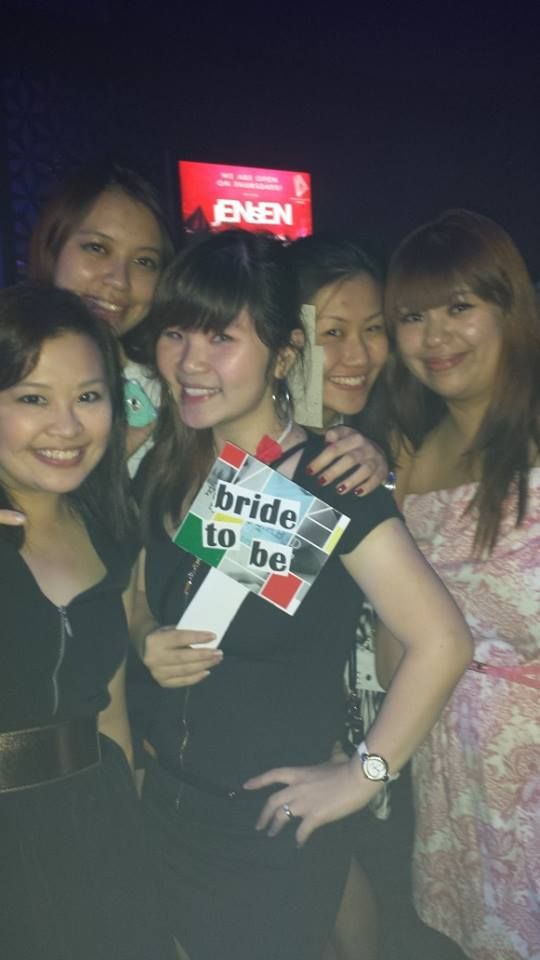 Rayne's cousin, Joan came to join us too!
So, what's Hens night without some challenges man.....
My first dare: To ask a guy from next table to treat me a drink.
Seriously, in my mind was.... the next table all like still young eh... I don't think young guys will treat drink de lo... confirm niaos (cheapo) one... lol...
And turned out that the guy at the next table is having his Bachelor night.
So we ended up drinking our own drink straight from bottle la! 2seconds for me... 4 seconds for him...
Eukkkk... It's pretty disgusting...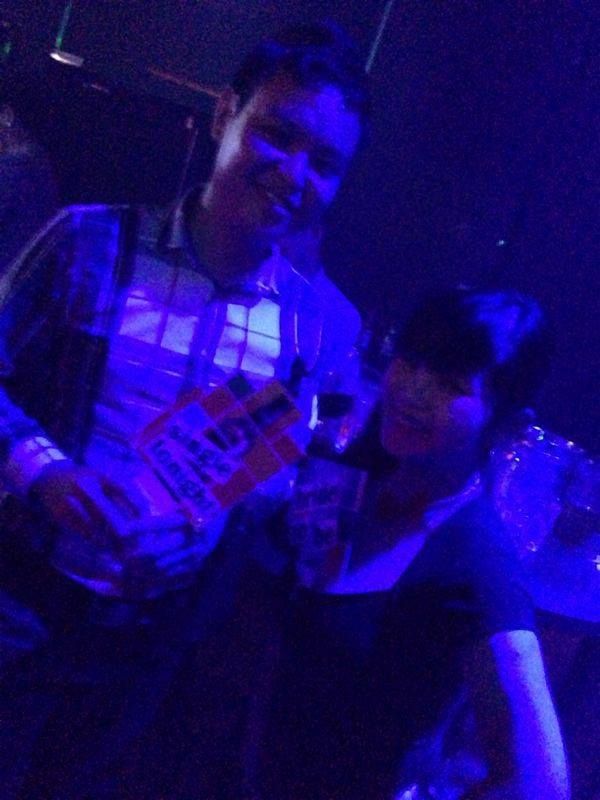 This was the Bachelor!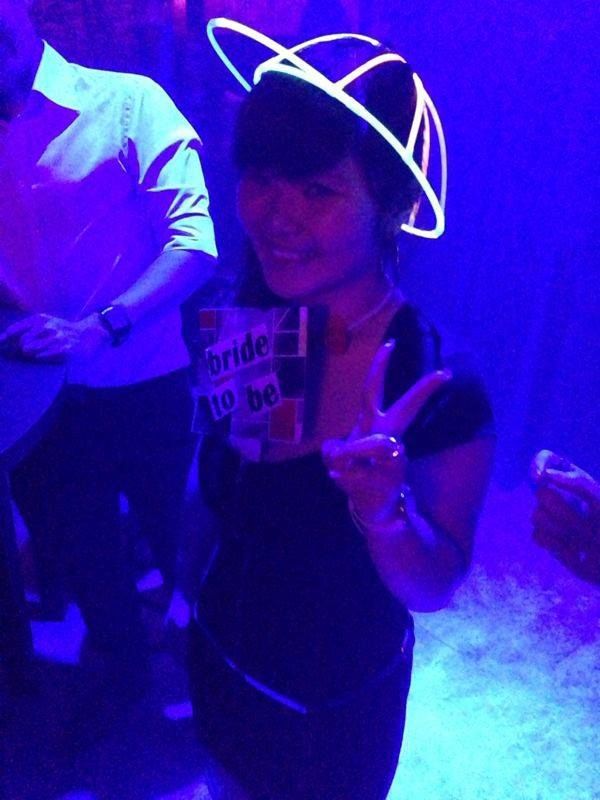 Borrowed their cool cap!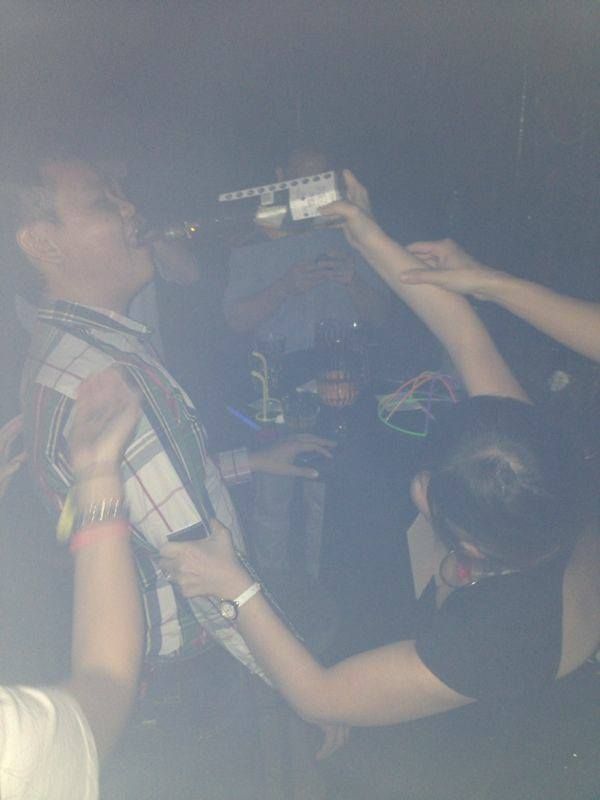 Drink ar!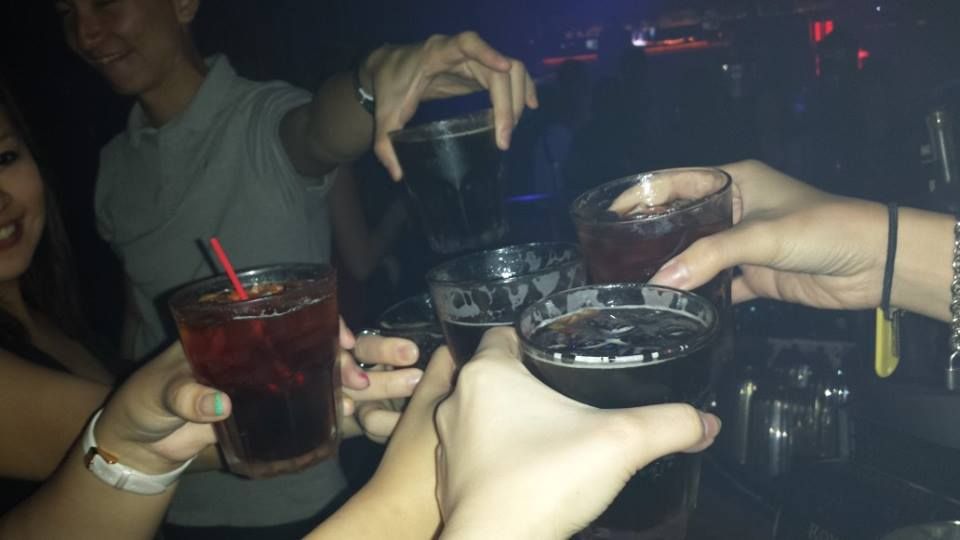 Cheers!
So, my next dare was to take photos with 10 guys. My frens cheated a little, saying group photo considered as 1.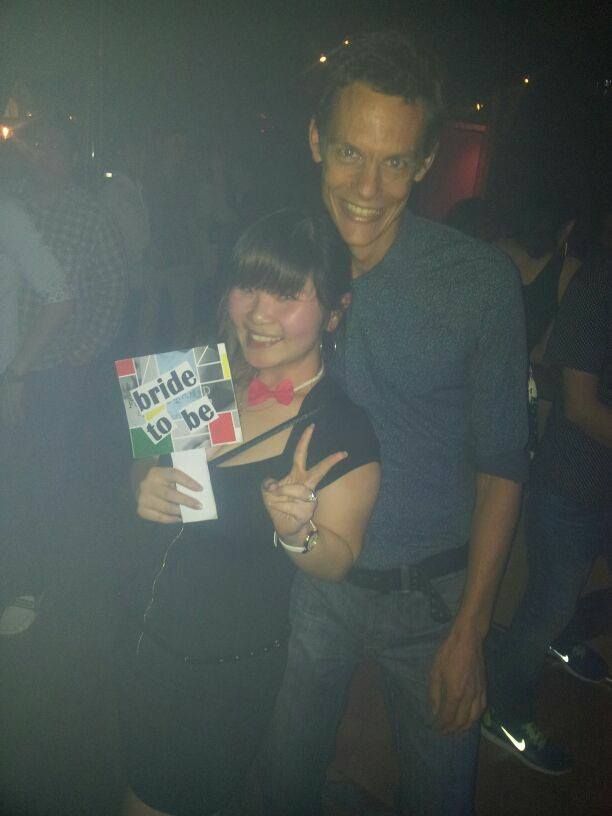 With an angmoh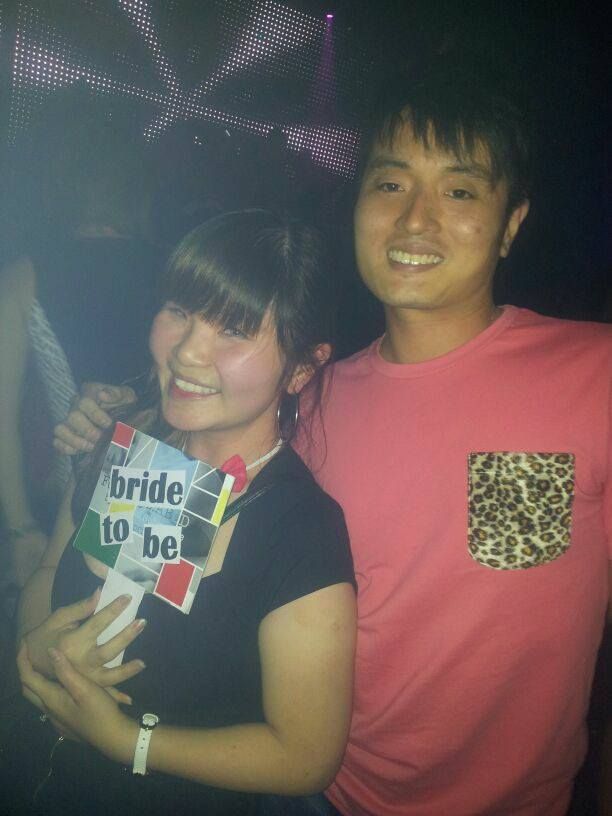 hmmm.... no comments..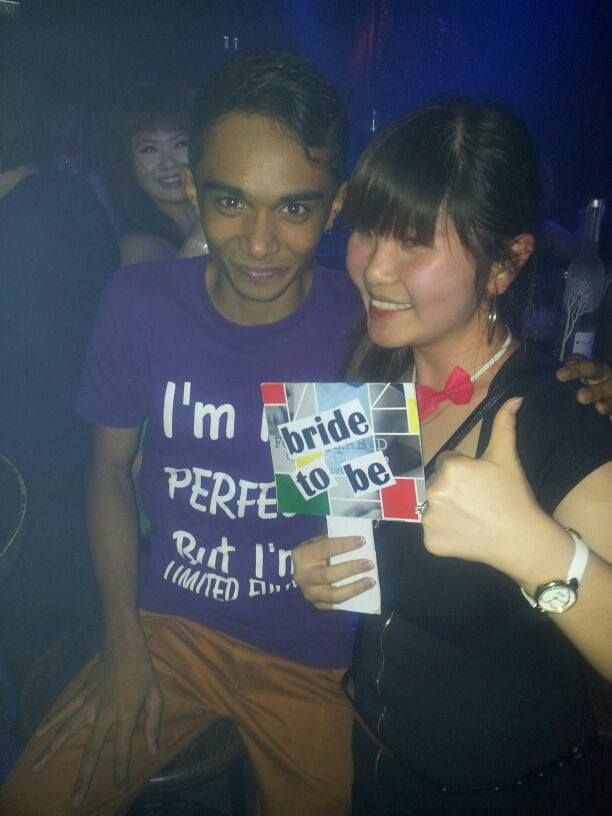 err... they insisted i take a photo with him...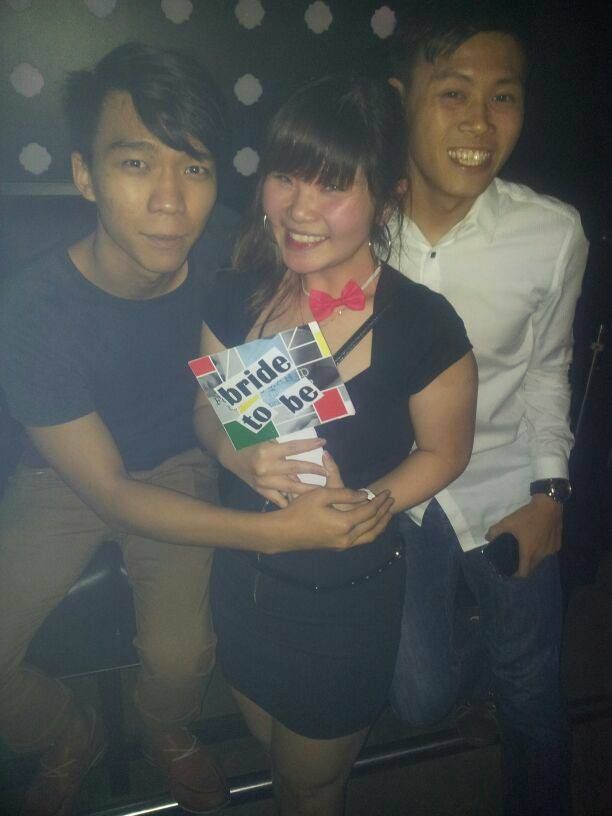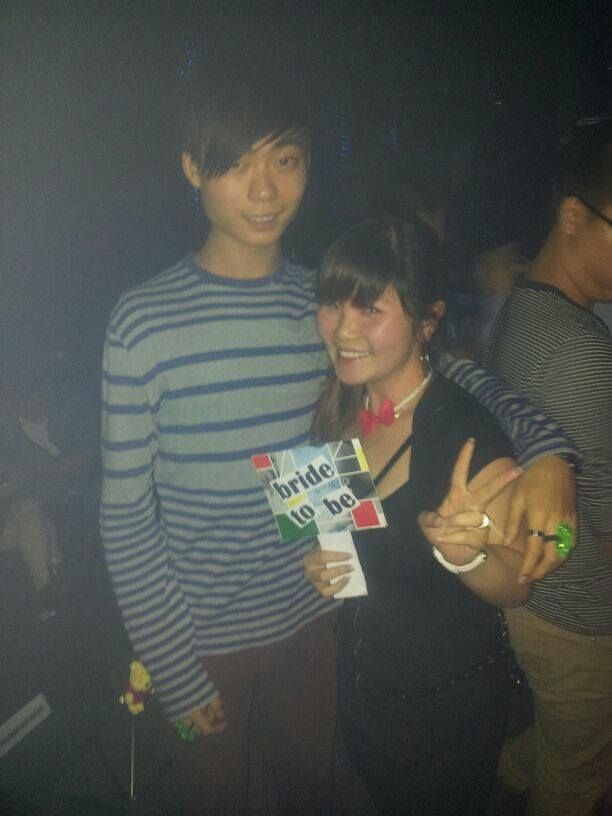 errr.... hmmmmm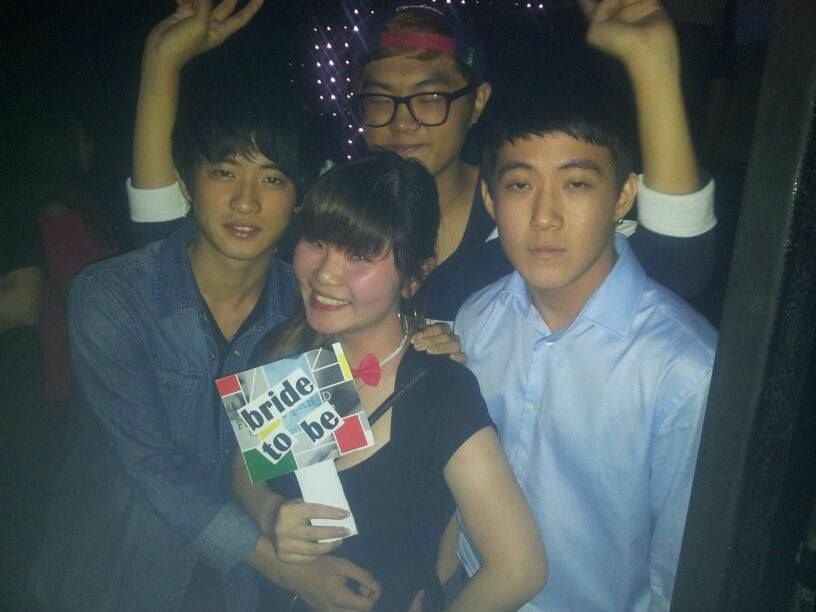 I think they are Koreans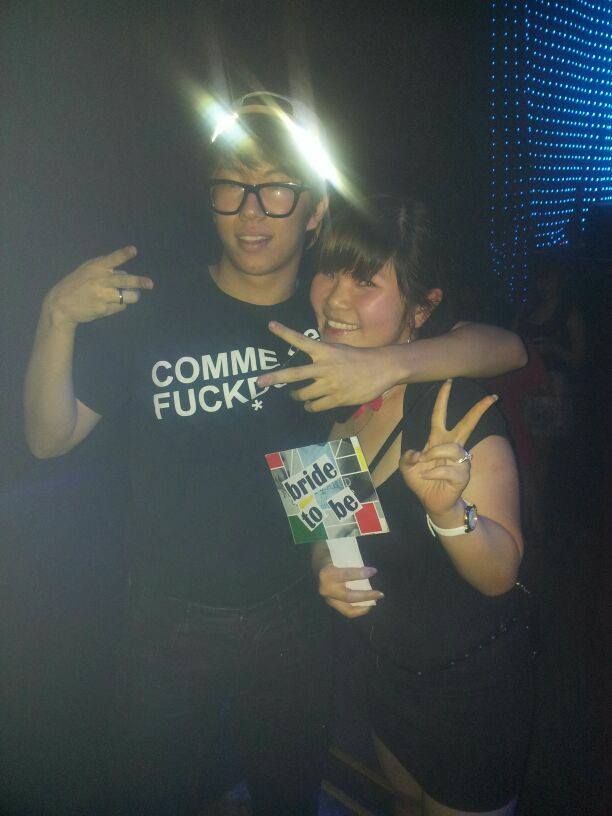 He's a korean too..
And after looking at these pics.... i really do believe that ppl look better in the dark....
lol...
Next dare was to dance on the stage.... ok la....
Next was to take my heels and act as if i'm calling....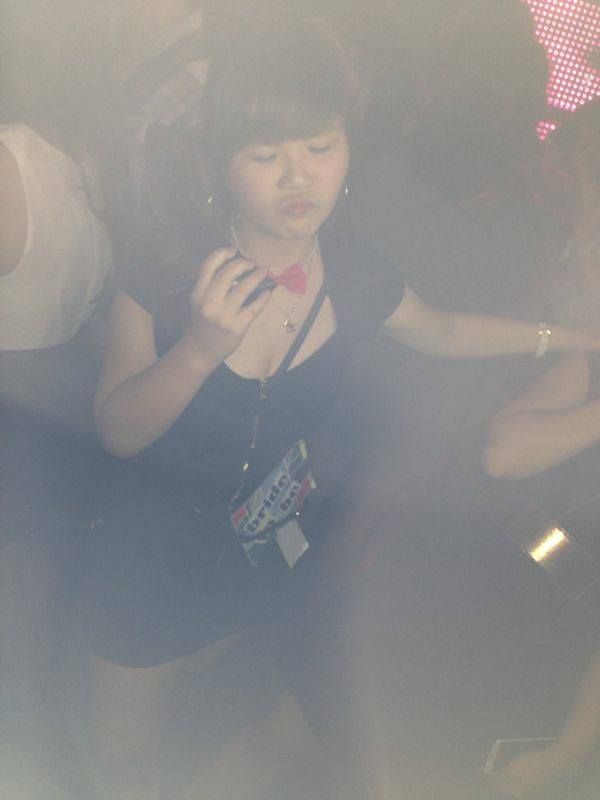 Jagerbombs. It was sweet and taste ok!
But right after that... ok... Let's go to the toilet!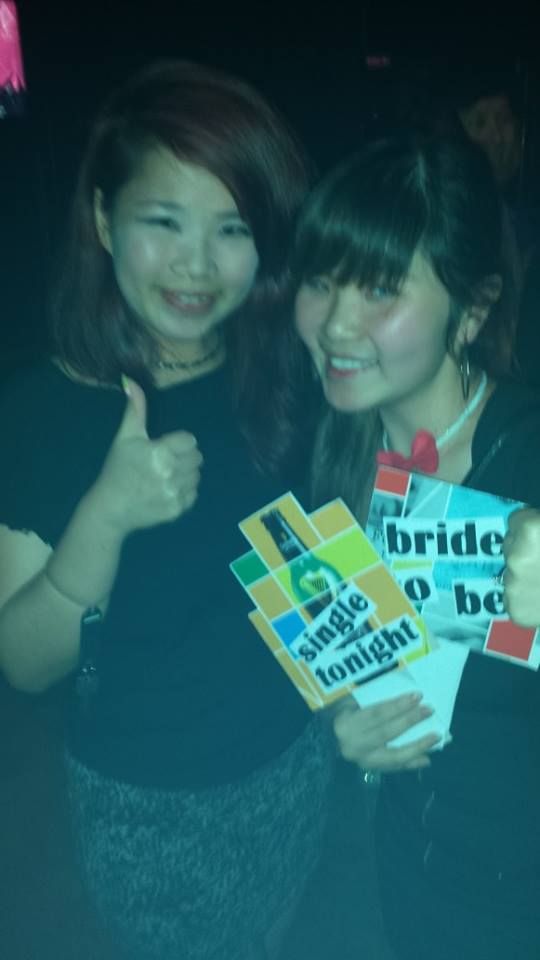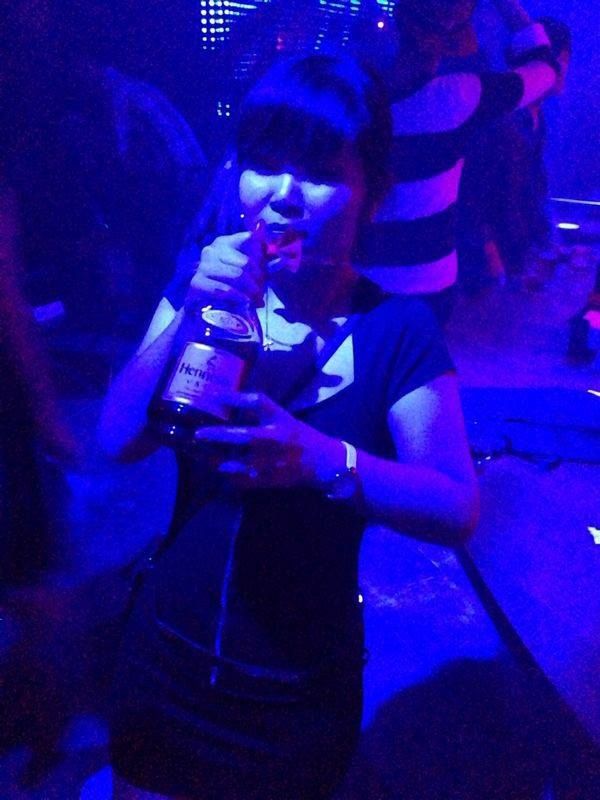 Just drink only la!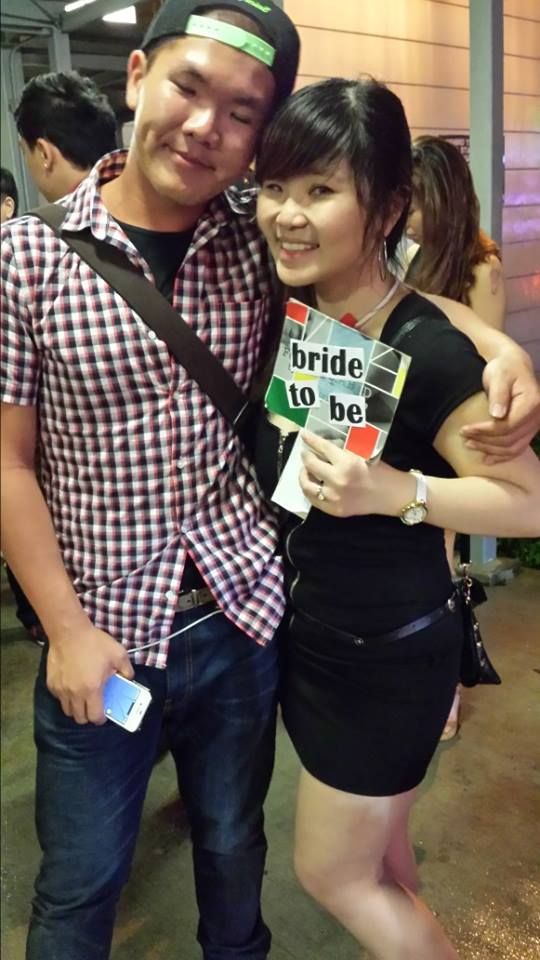 My bro came to join us after that... I think he's almost drunk!
That's about my hens night.... a simple and fun one!
Next blog entry on my wedding day! Stay tuned!