Christmas celebration 2014 (with Precious) - Disney Theme
My part 2 celebration with Precious. Again it's without our Jia Jia. She was still working at Saudi!
Last year, we cooked our own dinner. This year, to save the hassle of cleaning up, we ordered the Christmas meal from Morganfields.
Present to you, I'll little cutie Santa!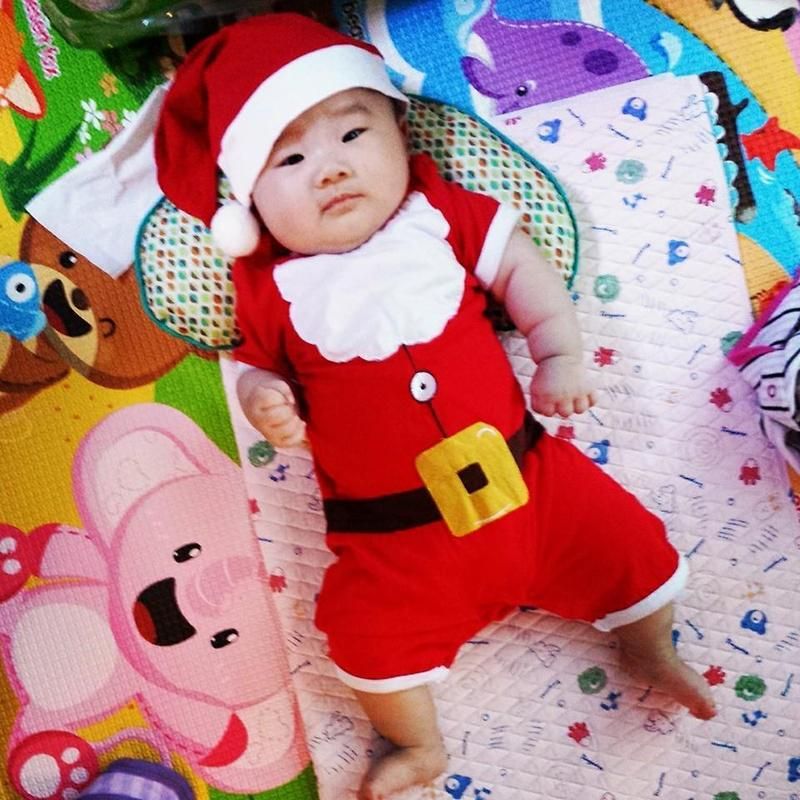 Look at those fatty arms!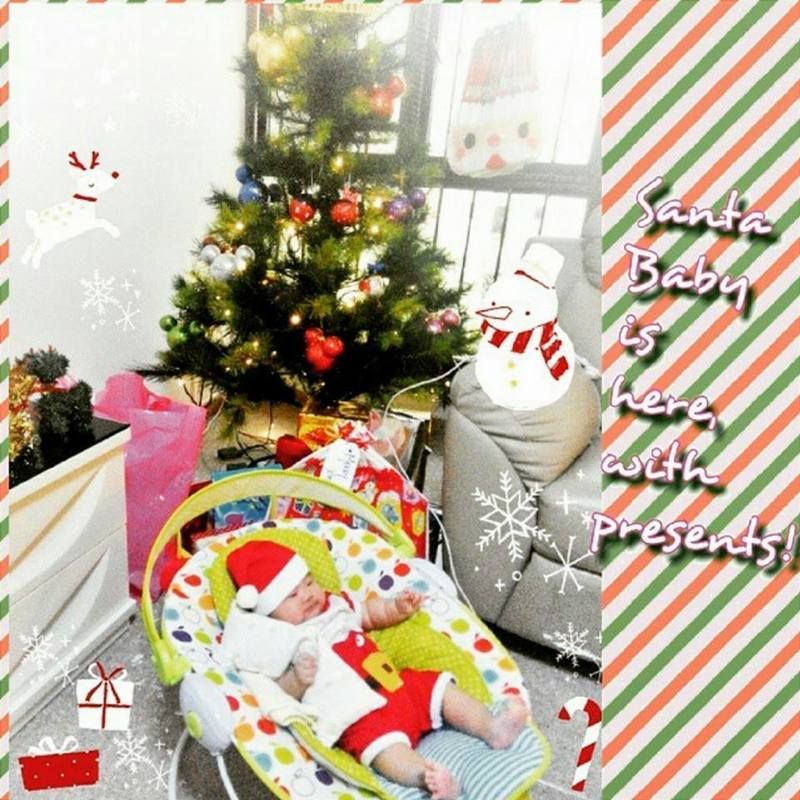 Santa baby.... Where's our pressie?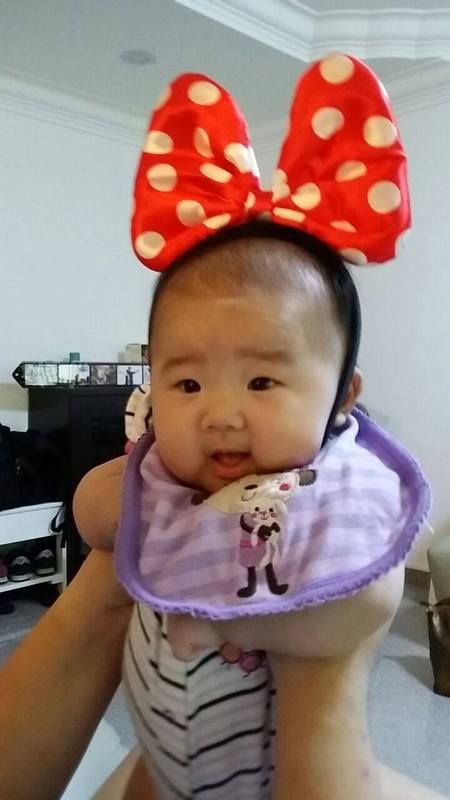 Changed attire cos she spitted milk on it. But still, Minnie mouse is here!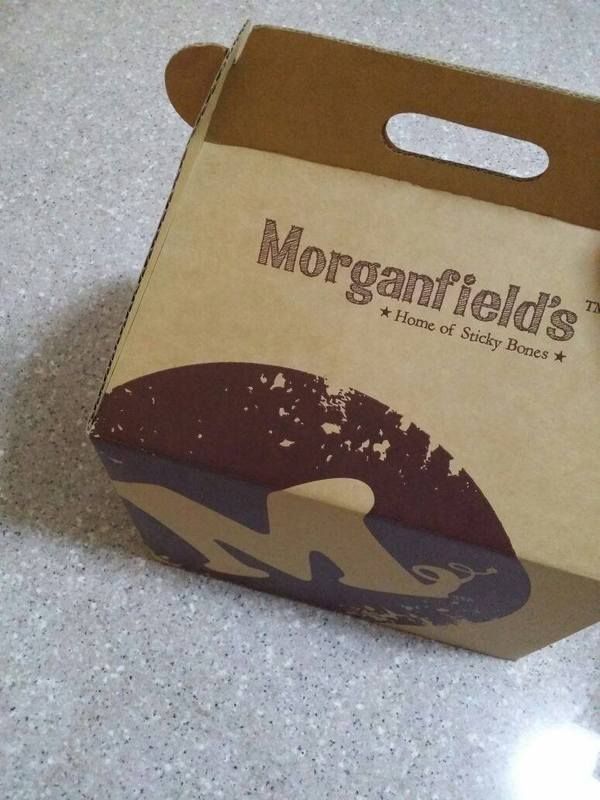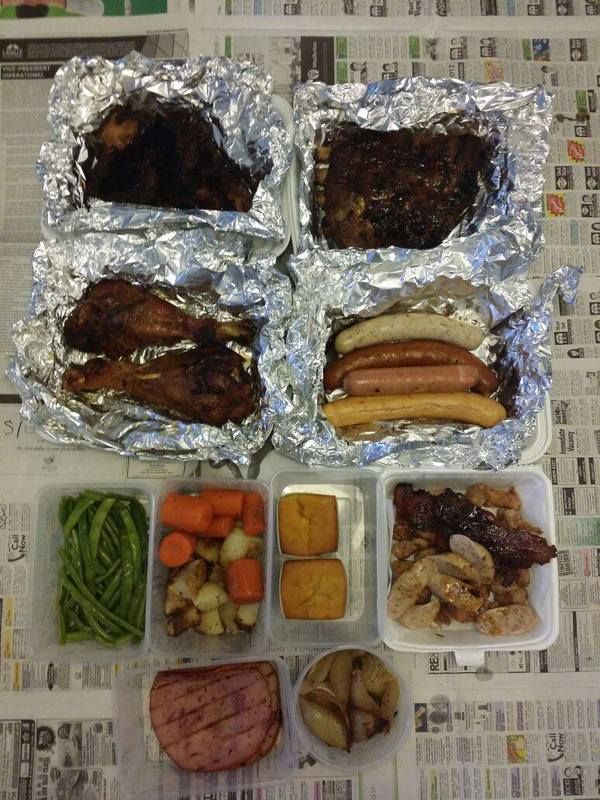 Morgan's Christmas Feast cost $149.90. It consists of 4 grilled sausages, cranberry sticky bones (half rib slab), hazelnut sticky bones (half rib slab), bourbon marmalade glazed ham slices, smoked turkey legs, roasted potatoes, carrots, onions, long beans and corn bread.
The meat were tender. Initially, we thought it will be insufficient for us. But, we still have leftovers, not because it doesn't taste good. Just that we were too full!
Wefie time!
Wendy ordered this from her company.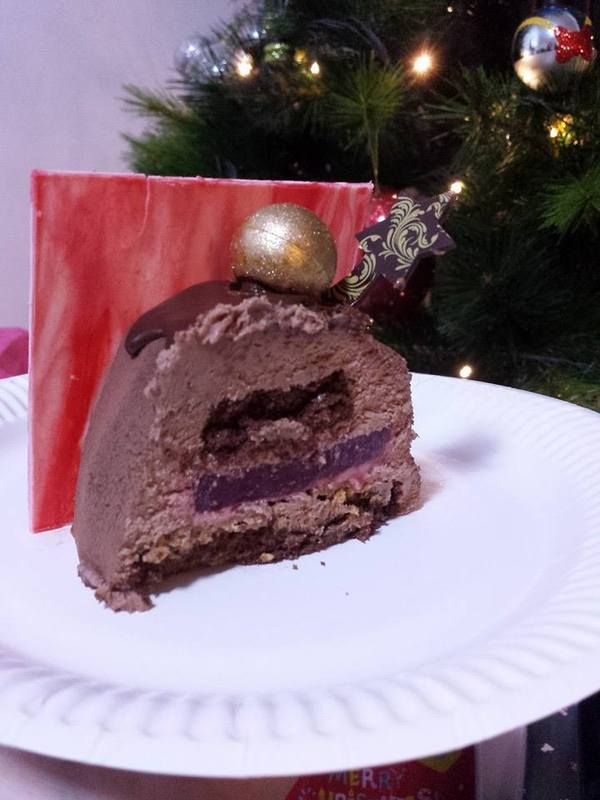 Kinda special, but I don't quite like it though. oops :(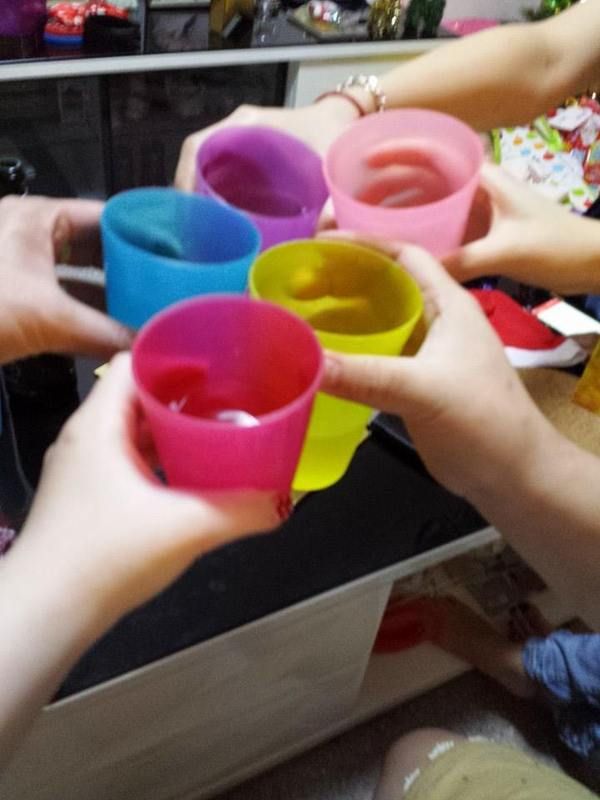 Cheers. Fake fake only. Later I drink liao.. Val drunk how? lol
Present exchange time. Last year, we bought $50 budget present for each person.
This year, tight budget la. We use the Elfster online program to pick the person to give to.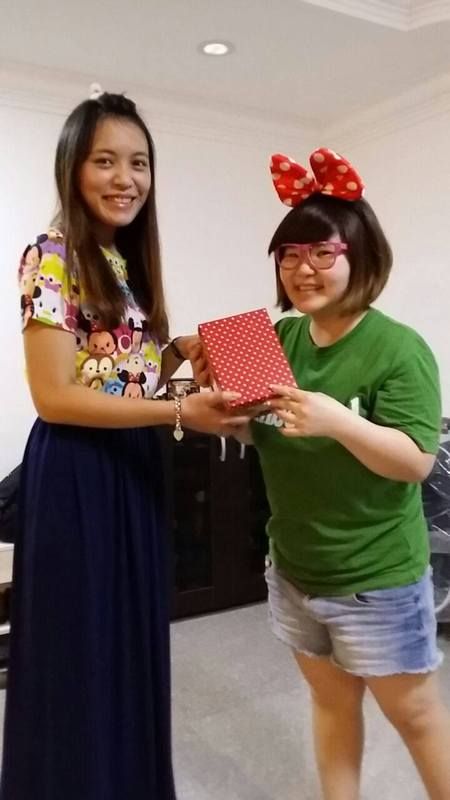 I'm her secret Santa.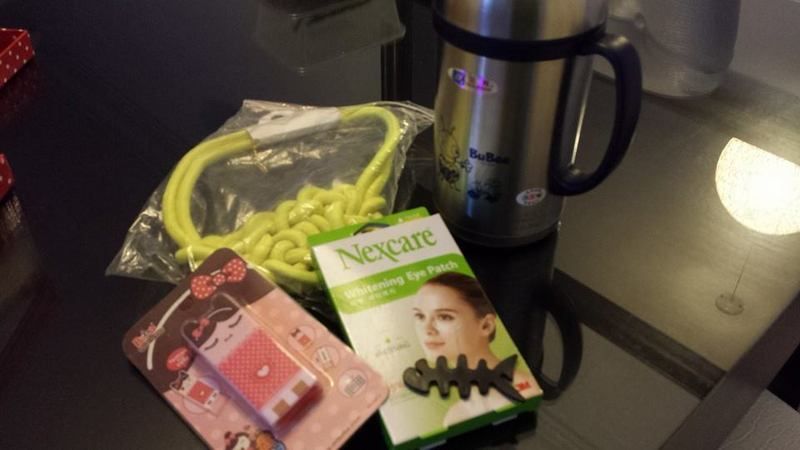 She needs a warmer to bring soup or porridge to work. Eye pack.. cos you see her eye bag la!
A mini brush to wipe her keyboard... cos she working in the office now!
A necklace, cos she once mentioned before she was looking for it eh... if I'm not wrong. wahaha.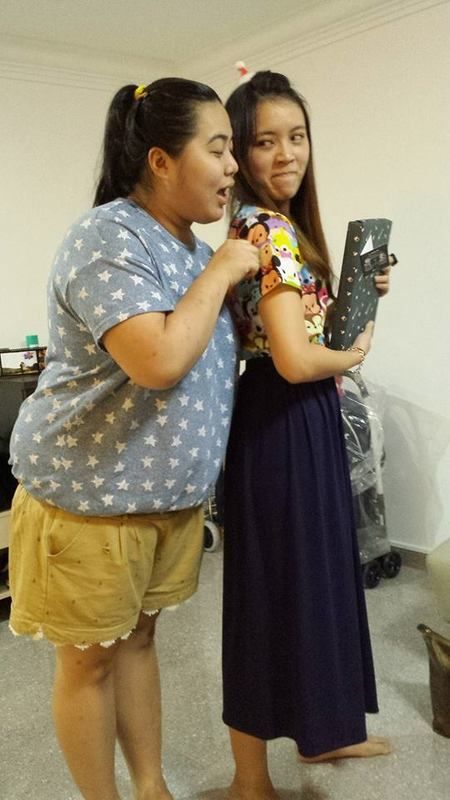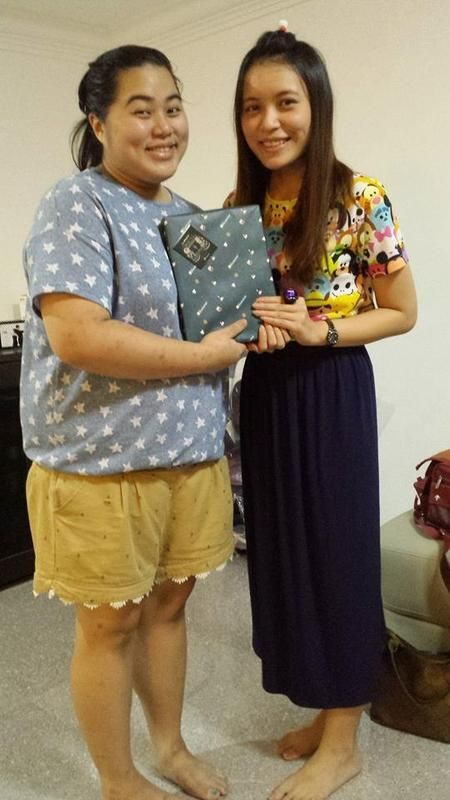 Rayne was Wendy's secret Santa. And she gotten the Gordon Ramsay's Cookbook!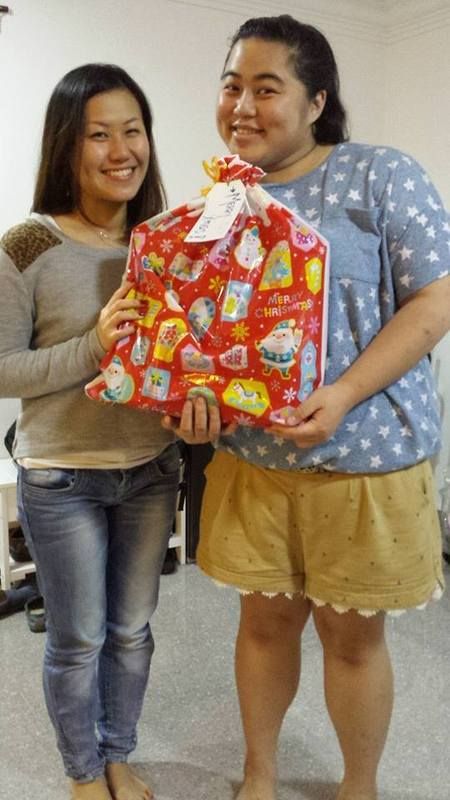 Gift from Wendy to Sorsan.
I thought it's quite cool eh.
Pretty chic and personalized.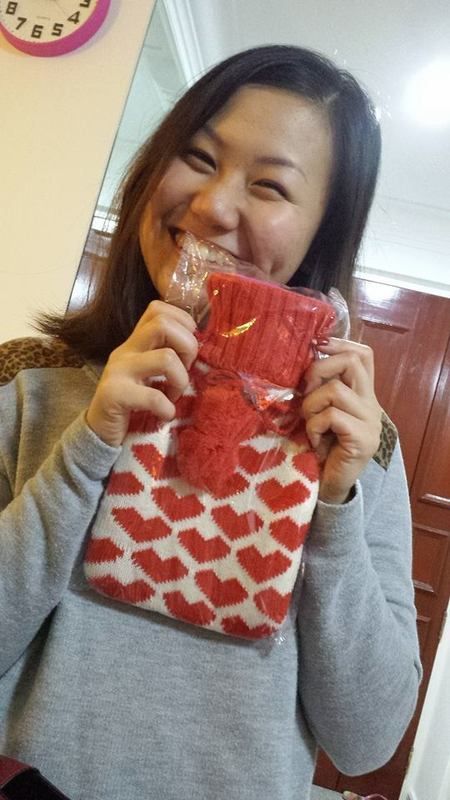 Sorry, I don't know what is this called. A hand warmer? Aiya, to warm your hands la.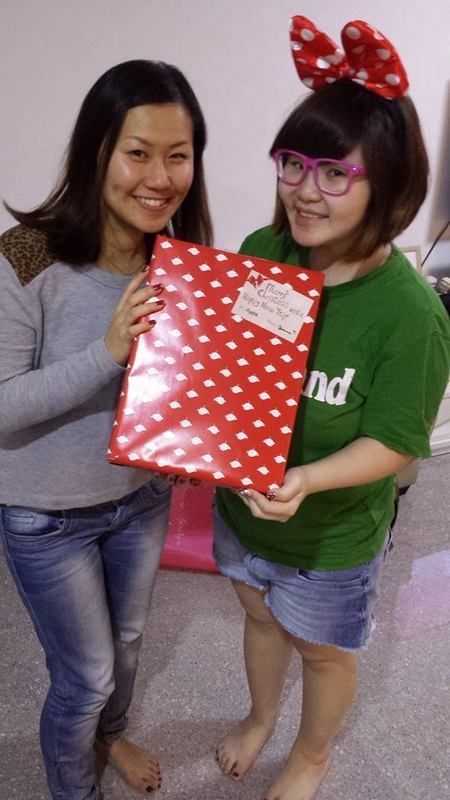 and my secret santa was Sorsan.
I wanted a baby carrier.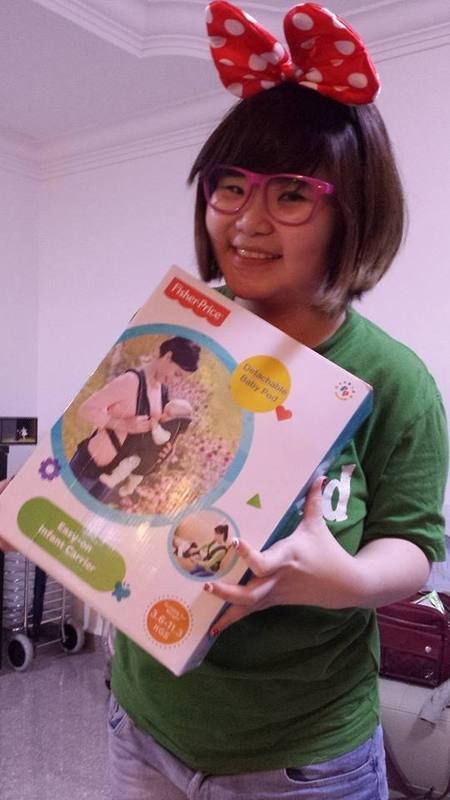 and Tadaaaa.....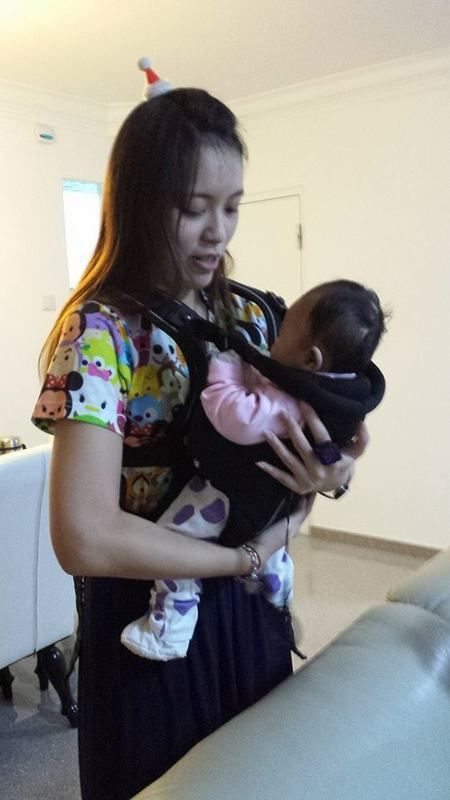 come come... here comes the fake mama... trying out the carrier.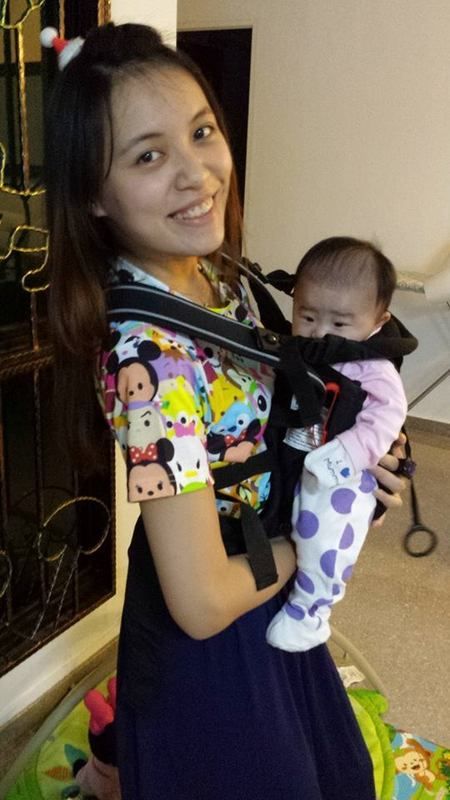 Pretty useful. I'm still using it now.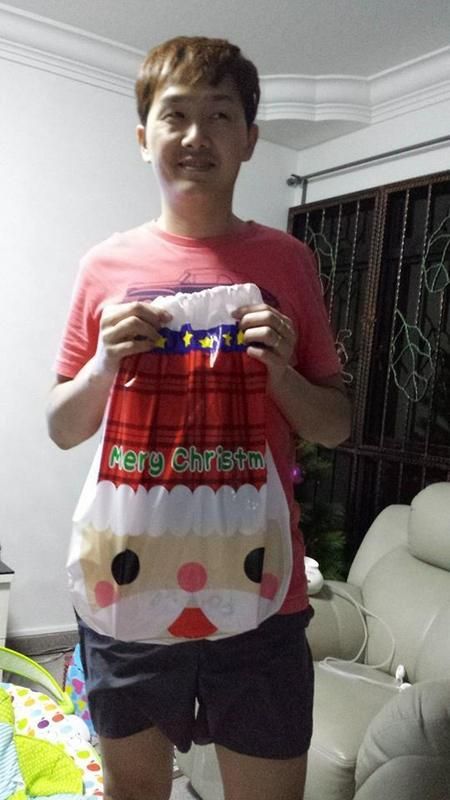 That just woke up look. A little gift for him. 2 tops and his fave chocolate!
That's all for the Christmas party.
Next, I'll post my hubby's mini 37th bday celebration.