Christmas celebration 2014 (with poly gang) - Disney Theme
Sorry guys, this post is almost 6 months late! But, nevertheless I still decided to post because this time round, there's little Valerie with us!
But also because there's Val around, I decided not to have too many celebrations. As baby needs to have more rest, and we will have lots of clean up to do after each visiting.
So, there's only 2 Christmas celebrations at home for this time round.
The theme for the Christmas this year would be Disney Theme. We bought many cute Disney Christmas deco balls from Hong Kong last year for our Christmas tree.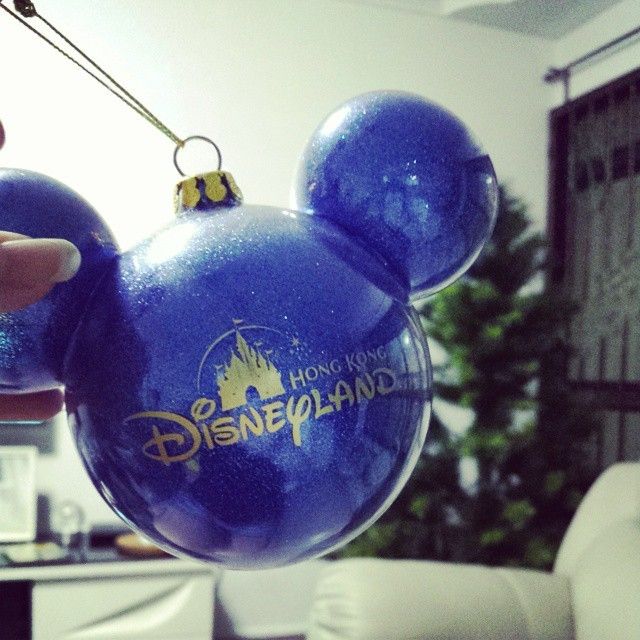 Jiang Jiang... Cute right?!
Disney nails for the theme! Mickey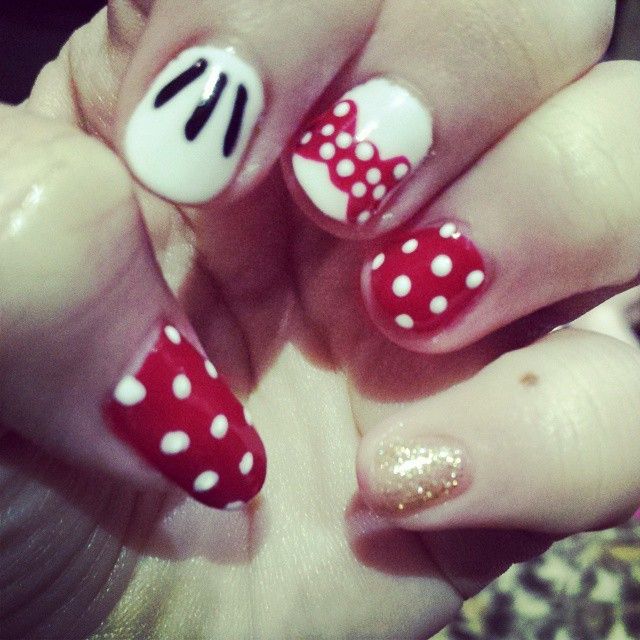 and Minnie mouse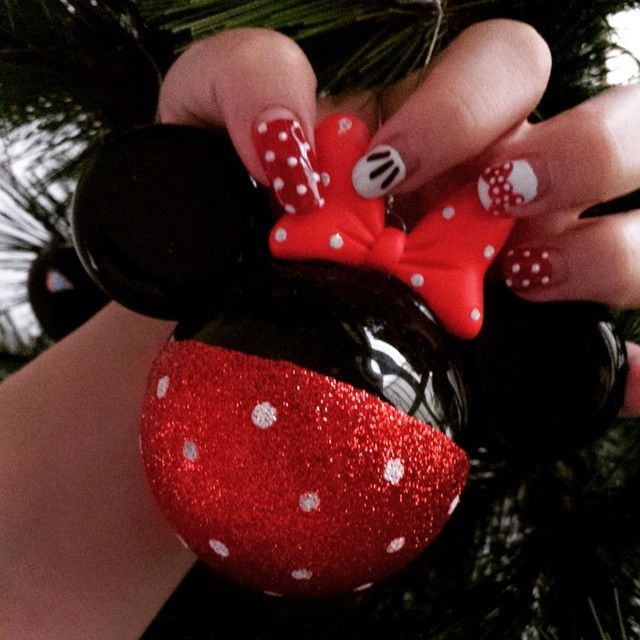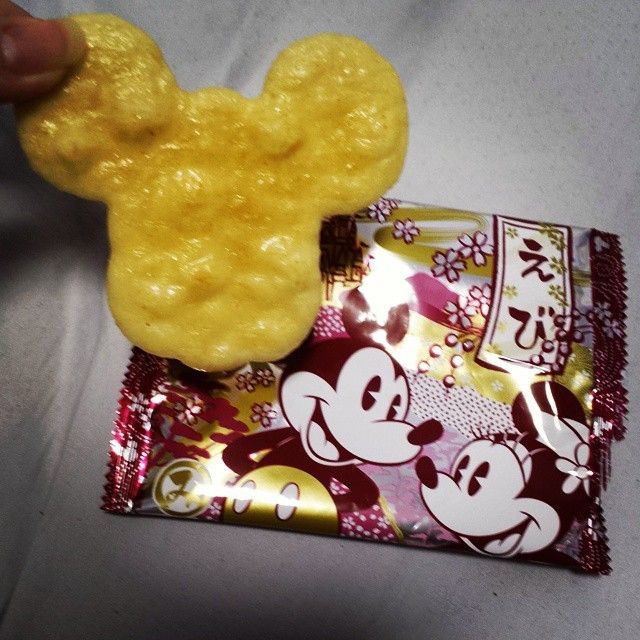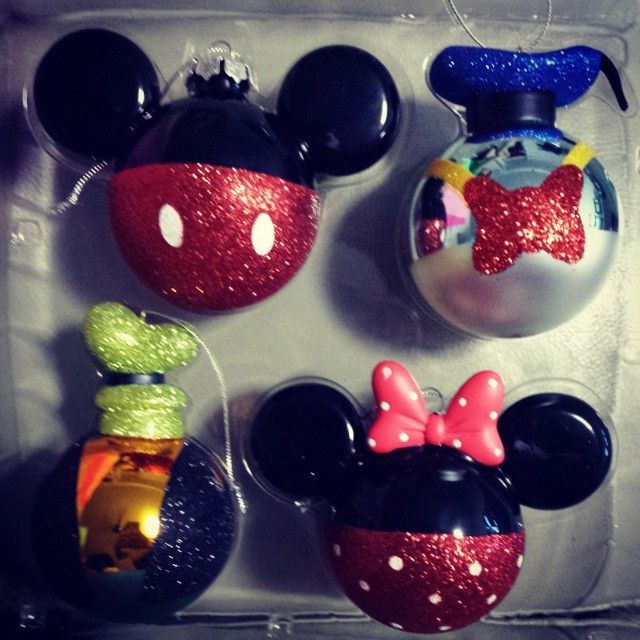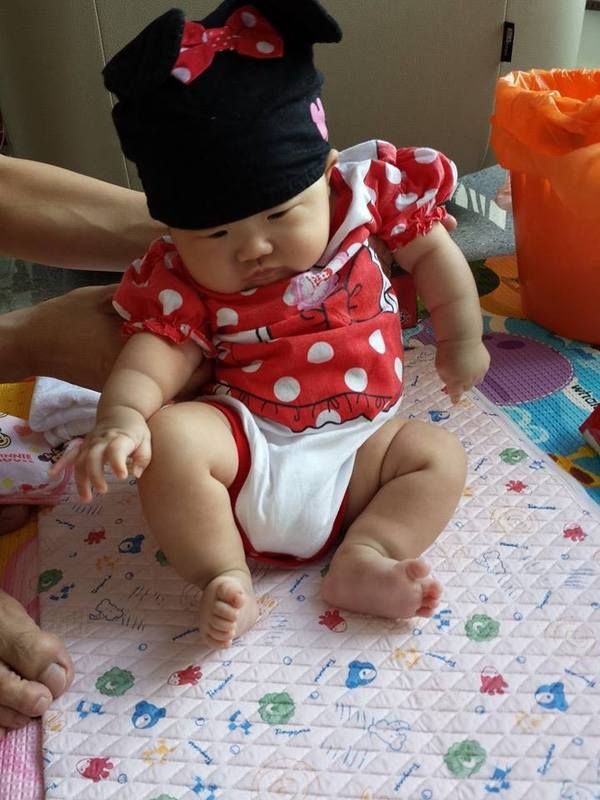 Oops, look who's there?! The Grumpy Minnie Mouse!
Too fat liao, cannot sit up... Wahahhahahah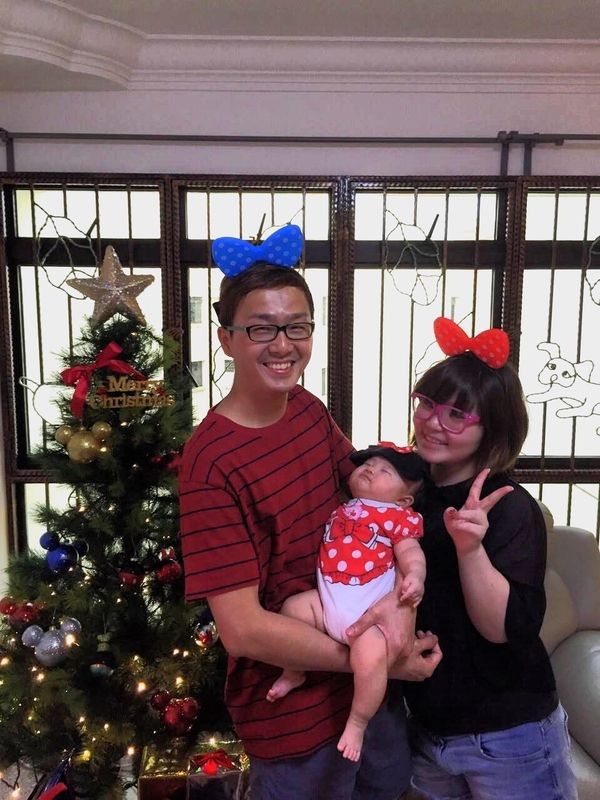 The sleepy mouse.
Couldn't find cute Disney clothes. So we bought Disney headbands from Talisman. 3 for $10.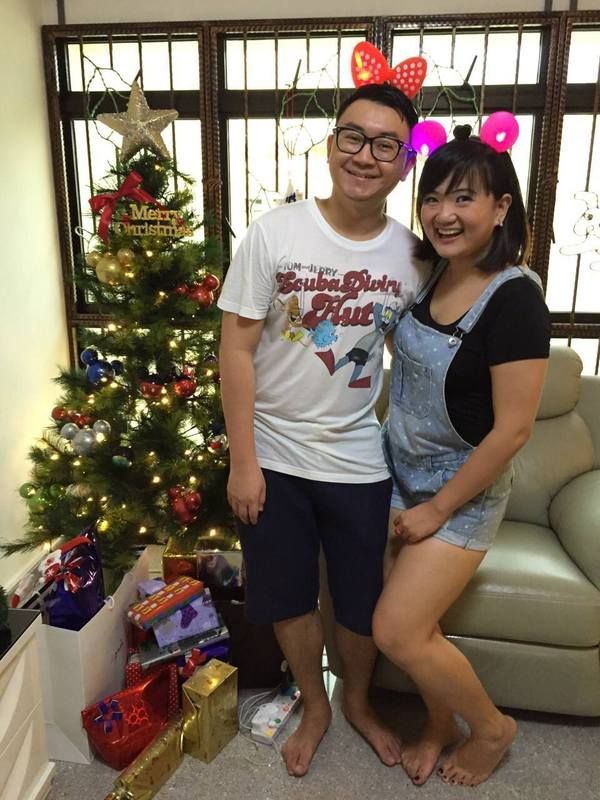 That's Kenny and Yen Siang (the fake pink mouse) lol
That's KT (Minnie headband belongs to me), Shawn (a mickey badge, lame!), and Yiwen (mickey top from cotton on)
Hui Yi and Hong Chun. Mickey couple! Oh ya, Hui Yi loves Mickey!
Here comes the Santa and his elf! And they claimed that they are also Disney characters!
Jeslyn and Bernard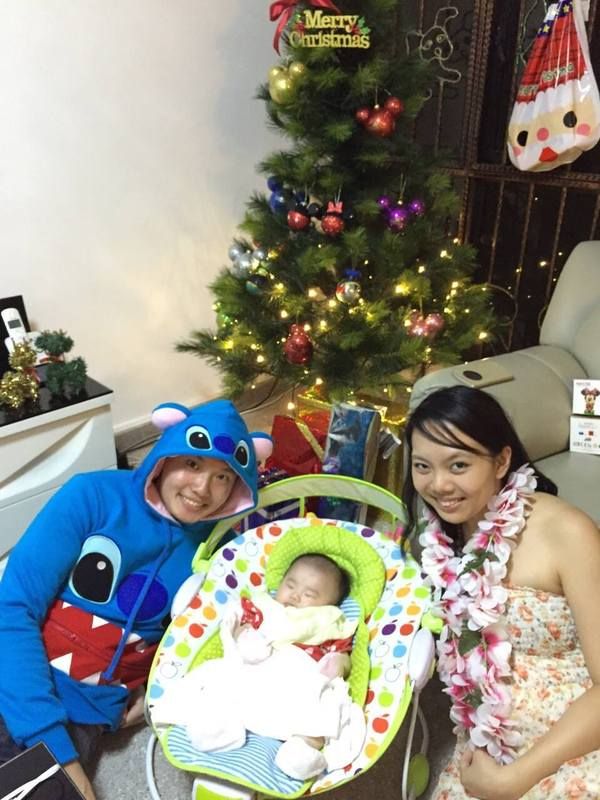 Lilo and Stitch! Desmond and Hanni! with the forever sleepy baby. whahahahaha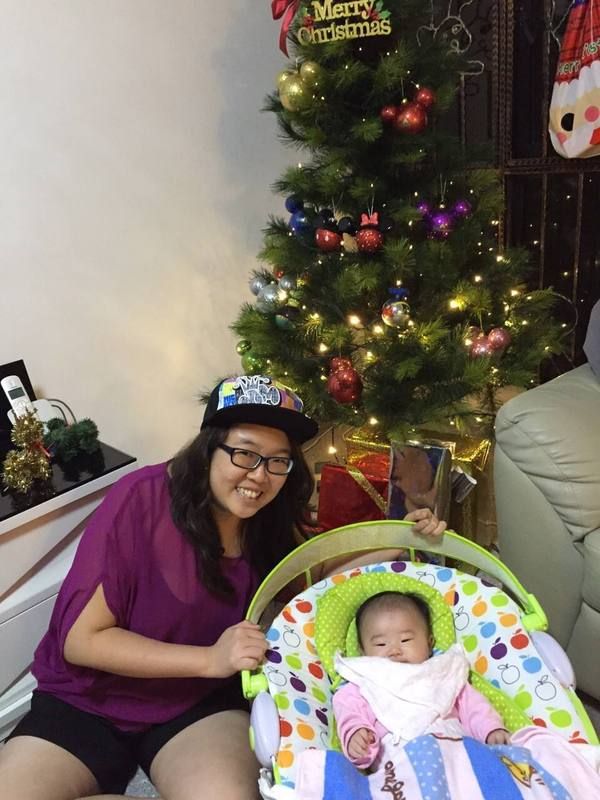 Jia xin. (mickey cap) Oh, she's awake now.
Mummy, my bib also Disney character eh!
We had potluck. I think we were all too hungry, did not take photos of the food.
After dinner, we proceed to presents exchange!
We were given a budget of $15. We will then normally play a game and choose their own gift!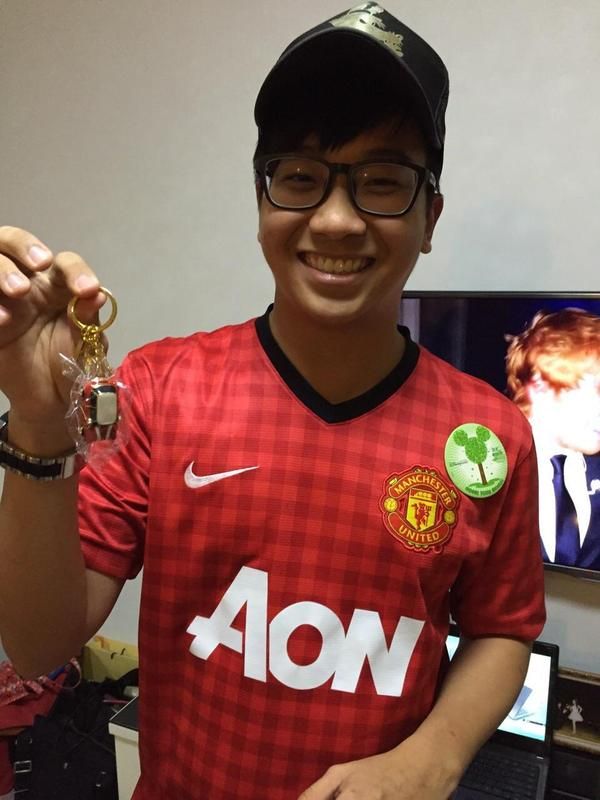 Shawn gotten a mini cooper thumbdrive!
Yen siang gotten Royce Fruit bar chocolate. She doesn't like chocolate though. But she said this was ok... haha.
The stitch gotten Mickey and Minnie mouse nano blocks. Haha.. Really suits the theme!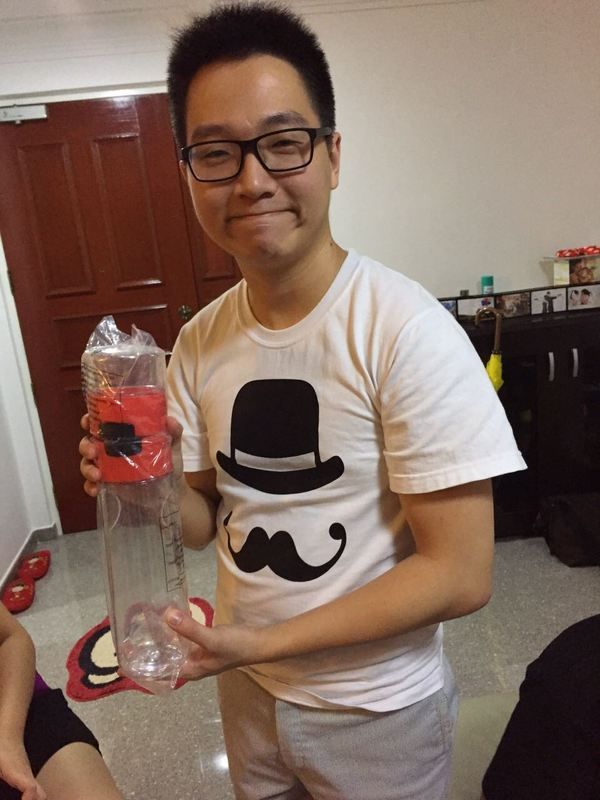 KT gotten a water bottle, I think these can use for infusion of tea?
Bernard got a power bank. Pretty useful nowadays.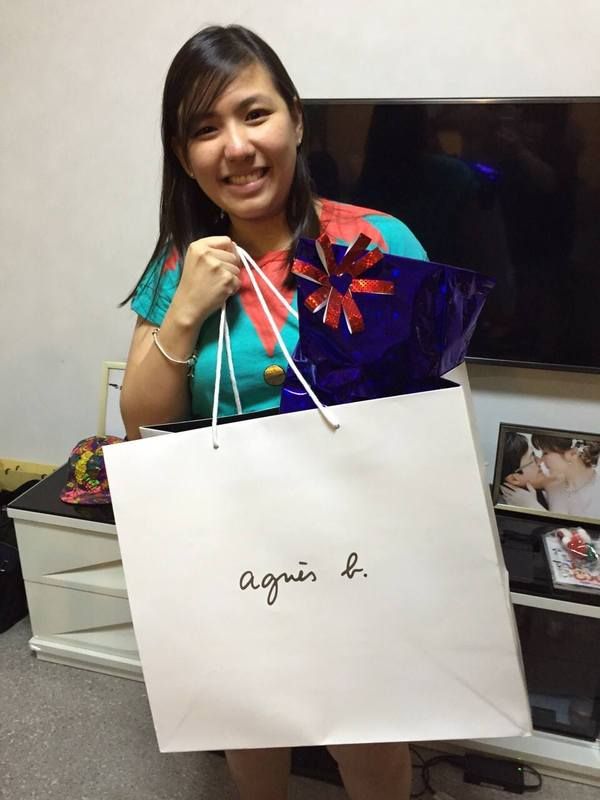 Heh Heh! Agnes B gift leh! From Me ok!
I always like to give Branded stuffs de!
Jiang JIANG... It's a cushion. It's real ya, not inspired item hor.
I bought it at IMM Agnes B outlet. This is only $20. There's also like pencil/makeup case for $20 only leh. So cute right. Should have gotten one more for myself. I went back last week, NO MORE!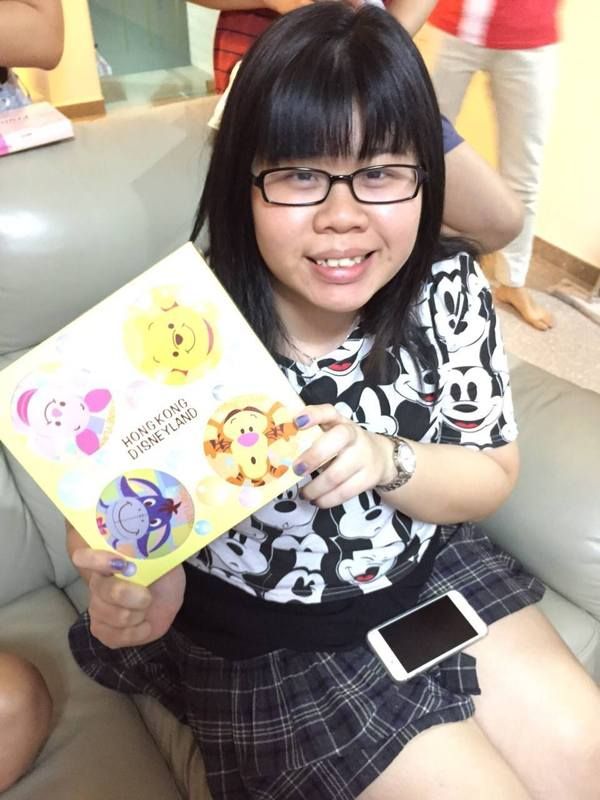 Yiwen gotten Disney cookies. These are from Hong Kong Disneyland wor.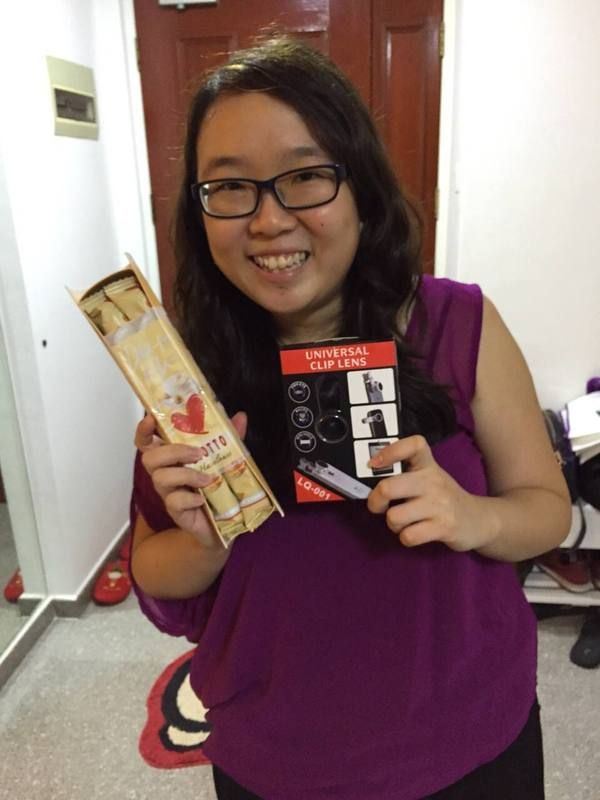 Chocolates and clip lens!
Starbucks tumbler. On sale during Christmas season. This is from KT.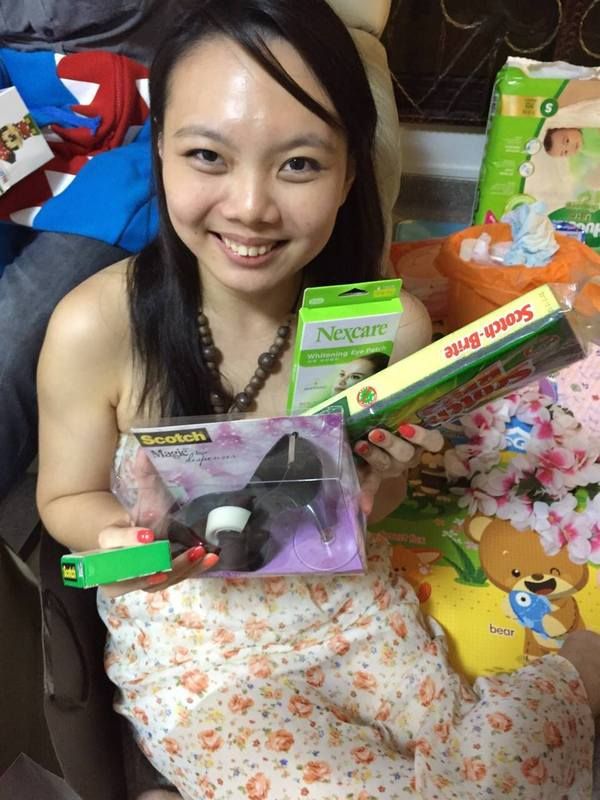 Oops. 3M stuffs! definitely from Samuel! wahhahah. But it's useful eh.
Eye pack... hmmm Hanni, your eye bags quite Jia Lat. Just in time for you! haha.
3M scrub is also good.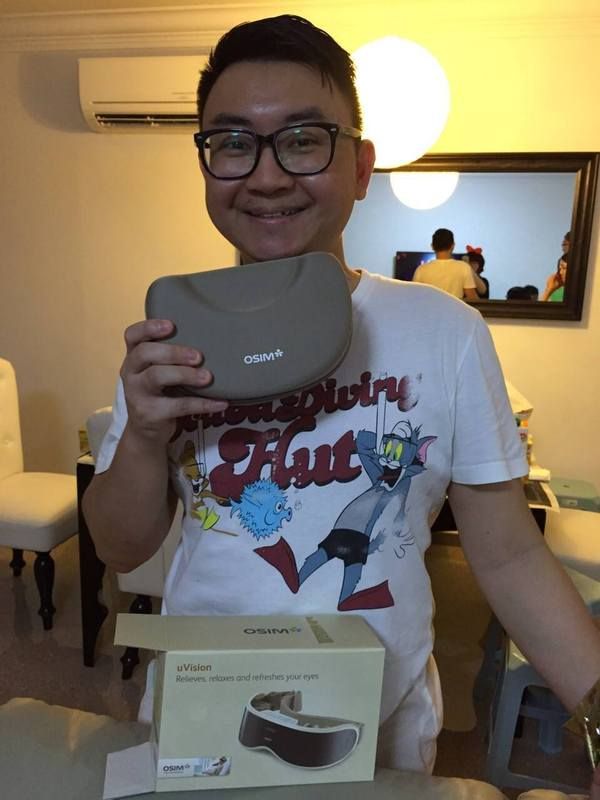 Osim eye massager sia.... Cool eh.
Not sure if this is Cups or chocolate fondue set.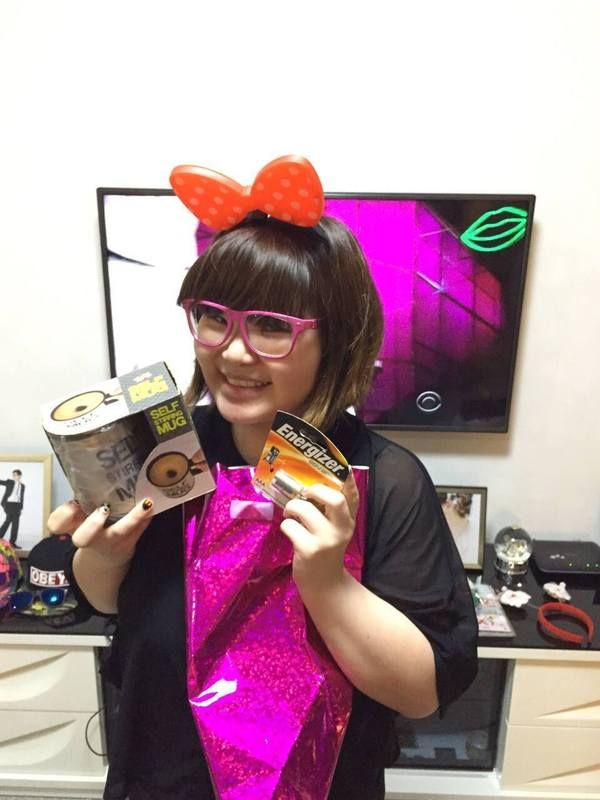 I got a mug stirrer! Seriously, ppl who invented this should be a LAzy person. lol.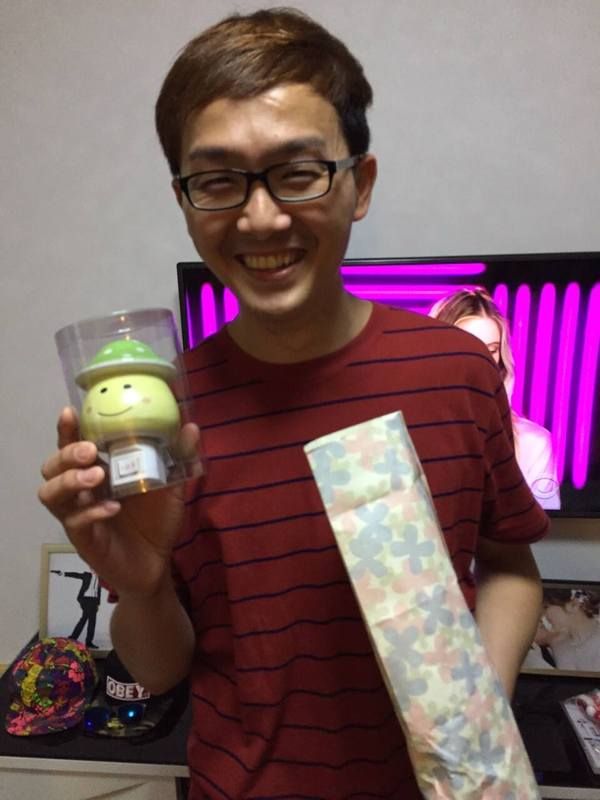 Essence diffuser.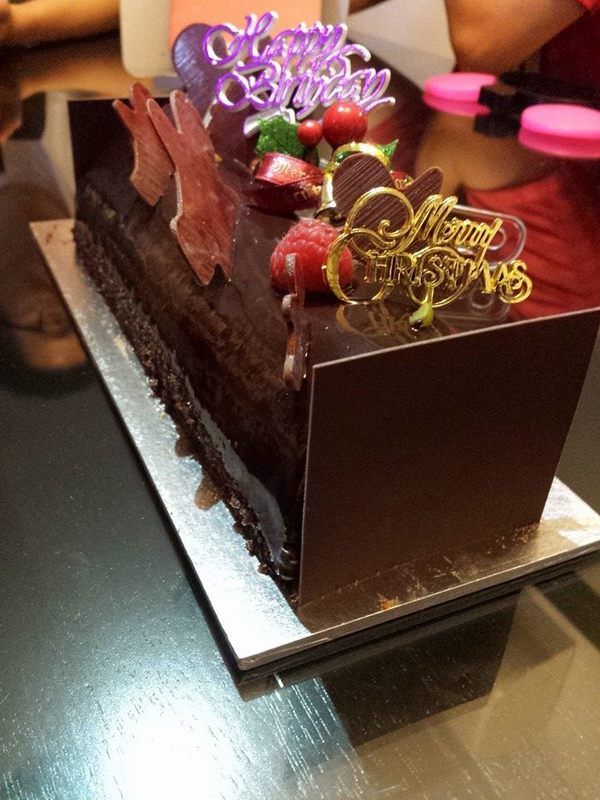 It's log cake time. Also a bday celebration for Jia xin. This cake was from Jurong Point Green Bakery.
Not very yummy though.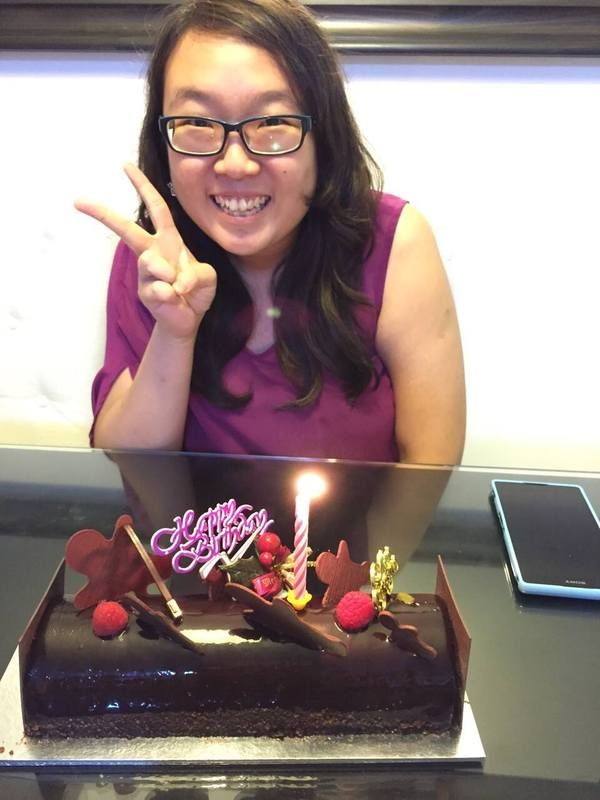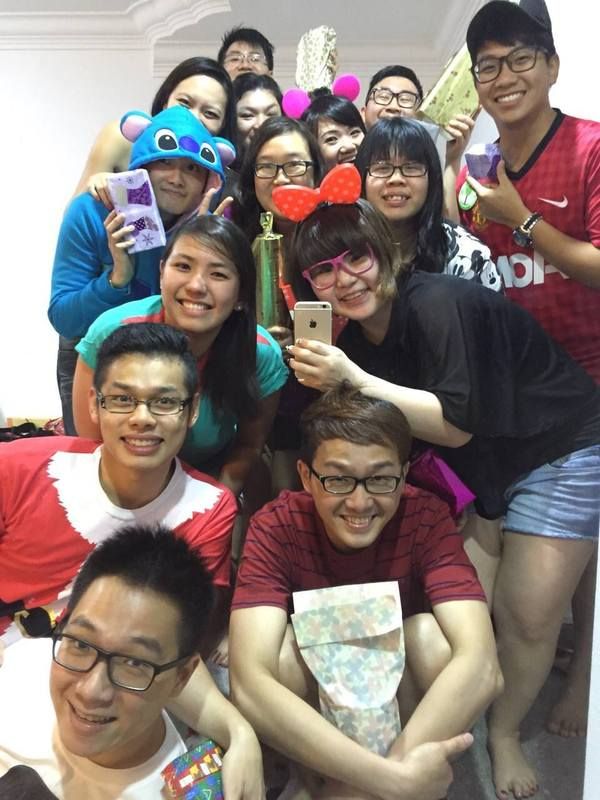 Group photo! Wefie moments!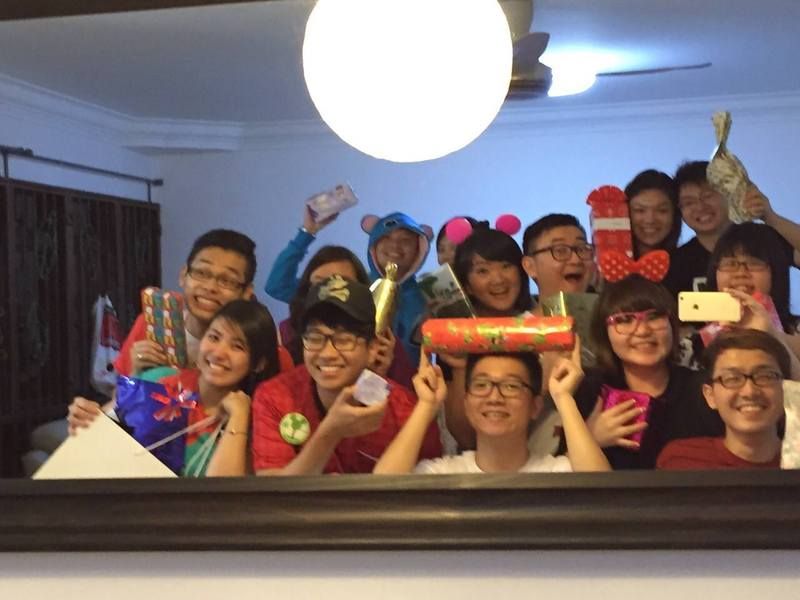 Tada!
Probably, the next Christmas party can held in Bernard's house which is ready now!
Stay tuned for Christmas celebration Part 2 (with Precious)