Tsukada Nojo 美人鍋 at West gate
Address: #03-04, Westgate, 3 Gateway Drive
Opening hours:
Open daily
11.30am to 3.30pm, last order 3pm
5pm to 10pm, last order 9pm
Finally, full attendance for AJALYA. An advanced bday celebration for Yangrui. So, she had chosen to have it at Tsukada Nojo. I have always wanted to try but never got the chance... so... yeah... collagen... collagen!
So, Audrey and I were super late, although we were just at Jurong Point. Due to the lame train fault again... shall not elaborate... waste of time.
We reached there about 8plus pm... poor them have to wait for us in order to enter.
The dinner is available only from 5pm onwards. Already there's queue even before the restaurant is open for business.
They are well known for their Bijin Nabe ($25 per pax, with a minimum of 2 person per table to order). The broth is cooked using Jidori chicken. It was served like a pot of pudding, and the under heat, it will slowly melt.... See liao also SHIOKS. wahhaha. So, once the soup is ready, the waitress would scoop a cup for us to try. It tasted good, very rich in flavor and also a sticky feel at the lips.
It also comes with chicken, prawns, yellow zucchini, watermelon radish, wintermelon, black fungus, yuzu, chicken meatballs, cabbage, lettuce, tofu and mushroom. All seems so fresh. Oh, and lastly the noodles. The first soup refill is free.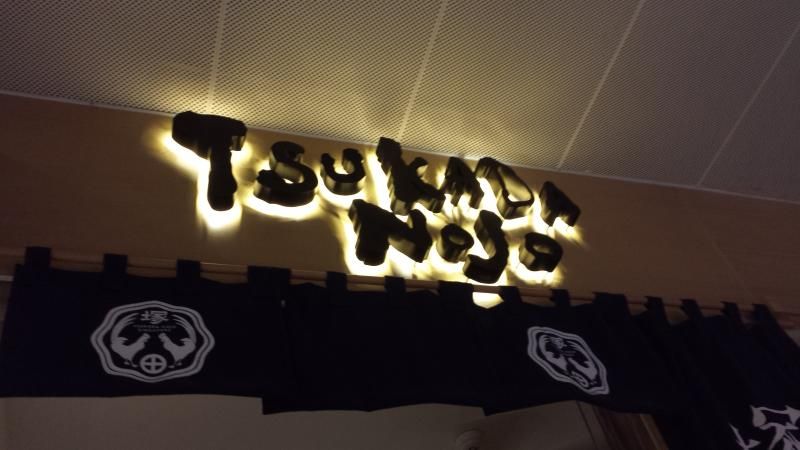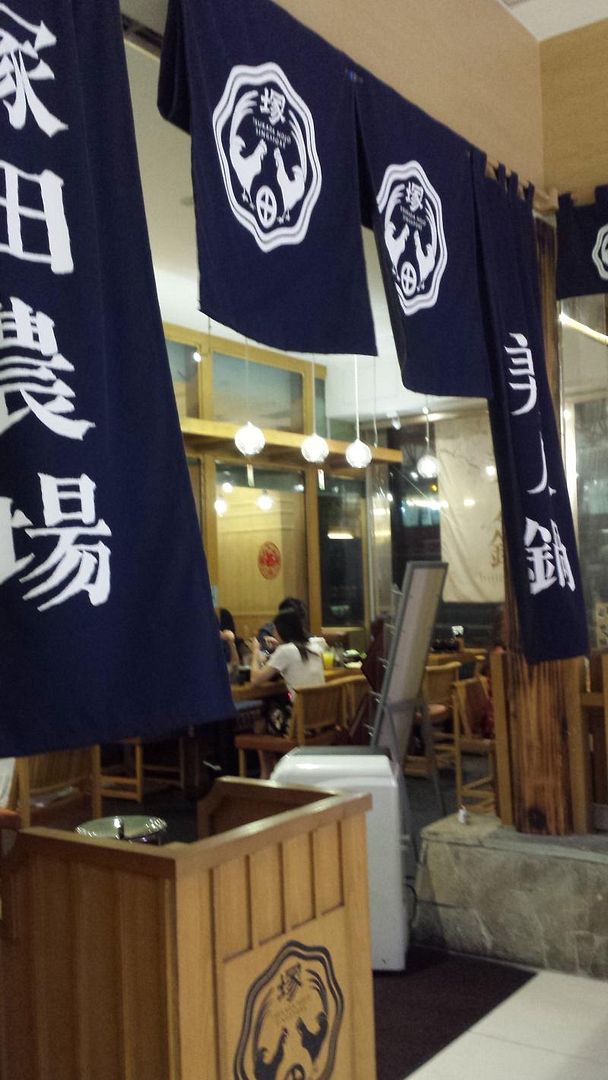 AJALYA. yeah!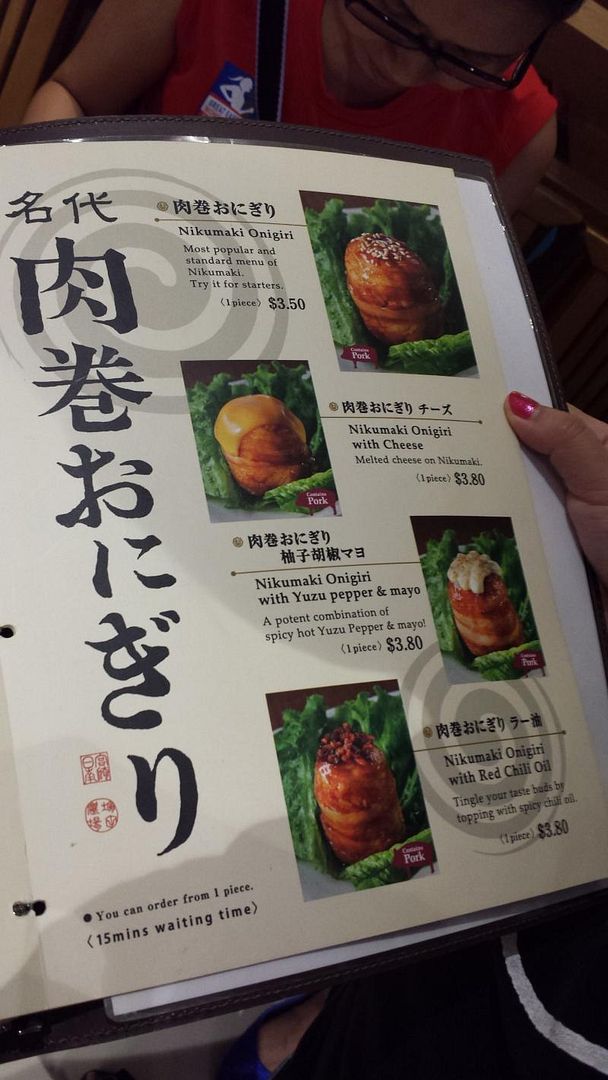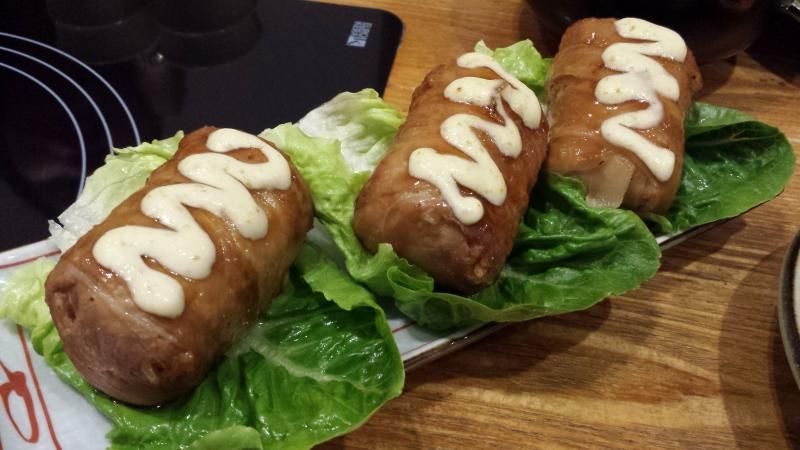 There were some appetisers to start with. We order some bacon rice rolls. And sad to say the cheese one doesn't look like the one shown in the menu.
Nikumaki Onigiri in original is $3.50, with cheese $3.80, with chilli $3.80
Marinated bacon wraps around a ball of sushi rice with some special soy sauce mixture and served with fresh lettuce.
Looks quite pretty, but taste quite so-so.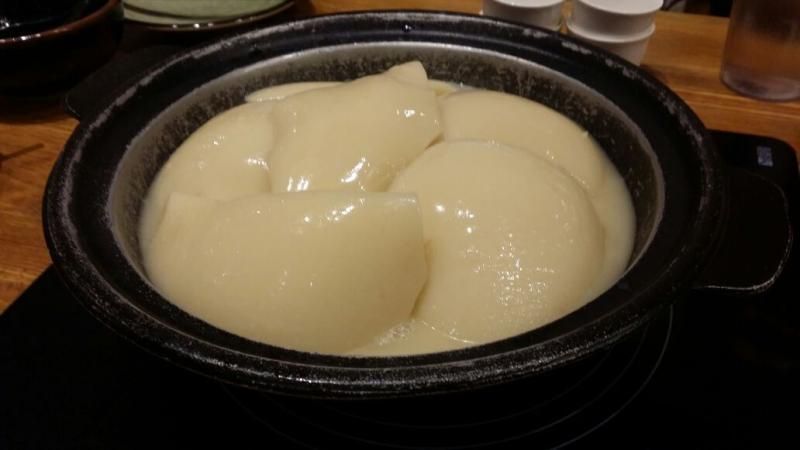 pudding pudding! wahahhaahh
melting... its melting...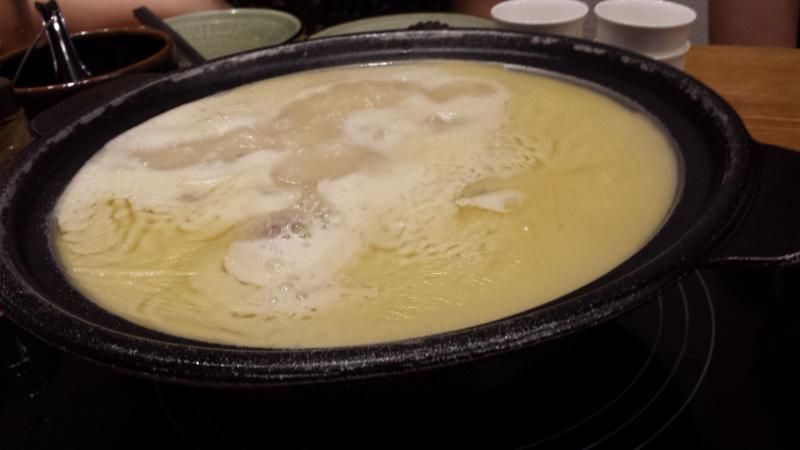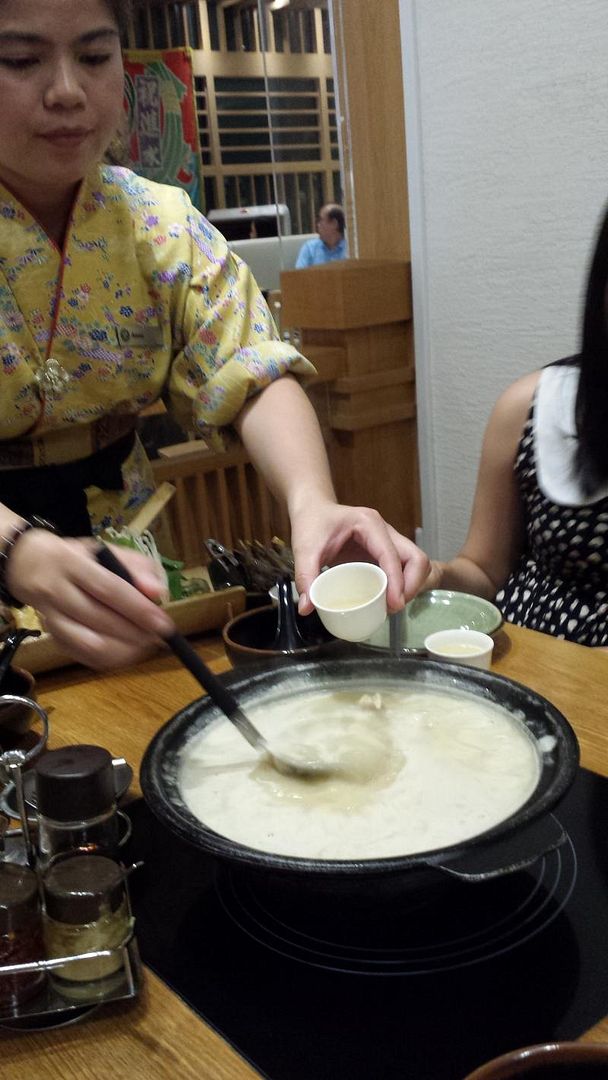 Waitress scooping a cup of yummy yummy shiokness.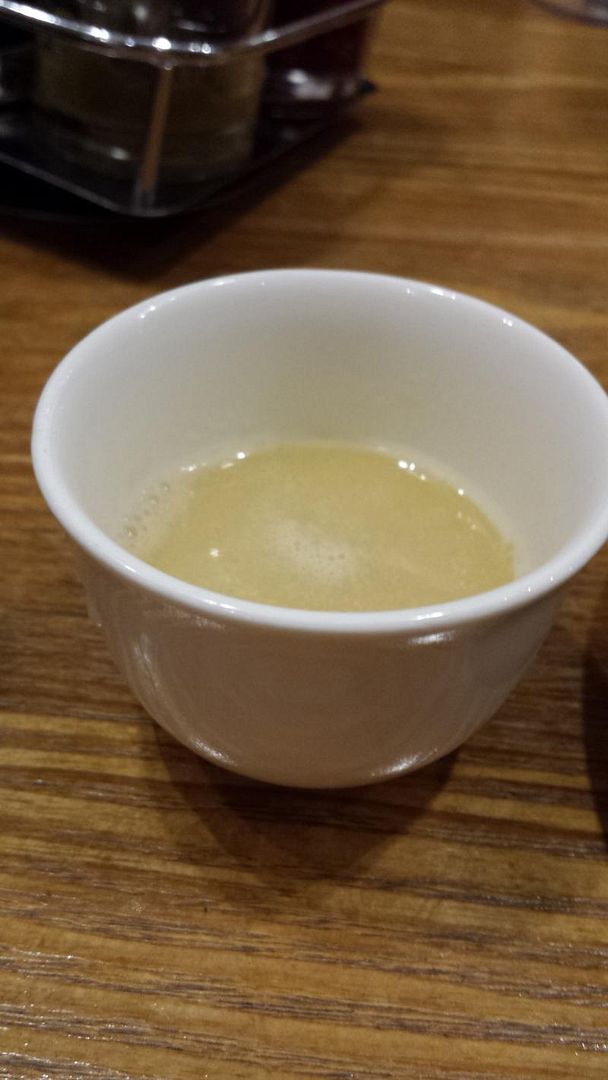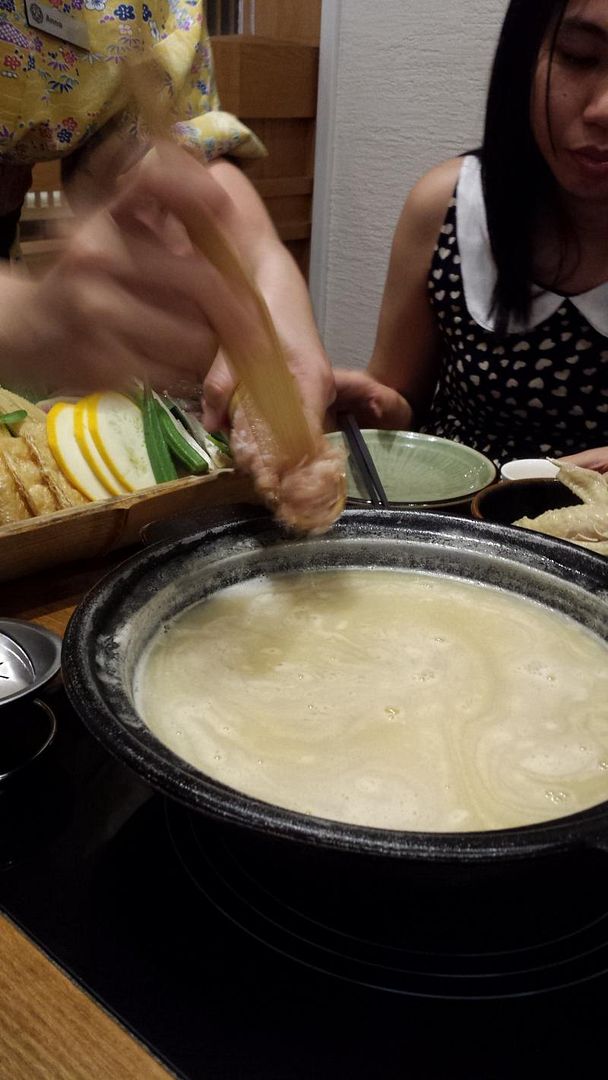 picture a bit blur....
Waitress is scooping out the chicken meatballs.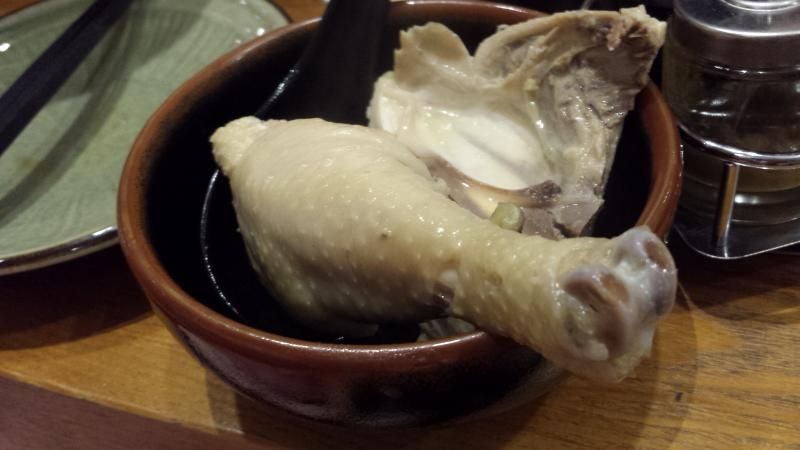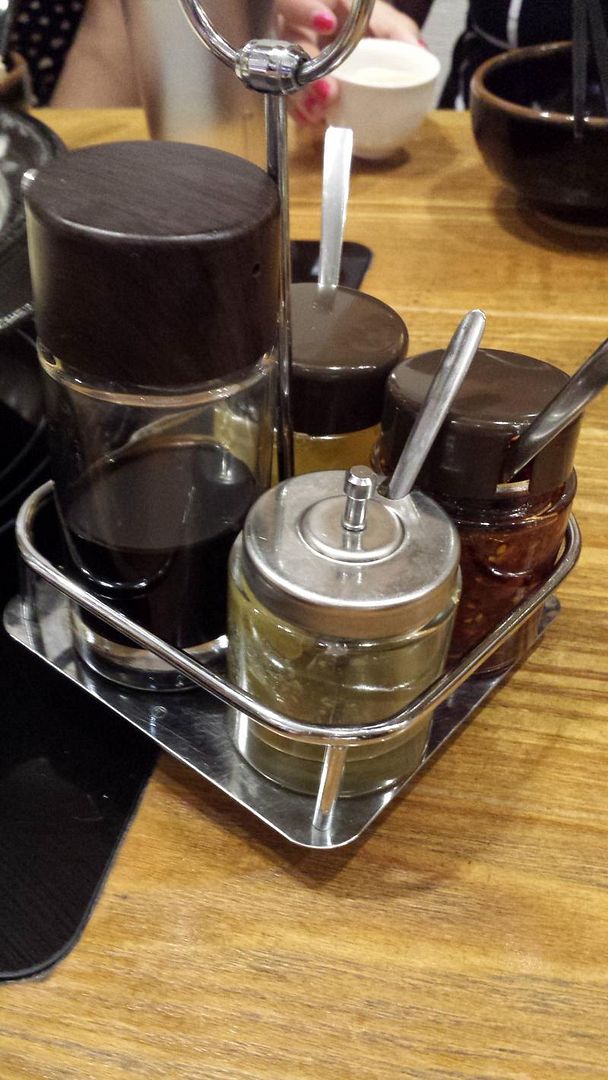 There were 4 types of sauce to try with the chicken meat. They were Yuzu pepper, ginger oil, red chili oil and chilli shoyu.
Don't really appreciate the yuzu pepper, cos the pepper overpowers the yuzu.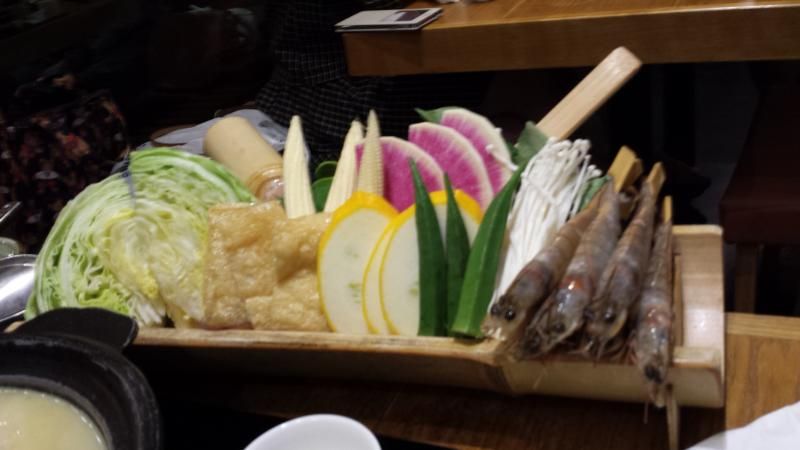 They looked like very pretty when it was served.... pardon my lousy S4 camera..
Gonna get the S6 once out!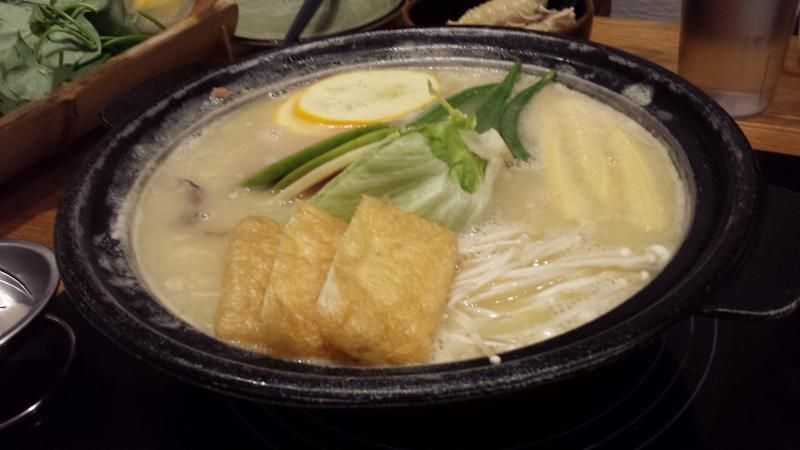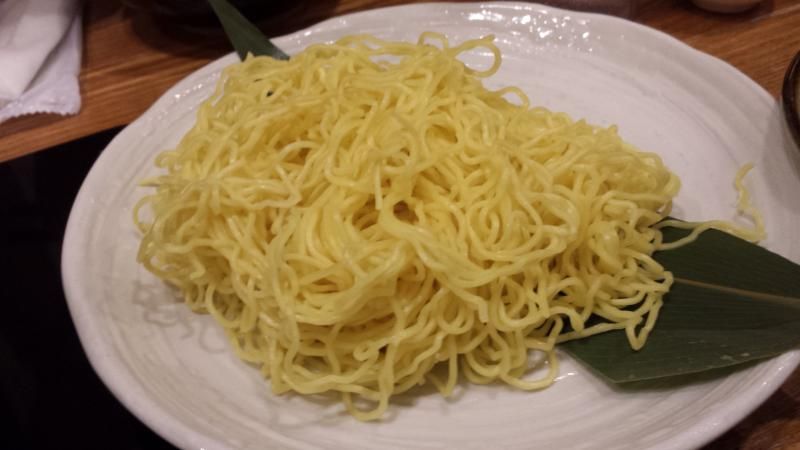 There were 3 types of noodles to choose.
We ordered the egg noodle and rice noodle. The noodle was quite QQ.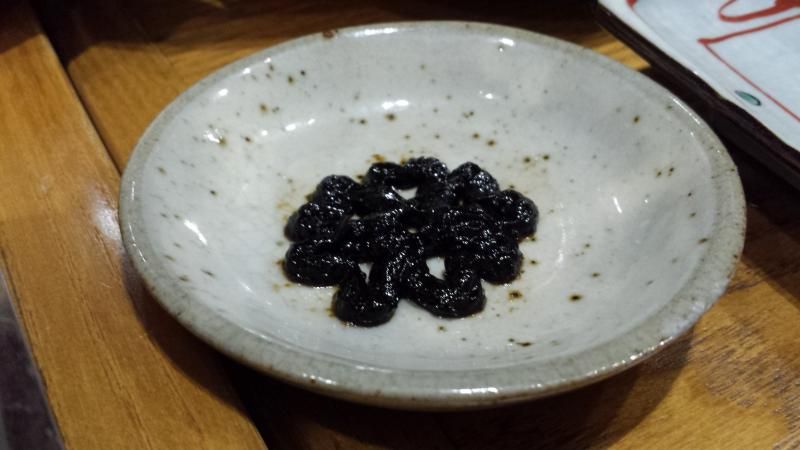 This seaweed paste is served while you're halfway through your meal, specially made for you.
It's a seaweed paste to enhance the soup. Put some of it into the small teacup and scoop the soup into it and mix well. Tiny hint of seaweed.
A mini cake from Paris Baguette for the Birthday girl, Yang Rui!
Complementary dessert to round up the meal
Sweet plum jelly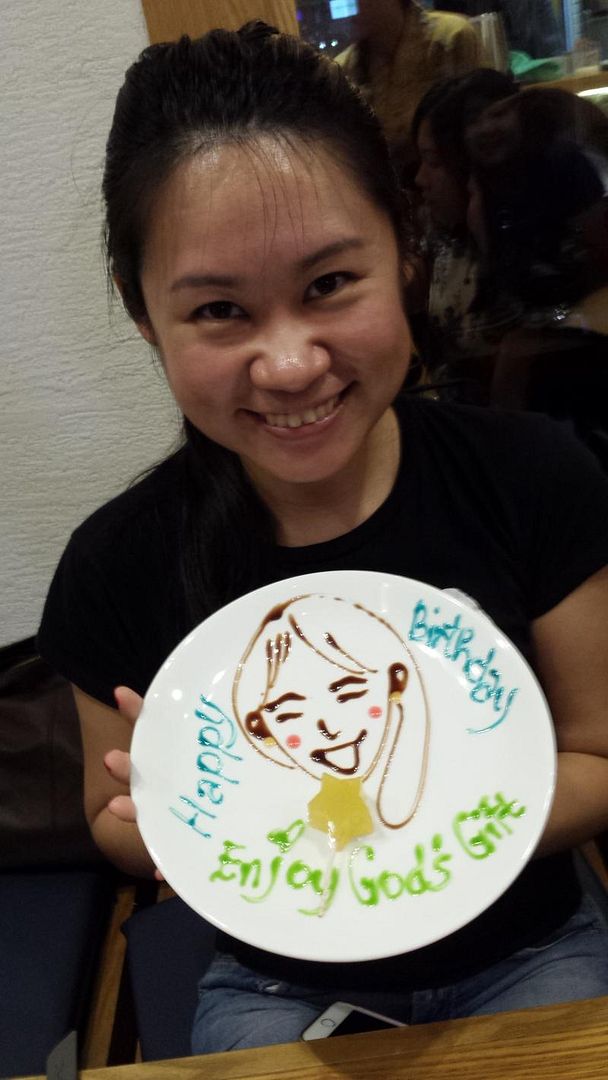 Another complementary for the bday girl!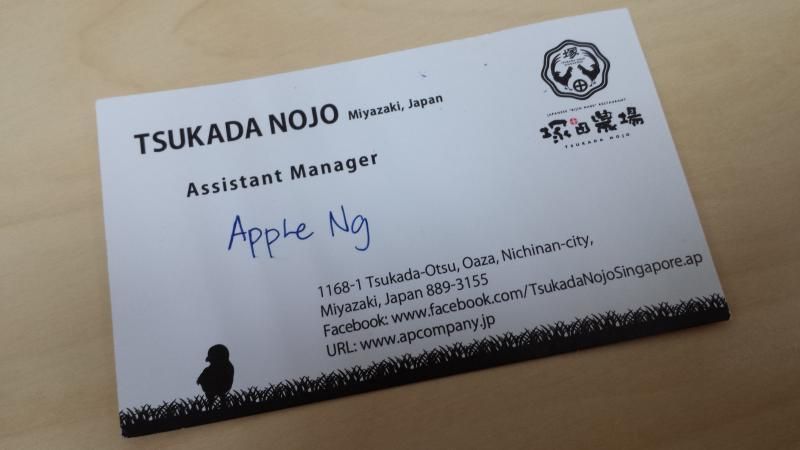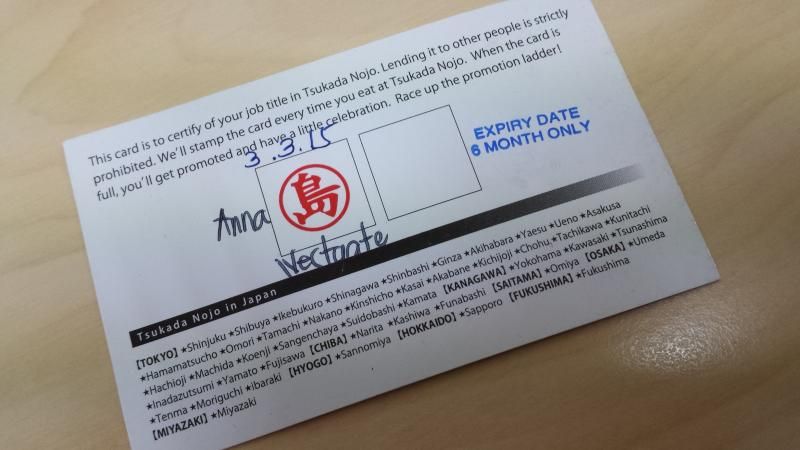 We were all given a loyalty card.
The loyalty card is in the form of an assistant manager "namecard". If you dine at the restaurant frequent enough, they will upgrade you to manager.
So, after the dinner, I felt younger! My face were smoother... rosy cheeks...
Aiya, kidding la.. Lame....
wahhahahah
Overall, I think its a good experience since I have never tried this kinda collagen steamboat.
Something quite interesting. Food tasted fresh. Service was good. Average spending for a person would be around $35.