Switch by Timbre
A belated bday celebration for Lijia & Wendy
Address: 73 Bras Basah Rd #01-01/02 Spore 189556
Opening hours:
Mon to Thurs 6pm to 1am
Fri & Sat 6pm to 2am
Sun closed.
For more updates and promotions:
http://www.switchmusic.sg/
Take MRT to Bras Basah, take exit A then turn right then walk straight.
I thought it was open area concept like The Art house, but it's not.
Indoor air conditioned area.... cos my buddies know I like cool place! lol
But I'm still ok for places without air con la ok!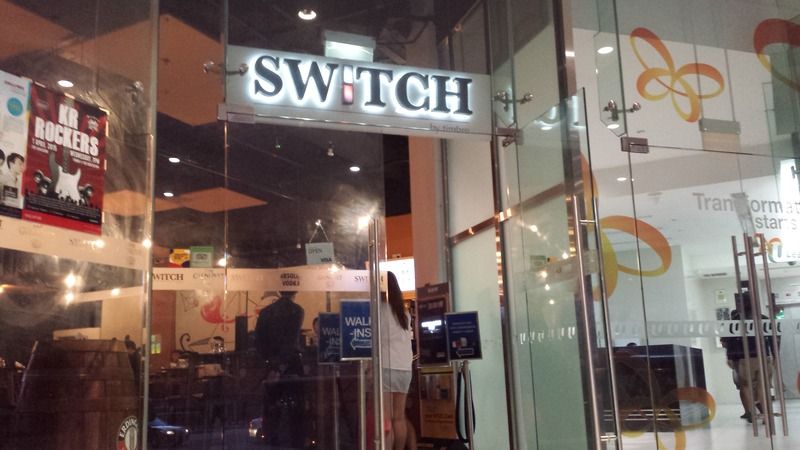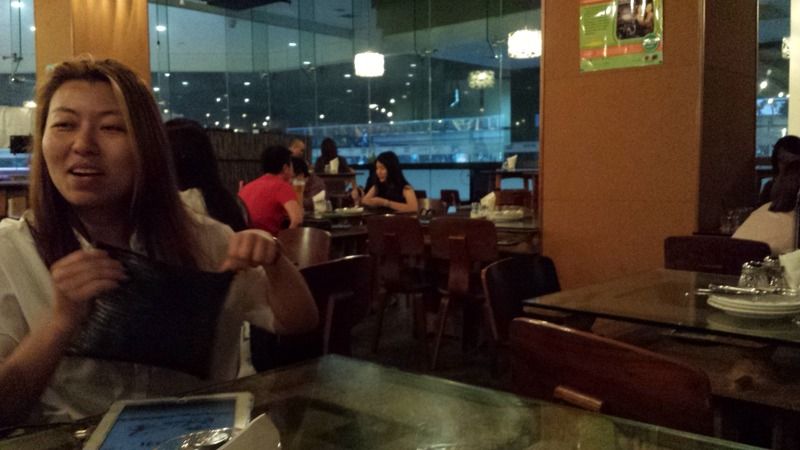 eh... I wanted to take picture of the layout inside... but.. hey, that's Lijia who came back from Saudi for a short CNY break.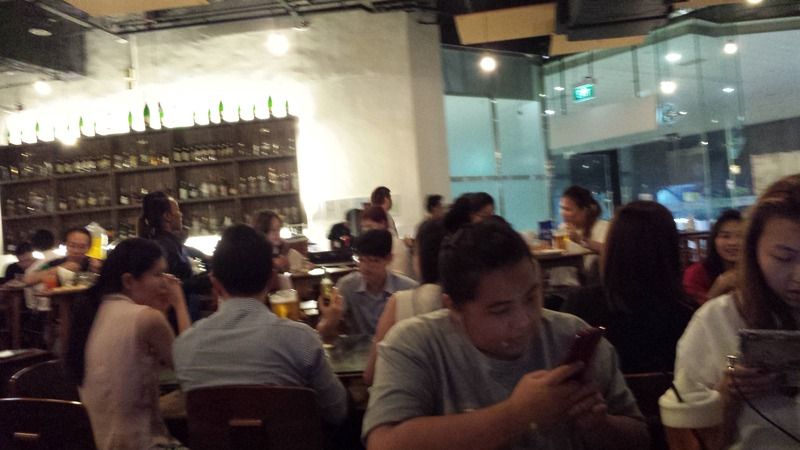 That's Wendy.
My photos all very blurred. Cos my S4 camera cannot make it. Am waiting for S6!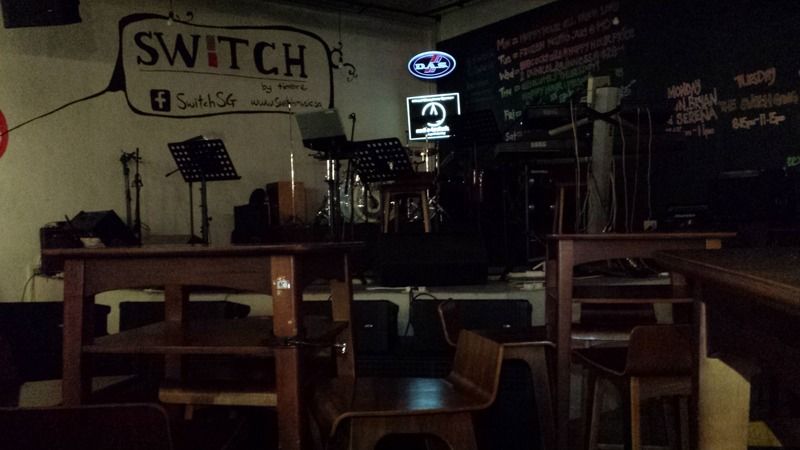 We reached there around 7plus, so the place was still not crowded yet.
And we were sitting pretty near the stage.
Empty empty... on a Tuesday night...
But slowly after about 9pm... the crowd came and filled up the seats.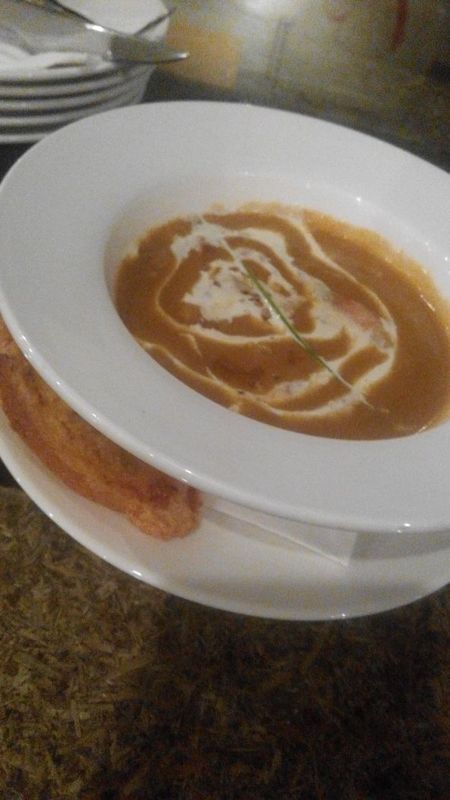 Crab & Prawn Bisque $11
It's something that Wendy would order.
It's smooth and creamy, generous with the amount of crabmeat. However, we find the soup a bit strong in flavor.
Wendy finds it alright though. So, well different people have different perspective.
Truffle fries $10
Fries is a Must to go with the Beer right. Nothing very special, but its just for snacking.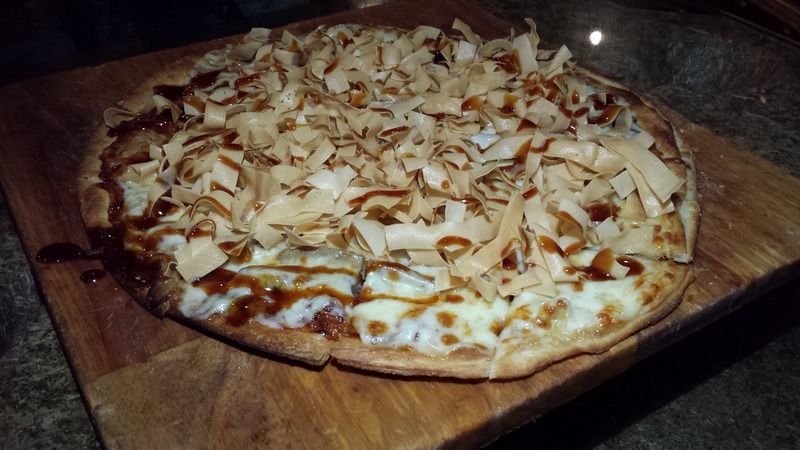 Roasted duck pizza $21
It's another Must order dish whenever we are at Timbre.
Thin and crispy crust. The sauce goes well with the roasted duck. And I personally like the crispy popiah skin. Kept munching non stop.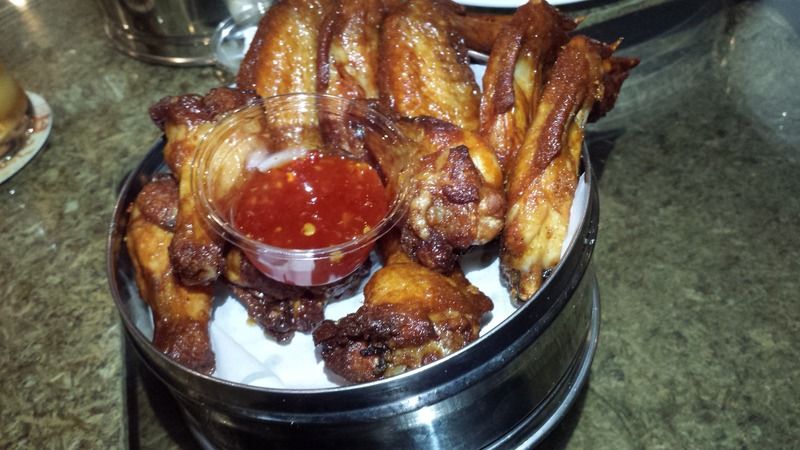 Timbre chicken wings $14
Marinated with their special seasoning, but tasted so-so to me.
But we are going Korea style!
Chicken with BEER! Wahhahahhahahah!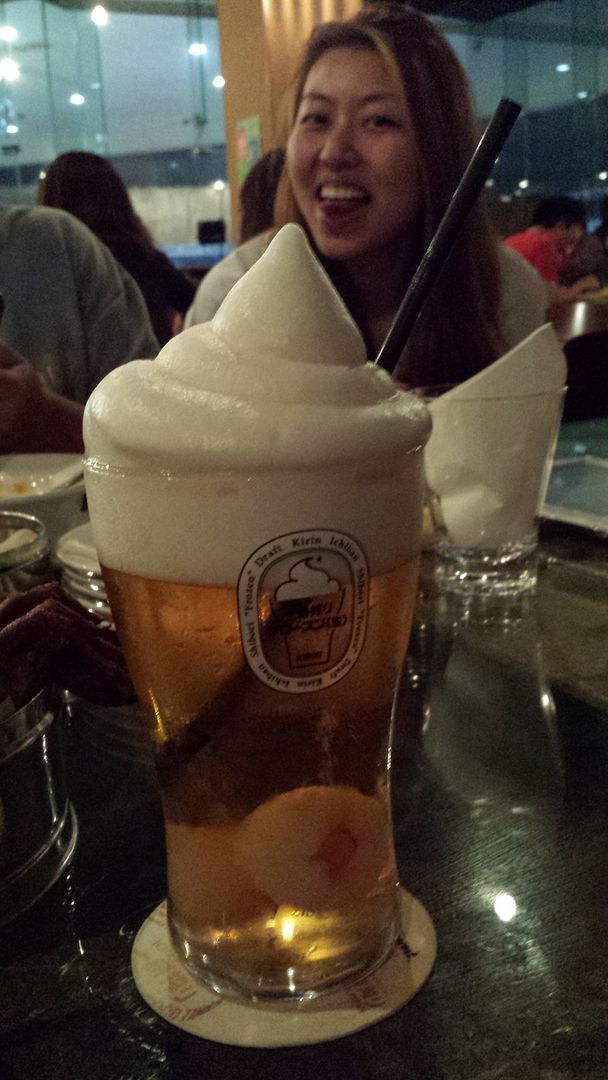 Lychee Kirin $14
One of the reasons we came here... cos Rayne thought of chilling out together and also to try out the Frozen Kirin beer! There's a few flavors (lime, lychee, cranberry, mango etc). So, we ordered a few. I prefer lime, slight refreshing. Anyway, I just took a sip, cos I was still breastfeeding :)
Also, actually the foam was just like a gimmick thing la... instagram worthy lo, nothing special though.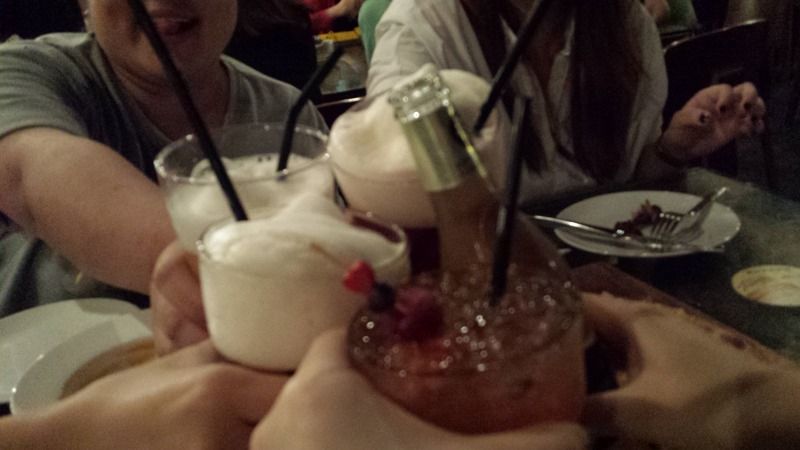 Cheers everyone to the reunion of PRECIOUS!
In case you guys still don't know the members. Don't worry, there will be wefies below. Will re-introduce them.
A Berry Delicious Mocktail $12
For your information, that's the name of the drink. Tasted sweet, fruity, too much ice, not much drink.
Mocktail for me, cos no alcohol for me!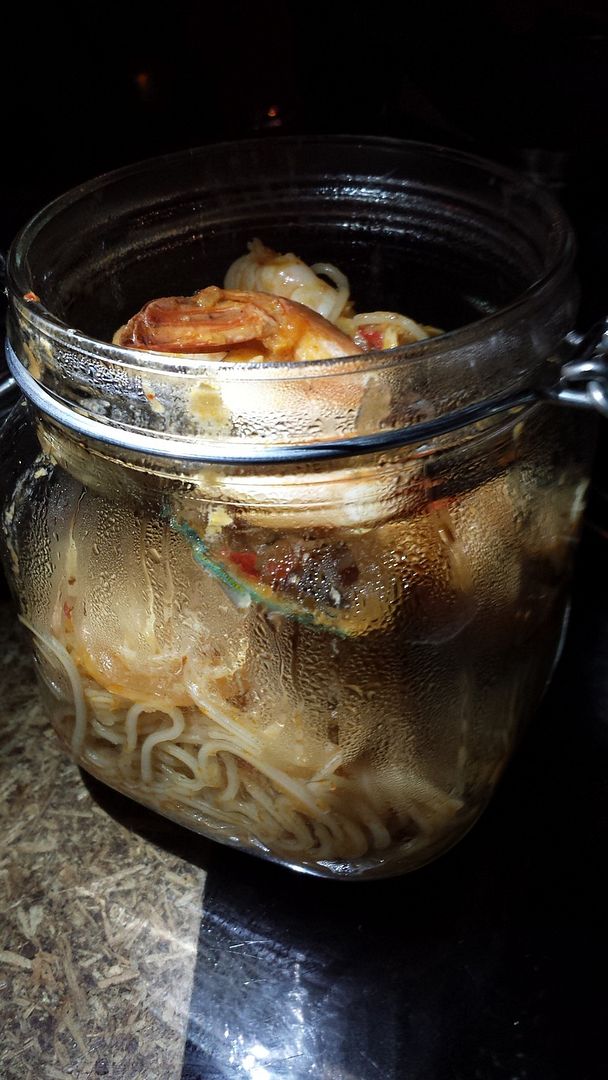 Fusion seafood pasta $19
So cute right? To serve pasta in a jar.
It's capellini pasta with sauté garlic, onions, prawns and mussels in olive oil and tossed with in house spicy Thai sauce.
Didn't know how does capellini pasta looks like. So, actually it's like spaghetti, thin long strands of round pasta.
And the fusion goes very well, tasted really good.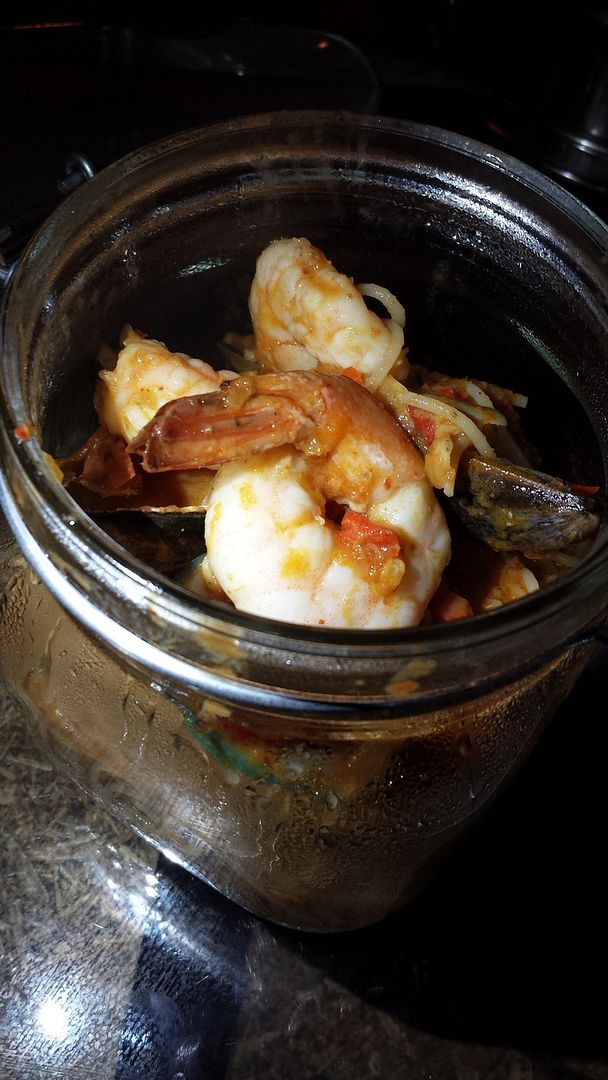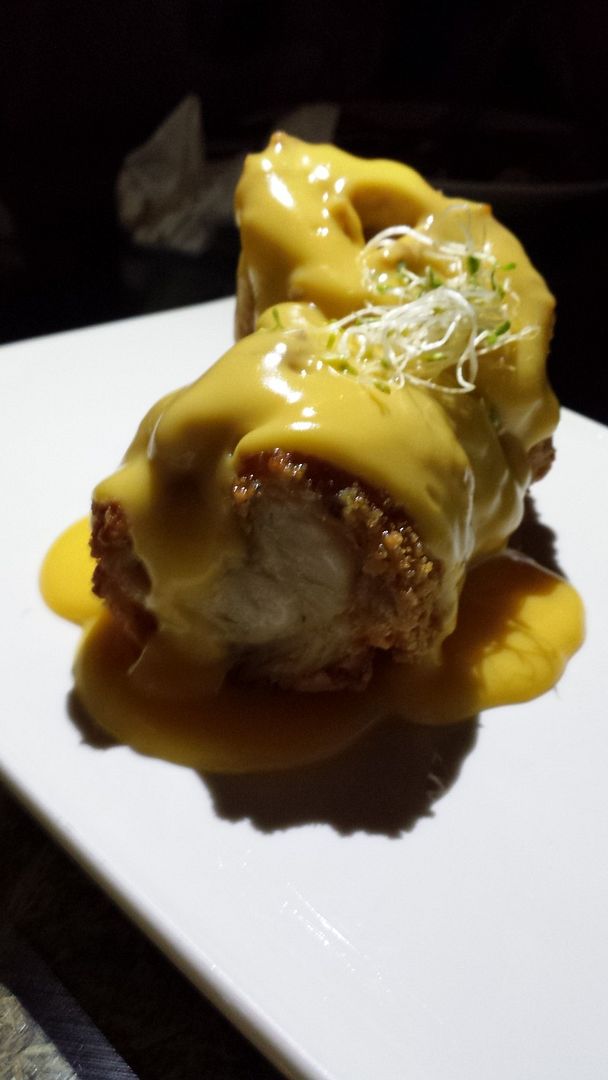 Chicken roulade $19
Stuffed cheese and turkey bacon chicken roulade with golden brown crispy coat topped with melted cheese sauce. Served with baked potatoes and seasonal vegetables.
I love everything with cheese. But we were kinda full already, so we didn't manage to finish it.
Crispy and cheesy, not too bad.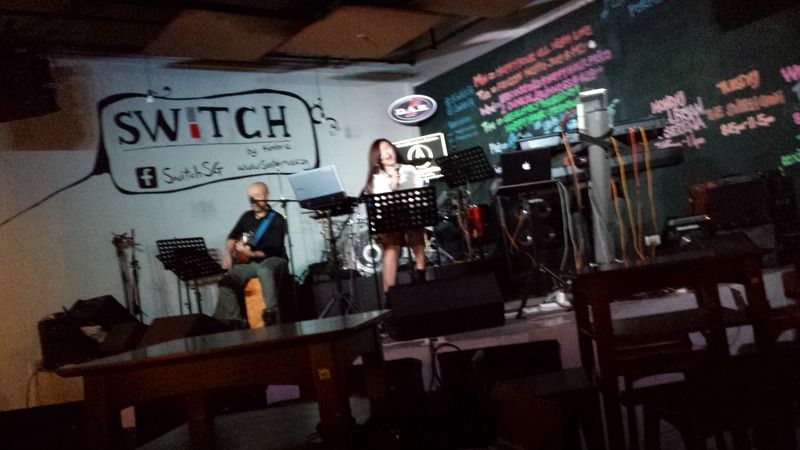 Here comes the live band.
Reminds me of my proposal 2years ago at Timbre Art house.
Time flies.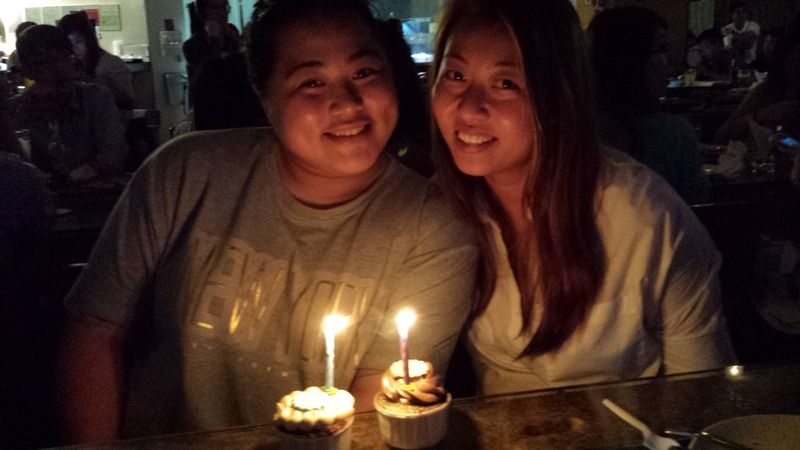 Belated birthday to Wendy and Lijia....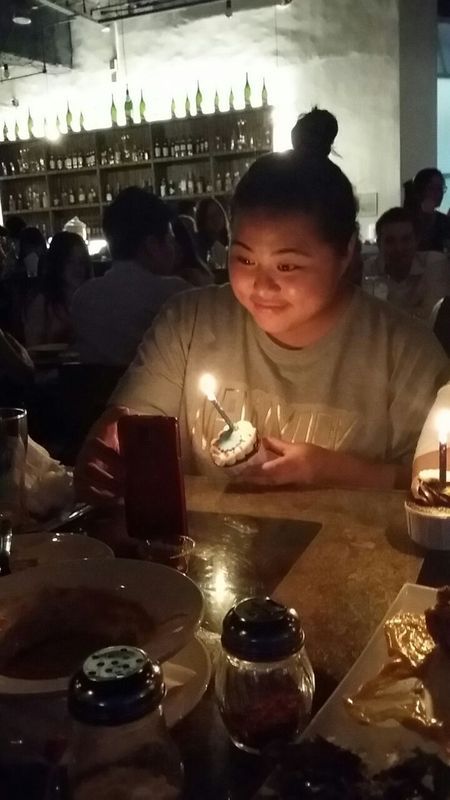 selfie moment of 兵马俑 (terracotta warrior)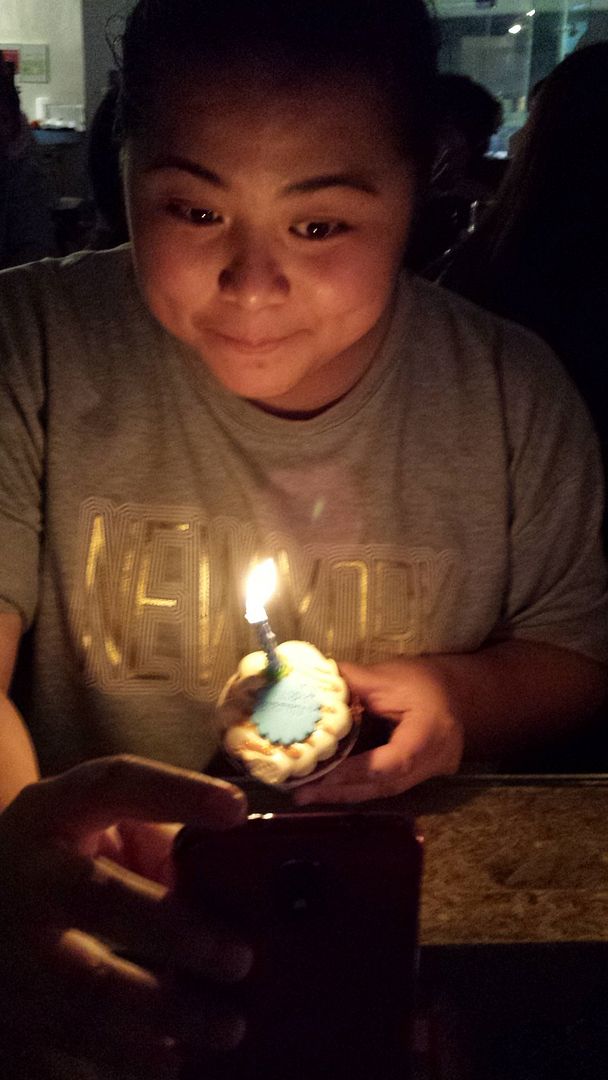 Still doing selfie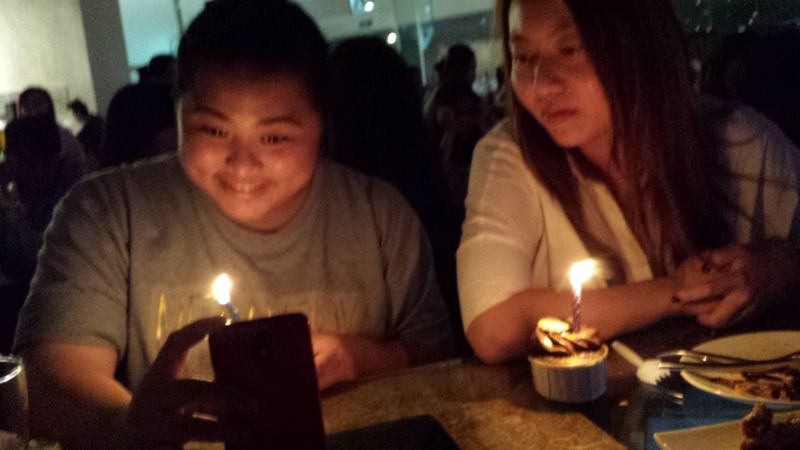 Lijia is waiting to make her wishes la... Faster leh.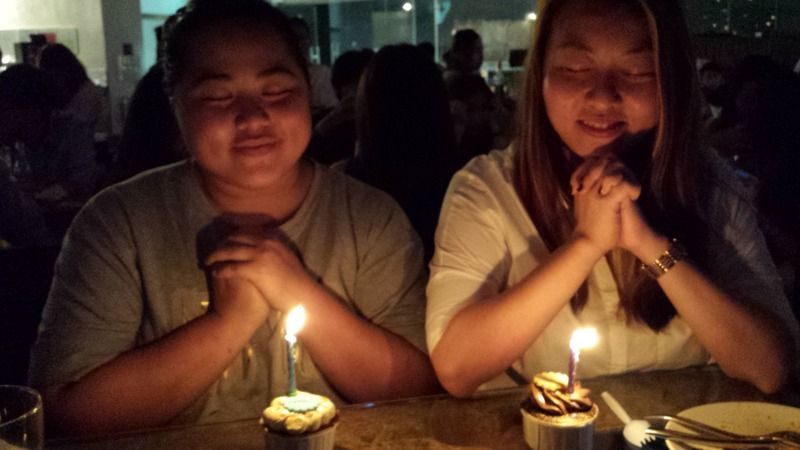 Okay, Make a wish, make a wish....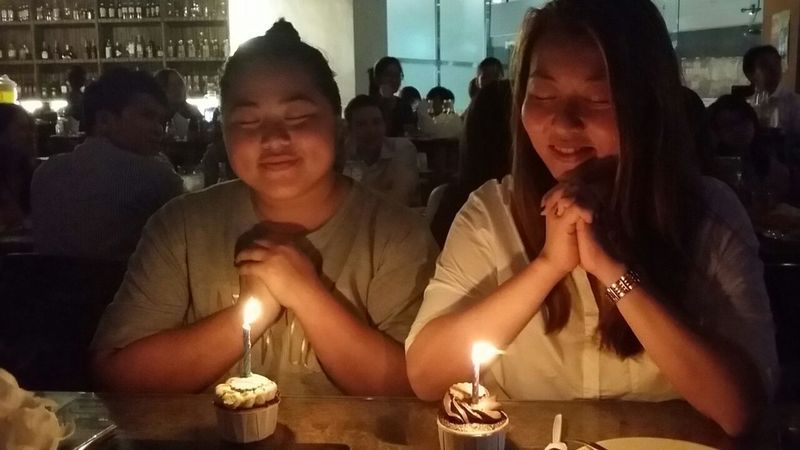 I wish Lijia finds a BF soon and settle down in SG!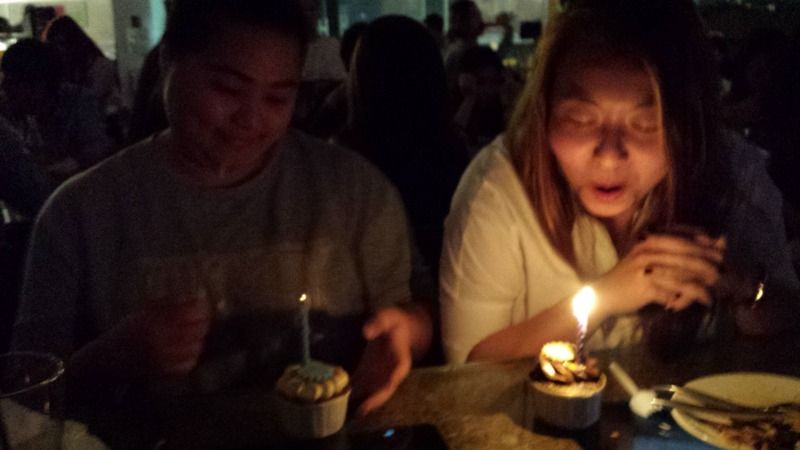 See, this Wendy... Didn't even wait for jia jia!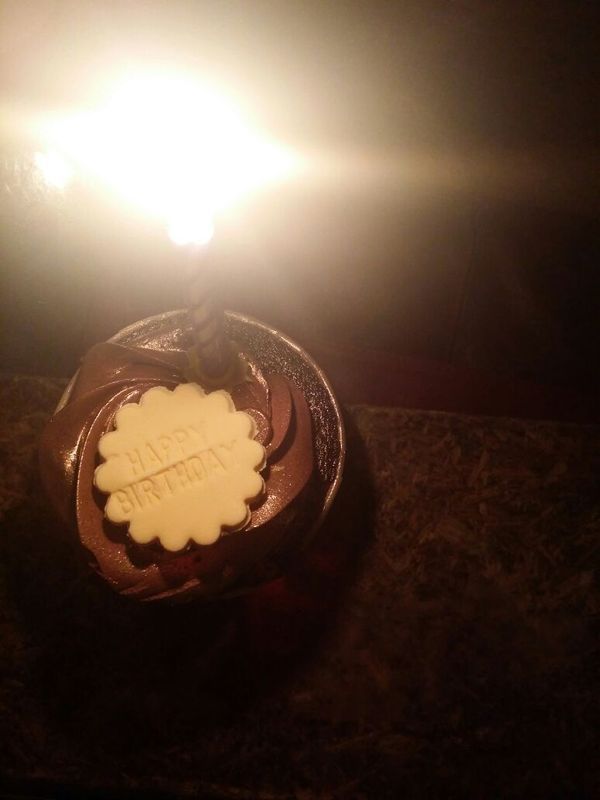 Pretty cake gotten by Rayne from citylink. Forgot the cake shop, anyway don't bother, cos not yummy at all.
That's our WEFIE.
At the left, me and Sorsan (Shanna)
At the right from the top, Lijia (Elise), Wendy, Rayne.
Photo taken using Rayne's XiaoMi note front camera.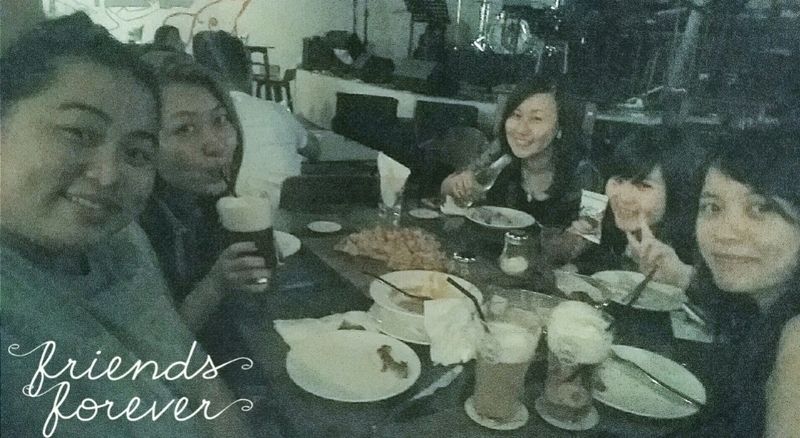 And this was taken using Wendy's Samsung Note 3 front camera...
Which is better? Aiya, iphone 6 best la... for now.
Overall, the ambience is not too bad with the live band. Service kinda bad, not many staffs I guessed. Need to call a few times, and waited quite a while even for billing.
Total damage was about $220. Cos we ordered quite a number of drinks eh.
10% off for NTUC member.