Chir Chir
Address: Somerset 313 #B3-04/05/06 S'pore 238895
Opening hours:
Sun to Thurs 10am -10pm
Fri & Sat 11am to 11pm
For more updates:
https://www.facebook.com/pages/Chir-Chir-Singapore/1551584908411319
Another "IN" thing in town. And of cos, I have suggested to give it a try with my PRECIOUS sisters. It is located at Somerset 313 at basement 3.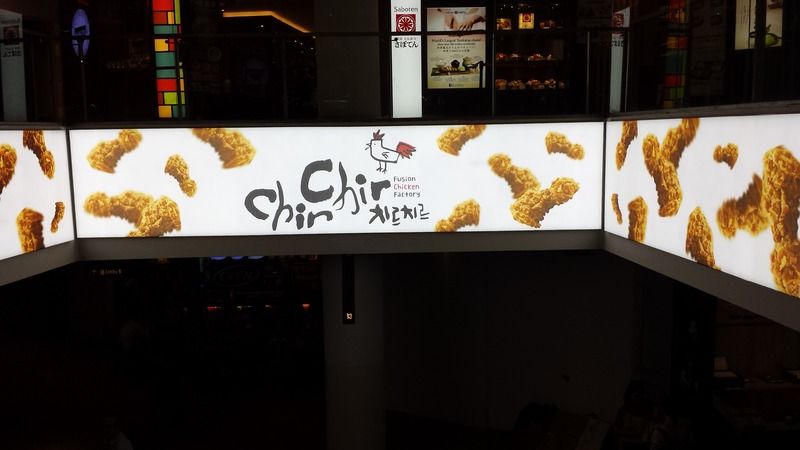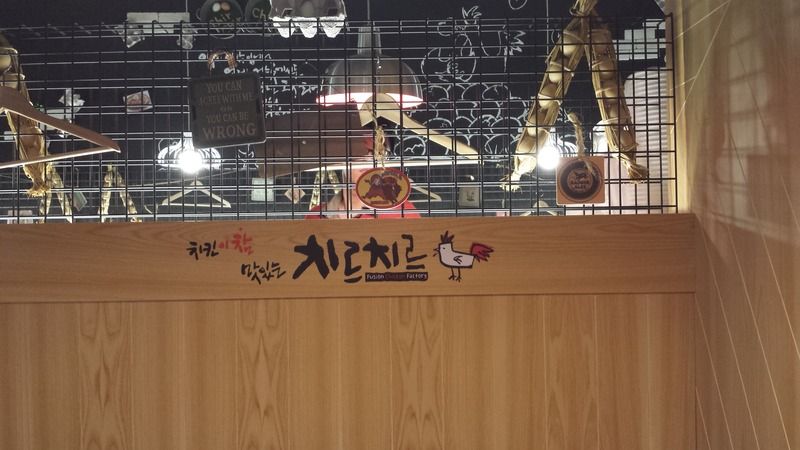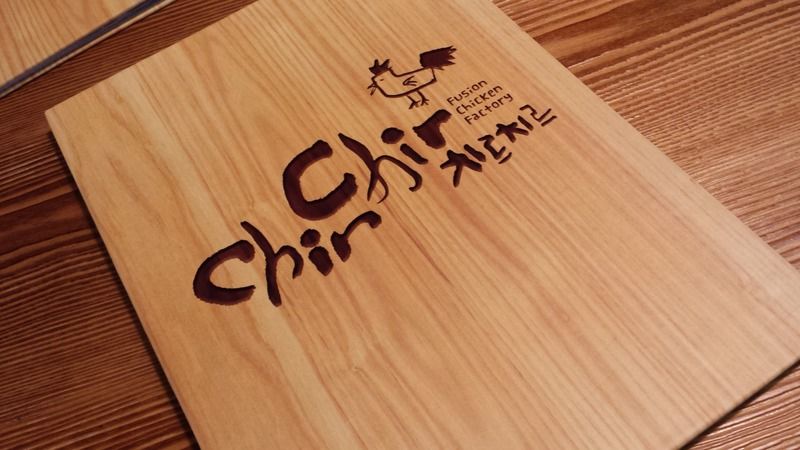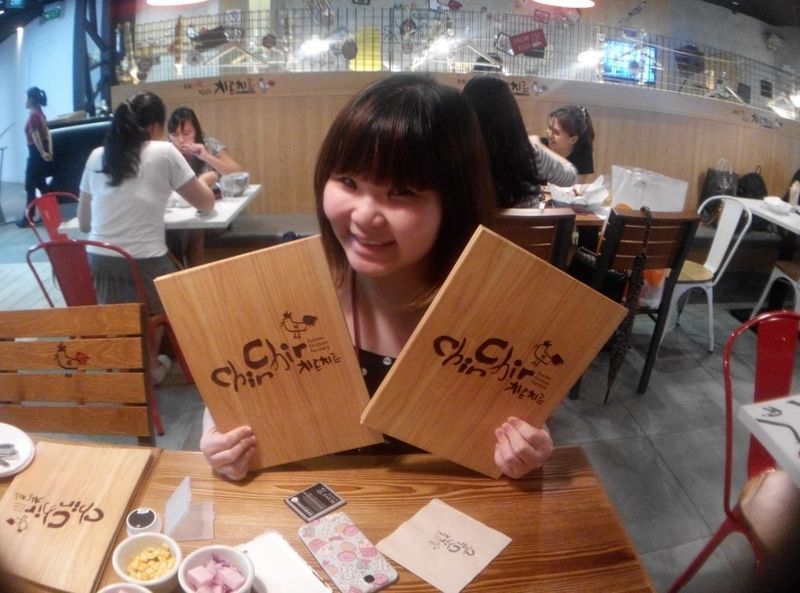 We were given complimentary buttered corn and pickled raddish. I remembered taking photo of it, but couldn't seem to find the pic. Guessed I have deleted it. Anyway, you can still see from the picture above, bottom left corner.. haha.
But still the main highlight of the photo above, is me ya! lol.
My last few yummy shiok shioks meals before I start my Baguan Slimming program again!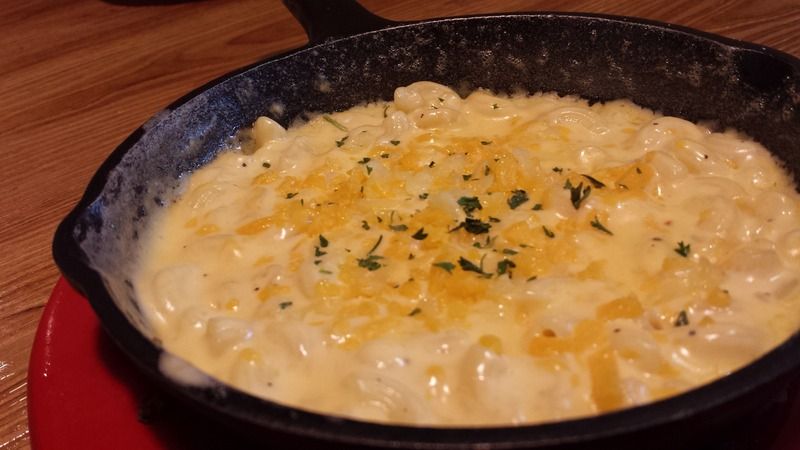 Mac and Cheese. $9.90
Very cheesy and yummy. Eat it while its hot! Portion kinda small though.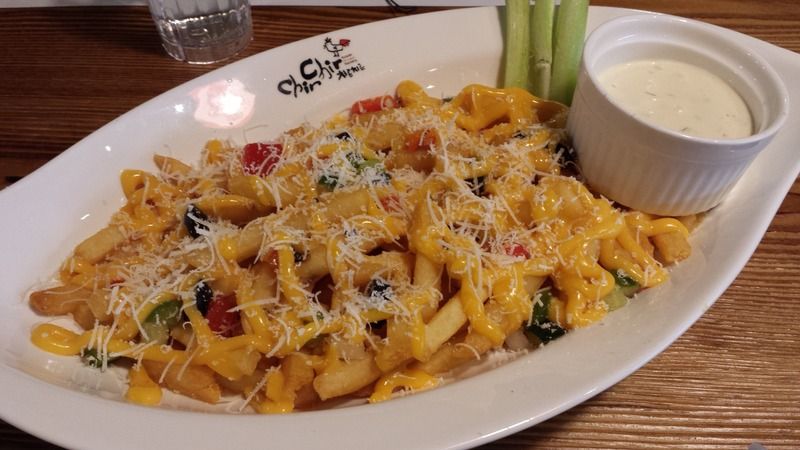 Chir Cheese Fries $9.90
Portion looks big, very colourful. Fries were crunchy. Lotsa sauce as you can see from the photo above.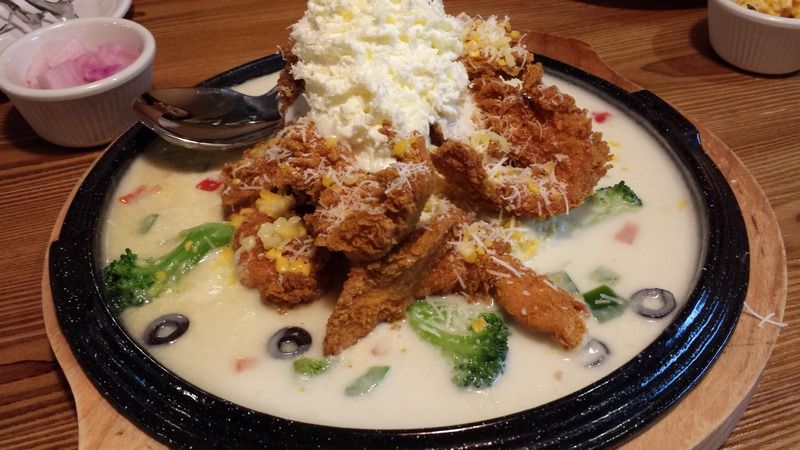 Nest Snow $32.90
One of the "must order" as mentioned from blogs. And so, of cos we need to try lo. Since its so instagram worthy also. Haha.
Spicy fried Cajun chicken tenders served on hot plate with whipped cream on top, surrounded with cream sauce with olives and peppers, topped with freshly whipped cream, parmesan, mozzarella and cheddar. Oh ya, and there's sweet potato hidden under the pile of chicken.
They also provide small tongs which you can use to pick up the chicken and eat it. A convenient way of eating fried chicken without dirty your hands. But aiya, use hands then got feel mah, right? Lol.
It looks very pretty and interesting. However, I don't quite understand the combination of the whip cream. And somehow, I find the whole combi kinda doesn't compliment each other.
Regretted not ordering another dish... like the garlic fried chicken.
Cos we ended up like still kinda hungry eh. We ordered these food for 4 pax.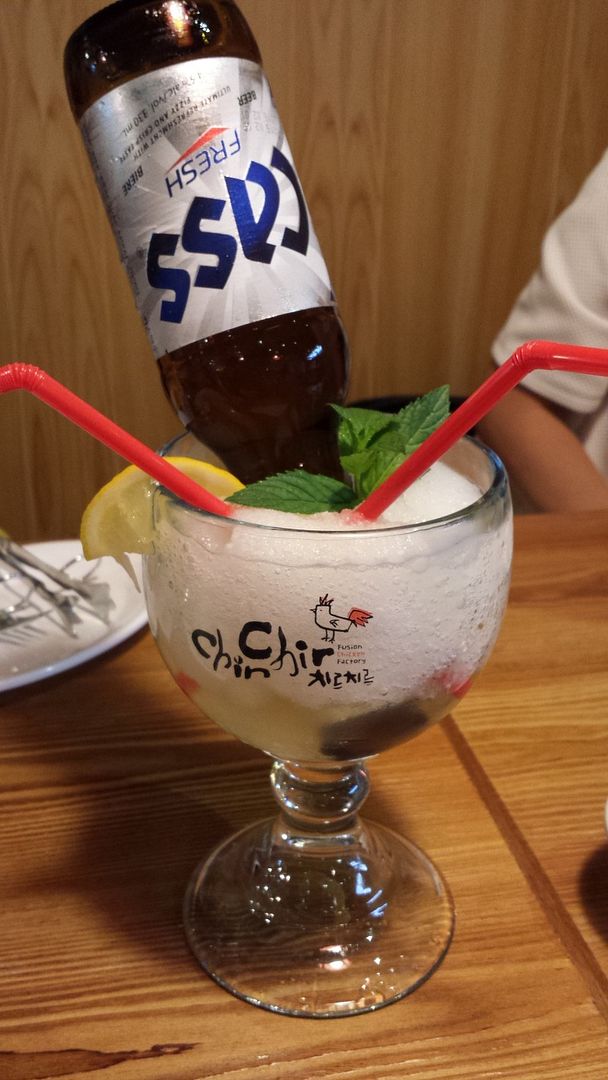 Lady Killer $16.90
We saw opposite table ordered this, and I thought we must also order la... Looks so cool right?!
Must try de leh!
Rayne n Shanna felt it tasted like some medicine. But I find it quite not bad eh, sweet sweet de.
Average spending was about $25~ 35
A very cute concept restaurant. Service was not bad. There were some interesting drinks.
Worth a try. Would probably be back for their spicy fried chicken with beer!
YiLi PaoPao Ice
Address: Orchard Central, #B2-05, S'pore 238896
Opening hours: Mon to Sun 11am to 10pm
For more updates:
https://www.facebook.com/paopaoice/info?tab=overview
Next, we headed to YiLi PaoPao Ice. Was also my idea la. Cos I wanna try more food before I start my diet ma... and I found this online which was nearby.
It's situated at Orchard Central, basement 2.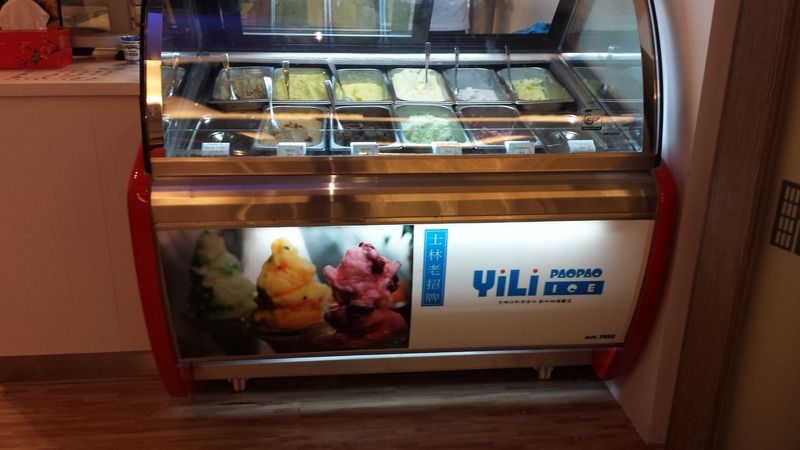 I read that this was from Taiwan Shilin. Is famous in Taiwan.
But I went Taiwan 3 times, never heard and seen this before leh. But, anyway, try loH!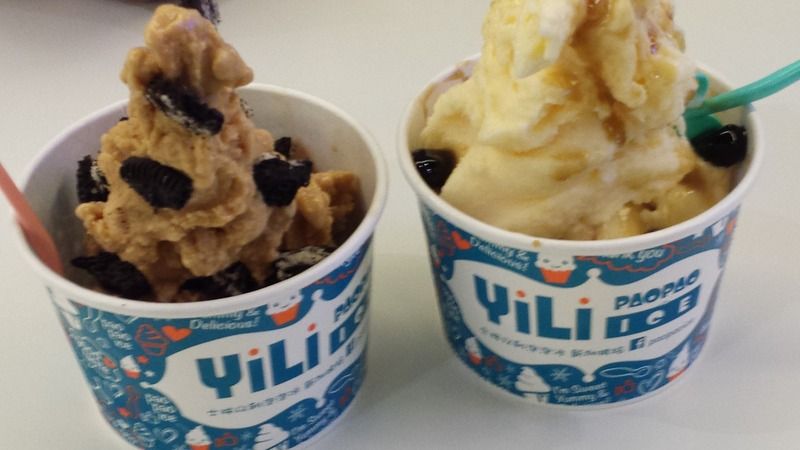 We ordered the PaoPao specials, Boba Milk & egg, and Peanut and Oreos, $5.60 each. The service staff preempt us that its gonna sweet because many of his customers ate before trying and commented afterwards that its very sweet.
But we find it ok lei, maybe we have sweet tooth? Haha.. I pretty like the peanut flavored one, the peanut taste was strong. I'm a peanut and peanut butter fan ya!
The boba milk and egg was also not bad, not to sweet for us too. Initially we thought with the EGG? sounds kinda weird, but hmmm ok lei! haha. Got pearls also leh. I like Pearls, although I read its not too good to have too many pearls too yah, cos our body cannot digest or process lah.. yaya...
Shaved ice seems less fat too, wahhaha, deceiving myself again.
The staff were quite friendly, came over to our table and have a short chat with us too.
Worth a try. However, probably can have more variety of flavors? I came across online that there's a shop called Snow King, selling many weird or you may say its interesting flavors la. Flavors like pork floss? chicken? curry? even pig leg? oops... haha...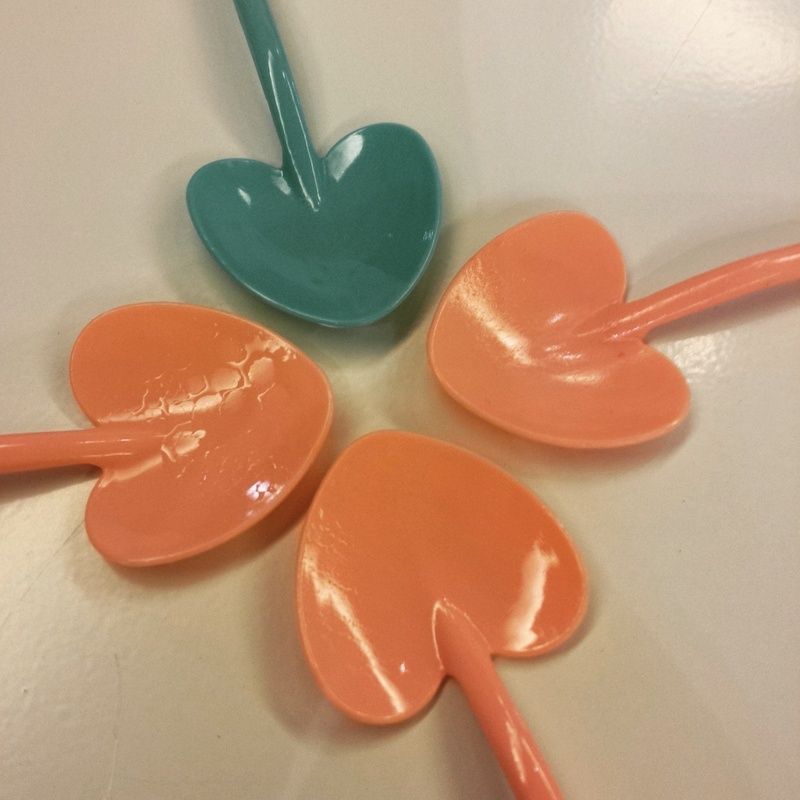 Lack of 1 siaocharbo.. still at Saudi...
But she's gonna come back by July for good! YEah, then PRECIOUS can unite liao.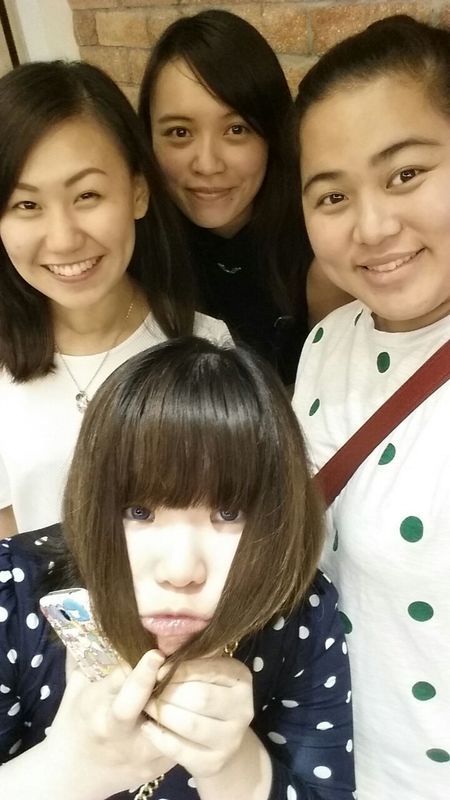 always force me to stand in front...
why shorties can only stand in front meh... Be creative la.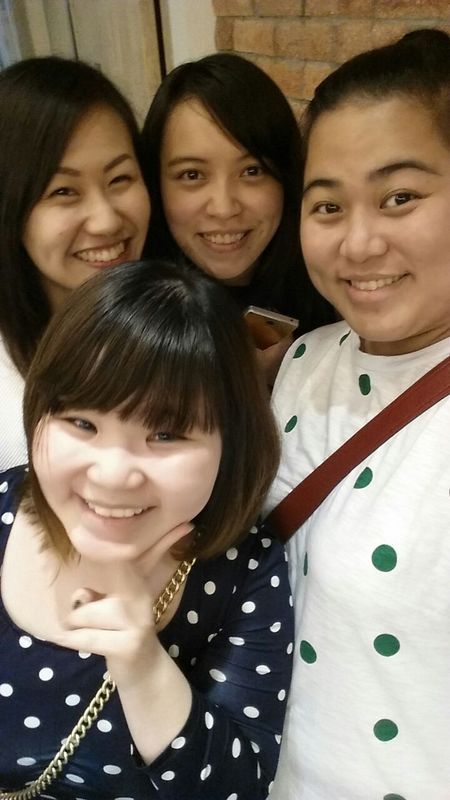 Squeeze squeeze squeeze!
I look so young right... oops.
Follow me in instagram and facebook for more updates!
Will spend some time on writing on my pre and post pregnancy posts...
Stay tuned okay!