Mai Thai
Address: 44 Jalan Merah Saga, #01-58 Chip Bee Gardens, Spore 278116
Opening hours: 11.30am - 2.30pm, 6pm-10.30pm
Just alight at Holland V mrt station, exit A, turn left and walk towards a street of restaurant.
There were indoor and outdoor seating. And again... it's indoor for me...! haha.
It's our annual pre CNY THAI dinner with AJALYA... used to be colleagues... but now some of them have decided to move on and pursue something different. Am happy for them. Also one of them, who was my jie mei... is attached now! great, isn't it!
We were rather early, so it was still quite empty. But there were more people at the outdoor area though.
Coconut $5.50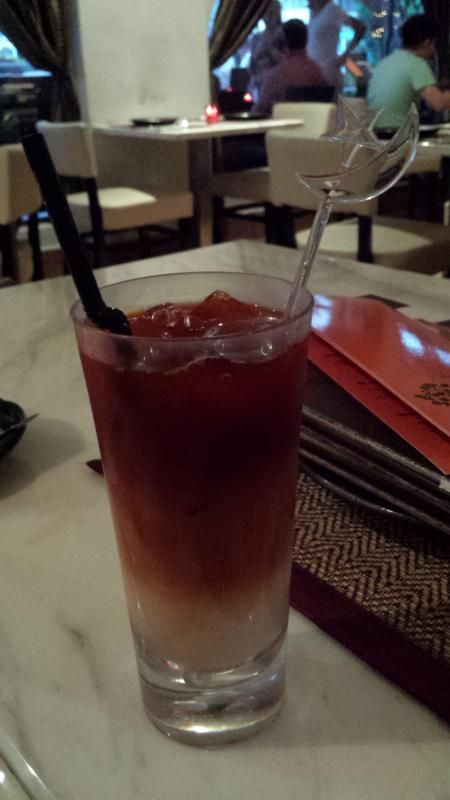 Thai Ice tea $3.50
Tom Yum soup $18
Very spicy, at the same time very shioks. You definitely need to get ready your drinks beforehand first.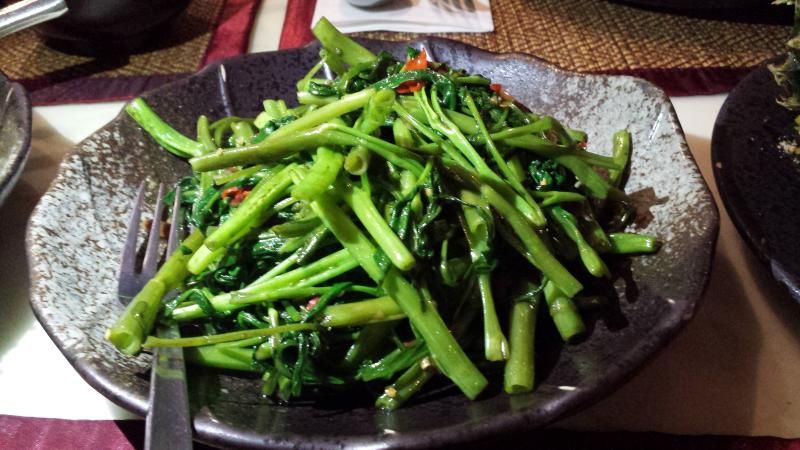 Morning glory $12
Looks normal, but this taste really good. A little sweet... and savory.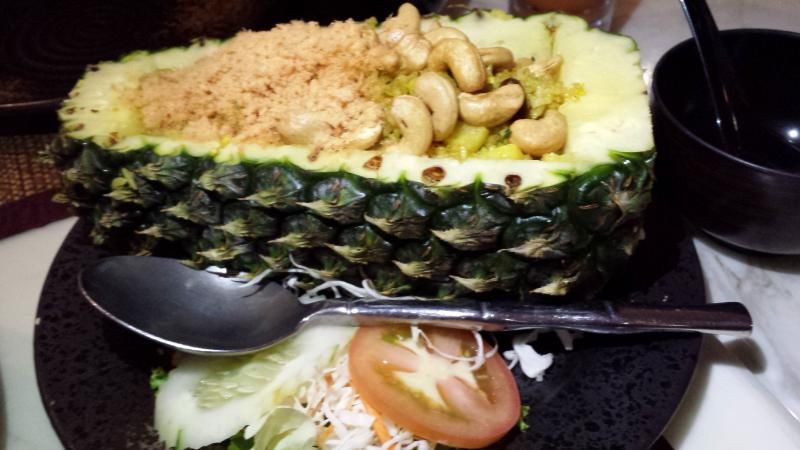 Pineapple rice $15.50
Quite fragrant.
Papaya Salad $13
Spicy and refreshing.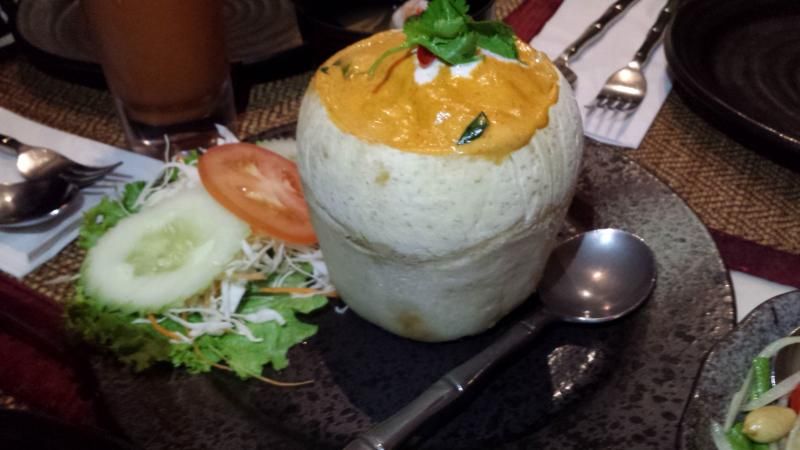 Mai Thai Coconut Seafood $25
Looks very special cos I never have my green curry served in a coconut before. However, the portion was rather small. Doesn't taste as fantastic as it looked.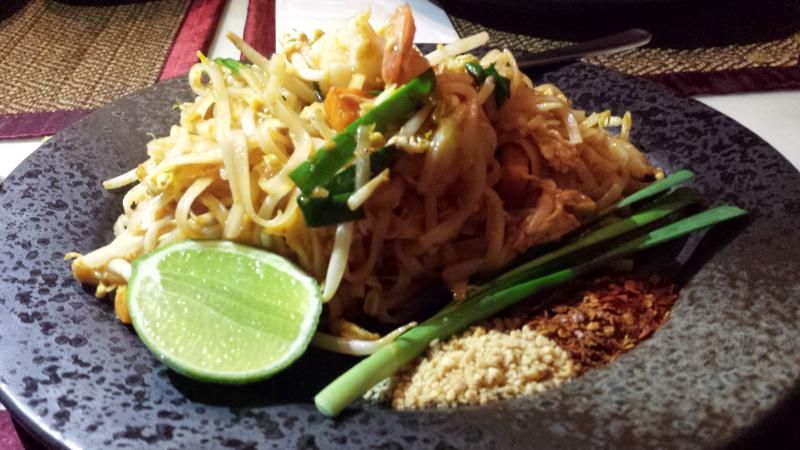 Pad Thai $13
Pretty normal.
There was a special dessert but I couldn't recalled in the menu. Wanted to try that, but the waiter said NO MORE. We actually order 4 desserts(couldn't really remember what we wanted), but only left with mango sticky rice and red ruby.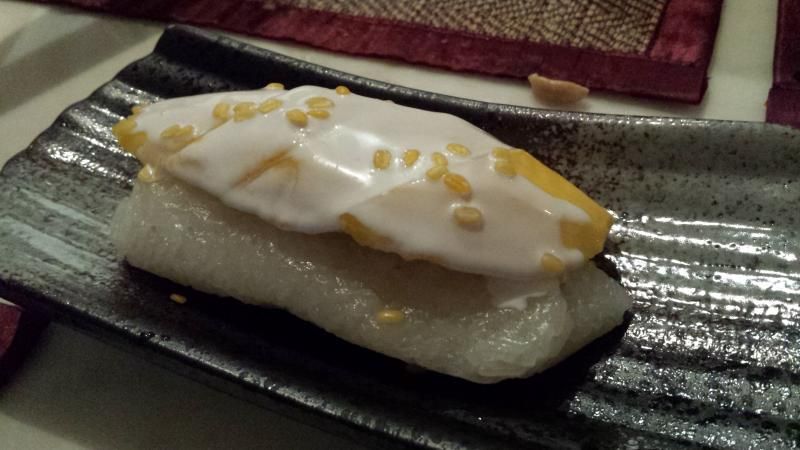 Mango Sticky Rice $8.50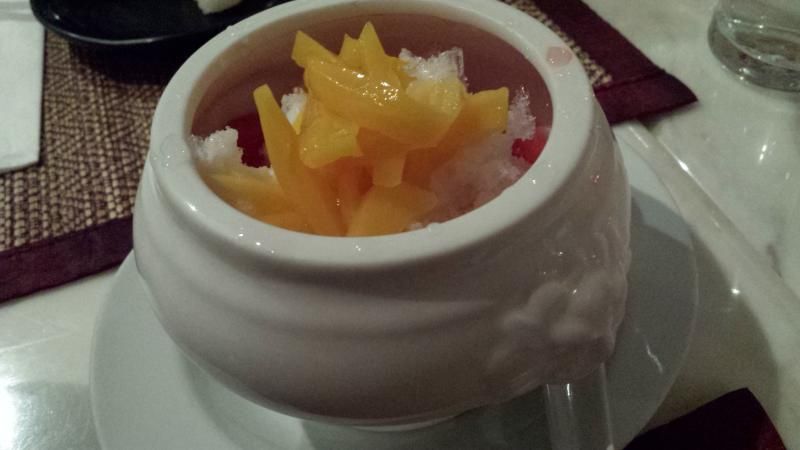 Red Ruby $7.50
The rubies were not really crunchy.
Overall, the place was quite cosy. However, service a little slow. We ordered the Pad Thai, but wasn't served to us, have to order again. Some of the items were kinda overpriced.
I would still go Golden mile complex for better and less expensive Thai food.