7days 6nights -beijing--chengde--tianjin holiday~ Part 2
Day 3
Our OOTD~
First stop: Tong Ren Tang....
Selling some chinese medicine... after some pulse readings for you....
Almost bought something back... but was being stopped by my mummy... lol..
Went to a nearby street markets nearby...
Fried dumpling... looks good but doesnt taste yummy at all...
Our lunch place...
It's buffet lunch...
Seems like a lot of variety...
But seriously... they doesnt taste good at all.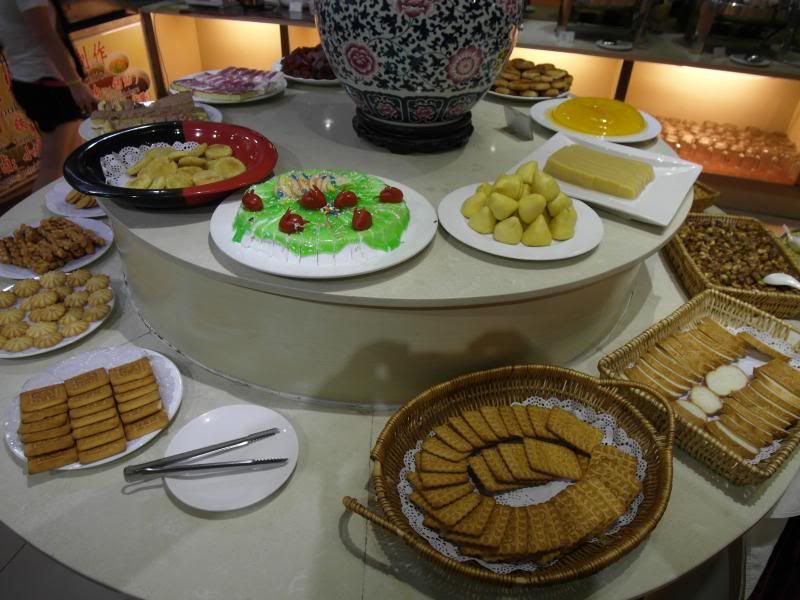 Trying very hard to act like they tasted yummy~!
Next stop: Happy Valley...
Cos my bro likes Theme Park!
and so which is partly why we have chosen Nam Ho... cos their package includes a theme park.
It's jump shot taking time.
My turn.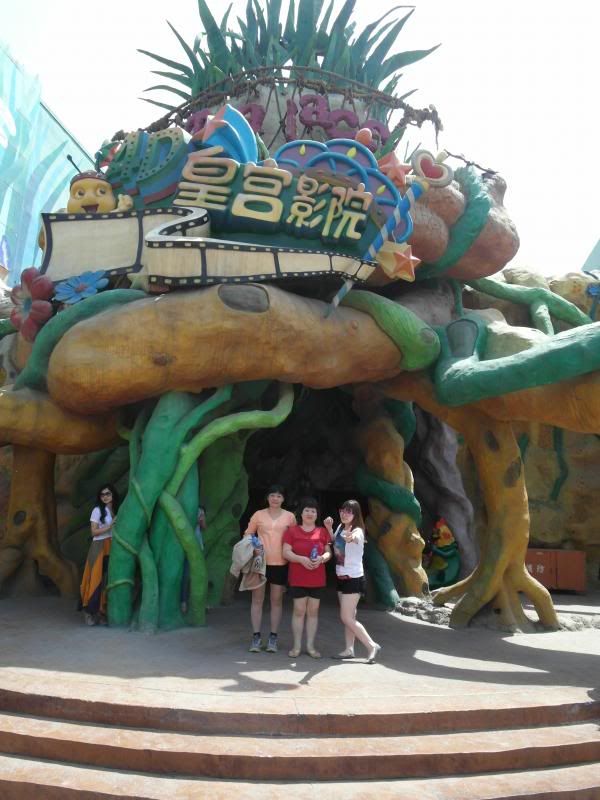 Big pink ant....
Mummy seems to be enjoying well.
That's my bro in the middle~
He said... this is NO KICK~!
Nothing seems scary to him...
Oso no kick to him... he said... it's boring~
Nice shot taken by me~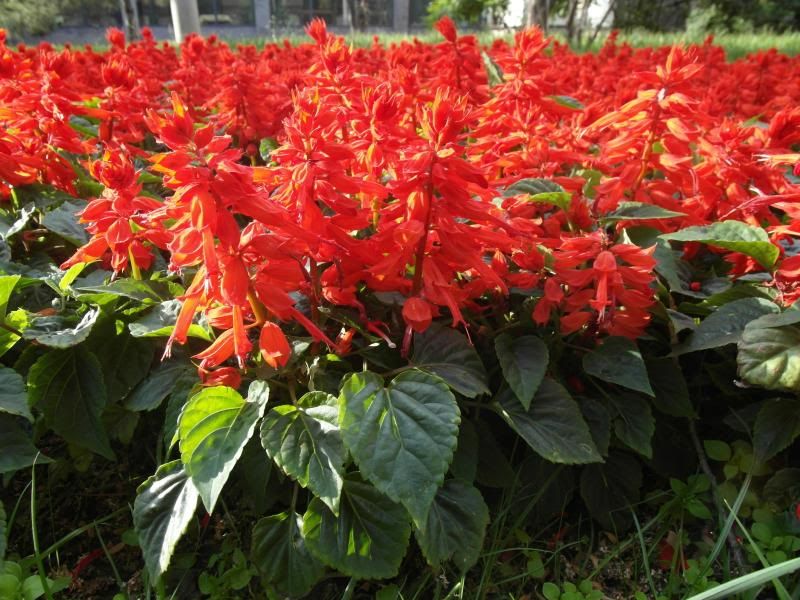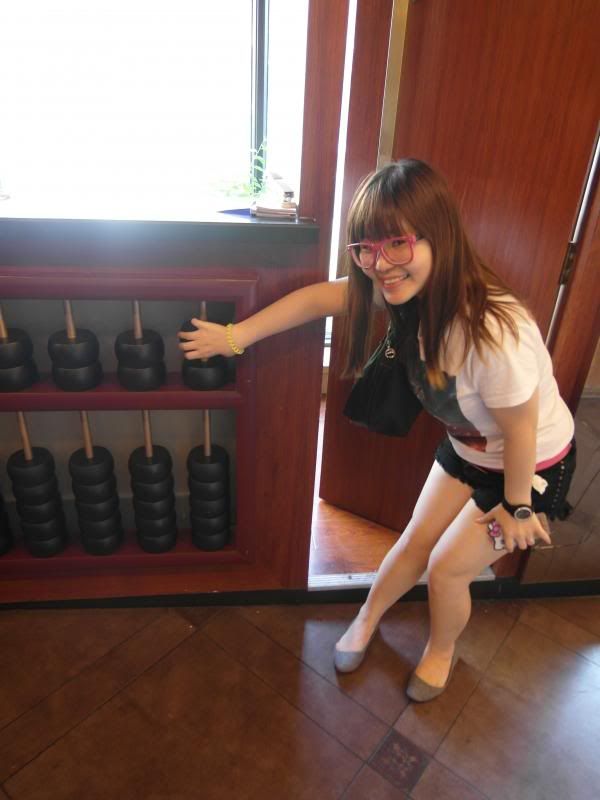 Big abacus~
Peking duck~
Actually i prefer singapore's 烤鸭
Sweet n sour porky~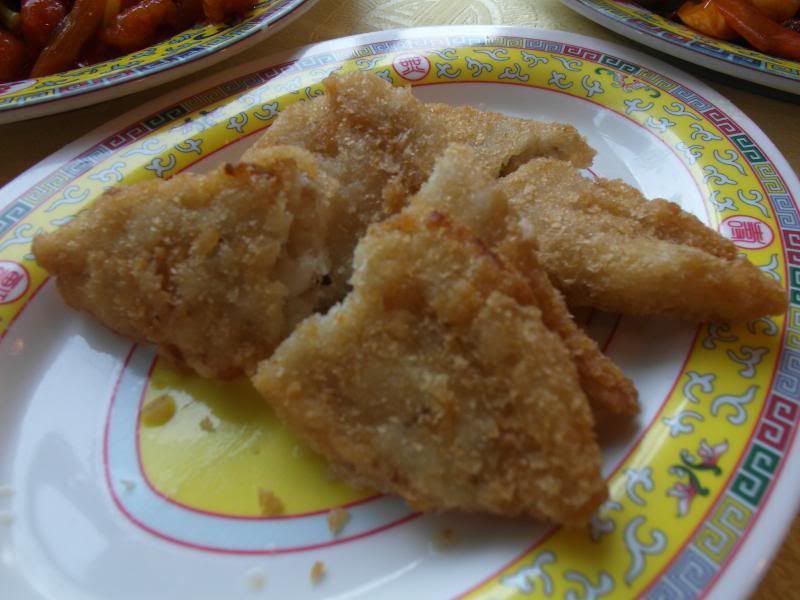 Horrible fried fish cutlet
Stired fried chicky...
This tasted not bad...
Peking duck
chicky n zucchini again~
Next stop: Shaolin Kungfu act....
Frankly speaking, pretty boring.... My bro and I were sleeping in the threatre~ oops.
Mummy... where are you! i cant find you!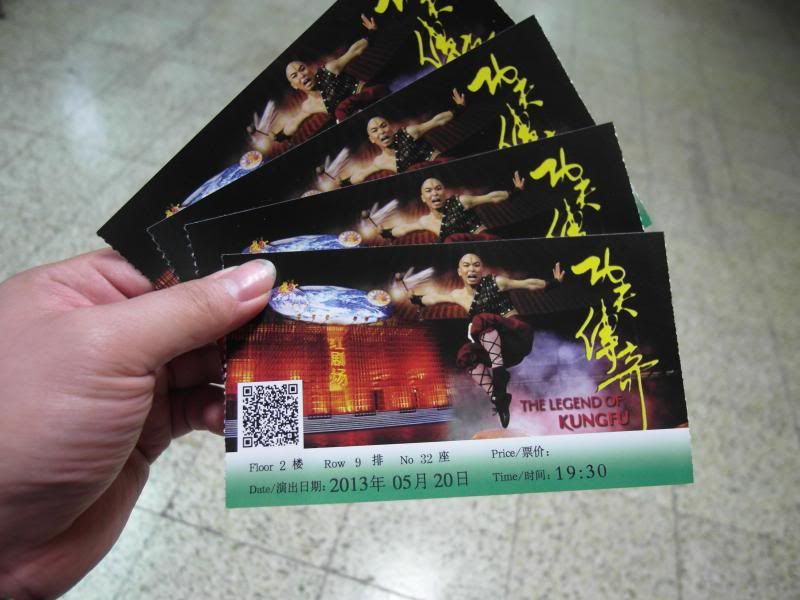 Tickets~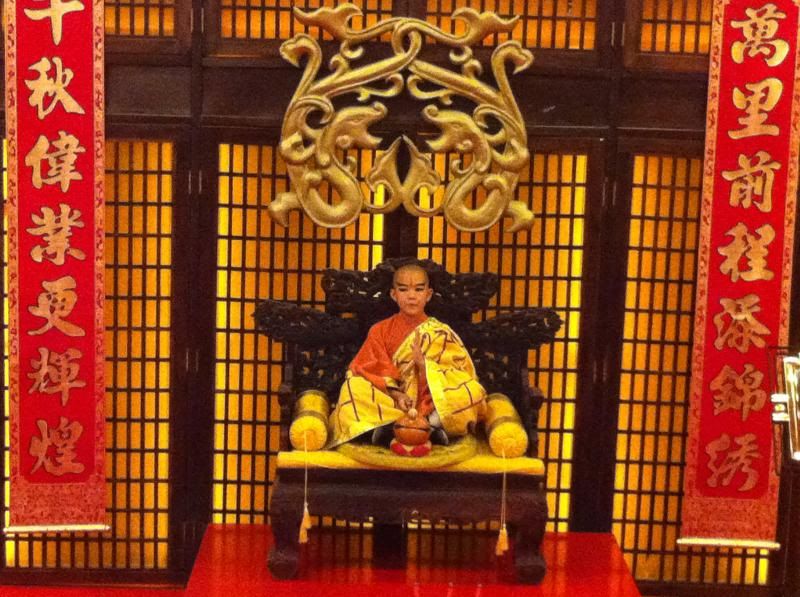 Looks pretty cool....
Went to their Food street night market... meant for tourists...
Told by the tour guide to jus take a look and have the feel of it will do...
As the food weren't fresh... and having cars driving around... its pretty dusty and smoky....
Have you tried scorpions?
Hey there, Patrick~
Next stop was their famous shopping centre? Was being brought there just to take photo... cant even do some shopping or relax there... Pretty pathetic...
The number of pens we bought back for our friends~
Loots of the day~
______________________________________________________________________
Day 4
OOTD time~!
First stop: Wax museum....
Initially, my bro and i thought.. it would be like Hong kong's wax museum with all the famous artists over there...
And well.. we were wrong.... it's the boring.... olden times people...
Looks kinda eerie though....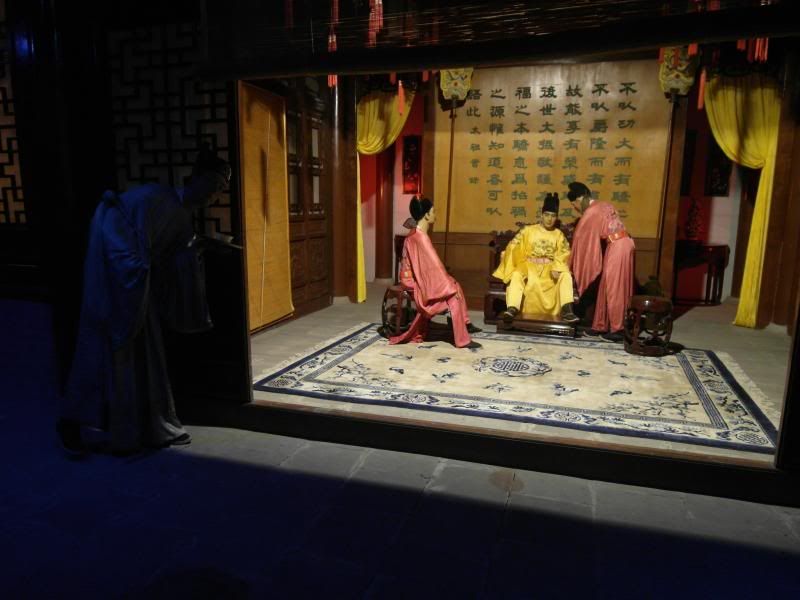 Next stop: The must go place in Beijing....
Great Wall of CHina~!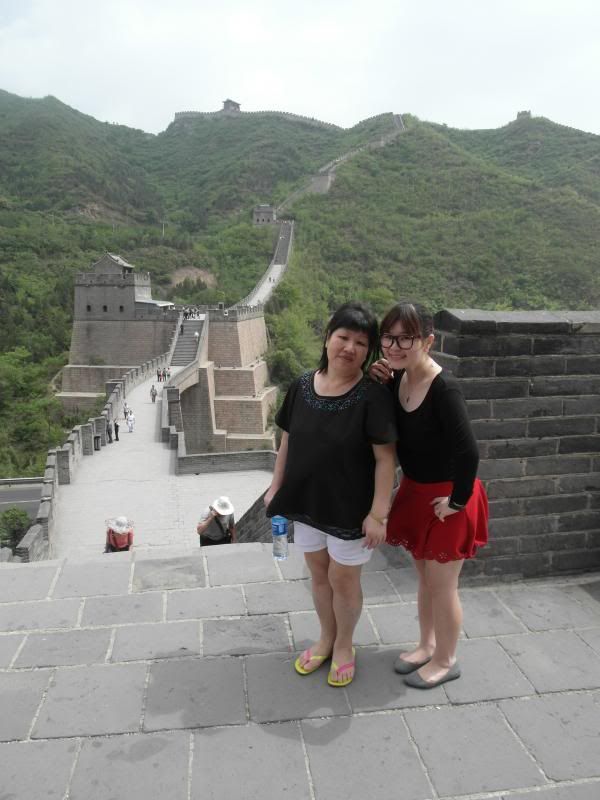 My mother and I... She buay tahan already.... for walkin for the most time of her whole life....
dunno why was my hair centre-parting...
Our target!
Ok, let's go!~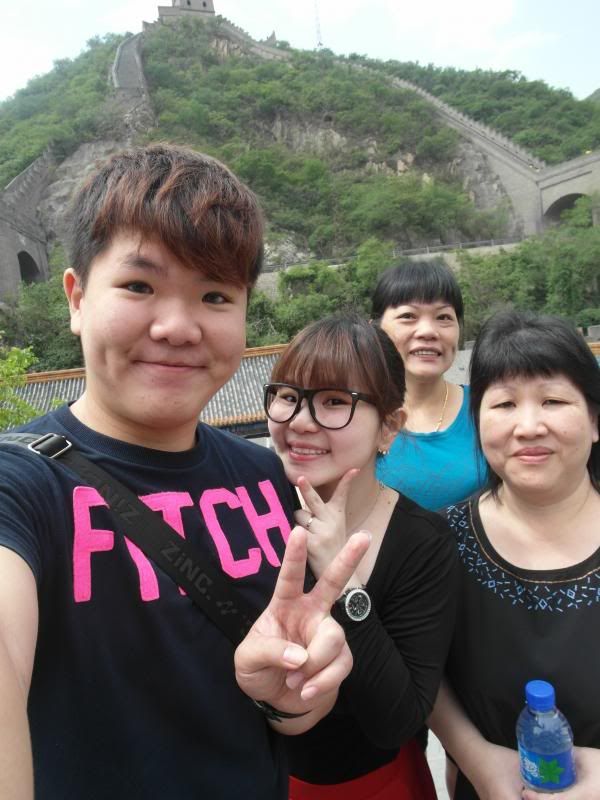 Let me take some more pics... before we start climbling beh...
YAtta~!
It really looked pretty awesome...
And knowing the history of it... makes it even more interesting.
Ok, i have gave up halfway....i'm the weakling...
My bro have managed to reach to the top and snapped this shot.
Its time for JUMPING SHOTS AGAIN!!! Yeah!
My turn~
My cert... although i did not finish climbing.... lol
It's lunch time~!
Trying all sorts of dumpling...
And well... i don't find any of them yummy though~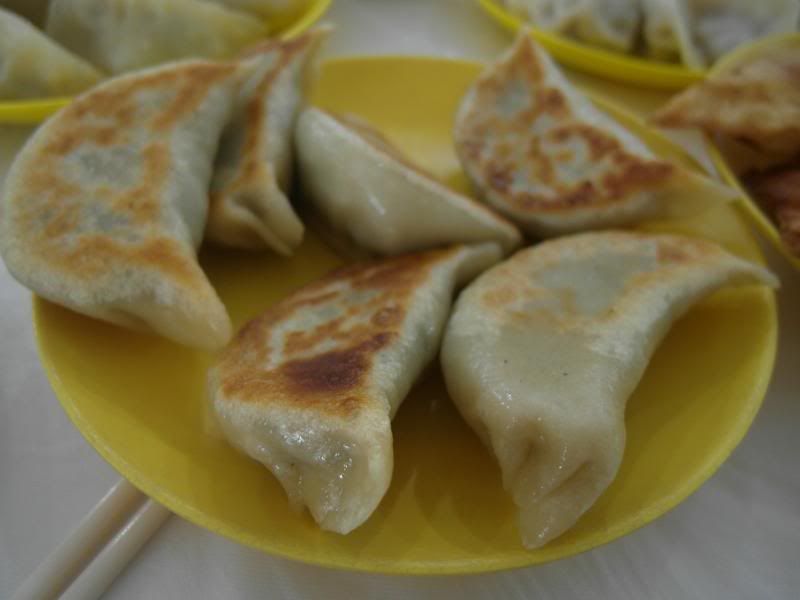 CHicky with zucchini again~
My bro's fave vege... celery, but it's oily.
Stir fried fishcake.
SO much food for just the 4 of us~
Next, we went to Beijing Olympic park... to take pics with the BIRD NEST~!
We bought the caps for $2 each? cheap buy right?!
Next stop.... visiting some pearl shop...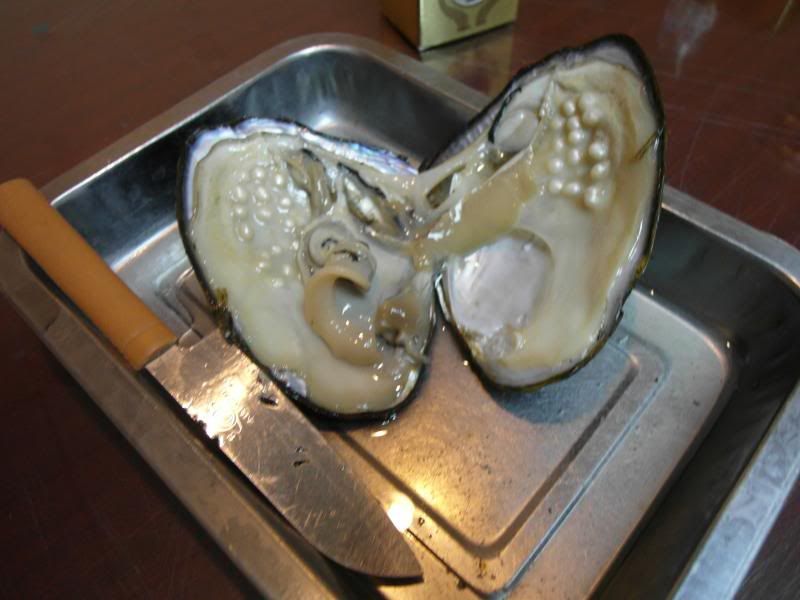 There's actually 30-40 pearls in the shell... pretty amazing eh....
Free Foot massage.... of cos meanwhile... promoting their bath salts etc...
But well.. did not buy any..... :)
Dinner time at the previous thai restaurant again~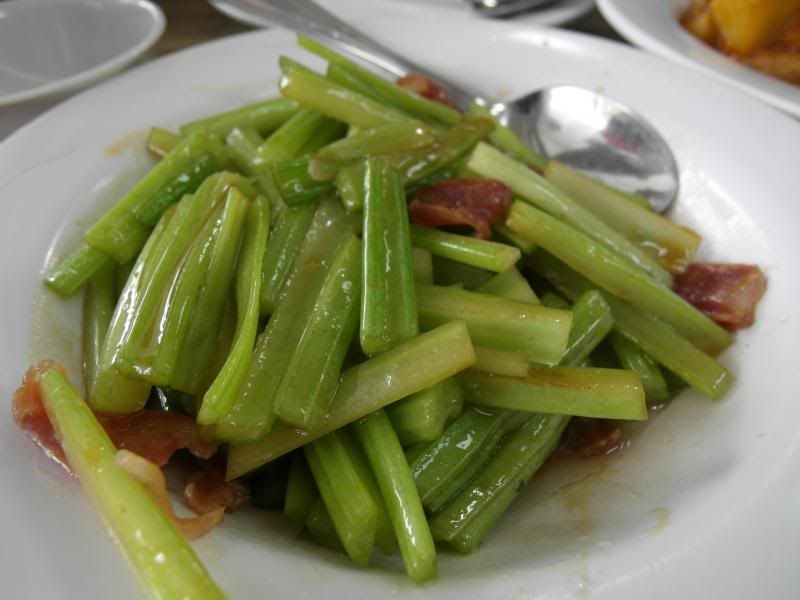 From the pic you can tell, its pretty oily~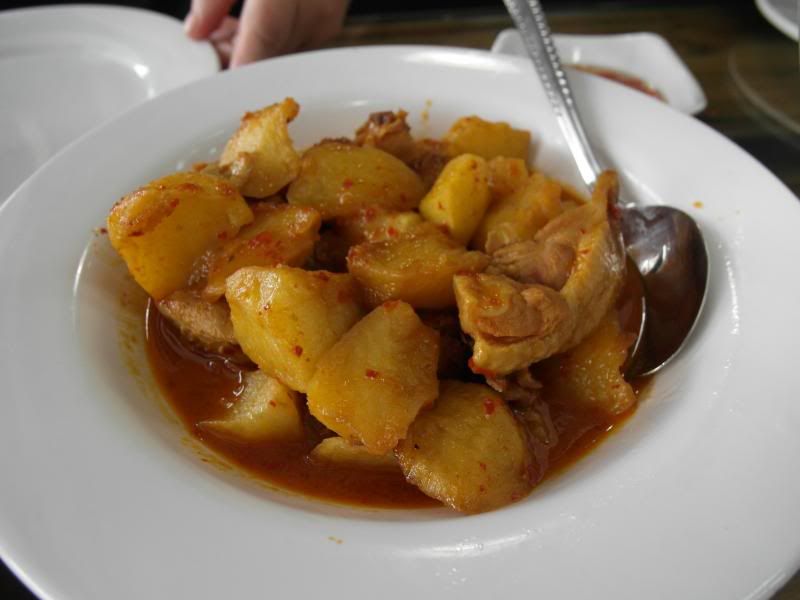 Curry chicken... although tasted abit different from our singapore style...
But mai hiam still buay pai la...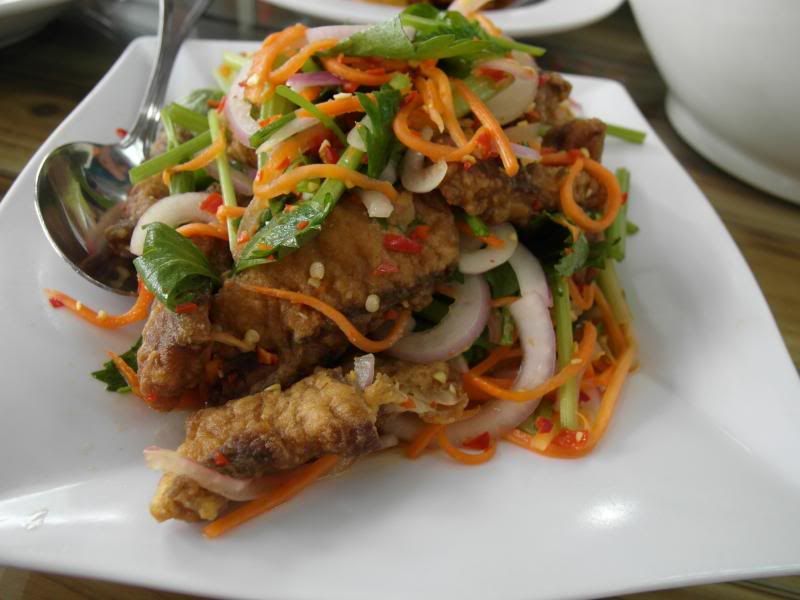 This fried fishyyyy..... tasted a little weird...
Tom yam soup.... previous one tasted better eh...
----------------------------------------------------------------------
Day 5: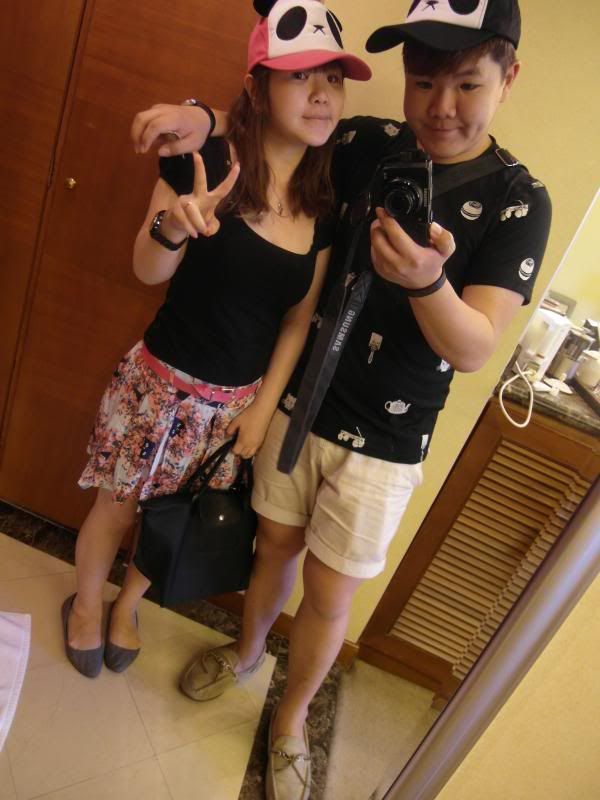 Why are we both wearing Panda caps???
Cos, we are going to the ZOO ZOO ZOO, how about you you you?
Was supposed to go Tianjin... But decided to change our itinerary a little....
as was told... journey to and fro tianjin... will take 4hrs? and it will just be like smaller versions of those places tt we have visited in beijing...
So, it will be Zoo time and SHopping time!!!!!
Did you see the panda??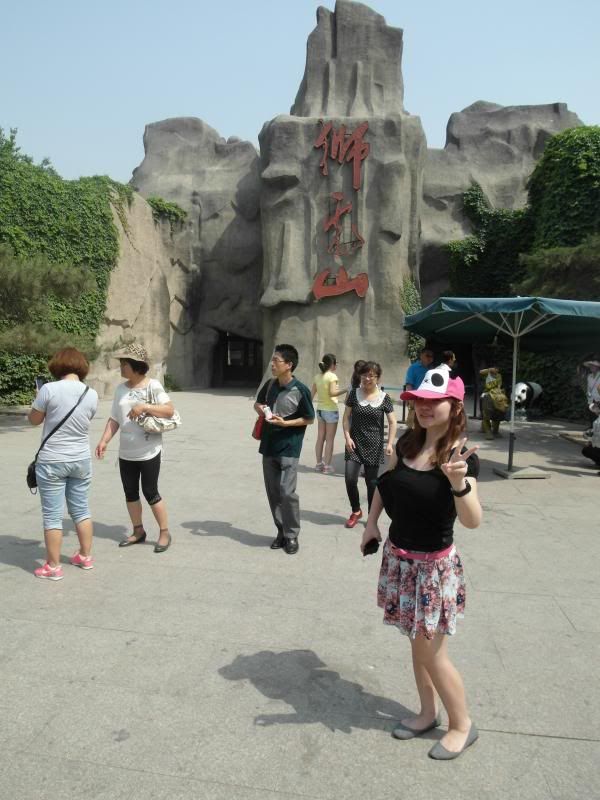 Zoo Zoo Zoo~!!!!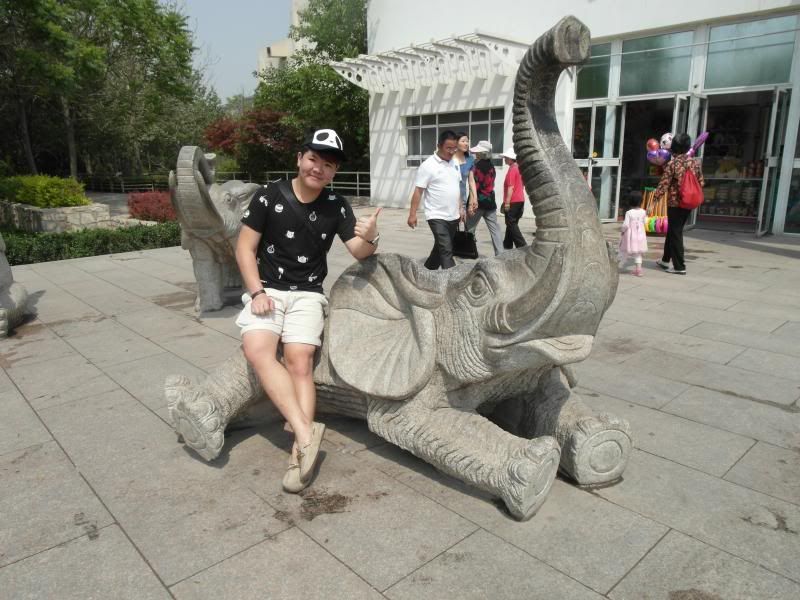 Its pretty smelly... the amount of shit and pee they had is really a lot~!!!
Did you spot something super big??? lol...
A little girl was asking her daddy: Daddy, why elephant has 5 legs.....
Daddy.... bo wei gong... dont ask so much....
lol!!!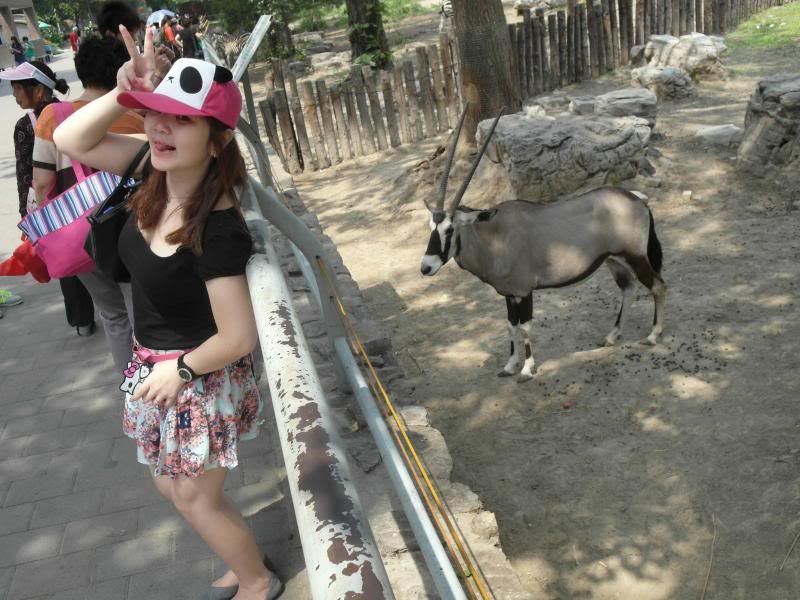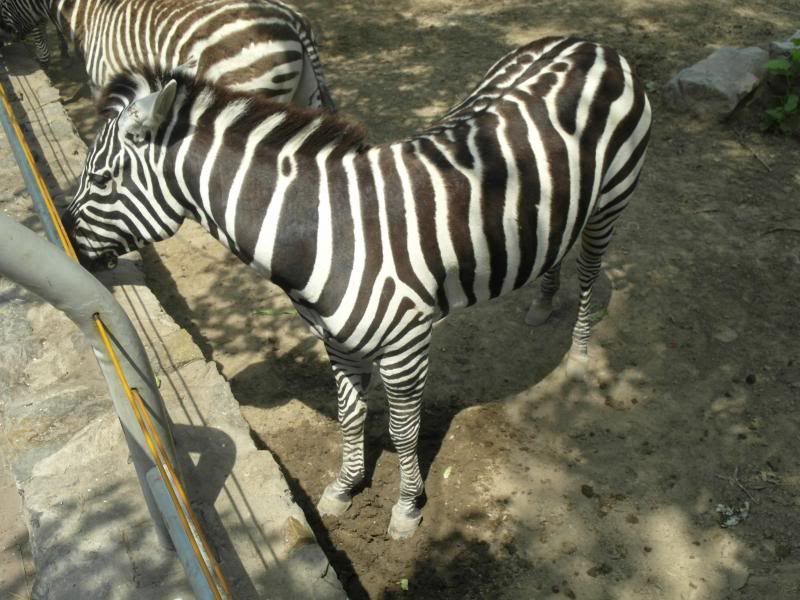 Say Hi to zebra~!!!!
Lunch time~
again... chicken with zucchini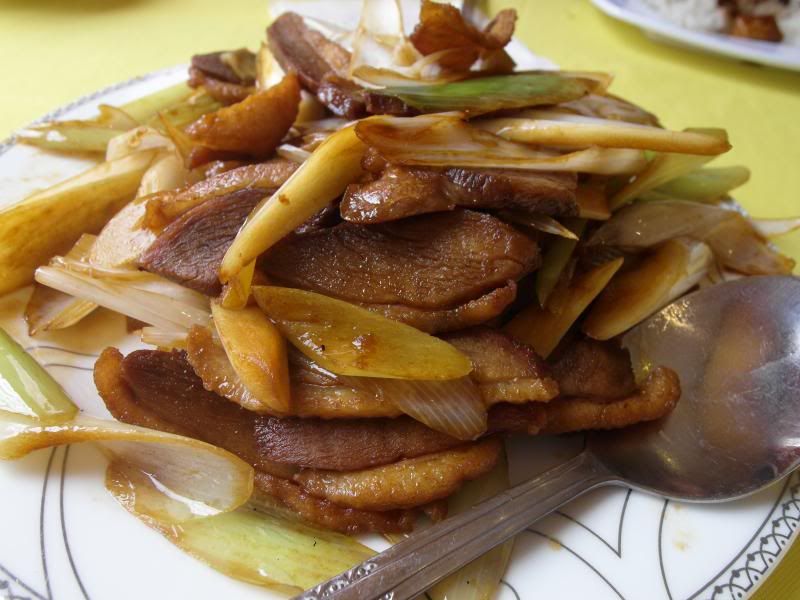 sliced duck...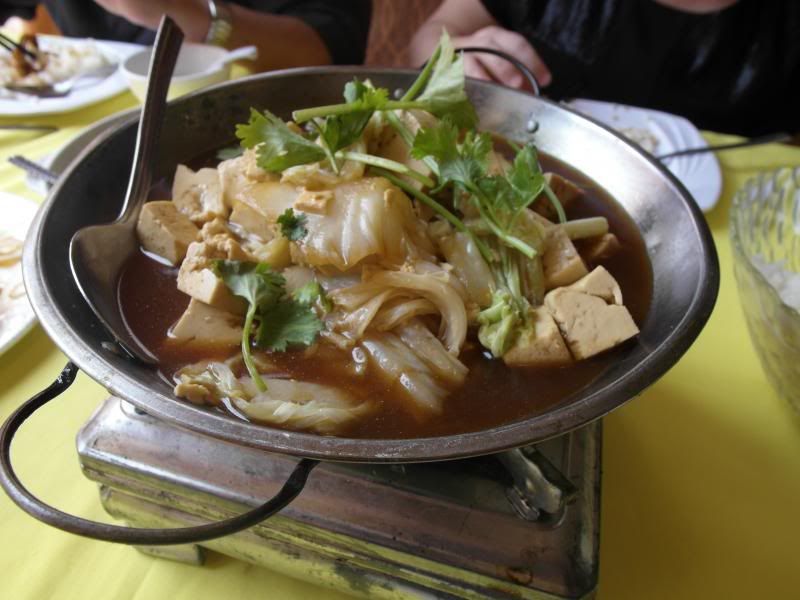 This is pretty not bad.... tofu ...
OK!!! shopping time!!!!
Silk Street Market
秀水街市场
Look at the amount of pocky we got!!!
The amount of stuffs me bro and i gotten!!
My loots~
----------------------------------------------------------------------------
Day 6: to Cheng De
To avoid being late for the train to Chengde.... The tour guide had suggested to take the MRT, which is a good experience to have one at other country.
Our mrt card~
Something like ours too ehhh???
Apple farm?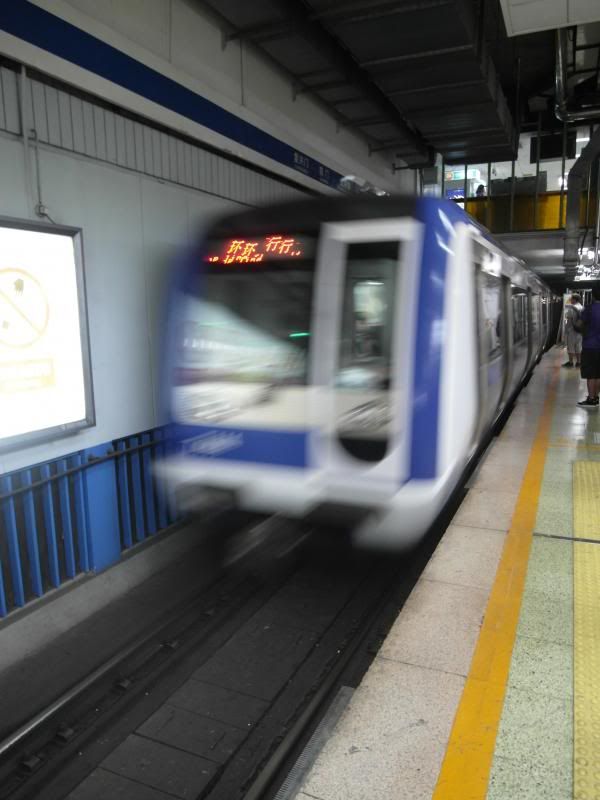 Here comes our mrt.....
Ok, here we reached the train station...
ur train tickets~
The train journey was about 4hrs.... its crazy~!!!!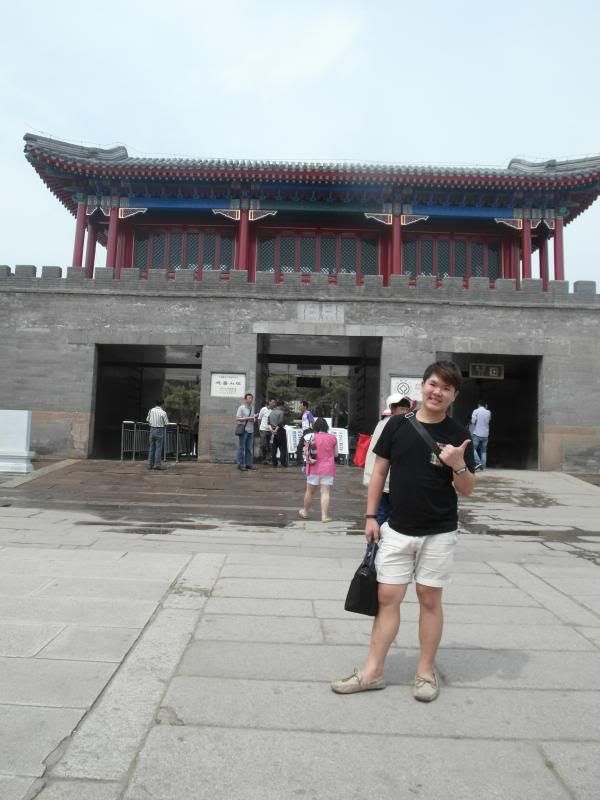 The summer resort~
The place where Huan zhu ge ge acted.....
Last Day in China....
Visited Potala palace! quite pretty....
buai song~
nian zhu...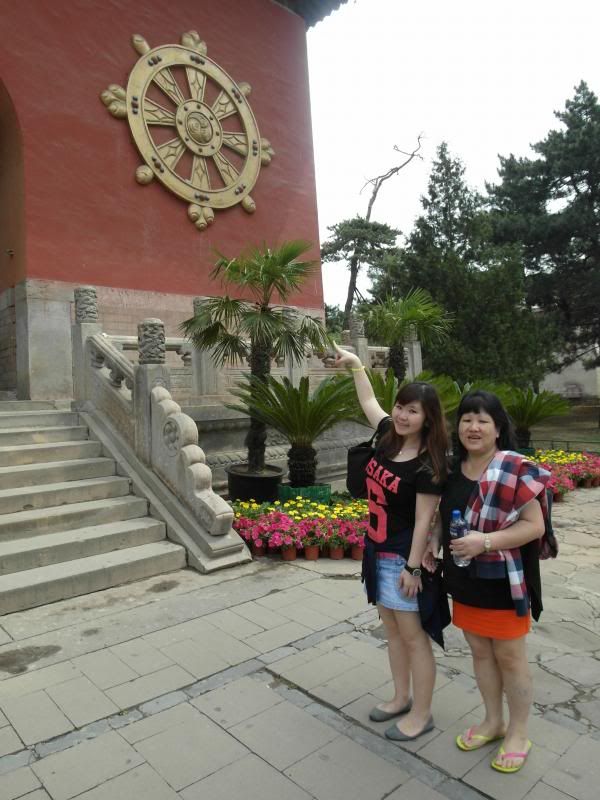 In the past, the emperor have to know how to write 5 languages.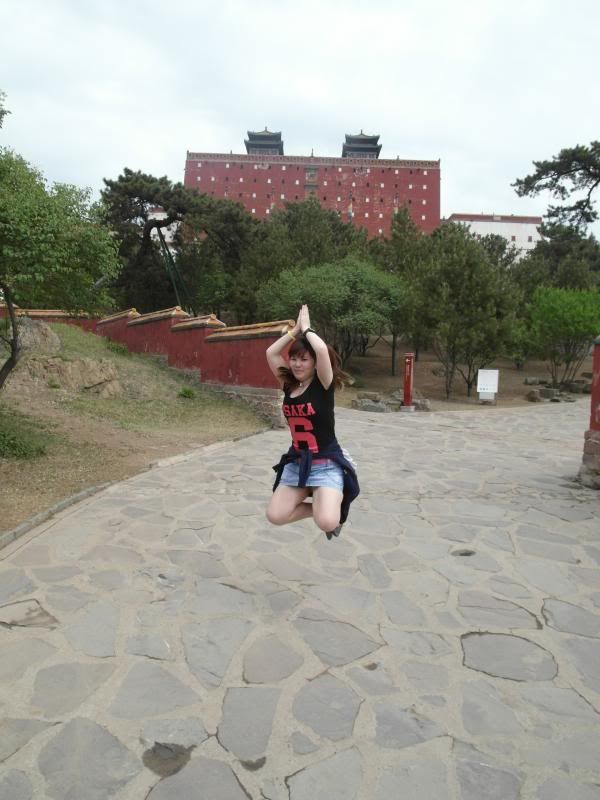 Frankly... i dont think there's a need to have a to and fro 8hrs journey to CHengde too...
Its a rather small place... cant do much at night too....
Pretty boring~
That ends my China Trip.... a last photo with our tour guide.
Next entry on my Gold coast trip~