My 2nd trip of 2013: GOLD COAST
6 Days 4 Night Jun 2013 Part 2
Day 3: Catch a Crab~
We head to a place to catch a crab.... but ended up... the tour agency cocked up!!!
so angry... we didnt do 1 activity... not sure what yuppie thingy... where we will go down into the water!!!
which is why we all wore slippers and shorts.....
But well.. they compensated us for a better lunch... in the ferry...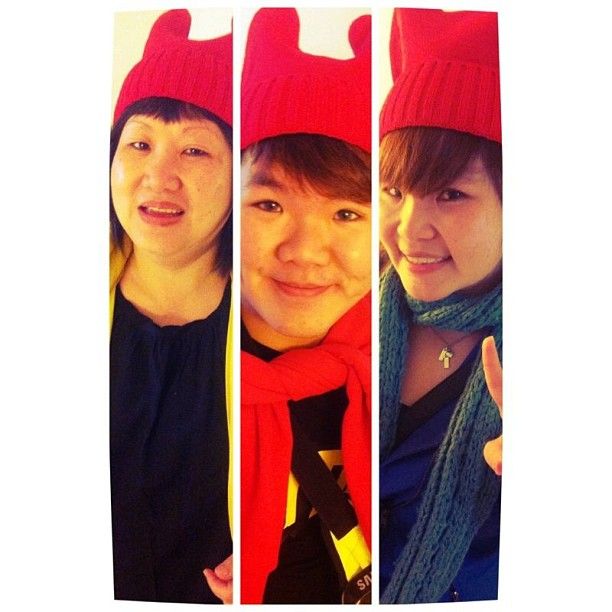 Cutie us... with a bunny beanie... but ended up not wearing it.. cos indeed a little weird...
Will try again next time.. but not with tour grp ppl...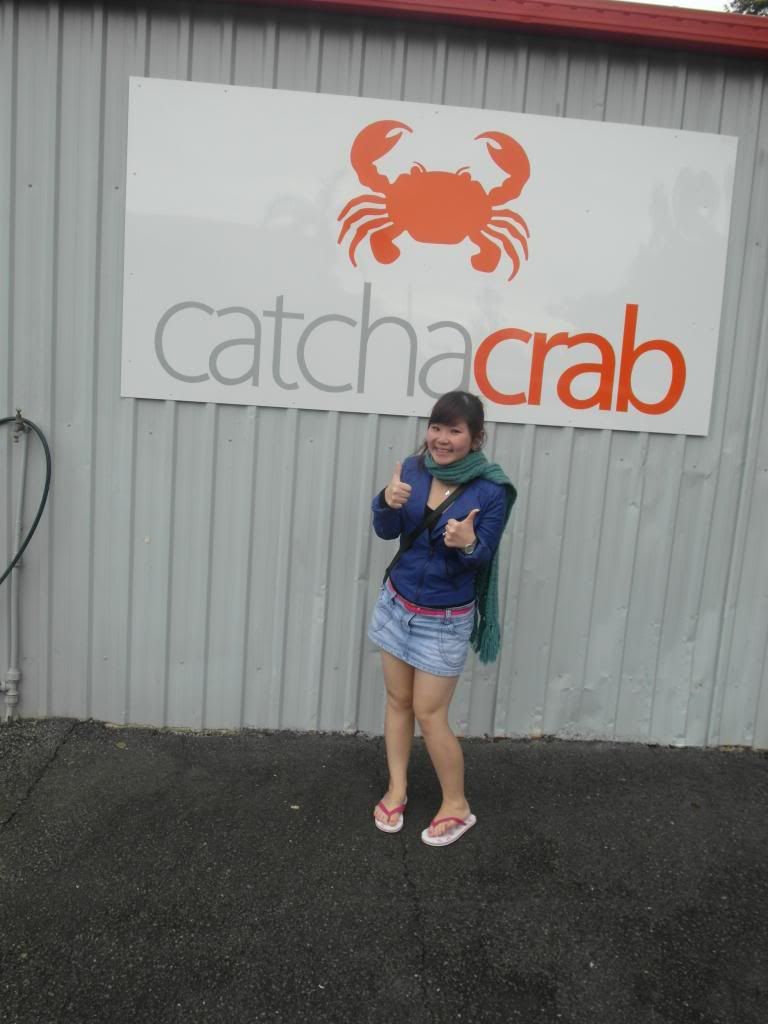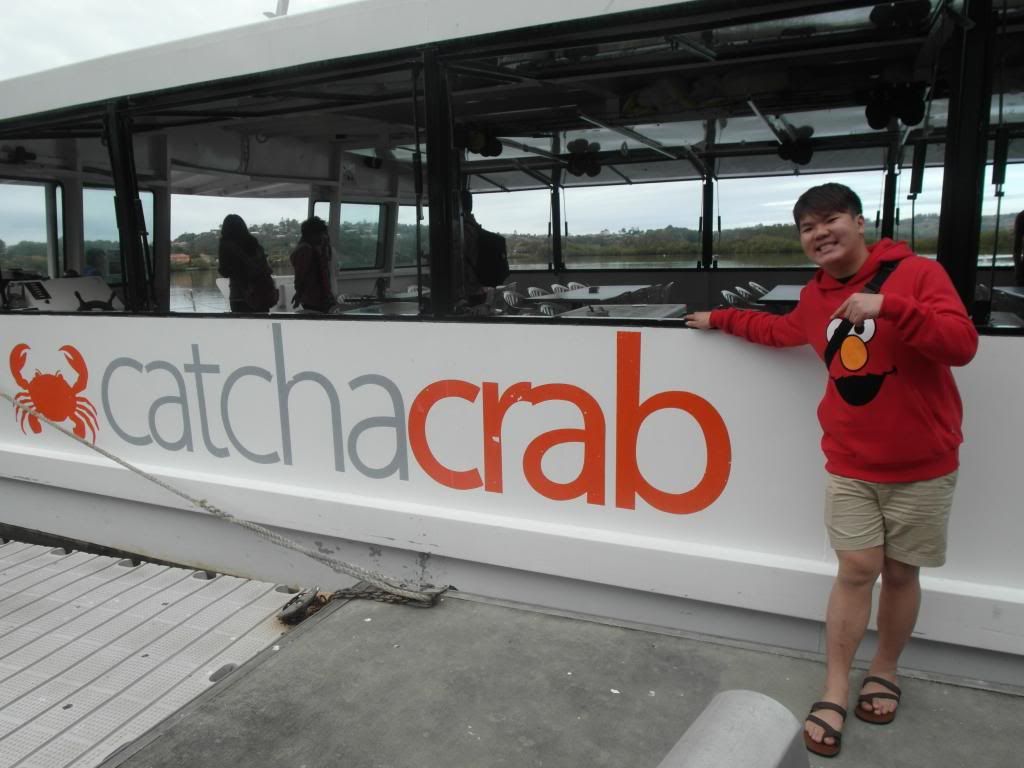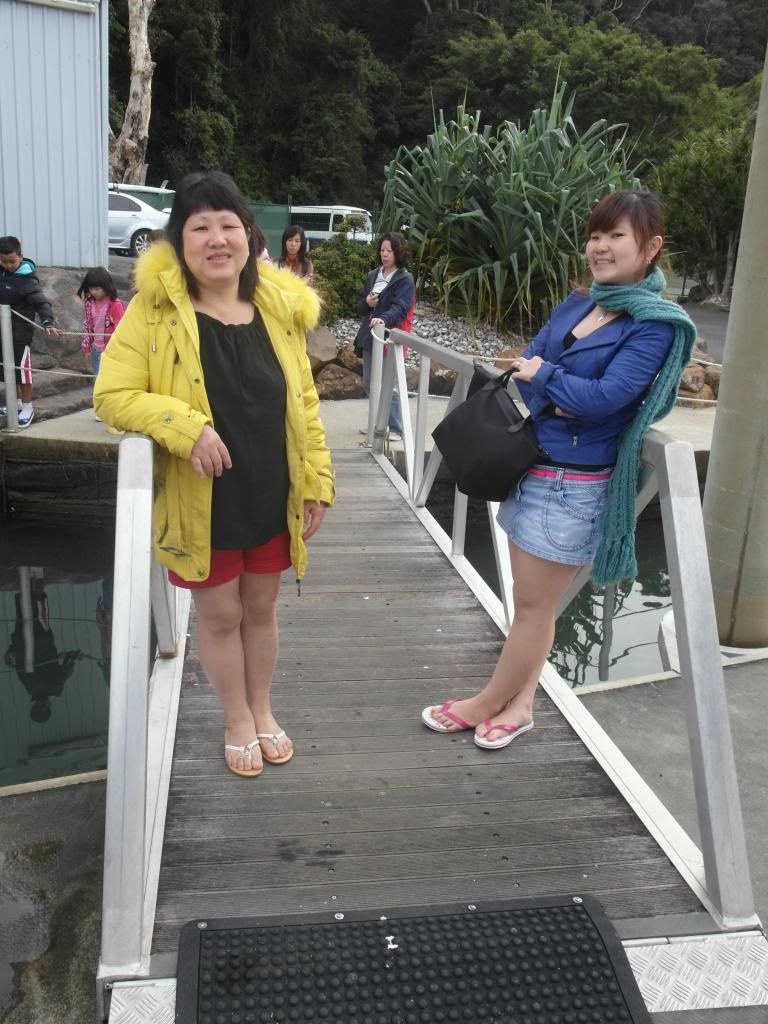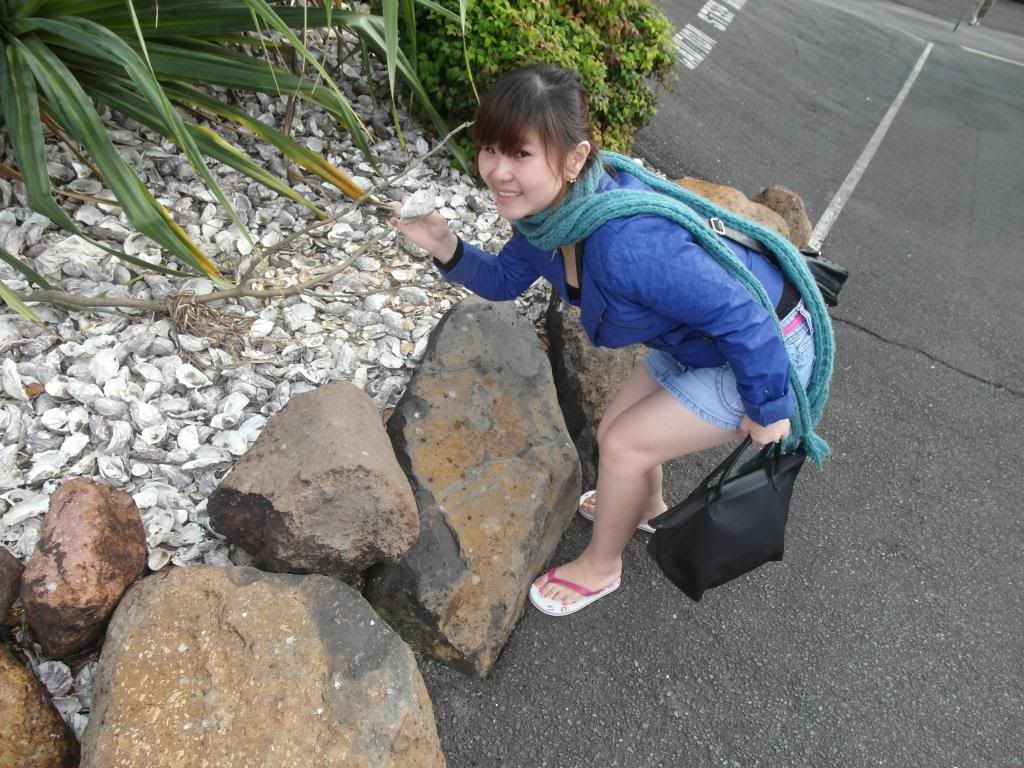 Those are oyster shells... in case you cant see clearly~
Scenery taken from the ferry...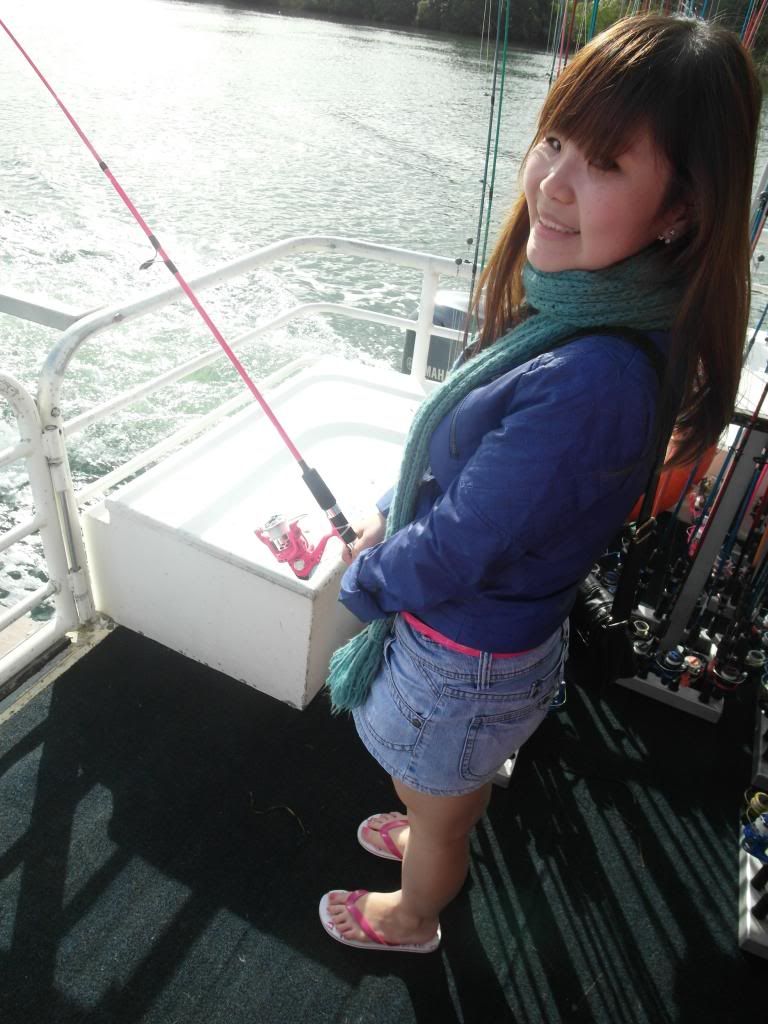 Just act only~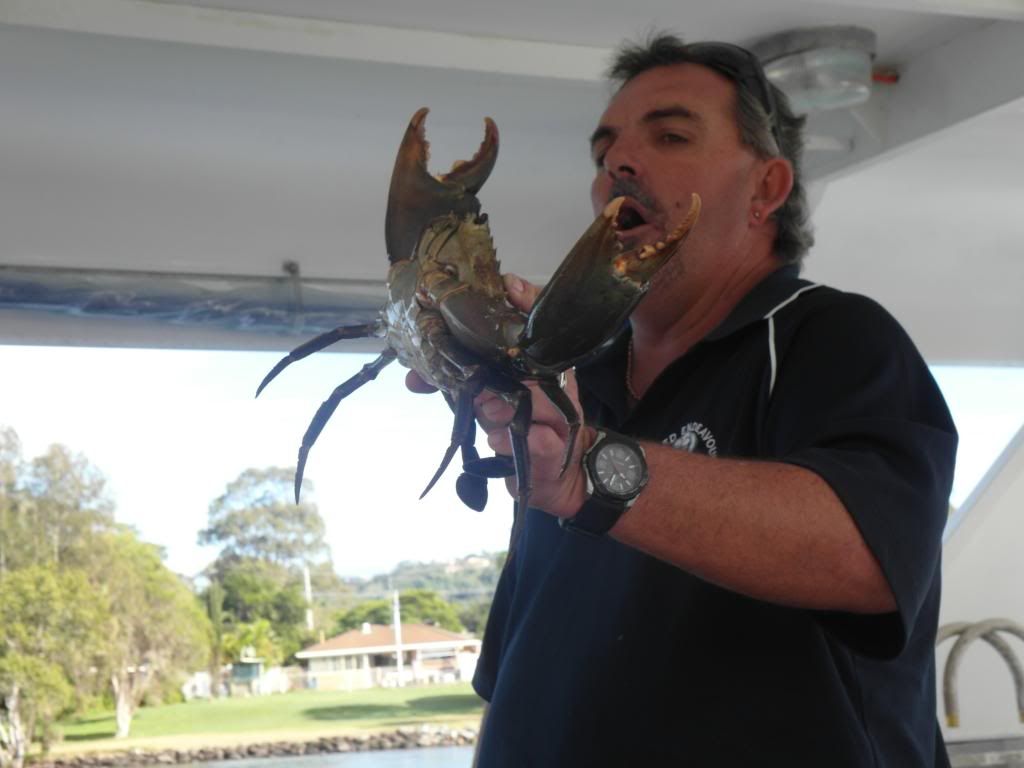 woah woah woah..... super big crab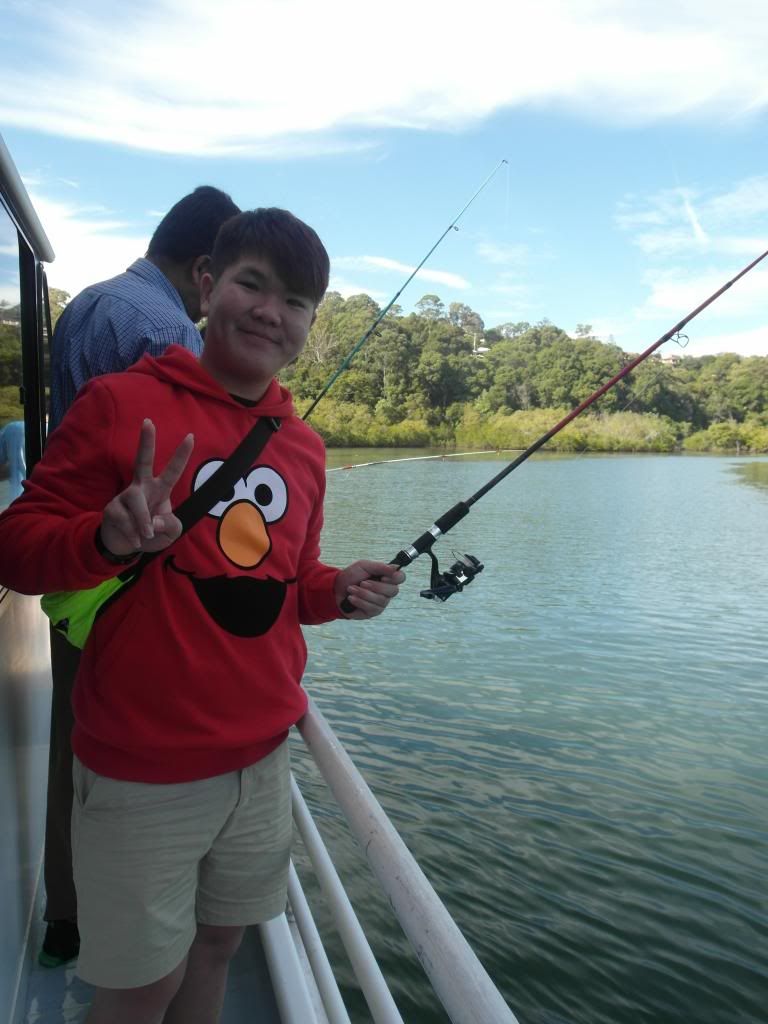 Fishing time....
But we couldnt catch any... yucks.
Looks pretty yummy.... grilled scallop... but all these are not for us!!!!
sad....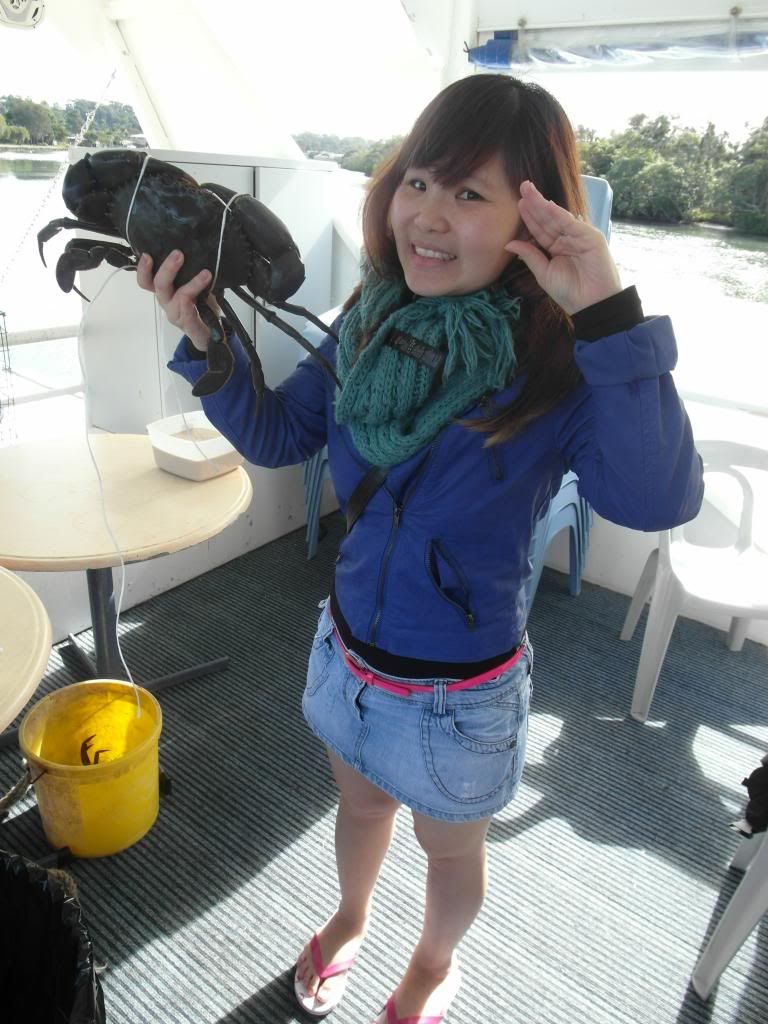 Its a live crabbiieee....
Kiap Kiap Kiap!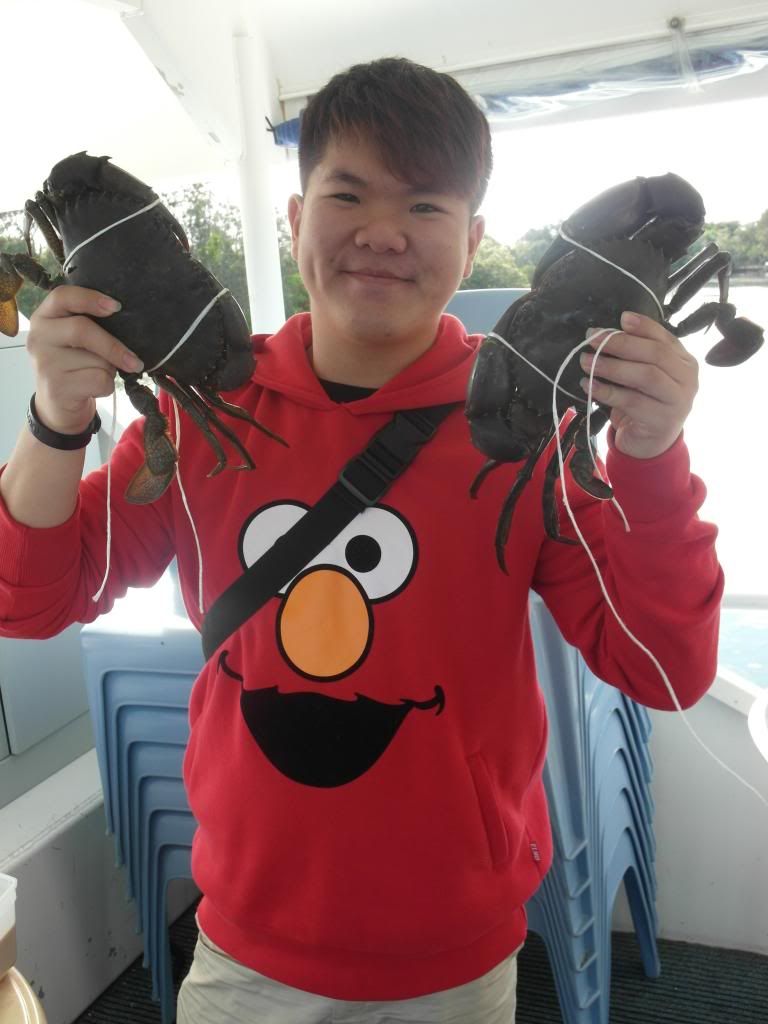 Elmo with 2 CRABS
Feeding the birdssss.... dunno what is it called..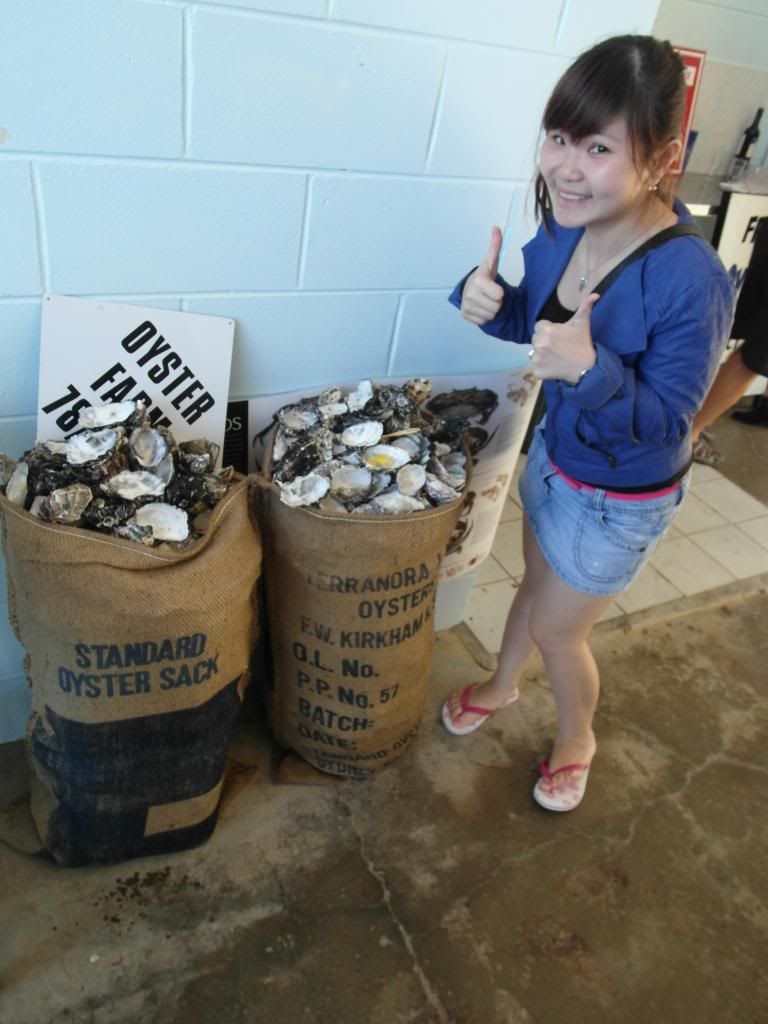 Fresh Oyster! like a shiok only~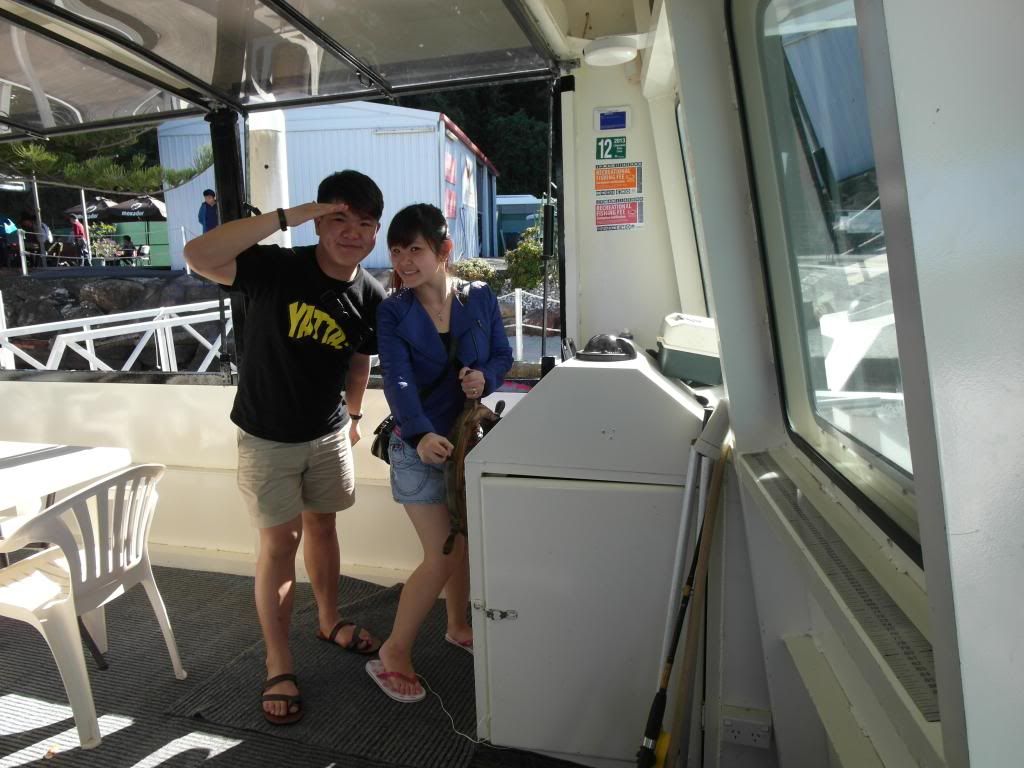 Yes Sir!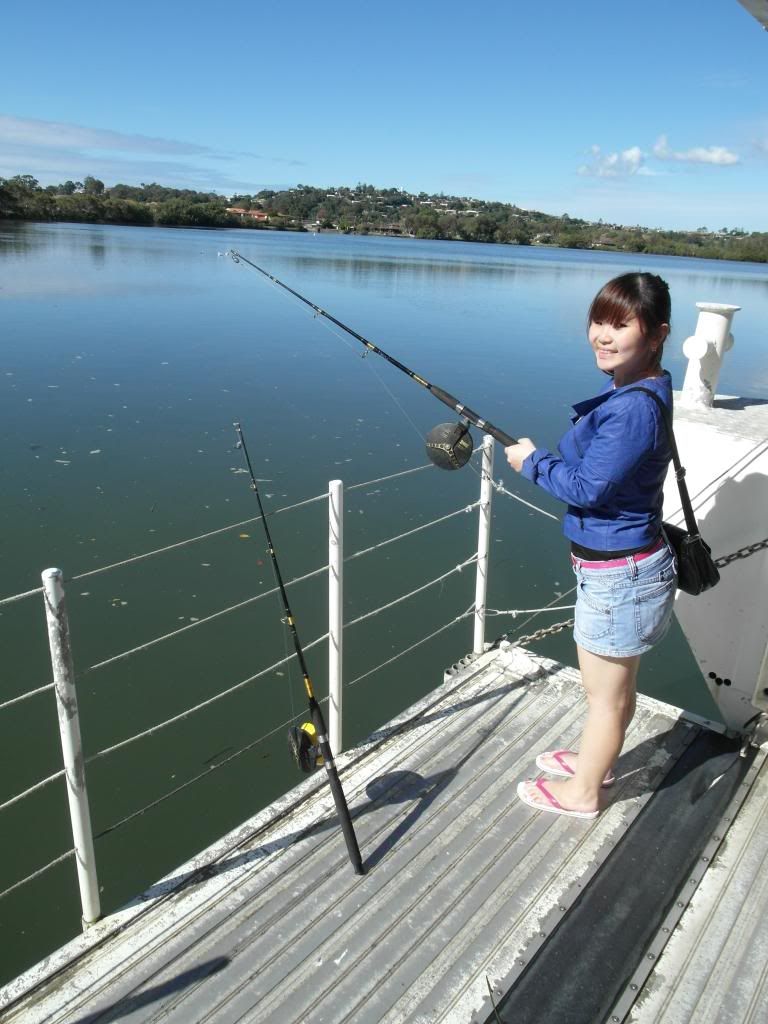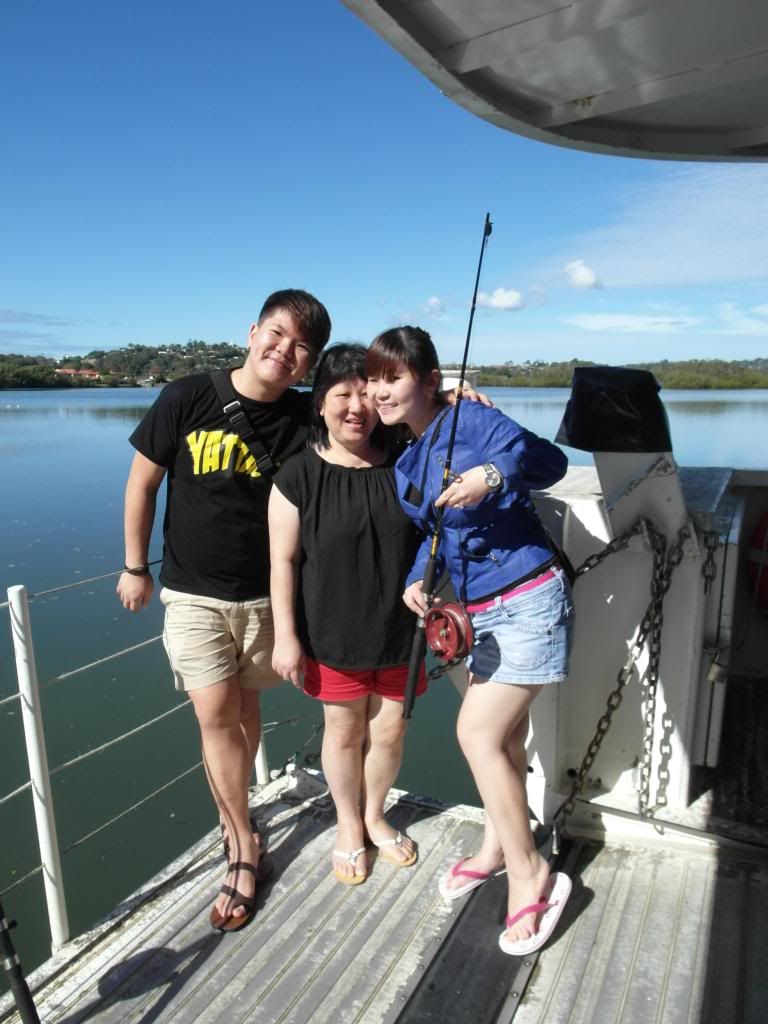 The Three musketeers!
Supper nice n filling lunch in the stationary ferry..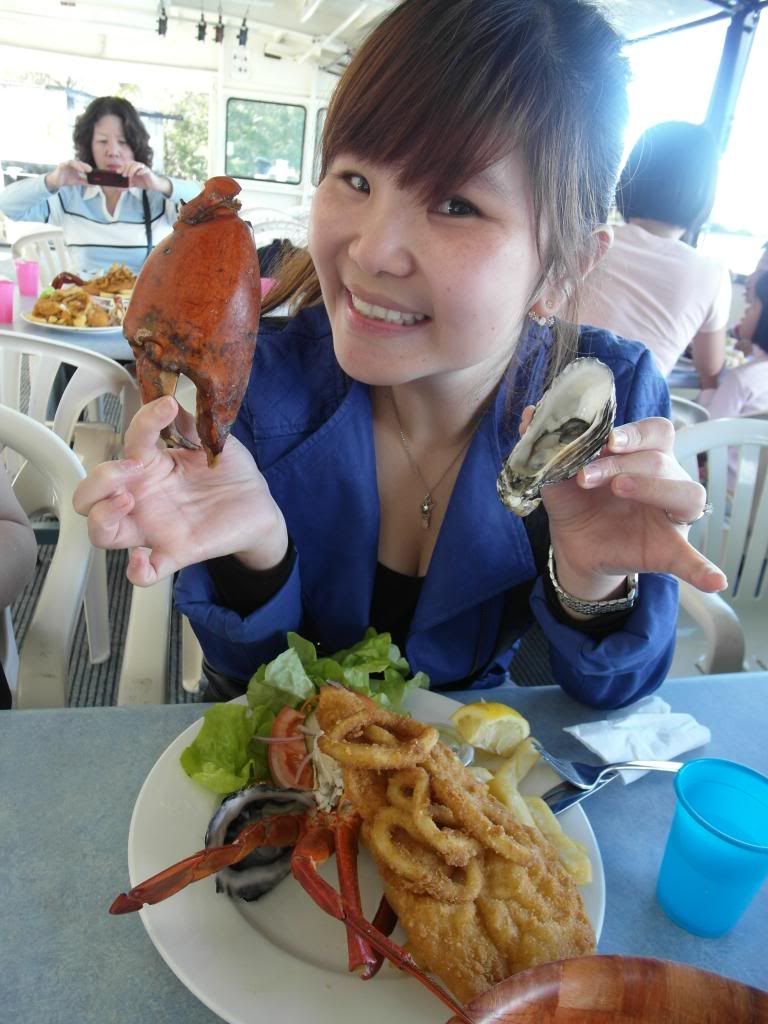 So big... like a shioks!
Jump Jump Jump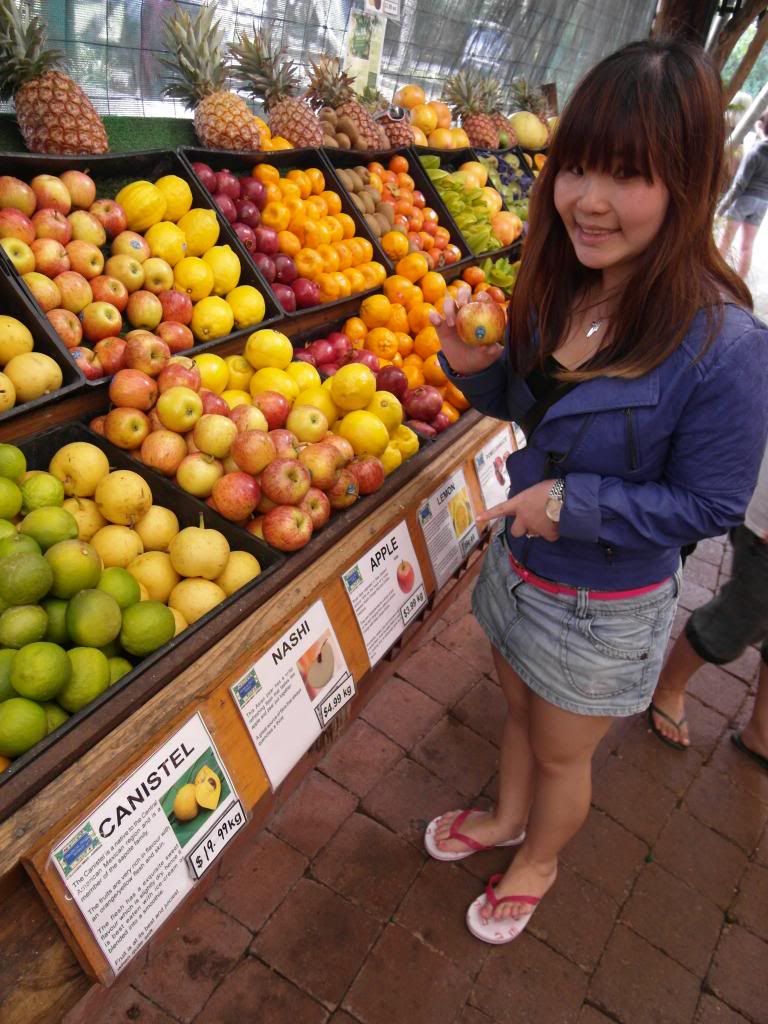 We are going to PICK FRUITS~!!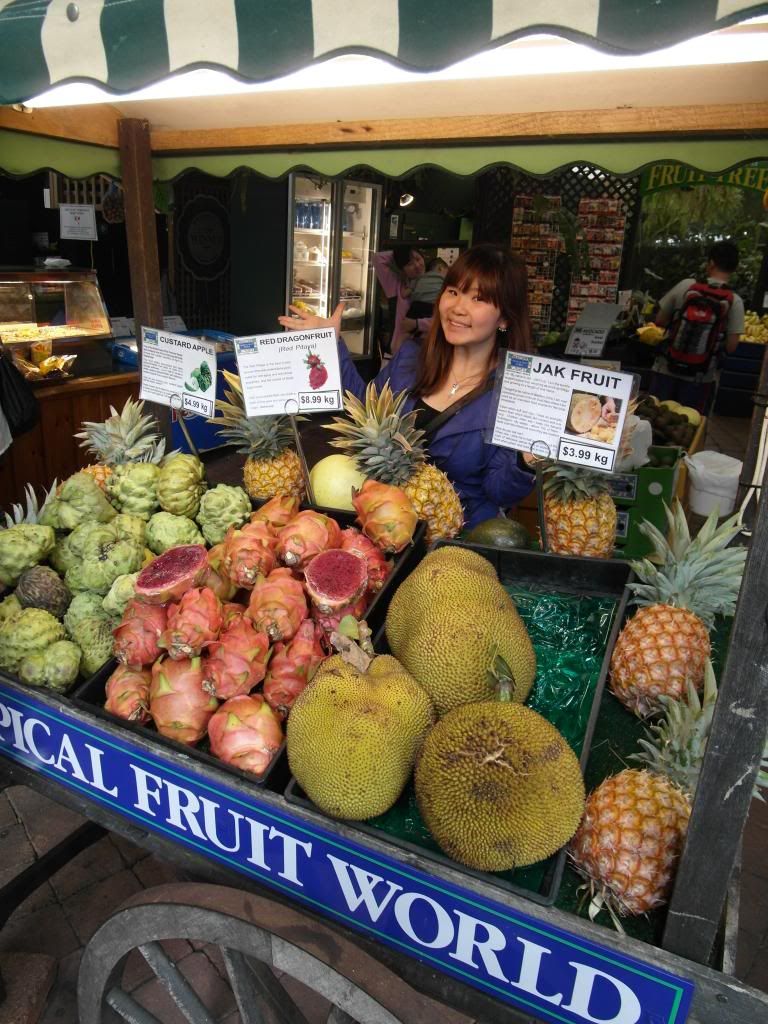 Hi, I'm selling my friends~!!!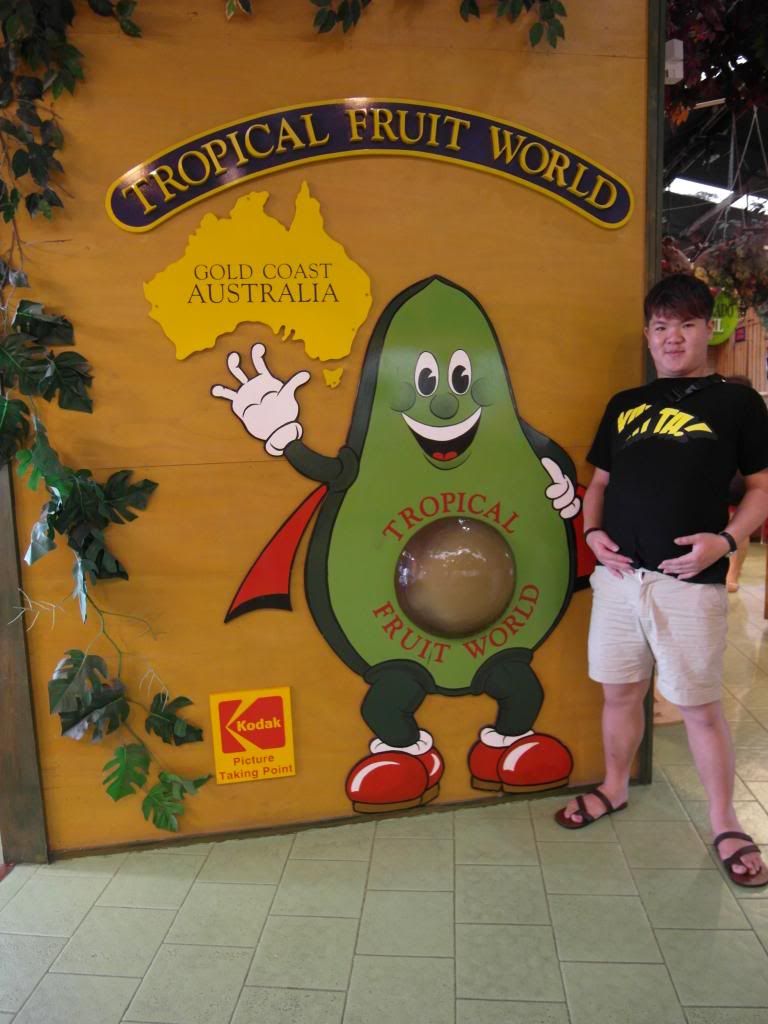 Pui puiss....
Before fruit plucking...
We shall go for some lessons about fruits first....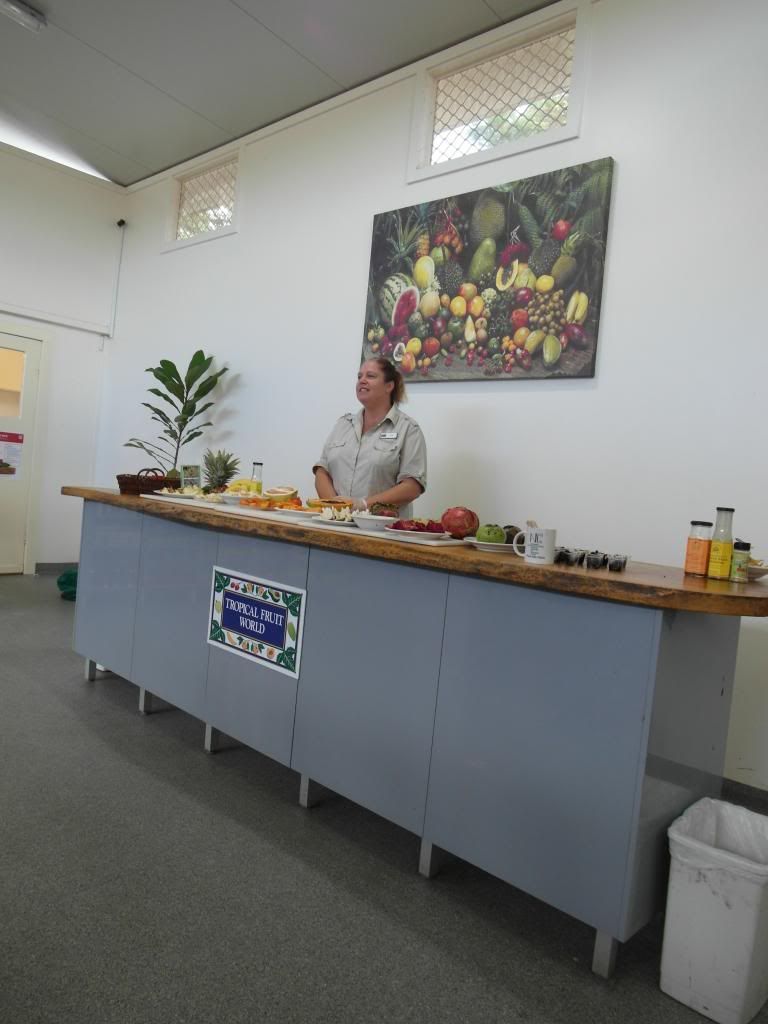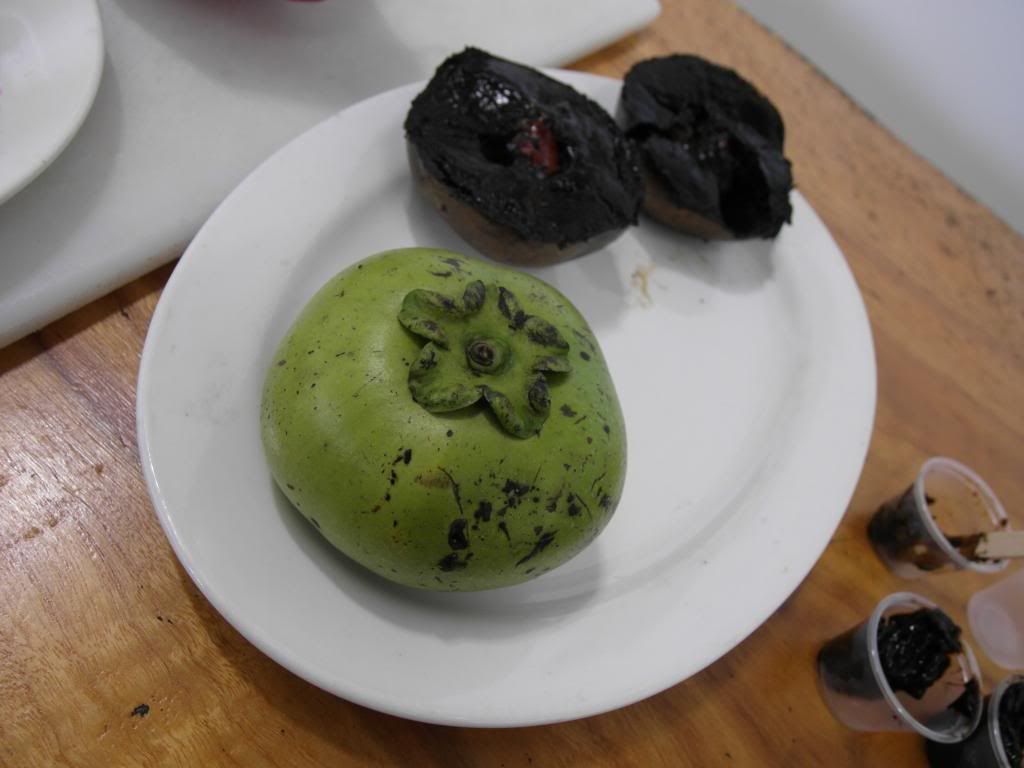 Looks pretty disgusting? but... adding it with ice cream... tastes not bad eh....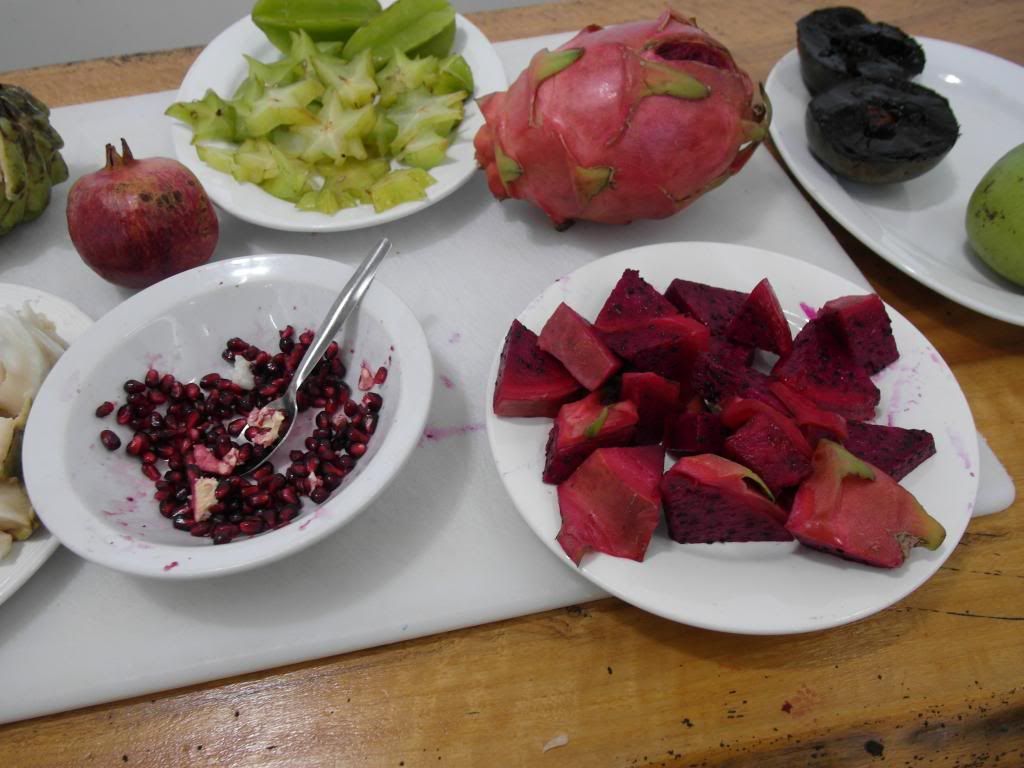 Pomegranate... Dragonfruit... all pretty fresh..
mixture of fruits and sauces... and became a dip for chips..
and it tasted pretty nice!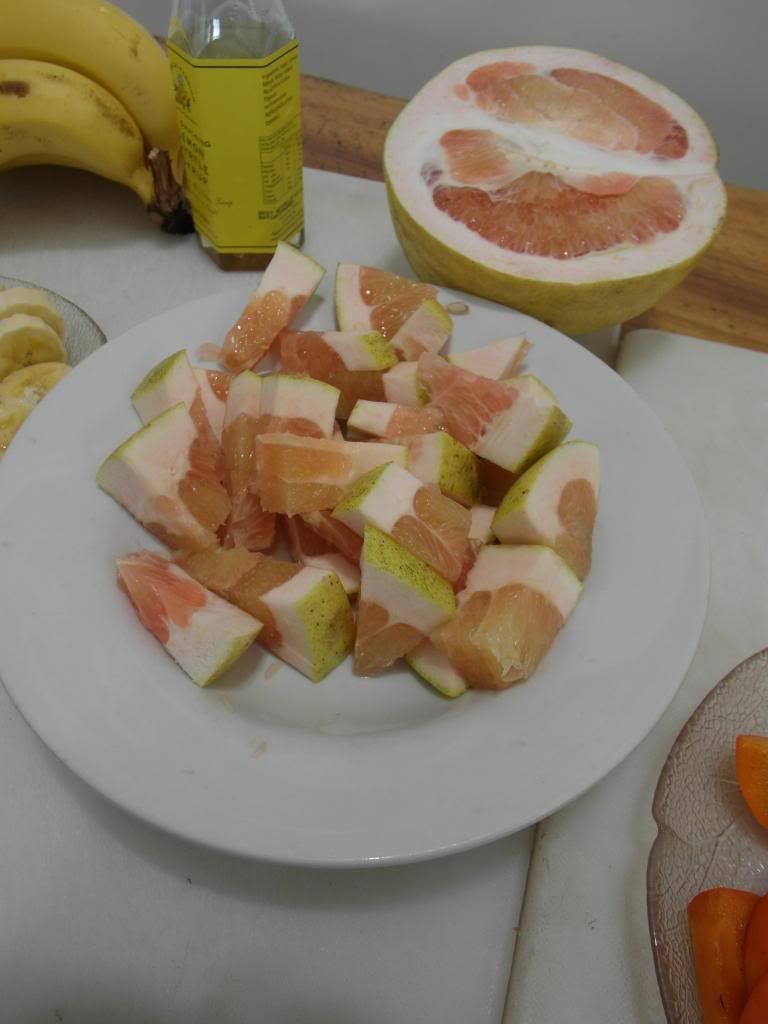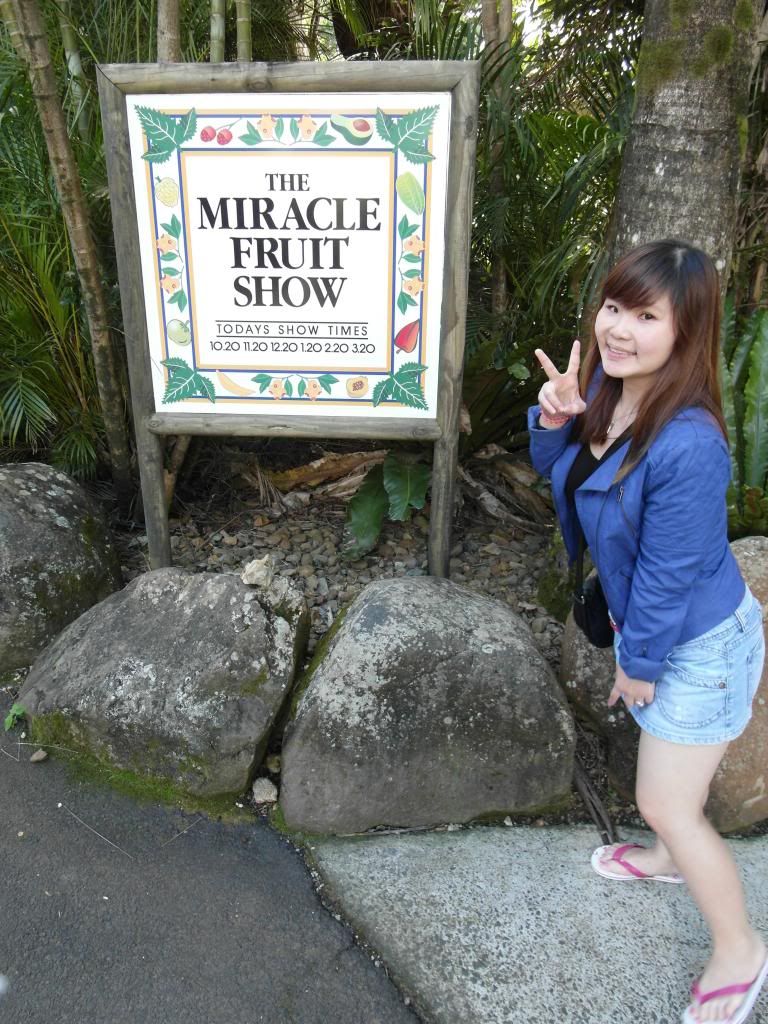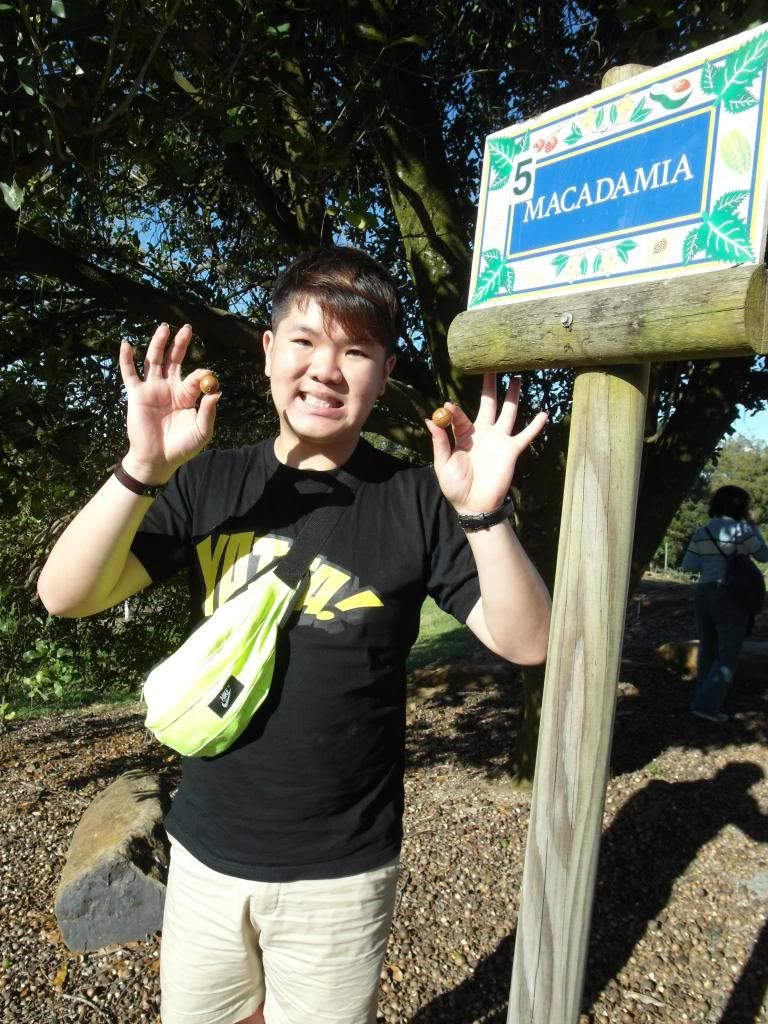 Its macadamia... freshly picked!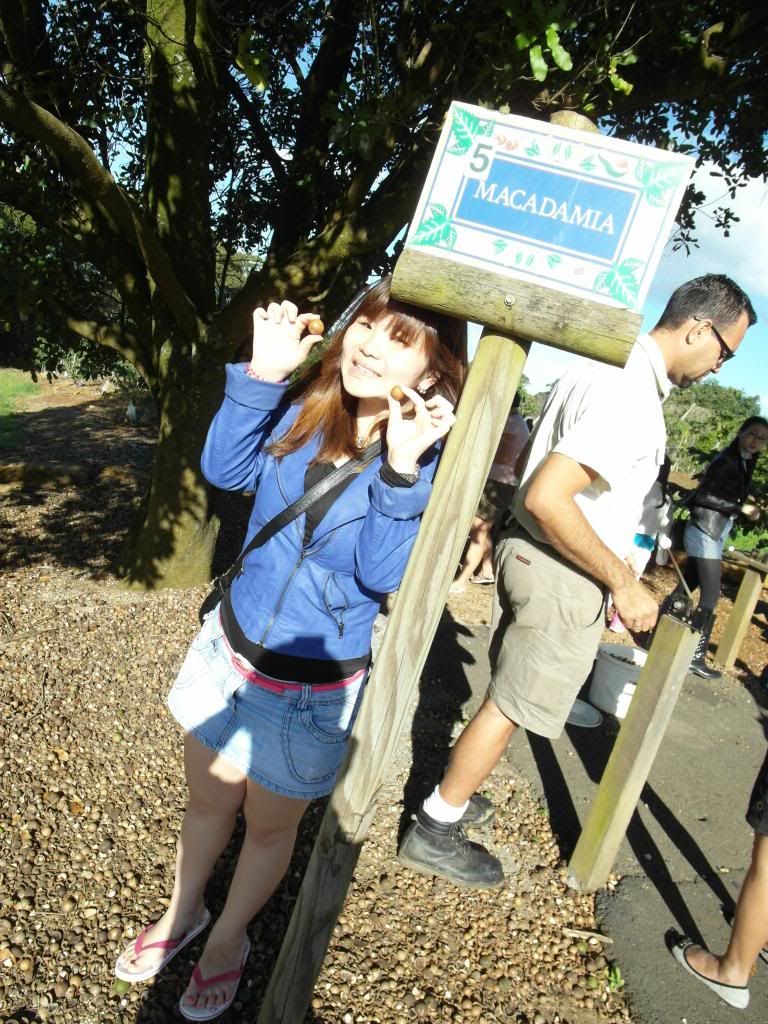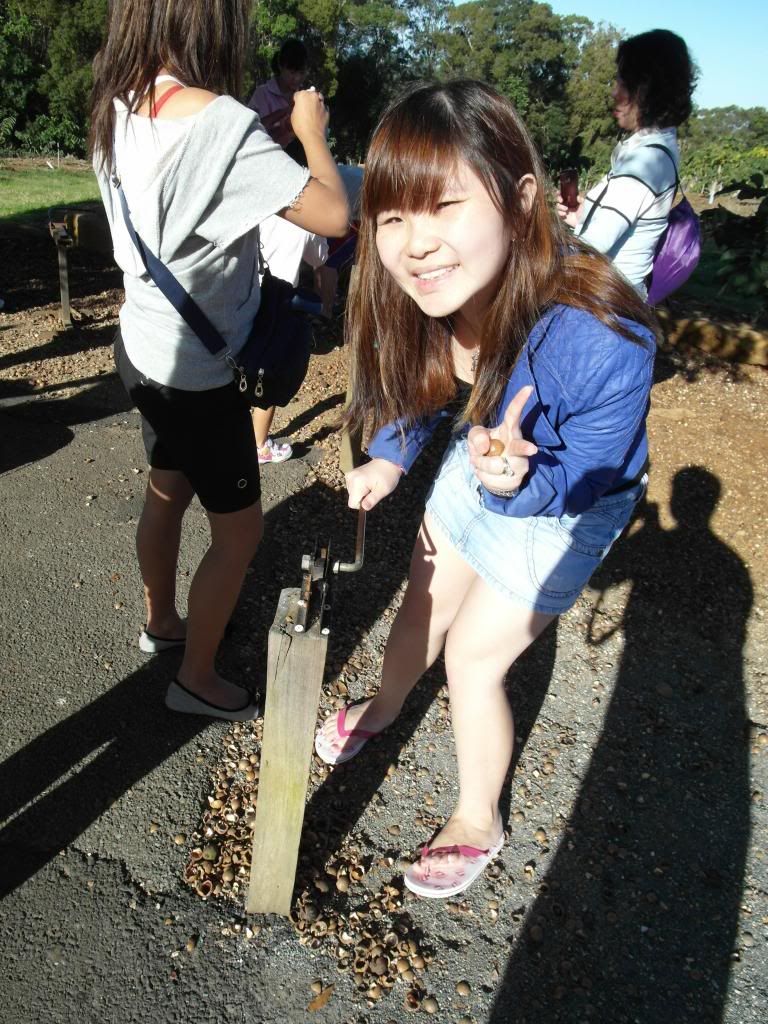 Open ur own macadamia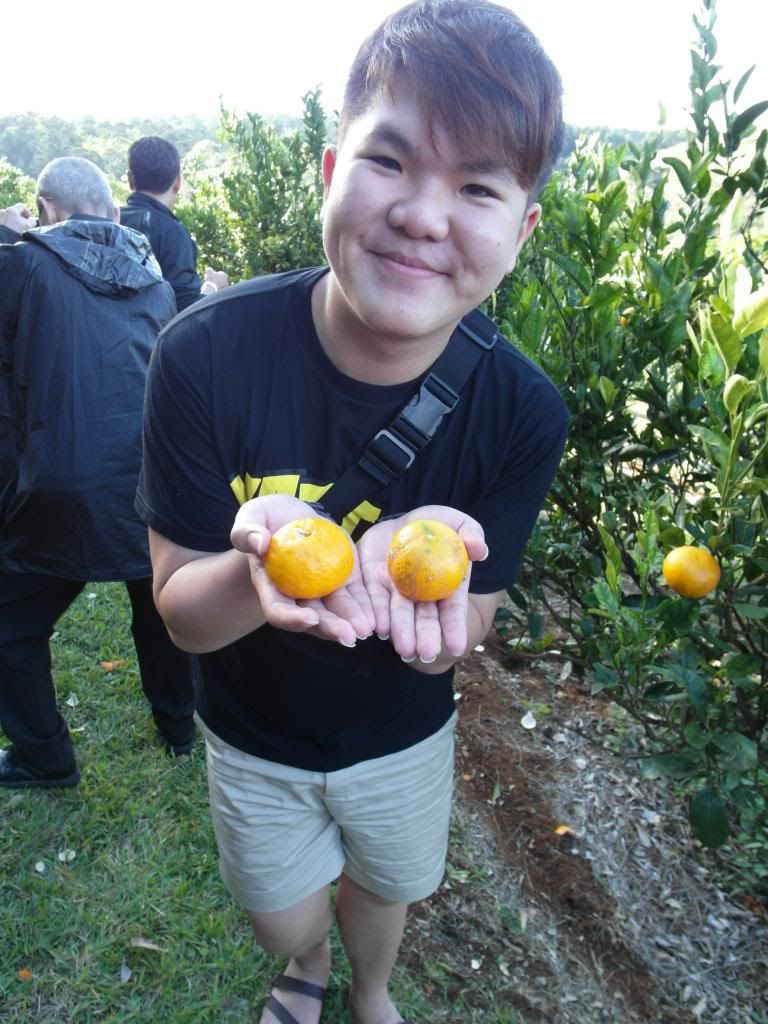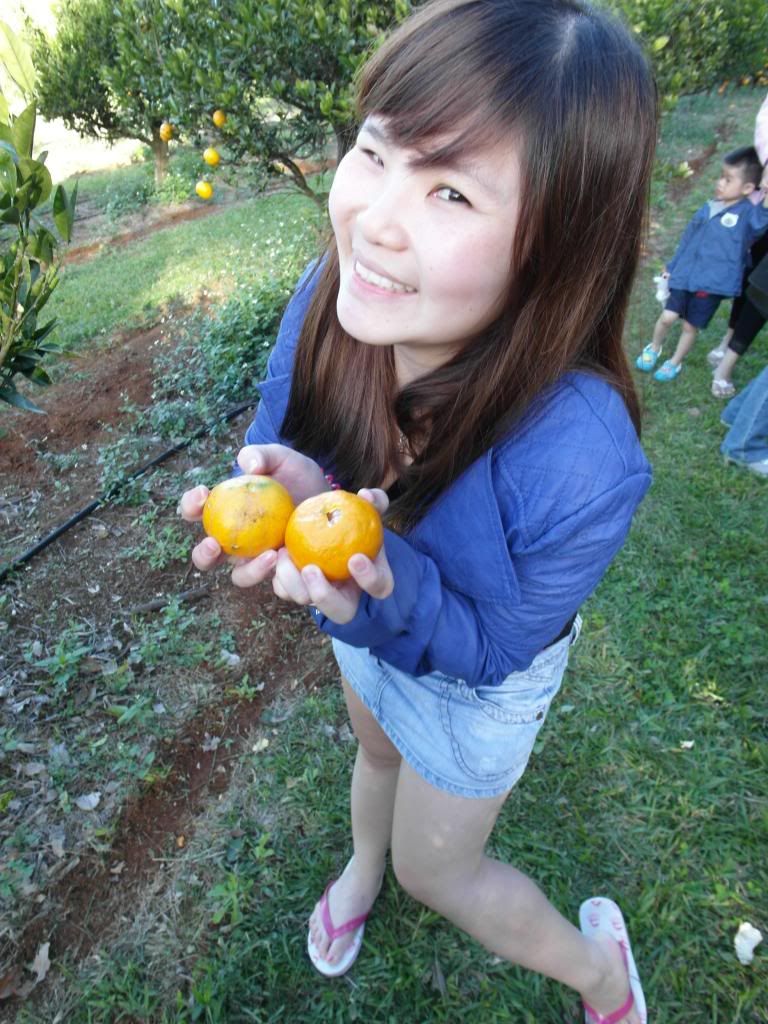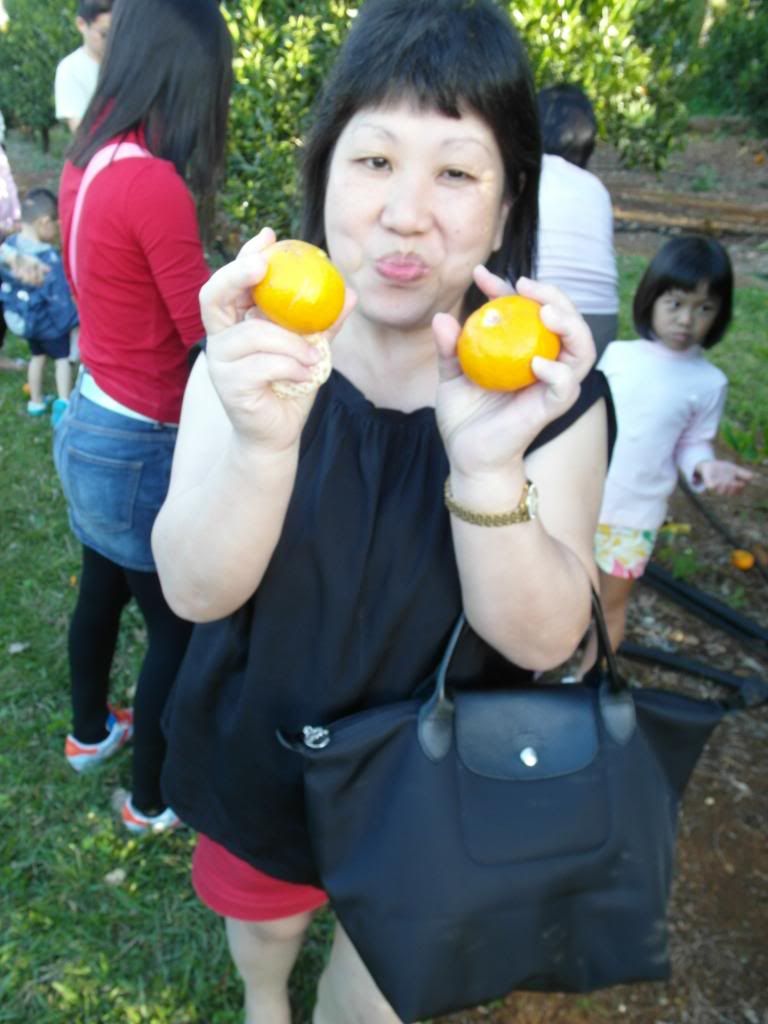 My mum's favourite...
She was so happily running towards the orange trees to pluck them!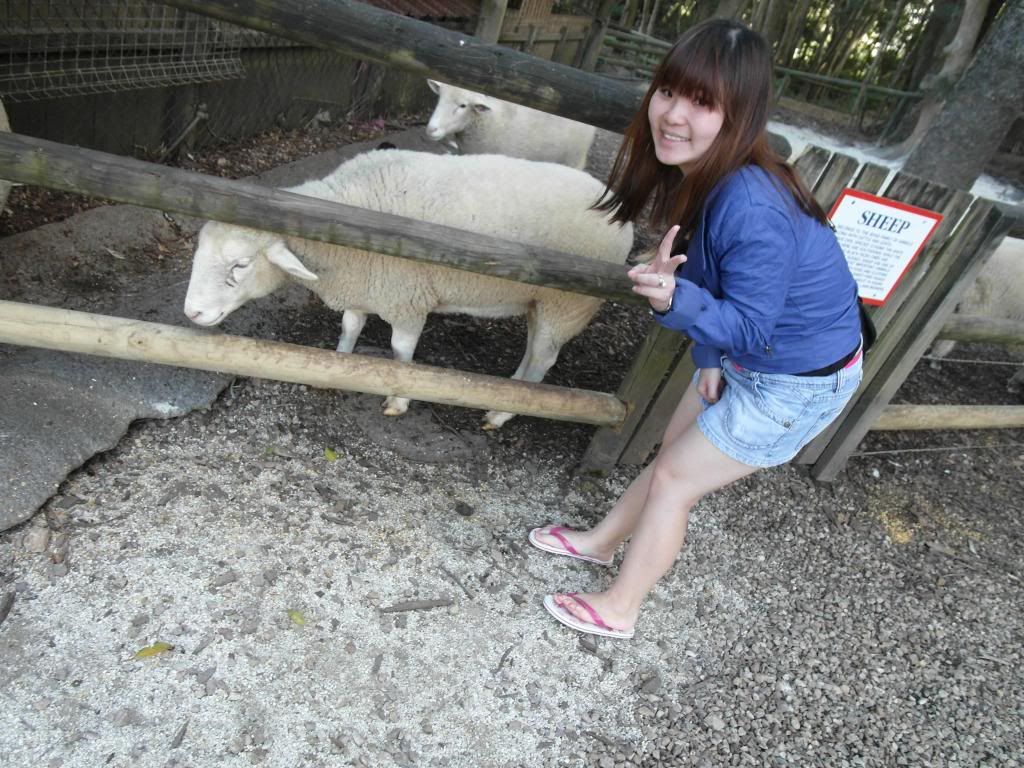 Visiting a farm now~
Hi, meh meh
Feeding of meh meh.....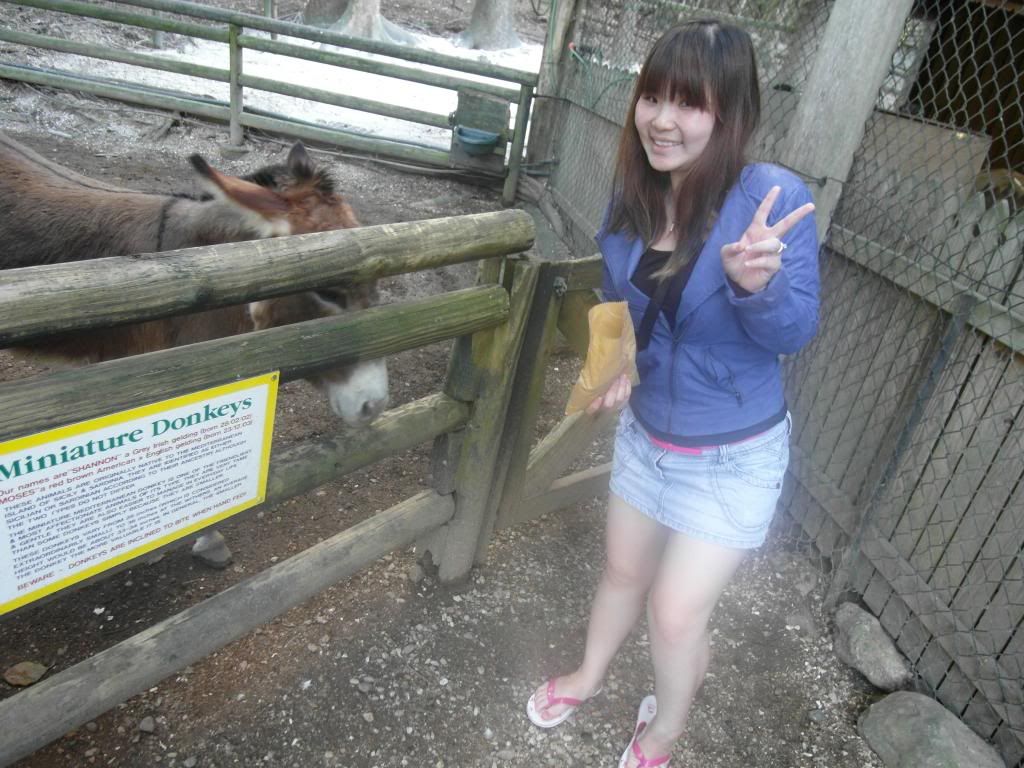 Just for show only~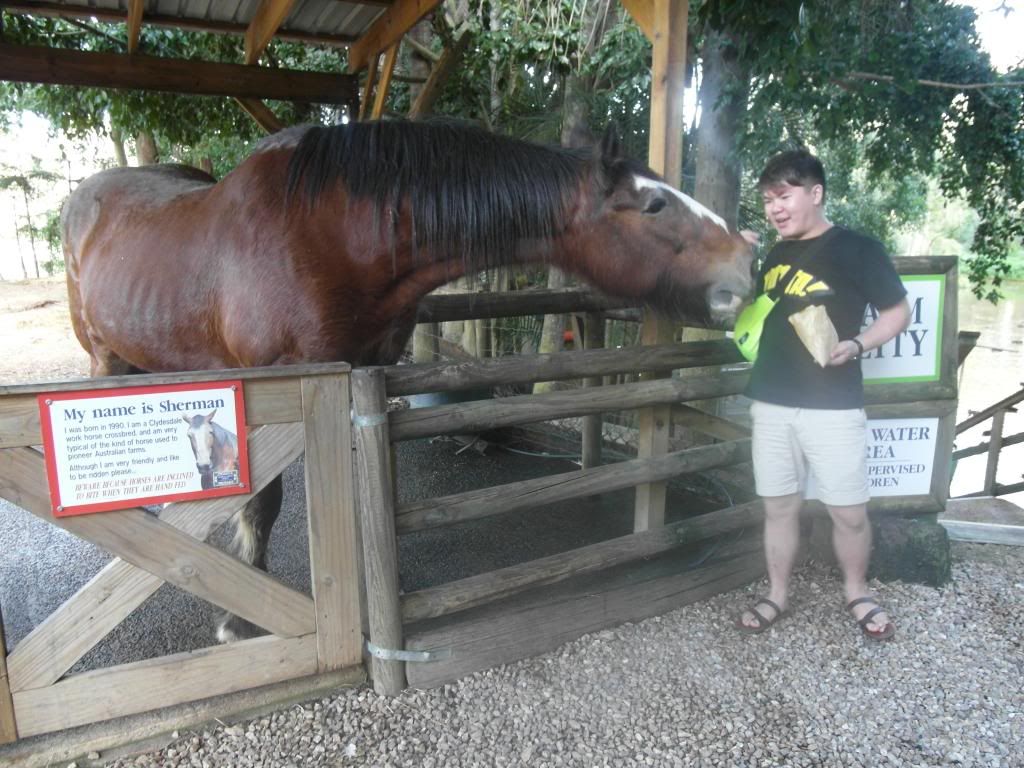 This horse can got a super big tongue with lotsa saliva!!! arghhhh!!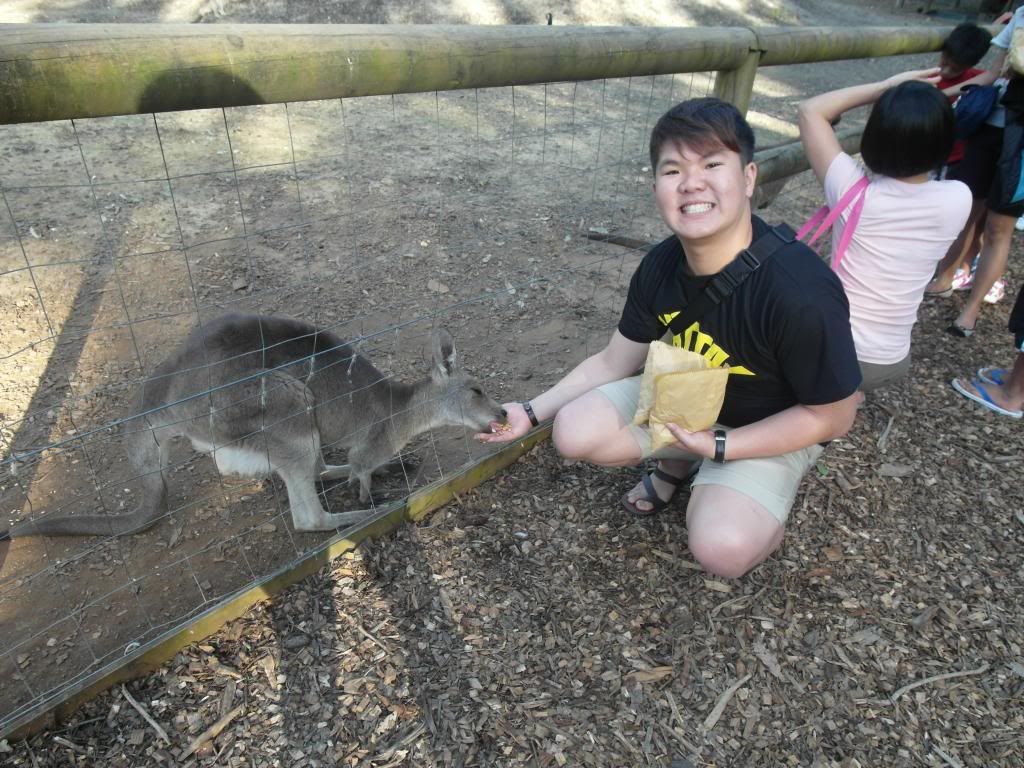 It's Kangeroo again~ so cute!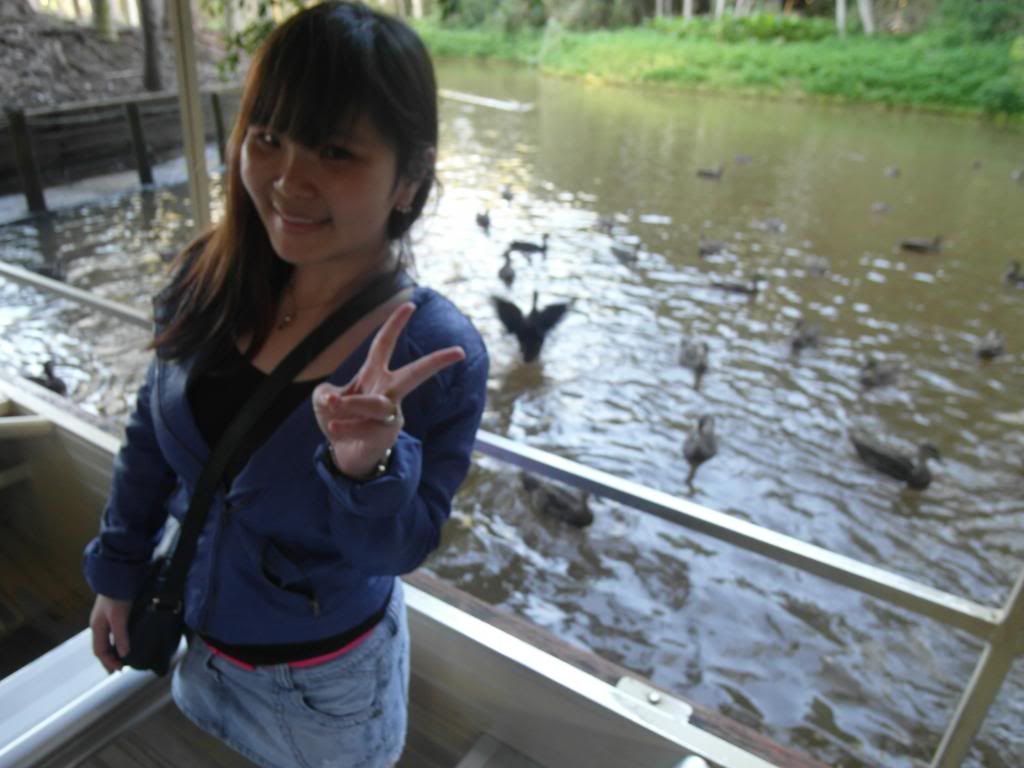 Have you take this mini toot toot train~..
Its pretty cool!!
Like a shioks.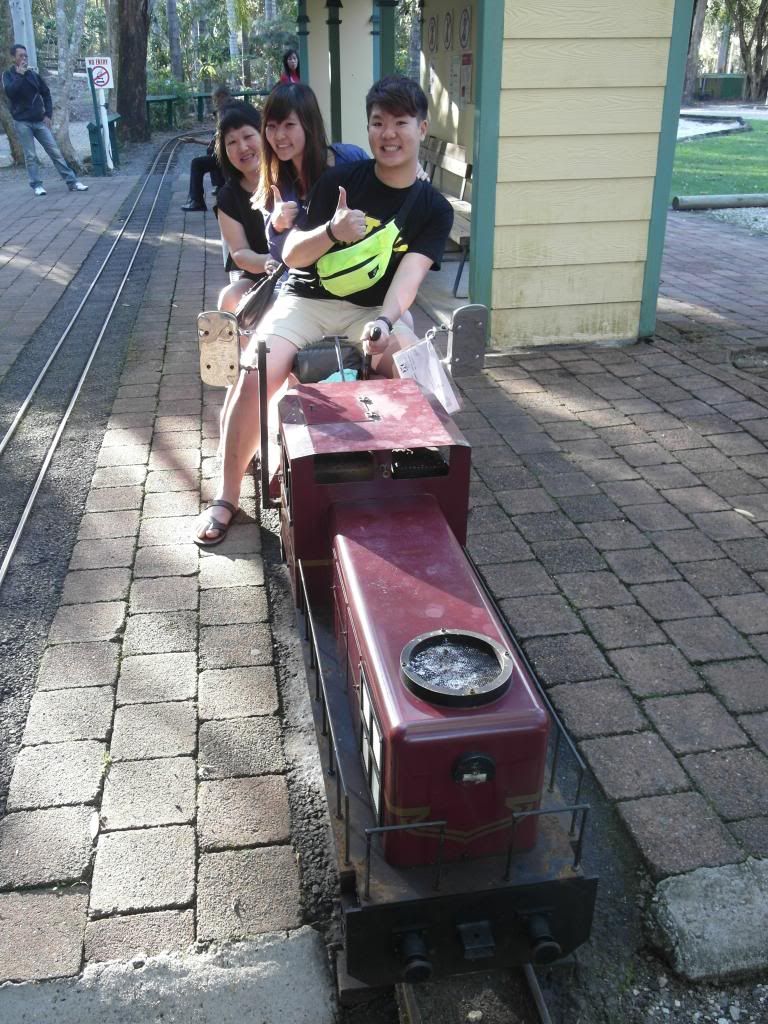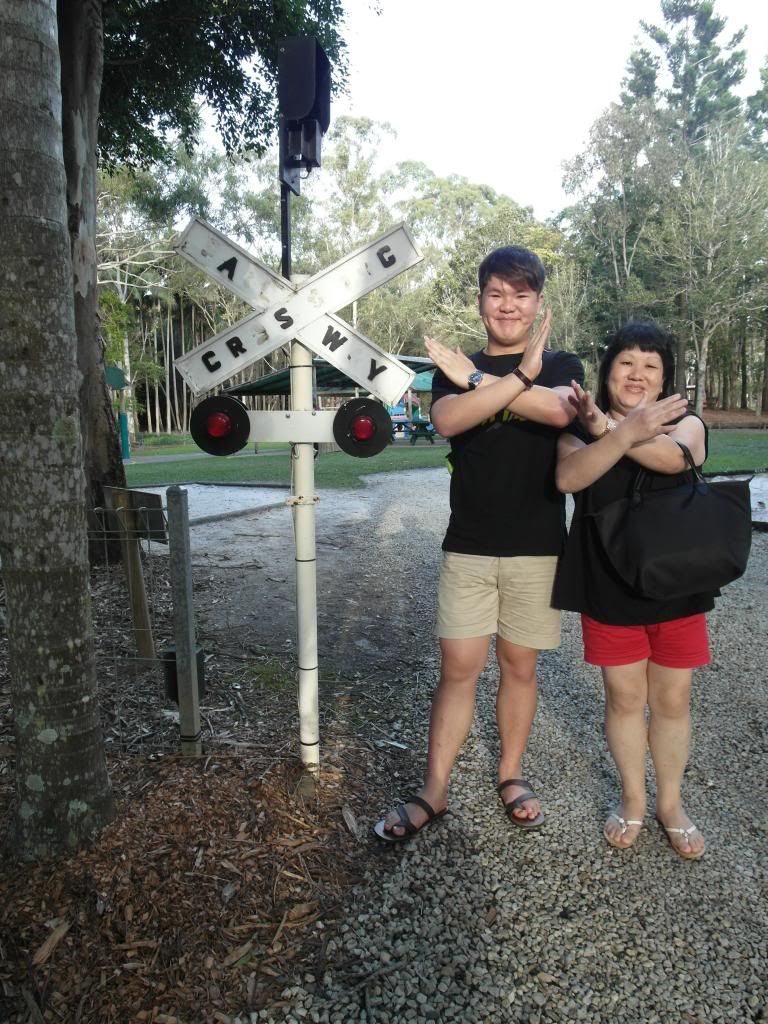 The train is coming, the train is coming... the train is commmiinnnnggggg...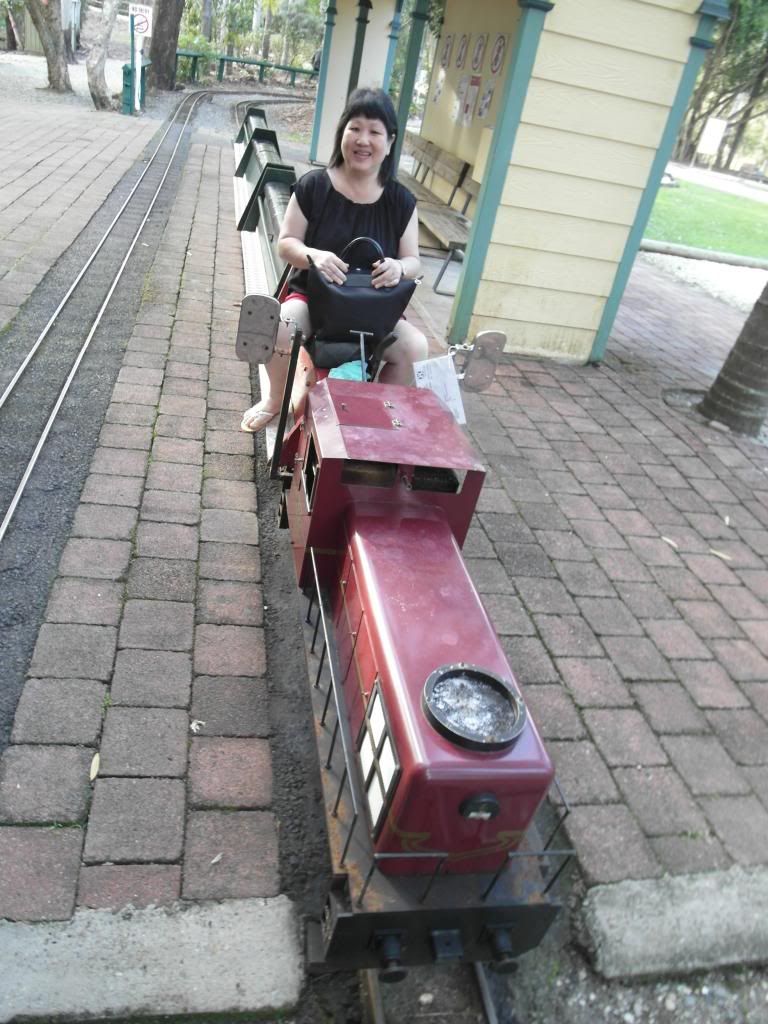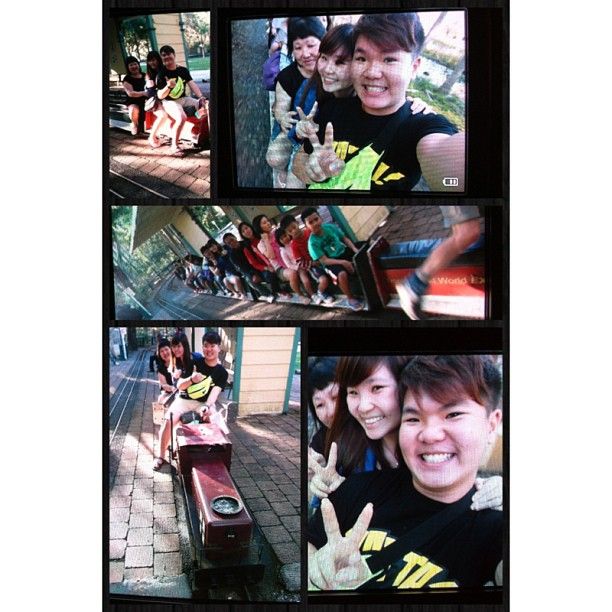 ------------------------------------------------------------------------------------------------

Day 4: It's Shopping TIME!!!
We took a cab to HArbour Town which cost about 30++ aussie!

We bought lotsa lotsa stuffs...
Everything is so cheap!
Guess how much is a polo ralph lauren over there after all the discount!! $30++ sgd!!!
We had a PIZZA affair....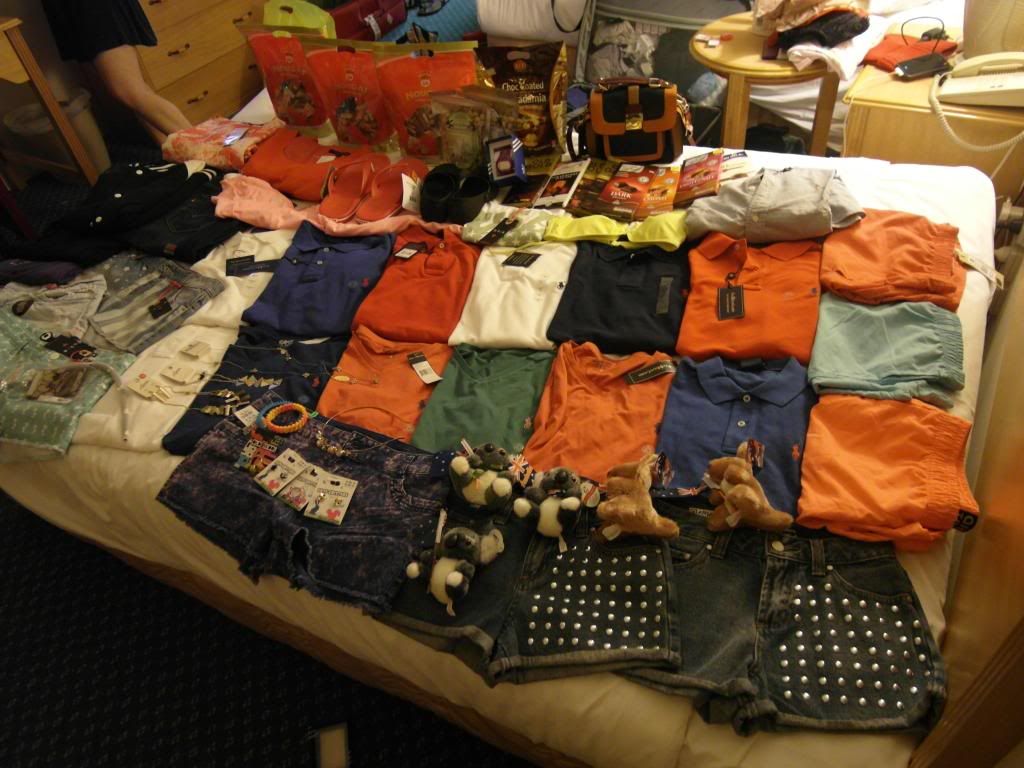 Look at the stuffs we bought!!
denim shorts at only 3aussie! cheap la!
Just buy only man!

We took a cab back to our hotel, and cos there was a traffic jam...
It cost us 50++ aussie...
So, the whole trip of going to and fro.. cost about 100++ sgd.. my god~!


We went to have dinner at a nearby chinese restaurant.. cos mummy felt like eating roasted duck...
oh man... everything is expensive in Gold coast...
Wonder if their pay is high over there!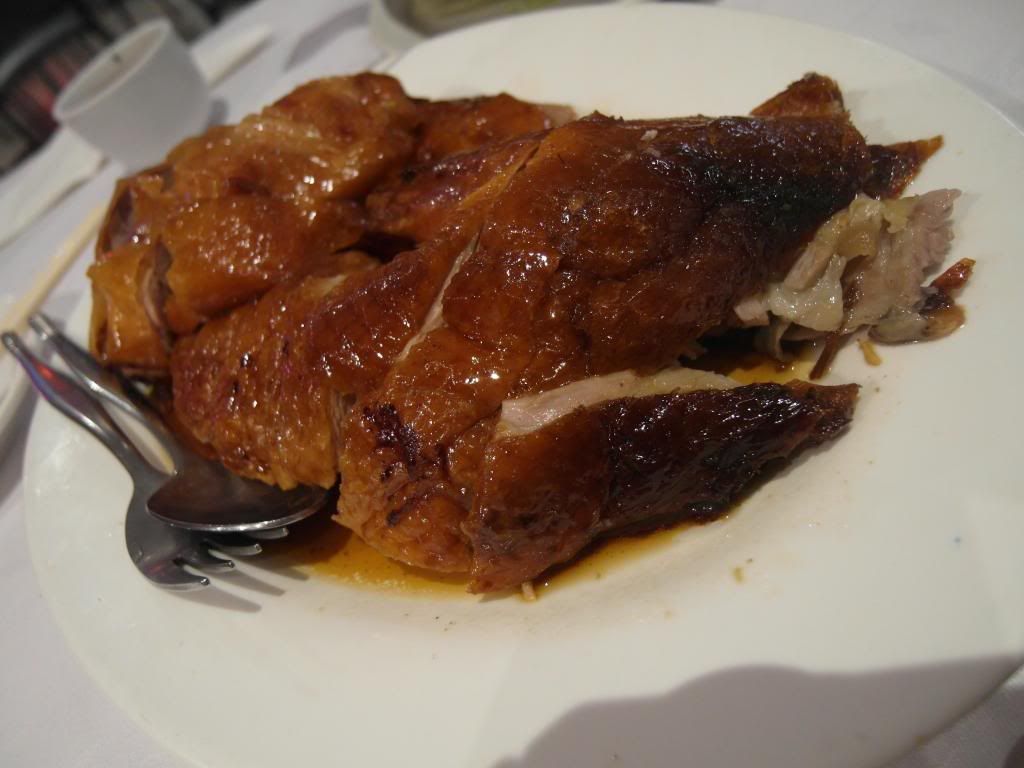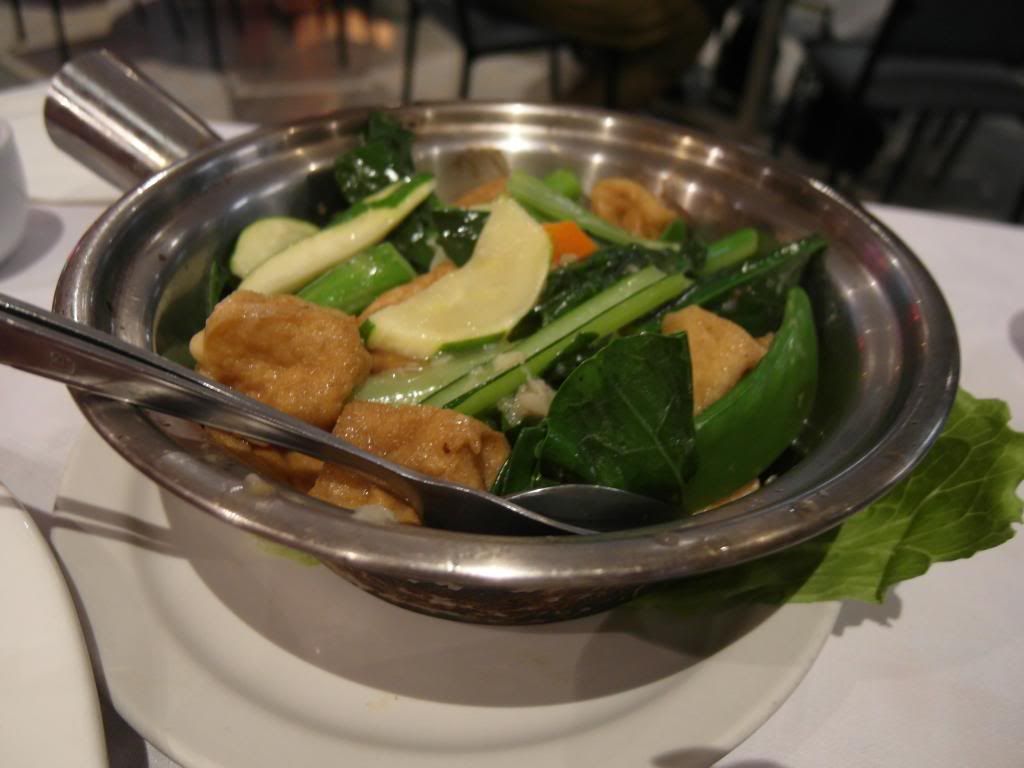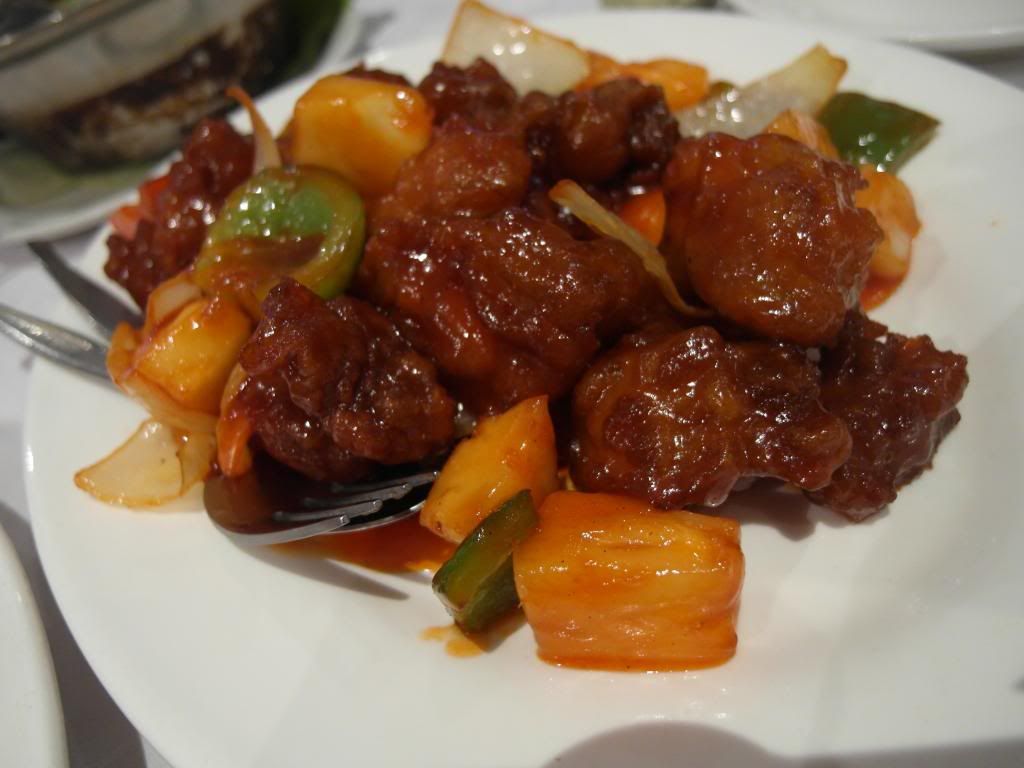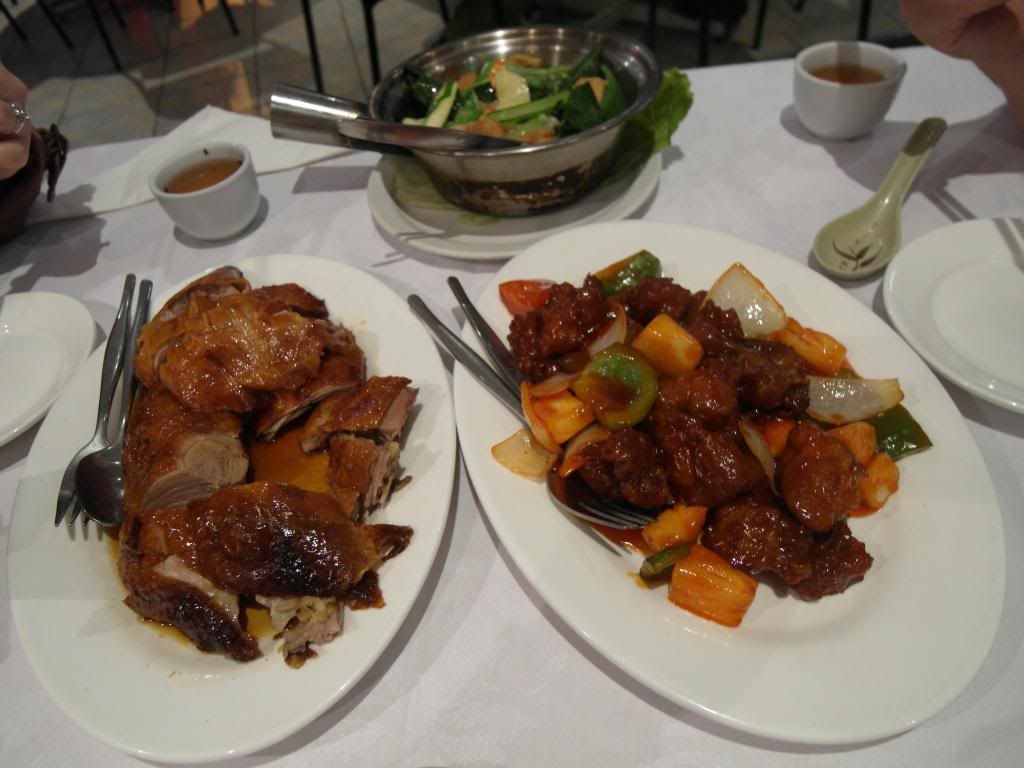 This meal cost 60plus aussie.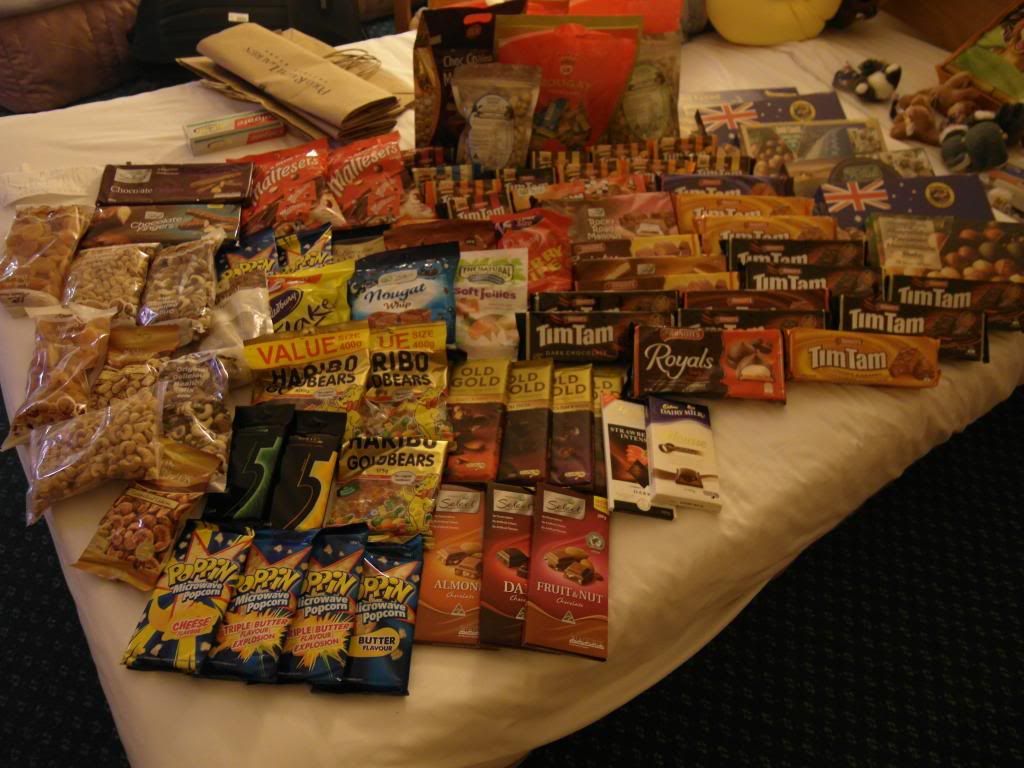 The food we bought!!! lol....



--------------------------------------------------------------

Day 5: Movie World!

Yipeee....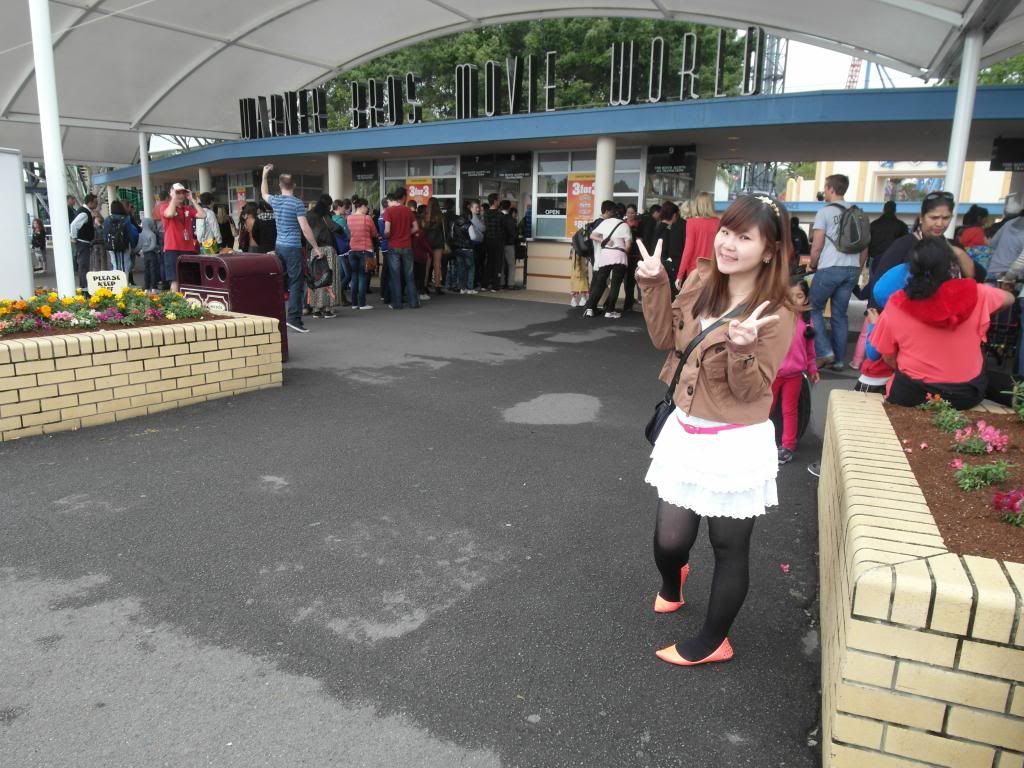 Here's our ticket.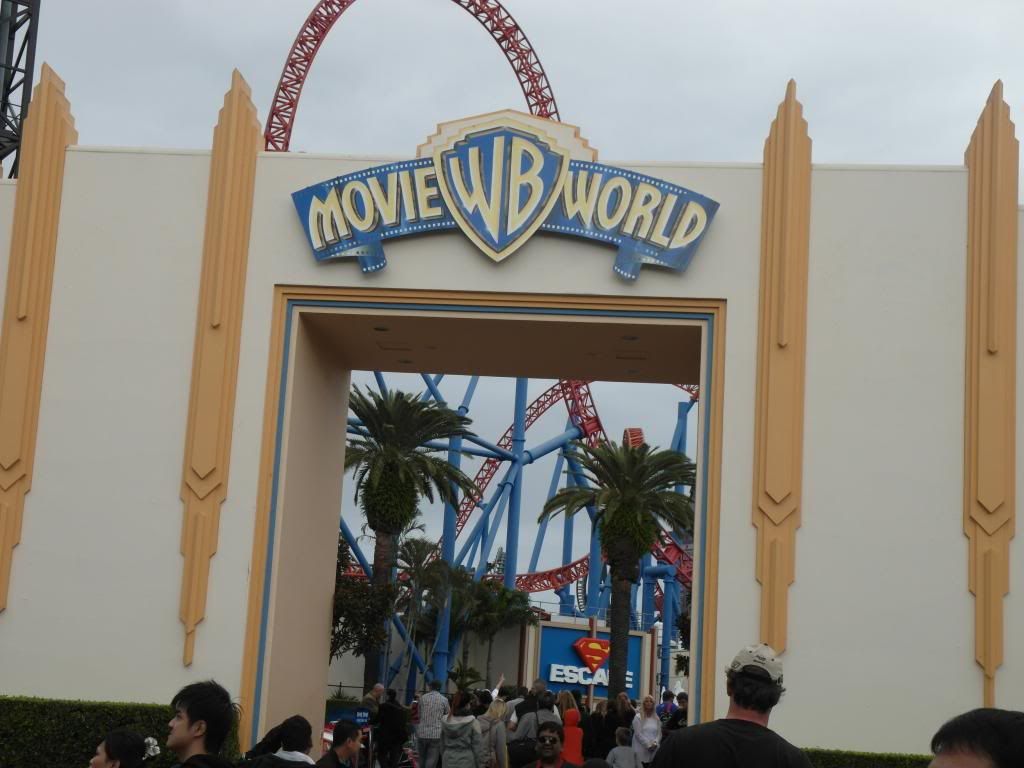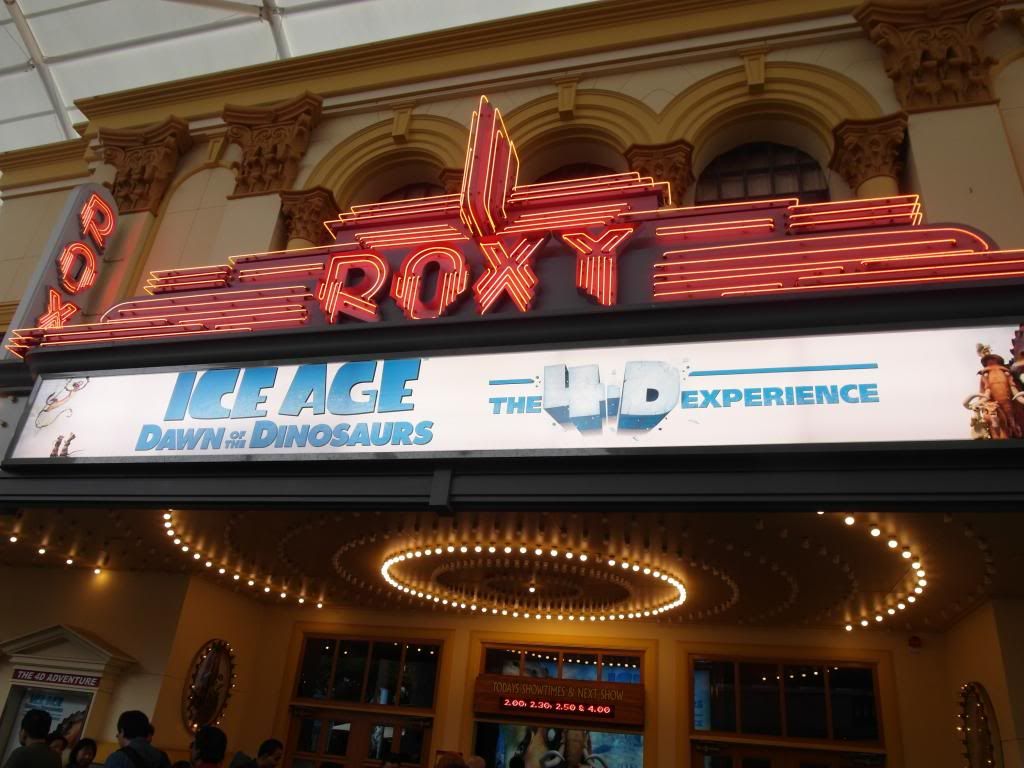 Ice age 4d experience....
Soso only eh...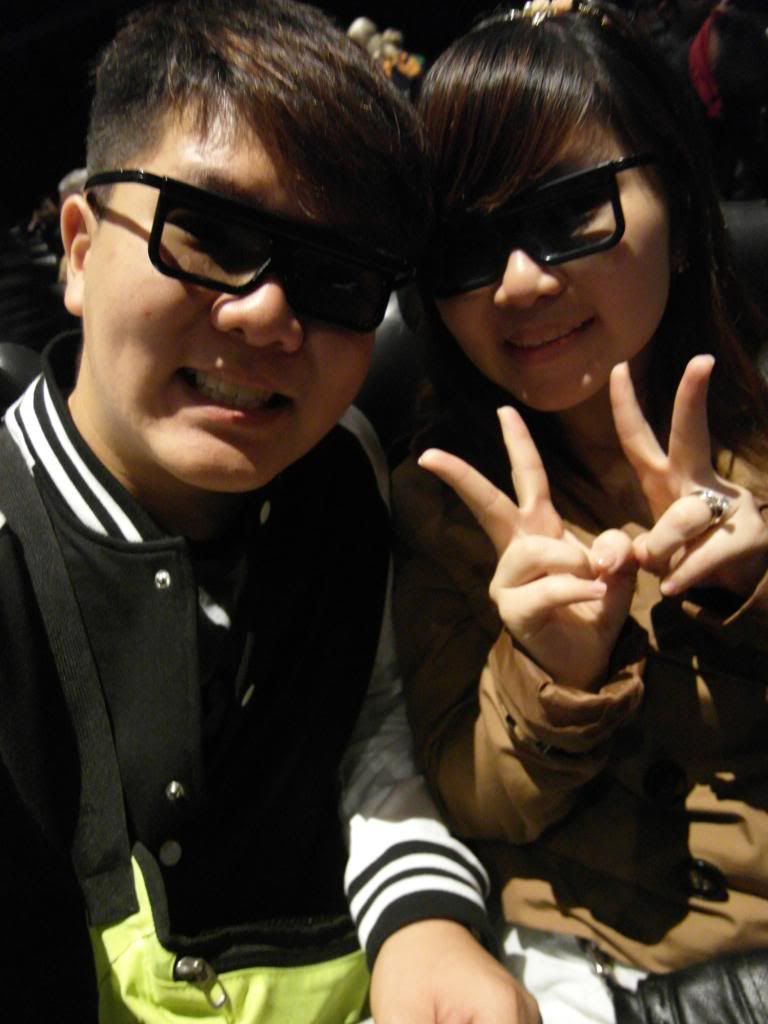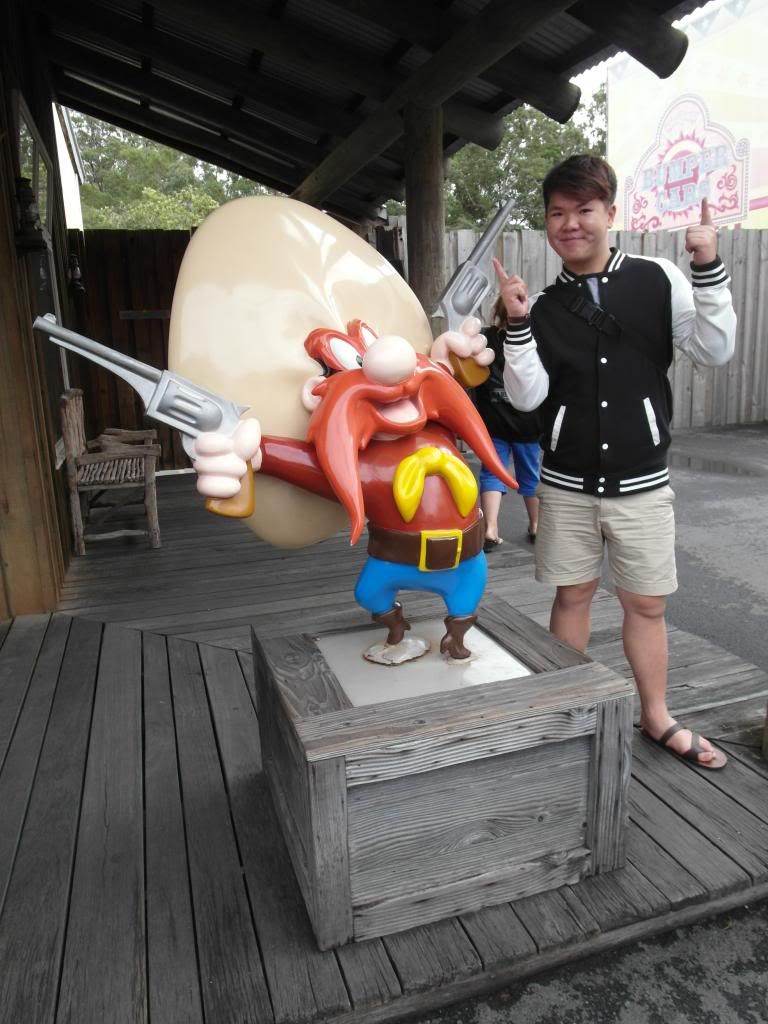 piang piang~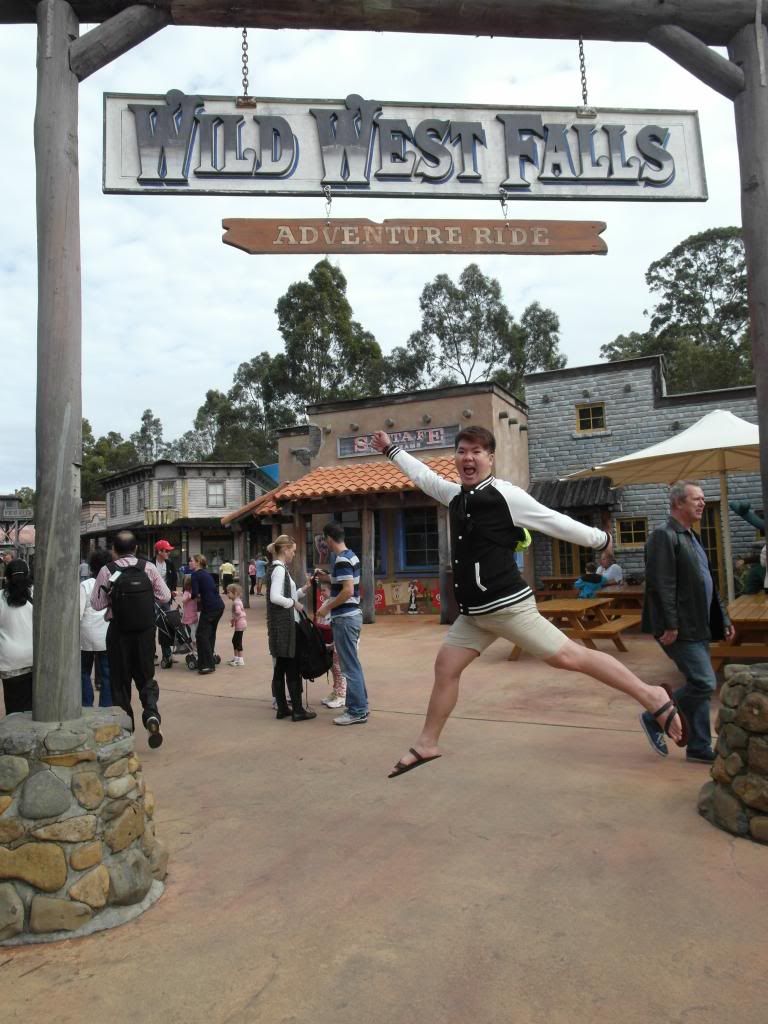 Yatta~!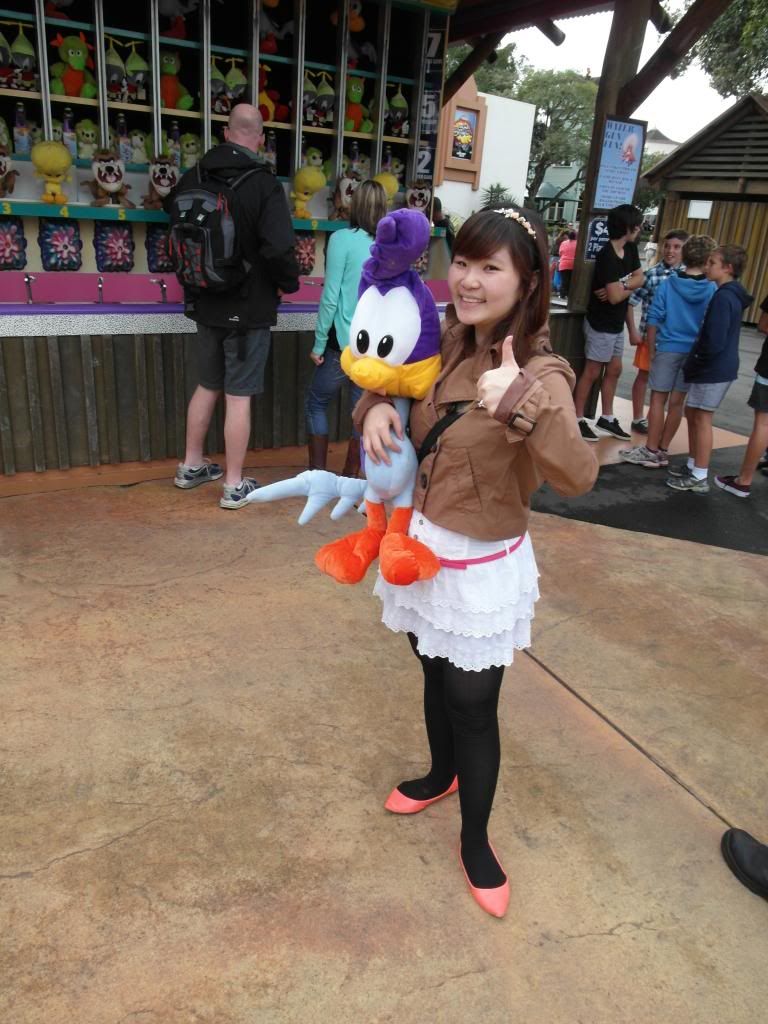 We got to know the trick... and manage to win this Beep Beep... plushie!!
Yipeee....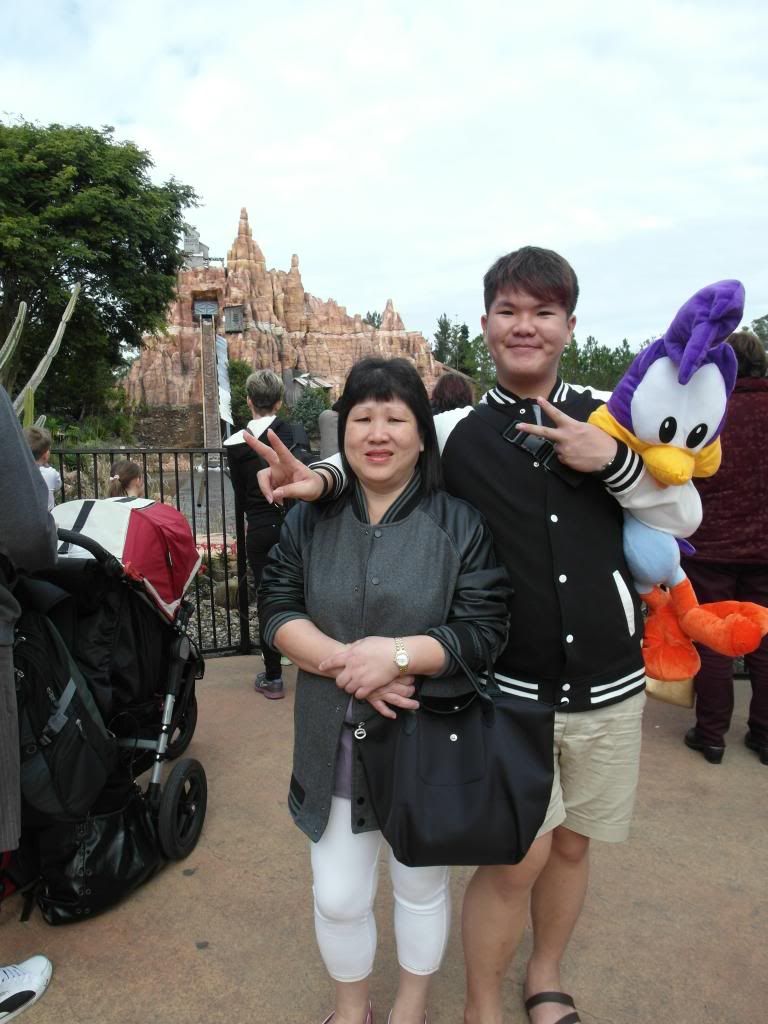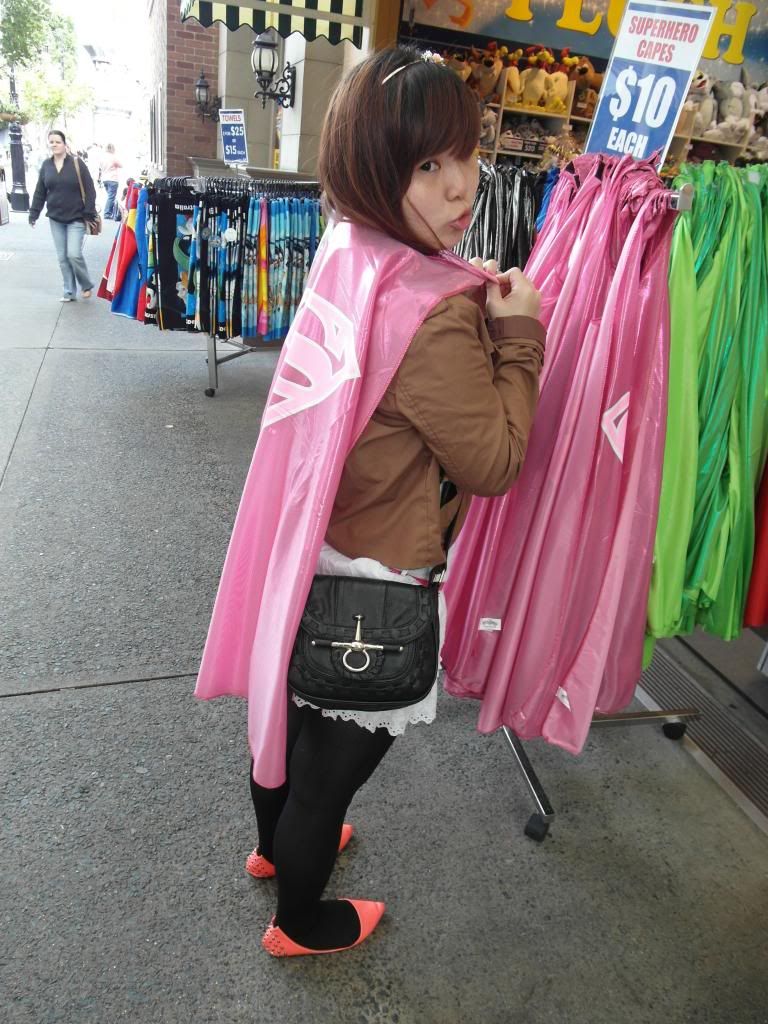 Pink super man cape~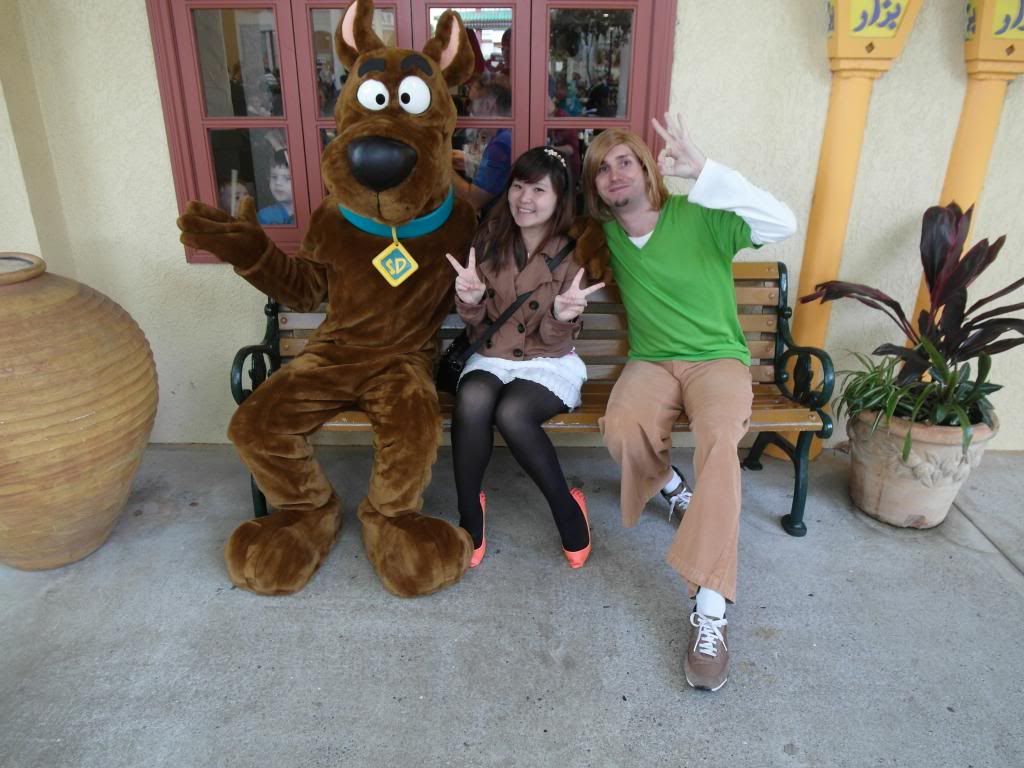 Scooby dooby dooo... where are you~!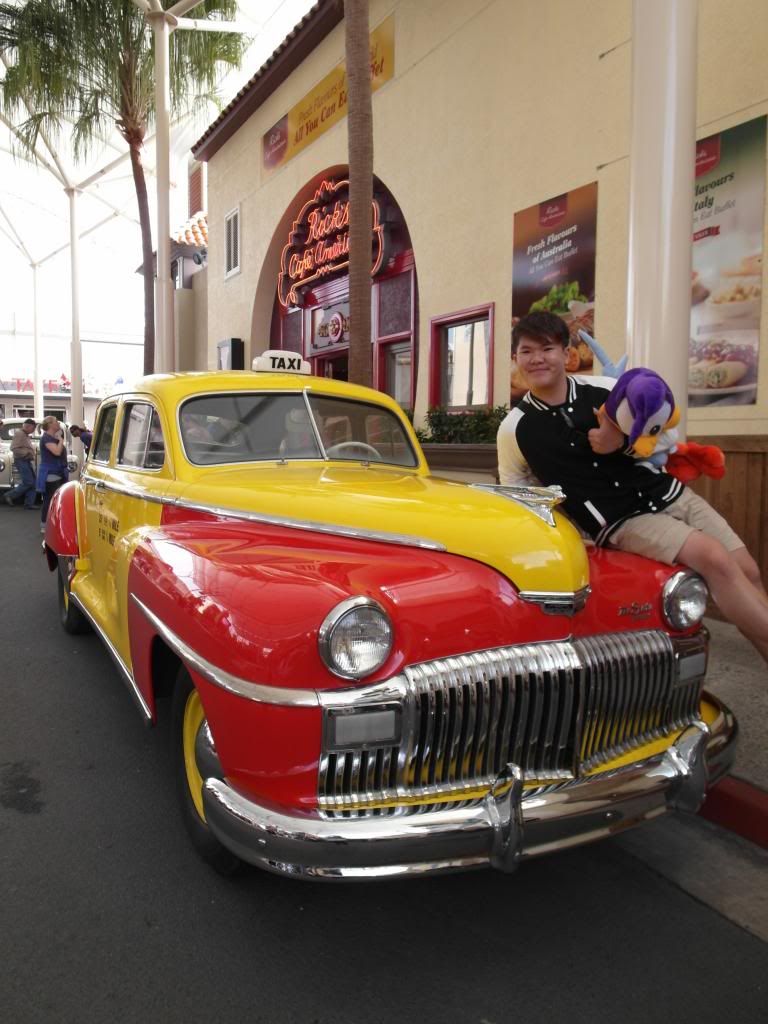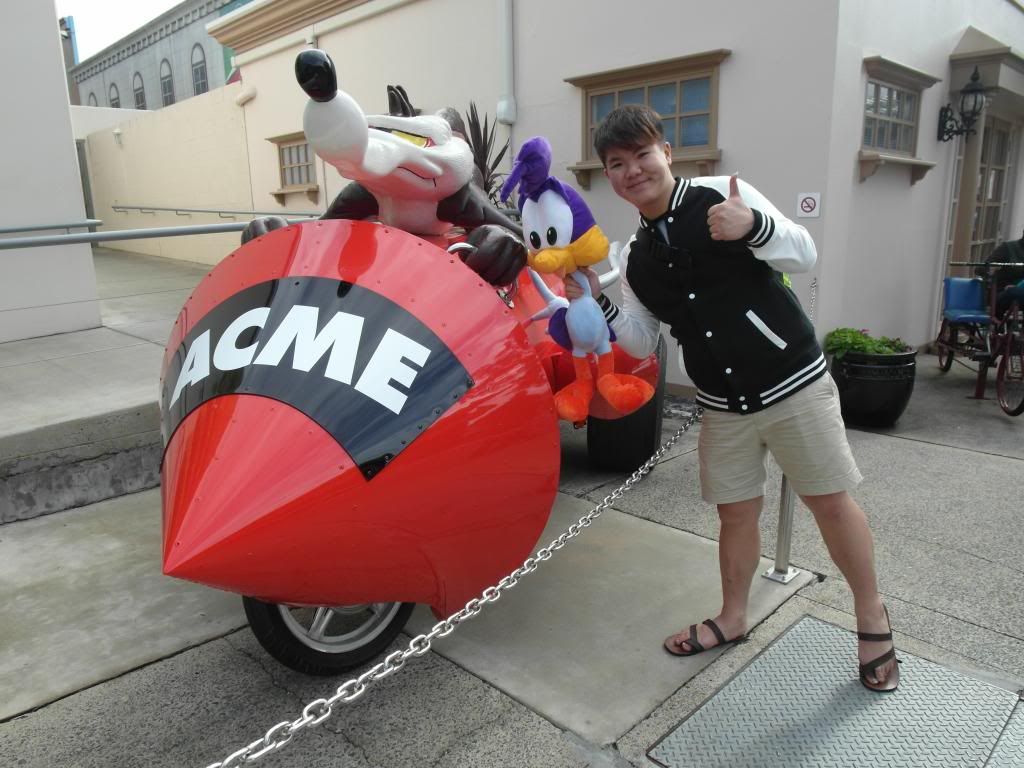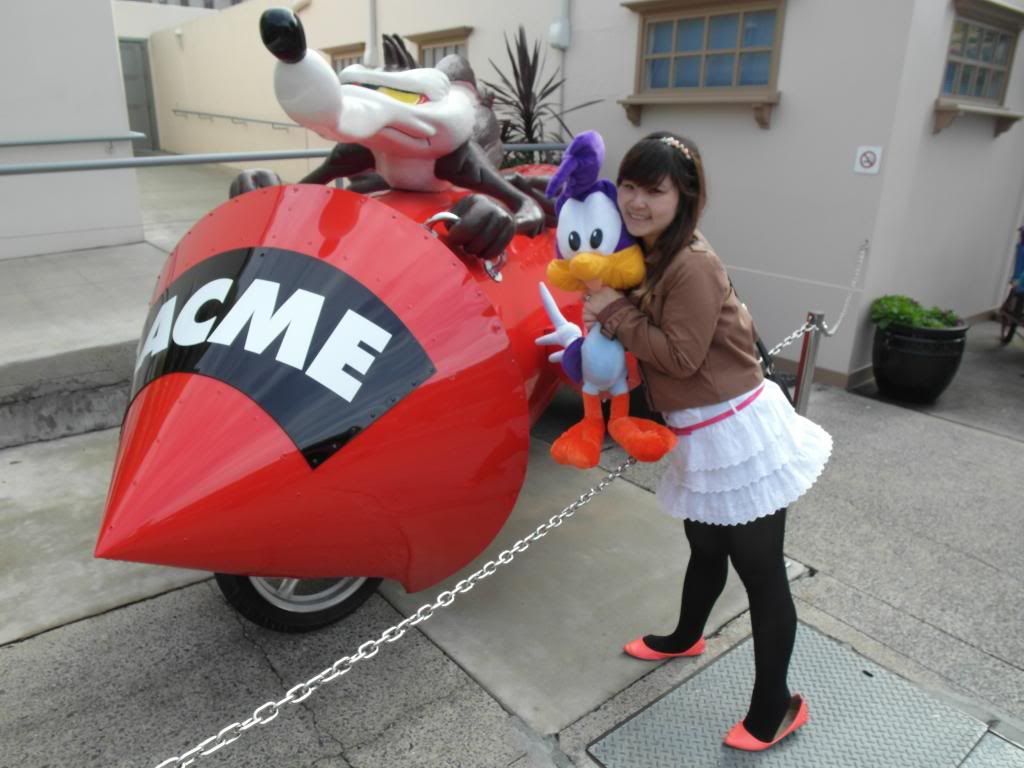 Looking for his mate~!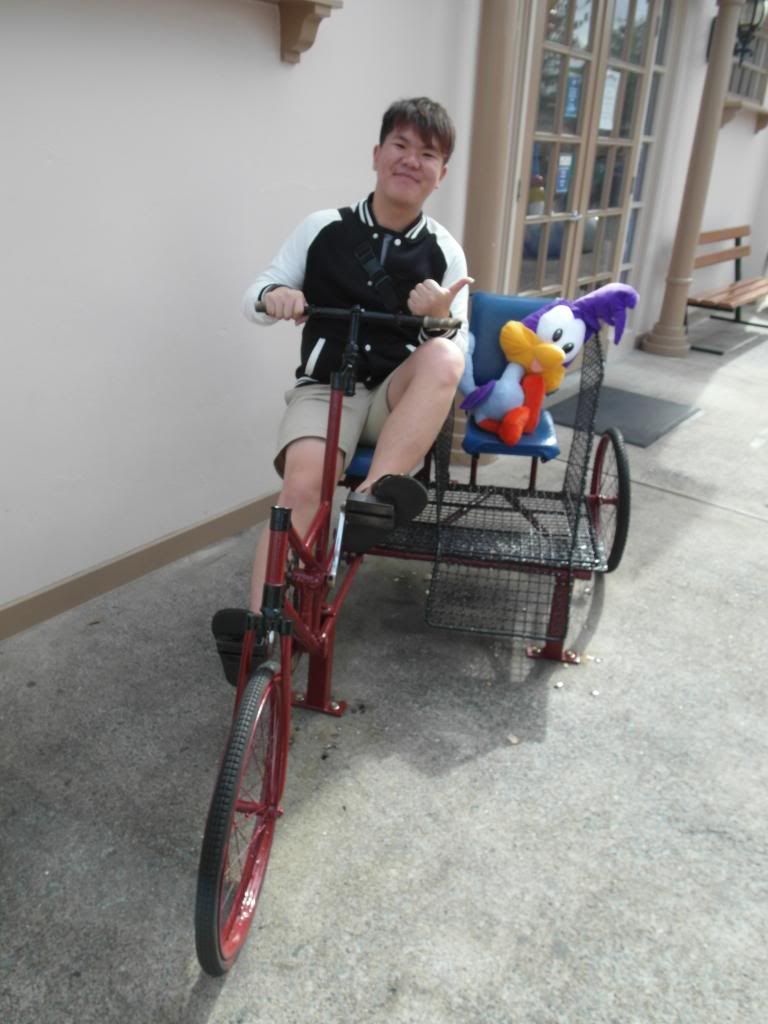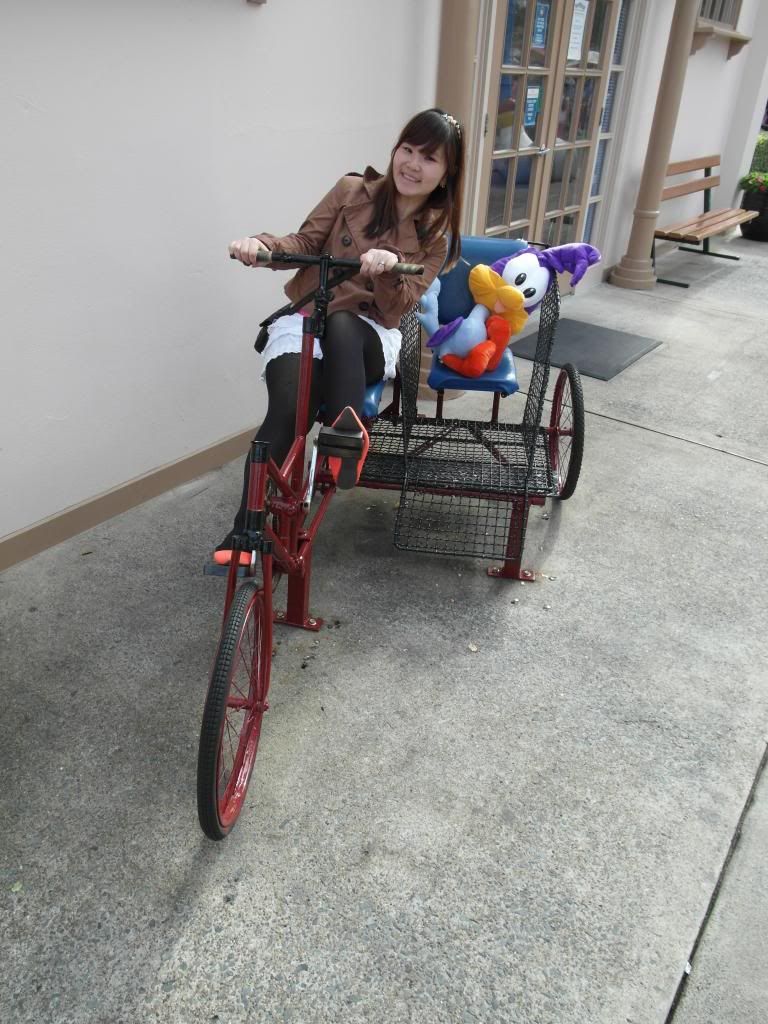 My passenger... Beep beeepppp....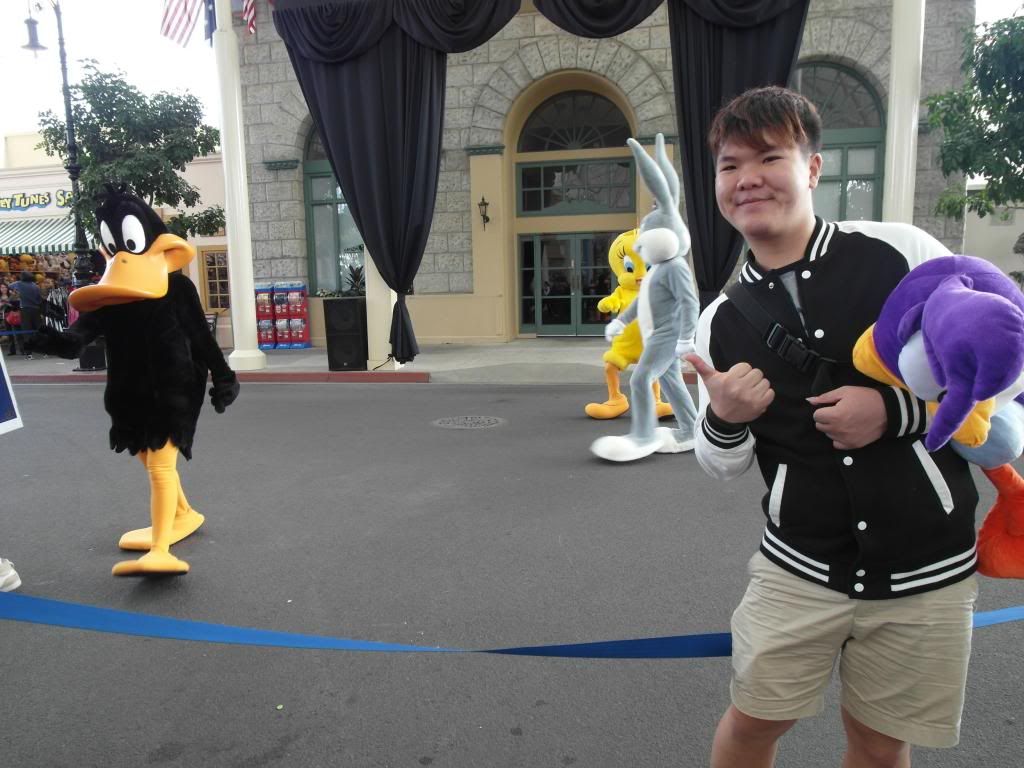 His buddies....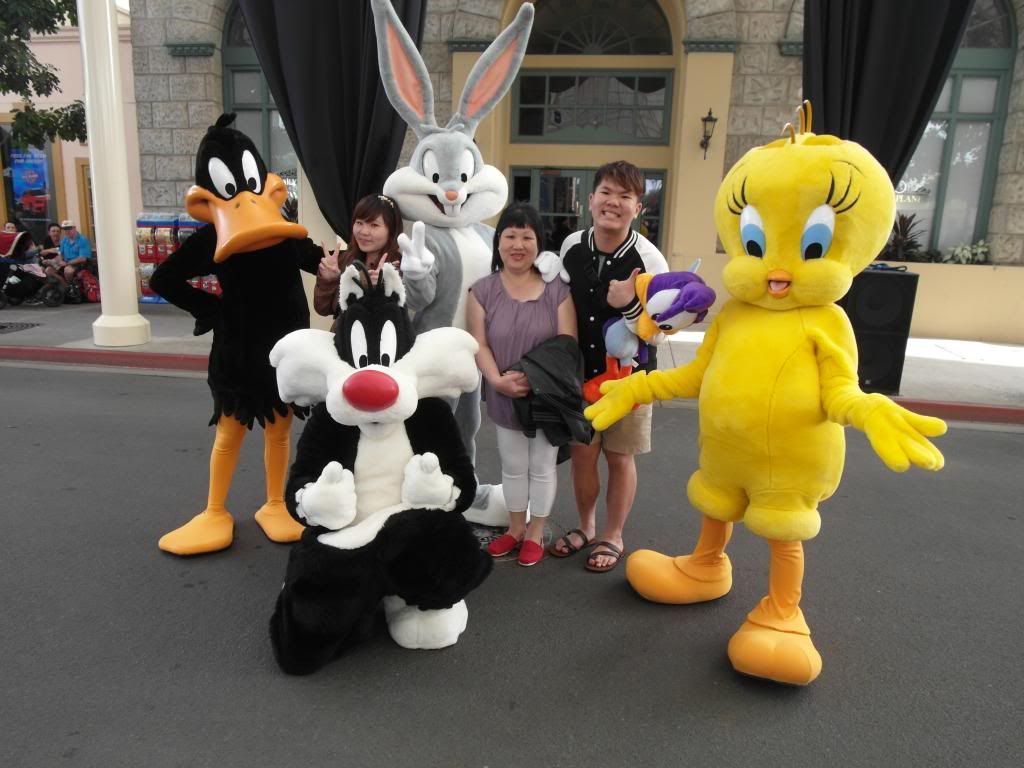 We are one big family~!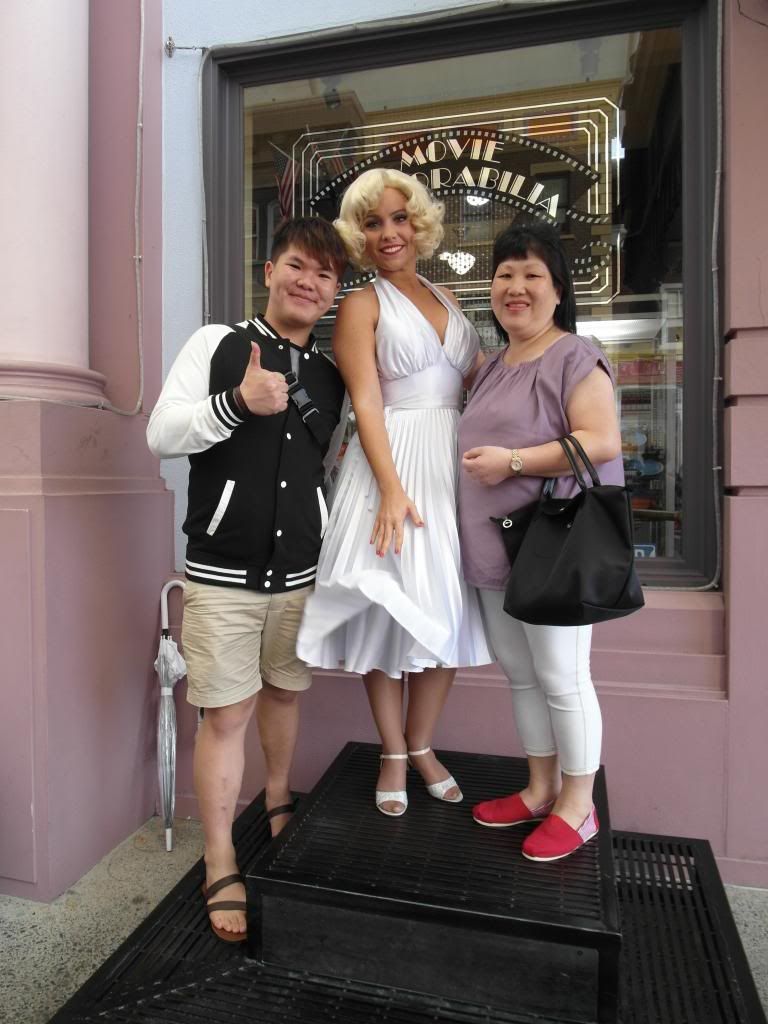 Marilyn monroe.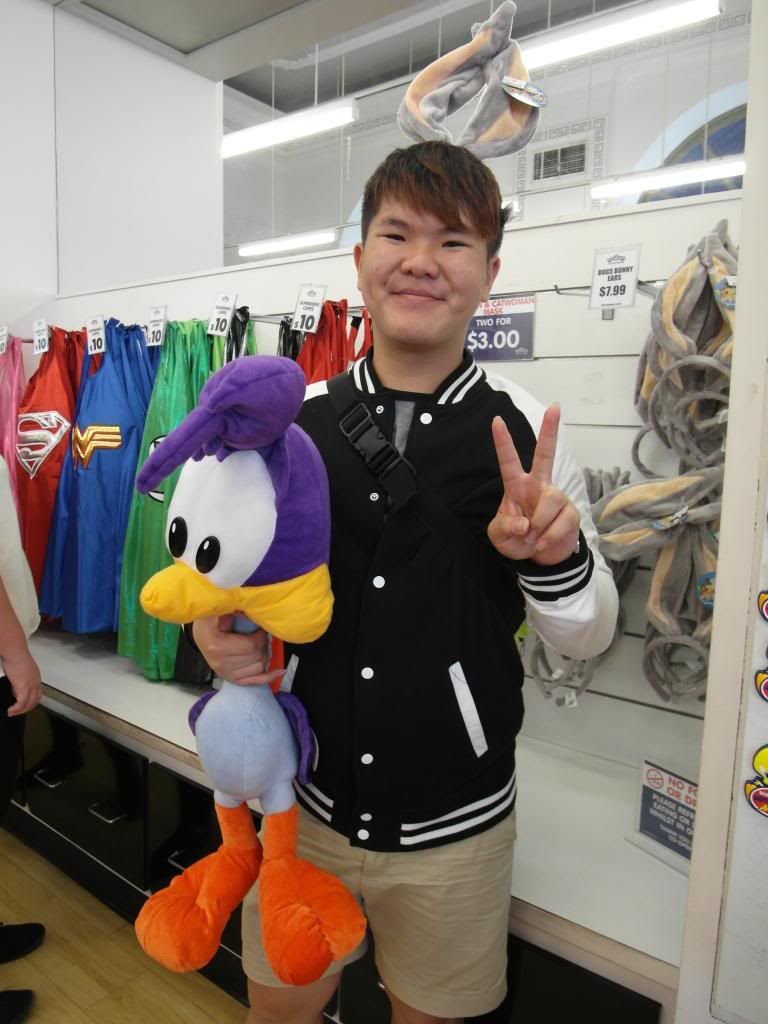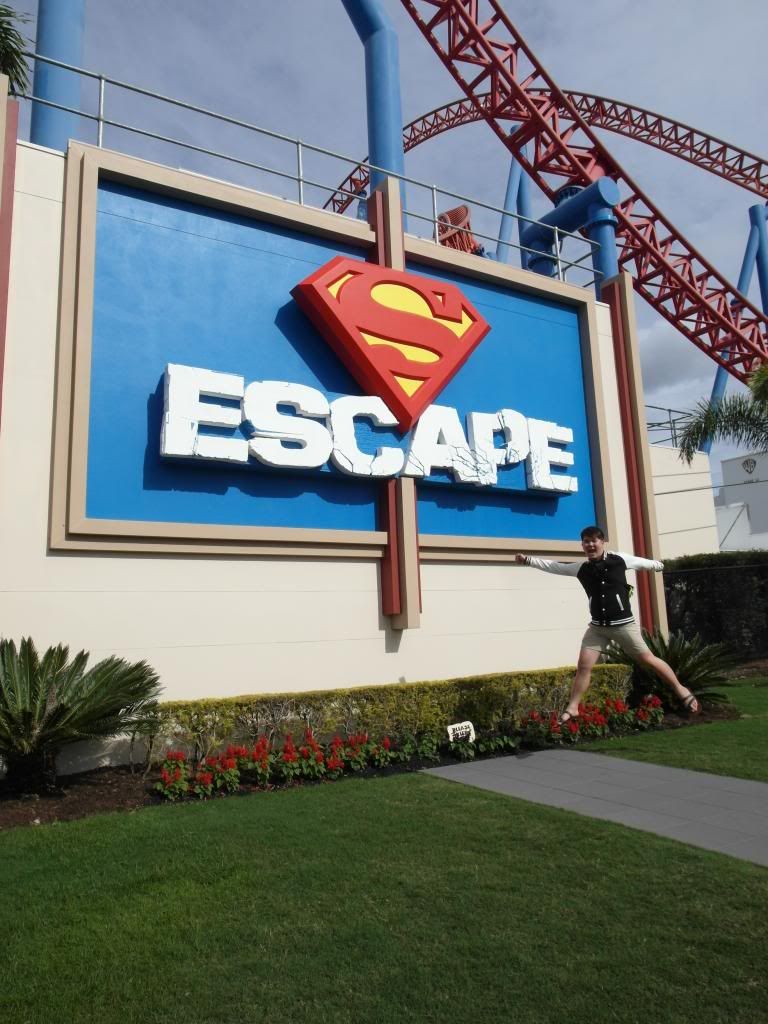 SuperMAN~!!!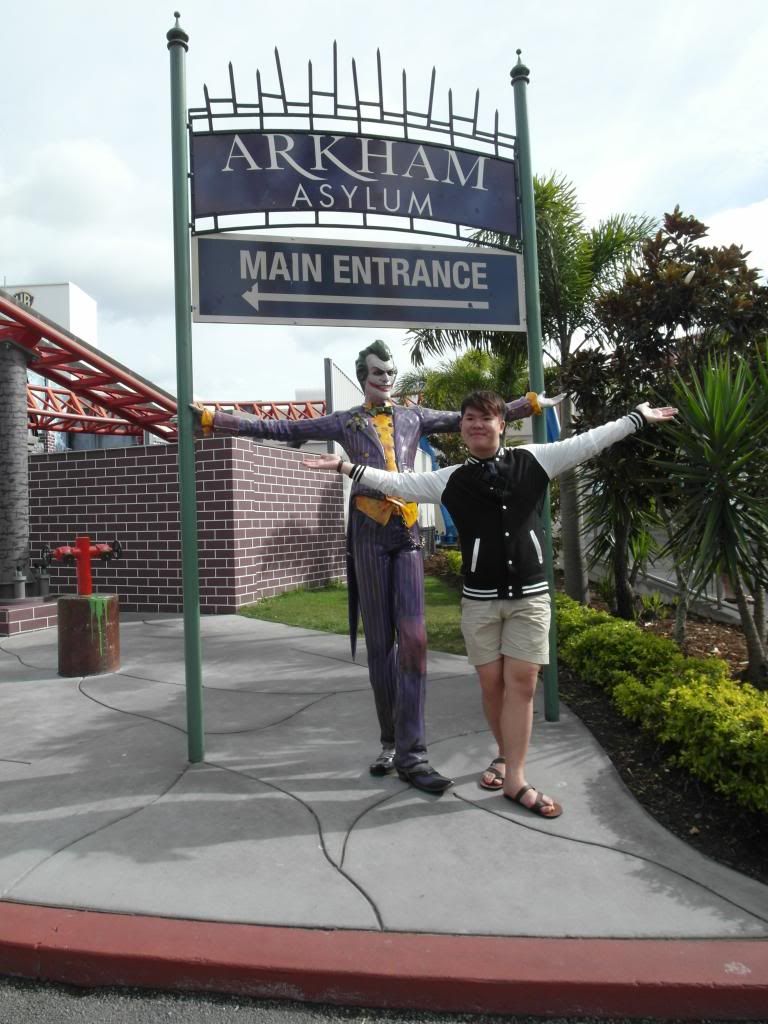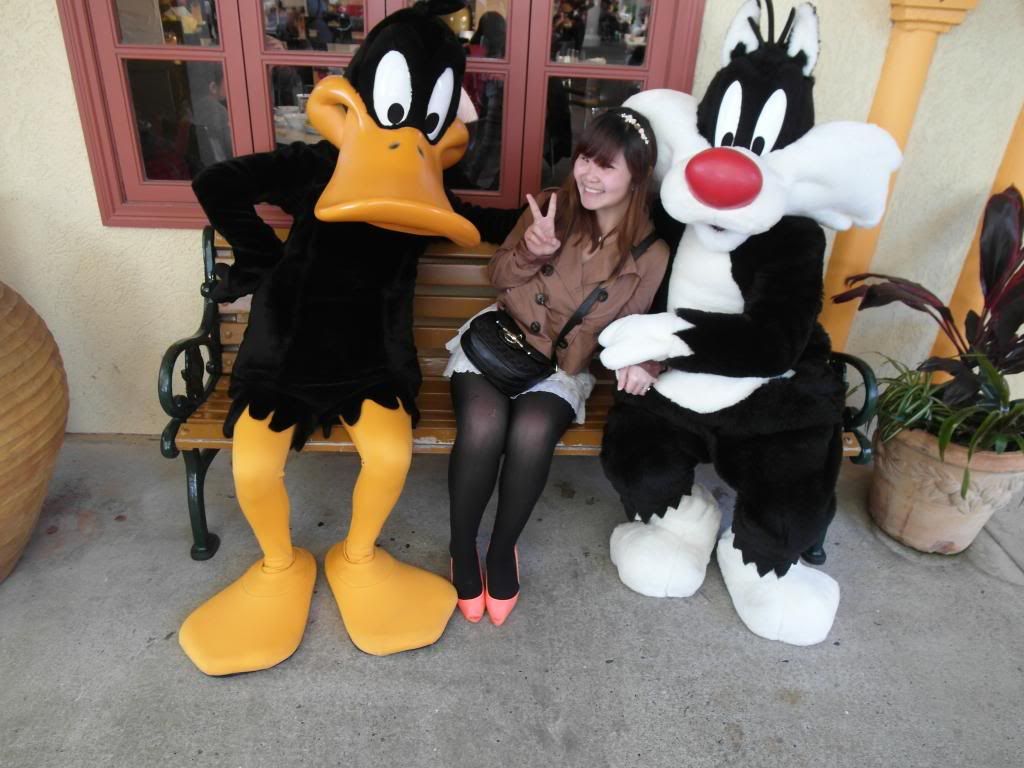 This sylvester kept pulling me to his side.... must be some tikopek~
CAt woman... Miaos...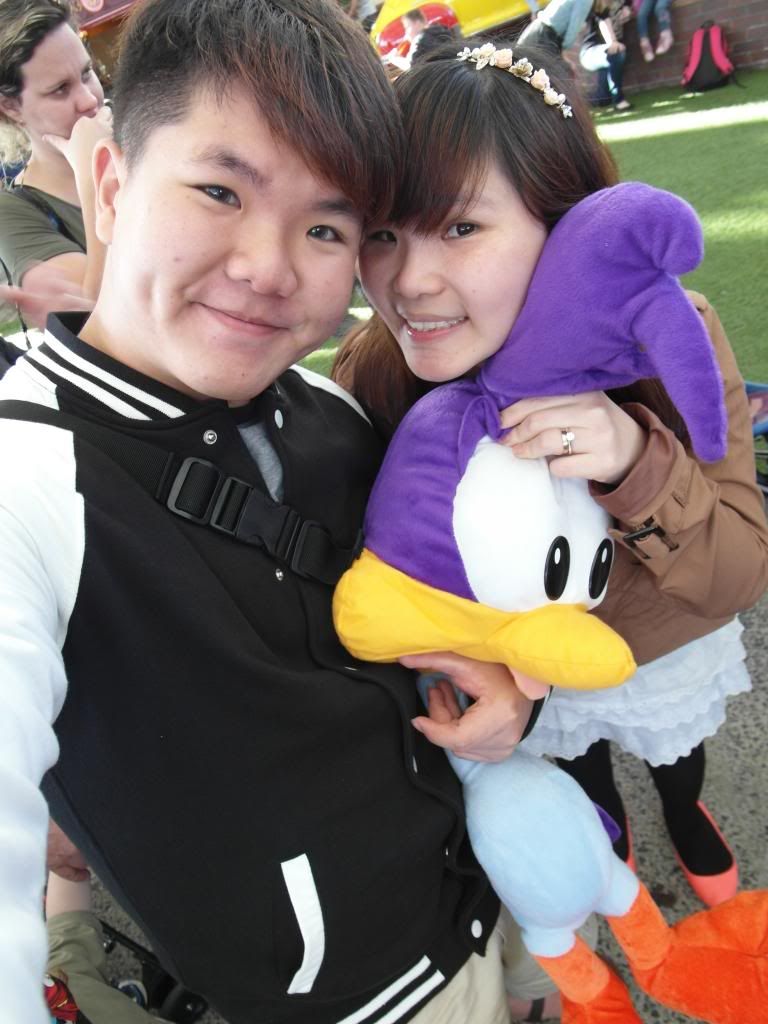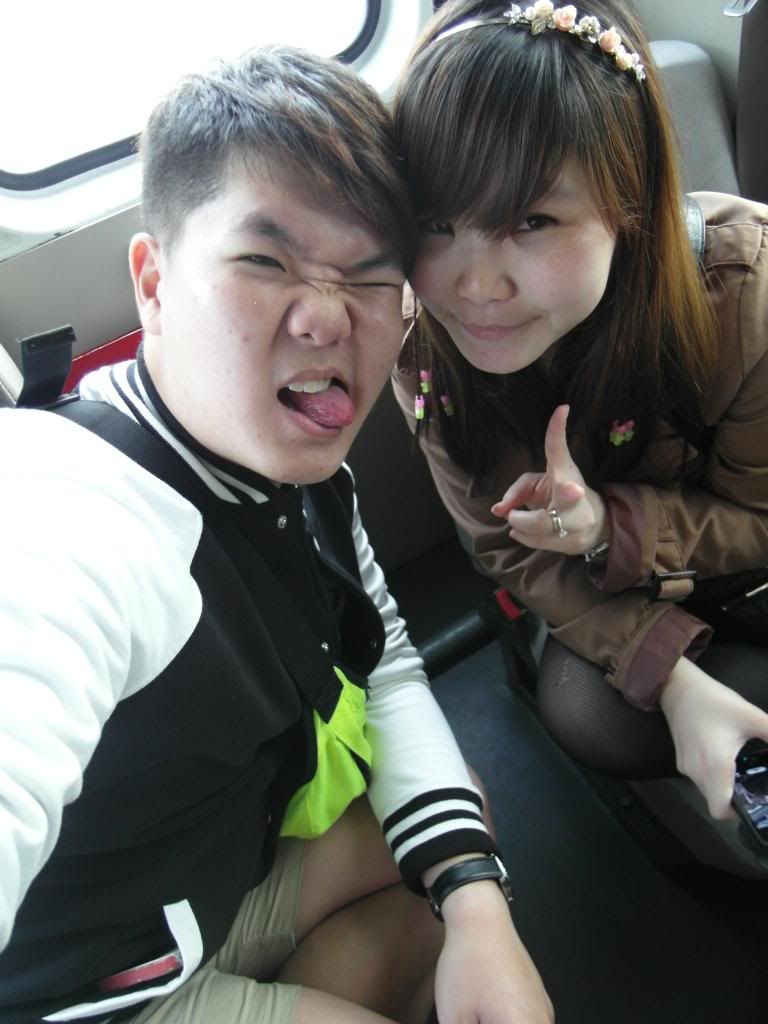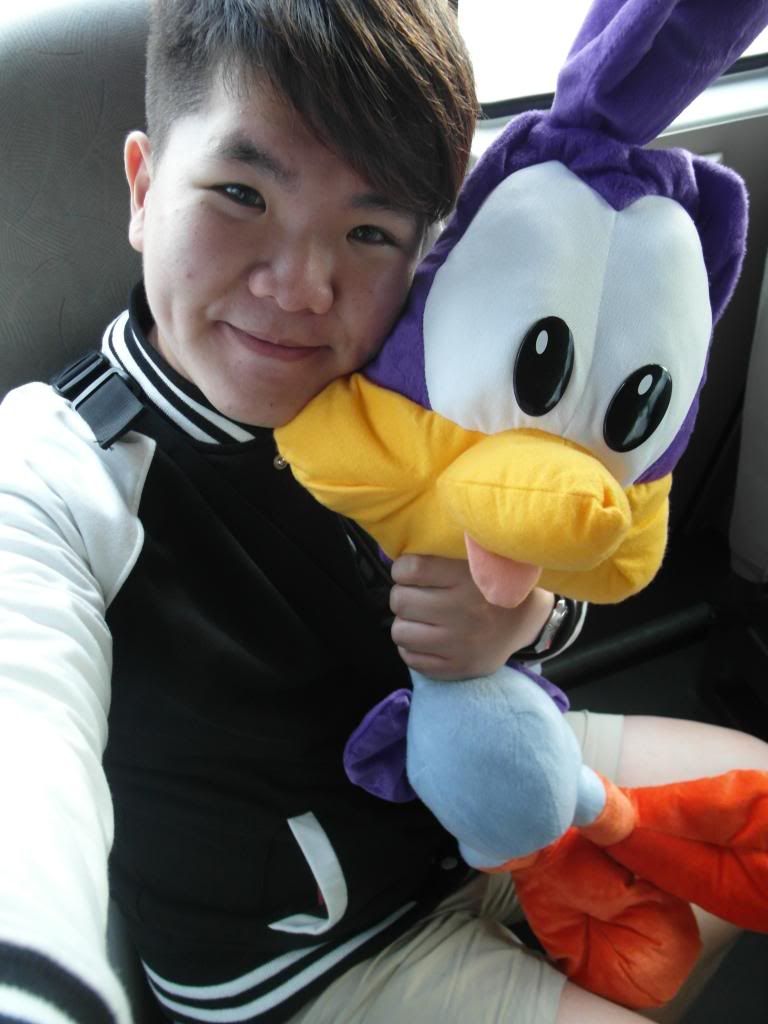 Plaid my hair... for 30 aussie... lol... nvm.. not i pay.. oops..


Pretty angry... as we were supposed to go to the Abalone farm or something... ended up it was closed...
So, we didnt get to eat abalone~!!!
And the driver brought us to this beach instead... for 40mins... which we could do nothing much there...
Pretty disappointed with Namho~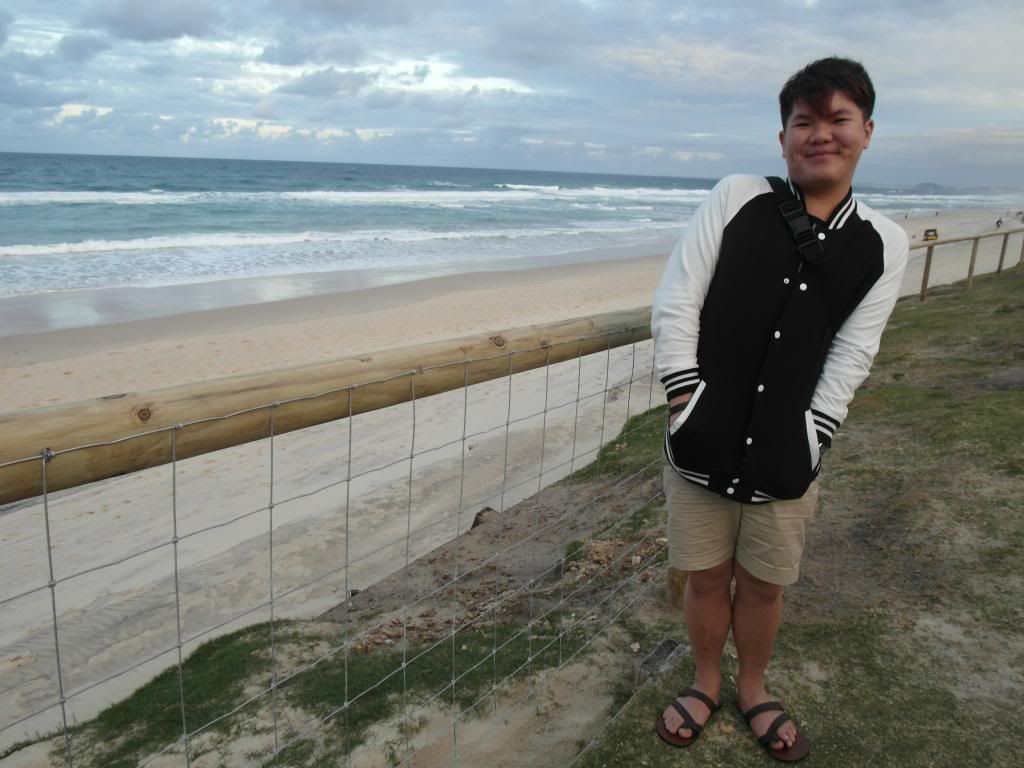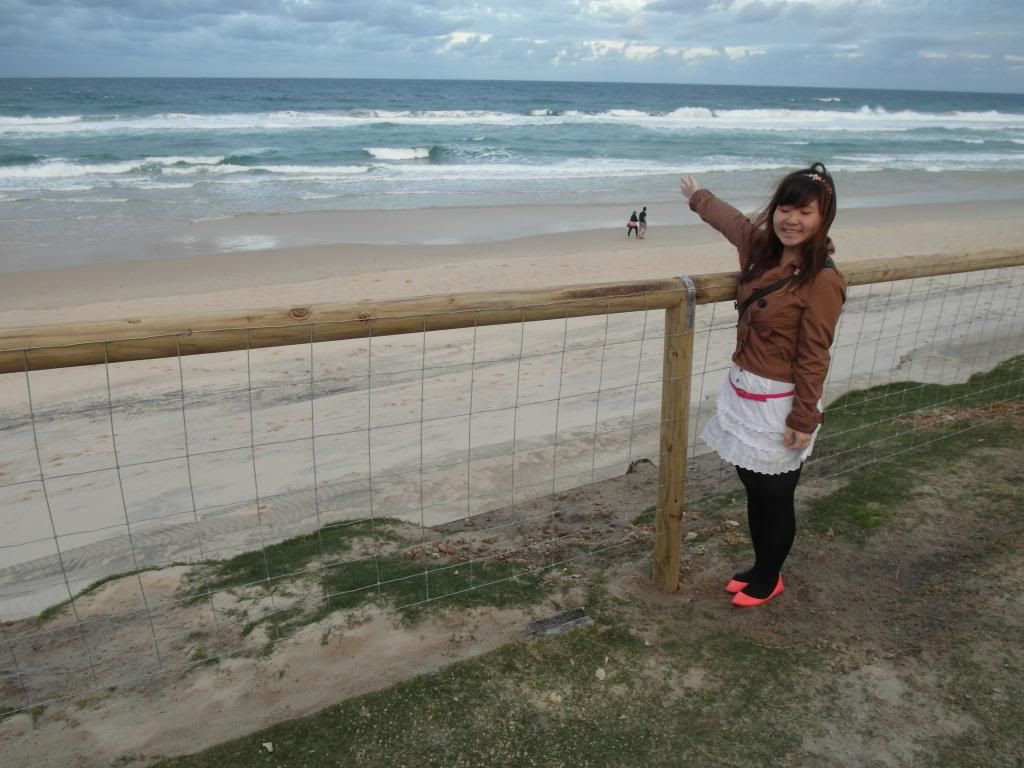 That's the end of my Gold Coast trip.

Stay tuned for my next entry on my Taiwan 7days free and easy trip~!
Many have asked for my itinerary...

Would need some time to update my next blog, as i'm pretty busy now with my new house.
Am going to shift in at next monday~!
Mixed feelings... but nvm, everything gonna be ALL GOOD!