My 2nd trip of 2013: GOLD COAST
6 Days 4 Night Jun 2013 part 1
This tour package is with Namho again, because not many tour agencies go to Gold coast and also with the 2 well known theme parks.... My bro loves to go to theme parks...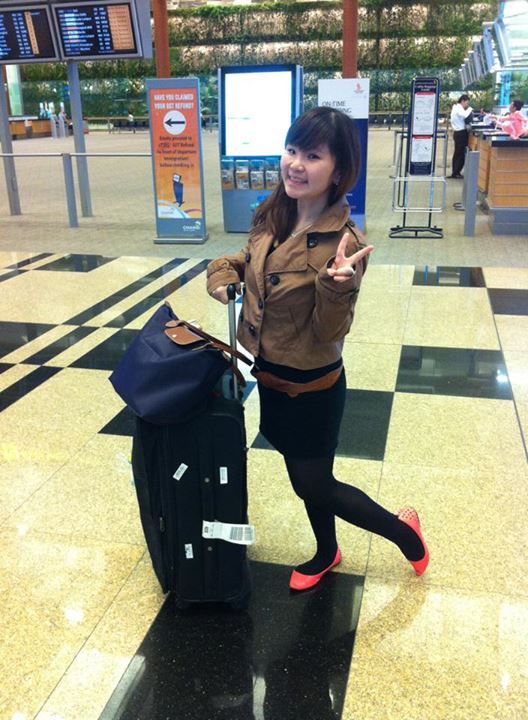 ok, so this time round... its really a group tour....
We took SQ about 6hrs flight?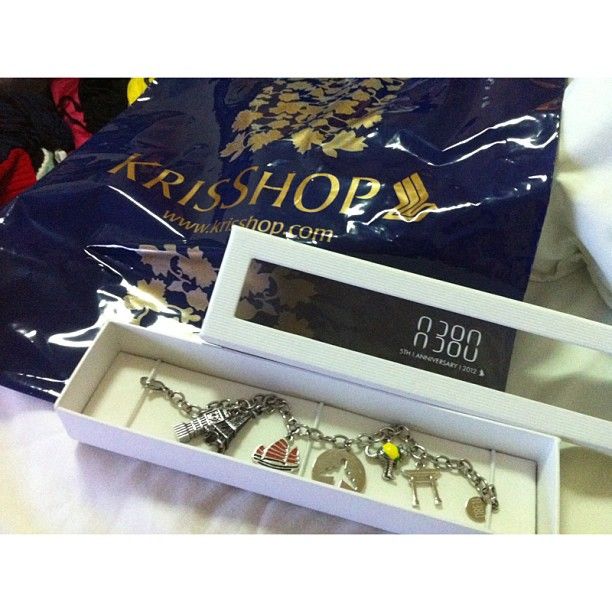 My bro bought this for me on the plane... cute :)
When we have reached Brisbane airport... we were kinda lost... no one was holding any Namho signs awaiting for us... So, we became a little kan chiong....
Did they wait for us? Have they left?? Oh no....
Soon, we found some of our tour group peeps...
Then, we asked the security guards around which were pretty helpful, or rather they doesnt want ask to loiter around helplessly....
Not long after, our tour guide arrived... he was late! why like that one.....
Well well... nvm.... then they drove us to a supermarket to have some stock up for the night...
Will be heading to Tangalooma and staying there for a night...
Woolworths Supermarket~
Its their cab... pretty expensive ya~ no joke.
ok, off we go~
its my giraffeeyyyy
So, our first stop is to Tangalooma Resort~
To feed dolphin, beach walking, water sports, safari ride~
Here's our ferry~
Do we look alike?
Or do they look alike?
Ok, we definitely doesnt look alike... lol...
That's our boarding pass~
Its their winter season over here... pretty cool.... like a shioks~!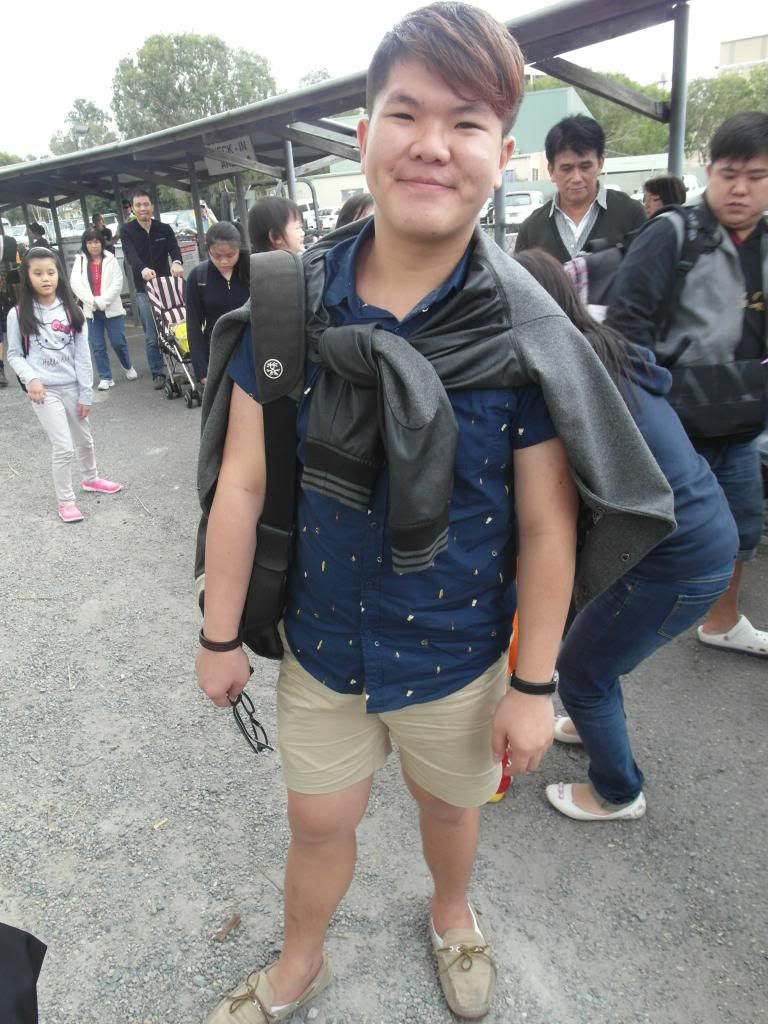 That's my bro... going all the trips... before enlisting to army~
Look at this kukubird~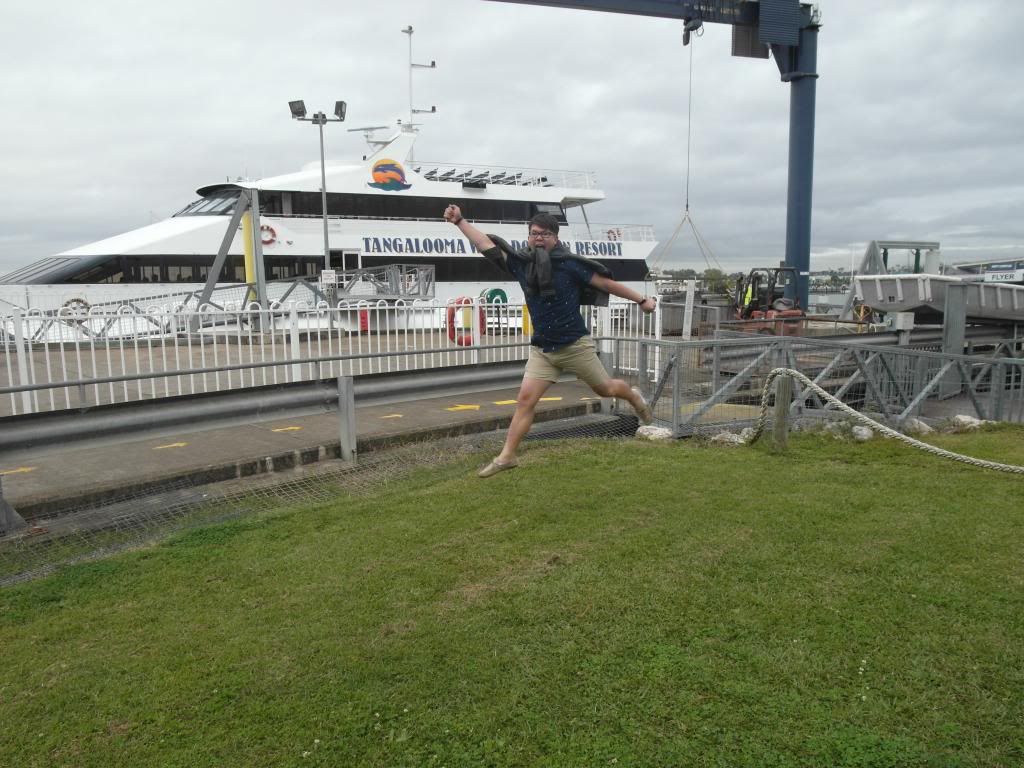 my bro and i got the best 默契 for taking jump shots!
ok sleepy... shall sleep in the ferry...
Mummy seems very stiff~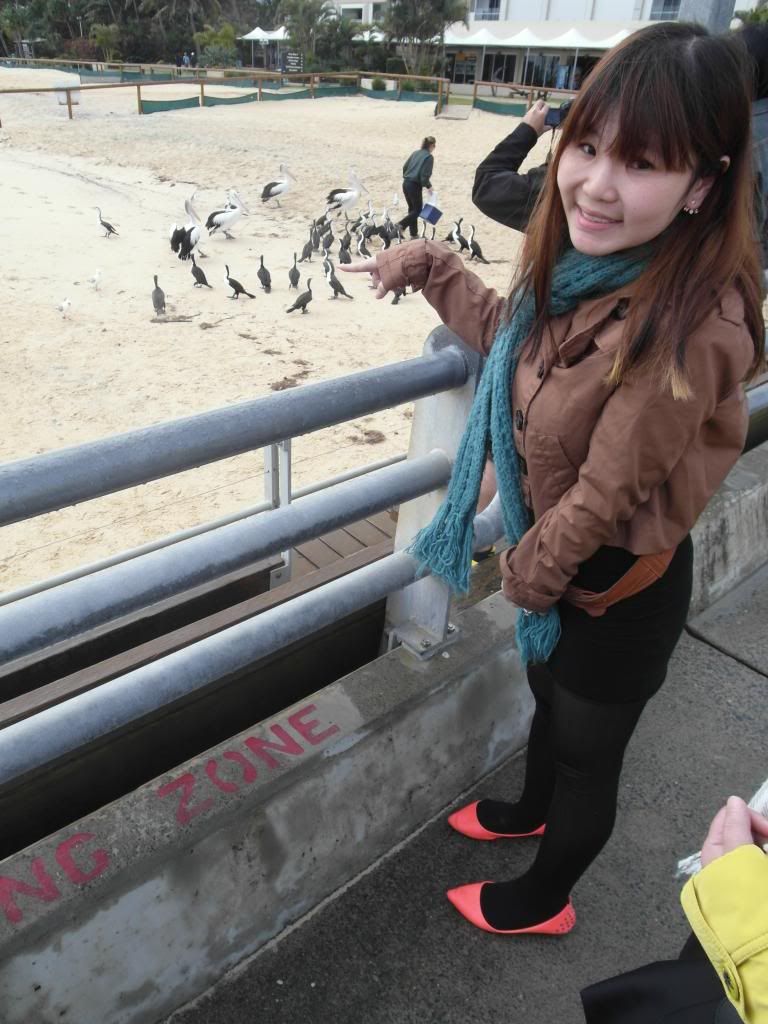 Ok, we have reached!!! dunno what kind of species of birds they are... but pretty cute!
Its lunch time... and we are having buffet~~!!!
Yummilicious... full of MEAT!!! wahhHAHHAhahah... time to GET FAT!
Next we had our safari ride... which is pretty cool and bumpy..
Fun experience...
And we reached their so called "Desert"
The sand is so smooth and fine~
Quick take more pics.. before.. the crowd comes!
Standard pose~
ok, so what are we going to do next?
Someone is demostrating for us on how to go about~
Sliding from the top!!!
Look at that... its kinda tiring to climb all the way up!
And here we go!!! Shioks!!!
Its really a great experience... really fun.... was holding to hard i guess... and caused some bleeding on my fingers...
great fun'~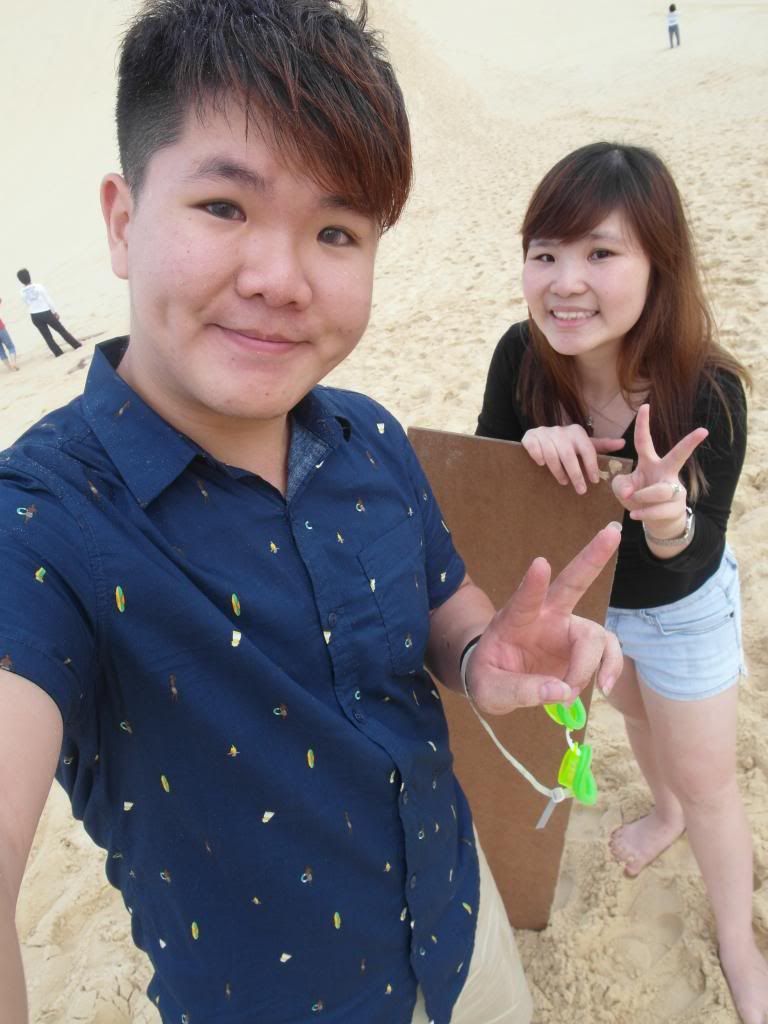 my mummy dare not try of cos....
For her to get up there is already difficult... lol
Take pics then~ wahahha
Suddenly my mummy started posing for us to take pics for her..
Yipeeee....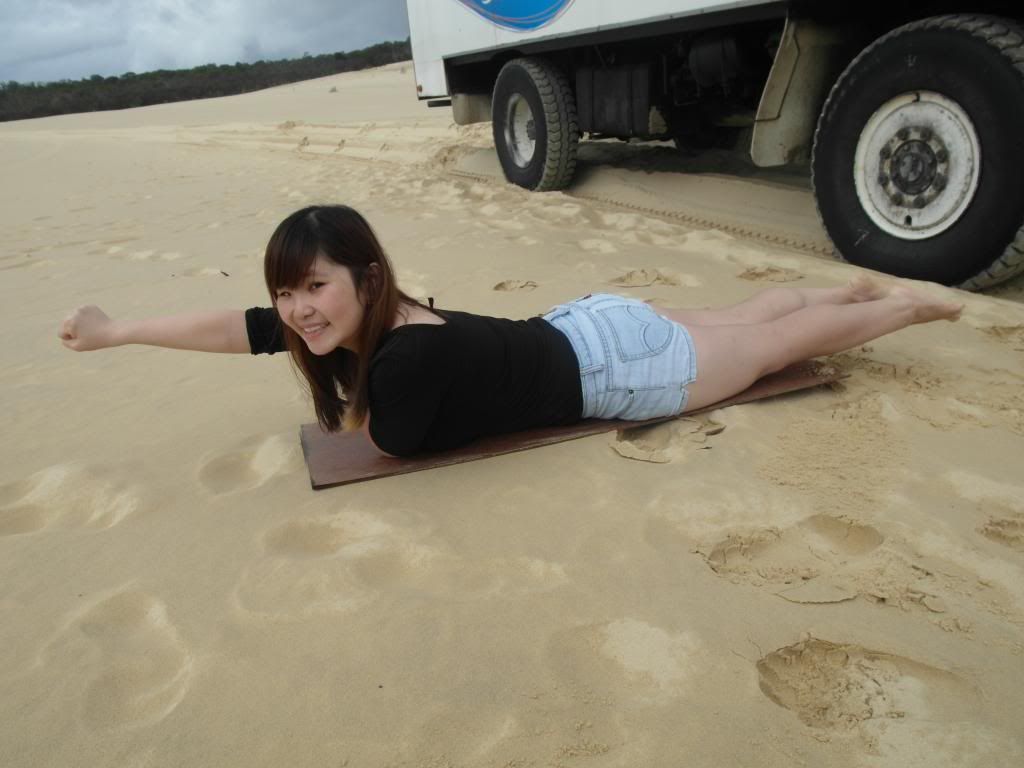 Lazy to go up for another ride... hence.. jus take MORE PICS!!
ok, dunno what was i trying to do......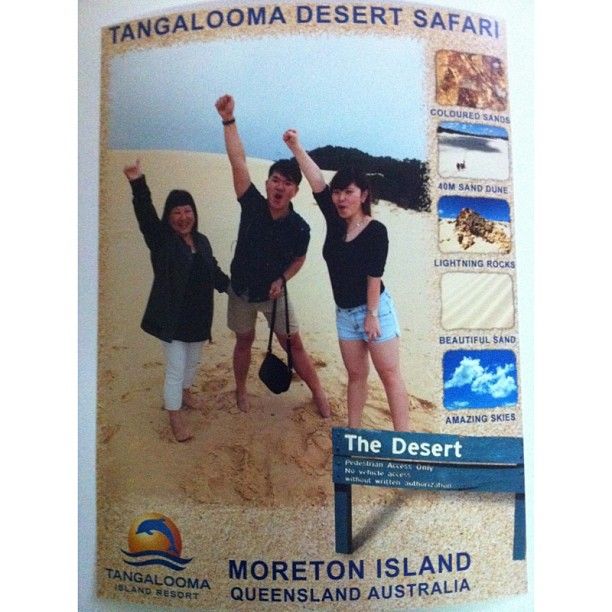 Tangalooma desert safari!
Adugen~!! Argg... we flew away!!!!!
Anyway, a pcs of this kinda photo.. cost about $16... can u imagine?
Everything over there was pretty expensive....
Wanted to do some water sports.. but it was drizzling and also.. the price were pretty high end...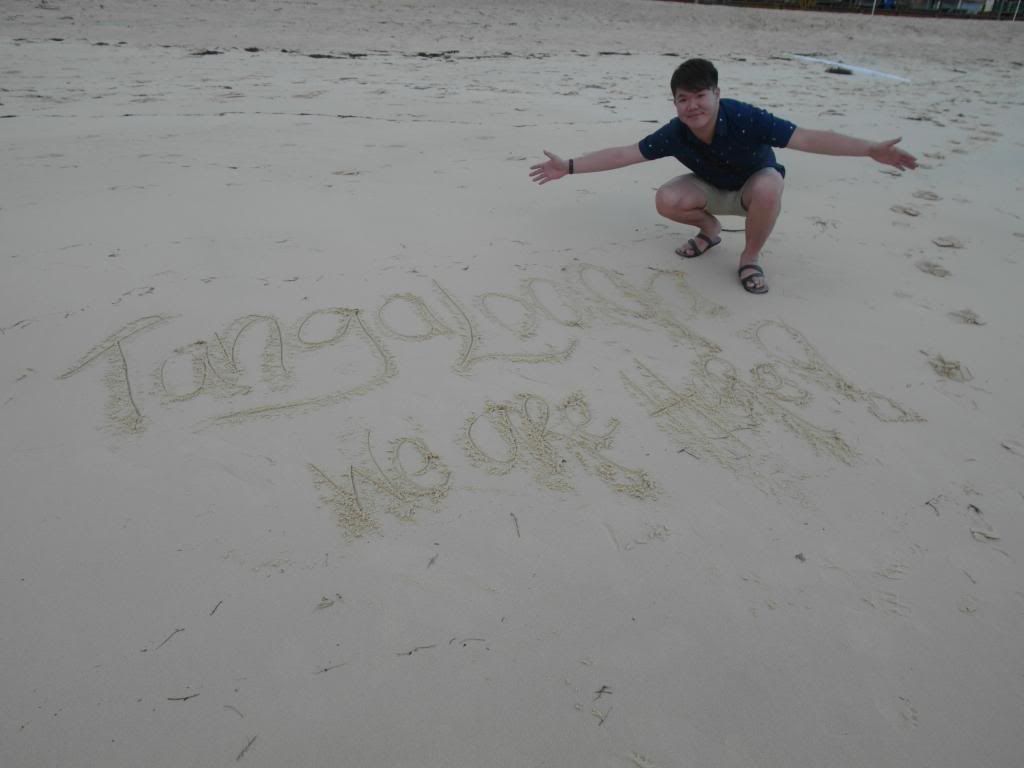 Fly in the air~!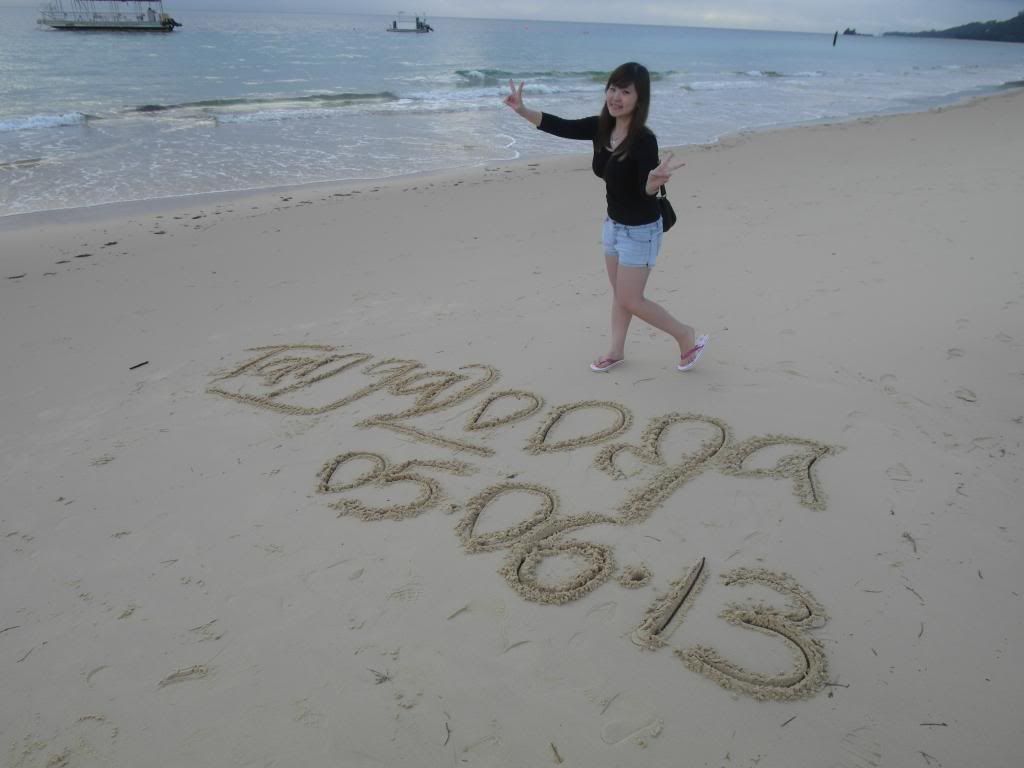 My turn~
Us at Tangalooma...
Start to miss my hubby a little... Me busy having fun... But hubby is helping out for our house stuffs..
Oops...
It's PATRICK!!!!
a DEAD PATRICK~!
Night time, there was the dolphin session... wanted to feed themm...
But it was freaking cold... and we were wearing shorts n flip flops...
And feeding the dolphins ain't cheap...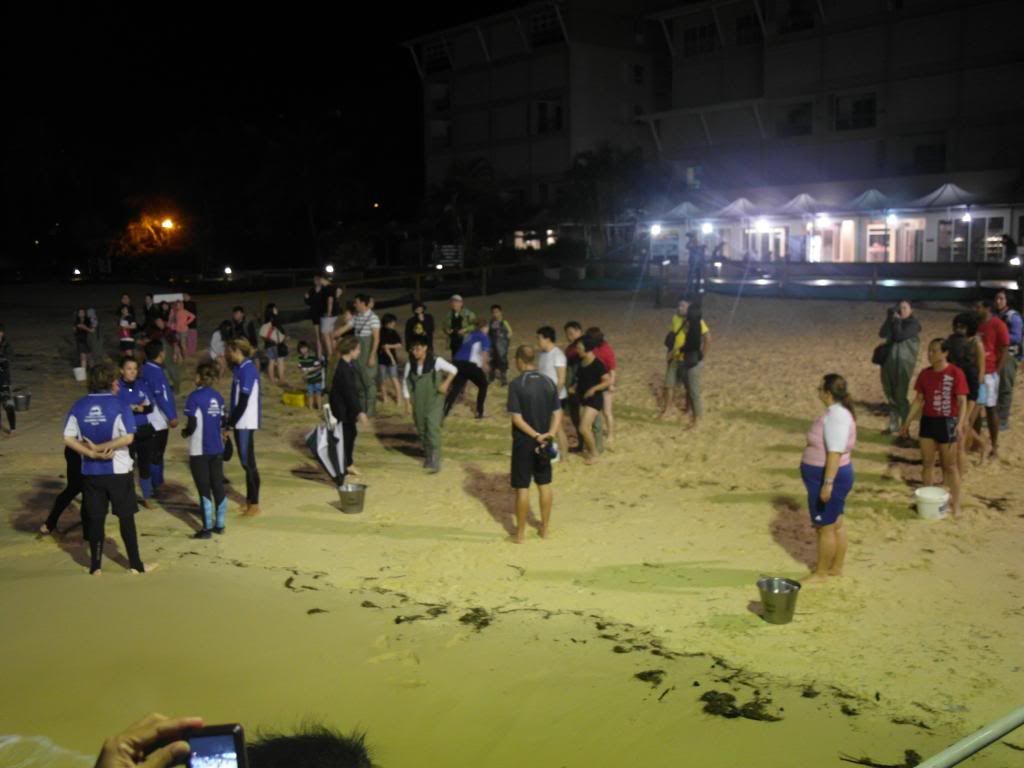 ok, time for bed~
----------------------------------------------------------------------------
Day 2: Dreamworld
Welcome to DREAMWORLD~!
forgot what am i pointing to...
It's kangeroo.... i didnt know u can be that CLOSE.... to a kangeroo...
trying to feed the kangeroo... but i scare la...
ok, this kangeroo... i dare to touch.
kangeroo doesnt wanna eat lei...
ah pui pui koala....
I'm carrying a Koala bear!! have you?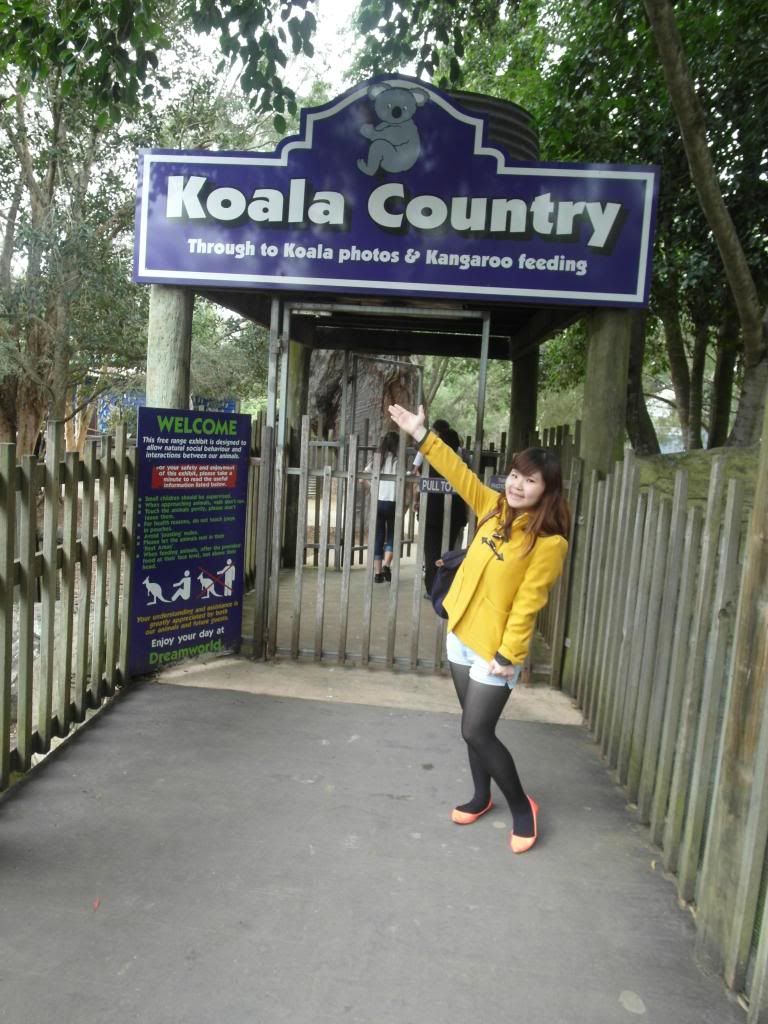 Let me go!!!
damn funny expression... she seems happy being locked up...
Arghhh.... my legs....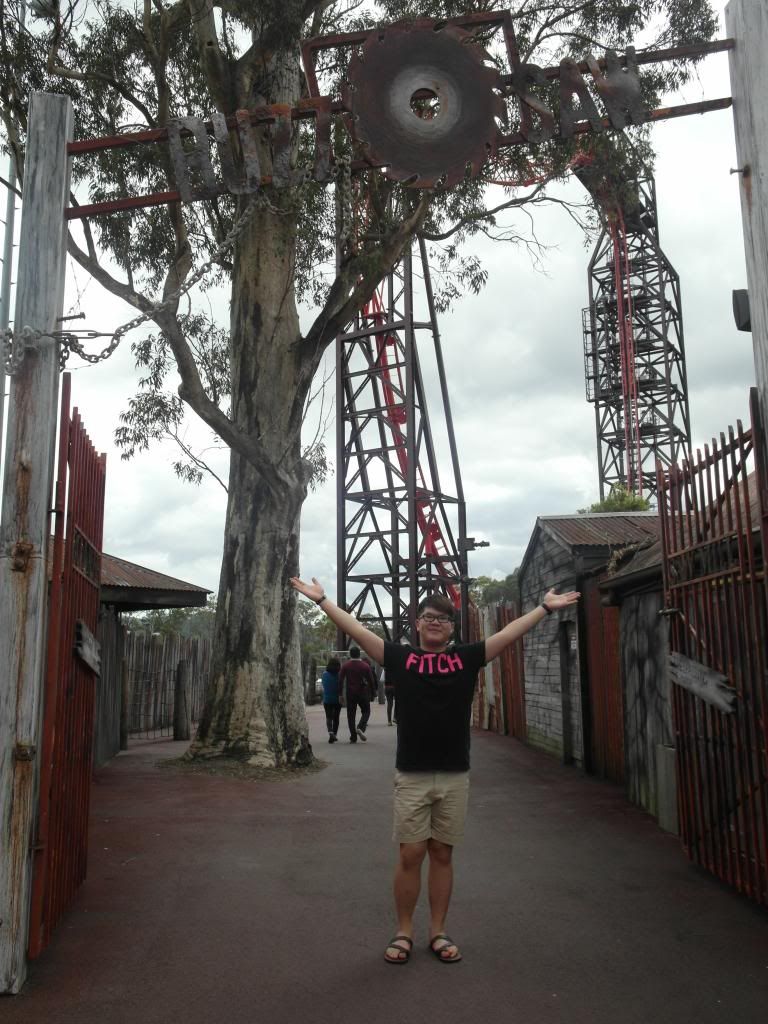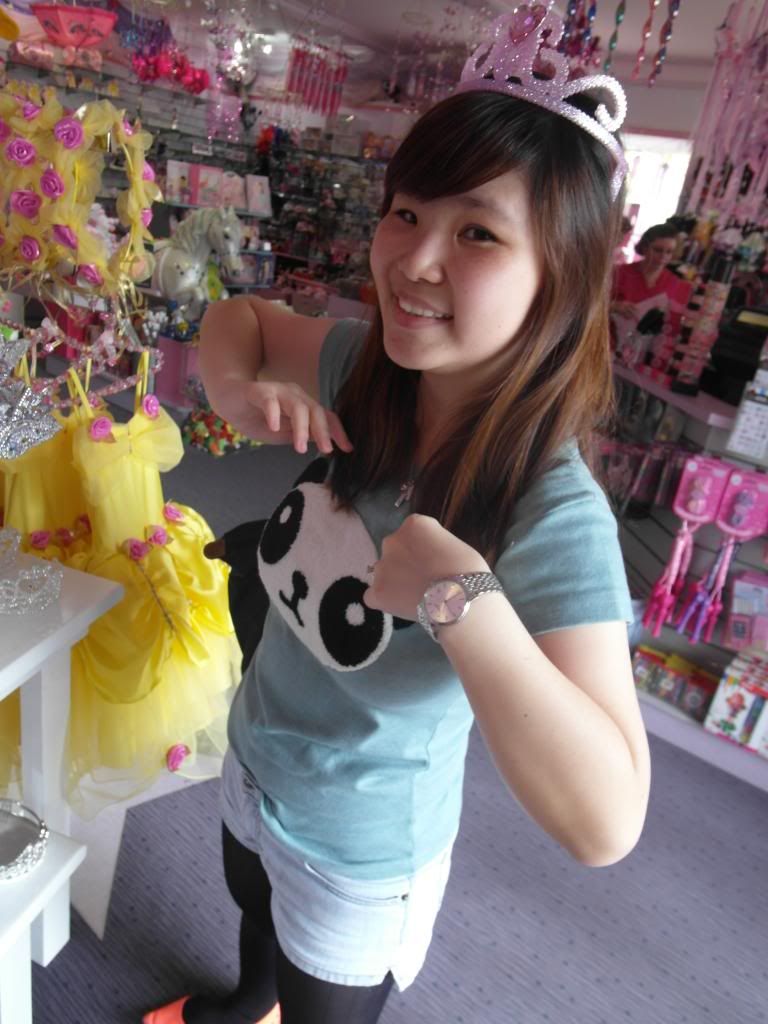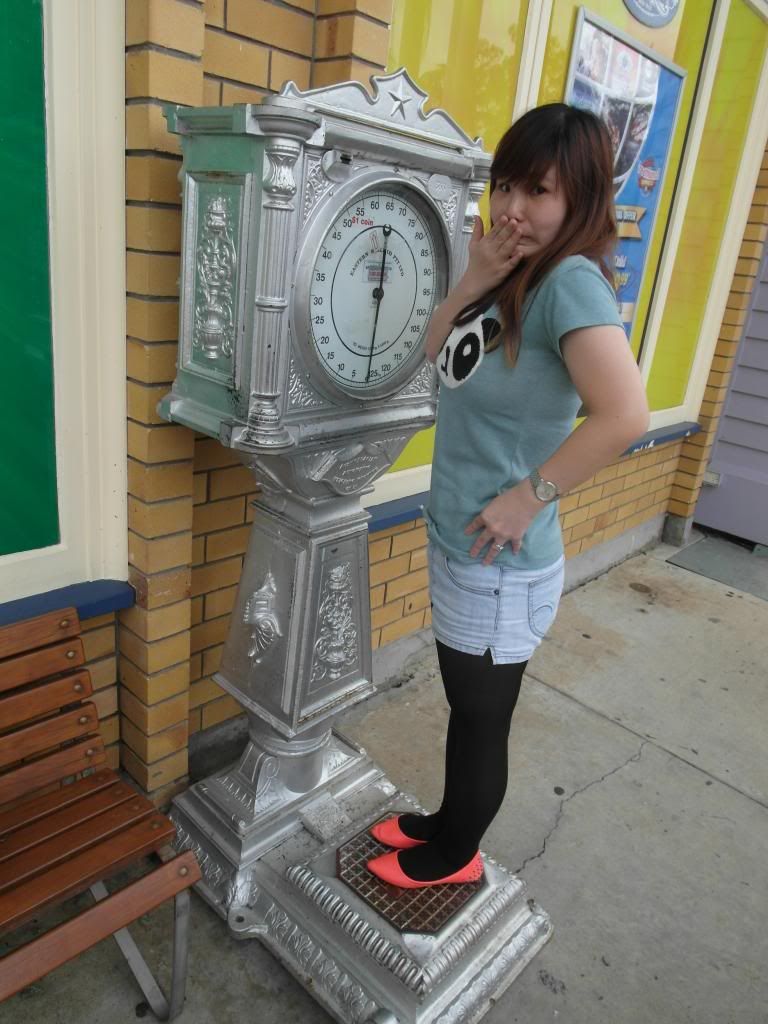 oops... pui liao pui liao...
Madagascar!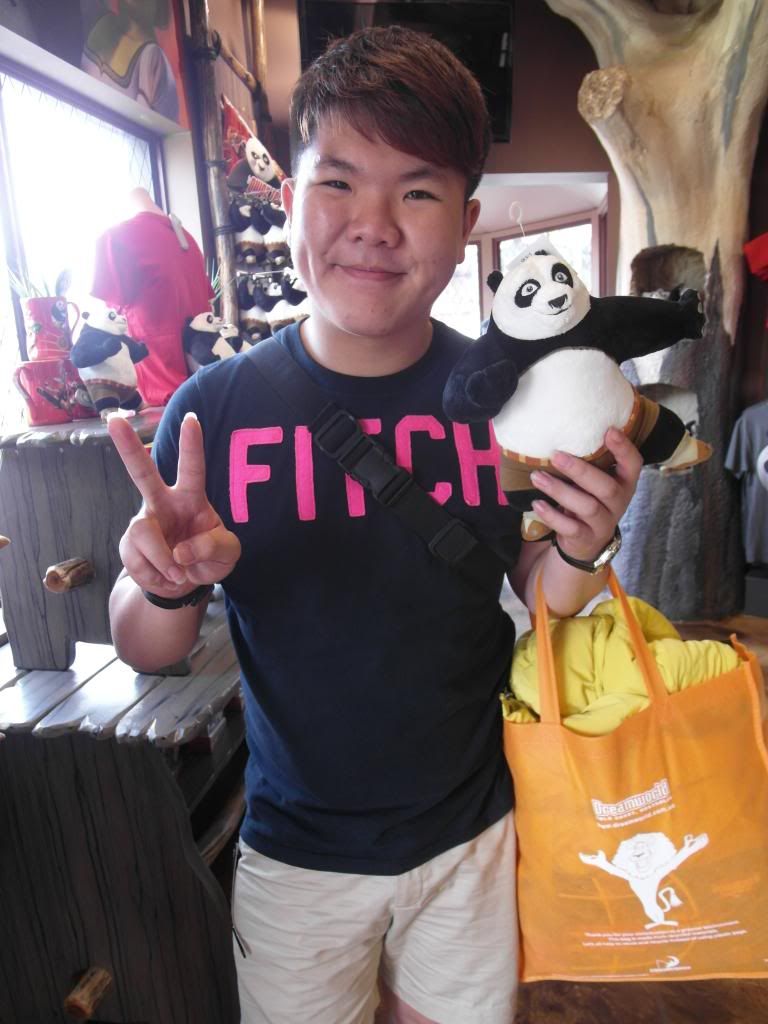 Kungfu panda!
Dig nose~!!!
smelly armpit!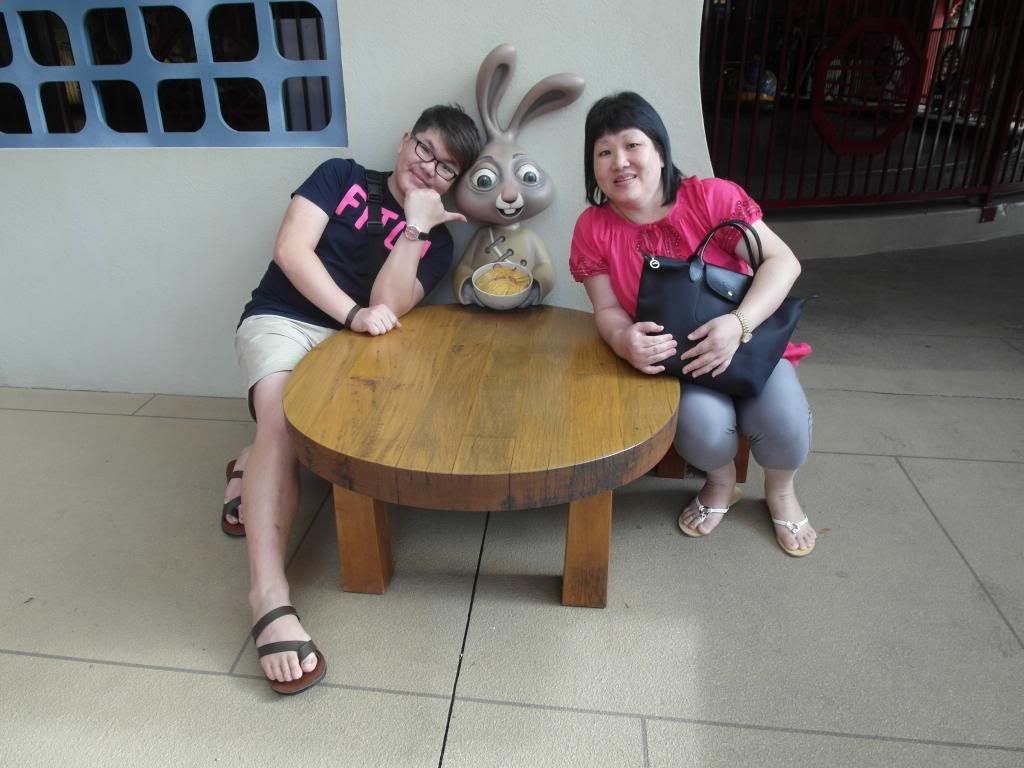 ok, finally he;s saying that this one got kick...
Dreamworks~
Next, we head to surfers paradise....
Skypoint is Australia's highest external building climb. It has one of Australia's fastest elevators from ground to level 77 in 42.7 seconds.
There's a monitor in the lift!
Look at the magnificence view.
mummy looking so blur....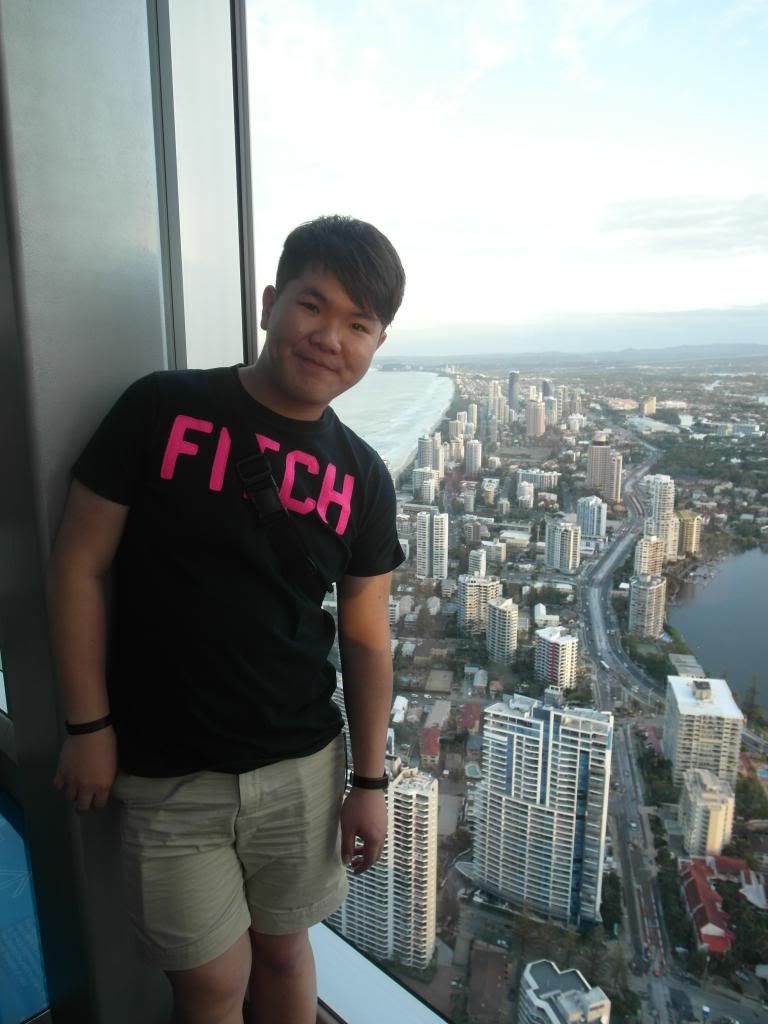 trying to be emo..
emoing in process...
ok, down we go~!
So, we head back to our hotel....
Then we went to do some shopping at the shopping area around our hotel...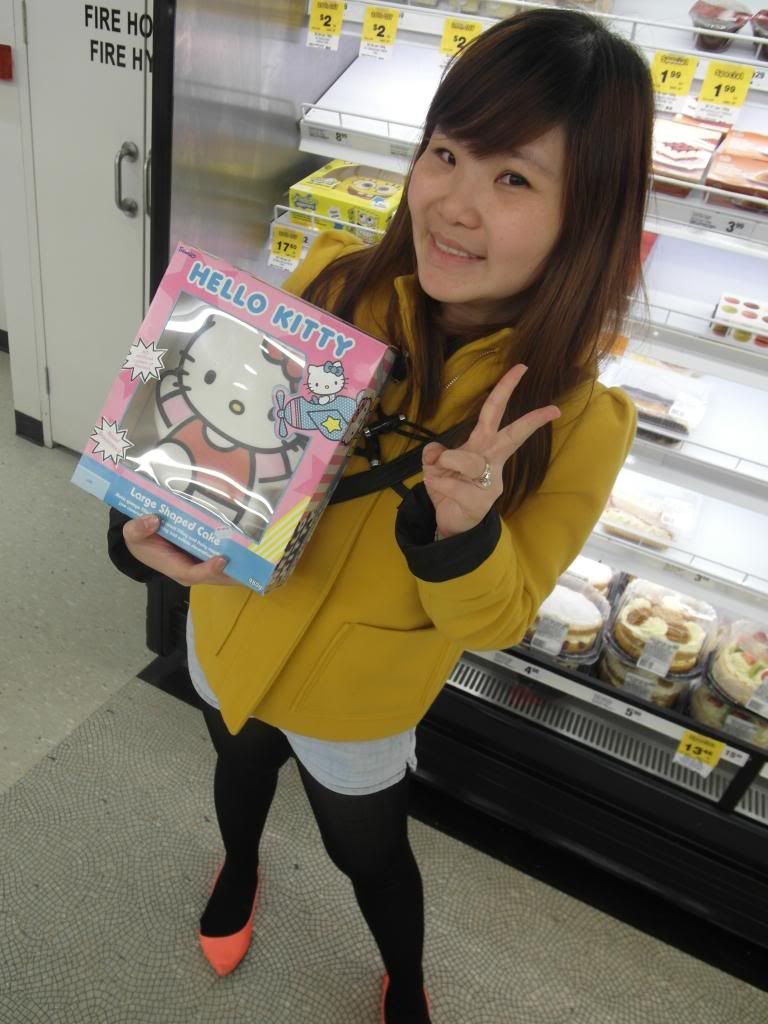 Hello kitttyyyy~!!!!
Spongebob~
Our loots~!
The end of Day 2 in Gold Coast!
Next entry on Gold coast trip Part 2~!
6D4N Gold Coast,2 Theme Parks,SkyPoint + Crab Catching Cruise Part 2