Blu kouzina (Greek cuisine)
Address: 893 Bukit Timah Rd, Spore 589615
Contact: 6875 0872
Opening hours:
Tues to Sun 6pm to 10pm
(First seating 6pm to 8pm)
(Second seating 8.15pm to 10pm)
Closed on Mon.
Please make reservations before going.
Had dinner with my fellow close colleagues again....
Decide to dine at Bukit timah area.... so after googling... Found this kinda cool and pretty place.

It took us a while to finally reach this place. We took a bus and have been walking and walking and walking.
But at last, we found this pretty restaurant finally. It's a four-storey building, with that Santorini feel....


Guessed we were pretty early, so it was still rather empty, but when we made reservations, we were told the place was fully reserved. So, we thought maybe they bluffed us?!! Or were their food really fantastic?
Anyway, it was our first time eating Greek food, not sure what to order.... Have been flipping the menu a few times and not sure what to order...
So, we actually googled to check what it is in the menu and ordered.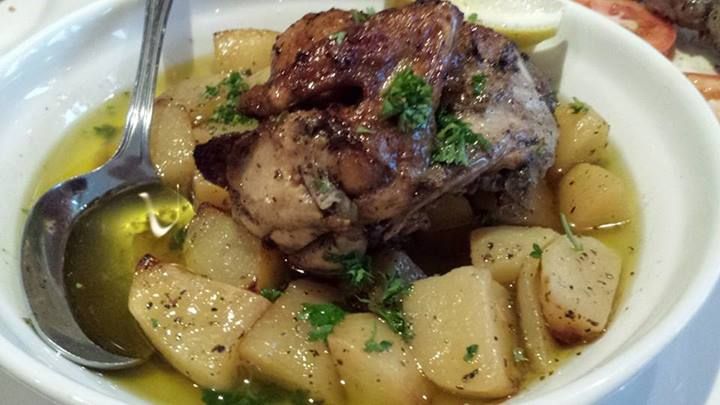 Kotopoulo (Roast chicken in oven with potatoes, lemon, extra virgin olive oil and oregano)
$23.80
I pretty like this dish. It's a bit sourish, savoury, the chicken taste just nice with the sauce.
Thumbs up!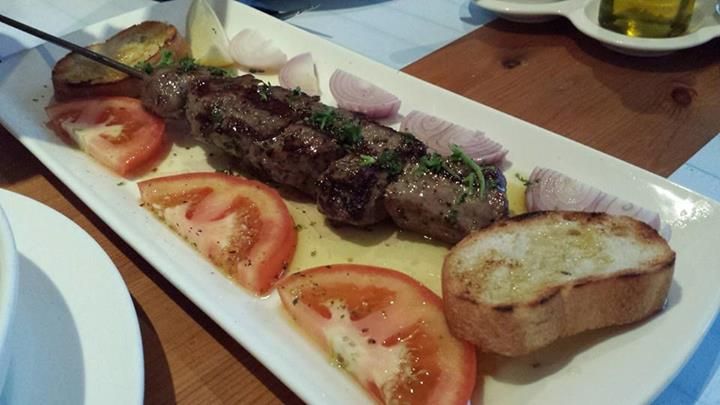 Kalamaki Souvlaki (Beef Kalamaki served with fresh onion, sliced tomato, in house bread and lemon)
$12.80
I don't take beef, so i have skipped this dish. My friends mentioned its pretty tender and yummy. It's gone in a while, so i guess its pretty worth for a try?!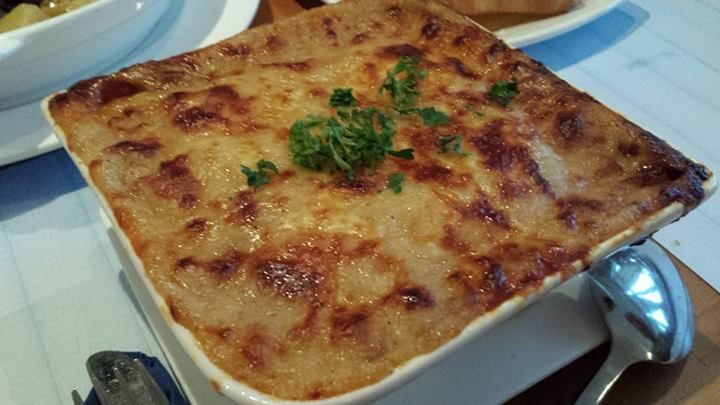 Mousaka (Oven baked eggplant with potatoes, minced meat and bechamel sauce)
$26.80
Bechamel sauce is also known as white sauce, which is made with a roux of butter and flour cooked in milk.
The portion was rather small, but it was pretty yummy! The eggplant was very smooth. Must try!

I find the grilled squid were a bit burnt. I would give this dish a miss.


Overall, i pretty like the atmosphere of the restaurant. Service was not bad. Portion abit small for BIG EATERS like us. But i think its pretty worth for a try of Greek food.
When we were about to leave, the restaurant was filled with customers, and they seemed like some regulars. So, i supposed people who loves Greek food, really enjoy the dishes here.