Brussels Sprouts at Sentosa Cove
Address: 31 Ocean Way #01-01 Quayside Isle S'pore 098375
Contact: 6684 4344
Opening hours:
Mon to Fri: 5pm to 12midnight
Sat: 12noon to 1am
Sun: 12noon to 12midnight
It was one of our SISTERS' (Rayne) pre B'day celebration! and she decided to have dinner at Brussels Sprouts located at Sentosa Cove.
You can either get there by the free shuttle bus from the Beach station bus interchange or to drive in which is much easier :)
We chose to take a cab at vivo which cost about $10.
It was a cooling evening. It's a pretty place with nice ambience to bring your partner, friends or family along.
Took quite a number of photo with Wendy's camera. And something cool she gotten at Sim Lim....
Flash Air memory card! You can save the hassle from transferring photos from your camera to your computer then to your phone... blah blah blah....
Transfer your photos from your camera to phone in seconds!!! and you can upload straightaway into FB, instagram, etc.... :)
Ok, maybe i sua ku la... should be out in the market long ago... wahhahahahaa
Although we took quite a number of photos..... But too puis liao....
Shall just post some of the less unglam ones...
Really wanna dye my whole head black... but because of babypoo!! 我 忍!
Anyway, its' Rayne, Shanna, Wendy and ME!!
Our Lijia... still working in Saudi...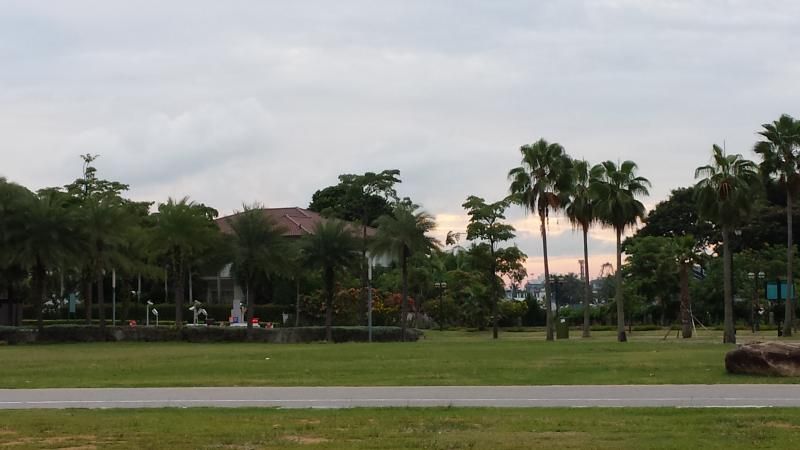 Nice weather, pretty scenery, good accompany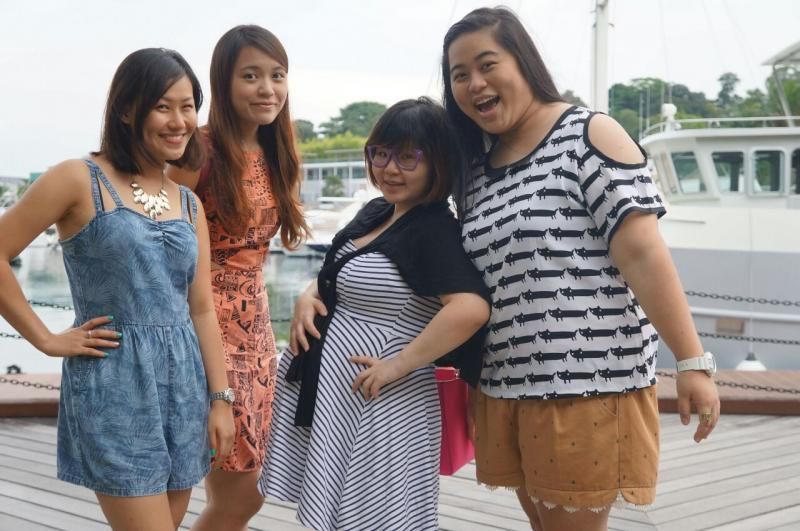 This is how big i am now! 19kg liao!!!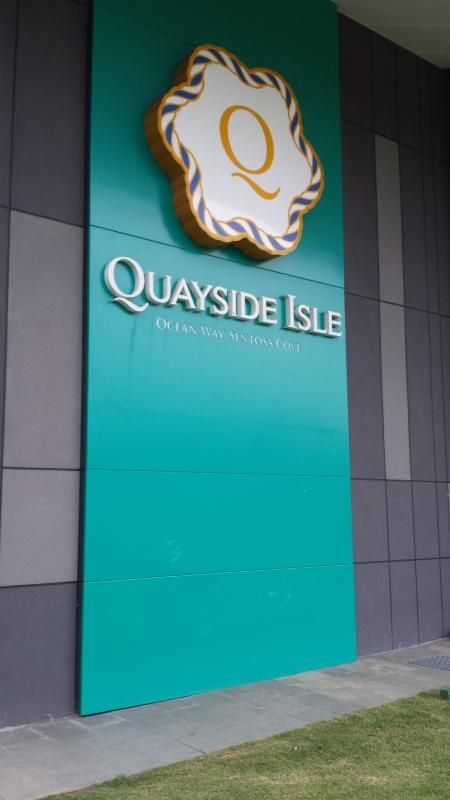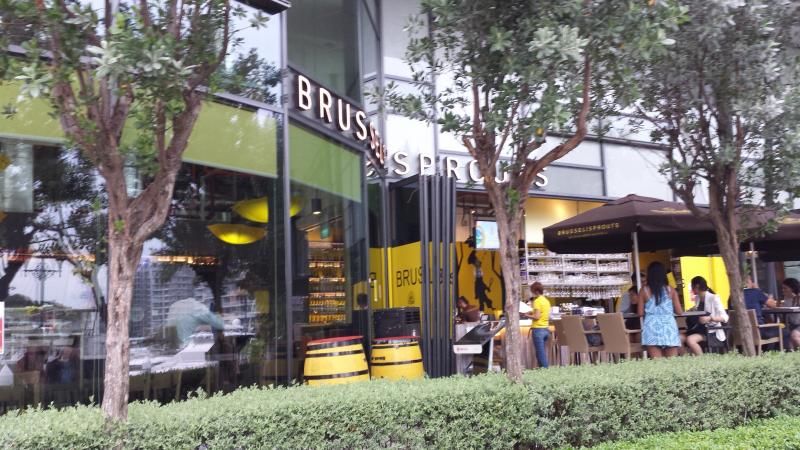 There's a number of eateries along the whole stretch. Can try others the next time.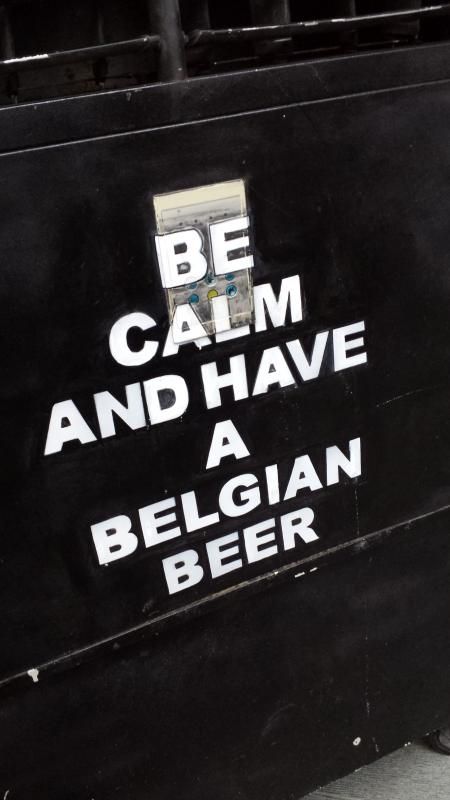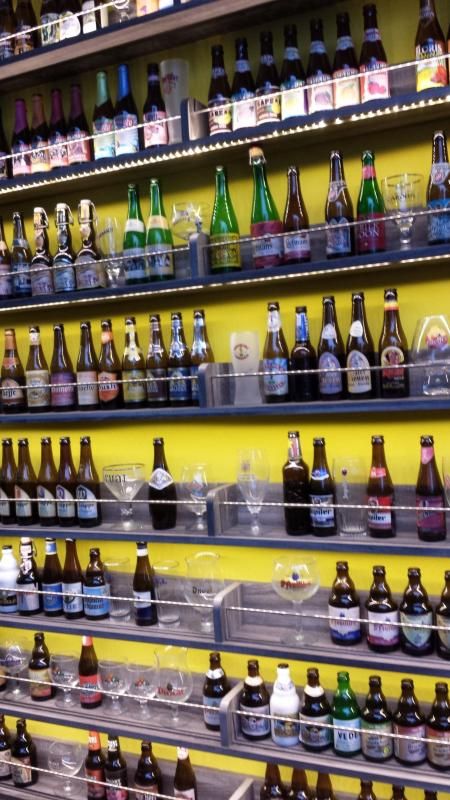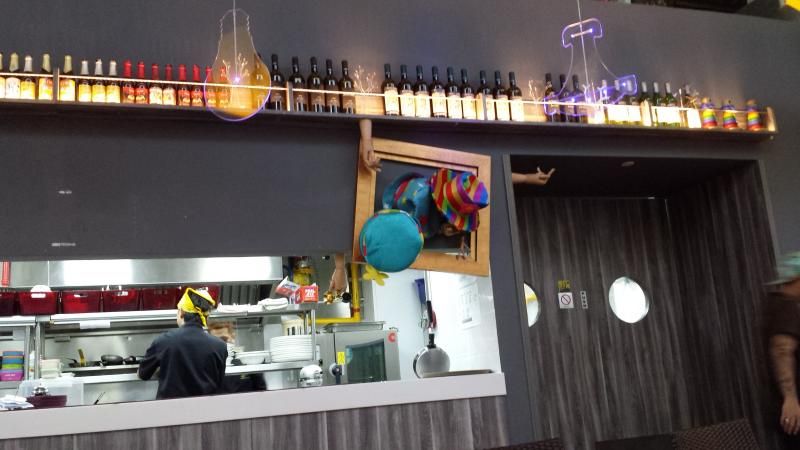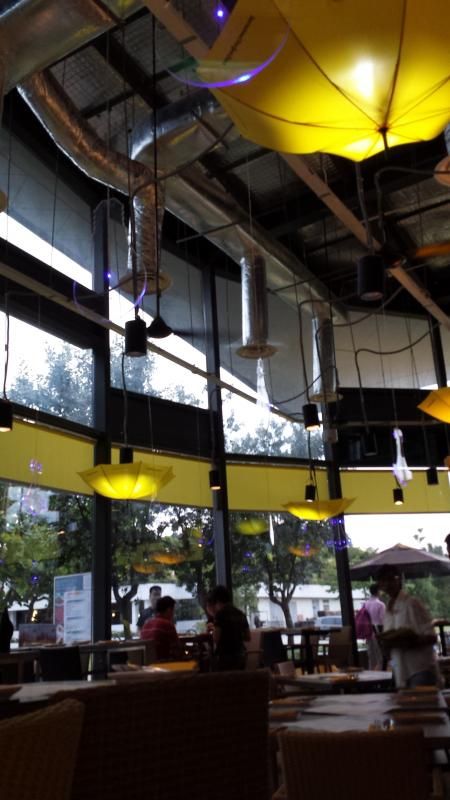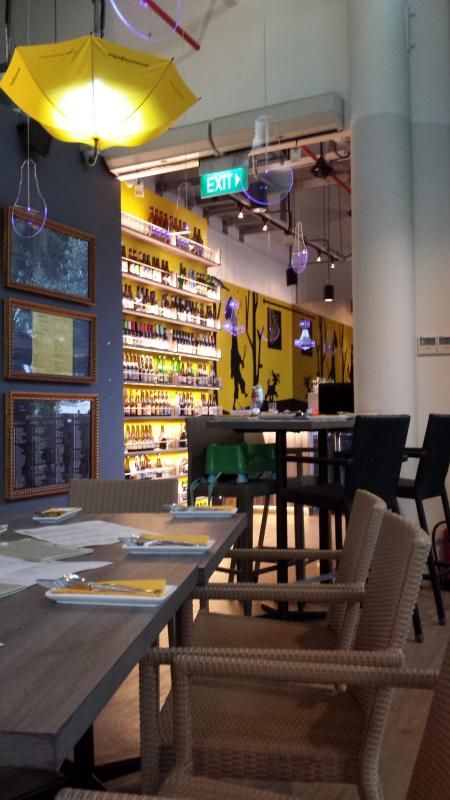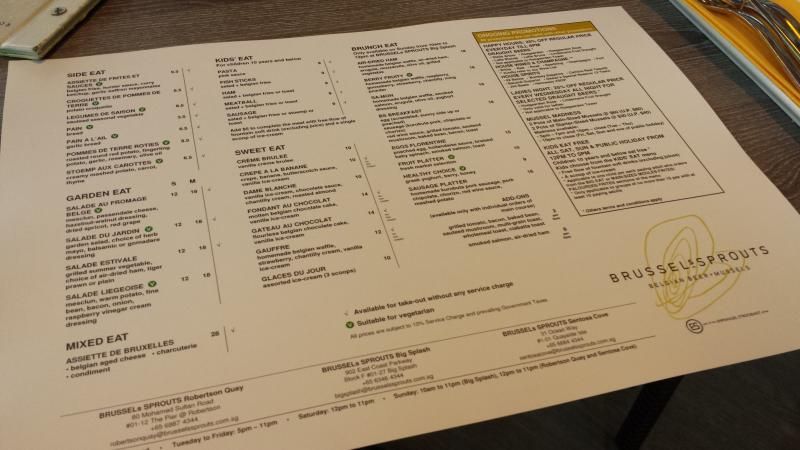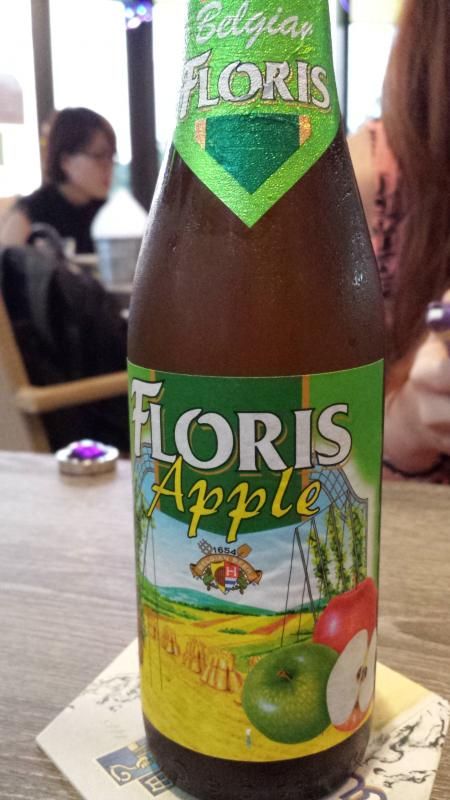 Floris Apple
$16
Rayne ordered this, it was with about 3.5% alcohol if I'm not wrong. She said not much of alcohol taste, kinda taste like apple cider.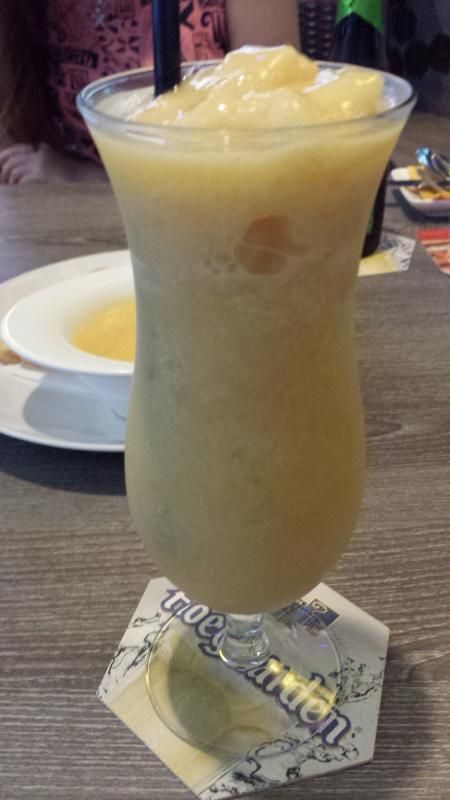 Peach Fizz
$10
Soup of the day - Carrot and Zucchini
$9
The soup was very rich and smooth. Yummy!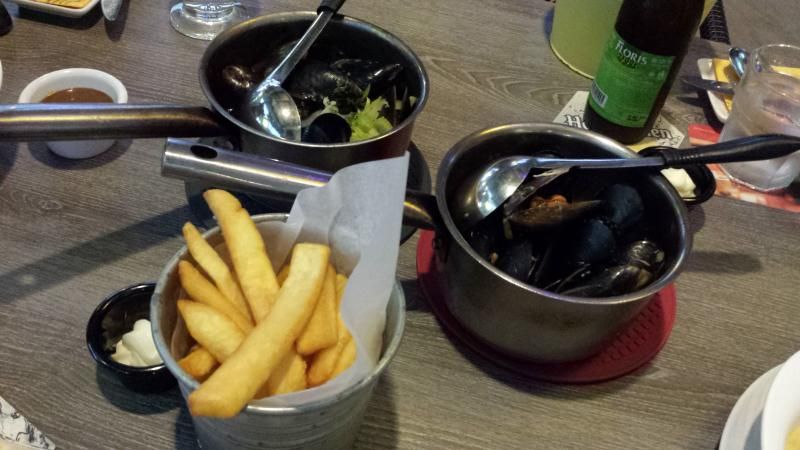 Fries served when order a pot mussels or clams.
Free topping up of fries.
We ordered two flavors:
Clear - Vin Blanc (Onion, parsley, butter, celery, leek, white wine)
Cream - Ostendaise (Fish stock, lobster bisque, grey shrimp, mushroom)
$20 each (including fries)
The clear soup with white wine was a little bland.
I prefer the Lobster bisque soup base which was recommended by the waitress.
It taste stronger which blends well with the mussels.
I smelled chilly crab from the next table, smells good! Should have tried that.. but we have ordered too much food...
Try again next time then!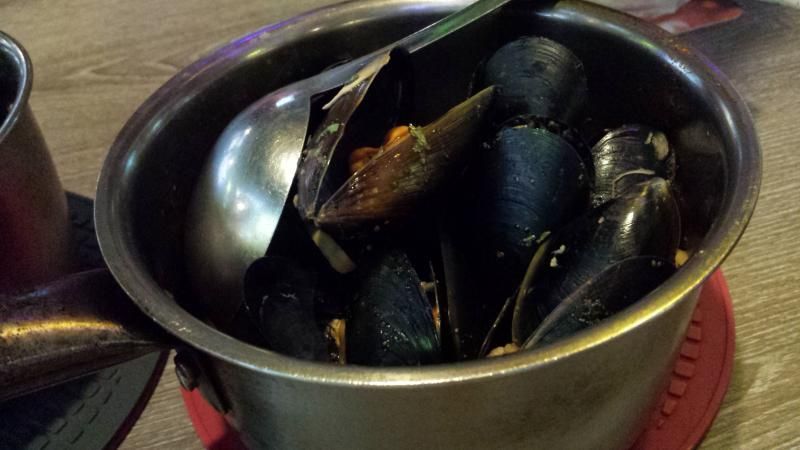 Steak Frites Salade - Classis sirloin with fries, side salad and caramelised shallots with choice of sauce (blue cheese) Medium rare
$35
Ordered by Rayne
Photo taken by Wendy
Looks good right!!!
According to Rayne, not much taste of blue cheese, meat seems a little dry...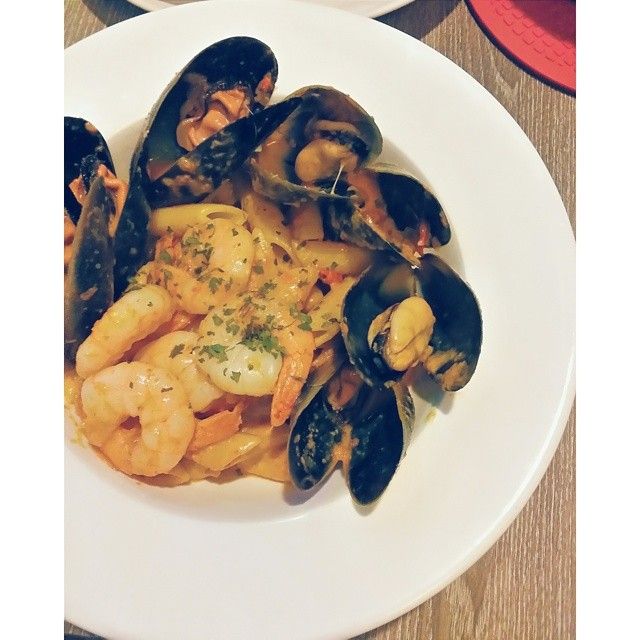 Pates Aux Coquillages - Pasta with mussels and prawns tossed in seafood based cream sauce
$25
Ordered by Wendy
It's creamy and taste alright
So much of mussels that night!! lol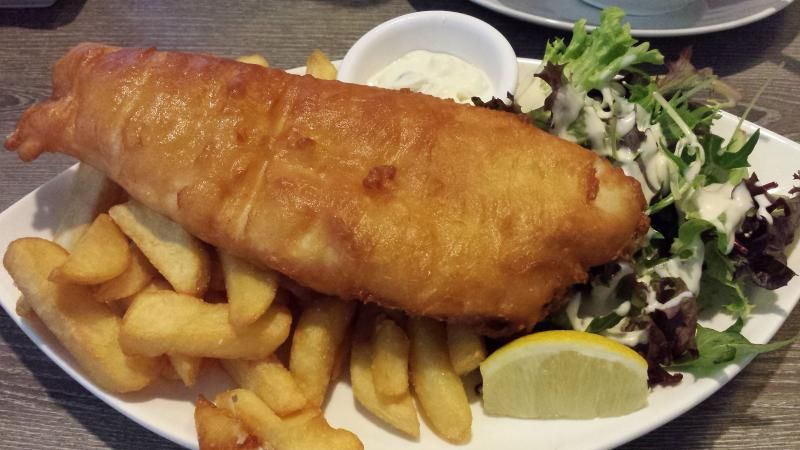 Vis En Frites - The belgian version of fish and chips (beer battered)
$25
Nothing special, just feel like eating fish and chips that night...
The portion was quite big...
So much of Fries.... don't even need to top up fries.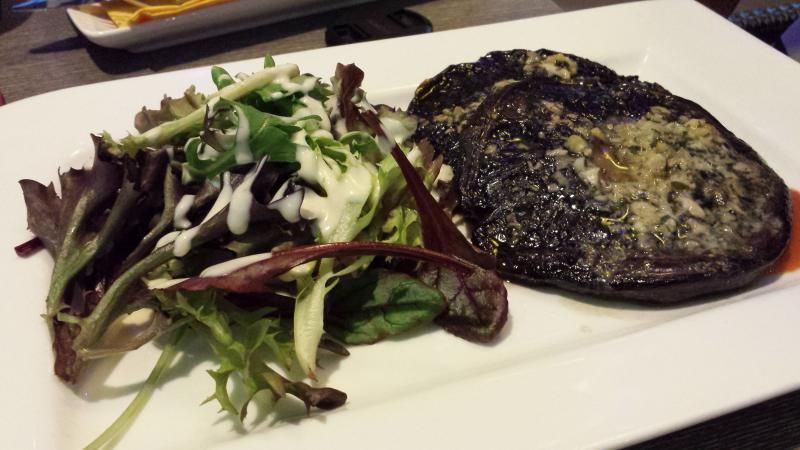 Portobello Grilles - Grilled portobello mushrooms with tarragon butter
$14
This was so super yummy! i super like!
Its so juicy! Must eat!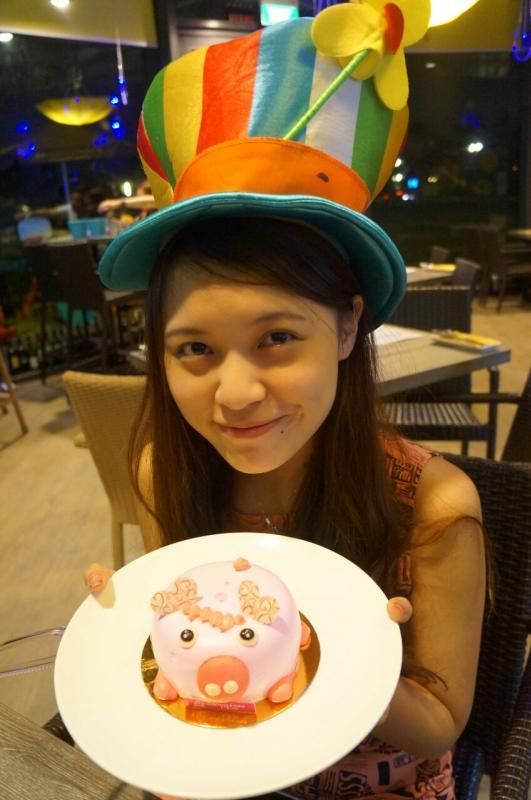 Piggy cake from Breadtalk Icing room
$18.80
The hat was from the restaurant~ So cute right...
Happy Birthday to our Youngest Sister!
May your wishes come true...
All the best in your new role.
Thanks for always being there for all of US!
That's Shanna and Wendy!
Oh ya, in case you realised Shanna didnt order anything?
Cos she's on strict reset detox diet for the day... lame right... Oops...
So she ordered garden salad which is like just a chunk of lettuce... double oops :(
Overall, I feel it's a good place to chill and dine at Sentosa cove. The restaurant ambience was not bad. The place wasn't pack, probably due to a weekday night. Their service was also not bad. The waiters were quite efficient. The food was not bad. Price range would be about $35 to $50 per pax.