ZiChar time at Two Chefs Eating Place!
Address: Blk 116 Commonwealth Cresent #01-129 S'pore 140116
Contact number: +65 64725361
Opening hours:
Mon 5pm to 1130pm
Tue to Sun 1130am to 230pm, 5pm to 1130pm
Closed on every last mon of the month
It's one of my buddies' (Wendy) recommendation to this Zichar at Commonwealth. So, we decided to try it and since we have never had Zichar together. I have always suggested, but seems like noone hiu me.
Anyway, so we reached there on a Saturday night around 9pm by car. It will be about a 10-15mins walk from Commonwealth MRT. We saw a long queue when we reached, in my mind i was like queue for zichar?! Must be really good then.
Lucky the wait wasn't too long. If you are able to order first, you'll get your seats right away.... ooohhhh.... So, we got our seats about 5 to 10 mins later. The waiting time for the food wasn't long too. It comes pretty fast after we ordered our drinks.
So, there were some MUST EAT dishes as shown below.....
One of them was the DRUNKEN COCKLES!
-photo taken by Wendy-
This dish was kinda raw, and since I'm preggy... i skipped this...
My friends commented that it was quite fresh and appetising.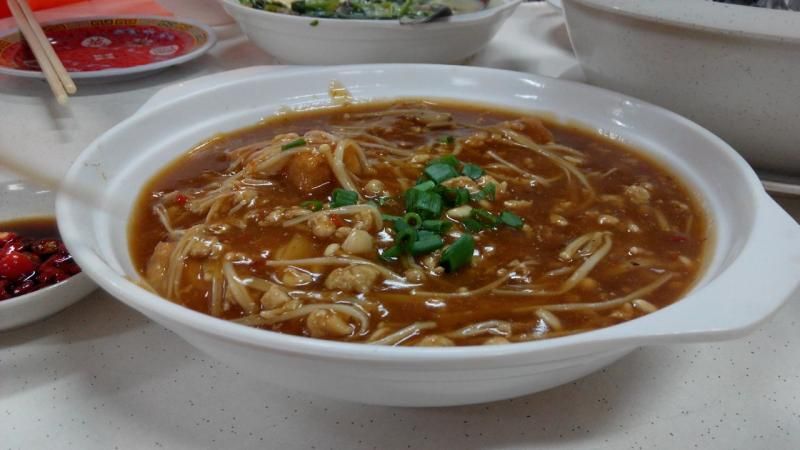 Next up was the Golden Mushroom Beancurd
This was really yummy. The tofu was so soft and the gravy tasted just so nice to have it with rice!
Yum yum!! This is a MUST ORDER food.
Another signature dish: Vegetable with Egg, Salted egg and Century egg
I tried once at a zichar at Clementi, and this was so much nicer and smoother. The sauce wasn't too bland too, most probably due to the 3 different kinds of eggs used.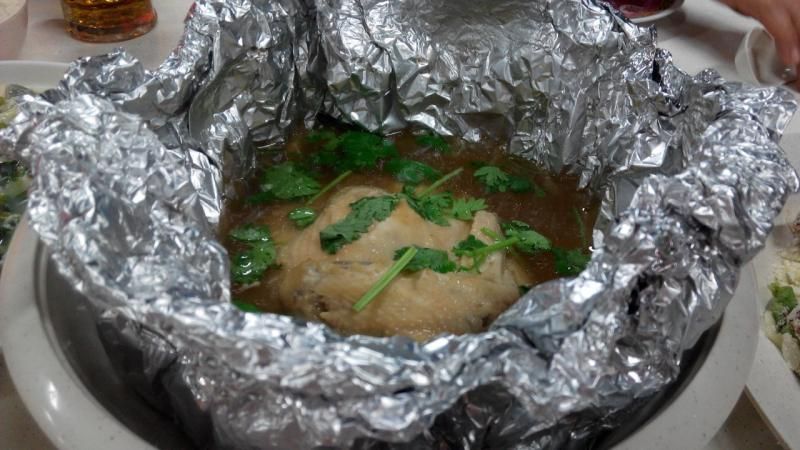 Herbal Chicken soup
Because there were 8 of us, they helped us to separate into 2 portions. Pretty nice service.
My friend was saying that you will only get to eat this herbal chicken soup during weekends.
The chicken was pretty tender and the soup taste good, 很入味 too.
The famous Butter pork
It's covered with milk powder. But what milk powder? I guess it should be condensed milk powder.
Its quite yummy, the pork was crispy, with the powder... it makes it kinda sweet.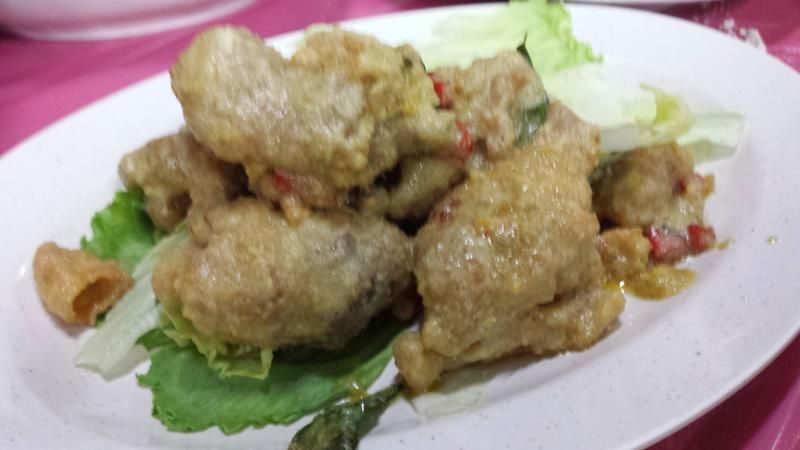 Lastly, because i have got some cravings for salted egg....
So, we ordered salted egg chicken. Special order which is not in the menu.
This tasted normal, how bad could salted egg dishes go wrong? wahhahaah
In all, for 8 of us, with 8 bowls of rice.... we spent $80 in exact. So, its $10 per pax.
Cheap, good and Fast!
So what are you waiting for?!!