Taiwan trip 03-09JUL 2013 Part 2
Day 3:
It's time to check out.... and head to Taichungggg.....
No breakfast included for this nightstay....
So we went out to grab some breads...
Say Bye Bye to Minimi Inn
From the minimi inn, just have to walk across the road a little, there's actually a bus which will head to the Gao Hsiung's HSR but will take nearly 3hrs?
So, a driver approached us if we wanna catch his ride which will take only about 1n half hr?
If i'm not wrong, it costs about NT300 per pax or lesser?
So we finally reach the HSR, so we quickly get the tickets to Taichung which cost NT790 per pax, about sgd $34...
We spent quite some $$$ on travelling for this taiwan trip.... But well well... we enjoyed it, that's the most important thing....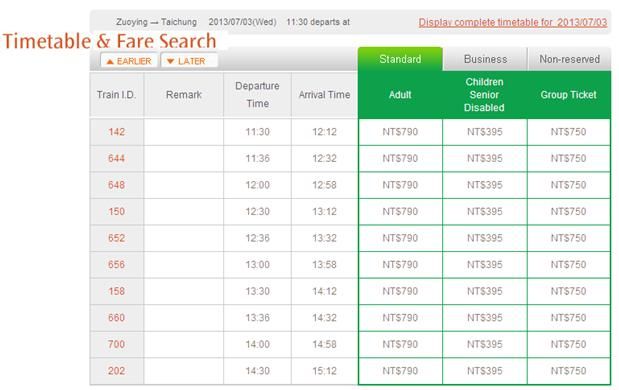 So this time round, we DIE DIE must EAT the BENTO LUNCH in their HSR!
However, we still bought some food, in case we dont get to eat any again in the train....
yummy yummy soupyyy...
This is the CHICKY bento lunch...
YUMMY YUMMY YUMMILICIOUS!!!
This is the PORKY BENTO, i personally like this porky meal... its pretty tender....
The side dishes were pretty delicious too....
Regardless of the soupy and snack... we managed to finished up the 2 bento lunch!
Cos its yummy yummy yummy!!!
So we finally reached Taichung station about 45 to an hr roughly....
We have also engaged a driver for 2 1/2 days for taichung trip.
You can add him in FB,
劉基洪
1 day tour is NT3000.
The last half day, he'll drive us up to taipei and cost only NT2000.
So in all, the 2 1/2 days cost NT8000, which is about SGD 350, per pax about sgd 87.5, for all travelling all for the travelling neh..
And i tell you... all the attractions were pretty pretty far from one another.....
A pretty nice guy...
So, he brought us to RAINBOW VILLAGE first, no entrance fee....
Its pretty near the HSR, around 15-30mins trip bah, if i'm not wrong....
But the weather was so freaking hot... we just took some photos and offff we gooo....
The security guard there was pretty friendly and insist on helping us to take a grp pic while our driver went to park his vehicle.
We saw a few wedding couple having their photo shoot over there...
But seriously.... its so so so freaking hot like MAD!!!
Who is this Lao Ye ye~!
blends in pretty wellll...
So, next we decided to go to Monster Village....
Of cos, before the trip... i have researched some places to visit....
And so, in my blog... i'll feedback on the various places that i've been to, so that probably when u are planning your itinerary, you might wanna skip it or add them into it.
Monster Village was pretty far from rainbow village, it was about 1 to 2 hrs drive....
When we reached there, it started to drizzle a litttllleee.... oh noooo... whyyyyyy......
Hubby wanna try their taiwan beerrr....
They have a monster logo on it.... Soooo Cuteee~!!!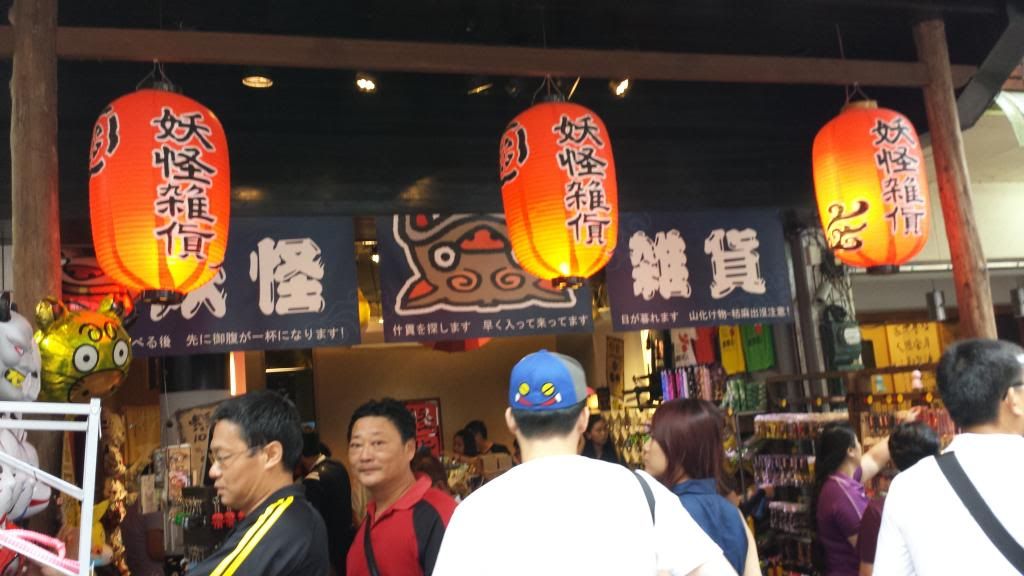 Watch out, YOU!!!
So cute, really thought of buying this back.... but hmmm...
abit lame though...
And hubby kept warning me not to add on more things to the HOUSE!!! :(:(:(
Let's send our letter to the Monster world.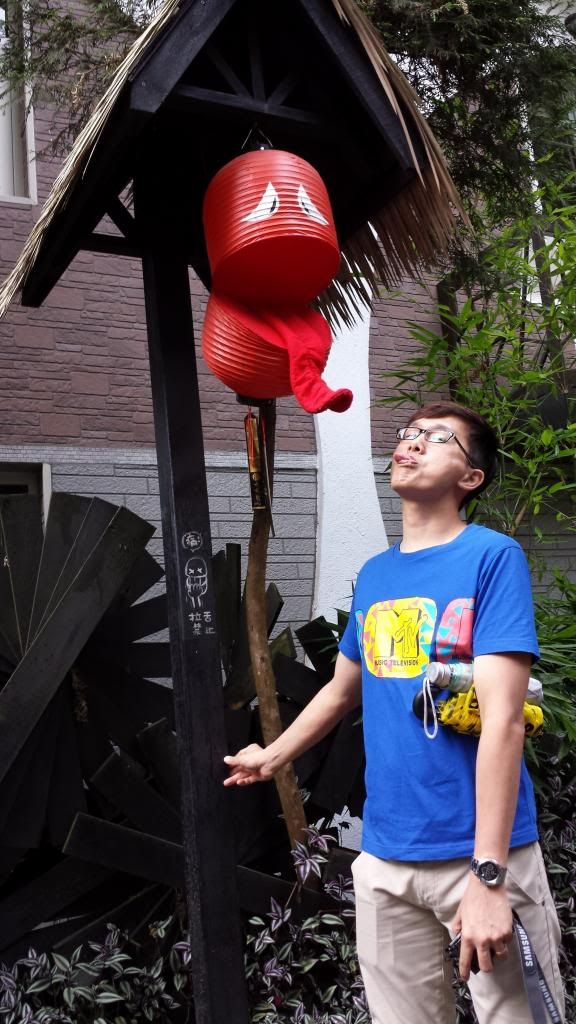 Bleahxxx....
Pumpkin carriage...
3 little pigs loghouse...
steamed bamboo rice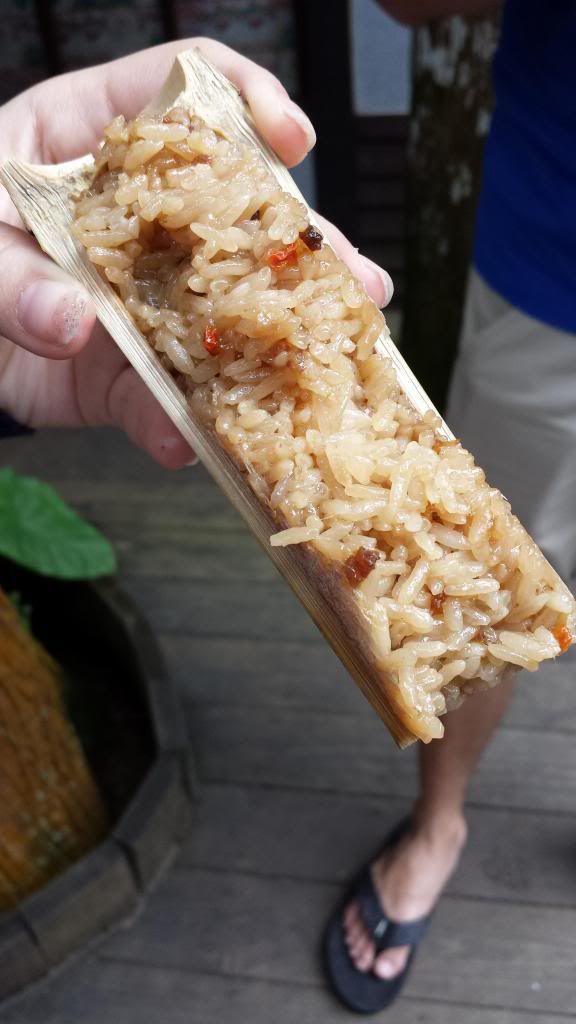 pretty cool.... taste so so.... just like some glutinous rice... not very tasty though..
But can just try since u are there....
Yam Icecream...
Not much taste of the yam...
Can forget about buying this... hah..
But its cute though... haha :)
Time for some souveneirss...
Are you looking for me?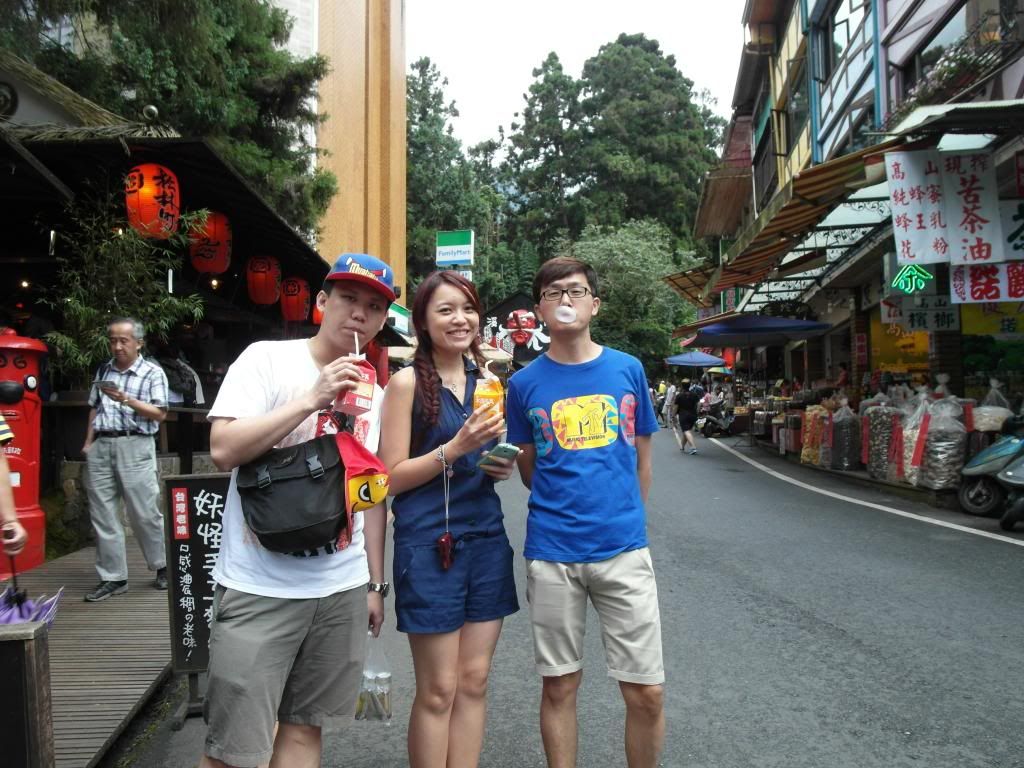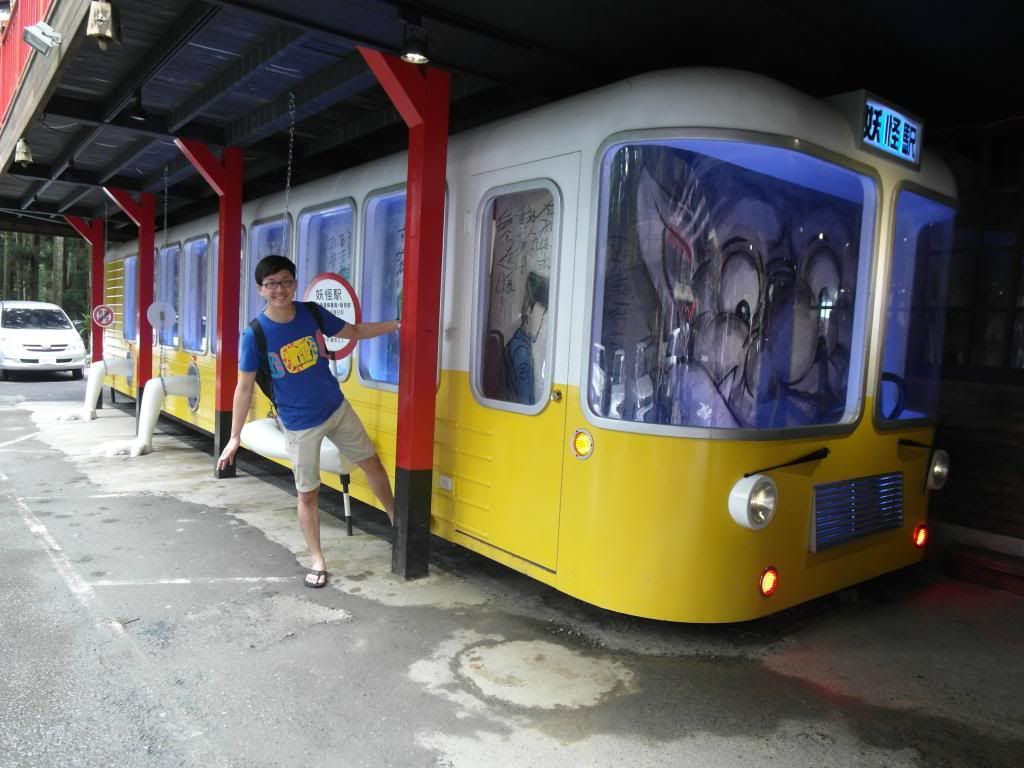 ghostyy train...
Can you spot me?
Face painting... isnt it cool???
Overall for Monster village, i'll rate a 7.5/10.
You can do some souveneirs shopping for your friends. You can take some cute pics over there.
There's some cafes and restaurent too.
They actually have a famous bread shop there, but the queue was pretty long, so we have decided not to buy any then.
Cos it was raining super heavily.... :(:(:(
We have no where to go, but to just have our dinner and head back to our hotel....
And cos, hubby and the rest of them wanna have beefyyy noodles... so well... shall grant their wish lo...
go eat go eat looo...
outcast me....
Cold Tofu with century egg and floss... yummy.. i like...
My dunno dunno what vege with minced pork .... like mee hoon kuay...
taste quite not bad.
My hubby's Beef noodle soup..
He said its nice, especially when he seldom get to eat beef when he's with me...
After dinner, we went to nearby supermarket to get some snack and drinks incase we might be hungry at night!!!
So, off we went to the hotel....
It was a super duper faraway ulus place....where our driver have also never even went up there before...
So we were teasing him... becos of me... you get to know this place!!!
lol....
I found this place went i was googling and saw a blogger who recommended this... with very nice pictures...
But never would i know that its super duper really far.....
There's some plus point and minus point about this hotel night stay....
+points - its really very nice and comfy...
- its nice for a couple nightstay, there's a big bathtub... u can do your own hotspring....
- not very expensive for such big rooms
-points - its pretty far, definitely need a driver
- far from the city... no shops around, have to buy some stuffs before hand....
- breakfast included... but it was in the fridge!!! its cold bread with some jams and butter... there's little toaster there for you to use too.
Happiness Town B&B
No. 100 Hu Men Alley, Cingjing, Nantou, Taiwan
$82.74 per night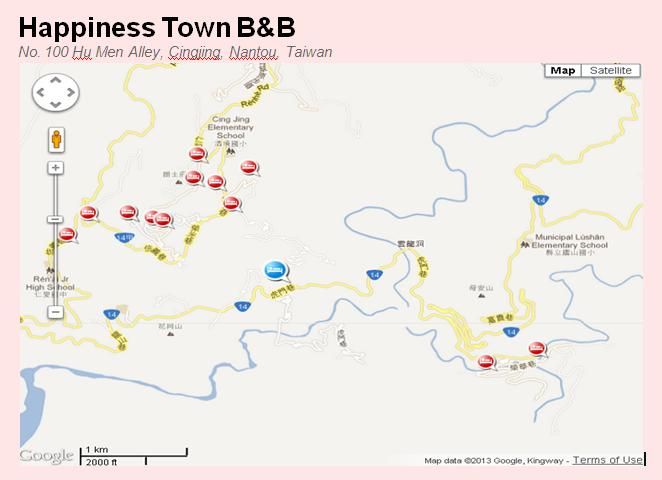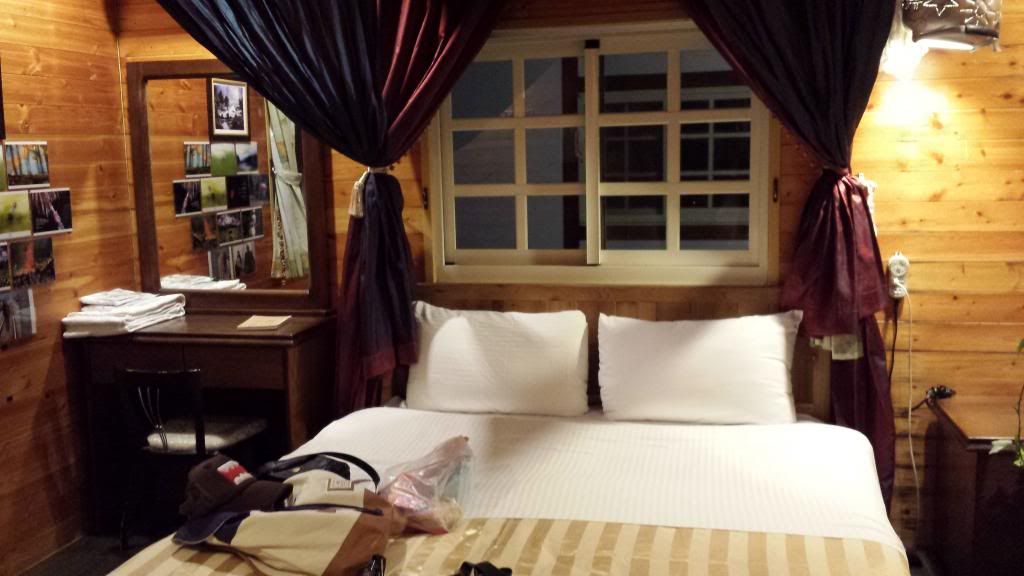 Pretty nice and cosy isn't it....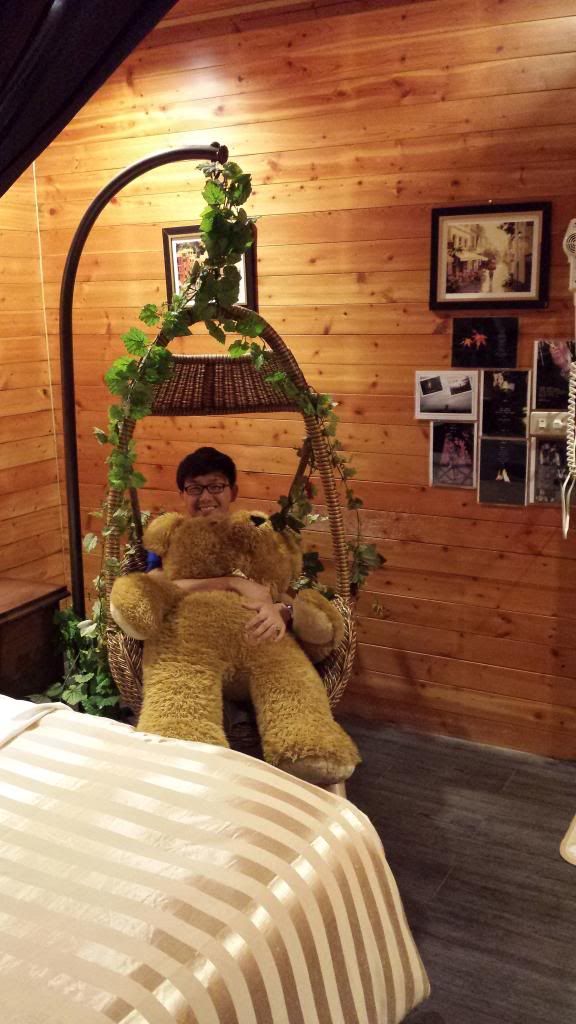 This is the hotspring that i mentioned... looks alittle old... but works pretty fine....
quite shioks...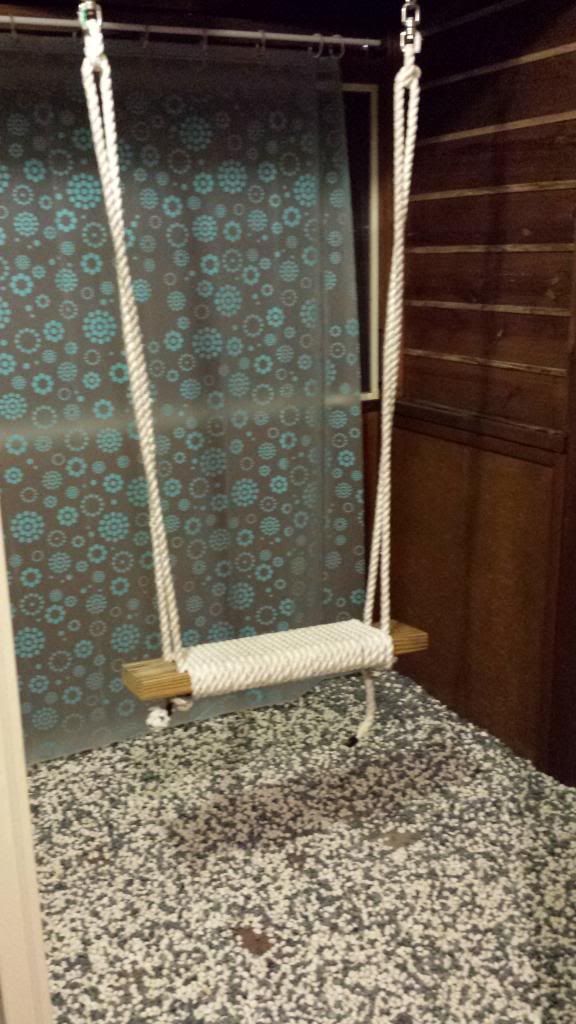 There's a little swing too~
The big bathtub....
Taiwan Beer for tonight~!
-------------------------------------------------------------------------
Day 4
So, the next day, i'm all prepared already, so I decided to go out for a short walk and take some pics.... while waiting for all the slow pokeyss..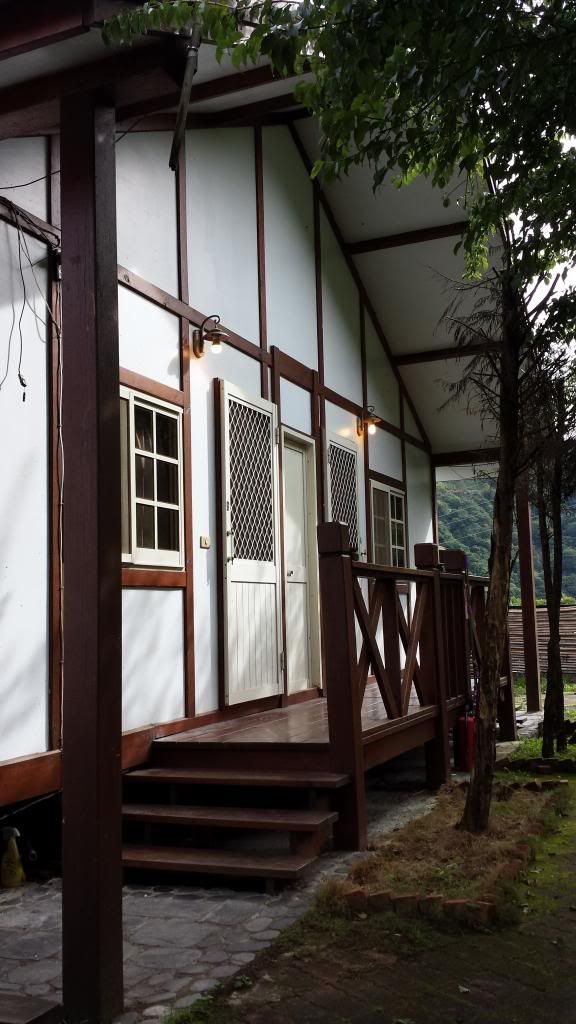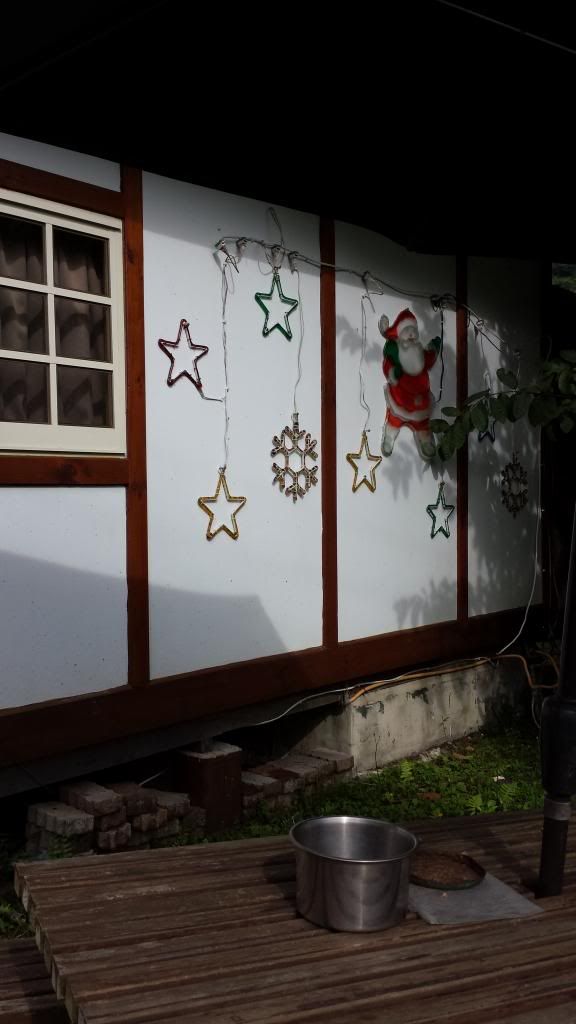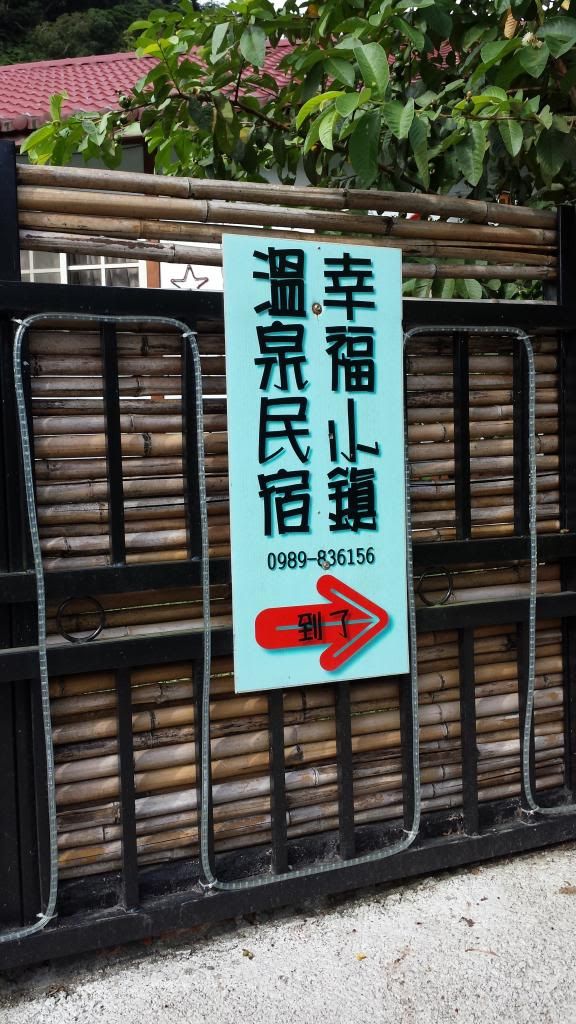 There's a swing! but looked rather old and a little rusty....
santa claus? lol..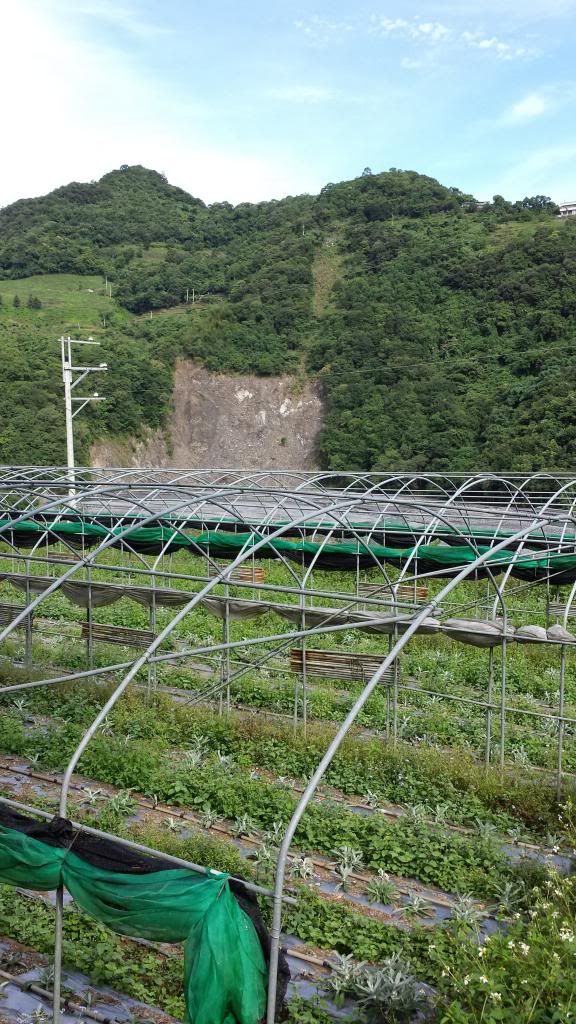 FRESH AIR... is all i need for now!!!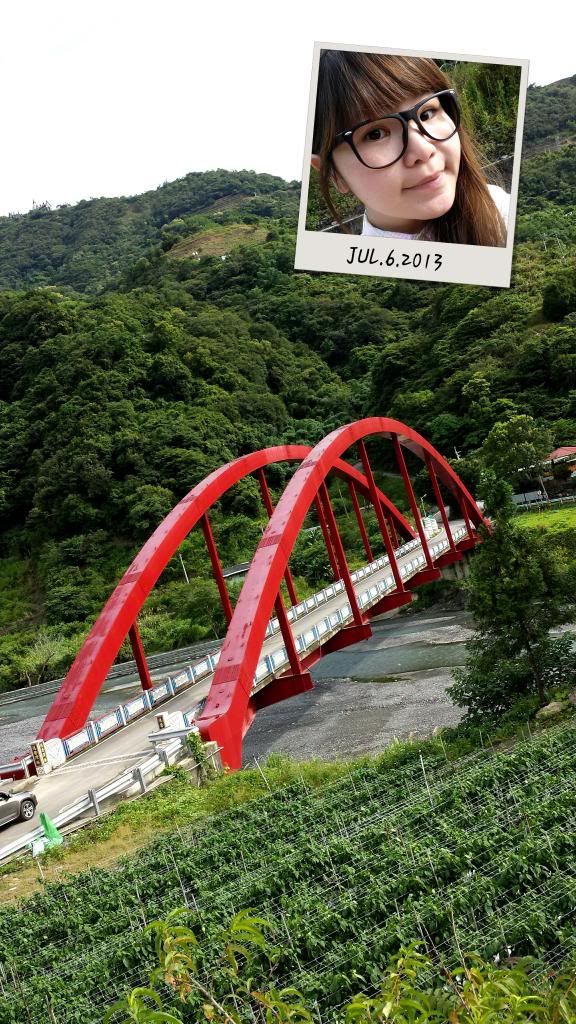 Fresh morning, nice view, cooling weather... cos its high up at the mountain....
ok, they are finally all ready to move off to our next destination!
But before that, let's take some pictures....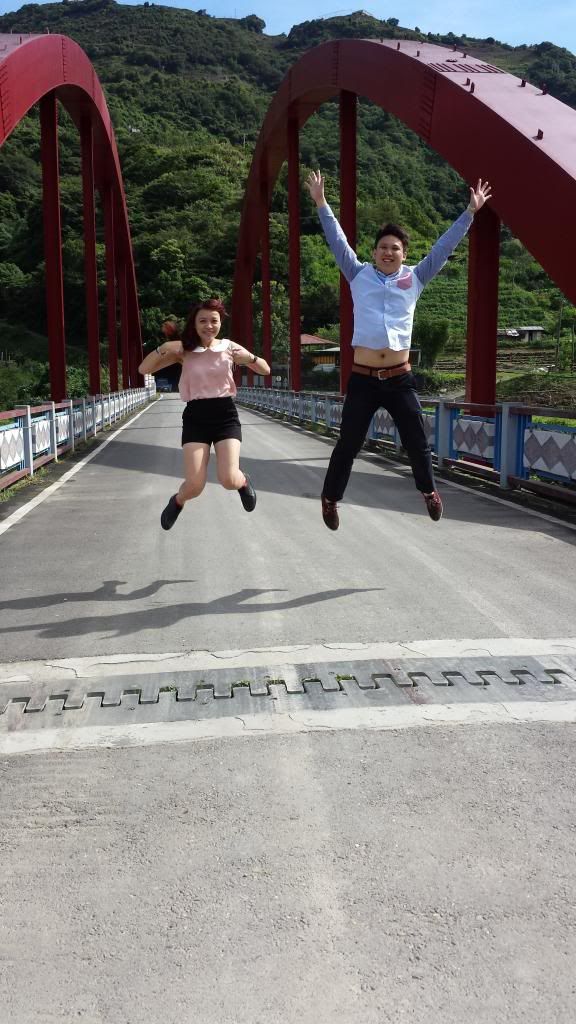 Jump shots!
Rayne & Steven
Oops... i cant jump high la...
Yipeee....
Let's Go~!
CingJing farm to see MEH MEH MEH MEH~!!!!
It's NT200 during holidays and weekends, NT160 for weekdays.
If you are a student, bring your student cards!!! It cost only NT120.
Actually you could buy from your hotel place too, they'll sell at a cheaper rate, maybe NT180?
Anyway, there's only performance during saturdays...
So if u wanna see they removing sheeps' wool, playing with them, blah blah...
Make your cingjing stay during fri or sat.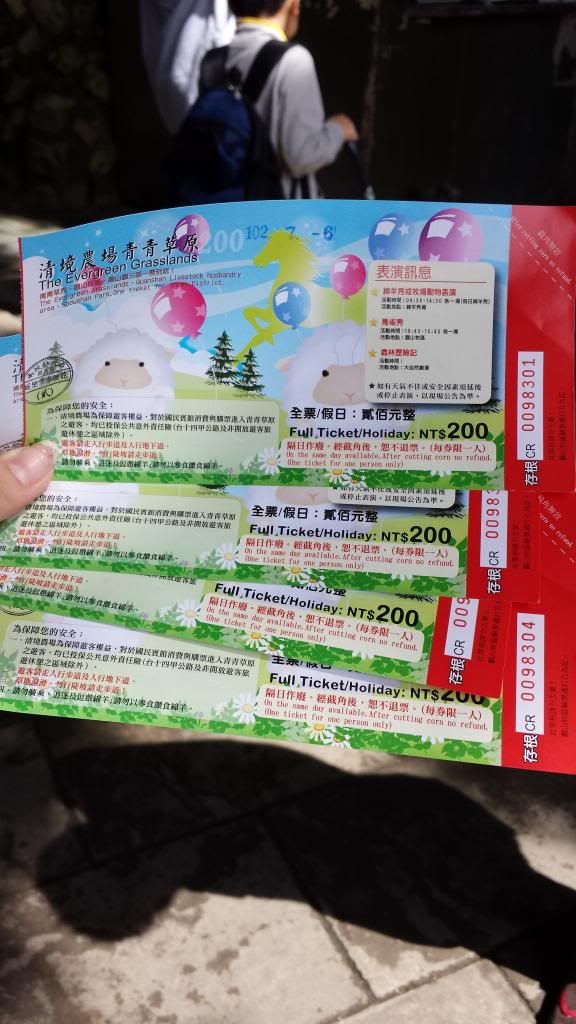 Gotten our tickets!
And our chop chop chop...
We realised that, in taiwan... many places esp... attractions... they will have their own logo kinda stamp...
Some locals have some kinda of mini books, and they stamped in the books as a record that they have visited these places... pretty cool! Nice.
Meh Meh dustbin
Blue blue sky green green grass...
Tt's what i've been looking for...
I wanna go New zealand next!!!!
Meh meh 来了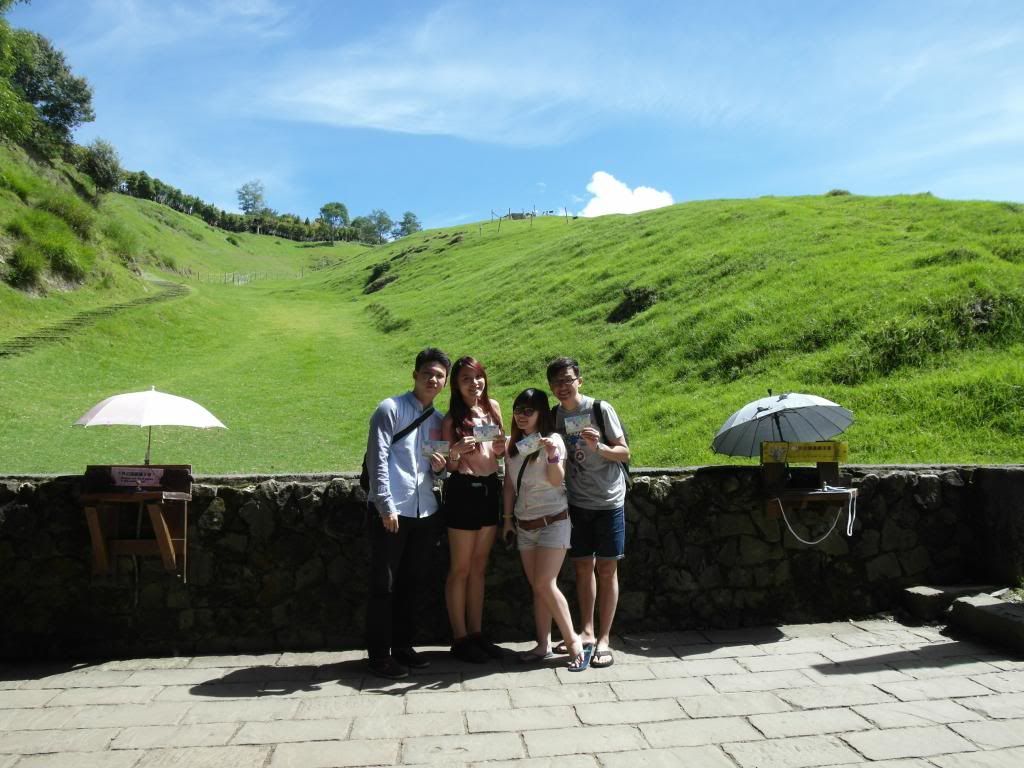 The performance started~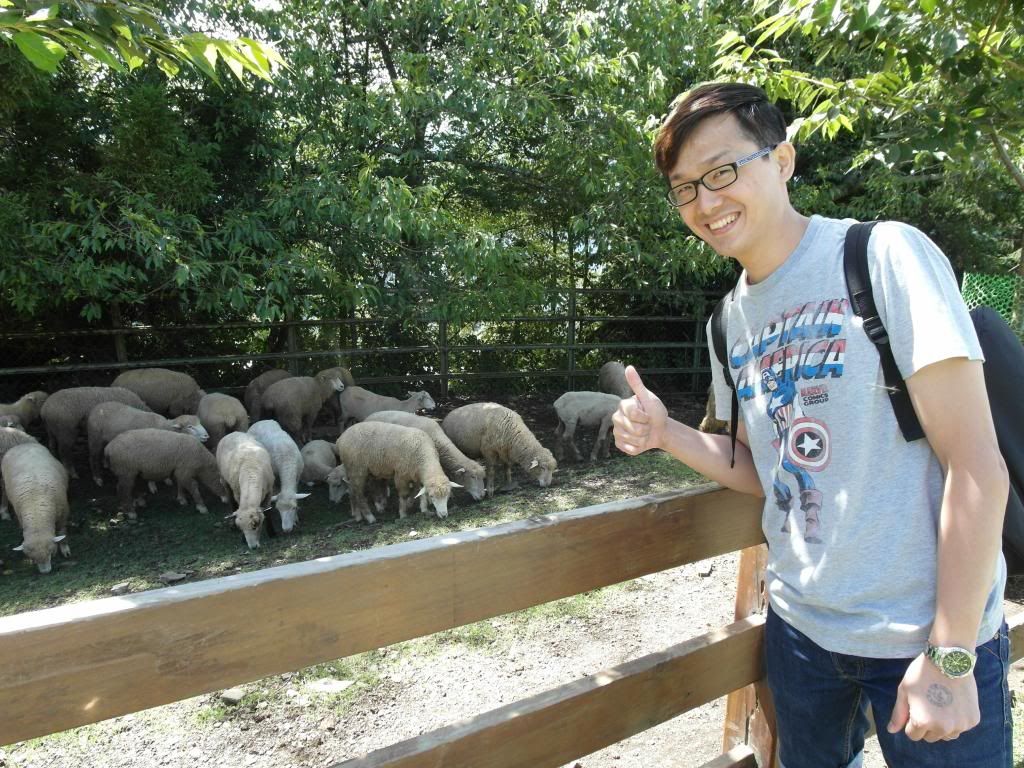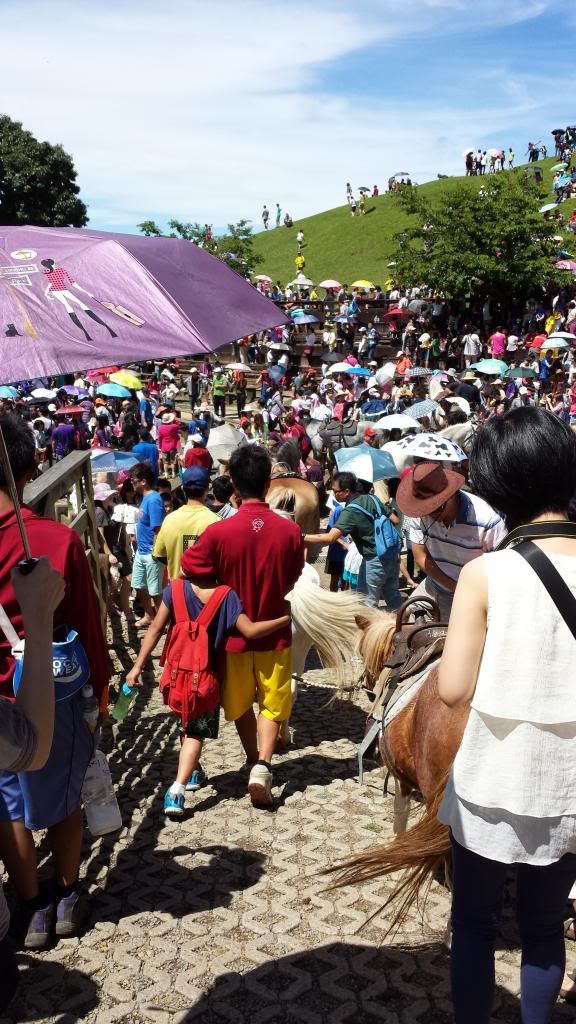 so many ppl arhhhhh
performances ended.... time for phototaking...
L.O.V.E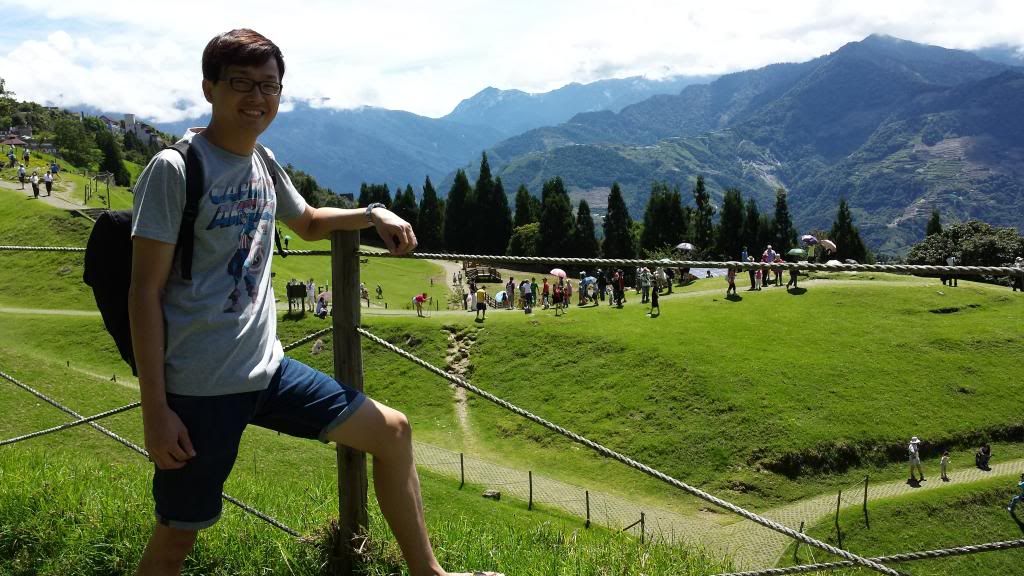 That's my hubby~
Titanic pose 来一下
Heard that the honey over here tasted not bad... so i've bought a few bottles back...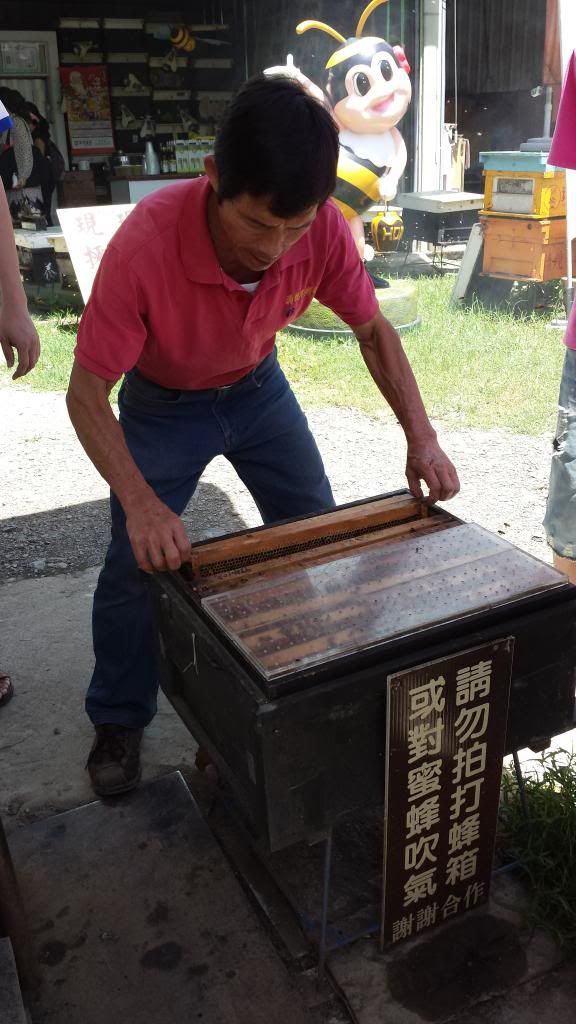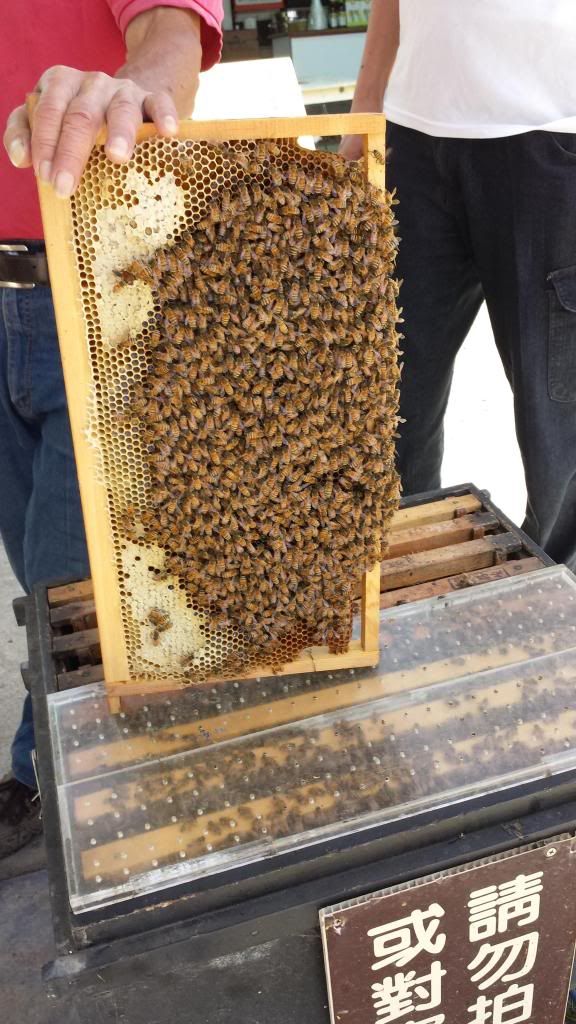 嗡嗡嗡
Here comes the HONEY~!!
I bought it back~!
Overall for Cingjing Farm: 8.5/10
Cos i get to see the MehMeh...
And its cooling.... very nice sceneries... fresh air....
I like... i like it pretty much....
Would be better if the weather is coolerr....
Wouldn't mind relaxing there for half my day......
oki... hungry hungry liao.... let's grab some FOOOODDDD~!!!
Arghhh...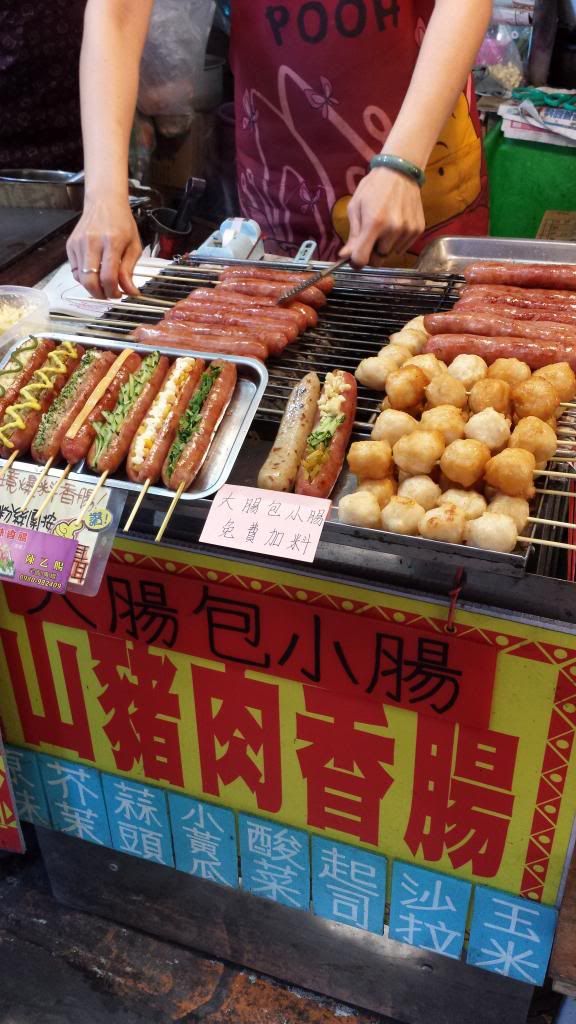 Big sausage bao small sausage? haha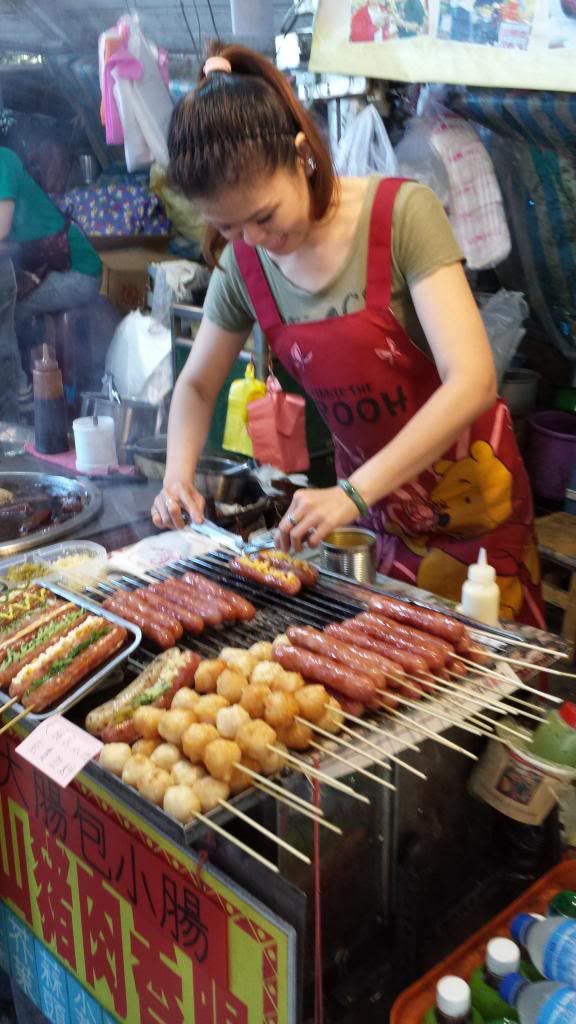 Yummy... with SWEET CORN....
taste not bad... can try doing it urself... just cut open the sausage and put some mayo with corn...
Next stop: 18Degree chocolate room..
Initially we thought we can go in the 18degree room to make or watch them doing the chocolate...
But NONONO....
just go into the cafe to buy chocolates.. and they are not cheap...
Hmmm, but they tasted not bad la...
but stilll... dont need waste your time to come here...
nothing much... just go buy royce chocolate can liao..
stamp stamp again~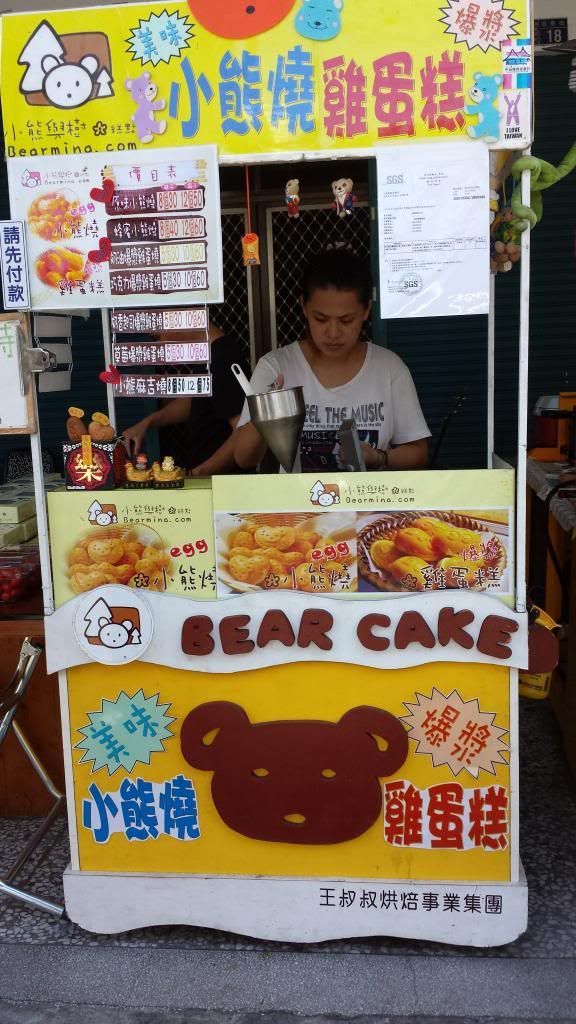 Were so hungry... and we saw this cute bear bear store...
BEAR cake!
so cute... i like cute cute stuffs...
They just make me happy...
ok, finallly going to Sun Moon Lake, cos it rains yesterday and we couldnt go...
300NT per pax...
There's just 2 stops.
First stop to eat Tea leaf eggs... which cost only 10NT, about sgd40cent?
And to take photos and to the temple...
Second stop just slacking around and makan makan....
Taking the ferry, you wont be able to tell the lake looks like a SUN or a MOON?
Probably, you got to take a helicopter, high up there... then u can tell bah...
Basically, sun moon lake is just a place to eat.... and take pic with tt STONE "sunmoonlake"
Hmmm, u might wanna skip this attraction too? hah....
In the Ferrryyyyy~
This is the tea leaf egggyyyy
My hubby ate 4 to 5... i think he's really hungry...
Taste not bad... probably maybe we are too hungry... hahaha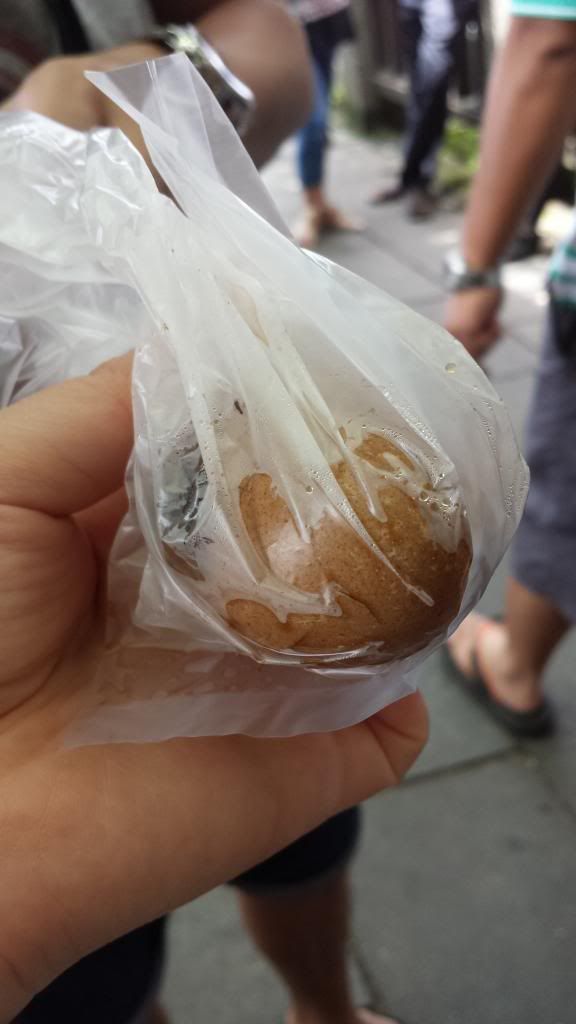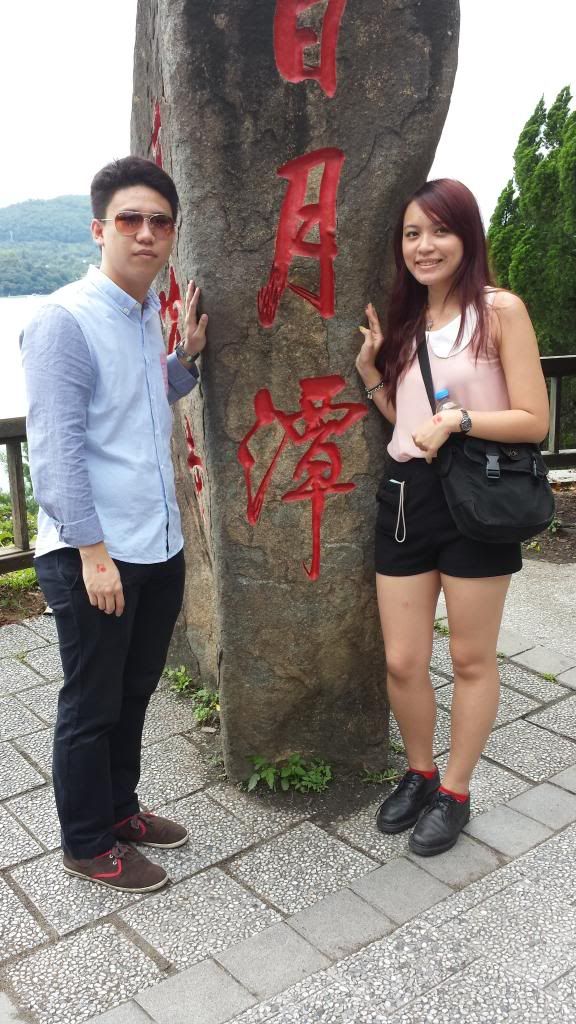 This is the stone i was referring toooo.... haha
So of cos must take this since we are here la!
GUYS POWER~!
For me, i think its tasted pretty ok, but my hubby finds it soso....
I'm a peanut lover anyway....
This meat bao is not bad.... but pretty smallll
2 big bites and its gone!
Oops.. does the logo looks a bit weird?'
Did not realised until my hubby mentioned it.
See how dirty minded he is!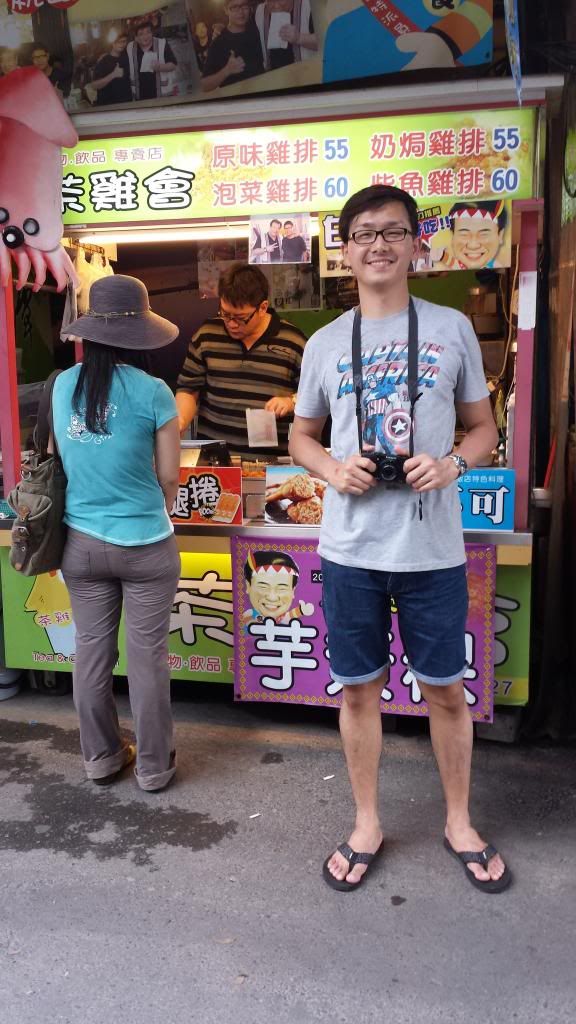 It's CUTTLEFISH laaa
Overall rating for sunmoonlake: 5.5/10
Nothing much to view over there....
Not what i have expected.
Next stop: Monceur
You'll have to pay entrance fee of NT200 per pax, and you'll receive NT100 voucher to be spent in there..
And i realised many of their attractions, you do have to pay before going in....
hmmm... why like tttttt.......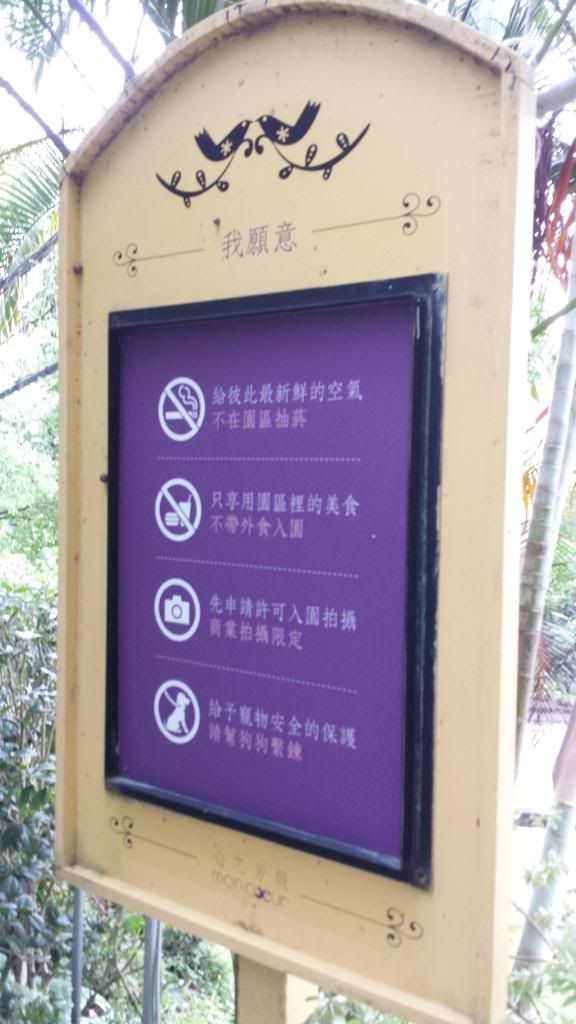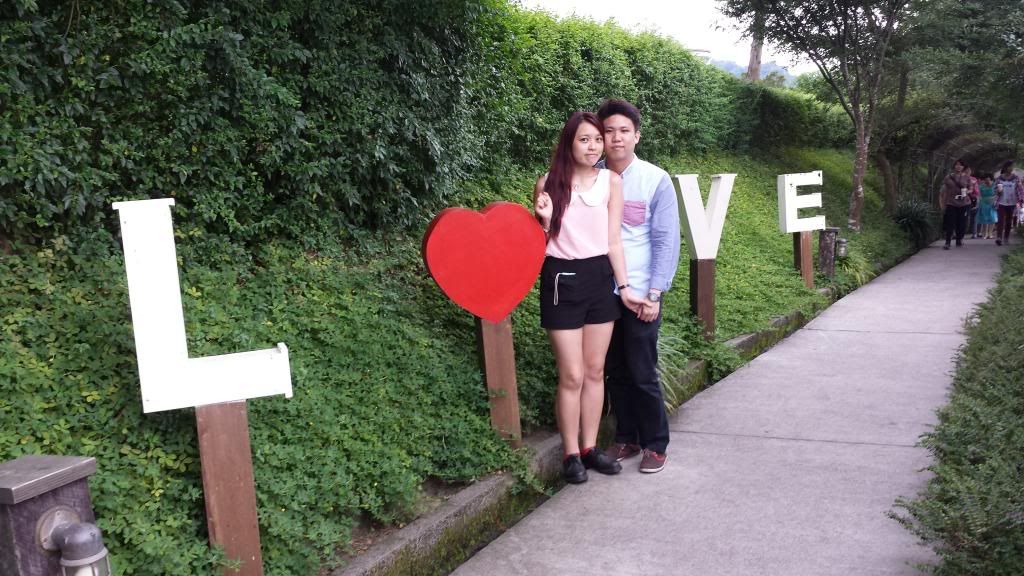 LOVE~
I love you and You love me~
That's my cute hubby.... always so mischievous...
But tt's what i like... haha...
a little map of the place
wishing spoonnnss??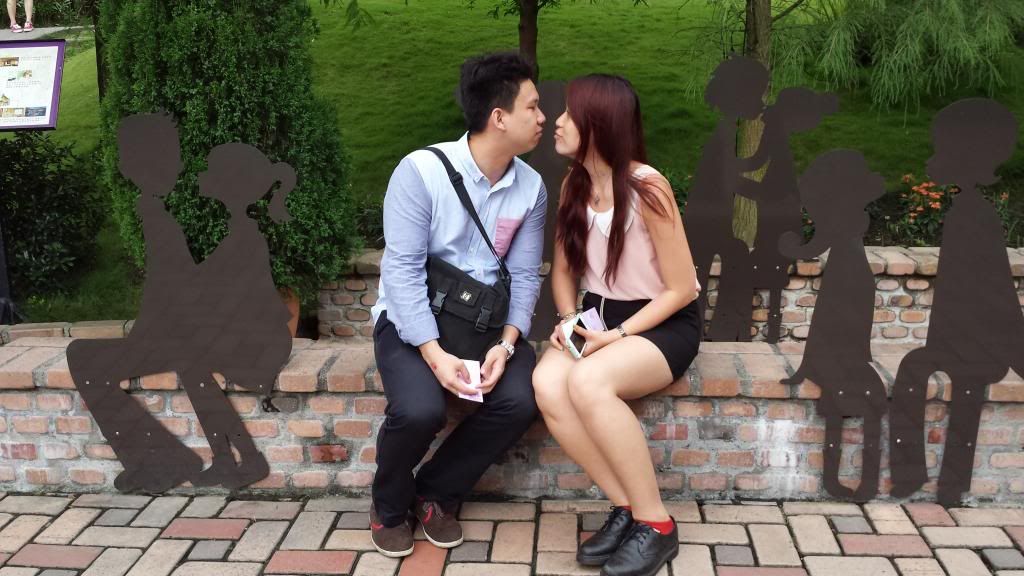 The couples
Muackss...
Cute pretty pinky van...
to spend our NT100 here..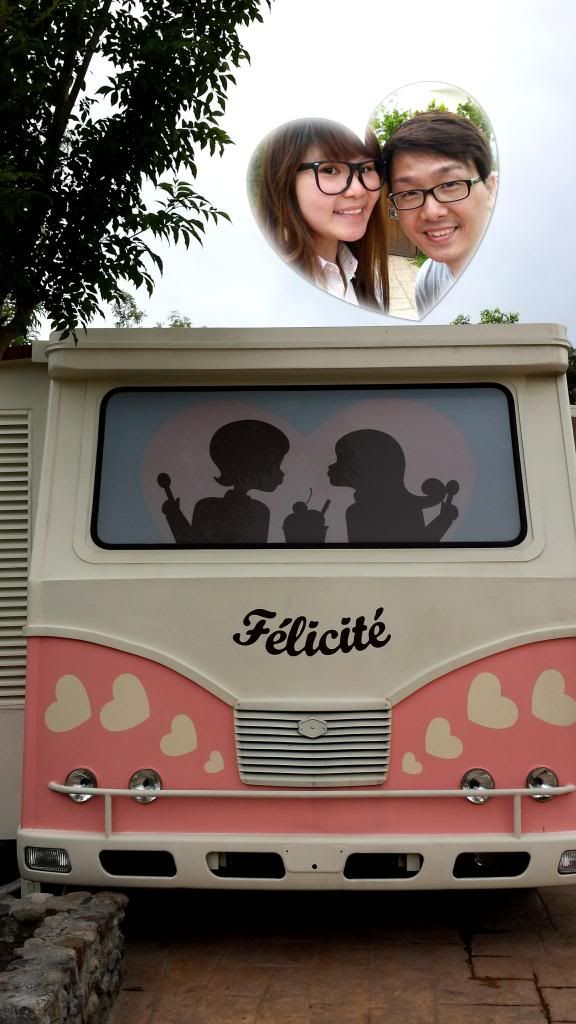 Cute ice cream cup~
I love you~
do you like present? kisses? of flowers?
I like them ALL~!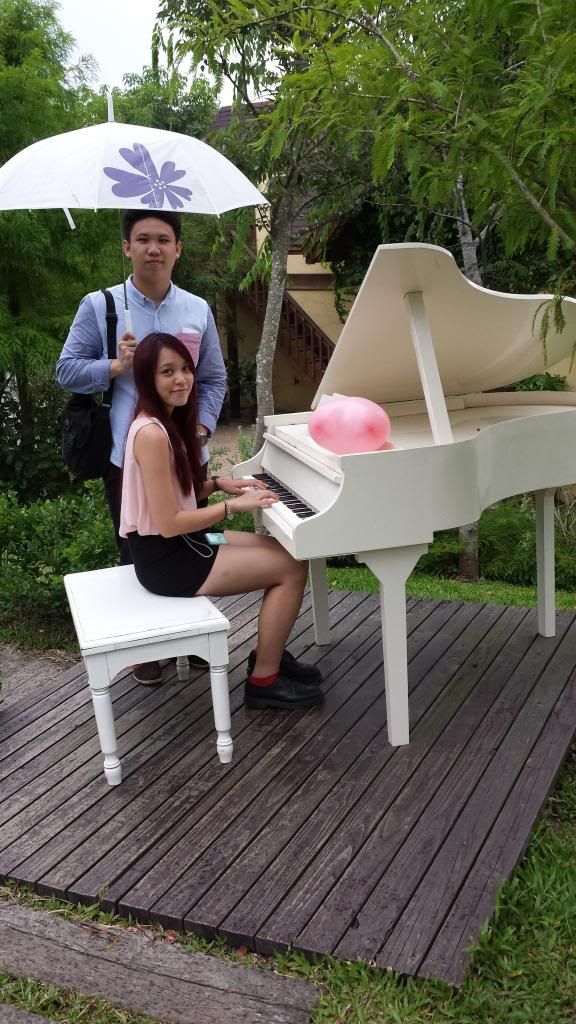 Look who's hiding there again~~!!!
I love this pic~
That moment.
Not long after, it rained HEAVILY again~~!!!!
ARGHHHHH..... cannot go anywhere liao lo....
Have to head back to hotel, then just shop Fengjia night market....
But our driver promised to bring us to the rest of the places that we quoted for the next day before heading back to taipei :):) yipeee....
So our hotel night stay in Taichung should be as shown below.
However, becos the booking couldnt be made for 4 ppl, so i actually made 2 bookings under my name.
One right after another. And so, the boss thought it was a duplicate and did not email me to check. And that night they only left with one room.
Fashion Home 26
No.26, Lane 162 Wenhua Road, Taichung, Taiwan
$65.81 per night
This is the room, and the toilet is not connected to the room.... hmmmm.....
So in the end, the boss quickly went to his other outlet to check if there's room available..
And so we ended up staying here...
Which is supposed to be slightly more ex... i guessed cos its more convenient?
Its just right at the street of Feng Jia night market...
And having toilets in the room.. Yipee!!! 赚到了!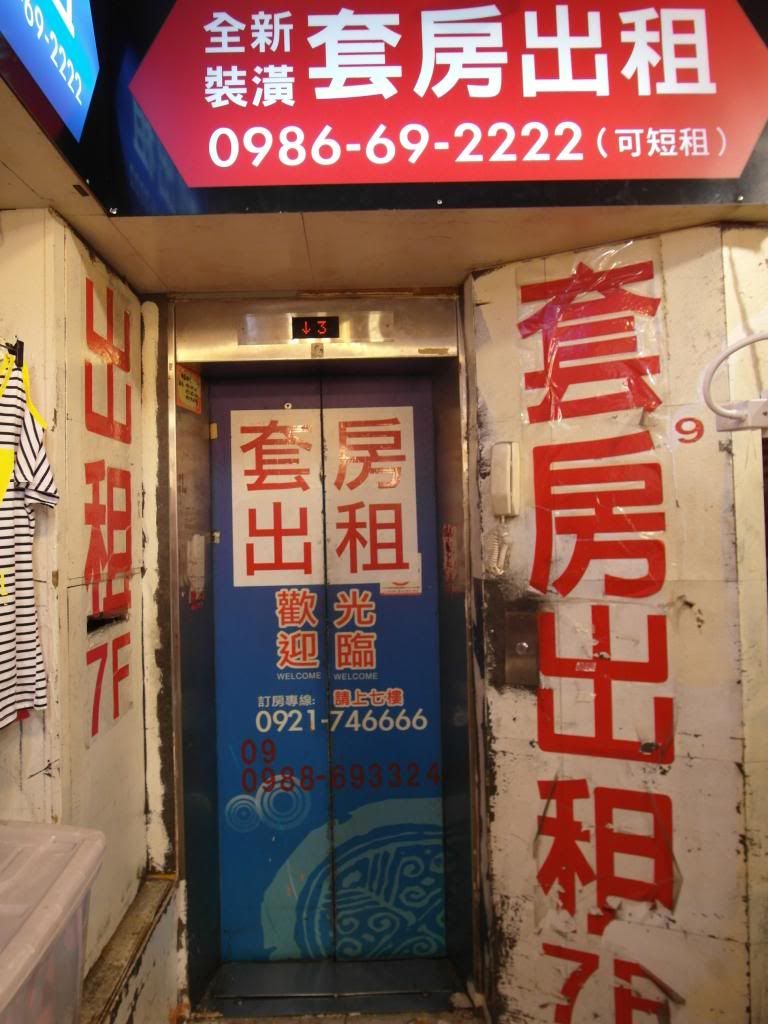 Room full of clothesssss......
Someone busy washing and drying his clothes~!!!
Time to MAKAN!!!
Chiong ar!!!!!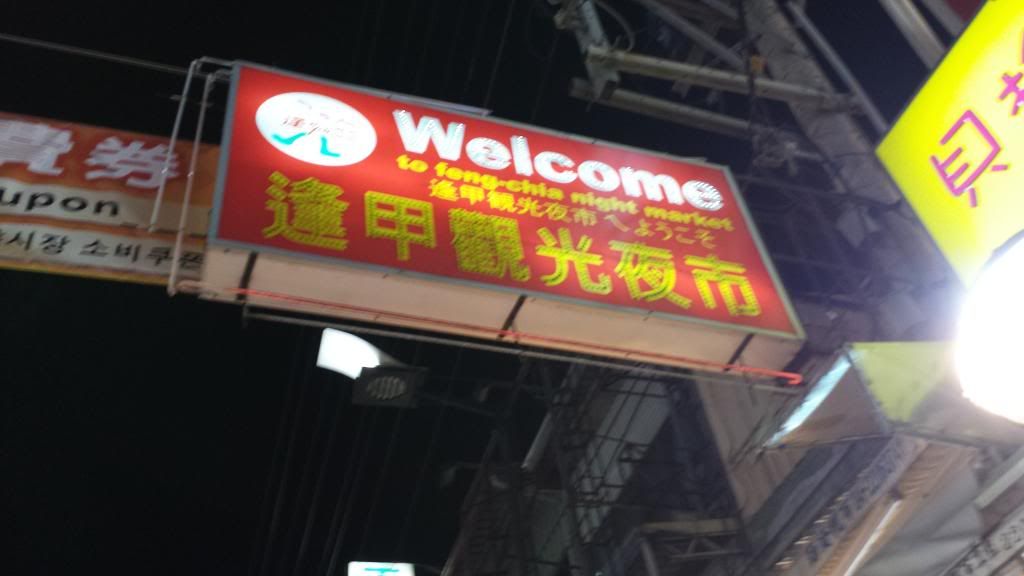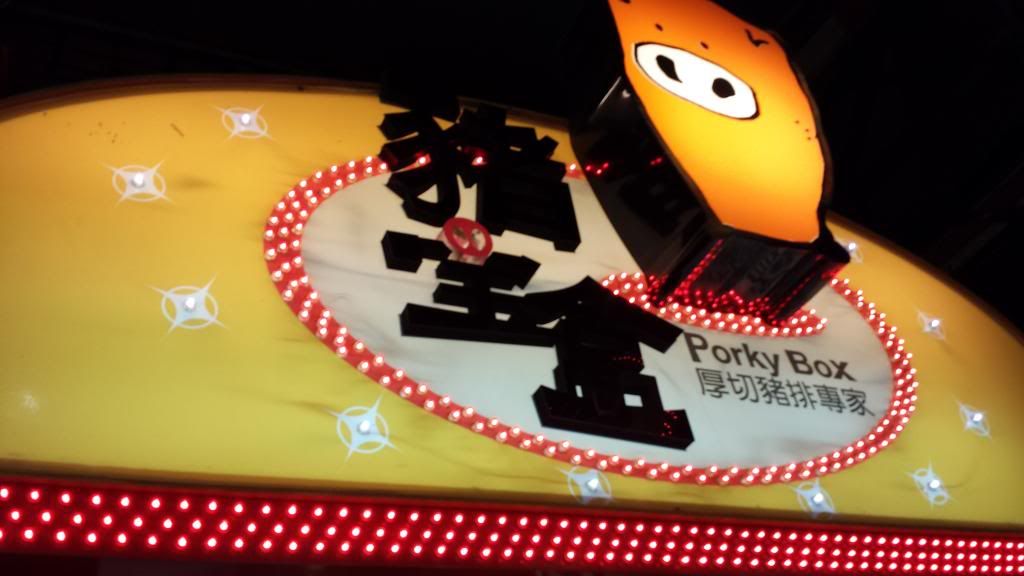 Porky box.....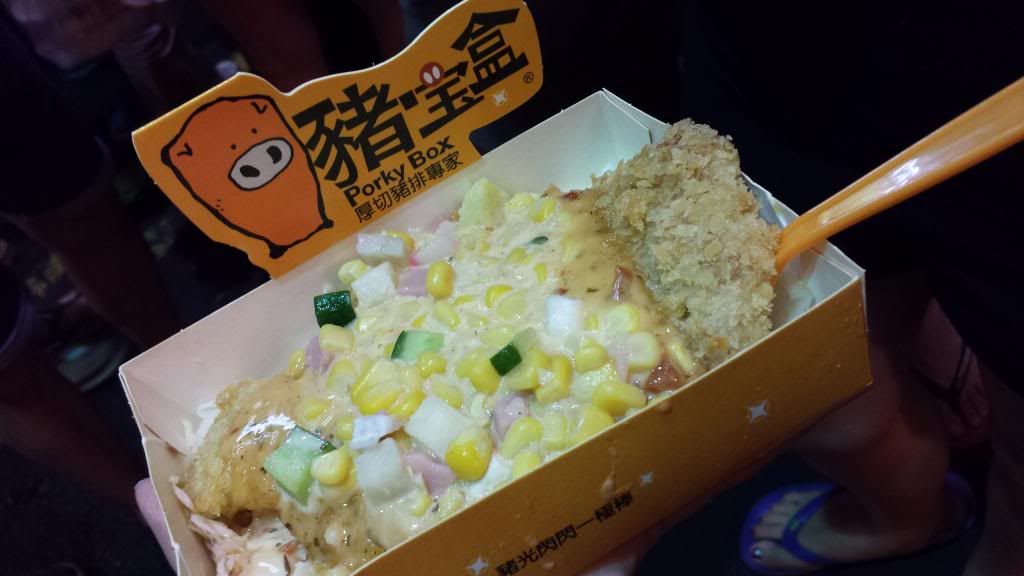 mine's bacon and cheesee....
yummy yummy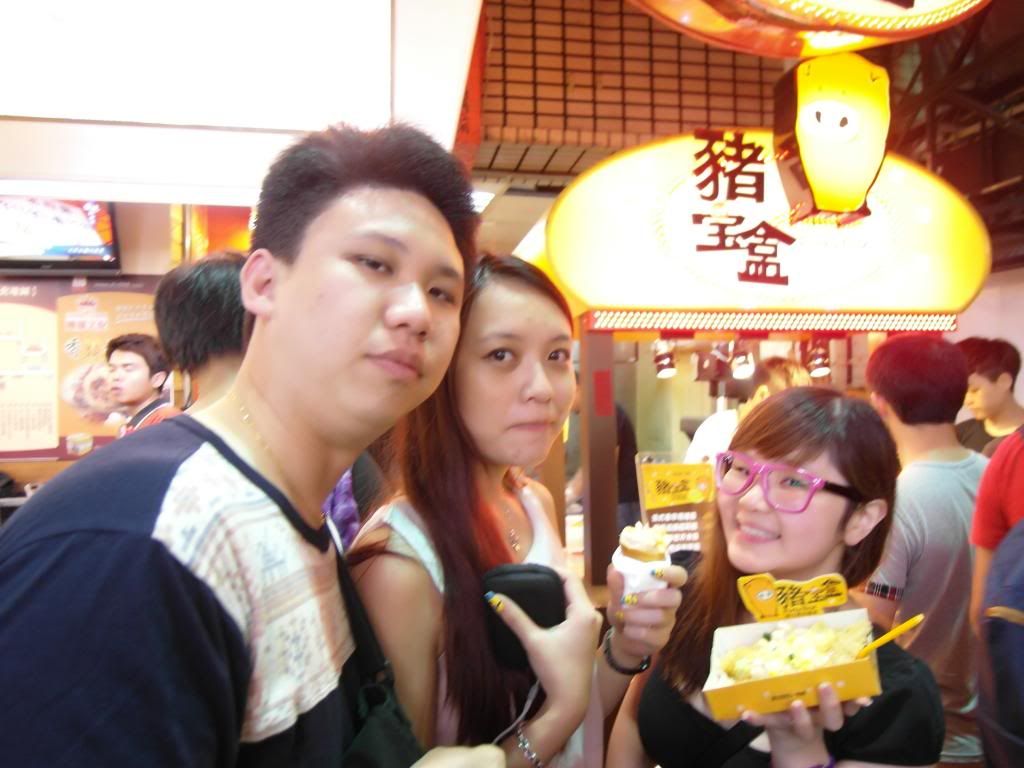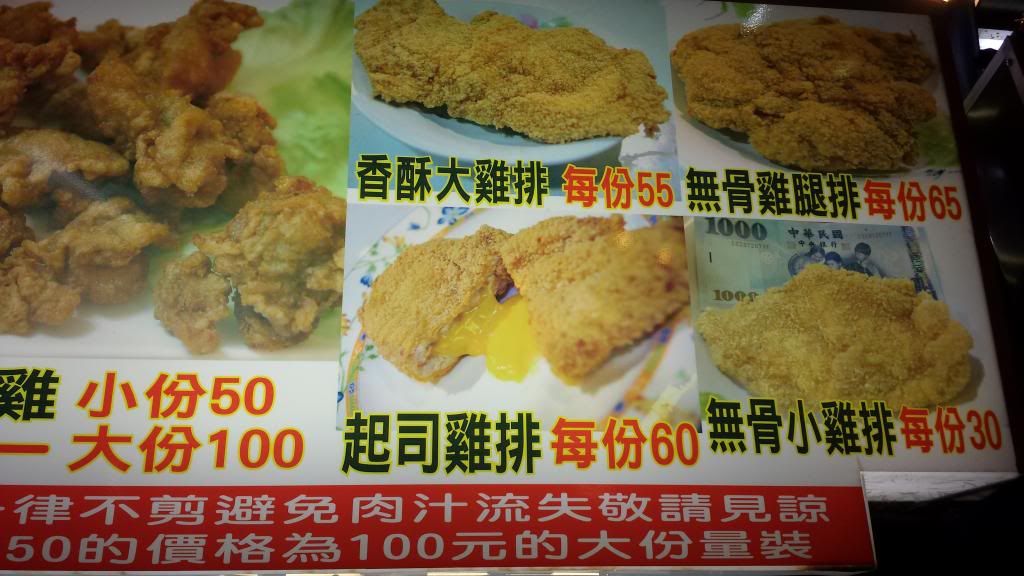 This is a die die must eat la
so so yummilicious....
while its HOT HOT HOT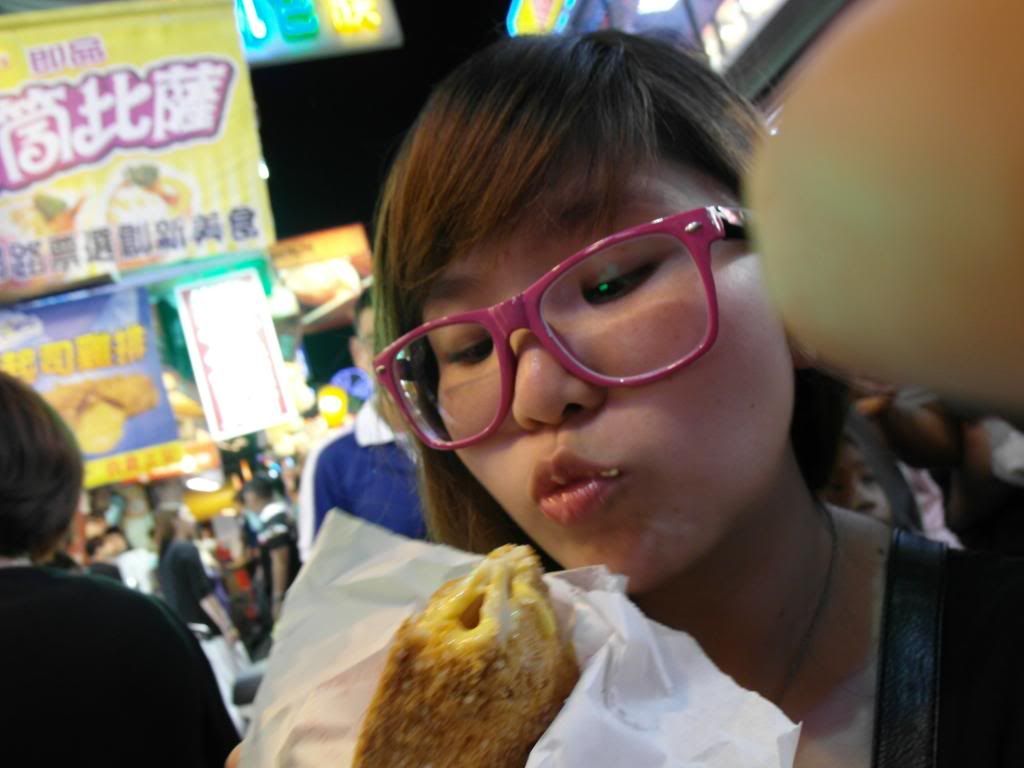 dont disturb me pls.... i'm enjoying my food.
time for some dessert..
some gifts for friends...
Snow white~
or maybe i look more like the dwarf.... lol..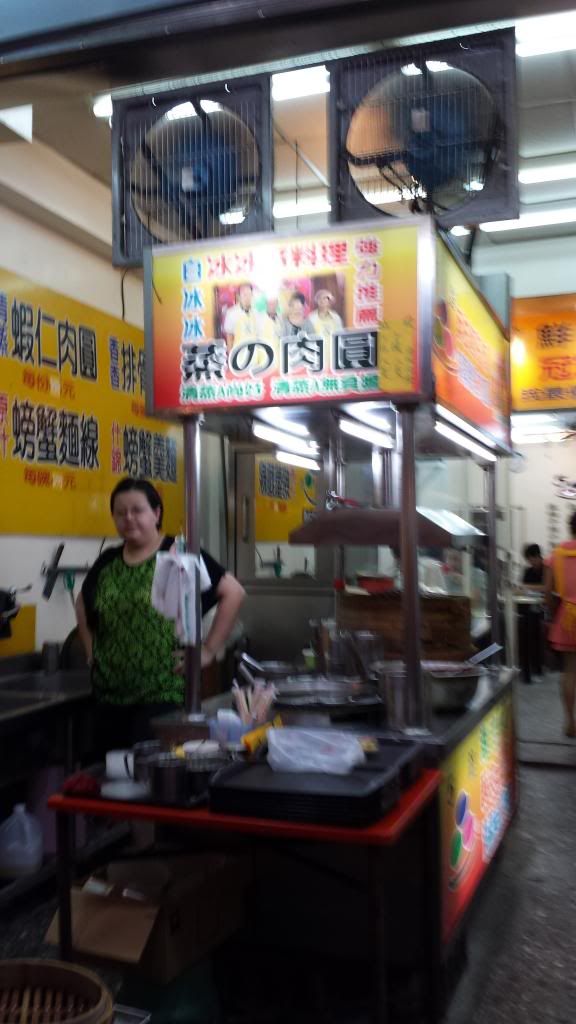 Meat ball soup~
braised meat rice and meatball soup... yummy~
fried oyster omelette.. actually i still prefer singapore;s way of cooking...
I'm a oyster lover too.
Oops; what this....
Dont seem that popular anymore...
and its at a slightly ulu street...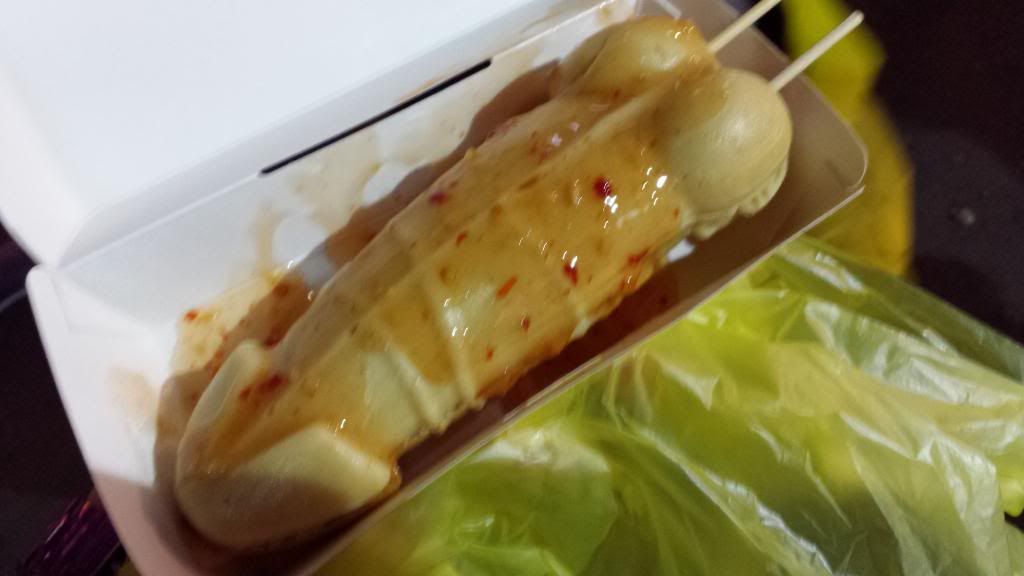 oops.. thai sauce...
thai sauce combi was a little weird.... took 2 bites only......
I realised the dogs there were groomed these ways over there... pretty cute hahahahaa...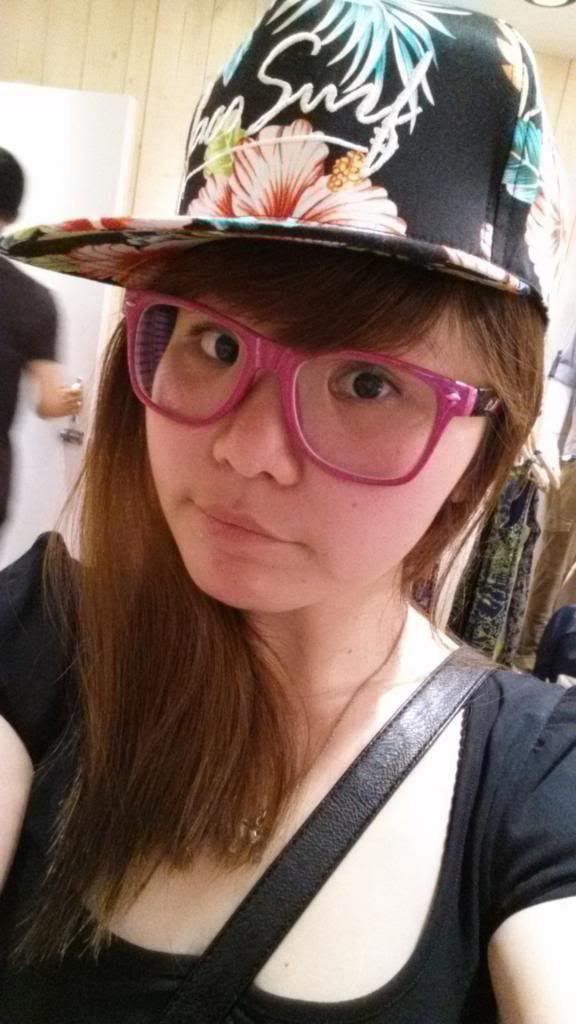 my new cap... cost about sgd 21.....
only decided to buy before going back to hotel...
cos i dun wanna miss any caps anymore....
previously i saw a kitty cap... and i did not buy... and when i went back.. the stall closed alreadyyyyy....
Its black squarish top cap.. with a pink ribbon beside... selling at kending night market...
if any of u see it.... help me buy :(
Saw this pretty cute paw bun... but long queue... so we did not buy
Butter beer??? sounds alittle disgusting....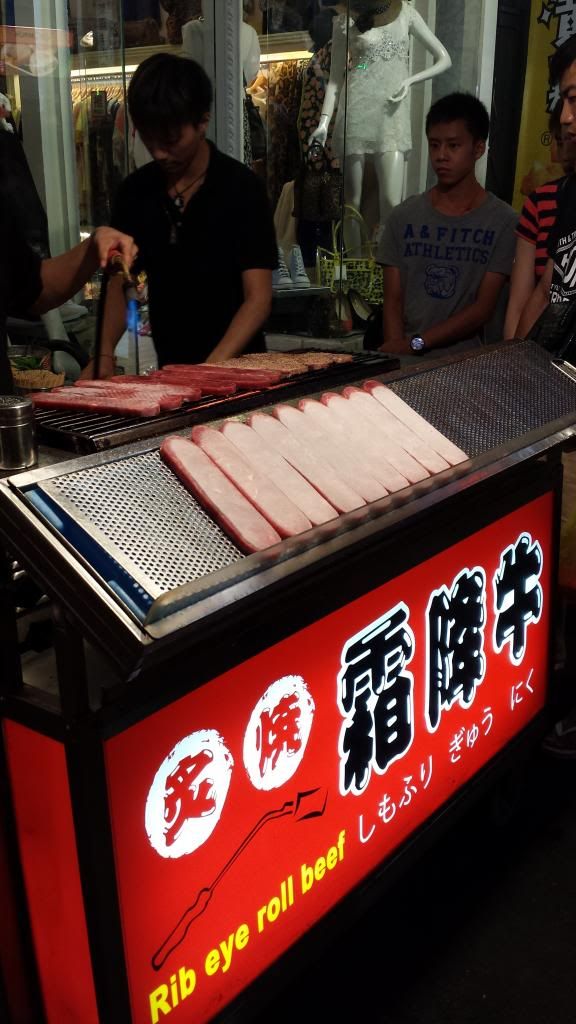 Grill beeeefff... looks good...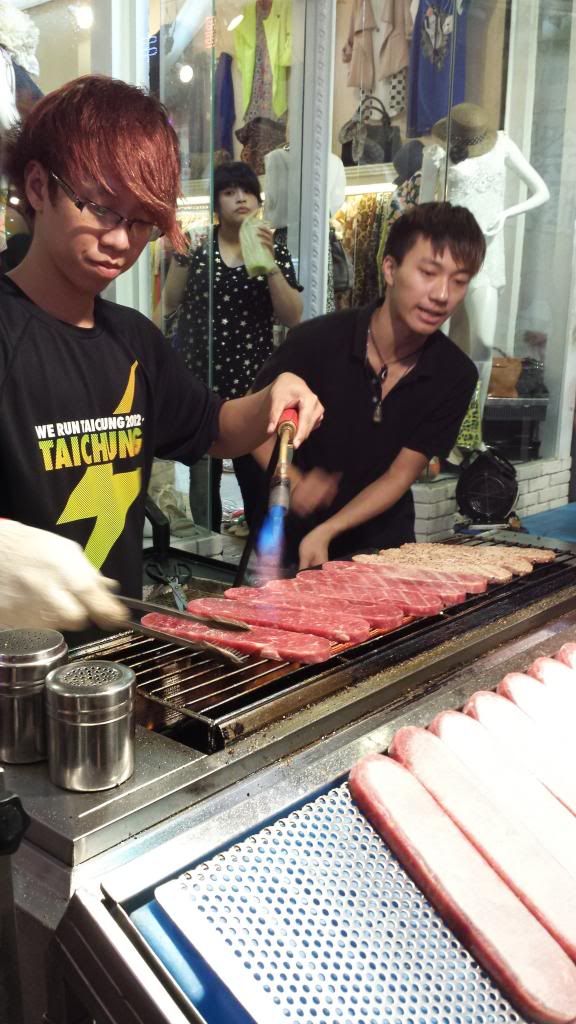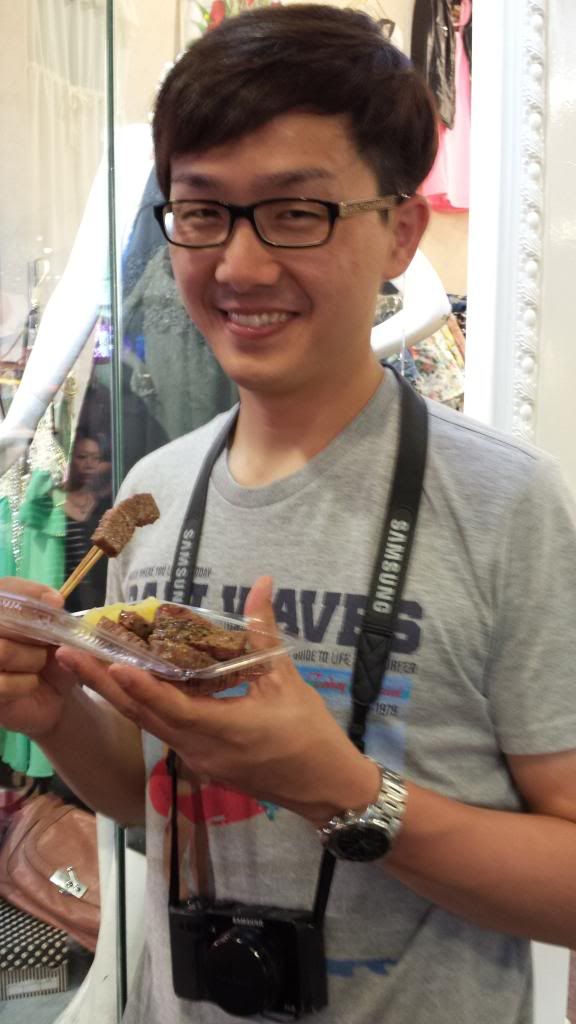 Hubby said its quite yummy....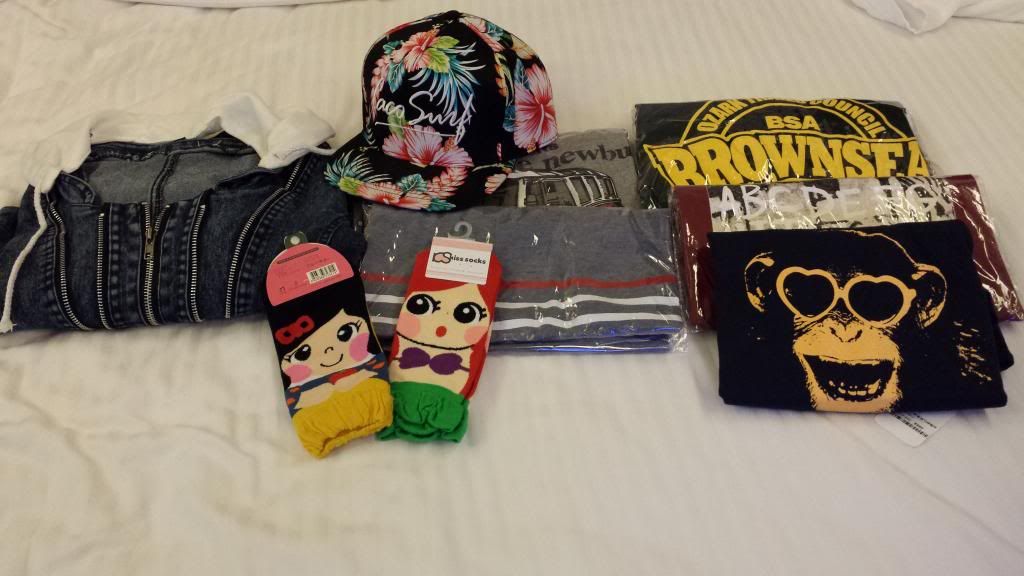 Loots of the day...
And i really didnt spent more on shopping in my taiwan trip..
Amazing isnt it....
My hubbyyyyy and his new top~
Check out Taiwan Trip Part 3!
Taiwan trip 03-09JUL 2013 Part 3